Last Updated on April 29, 2022 by Rebecca Lake
Wondering how to afford to be a stay at home mom?
Being financially able to stay home with your kids often means finding ways to cut expenses and save money. Creating a realistic family budget and increasing your income can also help with affording to stay at home.
Nearly 20% of American parents take care of their kids full-time. There are different reasons for wanting or needing to stay home with your kids.
Whatever they are, it's important to have the right financial plan in place to achieve your goal.
If you want to know how to afford to be a stay-at-home mom, these tips can help.
Related post: 100+ Extra Income Ideas for Moms (Best Ways for Moms to Make Money)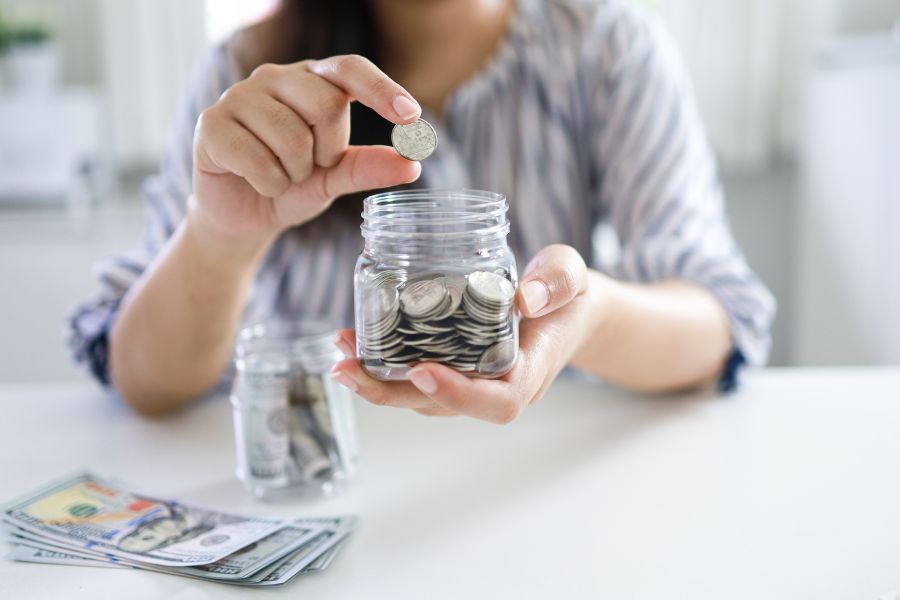 How to Afford to Be a Stay at Home Mom (on One Income)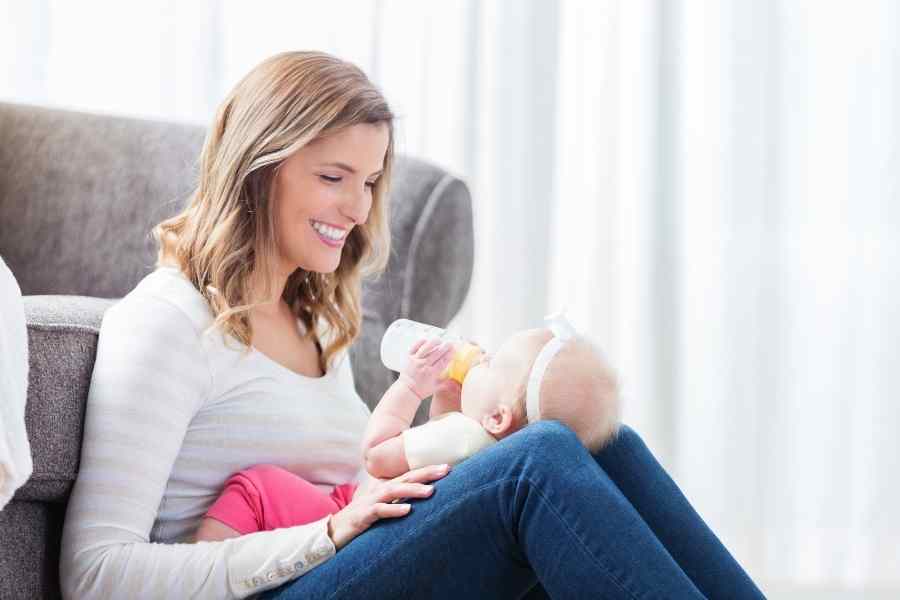 For many moms, staying at home with your kids means living on your spouse or partner's income alone. So it's important to know how to stretch that income every month.
Here are some of the best ideas for how to afford to be a stay at home mom when your family lives on a single income.
1. Streamline your budget
A budget is your most important financial tool when trying to maneuver how to afford to be a stay at home mom.
Your budget is your plan for spending each month. Think of it as your blueprint for making the most of your family's income.
There are different ways to budget your money each month. Some of the most popular methods include:
You could also use a free budgeting app like Personal Capital to keep track of your money.
The budgeting system you choose isn't as important as sticking to the budget you make. One of the secrets of how to afford to be a stay at home mom is being consistent with planning out your spending.
Related post: Why Is Budgeting Important? (10 Life-Changing Benefits of Budgeting)
2. Prioritize your spending
How do you budget on one income so you can afford to be a stay at home mom?
The short answer is very carefully. The longer answer is that you make intentional choices with every dollar you have coming in so that no money goes to waste.
That can mean making some sacrifices to enjoy the stay at home mom life on just one income. For example, you may need to:
Stop buying new kids' clothes and switch to secondhand
Make coffee or smoothies at home and skip takeout drinks
Skip pricey entertainment and opt for free family nights at home
Meal planning and shopping for groceries with a list
Opting for a cheaper, prepaid phone plan versus a contract phone
Learning how to afford to be a stay at home mom and live well on one income means you have to prioritize where your money goes.
So the next time you're tempted to spend money that you haven't budgeted, ask yourself this:
Does this help me achieve my goal of staying home with my kids without straining our finances?
If the answer is no, that's a sign to skip the purchase.
And if you're having trouble prioritizing your spending, a no spend challenge could help.
No spend challenges help you put the brakes on unnecessary spending so you can get clarity on what your family's wants and needs are. And they can help you to save money.
Related post: No Spend Challenge: 10 Simple Tips to Help You Save More Money Now
3. Don't skip out on saving
Saving money matters because it can help you be prepared for unexpected expenses. Nearly 40% of Americans couldn't cover a $400 emergency in cash.
Aside from emergency savings, it's also important to save for bigger goals, like retirement or helping kids through college.
If you're working on how to afford to be a stay at home mom, it could be tempting to cut savings out of your budget. But that can be a mistake if you have a financial emergency or you'd like to retire someday.
Building savings into your budget means you don't have to worry about cutting yourself short.
For example, you can set up an automatic transfer to your savings account each payday. It doesn't even have to be much, but something is better than nothing.
You can also set up sinking funds for different expenses and have your spouse or partner save consistently in their retirement plan at work if they have one. Even small amounts can add up over time thanks to compounding interest and a consistent savings habit.
Related post: Free Printable Sinking Funds Tracker
4. Commit to living within your means
To live within your means is to not allow your spending to outpace your income. In other words, there's always more money coming in than there is going out.
If you're serious about how to afford to be a stay at home mom then learning to live below your means is critical.
When you spend less than you earn, you have money left over each month that you can use to fund your financial goals. And you're less likely to run up expensive debt to cover your overspending habit.
Speaking of which, getting rid of credit cards can also help you afford to be a SAHM.
You don't necessarily have to cut up your cards. But putting them away somewhere safe can remove the temptation to use them to spend.
There's an exception to the no credit cards rule.
If your credit cards earn you valuable rewards, like points or cashback, then you might continue to use them. But you'd only want to do that if you could pay off the balance in full each month to avoid interest charges.
Otherwise, credit cards might only make it harder–not easier–to afford to stay at home with your kids.
If you're struggling with credit card debt, consider using a tool like Bright Money to get your balances under control. Bright Money helps you save money on interest and pay off credit card debts faster.
Related post: Bright Money Review: Pros, Cons and How It Works
5. Shop smarter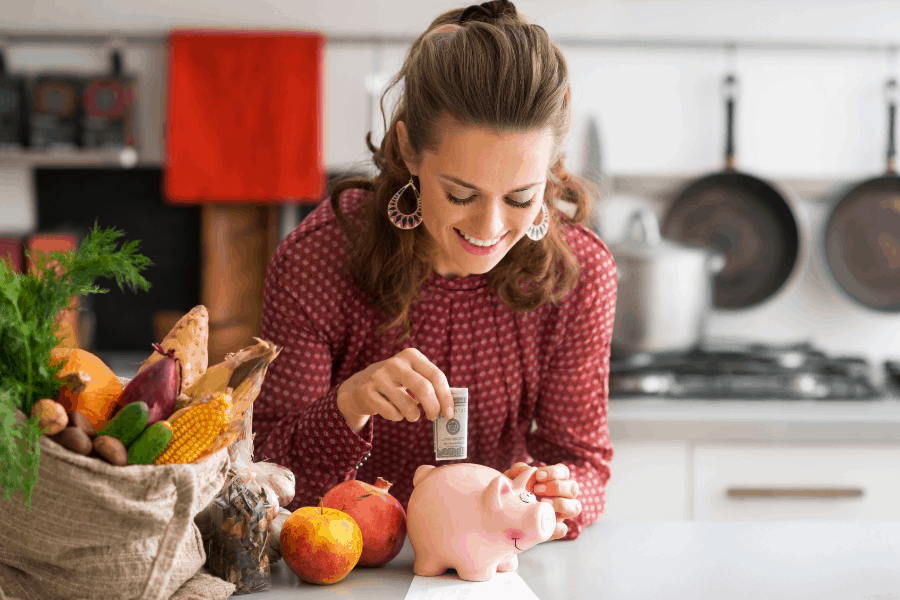 Learning how to afford to be a stay at home mom can change the way you shop. The good news is, you can shop smarter and still meet your family's needs without spending a lot of money.
For example, food might be one of your biggest expenses. Even following a thrifty grocery plan, the typical family of four spends $887.80 per month on food, according to the USDA.
So how do you save on groceries? And how do you feed your family healthy foods on a budget?
Meal plan. This tip can save you money at the grocery store since you can build your family's meals around inexpensive, healthy staple foods. And if you're sticking to your grocery list, you won't be wasting money on impulse buys or takeout food.
Buy in bulk. Buying in bulk is another way to shop smarter and save on groceries. The trick is looking at unit prices to make sure a bulk purchase will actually save you the most money.
Shop online. Online grocery shopping can save time and money since you can create your list and only get what's on the list. And if you're using a service like Walmart Grocery and Pickup, it's free.
Earn cashback. Ibotta is a free app that pays you cashback when you shop at partner grocery stores and retailers. You download the app, link your store loyalty accounts and shop to earn free cash on qualifying purchases. You'll also get up to $20 in bonus cash just for signing up!
You can also use other apps like Rakuten and Swagbucks to earn cashback. And before you buy things like clothes, toys or books brand-new, consider whether you can't buy them secondhand for less.
Related post: 65 Delicious Dirt Cheap Meals To Make When You're Broke
6. Pay down debt
Debt can put a strain on your budget, even when you have two incomes. If you want to afford to be a stay at home mom, paying off debt is an important goal to have.
One of the best ways to get rid of debt faster is to reduce your interest rates.
If you're paying 17% or 20% on a credit card, it could take you years to pay it off. So transferring it to a new card with a 0% APR or taking a lower interest rate personal loan could help you pay off the balance sooner.
If you're looking for 0% APR balance transfer credit cards or low-rate personal loans, check out Credit Karma.
Credit Karma offers free credit score monitoring, no credit card is needed to sign up. And you can get personalized balance transfer and loan offers.
7. Look for low-cost (or free) ways to have fun
Having fun as a family doesn't have to cost a lot of money.
When I was a newly single mom, my kids and I only did things that cost us $0. So that meant lots of trips to the park, family movie nights at home and weekly storytime at the library.
If you're interested in how to afford to be a stay at home mom, you might have to get a little creative with how you have fun. But you might be surprised at just how much you can do as a family, even on a tight budget.
If you need some ideas, here are 100+ fun things to do with kids at home, no spending required.
8. Find ways to increase your income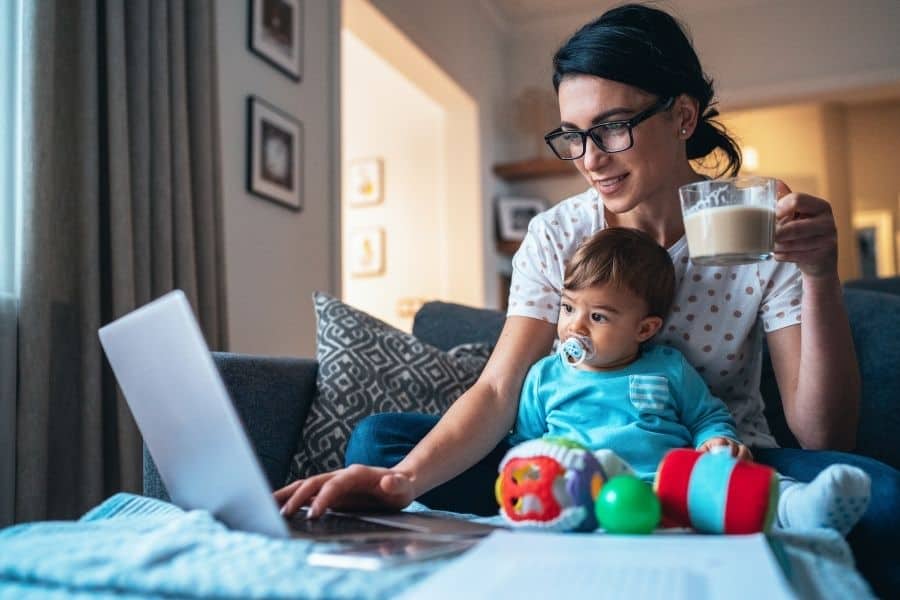 If living on one income is proving to be too stressful for your budget, then making more money can help you with how to afford to be a stay at home mom.
So how can you make more money as a family?
Some of the possibilities for increasing your income include:
Negotiating a raise at work
Taking on more hours (if your spouse or partner is paid hourly)
Getting a part-time job
Starting a side hustle or business
Out of these options, starting a side hustle or business is one of the best ways to make money and stay at home with your kids.
There are plenty of flexible side hustles for moms (and couples) that you can do from home. Some side jobs for moms can help you earn a part-time income; others could generate more money than you could earn at a full-time job.
If you're looking for some side hustle ideas, here are my favorite ways to make money as a mom:
Selling things you don't need is another way to make extra money fast. And you could even turn flipping items into a full-time career.
If you're interested in becoming a flea market flipper, this free workshop walks you through how to start a profitable flipping business.
Related post: 40+ Things to Sell to Make Money Fast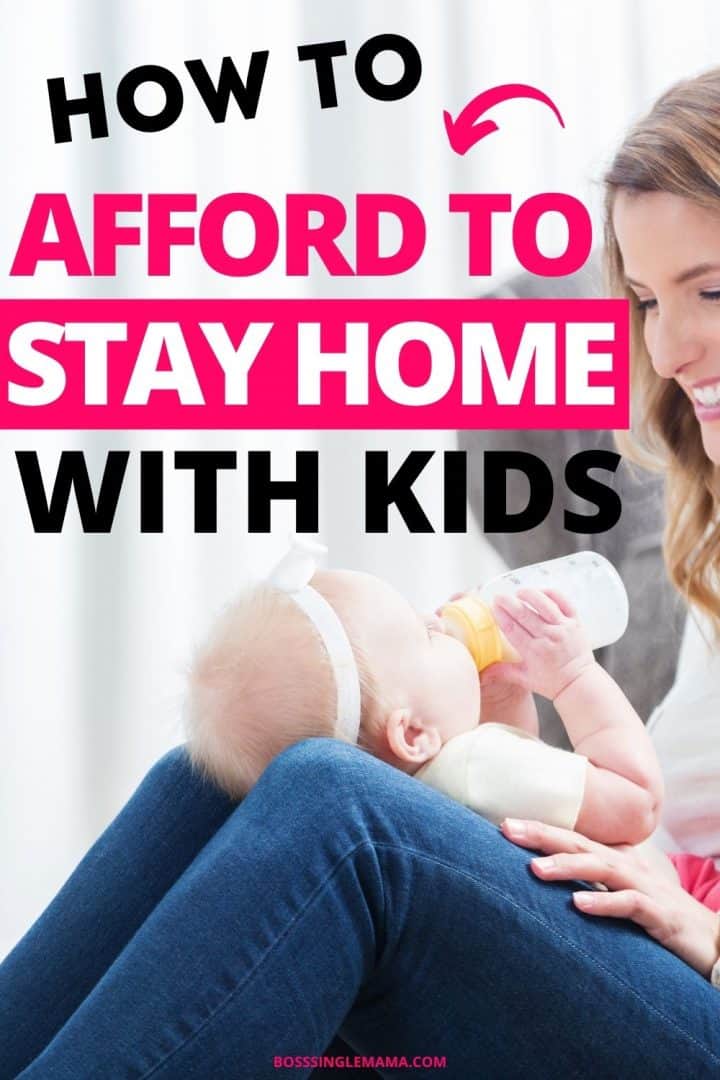 How Can a Single Stay at Home Mom Make Money?
Being a single mom and being a stay at home mom might seem impossible. After all, you need to have a steady income.
Child support and/or alimony may help you stay afloat. But those income sources don't last forever.
So what's the solution?
It's simple: You find a way to become a work at home mom.
This is exactly what I did when I became a single mom in 2014. I had two small kids to take care of and I did not want to go back to a regular job that would take me away from them for 12 hours a day.
So I took a small freelance writing side hustle I had and decided to turn it into a full-time business.
How can single moms make money from home?
There are lots of ways to make money as a single mom. You can:
Start a side hustle
Launch an online business
Find ways to create passive income through investing
Research remote job opportunities for moms
Start an at-home business (in-home daycare, anyone?)
Of course, you'll also have to do other things to make the stay-at-home mom life work, including budgeting and getting rid of debt.
Bottom line, being a stay at home mom when you're parenting solo comes down to doing whatever it takes to reach your goal.
Related post: 25 Lucrative Side Hustles for Single Moms Who Need to Make Money Now
Final thoughts on how to afford to be a stay at home mom
Staying home with your kids can be priceless, even though it may mean making some sacrifices financially. Planning out a budget, being intentional with how you spend and finding ways to supplement your income if necessary can make it easier to afford to be a stay at home parent.
Read these posts next for more helpful money tips for moms:
How to Afford to Be a Stay at Home Mom When It Seems Impossible