Last Updated on November 12, 2022 by Rebecca Lake
Getting paid to teach online can be a profitable way to earn extra income in your spare time. Platforms like Outschool make it easier for kids to learn–and teachers to earn–from the comfort of home.
Outschool is an online learning platform for kids K-12. Kids can sign up to learn about a variety of subjects and Outschool teachers earn money for each class they offer.
You don't need to have a professional degree in early childhood education or any other teaching field to teach on Outschool. That can make it an attractive alternative to teaching English online with VIPKID or similar sites, which require extensive education.
Whether you're a stay-at-home mom, working mom, college student, retiree or anyone in-between, you could make a legitimate income teaching on Outschool.
If you're curious about how it works, this Outschool review covers all of the following:
What is Outschool?
What is an Outschool teacher?
How does teaching on Outschool work?
How much do Outschool teachers make?
Is teaching on Outschool worth it?
If you've ever considered using your knowledge or skills to make money teaching online before, then this Outschool review is a must-read.
Related post: Do Teachers Get Paid in the Summer?
What Is Outschool?
Outschool is an online marketplace where kids from grades K to 12 can go to take virtual classes. All Outschool classes are taught by independent teachers.
Outschool was founded in 2015 by Amir Nathoo, former Google employee Mikhail Seregine and Nick Grandy, an Airbnb engineer. The trio raised seed money through Y Combinator to launch the Outschool website in 2016, followed by the launch of the first Outschool class in 2017.
Today, Outschool offers more than 140,000 video chat classes for kids online. Classes are offered by more than 1,000 teachers, including plenty of stay-at-home moms, working moms and even single moms.
We've used Outschool as part of our homeschool learning but it's not exclusive to homeschoolers. The platform is very relaxed and it's designed to create an environment where kids can experience learning as fun and not a chore.
Related post: 40 Best Jobs for Pregnant Women (Real Ways to Make Money While Pregnant)
Is Outschool.com Legit?
Outschool is a 100% legit website that offers classes for students and allows teachers to earn money for creating and leading them.
Here are some fast facts about Outschool and Outschool teachers:
Founded in 2015
Available in 183 countries
Over 1 million learners to date
140,000+ classes offered
$97 million earned by Outschool teachers
That last statistic might catch your attention if you're interested in how to become an online teacher with Outschool and make money as a work-at-home or stay-at-home mom.
Is Outschool Safe?
Learning online can have its pitfalls. Zoombombing, bullying and harassment are all things kids may encounter with online learning. (And adults, too.)
So, is Outschool safe? Here's what the platform has to say about safety:
Outschool brings together a community of diverse learners, parents, and teachers, who safely connect over a love of learning. In this safe space, our users are confident that their physical and emotional well being, as well as their privacy and security, will not be compromised.
What Is an Outschool Teacher?
An Outschool teacher is anyone who's approved to teach on the platform.
Outschool teachers can be:
Retired educators
People who are currently employed full- or part-time as teachers
College students
Stay at home moms, working moms and single moms
Anyone with a passion for teaching
The majority of people who teach on Outschool do so through live online classes. But some Outschool teachers offer flexible classes which don't require live meetups.
Who can teach on Outschool?
Anyone can apply to become a teacher on Outschool. There's no teacher certification requirement and you don't need a bachelor's degree to get approved as an Outschool teacher.
If you want to teach on Outschool, here's what you'll need:
One or more expertise or passion that you will base your classes around
A commitment to meeting Outschool's community standards, which means being professional at all
A commitment to adhering to Outschool's class content policy
Fast and reliable internet reliable
Basic tech skills to teach an online course
Good command of written and spoken English
Identity verification and criminal background check
Full-time residency in the U.S., Canada, Australia, New Zealand or the United Kingdom
Again, the terms and conditions make no mention of any professional teaching experience or college degree.
Bottom line, Outschool makes it easy for anyone who meets these requirements to create a course and teach kids through its platform.
What do Outschool teachers teach?
Outschool teachers have quite a bit of flexibility when it comes to what they can teach. Generally, classes fall into one of 10 categories:
Arts
Coding & Tech
English
Health & Wellness
Life Skills
Math
Music
Science & Nature
Social Studies
World Languages
Here are some screenshots of some recent class offerings to give you an idea of how much variety there is.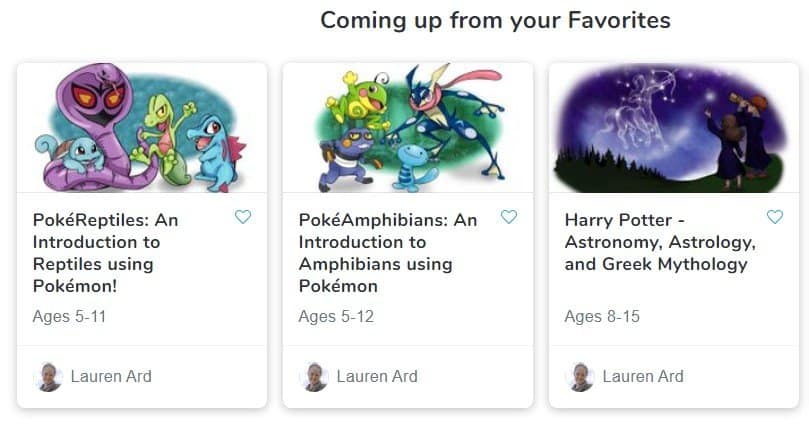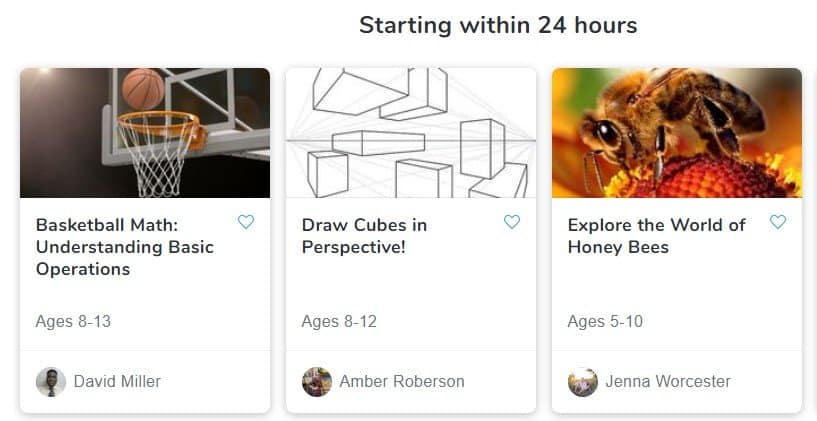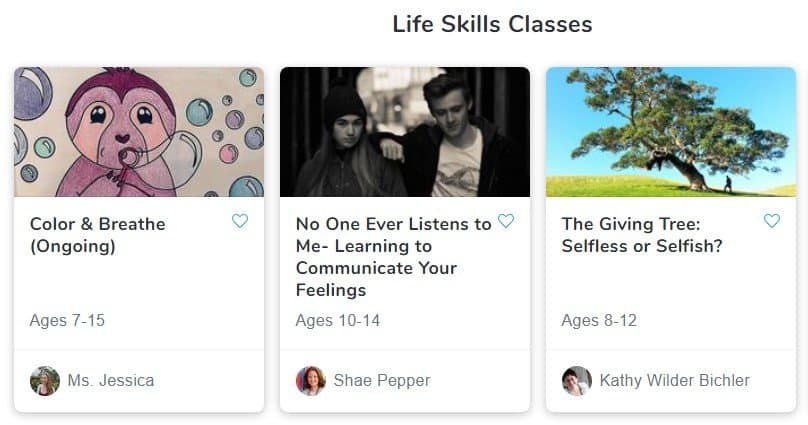 As you can see, it's not the standard stuff your kids might learn in school.
My daughter has taken creative writing classes and a class on how to draw manga while my son has taken some of the Pokemon classes. He's currently enrolled in a social gaming class and a YouTube video editing class.
The Outschool teachers my children have had interacted with come from all different backgrounds, as have the students in their classes. So Outschool can be a great place for kids to learn while experiencing diversity.
If you're interested in becoming an Outschool teacher, you have leeway to decide what kind of course content you'd like to offer, within Outschool's guidelines.
Related post: 20+ Creative Ways to Make Money
How Much Can You Earn Teaching on Outschool?
This Outschool review wouldn't be complete without taking a closer look at how much Outschool teachers make.
The great thing about being an Outschool teacher is that you have control over how much money you can make. You can decide what to teach, how long the class will last, how many students can enroll and what to charge per student.
For example, there are some classes listed that cost $5 per student and only meet once. Then other Outschool classes can cost several hundred dollars per student and meet weekly for an entire semester.
When you sign up to become an Outschool teacher, you can list as many classes as you want for free. Once you have students enroll, Outschool charges a service fee for allowing you to use its platform to teach.
The fee is 30% of your paid enrollments but because you set the prices, you can add that fee into what you charge. Once your class begins you get paid from Outschool through PayPal.
According to Outschool, the typical Outschool teacher makes $50 an hour. But there are some Outschool teachers making $100+ per hour and not long ago, I read about a single mom who's making $10,000 a month teaching on Outschool.
So how much can you really make with Outschool? And is teaching on Outschool worth it?
Say that you want to teach a knitting class that's going to last eight weeks, with one session per week. You want to allow 10 students to enroll and charge $10 per session.
Altogether, that's $80 for the class. Multiply that by 10 and you get $800. Outschool deducts its 30% fee of $240, meaning you earn $560 for eight hours of your time, or roughly $70 an hour.
That's a lot more than you might make working a typical job outside the home. And because it's free to list classes and they can take place around your schedule, you could have multiple classes going on at the same time.
So assume that you decide to run two different sessions of your knitting class back to back, one for beginners and one for more advanced students. You charge $15 per session for the advanced class and enroll 10 students, which works out to $1,200.
After Outschool deducts its fee, you'll make $840. Add that to the $560 from the beginner course and you'd make $1,400 for 16 hours of work. Now you're making closer to $90 an hour.
If you're looking for high-paying side hustles for moms, this one definitely belongs on the list.
Outschool Review: What Are the Benefits of Being an Outschool Teacher?
Several things make teaching with Outschool appealing, especially if you're a stay-at-home mom looking for a way to make extra money.
This Outschool review wouldn't be complete without highlighting what's best about it:
Outschool teachers set their own schedule
Outschool lets you set class times based on your availability, which is ideal for stay at home moms, working moms or busy moms in general.
You can schedule classes to run on weekends, weekdays, at night, during the afternoon, first thing in the morning–whatever works for you. Classes can be taught just once or last several weeks or months, it's up to you.
Outschool teachers can make good money
Teaching without Outschool could be highly popular if you're pricing your classes right and they end up being popular.
Some teachers on the site run multiple classes all year-round and they always fill up quickly because kids love the teachers, the subject matter or both.
If you can land on a topic that resonates with kids (and their parents) you could easily make a consistent income teaching with Outschool in your spare time.
Again, the average Outschool teacher makes $50 an hour. And some of the Outschool teachers in this Reddit thread reported making $200 an hour, which is a huge step-up in income.
Outschool teachers don't need to have a degree or be certified
I know I said this already but it's worth saying again–you don't need previous teaching experience to teach on Outschool.
I've got an idea for a finance class for kids I'd like to teach if I ever get the time. My teaching experience is limited to homeschooling my kids but since I'm a financial expert, I think I could swing it.
So if you're thinking that you shouldn't consider how to become an online teacher because you've never done it before, don't let that stop you.
Teaching on Outschool can help you make an impact
If you have something that you truly love, then teaching kids online is an awesome way to share it with the world.
Outschool encourages teachers and students to make connections and foster a true love of learning. And Outschool does its best to make the learning environment safe for everyone involved.
Outschool Review: Is It Worth It to Teach on Outschool?
To balance out this Outschool review, it's important to look at the potential drawbacks.
After talking to other Outschool teachers, the biggest disadvantage is arguably the 30% service fee Outschool charges. If you're not pricing this fee in when setting your class rates, you could be shortchanging yourself.
These fees are typical of most online teaching platforms, however. So that alone shouldn't put you off from signing up to teach on Outschool if it's something you're interested in.
Next, consider your patience level.
Teaching on Outschool means you don't have to be in a classroom all day or deal with irate parents. But it's possible you may still run into issues as an Outschool teacher.
For example, according to Outschool one of the biggest complaints the platform has to deal with is parents who are unhappy because their child's favorite class schedule was changed. Parents can express disappointment or frustration to teachers directly but they can also report complaints to Outschool.
If you get enough complaints or negative reviews or it appears that you're violating teacher guidelines, Outschool might decide to remove your teacher profile from the platform. At that point, you wouldn't be able to teach with Outschool anymore.
So you do need a certain amount of thick skin to deal with any criticism parents might send your way. But overall, when asking is Outschool worth it the answer is yes.
If you're looking for a flexible way to make money online, that doesn't require special certifications or licensing, Outschool checks all the boxes.
How to Become an Outschool Teacher
If you want to become an Outschool teacher, the first step is signing up. You can go here to create an Outschool teacher account.
Next, you'll need to work through Outschool's application submission process. There are three sections to complete:
Step 1: Tell Outschool about yourself and why you think you'd be a good fit to teach on the platform.
Step 2: Create your public teacher profile
Step 3: Create your first course
Outschool reviews your bio, profile and your course submission to approve your application. If you're approved, the next step is the background check. Background checks are free and are done through a company called Checkr.
Once you're approved you can schedule an optional call with a current Outschool teacher to get a feel for how to use the platform. After that, you can start completing a more detailed profile.
For instance, you'll want to upload a good photo of yourself, then provide some background about what makes you qualified to teach whatever it is you want to teach. You can also record a video to include in your bio, telling parents and students more about yourself.
Here are some Outschool teacher bios you can use as a guide:
Once your bio and profile are ready to go you can start creating classes to offer to students. This is the fun part because you can teach just about anything as long as it meets Outschool's community standards.
It can take a little time to get through the review process. But if you pass the test, teaching on Outschool can easily become a flexible side hustle to do in your spare time.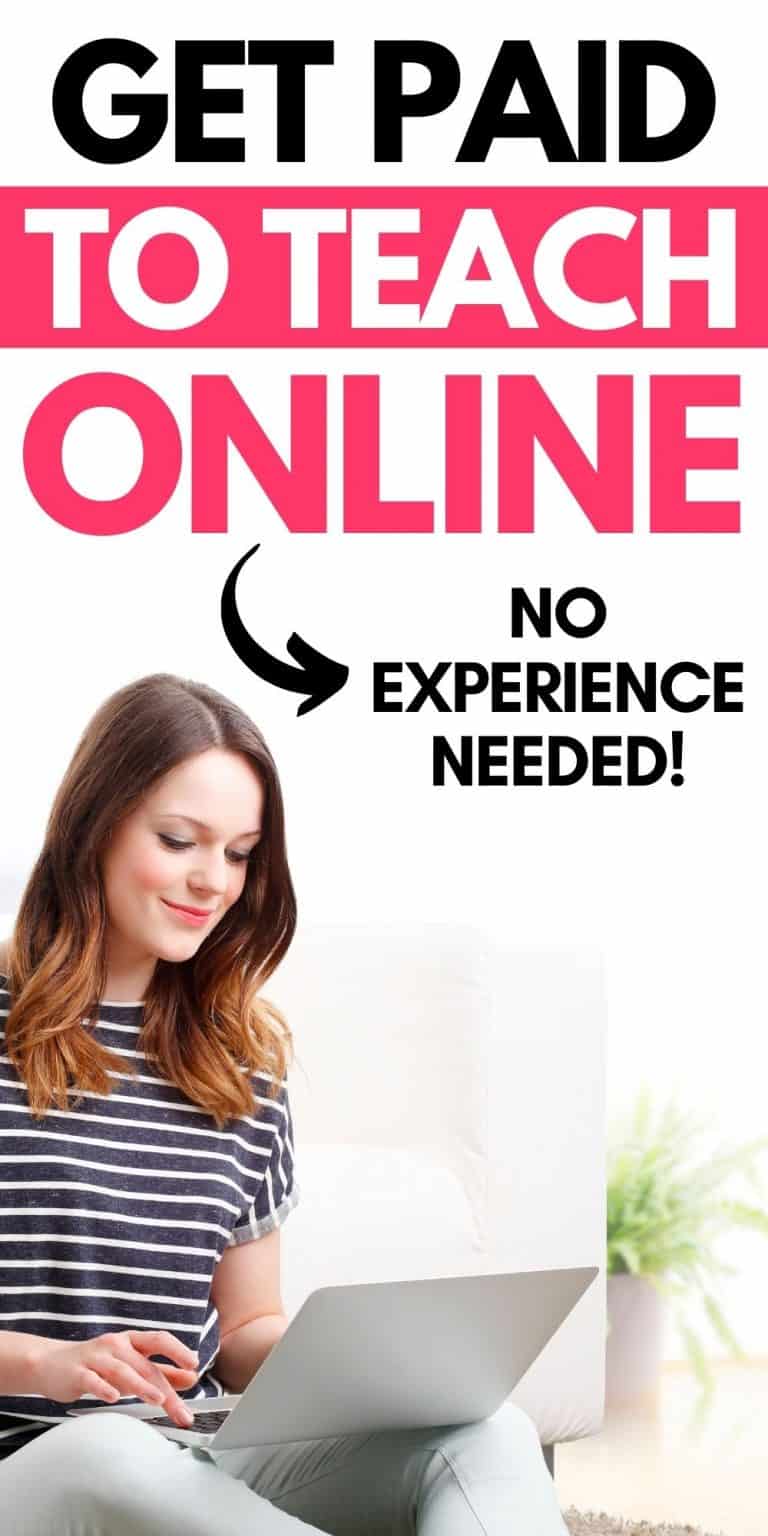 Outschool review final thoughts
Becoming an Outschool teacher could be a great way to make a part-time or full-time income from home. This Outschool review covers all the things you need to know to start teaching kids online.
Ready to become an Outschool teacher and start making money?
Head here to start your Outschool teacher application.
Read these posts next for more money-making ideas:
Outschool Review: Get Paid to Teach Online