When I tell people I get paid to write online, they always want to know two things:
How did you get started with freelance writing?
Can you really make money doing that?
I usually offer a short and sweet version of how I became a freelance writer before talking about money.
And people are always surprised when I share how much I earn as a freelancer.
Heck, I'm still surprised myself 5+ years into freelancing full-time.
Back in 2015, I set a goal of making $10,000 a month or $100,000 a year from freelancing, whichever came first.
I hit the $10K mark in May of 2016 and my business has grown by leaps and bounds ever since. For 2019, I'm on track to invoice over $300,000 in freelance writing income. 
Part of that is working with great clients and being in a highly profitable niche. But I also took time to hone in on the kinds of freelance writing gigs that I knew had real money-making potential.
If you're just getting started as a new freelance writer, this guide (all 3,000+ words of it) breaks down the best ways to get paid to write online.
7 Lucrative Ways to Get Paid to Write Online
A little note before you dive in–this post is all about the different types of freelance writing you can do to make money.
If you're looking for more insight into how to be a freelance writer, head over to my other blog where I write about all things freelancing!
Ready to learn the best ways to get paid to write online? Here you go!
1. Content Writing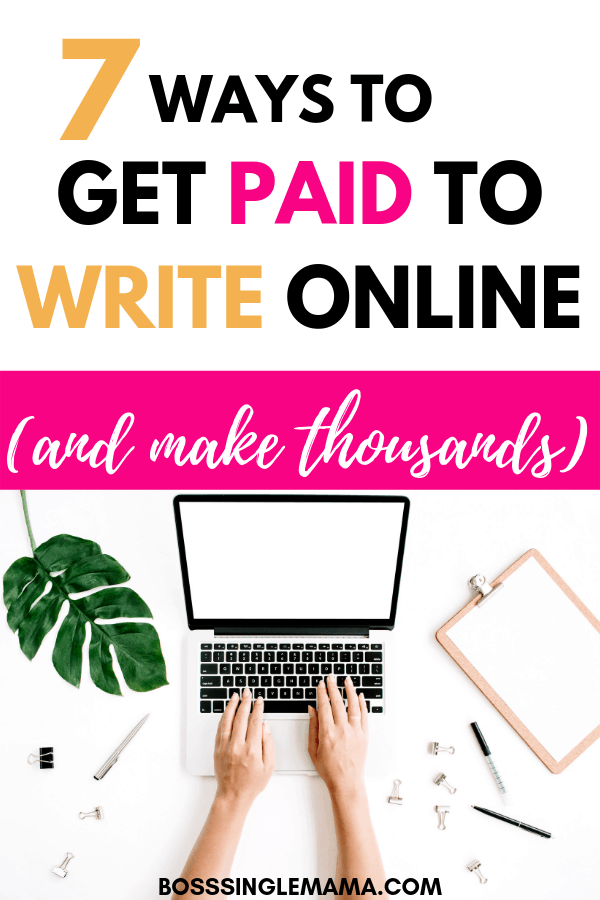 If I had to describe what I do as a freelance writer, I would probably land in the content writing category.
Content writing can mean lots of different things but basically, it means you get to paid to write online for websites.
So, for me, that means writing short- and long-form articles and reported stories like this one or this one.
What you do as a content writer depends a lot on what your client needs.
For example, you might get paid to write online articles or content that's designed to increase the site's SEO factor and drive traffic.
Or, you might be hired to write informational how-to guides or tutorials.
Technical and/or research papers can also fall under the content writing umbrella.
How much money do content writers make?
According to ZipRecruiter, the national average for freelance content writers is just over $50,000 a year. That comes out to a little over $4,000 a month.
I can tell you from experience, that's an absolutely doable number to reach. Within the first six months of turning my freelance writing side hustle into a full-time business, I hit the $5,000/month income mark.
How do you become a content writer?
If you want to break into content writing or any kind of writing for that matter, start with choosing a niche.
Your niche is your specialty. It means the kind of topics you write about.
For me, that's finance. But you could write about parenting, tech, digital marketing–whatever you're interested in and knowledgeable about.
Becoming an expert in my niche has been huge for growing my freelance writing income. Learn the fastest way to become an expert freelance writer and why it matters.
The next step is building your portfolio. This is just a collection of writing samples. From there, you can work on pitching clients and applying for writing jobs online.
2. Blogging
Blogging is another option for making money as a freelance writer.
There are three main ways you can get paid to write online as a blogger:
Start a blog and monetize it
Write paid guest posts for other blogs
Offer freelance blogging services to brands and businesses
The amount of money you can make from each one varies.
For example, there are plenty of bloggers out there making thousands upon thousands of dollars from their blogs each month. They're doing it through a combination of different monetization options, including:
Offering freelance writing or consulting services
Writing sponsored posts
Promoting affiliate products
Selling digital and physical products
The one thing to keep in mind about blogging for money when it's YOUR blog is that it can take time.
(And if you don't believe me, take a peek at my most recent blogging income report to see what growing a profitable blog is really like.)
If you want to start a blog, I can help. I've got a step by step tutorial that explains everything you need to start a blog with Siteground, so go take a look!
What about guest blogging?
Guest blogging just means writing a post that gets published on someone else's blog.
These are typically one-off gigs. You write and submit the post, it gets published, you get paid.
Easy peasy, right?
The challenge is finding paying guest post opportunities. There are a lot of sites that will let you guest post but you don't get any cash in return.
And if you're trying to get paid to write online, that's not what you want. So if you're on the hunt for paid guest post gigs, here are a few helpful links to get you started:
(And be sure to check out this definitive guest posting guide from Backlinko for tips on pitching guest post opportunities.)
How do you become a freelance blogger?
Being a freelance blogger is a little different than guest posting.
Instead of just doing a once-and-done post, you can get paid to write blog posts for brands regularly.
For example, I write posts for the Chime Bank blog, Discover Bank's Modern Money Blog and Lendio's blog, to name a few. I make anywhere from $250 to $900 per post.
The biggest difference between blog writing and content writing is the tone.
With blog writing, it's usually more conversational and casual. Content writing, in my experience, tends to be a little more formal in terms of the tone and structure.
Breaking into freelance blogging is similar to content writing. You'll need some samples to get started and a niche.
If you're looking for places to get started with freelance blogging jobs, here are some of my favorite job board sites to try:
You can also scout out paid freelance blogging jobs on regular job boards like Indeed or CareerBuilder.
3. Copywriting
Copywriting is a different animal altogether, compared to content writing or blogging.
With copywriting, the goal is to sell. So, as a copywriter, you might get paid to write copy for:
Landing pages or other website pages
Email autoresponders
Sales flyers
Product descriptions or reviews
Promotional brochures
Digital and/or print ads
As a copywriter, your clients can be advertising or marketing agencies or you can work directly with brands.
It's a great way to get paid to write online and a lucrative one too if you're skilled at writing copy that compels to buy whatever your client is trying to sell. On average, the typical copywriter makes around $60,000 a year but the really good ones can easily make two or three times that.
How do you become a freelance copywriter?
The path to freelance copywriting is similar to blogging or content writing but you need to have a knack for writing with a sales focus.
Ramit Sethi has an awesome guide on how to get started as a freelance copywriter. (This one from Jacob McMillen is pretty great, too.)
You can also check out free and paid copywriting courses. Digital Examiner has an excellent list of the best copywriting courses online.
4. Ghostwriting
Ghostwriting means getting paid as a writer for work that's published under someone else's name.
I used to do this for a fintech company. I would write thought leadership pieces for their CEO and other C-suite execs, which would then get published on places like Forbes and TechCrunch.
Now, you might be wondering why you would want to get paid to write something that you don't get to take credit for?
The simple answer is that ghostwriters can charge even more money than other freelance writers because they're not getting a byline.
Heck, you could charge $20,000 or more for a single project, depending on how good you are at ghostwriting and who the client is. Even as a beginner, you can still command $5,000+ per project.
So what do ghostwriters write, anyway?
Lots of things, including:
Blog posts
Thought leadership and influencer articles
Ebooks
Memoirs
Novels
Nonfiction books
In terms of skills, you need to be good at writing to become a ghostwriter. But depending on what you're writing, you may also need to be an expert in:
Storytelling
Interviewing
Research
Collecting and organizing data
Capturing the voice of the person or brand you're ghostwriting for
If you want to get started with ghostwriting, definitely take your time and learn the ins and outs.
Start with this ghostwriting how-to guide from SmartBlogger, then check out the Association of Ghostwriters blog for more tips.
5. Ebook Writing
Ebooks are great because you can write them on virtually any topic. And it can be a fast way to get paid to write online if your ebook is focused on a hot topic that people want to read about.
Here's what you need to get started with ebook writing:
A great topic
Good formatting and a solid design
A place to market and sell your ebook
As far as the topic goes, that's where you'll need to do some market research and consider what you're qualified to write about and what people want to ready.
Some ideas/inspo for ebook topics might include:
How to start freelance writing
101 ways to save money on a tiny budget
How to start a backyard garden and raise chickens
A complete guide to going gluten-free
How to make money selling crafts on Etsy
A great way to figure out if your topic is popular is to head to Amazon and search for similar keywords. You can see what other ebooks exist on the same topic and how many people are buying.
Once you handle the writing part, you'll need to format and package your ebook. Hubspot has some great free templates you can use to design your ebook.
Finally, you'll need a place to sell your ebook.
Amazon is an obvious choice, but you could also offer your ebook for sale through:
Remember to check the fees you'll pay to sell your ebook online. That can help you set your price accordingly.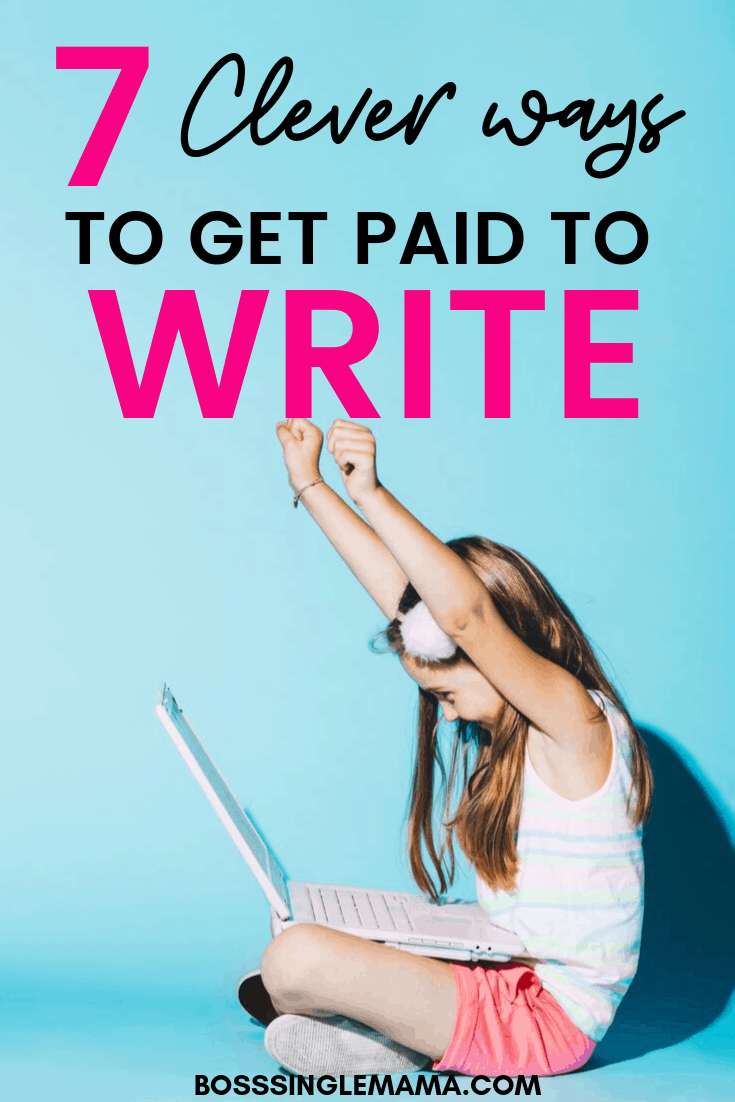 6. White Paper Writing
Writing white papers is hands-down one of the most profitable ways to get paid to write online.
I've written several white papers, all for fintech companies and banks, and I've earned $2,500+ for each one.
But these aren't like blog posts you can knock out in an hour or two. It can take days or sometimes weeks to put a white paper together.
So, what is a white paper?
It's essentially a thoroughly researched and detailed report.
White papers are meant to be authoritative and some of them are also designed to be persuasive. For example, I've written white papers to help drive traffic to a brand's sales or product page.
Some white papers focus on a single, very specific, topic. Others can offer a broader overview of a particular trend or a comprehensive analysis of data.
The point is, it's all about providing clear value to the reader. And if you can do that and do it well, then you can make some serious cash as a white paper writer.
CoSchedule offers a more detailed explanation of what's involved with white paper writing. If you're looking for paid gigs, job boards and cold pitching are great places to start.
You can also try AngelList–there are plenty of startups looking to hire freelancers for white paper and technical writing.
7. Editing and Proofreading
Editing and proofreading can be great ways to rake in money if you've got a killer eye for detail.
Freelance editors take a piece of written content and review it for style, tone, voice and structure. They can also handle fact-checking and/or light proofreading.
It's a proofreader's job to go over copy once the editor has reviewed it and look for spelling, grammar, punctuation and capitalization errors. A proofreader can also check for overall readability.
Freelance editors tend to make a little less than other types of freelance writers but you can still easily make $1,000 or more each month from editing.
Proofreading can be an even bigger money-maker. Caitlin Pyle of Proofread Anywhere has built an entire career out of teaching people how to get paid to proofread.
She was making $40k+ per year as a proofreader before launching an online transcript proofreading course. If you want to get the details on how she did it (and how you can do it, too) check out her FREE workshop to learn the basics of proofreading online.
What Tools Do I Need to Get Paid to Write Online?
The great thing about breaking into freelance writing is that you don't need a lot of things to get started.
Your list of essential tools includes:
A laptop or mobile device you can write on
An internet connection
Honestly, that's all I got started with and it didn't hinder me when it came to earning money as a freelancer.
I didn't have a writing degree (and still don't).
But I started writing as a side hustle. If you're hoping to start your freelance writing career as a business from day one, there are some other tools you might want to invest your time (or money) in.
Here's what I recommend you to grow your freelance writing business:
Freelance Launch Plan
This is a freelance writing resource I created and it's totally FREE.
This 6-day email course covers everything you need to get paid to write online, including:
How to choose a niche
Targeting your ideal client
Creating writing samples
Building your network
Finding paid writing gigs
Cold pitching
Think of it as a starter guide to freelance writing. It covers all the basics you need to know to start making money as a freelancer, so head over to my other blog to sign up!
Grammarly
Grammarly is a grammar checking and proofreading tool and it's a must-have if you want to get paid to write online.
I use Grammarly to proofread everything I write, from blog posts to emails to assignments for my freelance writing clients.
It's super-easy to use. You just download the Chrome extension and Grammarly checks your writing online automatically.
You can sign up for a free Grammarly account using my link. There's also a paid version if you need expanded proofreading features.
FreshBooks
If you're getting paid to write, then you need a tool for sending and tracking invoices and receiving payments from your clients.
That's where FreshBooks comes in.
FreshBooks offers a suite of tools you can use to run your freelance business, including billing and invoice software, expense tracking and time tracking.
It can make your life as a freelance writer so much easier. If you want to give FreshBooks a whirl, use my special link to get started with a free trial!
Or, click the banner below to get 50% off your first three months with FreshBooks.

QuickBooks
Aside from managing your invoices and payments, you'll also need a system for doing your taxes as a freelancer.
There are plenty of software programs you can try but QuickBooks is the one I use and recommend.
QuickBooks makes it so easy to file your taxes as a freelancer. You can report all of your income online, import your 1099s and check for every single deduction that's available.
And when you sign up right now, you can get up to 50% off the cost for QuickBooks self-employed!
Trello
Trello is a free task management tool you can use to keep track of your freelance writing and blogging assignments.
I use Trello with several of my clients and it's a good tool to use if you're the visual type.
Once you create your Trello account, you can set up one or more boards to track your writing projects.
On each board, you can add cards and on each card, specific tasks.
So, you might have cards for:
Stories to pitch
Accepted pitches
Assigned stories
Submitted stories
Published stories
Keyword research
Headline suggestions
You can customize each card any way you want if you need to move a task from one card to another, you just drag and drop.
I also use a paper planner as a backup to keep track of due dates but Trello is a huge help for managing freelance assignments. And if you want to get paid to write online and grow your business, being as productive as possible matters.
Sharethrough Headline Analyzer
Writing a great headline is a skill that can take some time to learn. But being able to write click-worthy headlines is huge for getting higher-paying clients as a freelance writer.
I use the free headline analyzer tool from Sharethrough to check my headlines for my blog and Pinterest graphics.
It's free, easy to use and offers tips on how to create the perfect headline.
Siteground
I already mentioned Siteground once but it's worth name-dropping again if you're planning to start a blog or set up a freelance writer website.
What makes Siteground a great choice for blog and website hosting?
A lot of things.
Siteground is reasonably priced–you can get hosting starting as little as $3.95/month.
Their customer service team is great and super responsive if you need help.
Uptime is consistent, so you don't have to worry about your site crashing.
It's easy to get your site up and running.
Siteground is secure and I've never had any issues with it. Head to Siteground now or click the image below to get started with hosting!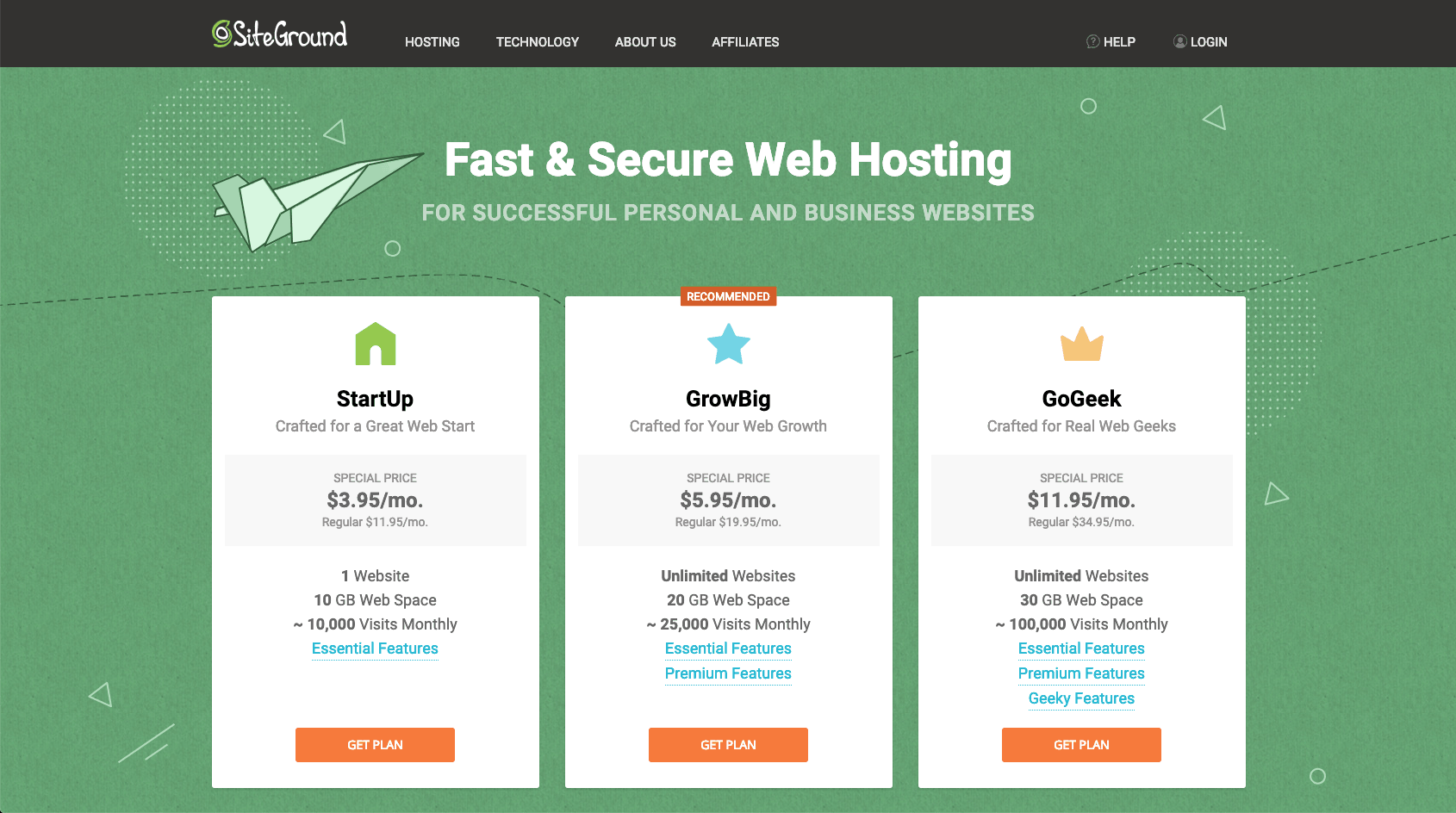 How Will You Get Paid to Write Online?
Cracking the code on how to get paid to write online can be a life-changer, especially if you're able to make thousands from your writing skills.
If you're a freelance writer who's banking serious income, drop your best tip for making money as a freelancer in the comments!
And if you're a new freelancer who's just getting started, I want to hear from you, too.
Head to the comments and tell me about your biggest freelancing struggle. Or drop a question about freelancing that you need an answer to.
Please pin and share this post if it helped you!