Last Updated on January 29, 2022 by Rebecca Lake
How to Make 200 Dollars Fast When You Need Money
Do you need to know how to make 200 dollars fast?
There are a number of ways to make $200 quickly when you need money. In fact, it's possible to make 200 dollars fast online or off, even without a job.
Maybe you need $200 to cover an unexpected car repair. Or the light bill is due and you need a couple of hundred dollars to pay it.
Being strapped for cash is no fun at all.
Nearly half of U.S. households lack emergency savings. And it's no surprise that people who earn less money tend to have less saved.
Finding ways to make more money can help turn your financial situation around if you're struggling.
Today, I'll walk you through some of the best ideas for how to make 200 dollars fast when you need money urgently.
Related post: 20+ Ways to Get Cash When You Need Money Desperately
How to Make 200 Dollars Fast Online
Making money online is something a lot of people dream of.
If you need ideas on how to earn 200 dollars fast, here are the best ways to do it online.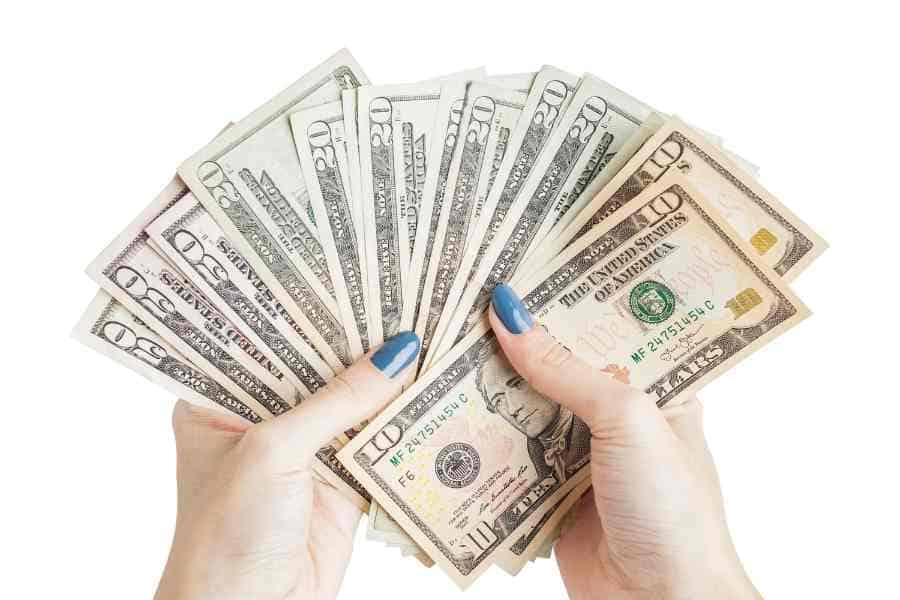 1. Get $30 in free cash from Rakuten
Rakuten is a cashback app that pays you money back when you shop at partner stores.
Normally, Rakuten hands out a $10 welcome bonus to new members who sign up. But right now, Rakuten is giving away $30 in free cash just for creating an account!
On top of that, you can earn cash back on purchases. Rakuten works with top retailers like Macy's, Walmart and Target.
You can earn cashback when you shop online through the Rakuten portal or download the Rakuten browser extension. And Rakuten pays cashback when you shop in stores, too.
You also have a chance to get free gift cards from selected merchants.
And you can even make money just by telling people about Rakuten.
Each time you refer someone to Rakuten, you get another $30!
If you're not using Rakuten to get free money yet, download the app today (and make 200 dollars fast this month!)
2. Earn up to $20 in bonuses with Ibotta
Ibotta pays you cashback when you shop for groceries and at partner retailers. This is one of the best side hustles for women who want to get paid to shop!
The Ibotta app is great for making $200 dollars fast because you can earn cashback at so many places.
You can link your store loyalty cards to stack cashback earnings with coupon savings. Ibotta even works with Instacart and Walmart Grocery, which is great if you like to shop for groceries online.
Best of all, you can earn up to $20 in bonuses just for downloading the Ibotta app.
And you can earn bonus cash each time you refer friends and family to Ibotta.
There's no reason not to get the Ibotta app if you want to earn a quick $200 or more. Download the Ibotta app now to start earning cash!
Related post: Is Ibotta Legit? And How Do You Use Ibotta to Earn Cash?
3. Make 200 dollars fast by taking surveys
Survey apps won't make you rich. But taking surveys can put an extra 200 dollars in your pocket fast, with very little effort.
The key is finding the best survey sites that pay you money through PayPal. And ones that offer a sign-up bonus are even better for making $200 fast.
Some of the top sites for earning a quick 200 dollars include:
Related post: 25 Real Ways to Get Free Gift Cards (With Almost Zero Effort)
4. Sell your services on Fiverr
If you want to know how to make 200 dollars fast, freelancing is definitely worth thinking about. (It's even possible to make $200 in one day as a freelancer!)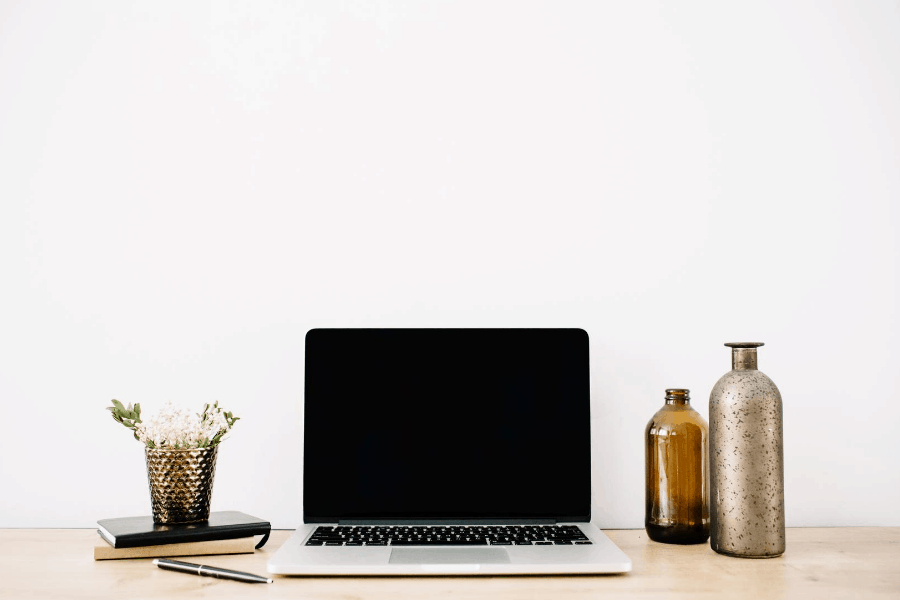 Fiverr is a freelance marketplace where you can list your services for sale.
Some of the freelancers that use Fiverr to make money include:
Freelance writers and bloggers
Graphic designers
Copywriters
Coders
Web developers
If you've got a unique skillset, Fiverr is a great place to connect with clients. And you can price projects anywhere from $5 to $1,500 so there's plenty of room to make money.
Take 5 minutes to create your Fiverr profile and start earning!
Related post: 28 Lucrative Freelance Services to Offer to Make Money Online
5. Teach a class on Outschool
Outschool is one of my favorite ways for stay-at-home moms and single moms to make money. But anyone could make 200 dollars fast teaching here.
So what is Outschool?
It's an online learning platform for kids in K-12. Anyone can sign up to teach at Outschool, no teaching degree is required.
You just need to pass a background check and have a subject that you're passionate about.
It's possible to make $200 in one day by teaching a single class on Outschool. But if you're looking for a way to make money online every month, you could easily turn this into a regular side gig.
And read my detailed Outschool review to learn what it's all about.
6. Sell your old electronics
Selling things around the house is one of the easiest options for how to make 200 dollars fast.
If you've got old electronics you're not using or don't need, you could turn them into quick cash. Some of the things you could sell include:
Gaming systems
Cellphones
Mp3 players
DVD players
Laptops
Tablets
If you want to sell your electronics online for fast cash, try Decluttr.
The Decluttr app has paid out hundreds of millions of dollars to people who want to sell off their old electronics and other unused stuff.
This is a 100% legit way to make $200 dollars (or more) quickly and clear out the junk while you're at it.
7. Sell your old books
If you have textbooks you no longer need or your book collection has gotten out of control, you could sell some of them to make an extra $200 fast.
Some of the places you can sell used books include:
Amazon
eBay
Textbooks.com
Powell's Used Books
If you want to sell used books offline, you can also try Facebook Marketplace or bargain groups and used bookstores.
And if you live in a college town, you could snag a quick $200 dollars selling textbooks to students.
8. Write lists for Listverse
Freelance writing can be an amazing money-maker if you've got solid writing skills.
I personally make $20,000+ a month freelance writing online.
But it can take years to build up that kind of income. Which doesn't help if you need money now.
Listverse, on the other hand, can help you make 200 dollars fast from your writing right now.
Listverse is a website that publishes–you guessed it–lists.
They accept lists from writers on just about any topic. Some of the latest lists include:
Top 10 Incredible Smells
10 Horrifying Tortures Used in Ancient Rome
10 Tips for Success in Everything
Listverse pays $100 for each list it publishes. So if you've got a fun idea for a top 10 list, you can knock out two of them to make 200 dollars fast.
Write and get paid $100 with Listverse now.
Related post: 20 Websites That Pay You $50 to $2000 to Write Online
How to Make 200 Dollars Fast Offline
Here are some of the best ideas for how to get $200 fast offline in your spare time.
9. Get paid to grocery shop
Becoming an Instacart shopper could be an easy way to make a quick $200 if you don't mind spending time at the grocery store.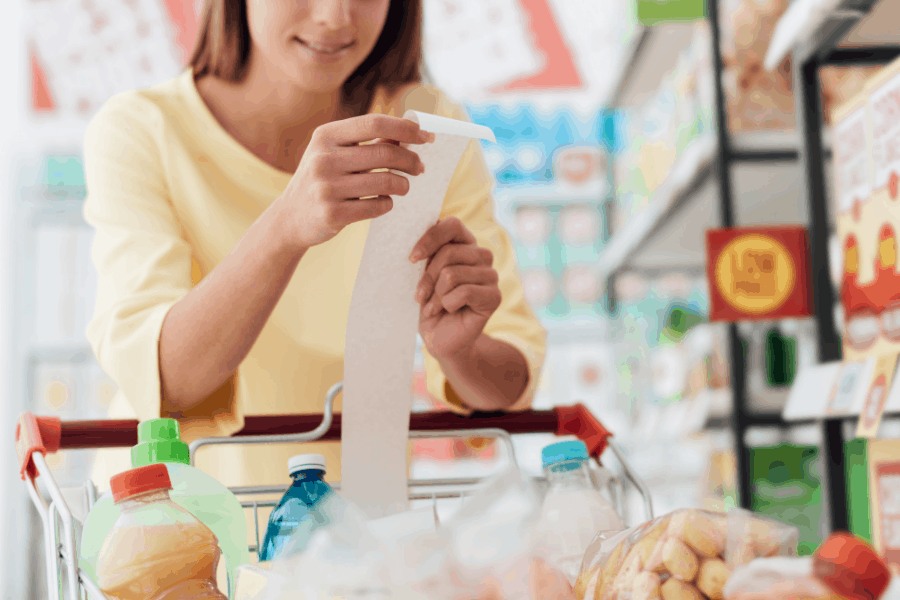 This grocery delivery service is a lifesaver for people who need groceries but don't have time to hit the stores. Anyone 18 or older can sign up to shop for Instacart.
Instacart shoppers can easily make $200 in a day, between what they're paid hourly and tips.
You can get paid weekly and choose when you want to accept shopping gigs. It's a great flexible side hustle option for students, stay-at-home moms or anyone who wants to make extra money with little effort.
10. Deliver food with DoorDash
If you have a vehicle to get around and some spare time, you could make $200 fast delivering food with DoorDash.
Dashers get paid an hourly rate to pick up and deliver orders from local restaurants. And you can also earn tips from deliveries you make.
Just like Instacart, DoorDash is flexible.
You could work during the day, at night or on weekends, depending on your schedule.
The more deliveries you make, the more tips you can earn. So this could be a great side hustle for making 200 dollars a day or a week if you're great at managing your time.
11. Rent out your car
Got a car?
If so, then you've got a way to potentially make $200 fast.
Sites like Turo let you rent out your car to other drivers for cash.
You can decide when to rent your car out and how long. And you can also decide what rental rate to charge.
Over 5 million people use Turo to rent out their vehicles or rent cars from other drivers.
If you don't drive all the time, renting it out is a simple way to earn cash.
12. Get paid to drive for Uber or Lyft
Driving for Uber or Lyft is another way to use your car to make money.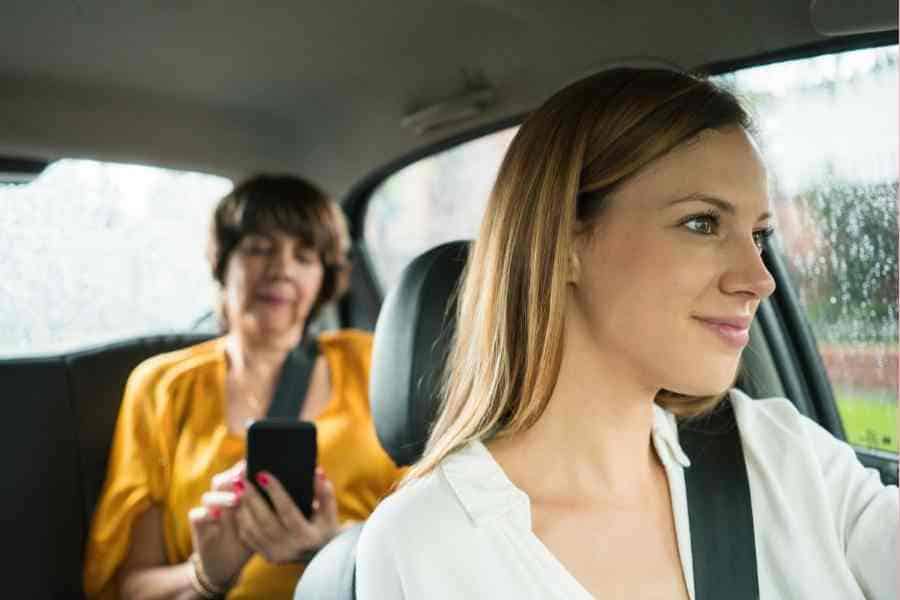 You can decide when to pick up riders. So it's a great flexible side hustle option for making money at night or on weekends.
Uber and Lyft drivers get paid a base rate, plus they can get paid based on time and distance for trips.
They can also earn bonuses and of course, drivers can collect tips from riders.
If you've got a reliable vehicle and you don't mind driving, check out Uber and Lyft when you need to make 200 dollars fast.
13. How to make 200 dollars fast selling stuff locally
If you need an idea for how to make 200 dollars fast right now then selling stuff locally is the answer.
Some of the best places to sell things for quick and easy money near you include:
Facebook Marketplace
Facebook bargain groups
Craigslist
Pawnshops
Local flea markets
This is a simple way to turn your stuff into cash when you need money desperately.
Just be sure to think about safety. Consider meeting up with buyers in a public place or your local police station.
Related post: 40+ Things You Can Sell Right Now to Make Fast Money
14. Get money paid back to you
Instead of finding ways to actively make money when you need $200 fast, you could try to carve out some savings from the money you've already spent.
So how do you get money paid back to you?
There are a couple of ways you can do this to get 200 dollars or more.
First, you can use an app like Paribus when you shop.
Paribus scans your purchases, then compares prices at other retailers. If the app finds the same item for a better deal somewhere else, it requests a price difference refund on your behalf.
The other way to get money back is to use Trim to save money on bills.
Trim is a financial manager that reviews your monthly bills and looks for opportunities to save money. That includes:
Cutting out unnecessary subscriptions
Negotiating your bills for lower rates
Getting rid of bank fees
Using Paribus and Trim could easily help you get back $200 or more each month in savings.
How to Make 200 Dollars Fast (Unusual Ways)
Looking for some weird ideas for how to make 200 dollars fast in no time? Try these odd money-making ideas!
15. Sell your hair
One of the most memorable scenes in "Little Women" has to be when Jo sells her hair to help pay for Marmee's trip.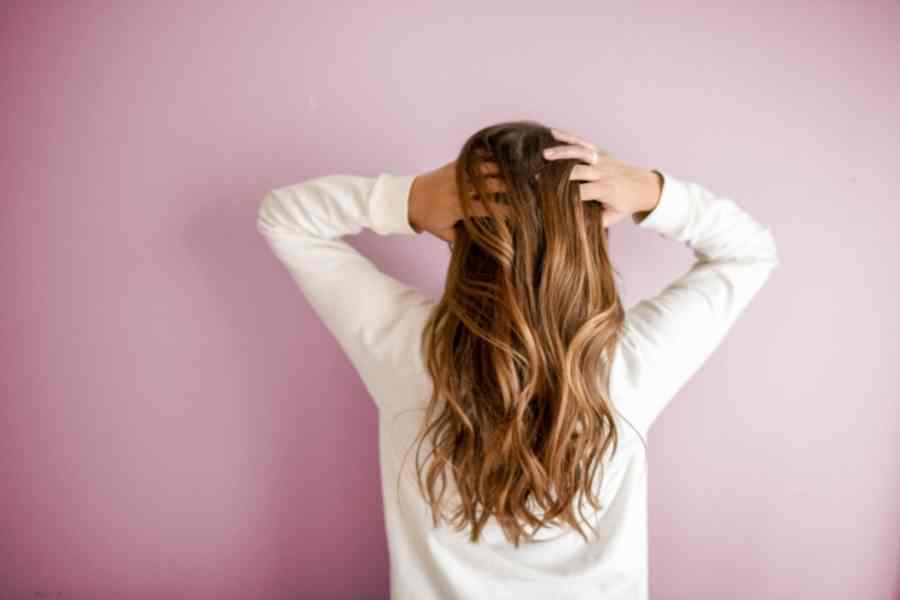 If you're not that attached to your own hair, you could turn it into cash to make $200 fast.
Here are some sites that will pay you to sell your hair:
You can also try selling hair on eBay, Amazon or through an app like LetGo.
And if you want to sell hair locally, you can scout out local beauty schools or hair colleges for buyers.
16. Sell plasma
Plasma donations can be a quick and easy way to make extra money.
Some plasma donation centers pay as much as $50 a donation so you could make $200 this way if you're healthy and eligible to donate.
Check out these sites to find plasma donation centers that pay near you:
There are limits on how often you can donate plasma. Also, it might be a good idea to read up on the health risks before making your first donation.
17. Sell feet pics
It may sound weird but there's a huge market for pictures of feet.
If you don't mind snapping shots of your feet, you could sell them for cash online.
Try these sites to make $200 or more selling feet pics:
Related post: How to Sell Feet Pics Online for Easy Money (2022)
18. Get paid to be a friend
It's possible to make 200 dollars fast by renting yourself out as a friend.
RentAFriend.com is a legit service that connects people who need a temporary friend.
The kinds of things of rent-a-friends do include:
Going to sporting events
Attending weddings
Being workout buddies
Attending business events
Giving tours
Shopping
Tutoring
Virtual friend services (social distancing-friendly)
All you have to do to get started is apply to RentAFriend and create a profile.
Most of the people who sell their time here start their rates at $10 an hour, though fees are negotiable.
19. Get paid to nap
If you love napping, this could be your dream side hustle.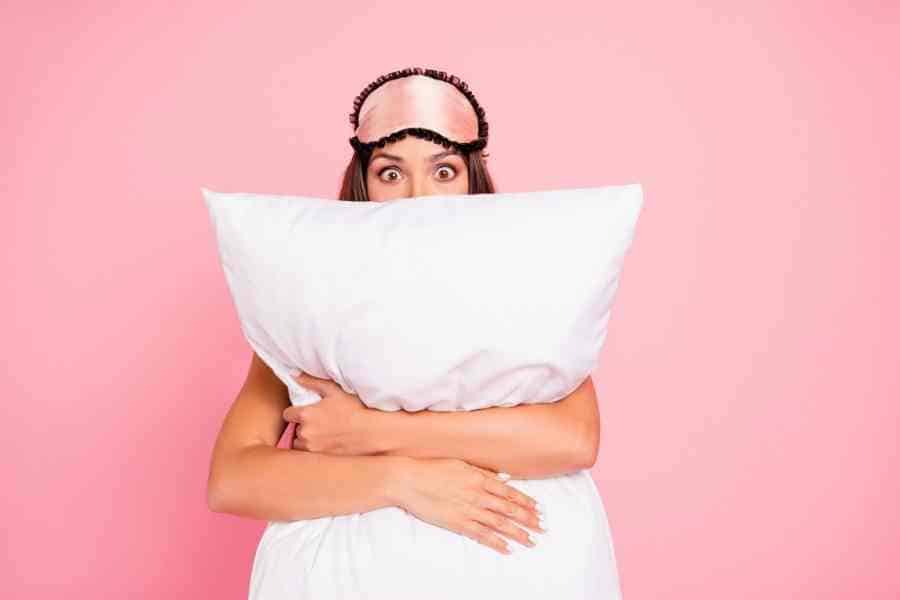 Not only could you get paid to nap and make $200, but you could also make up to $1500 just for sleeping!
Each Night pays sleep study participants up to $1500 to take naps.
There's no special skill or experience needed to make money as a professional napper. And you don't have to leave home to do it.
You have to be able to sign up for a 30-day sleep study window. But otherwise, this is an absolute genius idea for how to make 200 dollars fast if you ask me.
20. Sell breast milk
If you're a nursing mom, then you could turn your breastmilk into cash.
Sites like Only the Breast allow moms who need breastmilk to match up with moms who have an abundant supply.
There's a pre-screening process for donors. And breastmilk has to be pasteurized before it can be sold through the site.
But you could easily make $10 or more an ounce selling your breastmilk. And you can get paid via PayPal so this could put money in your hands fast.
21. Join a mock jury
If you're fascinated by crime shows, you could get paid $60 an hour or more as a mock juror.
Online Verdict pays $1 a minute to mock jurors who review cases online, then offer a verdict.
The typical case takes 20 to 60 minutes to complete. So you could make anywhere from $20 to $60 an hour this way.
Complete four cases per week at $50 each and you've got your $200.
This is a fun way to make 200 dollars fast if you have an interest in how the legal system works.
Related post: 27 Easy Ways to Make Instant Money Online Absolutely Free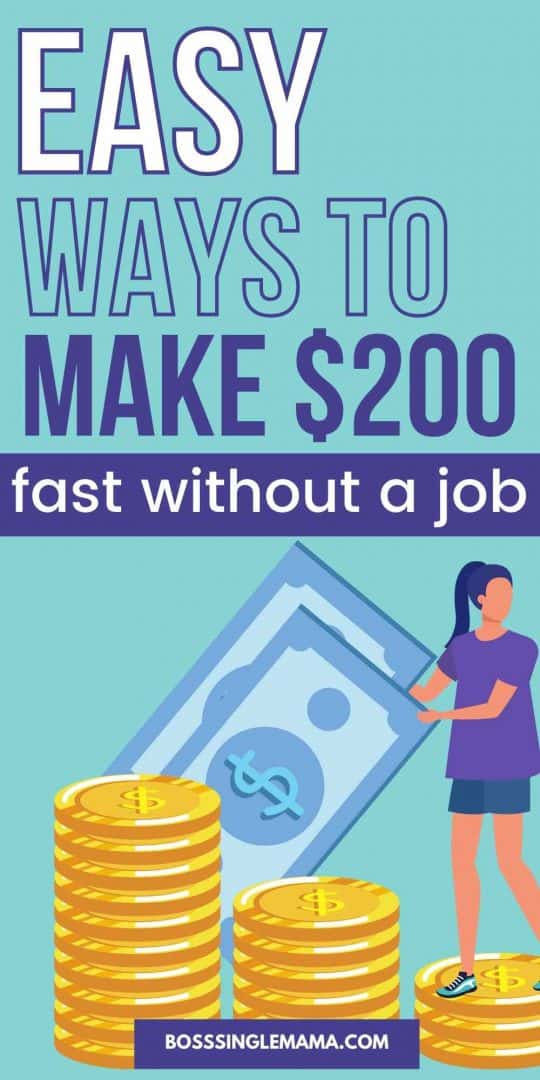 How to Make 200 Dollars Fast as a Kid
Being a kid doesn't mean you're out of luck when it comes to making money.
In fact, the first time I ever made money as a kid was in middle school.
For a while I had a racket going selling Blow Pops for a quarter each. Considering that a bag cost $2 and each one had around 20 pops, I had a pretty decent profit margin going.
If you're looking for some ideas on ways your kids can make 200 dollars fast (or you're a kid yourself) here are some ideas for making money quickly.
Walk dogs
Babysit
Do yard work
Sell candy to friends or classmates (but only if your school allows it)
Wash cars
Take surveys online (Swagbucks allows you to sign up at 13)
Run simple errands
Tutor other students
Those are just some of the ways you can make money as a kid.
Looking for other ideas on how to make 200 dollars fast? Here are even more ideas on how to make money as a teenager.
Final thoughts on how to make 200 dollars fast
Making an extra $200 fast is possible if you know where to start.
You can make 200 quickly online or offline, using the skills you already have. And some of these money-making ideas could help you keep earning after you hit your $200 goal.
Do you have a tip for making $200 fast when money is tight? Head to the comments and tell me about it.
Before you go, be sure to check out some of my favorite tools for making and saving money.
And don't leave without your free Side Hustle Starter Kit!
How to Make 200 Dollars Fast (Legitimately)