Hey there! Are you looking for valuable tools and resources to help you make money, save money and manage your finances? If you said yes, then I've got you covered!
This page includes the full rundown of my favorite money tools for improving your financial life. You can give one or all of them a try to see what works best for you!
Note: This page does include affiliate links. That means I may earn a small commission if you click and make a purchase.
---
Best Tools for Saving Money
---
Tello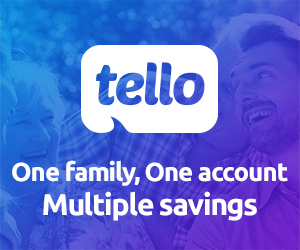 If you're tired of paying too much money for cell phone service, consider switching to Tello. With Tello, you can get family cell phone plans for a fraction of what you might pay for a regular contract family plan. Plans start as low as $5/month per line for family coverage.
---
Acorns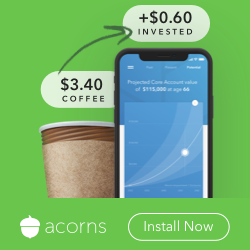 Acorns is a money-saving app that lets you invest with your spare change. Here's how it works: you link your bank account to the app. When you make a purchase, Acorns rounds up the transaction and invests the difference in an investment account.
It's a simplified way to invest with small amounts of money. This tool is great for younger families who are new to investing but you can also use it to build up extra cash even if you're already saving for retirement or investing elsewhere. And pricing starts as low as $1 per month!
Sign up for Acorns today and Get $5 to start investing!
---
Hulu

Cable TV can be a huge drain on the family budget so why not stream instead?
With Hulu, you can watch all your favorite shows at a fraction of the cost of cable. And when you sign up now, you can get a free trial. After that, it's just $5.99/month.
Start your hulu free trial now!
---
Instacart
I hate spending hours in the grocery store. Not only does it feel like a huge time-waster but it also seems to end up costing me money because I buy things I don't need. (Thanks, kids.)
Since making the switch to having my groceries delivered with Instacart, however, I've saved hours of time and hundreds of dollars on groceries! It's easy to sign up, shop for the groceries I need and save money. And as a busy mom, it's one money tool I can't do without.
---
CIT Bank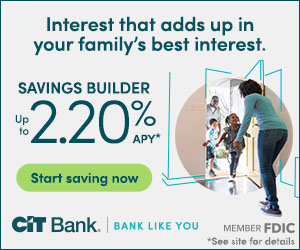 I love to save money, it's one of my favorite things ever. And it's even better when I can get a great rate on my savings account.
CIT Bank is an online bank that pays one of the most competitive rates on savings around. It's Savings Builder account offers an APY that's over 2%, which is hard to find right now with interest rates dropping across the board.
All you need to start saving with CIT Bank is $100. To learn more about the bank and its savings products, check out my in-depth review of CIT.
Open Your Savings Builder Account Now!
---
Trim Financial Manager
Trim isn't an app exactly. Instead, it's a financial manager that helps you trim down your household expenses.
You can use Trim to cancel unwanted subscriptions, negotiate high bank fees, track your spending–it's a really useful tool for managing the family budget.
In a nutshell, Trim makes it easy to find and cut unnecessary expenses and turn that money into savings instead.
Try the Trim Financial Manager
---
Billshark
Billshark is a bill negotiation service that can help you save money on bills and save you time, too!
When you sign up for Billshark, the service negotiates discounts on things like cable TV, home security and cell phone services so you keep more cash in your pocket. You only pay a fee if Billshark successfully negotiates lower bills on your behalf!
Lower Your Bills With Billshark
---
Honey
Honey is a free browser extension you can use to save money when you shop online. When you shop participating stores, Honey scans its database to find promo and coupon codes to apply to your purchase. If it finds valid codes, you save money instantly.
Another cool feature: Honey always looks for the lowest price when you shop at Amazon. As someone who spends a couple of thousand dollars per year on Amazon, getting the best price helps me save big.
---
Groupon
Groupon deals are great for saving money on everything from groceries to health and beauty products to family fun.
I like Groupon because it's so versatile–you can find deals on just about anything. And you can save a ton of money.
For example, I once used it to take my kids to a popular tourist attraction in the next town over. Normally, it would have cost a couple of hundred dollars for us to go but with a Groupon deal, I paid less than $50. As a single mom, I use it all the time to hang on to more of my cash and it's a great family money-saver.
---
Amazon
Amazon is one of the most convenient ways to buy the things your family needs. Whether it's books, baby gear or groceries, Amazon has you covered. Plus, when you become an Amazon Prime member, you can get free 2-day shipping on most items!
If you're not taking full advantage of what Amazon has to offer yet to save money, check out these services:
---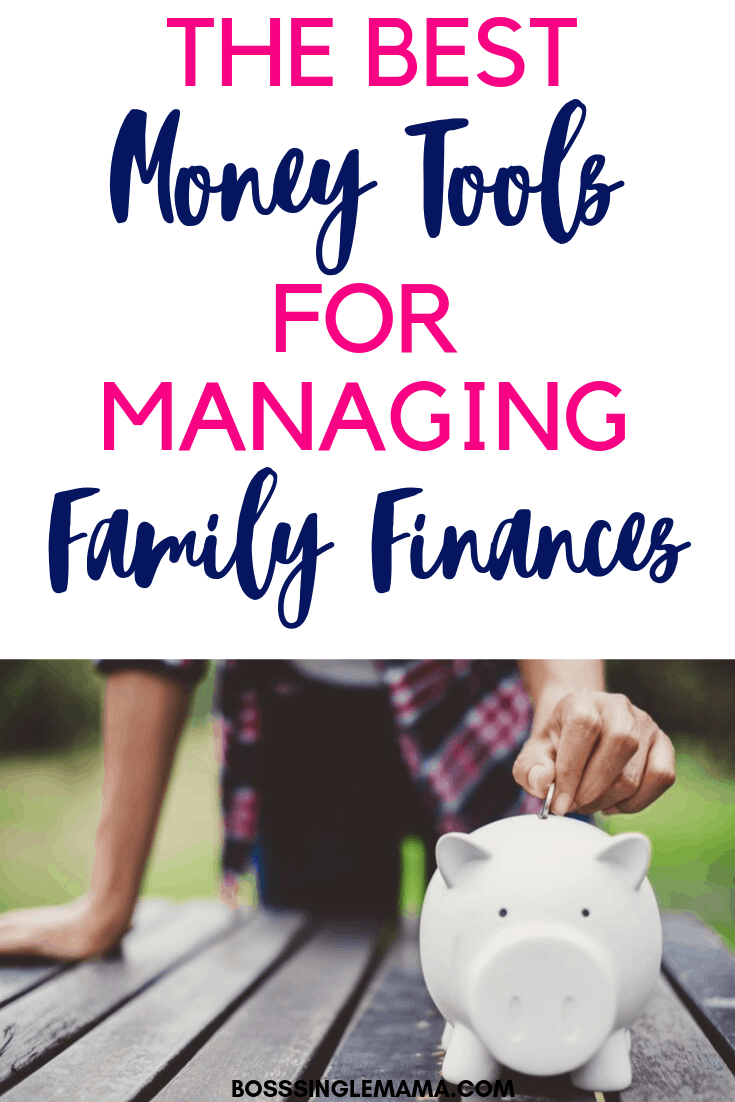 ---
Best Tools for Making Money
---
Rakuten
I just love that commercial where they try to get people on the street to pronounce "Rakuten" correctly. It's so silly and fun.
But more than that, I love being able to earn a ton of cashback on shopping.
With Rakuten (which used to be Ebates, by the way), you can earn up to 40% cashback at thousands of stores. You can also get cashback deals on travel, which is great if you're planning a family vacation.
You can earn cashback in-store or online when you download the Rakuten browser extension, so you never miss a chance to make some extra money.
Sign Up for Rakuten Now and Get Up to $30 in Bonus Cash
---
Ibotta
Ibotta makes earning cashback on purchases a breeze. There are three ways to get cashback:
Link your loyalty program cards from your favorite stores
Get rewarded when you make purchases through the app
Snap a photo of your receipt and upload it to the app
Ibotta supports receipt sharing from 275 stores, including Food Lion and Walmart, which is where we do most of our shopping. (We live in a teeny tiny town.) But that still helps me stretch my dollars further and every penny counts.
Download the Ibotta App and Claim $20 in Bonus Cash
---
Swagbucks
Swagbucks lets you earn cashback and gift cards for things you already do online. For example, you can get cash rewards or gift cards for watching videos, taking surveys or searching for stuff on the web.
You can also find coupons to popular stores here, which is great for trimming a few extra bucks off when you spend.
And you can redeem the gift cards you earned for things like holiday spending or birthdays, which is great if you have multiple kids you're buying gifts for.
Join Swagbucks Now and Get a $5 Bonus!
---
Drop
The Drop app rewards you with points when you shop, dine out or travel with your favorite brands. You can then redeem points at places like Amazon, Netflix and Starbucks.
It's free to download and easy to earn points toward free stuff.
Download the Drop App and Start Earning Points Today!
---
Survey Junkie
Taking surveys in your spare time is an easy way to make money as a busy mom. There are lots of survey sites to choose from but Survey Junkie is one of the most user-friendly.
Survey Junkie lets you earn cash or gift cards when you fill out surveys online.
It works like this: you take surveys and earn points. You then convert those points to cash or gift cards.
It's great if you're looking for an uncomplicated way to supplement your family's income.
Join Survey Junkie and Start Earning Rewards!
---
MyPoints

Does being able to get free gift cards sound good to you? Me too!
That's exactly what you can do with MyPoints. When you sign up for MyPoints (it's totally free!), you can earn points for shopping or doing simple tasks online, like watching videos or taking surveys. As your points add up you can redeem them for gift cards to Amazon, Walmart and lots of awesome stores.
Sign up for MyPoints now and get a free $10 Amazon gift card!
---
Tada

Tada is a sister site to MyPoints that makes it super easy to make money and save money when you're shopping online.
All you do is create your free account, shop online at your favorite stores and earn cash back. You can also snag coupons and take advantage of special deals to rack up savings!
Get Started With Tada now and get a $10 bonus!
---
Dosh
If you shop, dine or travel at all then you need to take the Dosh app along for the ride.
With Dosh, you can earn cash back on purchases from partner merchants. You just create a free account, connect your debit or credit cards to the app and spend as you normally would. Dosh checks your purchases and rewards you with cash back automatically!
It doesn't get any easier to earn cash back on everyday spending. So if you're not using Dosh yet, you're missing out on free money!
---
Healthy Wage
Healthy Wage is a pretty genius idea if you ask me.
You sign up for an account for free, then set a wager on how much weight you want to lose. (You can also join a group weight loss challenge.)
If you meet your weight loss goal, you earn money. So basically, you're getting paid to get healthy.
How cool is that?
---
Best Tools for Managing Money
---
Mint
I've used Mint to manage my money for years and it remains one of the best free budgeting apps around.
You can use Mint to track your spending, create and manage your monthly budget, set financial goals, create a plan to payoff debt–it's an all-in-one-money tool.
The best part is that it's totally free to use Mint, which is great if you're trying to manage family finances without spending a lot of money.
---
Personal Capital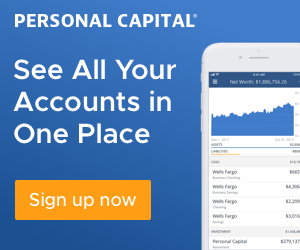 If you have multiple savings or investment accounts like I do, managing them all can be a pain. Personal Capital makes it easier by letting you view and manage all your money in one place.
It's free to sign up and you can get access to your own customized financial dashboard. You can use the app to do everything from managing your budget to analyzing your retirement accounts to calculating your net worth.
Personal Capital also offers personalized wealth management services if you need it, for a fee.
---
Credit Karma
Good credit is really important for saving and managing your money. When you have a good credit score, you can get lower rates on insurance and snag better interest rates on loans and credit cards.
I use Credit Karma to monitor my credit month to month. It's free to sign up–you don't need a credit card to register. You can get your credit report and score updated monthly.
Credit Karma also gives you recommendations on ways to improve your credit, as well as suggestions for credit cards and loans. It's hands-down one of my favorite tools for saving money and improving my family's financial situation.
Start monitoring your credit with Credit Karma!
---
CollegeBacker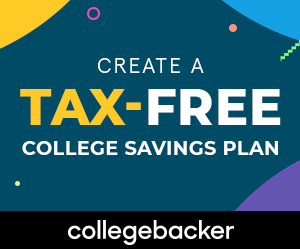 I've been saving money for my kids in case they want to go to college someday for a while now. If they decide to go, I'll be able to pull the money out of their 529 plans tax-free.
If you haven't gotten started with college saving yet, CollegeBacker can help. It takes five minutes to open a 529 college savings account for your kids and you only need $25 to do it.
CollegeBacker doesn't charge any commission fees for their services, which is great. And when you sign up and open an account with $25, they'll give you a $55 credit toward your child's college savings!
Get Your $55 Credit from CollegeBacker
---
Earnin
The
Earnin app is a simple way to borrow money that you've already earned.
You can access up to $100 a day from your next paycheck, with no interest or fees. When you get paid, Earnin deducts the amount you got advanced to you.
The app is targeted toward younger spenders who live paycheck to paycheck but it's also good for families who need quick cash every now and then. I don't recommend depending on it to always help meet the bills or cover unexpected expenses, though. For that, you're better off growing your emergency savings.
---
M1 Finance
Would you like to start investing money but don't know what to do first? Or would you like to pay less money to invest?
If you said yes to either one, then M1 Finance is a must-have money tool. This app lets you start building a portfolio with commission-free trades so you can grow wealth with fewer fees!
Sign up for M1 finance and start investing!
---
Got a Favorite Money Tool You Can't Live Without?
Is there a money resource you absolutely love? Drop me a line at Rebecca@Bosssinglemama.com and tell me about it! And remember to share this list of money resources with anyone you know that could use it!