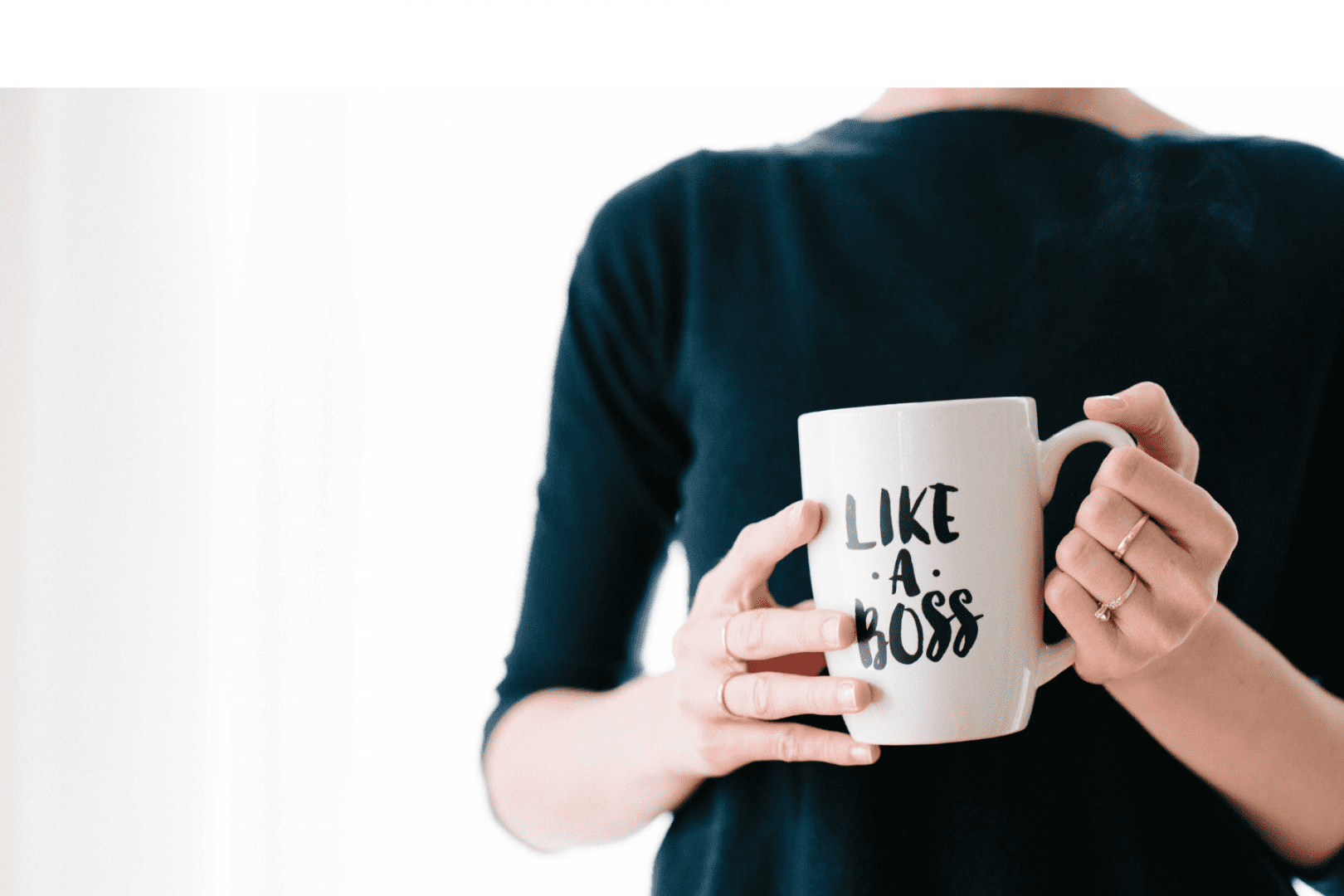 Hey there!
Are you looking for tips and strategies on how to…
Start a side hustle or online business so you can make extra money?
Get better at budgeting and saving money?
Create financial security so you can live a richer life?
If you said yes, then I'm so glad you're here!
---
Who am I?
I'm Rebecca Lake, a Certified Educator in Personal Finance (CEPF), freelance writer and busy single mom.
I started Boss Single Mama to share what I've learned about making money from home and gaining financial freedom for my family!
In the summer of 2014, I was a newly single mom with two kids to take care of and no job. But I did have a small freelance writing side hustle and a desire to continue staying home with my kids full-time.
So I decided to dig deep and work on turning my little side hustle into an online business. And along the way, I've learned how to manage my money like a boss!
Here are just a few things I've been able to achieve:
✔ Paying off all of my non-mortgage debt (nearly $100,000 worth!)
✔ Buying a home as a single mom (twice!)
✔ Growing my income to multiple six figures a year (from home!)
✔ Achieving financial freedom!
Want to check out my freelance writing work?
You can find my writing online at:
Click the icon to be taken to my bio page or one of my articles!
And you can connect with me on LinkedIn and Twitter or follow me on Pinterest!
---
So what's in it for me?
Great question!
Way back when I first became a single mom, my biggest challenge was figuring out how to stay home with my kids. I wanted to find a way to make money while saving money and paying down debt so we could be financially secure.
And whether you're a single mom or not or a mom at all, you might be facing a similar challenge where money is concerned.
So my goal is to deliver actionable, practical tips and advice that you can use to make money and save big!
Here are some of my best posts to help you get started with earning more money and growing your savings so you can stop being BROKE!
Extra Income Ideas (Ultimate Guide to Making Extra Money!)
Financial Wellness Tips: 7 Simple Ways to Improve Your Finances in 2021
40 High-Paying Side Hustles for Moms Who Want to Make Extra Money
25 Legitimate Ways to Make an Extra $1000 a Month Online (and Offline)
220+ Realistic Ways to Save Money on a Tight Budget (on Almost Everything!)
10 Smart Money Goals That Can Help You Live a Richer Financial Life
If you're a mom, then you should be able to stay home with your kids without having to worry about finances.
And even if you're not a mom, money shouldn't be a source of major stress.
Either way, I'm here to help you achieve your financial vision!
If you're interested in tips for busy moms, be sure to visit my other blog, Busy Mom Smart Mom.
(And if you're looking for tips on freelance writing, head over to Write to Six Figures! It's where I blog about how to make more money as a freelance writer!)
And don't forget to check out the Boss Single Mama printables shop!
Do you have a question / comment / idea / advertising inquiry for me? I'd love to hear from you! I try to respond to every email, especially from my readers. I love talking with you!
However, due to the large volume of emails I receive on a daily basis, please know that if you are a business reaching out for a partnership, I may not be able to respond to your request unless it matches my current business needs
Thanks again for being here, I truly appreciate it!