Looking for extra income ideas to help you make money online or off? Learn the best ways to make money now!



And for a quick and easy way to make money, get paid to take surveys with Survey Junkie! 
Sick of living paycheck to paycheck?
Making extra income, even in small amounts, can make a huge difference to your overall financial health.
When you make more money, you have more money to save, pay down debt or work toward other financial goals. 
Paying bills suddenly isn't as stressful either when there's more money to go around.
Sounds good, doesn't it?
But you might be wondering, what can I do for extra income?
Keep reading to learn the best ways to make extra money now!
How to Make Extra Income on the Side
One of the things I focus on here is finding different ways to make money, online or off. Some of my favorite ways to make money on the side include:
Freelancing
Side hustles
Work at home jobs
Starting at home businesses
You might be looking at this list and thinking, there's nothing there that fits me. But trust me, it's practically impossible to not be able to find at least one way to make extra money on the side.
Making extra money starts with asking a few questions, like:
What am I good at?
What do I like to do?
What skills do I have?
How much money do I need or want to make?
How much time can I devote to making extra money?
This kind of creative brainstorming can be super helpful for coming up with ideas to make money.
Over the years, I've studied the best ways to make extra money from home (or out in the real world). I've tried a few of them myself so I know what works and what doesn't.
And if you're here to learn how to make extra money, then I've got some resources that can help get you started.
Make Money Blogging (Earn $1,000+ Each Month)
Blogging is always changing and evolving but it's still a good way to earn extra income online.
I make $3,000 or so each month with this blog and that's only working on it a few hours a week. It's a nice passive income that supplements what I make freelancing.
If you want to start a blog, you'll need a few basics:
A good, profitable niche
A domain name
Hosting (I use Siteground for my blogs)
Those are the bare necessities to get started as a blogger.
You can decide on extras like a theme or plugins later. (And for that, be sure to check out my favorite blogging tools to help you make money!)
Once you lay that foundation you can focus on how to monetize your blog and turn it into a money-making machine.
For example, you can make money with ads or affiliate marketing. Share A Sale is one of the most popular places to find affiliate products for new bloggers.
Stumped on how to turn your blog into a side income?
Here's a guide that can help with that:
How to Make Money Blogging for Beginners (When You Have No Experience)
How to Make an Extra $500 a Month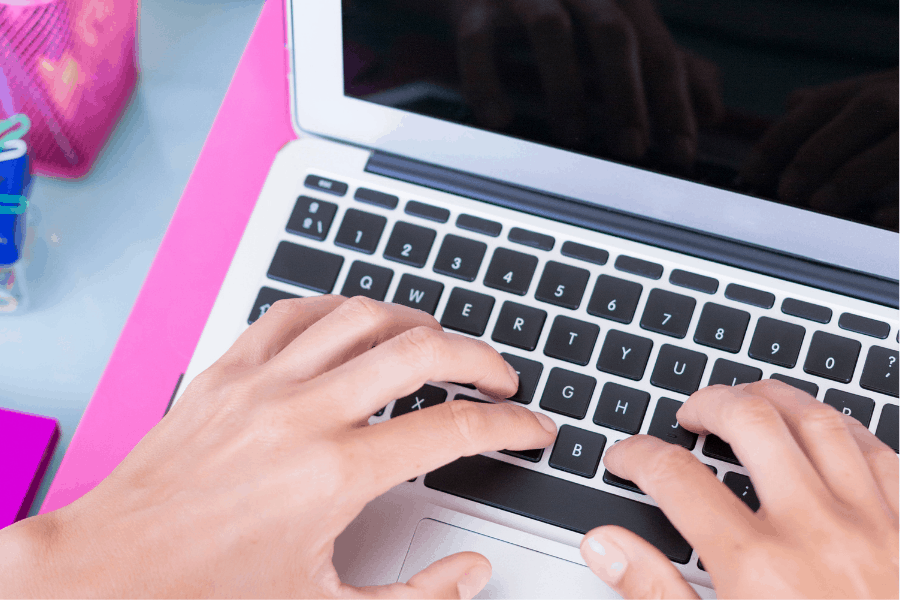 When you break it down daily, trying to make an extra $500 a month doesn't seem that daunting.
It works out to less than $20 a day!
If you want a simple way to make $20 a day in your spare time, then taking surveys is an easy way to get paid.
My favorite survey sites for making extra money include:
Survey Junkie (read my in-depth Survey Junkie review to learn if it's legit)
But what if you want a more creative way to make money?
You could try teaching online classes for kids at Outschool.
Outschool is an online learning platform for kids K-12. Anyone can sign up to teach a class, no previous teaching experience needed!
Read my complete Outschool review to learn how to make $500 a month teaching online!
How to Make an Extra $1000 a Month
Want to make an extra $1000 a month?
That's an achievable goal and it's possible to make that much money on the side online or off.
How you try to make a $1000 a month in extra income can depend on how quickly you need money.
For example, if you need money now to pay bills or cover an unexpected expense, selling things you don't need is one of the easiest ways to get it.
Here's a list of 40+ things to sell to make money if you need money ASAP.
If you have more time to make money on the side, you could try other types of side hustles.
For example, you could be making extra money:
Shopping for groceries with Instacart
As a website user tester
Finding a part-time job
Flipping items on Facebook Marketplace
Selling crafts or printables on Etsy
Besides these extra income ideas, there are plenty of other ways to make an extra $1000 a month.
Here are 30 legit ways to make an extra $1000 now online (or off)!
Make an Extra $2000 a Month
If making an extra $1000 a month sounds good, then making an extra $2000 a month is even better!
With an extra $2000 a month, you could:
Knock out some of your high-interest credit card debt
Start building a bigger emergency fund
Get ahead on your bills
Treat yourself to a small splurge now and then
Making extra money from home and earning $2000 a month or more is possible with the right side hustles.
For example, freelancing is an easy way to make an extra $2000 a month if you've got some decent writing skills.
Some of my other favorite ways to make $2000 a month include:
Finding the right $2000 a month side job starts with knowing what kind of skills you have that you could use to make money.
Need more ideas?
Here are some of the most popular ways to make an extra $2000 a month on the side.
Make an Extra $100 a Day on the Side (Earn $3,000+/Month)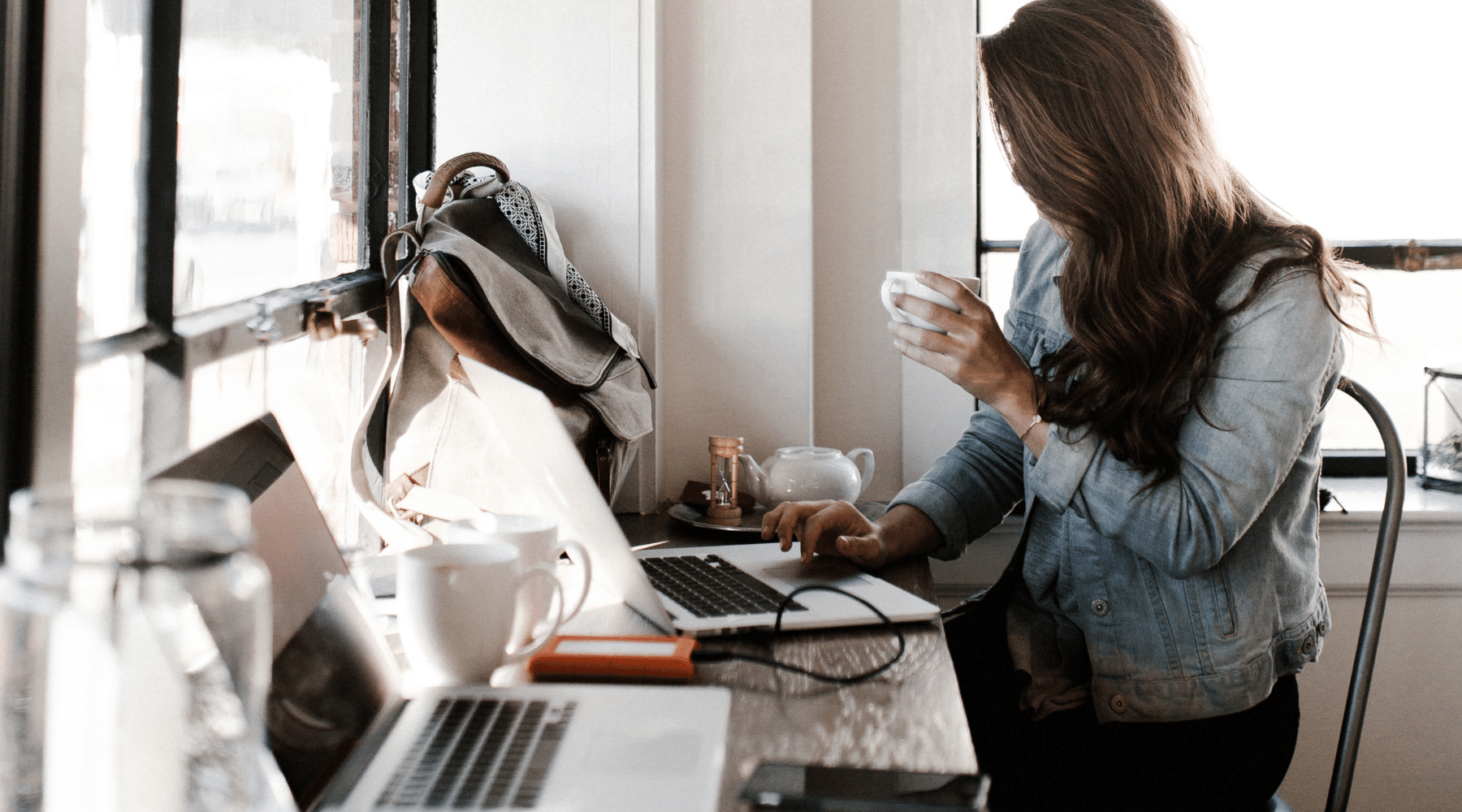 Making side income is easier than you might think. And you don't necessarily need to focus on just one side hustle idea or business to do it.
There are plenty of smaller side gigs you can do to make $100 a day or more. When you put them together, you could be raking in $3,000+ every month in side income!
For example, you could combine freelancing writing with taking surveys.
Or you might try making extra money with cash back apps like Ibotta and Rakuten.
Even doing small odd jobs through TaskRabbit or selling your services on Fiverr can be great ways to make $100 a day or more.
Here are some more ideas on legitimate ways to make $100 a day:
Get paid cashback when you shop with Ibotta
Shop with Rakuten to earn cashback
Get paid to run errands
Sell your designs through a print on demand shop
Start selling on Amazon
Become a mystery shopper
Head over to this post to learn 30+ creative ways to make $100 a day.
And be sure to check out this monster list of 117 side hustle ideas you can start now!
How to Make $10000 a Month
Making $10000 a month puts you into the six figure income range.
And as someone who makes $10000+ each month, I can tell you that it's a great place to be.
But how to make $10000 a month? And is making $10000 a month realistic?
The answer to both is yes, but it will take some work.
If you want to make $10000 a month or more in extra income, then you'll need to do more than just take surveys or deliver food with DoorDash.
First, figure out what you need to make each day. $10,000 divided by 30 days works out to $333 and change each day.
Then research different side jobs that could help you reach that income goal.
Check out this list of 10 online side hustles that make $10K a month to see if any of them may be a good fit.
Then, review this list of money-making skills that earn six figures to generate even more money-making ideas!
Make Extra Income With At Home Businesses
Running a business from home means you get to be your own boss. And you can make money on the side doing something you love, which is a win-win.
Here are 60 easy online businesses you can start now.
And for more profitable at home business ideas, check out these posts:
How to Start a Virtual Bookkeeping Business and Make $3000+ a Month
Get Paid to Teach Kids Yoga and Make $50 an Hour (or More!)
Make Extra Money at Home With Online Jobs
Work at home jobs can be a great way to make money on your schedule.
A work at home job can offer a steady paycheck, plus you may get other benefits like paid days off or health insurance.
Online proofreading jobs are worth looking into if you're good at typing and picking out grammar errors.
But if you're interested in other remote job opportunities, these sites can help you find leads:
I've got a free guide packed with work at home resources that includes other places to find work at home jobs.
If you haven't downloaded it yet, you can snag it here!
Best Ways for Moms and Women to Earn Side Income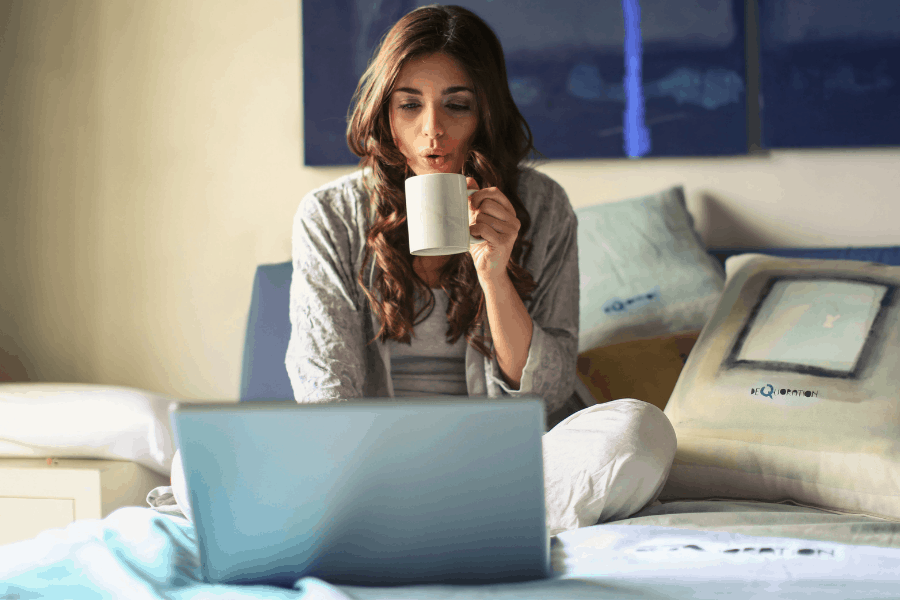 Whether you're a single mom, stay at home mom or just a busy working woman, your time is precious.
So that means you have to use it wisely if you want to earn extra income.
What are the best side hustles for moms? What are the best side hustles for women?
For me, freelancing and becoming a virtual assistant are at the top of the list. They're both flexible ways to make money on the side, which is great if you have kids at home.
Here are some more of my favorite ideas for making money for busy moms, single moms and busy women.
40 Best Side Hustles for Busy Moms
10 Flexible Side Hustles for Women That Pay Well (Earn a Full-Time Income!)
22 Best Side Hustle Ideas for Single Moms Who Need to Make Money
5 Legit Business Ideas for Moms You Can Start to Earn $5,000+ Monthly
Earn Extra Money Seasonally
There are certain times of the year where you may need to make additional income more than others.
The months leading up to the holidays, for example, might be a great time to start a side hustle so you're not broke at Christmas.
Read through these posts to get ideas and inspiration for the best ways to make extra money seasonally.
27 Easy Side Hustles You Can Do to Earn Extra Cash for the Holidays
20+ Extra Income Ideas to Help You Make Money This Fall (or Any Time!)
How to Declutter Your Home This Spring and Make Extra Money
Free (and Low-Cost) Tools to Earn Extra Income From Home
Who doesn't love freebies, right? And if you're trying to make extra money then you might not have a lot of money to spend.
So as part of this making extra money guide, here are some of my favorite low and no-cost resources for learning how to make money from home.
Proofread Anywhere Free Mini-Course
Online proofreading jobs can be a lucrative way to earn money from home. If you're interested in learning more about how to get paid to proofread, this free course from Caitlin Pyle is for you.
Caitlin earns a full-time income proofreading online and she teaches others how to do the same.
Sign up now to get free access to her introduction to proofreading course!
Transcribe Anywhere Free Mini-Course
Transcription could be an ideal way to earn extra money from home if you're skilled at typing. Janet has made a career out of online transcription and she teaches others how to get started in this free webinar.
Sign up for the webinar to learn more about making money as an online transcriptionist!
Jumpstart Your VA Business
Becoming a virtual assistant is one of the best ways to make money online because you don't need a lot of money to get started. Gina is an authority on all things VA-related and she has an awesome mini-course for people who are ready to launch a virtual assistant business.
Sign up now to jumpstart your VA biz and start making money!
Freelance Launch Plan
If you're interested in making money with freelance writing, I know from experience how overwhelming just trying to get started can be. It took me quite a while to build what was a small writing side hustle into a successful online business.
I've condensed everything I know into a free six-day email course on how to get started as a freelance writer. Head here to sign up and kickstart your freelance writing career!
Making Extra Money Doesn't Have to Be Difficult
Making more money and earning an income on the side is something almost anyone can do. You might just need a little push in the right direction to get started.
The money-making resources I've collected for you here should give you plenty of inspiration for ways to earn additional income.
And don't forget to grab your free work at home guide for more ideas on how to make money!
Extra Income Ideas to Make More Money