Things to Sell to Make Money Fast
Need to make some extra money quickly? Learn the best things you can sell to make money easily!
And for another quick and easy way to make money, get paid to take surveys with Survey Junkie and Swagbucks!
When your budget gets tight, you may be looking for easy ways to make extra cash.
Starting a side hustle, launching a blog or creating an online business are all great options. There's just one thing–it can sometimes take months for the money to start rolling in.
And that doesn't help you if you need money now to pay the bills, right?
A faster way to get cash in a pinch is to sell things you might have around the house. The key is selling things you don't think you'll need or use again.
And of course, you have to be selling things people want to buy. But if you've got some extra stuff laying around you could easily sell it for $25, $50, $100 or more.
If that's music to your ears, I've got you. I've put together a list of the best things to sell to make money in no time at all!
Where Can I Sell Things to Make Extra Cash?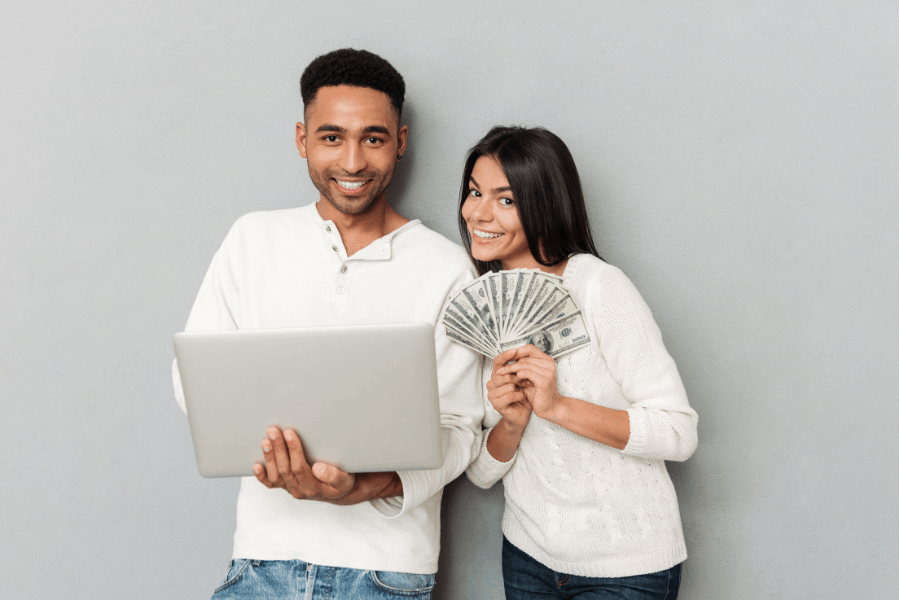 Great question! And the short answer is, there are lots of places you can sell things to make money, both online and offline.
If you're wondering where you can easily sell your stuff to make money, here are some of my top picks
Facebook Marketplace
Local Facebook bargain groups
I also really like apps for selling things. You can post what you have to sell for cash, people can view your listing and if they buy it–boom, you get paid.
If you need some apps you can use to sell things, here are some of the best ones to try:
Just remember if you're selling online through an app or website to read the fine print. You may be charged a fee to list and sell your items.
40+ Things to Sell to Make Extra Money Fast
Many of these things you probably already have at home. But there are a few you may not have thought of. So let's take a look at some creative ways to make money by selling your stuff!
1. Books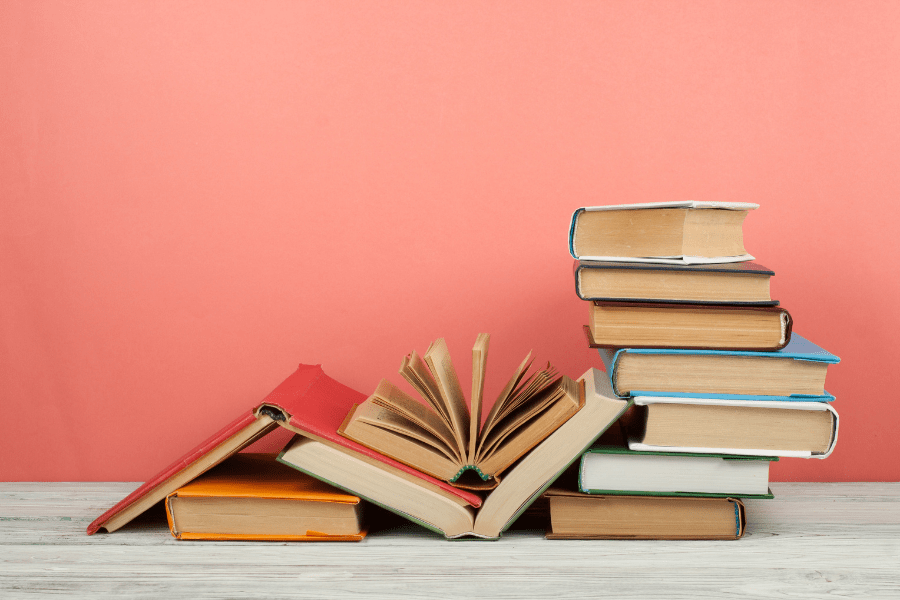 If you've got a stack of books collecting dust, you can sell them to turn them into cash. That goes for textbooks, fiction, non-fiction — whatever you have lying around.
Check out these sites for selling books:
2. Kids' toys
Some of the best things to sell to make money are kids' toys because people are always looking for deals.
You can sell stuff your kids have outgrown or even some of your old toys from childhood if you've still got them stashed away somewhere. Heck, you might even have some geeky collectibles that are worth major bucks.
3. Clothes and shoes
Clothes and shoes are something else you might find easy to sell if you have more than you need.
If you've got some pricier items to unload, you could try selling on thredUP or Poshmark.
4. Gift cards
If you've got a pile of gift cards you aren't using, you could always sell them for cash online.
Try these sites to sell gift cards:
5. Cellphones and chargers
Got some old cell phones or chargers you don't use?
You can sell them on Gazelle for easy money.
6. CDs and DVDs
With everybody streaming their movies and music these days, you may not use your CDs and DVDs as much anymore.
You could sell them locally through Facebook groups or at a yard sale. And a great place to sell them online is through Decluttr or eBay.
7. Video games and gaming systems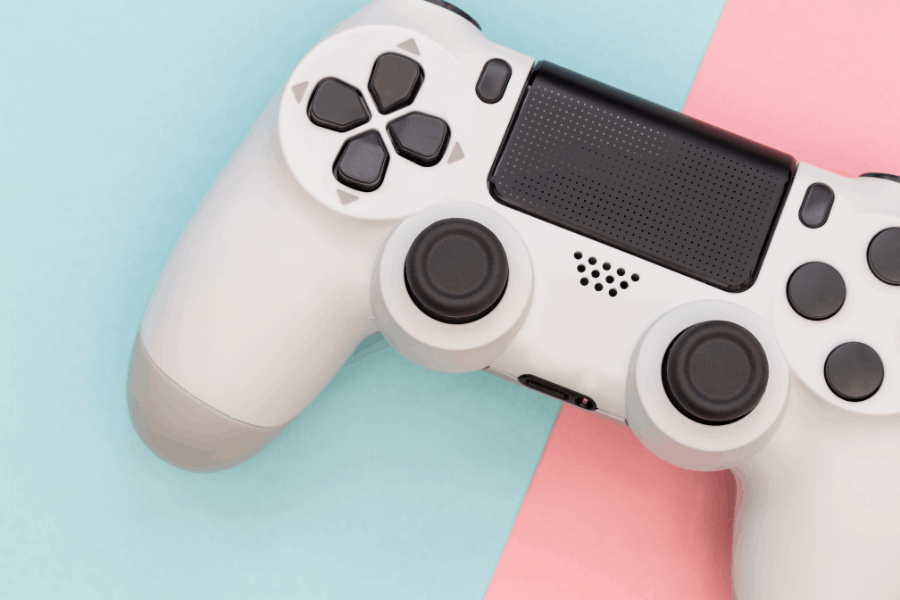 Video games and gaming systems are two popular things to sell to make money. And with so many people stuck at home right now, there's a huge demand for them!
You can list them online on Facebook or eBay. GameStop is another option, though you'll have to go to the store to trade in your items for money.
8. Sports equipment
Got sporting equipment you don't use? You can sell it online at Sideline Swap.
And there's always Play It Again Sports, though again, you'll have to go to the store to sell your equipment.
9. Kitchen gadgets
This might be one of the less obvious things to sell to make money but your kitchen might just be a gold mine.
If you've got some high-end appliances you don't use, like a Kitchen Aid stand mixer or a deluxe pasta maker, you could sell them for serious cash on eBay. Even smaller items like a waffle maker or rice cooker could fetch a few bucks.
10. Purses and accessories
You can make extra money selling off your old purses and accessories, especially if you've got some designer brands in the mix.
Check out REBELLE, Poshmark, thredUP and eBay–those are all great places to sell purses, scarves and other fashionable add-ons.
11. Jewelry
Selling your jewelry can bring in a nice chunk of change if you have some quality pieces.
Worthy.com and CashforGoldUSA.com are two places to try selling online. Pawnshops and jewelry stores also buy jewelry but selling online means you don't have to schlep it around.
12. Tools
Tools can also net some decent money if they're in good condition.
You can sell tools on Facebook Marketplace or eBay.
13. Furniture
Furniture is one of the most popular things you can sell to make money and there are lots of places you can sell it online, including the Letgo app.
AptDeco is another easy way to sell furniture from your laptop or smartphone.
14. Craft supplies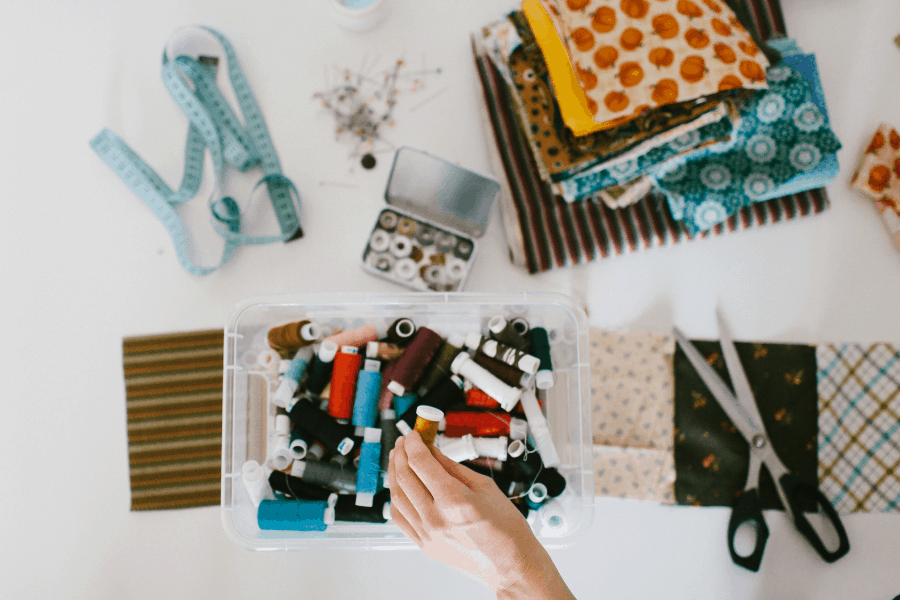 If you've got a closet full of craft supplies your family's not using, you could easily turn them into cash.
You might have a Cricut that's just collecting dust, for example or a pile of yarn and knitting needles that you haven't touched in years. Again, eBay might be your best bet for selling crafty items online.
15. School supplies
Those extra notebooks, pencils, paper, even backpacks are all simple things to sell to make money.
Try Hoot of Loot for selling supplies that teachers or home educators might find useful.
16. Bikes or scooters
Bikes, scooters, skateboards — all of them can be turned into cash.
And the same goes for accessories like bike helmets or knee pads. Try Bikesoup to sell your bike online.
17. Baby items
Having a baby is expensive and there are plenty of parents out there who are looking to save a buck on baby stuff.
If you've got clothes, bottles, baby furniture or even diapers and formula that are unopened, you can list them for sale on eBay or OfferUp. If you want to sell in-person, you can try Once Upon a Child.
18. Holiday items
Holiday decorations might be one of the more unusual things to sell to make money but you'd be surprised what people will buy if they can get it for less than full price.
For example, you might be able to sell Christmas lights, your old Christmas tree, those blow-up lawn decorations, ornaments, wrapping paper, stockings, home decor items.
It's worth digging through your attic or garage to see what you have for the holidays you can list on eBay.
19. Bedding
Sheets, blankets, comforters and quilts are all things you can sell to make money if they're in good shape.
eBay might be your best bet for selling these items online.
20. Exercise equipment
Along with sports equipment, you can also sell exercise equipment locally or online. Some of the things people will pay cash for include:
Yoga mats and balance balls
Treadmills and ellipticals
Weight benches and free weights
Kettlebells
Exercise bikes
The biggest challenge with selling large pieces of exercise equipment online through a site like eBay is shipping it. But you could easily make a few hundred dollars this way.
21. Musical instruments
Did one of your kids take up an instrument only to abandon it? Or did you play once upon a time but not so much anymore?
You can get some of what you spent back by selling your instruments. We have a local music trader store in town where you can sell used instruments. But you can also try these sites for selling online:
22. Recreational vehicles
Recreational vehicles and ATVs could put hundreds, if not thousands, in your pocket when you need money fast.
For example, you could sell four-wheelers, go-karts, motorcycles, dirtbikes, campers — those are all things people will pay big money for.
Facebook Marketplace might be the quickest way to sell these items locally. But there are also sites like ATVTrader.com that let you list recreational vehicles for sale without having to leave home.
23. Watches
Just like jewelry, watches go on the list of things to sell to make money and they can bring in a decent profit!
You can sell them to Worthy.com but if you've got a luxury watch, you might try a premium buyer like Watchbox.
24. Cardboard boxes
I wish I had known you could buy cardboard boxes used before I bought new ones for our last move. If you've got a stack of boxes that you want to trade for cash, here are a few places you can sell them online:
25. Collectibles
If you're sitting on a pile of collectibles you could be rich without even knowing it! Some of the things you might sell include:
Collectible coins
Vintage toys
Sports memorabilia
Antiques
Porcelain dolls
China dishware
Movie posters
Stamps
Toys
eBay and Etsy are two of the best options for selling collectibles online. But you could also check out antique dealers locally if you're in a pinch and need cash quickly.
26. Home decor items
Pictures, knickknacks, mirrors, lamps, shelving — those are all things you can sell to make money on eBay.
And clearing out the clutter in your home means you have less to clean.
27. Board games
Board games are a great way to pass the time when you're stuck at home but if need money, selling off ones you no longer play is a no-brainer.
If you need some ideas for where to sell them online, try BoardGameCo or Noble Knight.
28. Unused coupons
Clipping coupons can help you save money on groceries.
But did you know you could turn your coupons into cash?
Checkout Saver lets you list coupons you've collected for sale. It's free to sign up and you can even get a $5 bonus when you open an account!
29. Outdoor items
Got an old patio set you aren't using anymore? Or a playset your kids have outgrown?
Those are easy things to sell to make money. Plus, you can clean up your yard or garage while you're at it!
30. Unwanted gifts
Have you ever gotten something as a gift and thought to yourself, why in the world did they give me this?
You could just chuck the gift in your closet and forget about it. Or you could sell it instead and pick up some quick cash!
31. Scrap metal/recycling
We recycle at my house to be green but you could see green by selling your recyclables or scrap metal.
Check out sites local to you that buy scrap metal, tin cans, glass and other items that you might ordinarily toss in the recycling bin.
32. Wedding dress/formal dresses
Got a wedding dress or some old formal gowns collecting dust in your closet?
If you aren't holding on to them for sentimental reasons then you could sell them to make money.
This article from Brides.com has some great ideas on where to sell your wedding dress for cash.
33. Party favors/decorations
Reusing party favors or decorations can save you money. This is one frugal hack we use at my house to save.
But if you won't need them again and they're still in good shape, selling them for cash is a no-brainer!
34. Forgotten items in storage
Got a storage unit?
Chances are, there may be some things in there you've completely forgotten you had.
If so, why not sell them to make some extra money?
More Things to Sell to Make Money
So far, I've given you lots of ideas for things to sell to make money around the house.
But if you're interested in making money selling online long-term, here are some of my favorite ways to do it!
35. Sell your services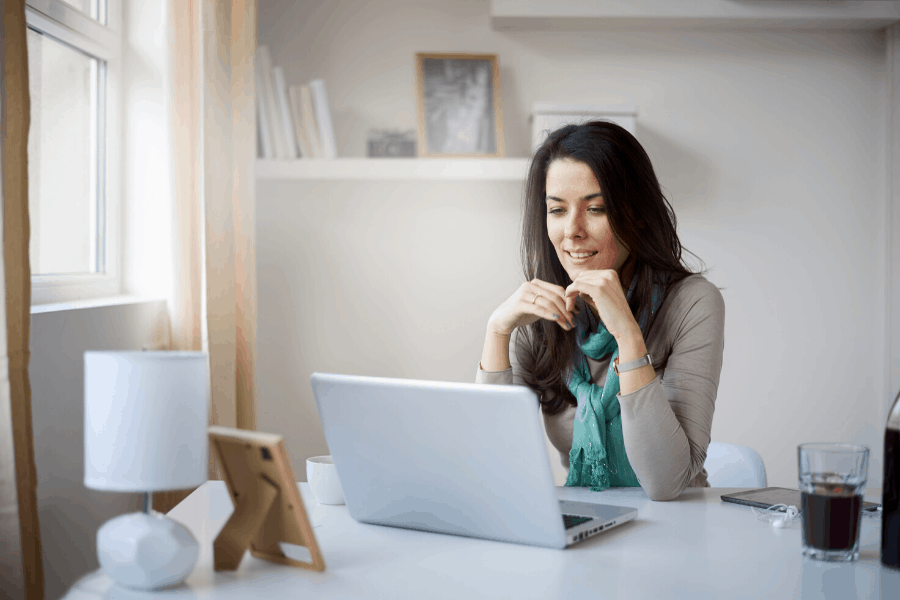 Selling a service can help you make money online without having to get a real job or even leave the house!
When I talk about selling services, I really mean selling your skills.
For example, I use my writing skills to make money as a freelancer. Selling your services and skills is great because it can be an easy and low-cost way to start a side hustle or business!
Here are some ways to make money by selling your services:
For more money-making ideas, check out this list of 20+ freelance services you can offer to make money!
36. Sell your time
Got some spare time on your hands?
It's one of the smartest things to sell to make money, especially since it doesn't always require any special skills.
For example, you could make money using your time by:
You'll need a car or another method of transportation for some of these. But they're all easy ways to trade your time for cash.
37. Sell printables
Printables are a big deal these days and lots of people are making money selling them online.
For example, you could make and sell:
Budgeting printables
Home management binders
Organization printables
Printables for bloggers or entrepreneurs
Recipe printables
Homeschool printables
Printable journals
Planners
I could go on and on!
Bottom line, printables can be one of the best things to sell to make money if you're the creative type.
You'll need a good graphic design program to make your printables. (I use Canva because it's not super expensive and it's user-friendly!)
And of course, you'll need somewhere to sell your printables.
You could sell them through an Etsy shop or a Shopify store. Or you could set up your own website and blog to sell them.
There are plenty of bloggers making a killing from selling printables while also running ads on their sites or making money with affiliate marketing.
If that sounds good to you, check out my ultimate guide to starting a money-making blog.
Or head over to Siteground to get your new blog up and running in minutes!
38. Make and sell crafts
Do you have a crafty side?
If so, you could easily make money selling crafts online or offline.
The key is making crafts that:
Don't require a huge investment of time or money
People actually want to buy
My best tip is to choose a craft that you like to make. Otherwise, you could get burned out on making crafts to sell for money pretty quickly.
39. Sell a course
Online courses are great because you can learn a new skill without leaving the house.
If you've got some skills or knowledge to share you could easily turn it into a money-making course!
Courses are one of the best things to sell to make money because you can essentially earn a passive income.
You create the course and list it for sale online. People buy it and you make money!
It's an easy way to earn money regularly without a lot of maintenance. You may just need to update your course material every once in a while to keep it fresh and relevant.
If you're looking for places to sell courses online, check out Thinkific and Teachable.
Both of these platforms are great for selling courses online and they're easy to use, even as a beginner.
40. Sell your photos for money
Do you like taking photos?
If so, you could easily make extra money selling them online.
Sites like Shutterstock and Foap are great places to sell your photos for quick and easy cash. You could also start a blog and sell your photos through your own website.
41. Flip blogs for cash
Blogging can be an excellent way to make money online.
You can make money with:
Ads
Affiliate marketing
Sponsored posts
Products
Services
But building a money-making blog can take time.
Flipping blogs, on the other hand, can be a faster way to make money while still indulging your passion for blogging.
Blog flipping involves buying existing domains, sprucing them up a bit with some new content or a fresh theme and reselling them at a profit.
You can try a site like Flippa for finding domains to buy and sell.
42. Sell your talents and knowledge
I believe everyone has something they're good at it.
And if you feel the same way you might have some talents or knowledge you're sitting on that you could turn into income.
For example, are you really passionate about yoga?
If so, you could make money teaching kids yoga online.
Well-versed in the English language?
You could make money as a VIPKID teacher.
Or if you're really interested in a particular subject, like history or art, you could make money teaching kids about it through Outschool.
Outschool is an online teaching platform for kids K-12. Anyone can sign up to teach, no professional experience required!
You just need a passion for the subject you're teaching to start making money!
⇒Learn how to become an Outschool teacher!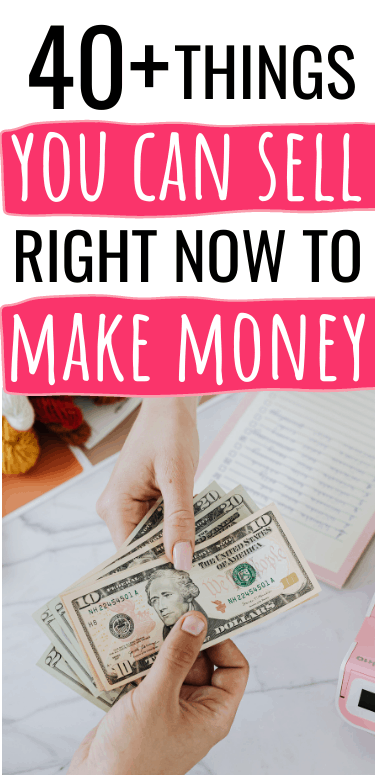 Do you have some great ideas to share for things to sell to make money?
Selling things for cash is easier than you might think! And there are so many creative ways to approach it.
Got something to add to the list of things you can sell for cash fast?
If so, head to the comments and tell me about it. And of course, don't forget to pin and share this post!
40+ Genius Things to Sell to Make Money Now