Last Updated on November 12, 2022 by Rebecca Lake
How to Flip Money (Tried and True Ways)
Curious about how to flip money? Or whether money flipping is even legitimate?
Flipping money often has a bad reputation, as it's been associated with cash app scams in the past. There are, however, ways to flip money fast that are legal and safe.
But wait–isn't flipping money too good to be true?
It can seem that way, especially if you've ever been targeted for a money-flipping scam. (I'm certain nearly every person on the planet has received an email from the Prince of Nigeria at this point.)
But flipping is a legitimate way to make extra money without breaking any laws or having to engage in any shady financial transactions.
And extra money is something a lot of people could use. So today, I'm sharing the best ideas on how to flip money online and off.
Related post: 60 Free Money Hacks That Can Put Cash In Your Hands Now
What Is Money Flipping? How to Flip Money?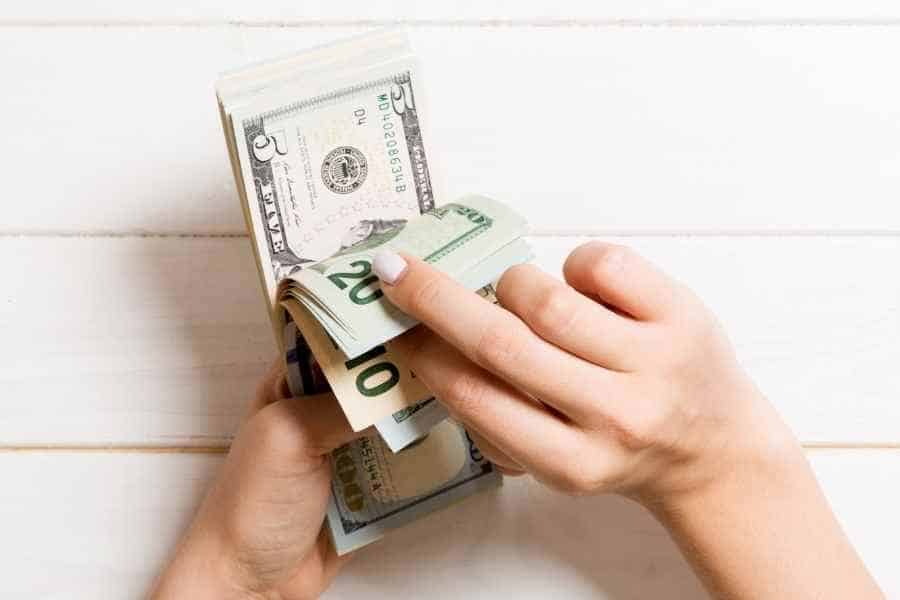 Money flipping means exchanging an asset for a profit, typically over a short period of time.
So you buy something at a low price (or get it for free) and sell it at a high price.
The asset that's used to flip money can be a physical item. But it could also be someone's time or knowledge.
The most common example of flipping in general is house flipping. House flippers buy a home, fix it up or improve to raise its value, then resell it to another buyer to pocket a profit.
And there are options for how to flip money that don't involve buying and selling houses.
In investing, for instance, money flipping is also known as arbitrage. There's also credit card arbitrage, which involves borrowing from your card to invest in the hopes of earning higher interest rates than what you're paying.
Then there's flipping items for cash. This is how flea market flipping works.
A flea market flipper buys items (or in some cases, gets them for free), cleans them up if needed then resells them for money. (I can vouch that this is a legitimate idea for how to flip money, as my best friend and her husband used to flip free stuff they found on Craigslist.)
But money flipping doesn't necessarily have to revolve around buying items and selling them.
It's also possible to learn how to flip money and earn extra income legally using the money-making skills you already have.
Just ask the 1 in 3 Americans that are making extra cash with at least one side hustle.
Related post: 140+ Legit Side Hustle Ideas for Making Money
How to Flip Money Legally Online
If you want to know how to flip money fast (and legally), you've got two options: Flipping money online or offline.
Since I'm partial to finding ways to make money online, here are some of the best ways to get started with money flipping.
1. Flip money with real estate investing
Investing in real estate online can be a lucrative option for how to flip money in your spare time. Online investing platforms make it easy for real estate investors to earn returns without owning property.
So, how to flip money with real estate online?
Rather than purchasing an investment property, you build a real estate portfolio through platforms like Fundrise, PeerStreet, CrowdStreet and RealtyMogul.
Fundrise allows you to open an account for real estate investing with as little as $10. Fundrise vets properties before they're listed on the platform. All you have to do is decide which ones you want to invest in.
PeerStreet makes it possible to make money off real estate loans, without having to play the part of a lender. You'll need a little more money ($1,000 minimum) to start investing with PeerStreet but if you can spare that much, you could easily flip money without having to play landlord.
CrowdStreet offers opportunities to inest in institutional real estate. That means properties like hotels and office buildings. You can invest in individual offerings or invest in real estate funds for easy diversification.
RealtyMogul offers an easy way to invest in real estate investment trusts (REITs) with as little as $1,000. REITs pay dividends, which is great if you're looking for an extra income stream but don't want the hassle of owning property.
Pro tip: When learning how to flip money with online real estate investments, pay close attention to the annual management fees as they can affect your profit margins.
2. Flip your spare change
One of the simplest ideas for how to flip money involves turning your spare change into investments. This is something you can easily do with an app like Acorns.
Acorns is a micro-investing app that links to your bank account.
As you make purchases, Acorns automatically rounds them up to the next dollar. The difference is then invested in a portfolio of low-cost exchange-traded funds.
So, for example, say you spend $22.35 on lunch out with friends. Acorns would round the transaction up to $23, then invest the extra $0.65.
This is a painless way to flip money by saving money. And it's also a great way to get started with investing if the idea of putting cash into the stock market seems intimidating.
3. How to flip money with automatic investing
Automatic investing can help you build wealth without having to play the part of an active stock trader.
When you open an account with M1 Finance, you can invest in the stock market on autopilot. It's as simple as selecting the automatic investment option in your account dashboard.
Each time you make a new deposit into your M1 Finance account, that money is invested automatically.
This is a real way to flip money and potentially earn serious profits if your investments perform well. A $100 investment, for example, could grow to $120, $150 or more over time.
4. Become a flea market flipper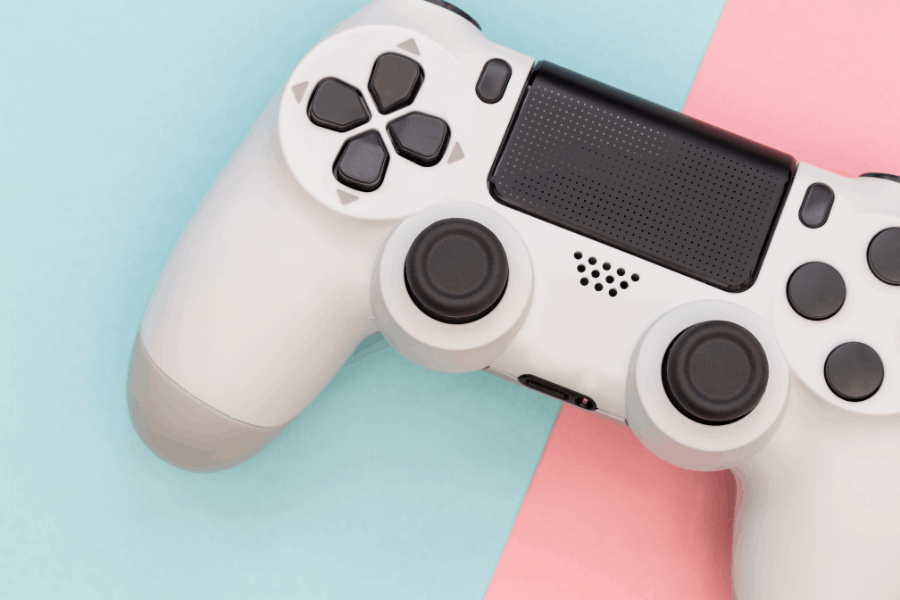 Flea market flipping means finding items that may be unwanted or undervalued and selling them for a profit.
This is a popular option for flipping money fast since in-demand items can sell pretty quickly.
There are lots of things you can sell to make extra money. Some of the best items to flip include:
Books
Kids' toys
DVDs and CDs
Games and gaming systems
Artwork
Home decor items
Power tools
Musical instruments
Appliances
Novelty items
Collectibles
Sporting equipment
The key is knowing where to find the best things to flip for money.
Craigslist, for example, can be a great way to find items people are giving away or selling for low prices that may be in flippable condition.
You can also try thrift stores, yard sales, garage sales, consignment stores and flea markets. Estate sales and auctions could also be good places to scope out for items you can buy with a low investment and flip for high profit.
So where do you sell the items you want to flip?
Some of the options include:
Craigslist
Facebook Marketplace
Facebook bargain groups
Apps like Decluttr and LetGo
eBay
Interested in how to flip money with flea market finds and earn a steady income?
Check out this free introduction to flipping workshop. It's hosted by Melissa, and Rob, two real-life flea market flippers who make a full-time income by turning one man's trash into another man's treasure.
5. How to flip money with domain names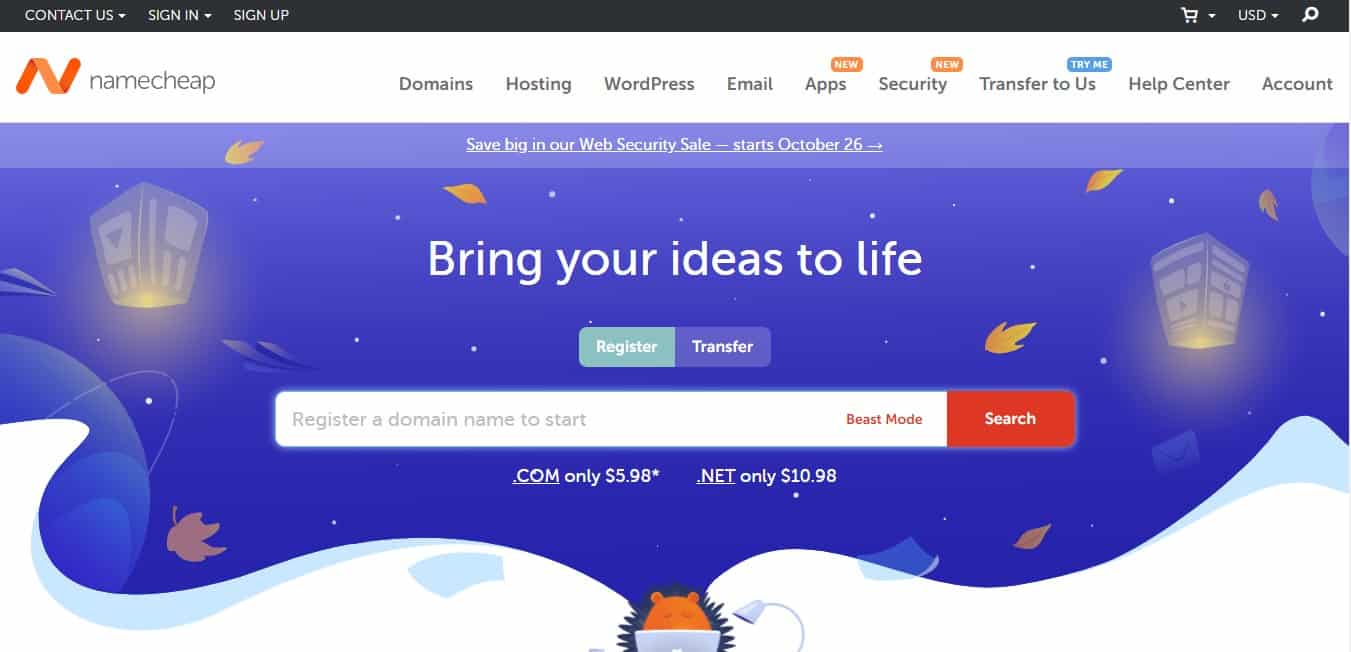 Domain name flipping involves buying website domains at one price and selling them for a higher price.
Flipping domain names can be lucrative if you're able to find domain names at a bargain that have a high resale value.
So where do you look for a good domain name to flip?
You can start with sites like NameCheap or GoDaddy. The best domain names to flip typically end in .com but you can also check out ones that end in .net, .co or .org.
Once you find a domain name or two you want to buy, you can purchase them and register them in your name.
Registering domains in your name publicly makes it easier for potential buyers to contact you if they're interested in buying domains. And you can also flip domain names at domain auctions.
This can be a good idea for how to flip money if you want to earn a mostly passive income online.
6. Try blog or website flipping for money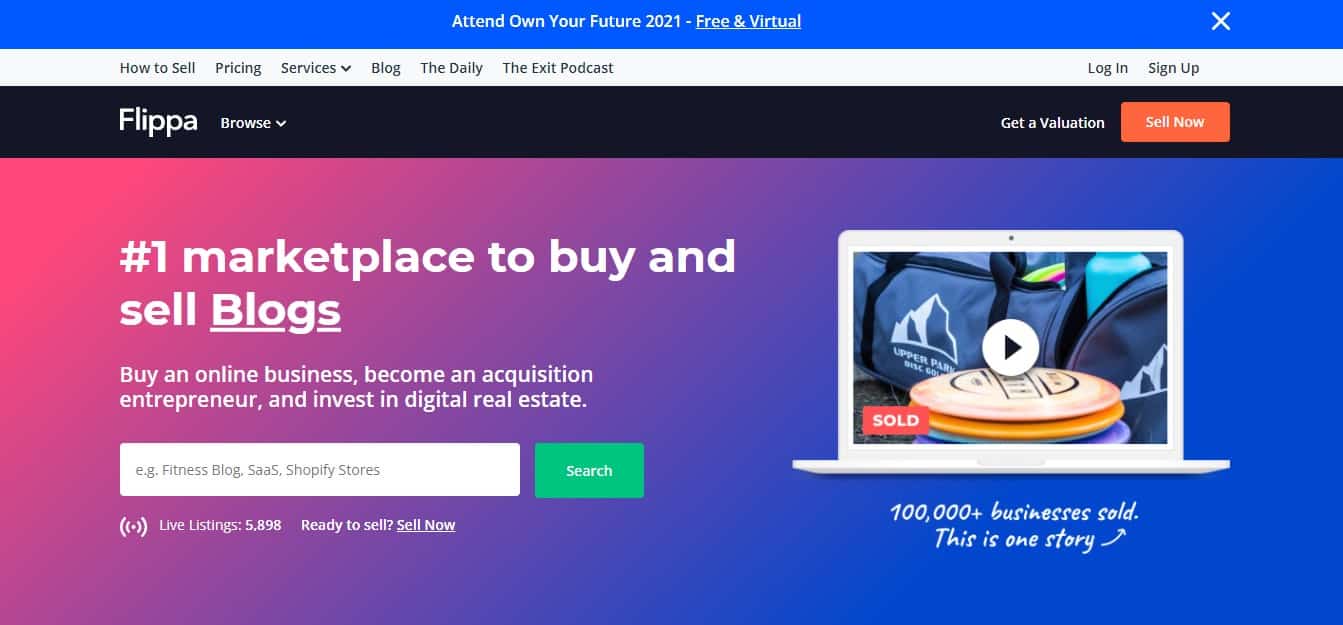 Blog flipping means buying blogs, sprucing them up a little and reselling them for more than what you paid.
Flipping blogs or flipping websites is a little more involved than domain name flipping.
When you find a blog or website you want to flip, you may need to do a little housekeeping to get it ready for sale. For example, that might mean:
Updating the theme
Adding new posts or updating old ones
Updating social media accounts
Deleting bad links or fixing broken ones
But this can be easier than starting a new blog or website from scratch.
If you're interested in flipping blogs or trying to flip websites for cash, you can try a site like Flippa.com to check out existing blogs for sale.
Then when you're ready to sell the blogs or websites you've acquired, you can list them on Flippa and similar online marketplaces that are designed for website flipping.
7. How to flip money with banks
Opening a new bank account or downloading financial apps can be a simple idea for how to flip money.
More than one financial institution will pay you real cash to open a new checking account or savings account. These bank account bonuses are designed to tempt customers to switch banks.
Banks rely on their customers to make money by charging them fees or higher interest rates on loans. Flipping money with your bank is an easy way to make money without a lot of work.
You may be required to deposit a certain amount of money or schedule a recurring direct deposit to qualify for a bonus. So it's important to read the fine print to make sure you'll qualify for a new bank account bonus before signing up.
If you're looking for the best bank account bonuses to flip money, Bankrate maintains an updated list each month.
8. Flip money by doing market research
Market research is designed to help brands gather information about their products and services directly from customers.
So what's the secret for how to flip money by doing market research?
The simplest way to try money flipping this way is to sign up for one or more survey sites that pay you for your opinions.
The best-paying survey sites pay you real money just for answering questions. Some of my favorite sites for getting paid to share your opinions include:
You could also flip your time for money by joining a focus group or research study.
Respondent.io pays $100 an hour on average to its focus group and research study participants. You have to apply to join the platform but this could be a highly lucrative way to earn money in your free time without a lot of work.
9. Flip money by referring people
Referrals to products, services or apps is an easy way to flip money passively.
Here's how to flip money with referrals:
Sign up for programs that offer referral links
You share your referral link with friends and family
They clink the link and perform a required action (i.e. creating an account, making a purchase, downloading an app, etc.)
You get money for referring them
Two of my favorite apps for flipping money by earning referrals are Rakuten and Ibotta.
Rakuten pays you cash back when you shop online and in stores at partner merchants. But you can also score $30 in referral cash each time you share your link with a friend and they spend $30.
Ibotta pays you cash back when you buy groceries or shop partner merchants. On top of a $20 cash bonus you can get for signing up, you can also earn $10 in cash bonuses for each person you refer.
It's truly easy money!
You can take flipping money from referrals one step further with affiliate marketing.
Affiliate marketing means suggesting or recommending products or services to others using an affiliate link.
If someone clicks on your affiliate link and makes a purchase, you can earn a small commission for making the referral.
You can share affiliate links on social media. Or you could start a blog and include affiliate links in each blog post or the newsletters you send to your email list.
If you're interested in starting a blog for cheap, I recommend NameHero. Hosting plans are affordably priced and hosting speeds are super fast.
10. Flip art shares
Flipping art shares or art means buying undervalued artwork and selling it at a higher price. Art flipping does require an investment of time and money but it could pay very well.
Masterworks is the best and only online marketplace for flipping art shares. The company purchases works of art that it believes will grow in value, holds onto them for 3 to 10 years, then sells them.
Anyone who's an accredited investor can start investing in art with Masterworks. You don't need to be an art expert.
You can flip art shares you own through the platform on the secondary market at any time. Investments are high quality and it's possible to invest in multi-million dollar pieces.
Offerings include works by blue-chip artists, such as Banksy and Jean-Michel Basquiat.
11. How to flip money with side hustles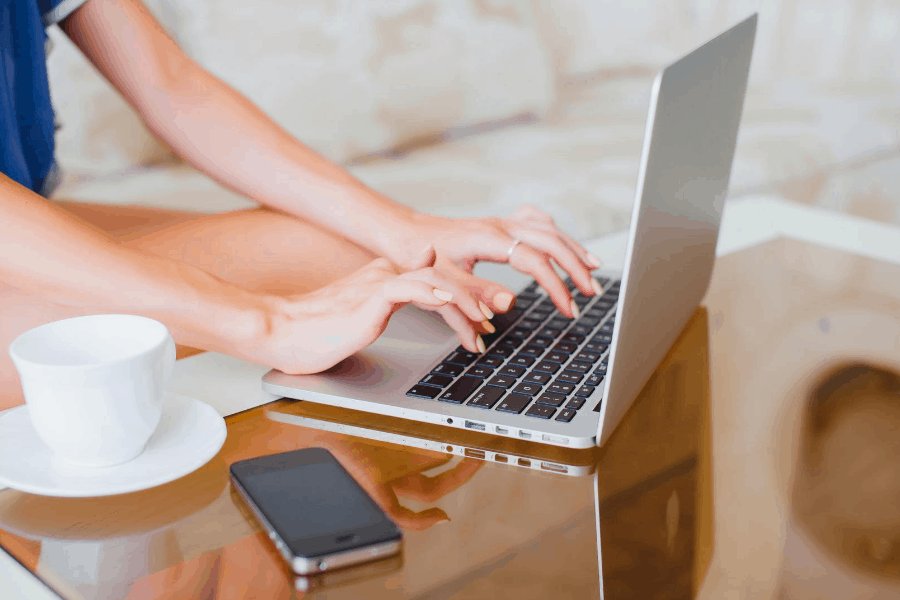 A side hustle is anything you do to earn money on the side.
You can start a side hustle if you work a full-time job or part-time job. And there are plenty of mom side hustles and side hustles for women you can do in your spare time.
The average person makes anywhere from $507 to $746 per month with side hustles. That adds up to between $6,000 and just under $9,000 a year.
So that's a good reason to consider how to flip money with a side gig.
There are plenty of side hustles you can do online, including:
The initial investment for each one can range from $0 to a few hundred dollars. For example, you'll need at least $100 to trade stocks with M1 Finance.
But you could easily turn online side hustles into a full-time income if you're choosing the right ones.
Need some help finding side gigs you can do offline locally?
Steady app users make $5,500 a year on average doing paid work in their spare time. If you haven't downloaded the Steady app yet, get it now and start looking for side hustle opportunities!
12. Flip money with an online business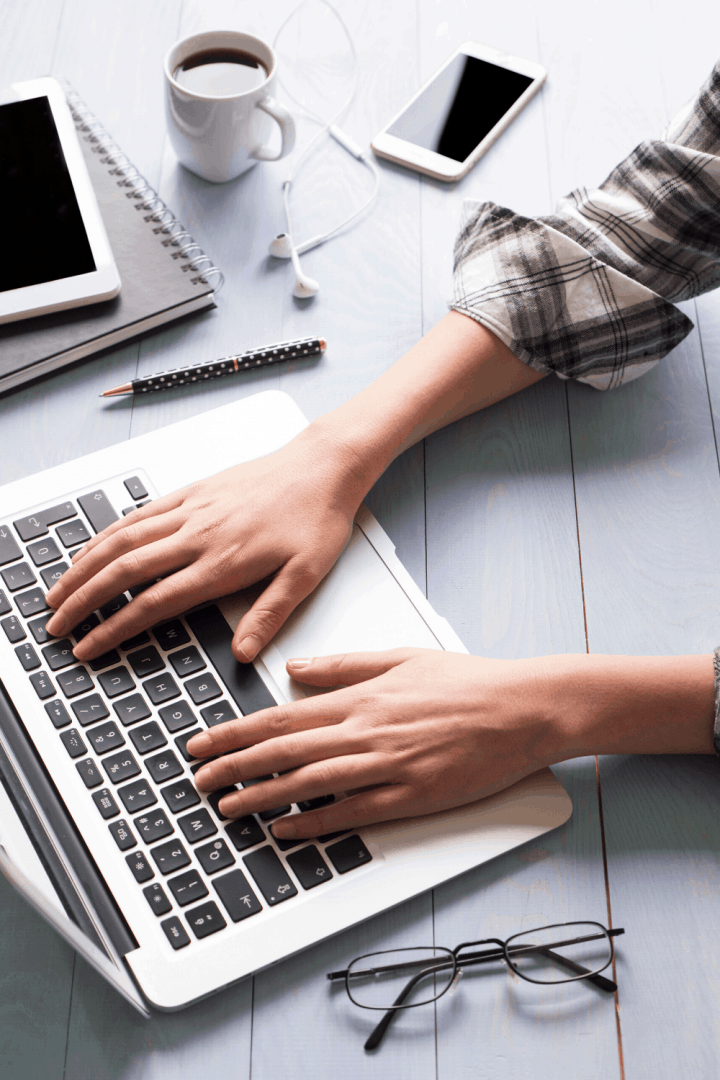 Online businesses can allow you to make money without leaving home. The difference between an online business and a side hustle can depend on what you're doing to make money and how much money you earn.
For example, I started freelance writing as a side hustle.
I was a stay-at-home mom and I wanted to make some extra cash. So I found some websites that would pay me to write.
But then I became a single mom and no longer had my husband's income to depend on. So instead of looking for a job, I decided to scale my side hustle into a business.
I went from making $2,000 a month in side income to more than $20,000 a month. And I was able to do that because I started treating my hustle like a business.
Does that mean there isn't some hard work involved in growing an online business?
Not at all. And it can be really hard sometimes, actually.
But it can be worth it if you're able to flip money from home doing something you love.
Sarah Titus is a great example. She worked her butt off to grow her blog and online store where she sells printables and earns a seven-figure income.
Related post: 60+ Small Businesses You Can Start Online
13. Flip items with retail arbitrage
Retail arbitrage involves finding items for sale at one price locally, then reselling them online.
For example, say you find someone selling items on Craigslist or Facebook Marketplace for $15 each. But you know that same item sells on Amazon for $25.
You could purchase the items from the local buyer, then list them on Amazon for sale for $22.
Your competitive pricing could make your item more attractive than a competitor's. And you can still make a profit if you're selling the items for $7 more than what you paid for them.
Retail arbitrage can also be done online.
If you're already part of the Amazon FBA program, you could scout out deals for items online, buy them and pay to have them shipped to the Amazon warehouse.
You'll need to be extra careful about finding bargains at the best purchase price since you're paying to ship them. But this could easily be one of the best ways to flip money online in your spare time.
14. Flip money by lowering your bills
Lowering your bills and expenses is one of the easiest ways to flip money with a very small initial investment.
When you sign up for a bill negotiation service like Truebill or Trim, you can get your bills lowered with zero hard work.
Truebill manages your subscriptions and other bills to find savings for you. For example, they can negotiate with your cable or phone service provider to get you a better deal. The average Truebill user saves $729 each year.
Trim is a financial manager that manages subscriptions, looks for grey charges and helps you to get the best deal on services and bank fees. The average Trim user saves $620 per year so using both apps could put an extra $1,000 back in your bank account.
15. Flip your knowledge and skills for money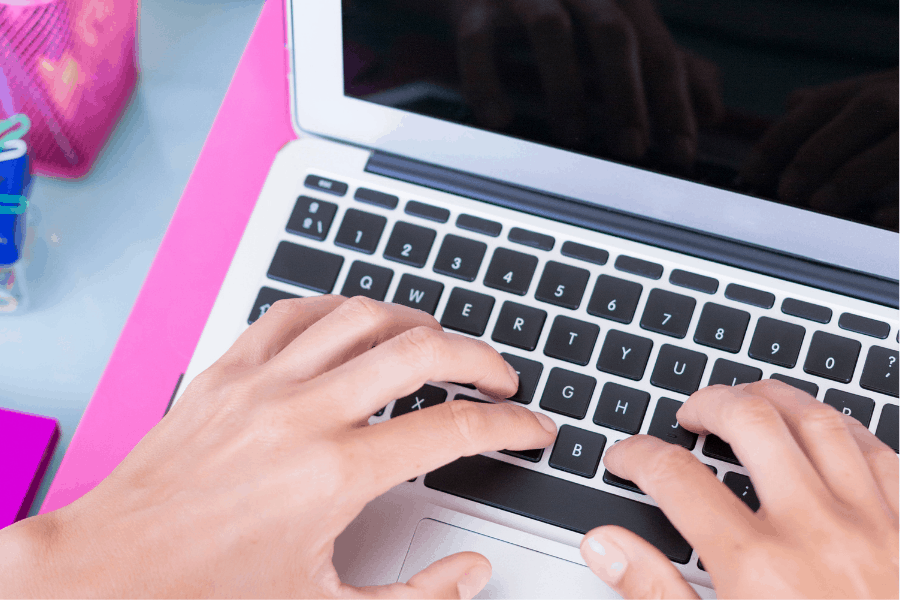 Perhaps the best way to flip money is by putting your skills and knowledge to work.
There are countless ways to turn your skills into money. For example, of the ways you could leverage your knowledge to flip money include:
If you're not sure how to start using your skills to flip money, there are plenty of free and low-cost online trainings that can help.
For example, if you're interested in proofreading then you'll want to sign up for Caitlin Pyle's free Proofread Anywhere workshop. This online webinar covers the basics of how to start proofreading for money.
If you'd rather try starting a virtual assistant business, then Gina Horkey's Jumpstart Your VA Business mini-course is worth a look. This low-priced course offers an inside look at how VAs make money.
You can also sign up for this free online transcription webinar if you'd prefer to get paid for your typing skills.
And last but not least, there's a free online bookkeeping course that covers how to start a bookkeeping business if you're good with numbers.
Easy Ways to Flip Money Offline
16. Fix and flip real estate
House flipping is one of the most common ways to flip money. When you flip houses, you buy a house and resell it for a higher price.
There are some things that happen in-between, however.
Before you can complete your first deal to flip houses for profit, you need to make the home attractive to buyers. So this could mean doing something as simple as painting it and cleaning up the yard. Or it could require a more intensive full-scale renovation.
The entire process can be more time- and money-intensive. Connecting with a local real estate agent can help you find properties that may be suitable for your first flip.
You'll want to look for homes that are in fairly good condition; otherwise, that could mean a larger investment of time and money to get it ready to sell. So don't neglect your due diligence when scouting out properties.
And if you need to get a loan, hard money lenders can help.
These lenders specialize in making short-term loans for people who want to flip houses. Just consider what you might need to pay out of pocket for a down payment on a loan.
17. How to flip money with rental properties
Investing in rental properties can generate a steady stream of income for flipping money.
You find a property to purchase, either with cash or a loan. If needed, you fix the property up, then you find tenants to rent it.
You can flip money with short-term rental properties or long-term rentals. When considering rental property investing, think about:
How you'll pay for it (will you need a loan or pay cash?)
Down payment and credit score requirements if you're getting a loan
What you'll need to charge for rent monthly to cover your mortgage and other costs
Average rental rates in your area
Whether you're going to manage the property yourself or hire a property management company
A real estate agent could help you do some rental comparisons for homes locally.
If you'd rather stick with online rental property investing, you can do that with RealtyMogul or Fundrise.
18. Flip land for money
Flipping vacant land can be one of the easiest and most profitable ways to flip money in your spare time.
Land flipping is similar to flipping houses or rental properties. It simply means finding a piece of land, buying it, then selling it to someone else.
Flipping land can be more attractive than flipping houses because you're not having to renovate a house to get it ready for sale.
In fact, there's very little you need to do other than finding a suitable piece of property to flip. (Again, that's something a real estate agent can help with.)
Land flipping could easily put $10,000, $20,000 or more in profits in your bank account. And land can be a safe investment since it usually appreciates in value over time.
If you're interested in how to flip money with land investments, there's a free online workshop you can sign up for to learn the basics.
Related post: How to Make $10,000 in a Week
19. Flip vehicles for cash
Car flipping or vehicle flipping works the same as any other type of flipping. You buy vehicles for one price, then sell them for another.
You may need to fix the car up or make repairs to it. But you could make a decent amount of money flipping cars.
There's just one important thing to know about how to flip money with cars. In most states, you can only flip so many cars per year before you're required to obtain a dealer's license.
For example, where we live you need a dealer's license to flip five or more vehicles in a calendar year. But in New York, you can sell up to five vehicles a year without having to register for a dealer's license.
So before you start flipping vehicles, be sure to check the laws in your state to avoid any legal trouble. Your Department of Motor Vehicles should be able to tell you what the rules are regarding car flipping.
20. Flip a spare room
Renting out a spare room could be an easy way to flip money in your bank account. With Airbnb, for example, you can list rooms or your entire home for rent.
Becoming an Airbnb host could be a good way to create passive income. And some Airbnb hosts are earning a full-time income renting out rooms or homes as a side business.
If you're interested in how to flip money renting out a room (or your entire home) on Airbnb or VRBO, first check your local ordinances.
Some cities have strict rules about renting out rooms or homes on sites like Airbnb. You'd also want to get to know some of the tricks of the trade.
Airbnb has a great guide on how to flip money renting out your space.
21. Flip storage space for money
If you don't have a spare room to rent out you could still make extra money by flipping storage space.
You could use existing storage space in your home, such as a garage or shed. Or you could purchase a shed to use as a rental storage space.
And if you have access to something like a warehouse, you could also rent it out to people who need a place to store their stuff.
To get started flipping storage space for money, create an account on Neighbor.com.
It's free to list your storage space. Once your listing is up, you can start connecting with people who need to rent storage for the short- or long-term.
22. How to flip money selling books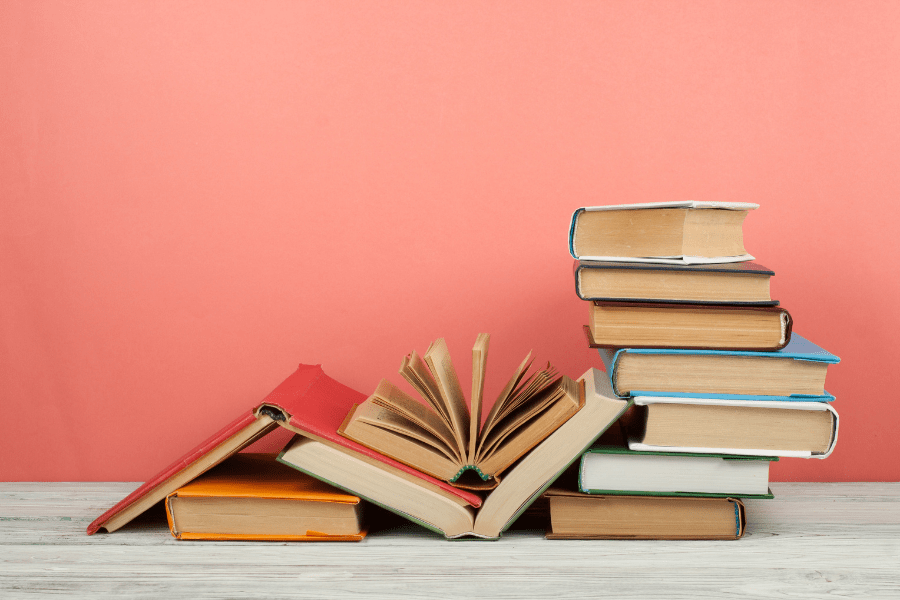 Book flipping can help make money on the side while clearing out the clutter in your home.
If you're interested in how to flip money with books, you can start by looking around your house to see what books you have to sell.
And you can cast the net wider and try garage sales, yard sales, thrift stores or consignment shops to find used books you could sell, for a little money or a lot of money.
You can turn around and sell the books you find on Facebook Marketplace, Craigslist or in Facebook bargain groups.
If you have textbooks to sell, you can flip them offline or online with a site like BooksRun. SecondSale is another option for flipping money online by selling books.
23. Flip clothes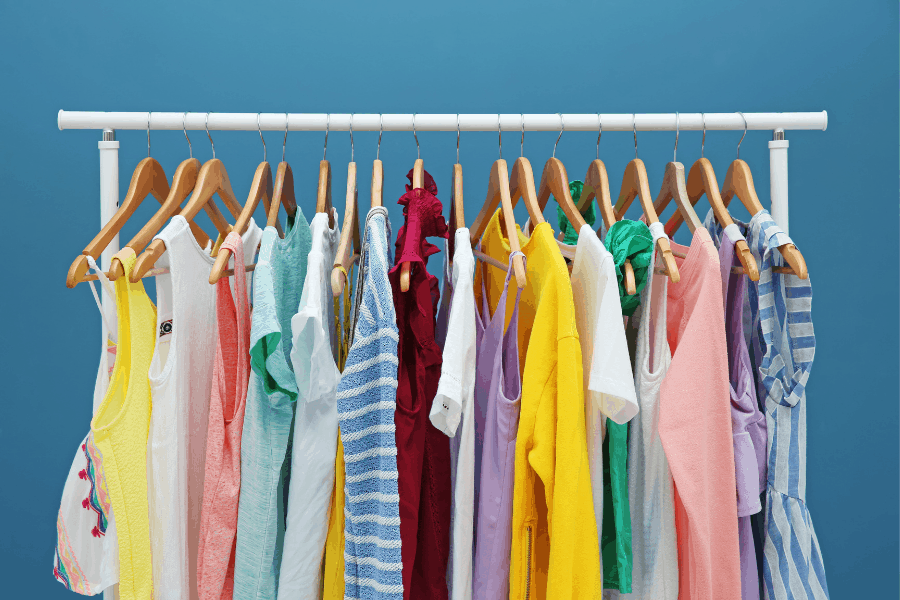 Purchasing clothes in good condition then selling them can be a simple way for how to flip money.
There are a few rules to know about flipping clothes for cash:
Popular brands are usually going to sell for higher prices (think Nike, Adidas, Louis Vuitton, Gucci, etc.)
Finding popular items to resell can take time but you have to be quick to cash in on trends
It pays to get to know the best places to resell clothes for money in your area
Your first choice for flipping clothes offline might be consignment shops. These stores buy gently used clothing in good condition and sell it.
But not all consignment shops are alike in terms of what items they buy and how much they'll pay you for them. So be sure you get to know the store's policy before trying to flip clothes for money.
And remember, you're not limited to flipping clothes offline. There are plenty of places you can resell clothing online, including Poshmark and Mercari.
You can also use an app like SellHound.
SellHound is a reselling app that helps to optimize your listings so you have the best odds of making a sale. The SellHound app uses AI and human intelligence to help your items sell twice as fast.
24. Flip furniture for cash
Flipping furniture is a popular option for making money fast offline.
You'd be surprised at how often people throw away perfectly good furniture or donate it to a thrift store simply because they've purchased something new. That "trash" could be your treasure–and your ticket to how to flip money fast.
Some of the best places to find furniture to flip include Habitat for Humanity ReStore, Goodwill and the Salvation Army. You can find good deals on furniture that's still in good condition.
You can also make the usual rounds of thrift stores, consignment shops, garage sales, yard sales and estate sales.
And don't forget Craigslist or apps like Nextdoor. You can scan listings for curb alerts to pick furniture that people might be giving away for free.
Once you have some pieces of furniture to flip, show them a little TLC.
Clean them up, obviously and get rid of upholstery stains. Consider sanding, repainting or staining if needed. And switching out old hardware for new is a simple way to give furniture a facelift.
From there, you can flip your furniture on the same places you found it: Craigslist, Facebook Marketplace, consignment shops, etc.
25. Flip shoes
Flipping shoes can be as profitable as flipping clothes for cash if you're choosing popular brands or popular items to resell.
People may buy a pair of shoes they love, only to find that they don't fit right or match anything else they own. So they donate them to thrift stores or consignment shops.
You could turn those shoes into cash flow by selling them.
But where do you find the best places to find popular brands for shoes? And how do you price them to sell for maximum profit?
Those are questions you can get answered when you sign up for this free shoe flipping workshop from Flea Market Flipper.
Bonus tip: Flip money with Cash App
While Cash App scams do exist, there are plenty of ways to legitimately flip money with the app.
Cash App flips include flipping $5 into $10 when you sign-up, flipping money with referral bonuses and using the app the receive payments for items you flip.
Plus, you can even get free money with Cash App giveaways!
Learn more about Cash App flips or sign up using code VZXRXZN to get $5 free!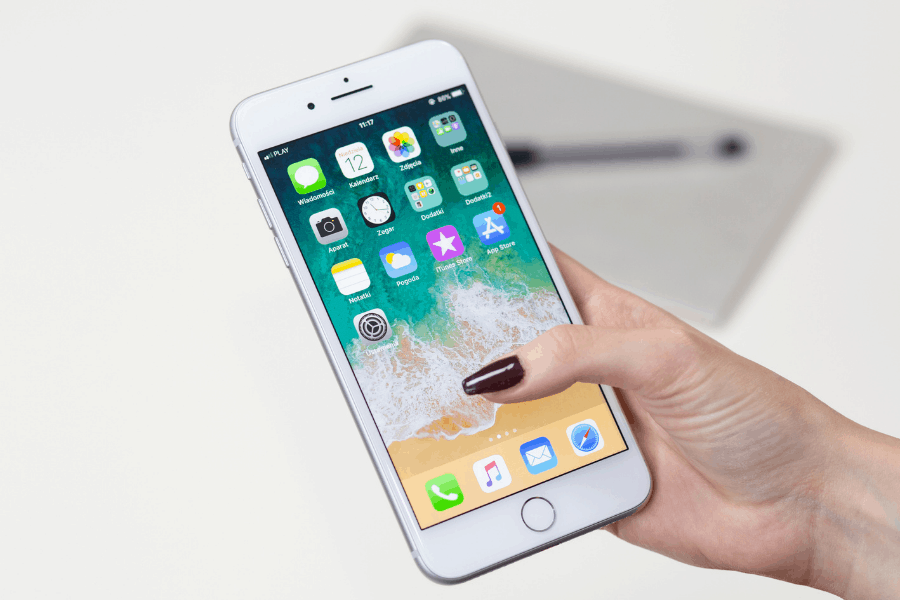 Get $5 Free Cash With CashApp
#1 rated in the App Store!
CashApp makes it easy to send money, get paid, save, and invest all in one convenient mobile app. Sign up and start doing more with your money!

Use code VZXRXZN to sign up for Cash App and earn your $5 bonus.
Money Flipping Scams to Avoid
Flip money scams do exist and it's important to know how to watch out for them so you don't fall victim to one. As you research different ideas on how to flip money, here are some of the most common money flipping traps to watch out for.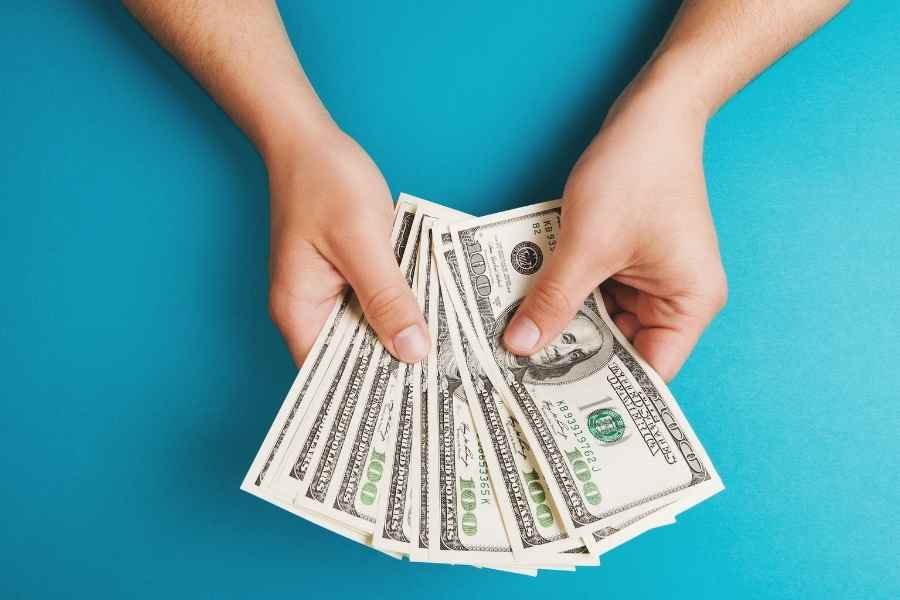 Pyramid or Ponzi schemes
Pyramid schemes or Ponzi schemes are a form of financial fraud that works by continually recruiting new investors into the scheme.
You start off at the bottom of the pyramid and pay a fee to enter it. You're then charged with recruiting new investors to the scheme. As new investors enter, those on the bottom of the pyramid move up. In theory, those older investors make money off the fees new investors pay.
The reality is that the only people who ever make money in a pyramid or Ponzi scheme are the ones at the top.
Bernie Madoff, for example, scammed investors out of nearly $20 billion in an elaborate Ponzi scheme that went on for nearly two decades. Meanwhile, he left many of his money flipping scam victims with nothing.
Cash App money flip scams
Cash App scams are a common feature on social media platforms. These scams can involve one of two things:
People asking for money, promising that they'll be able to flip it and double your cash.
Phishing emails that attempt to get you to share your login information so scammers can hack your Cash App account.
Cash App does hold sweepstakes and giveaways where you can win free cash, stocks or even bitcoin. But these are legitimate offers from Cash App.
If a complete stranger reaches out to you through the app promising to double your money or deliver free money to you, that's a big red flag that a cash flipping scheme might be afoot.
And be wary of any emails promising to help you flip money on the app that don't come from @square.com, @squareup.com or @cash.app.
Wire transfer scams/check deposit scams
A common money flipping scam involves the use of fraudulent wire transfers or fraudulent check deposits.
For example, you may be told that you've won a prize in a contest, sweepstakes or giveaway. You're told that in order to claim your prize, you'll need to wire money to cover processing fees.
You may be asked to send the wire directly or the scammer may take it a step further and send you a check. You'd then have to deposit the check and send back some of the money as a wire transfer.
The problem is that no contest exists; it's all a money-flipping scam.
And what's worse is that once you send a wire transfer, it's exceptionally difficult to get it back. Once your money is gone, it's gone.
Read more about wire transfer and check deposit scams (and how to avoid them).
Money flipping scams involving gift cards or prepaid debit cards
A popular scam for flipping money involves transactions in which a scammer asks you to pay for something using gift cards or prepaid debit cards.
For example, several years ago my father was looking for a used car to buy online. He found one several states away that sounded good so he made an offer.
The owner of the vehicle asked him to load the funds for the purchase onto a prepaid debit card, then provide the card number and pin.
Luckily, this raised a red flag with my dad. He called me and asked if I'd ever heard of such a thing, to which I immediately replied that it sounded like a scam.
If you're ever asked to pay someone using gift cards or prepaid debit cards, think twice. Suggest an alternative, more secure form of payment and if they balk, that's a sign that they're most likely a scammer.
Social media scams
Social media platforms like Instagram, Twitter and TikTok can be a breeding ground for money flipping scams.
You might come across what looks like a legit ad for a business, thinking they're selling a genuine product or service. Only it turns out to be a scam.
In other cases, social media platforms make it easy for scammers to reach out to you directly to offer you a special investment opportunity or tell you that you've won money.
Trusting strangers on the internet is a big no-no for lots of reasons. So if you're approached by someone who's promising you money for nothing or is asking for personal information, blocking and reporting could protect you from a money flipping scam.
Money Flipping FAQs
Is money flipping legal?
Flipping money in itself is not illegal and there are plenty of legitimate ideas out there for how to flip money.
Now, are money flipping scams legal?
Nope. Scams that involve fake money flipping offers are a form of financial fraud.
So you do not want to get tangled up in a flipping money scam, as it can be costly on several levels. Knowing how to spot financial scams can help you avoid losing money to a get rich quick scheme.
Are money flips a real thing?
Money flips are a real and legitimate way to make extra cash if you're finding ways to do it legally.
Again, that doesn't mean that there aren't plenty of fake money flippers out there. For example, there are plenty of Cash App scams and lottery scams that make people believe they've won real money.
There are people who will say that money flipping is not real or legitimate. But it all depends on how you look at it.
I personally flip money every day by trading my time and writing skills for payments from freelance clients.
I'm running a business but I'm also flipping money because I'm exchanging an asset (my time + skills) for profits.
How can I turn $100 into $1,000 fast?
The quickest way to turn $100 into $1,000 fast is to buy winning lottery tickets. This assumes, of course, that lottery luck is on your side.
So what are some legitimate ways to turn $100 into $1,000?
Investing it in yourself is a good place to start.
For example, you could use that $100 to start a blog that makes a passive income. Or you could invest $100 into a course that teaches you how to get paid to proofread from home.
Or you might use that $100 to buy a decent webcam that you can use to teach classes online.
Can you start making money right away?
Not necessarily. But your $100 investment could eventually turn into $1,000 (or much more) in profits.
Final thoughts on how to flip money fast
Here's the most important thing to remember about flipping money: If something seems too good to be true, it probably is.
The ideas I've given you for how to flip money here are 100% legitimate. And quite a few of them I've used myself to flip money.
If you're interested in trying any of these money flipping techniques yourself, it's always a good idea to do your research first. This can help you find the best option for flipping money legally.
And remember that creating a steady income from flipping money can take time and a little bit of patience. But creating multiple streams of income can pay off if it means living a richer life.
Before you go, be sure to check out my favorite tools for making and saving money.
Need more ideas for ways to make extra money? Read these posts next: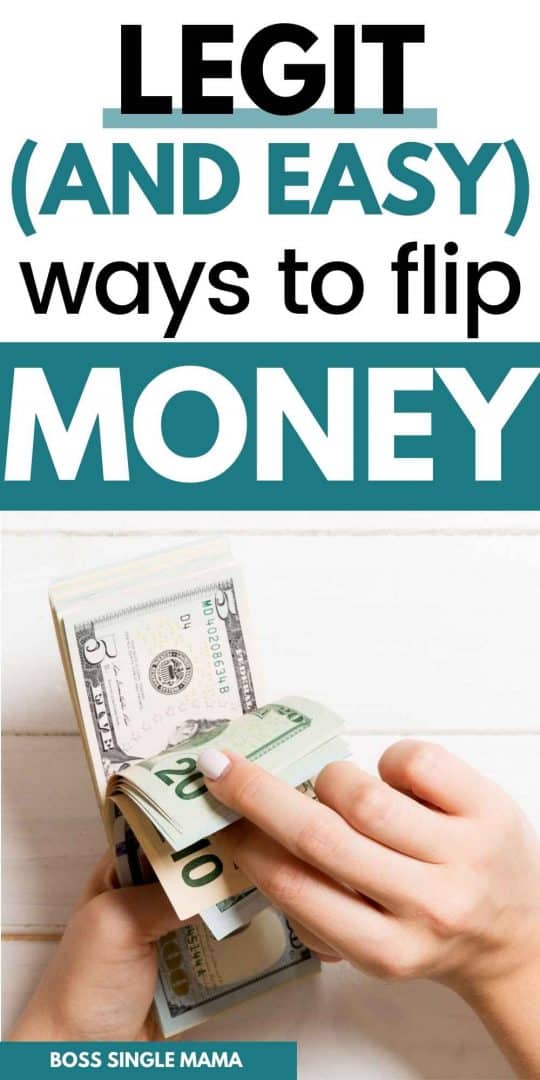 How to Flip Money (Creative Ways)