Last Updated on April 20, 2021 by Rebecca Lake
A proofreading side hustle can be a great way to earn a full-time income from home. Learn how to become a proofreader and what's required to get started. 



And for a quick an easy way to make money fast, get paid to take surveys with Survey Junkie!
If you're interested in ways to earn extra income on the side, you might be interested in how to become a proofreader online.
Online proofreading jobs are in-demand as more companies outsource their editing and proofreading needs. With the right proofreading jobs, it's possible to earn a consistent part-time or full-time income from home.
Becoming an online proofreader is a great flexible side hustle option for stay at home moms, college students or even retirees. The startup costs are low and it's possible to leverage the money-making skills you already have to be successful.
But if you're unfamiliar with how online proofreading works, you might have questions like:
Do you need qualifications to be a proofreader?
How much money does a proofreader make?
How do I become a proofreader with no experience?
This article includes the answers to those questions and more about how to become a proofreader and make money online.
Related post: 25 Best Stay at Home Mom Jobs for 2020
What Is Proofreading and What Do Proofreaders Do?
Proofreading means reviewing written documents for grammar errors, typos, misspelled words and other mistakes then cleaning up any errors you find.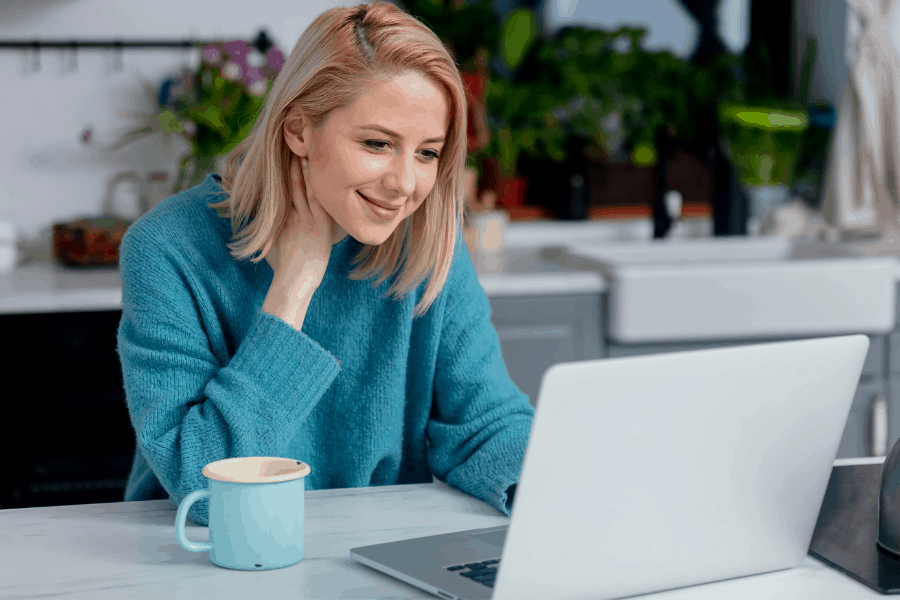 The kinds of content proofreaders can work on include:
Blog posts
Articles
White papers
Textbooks
Novels
Legal documents
Court reports
Resumes
Research papers
Children's books
Newspaper articles
Podcast notes
Email marketing content
Social media content
In short, there are plenty of opportunities to get paid to proofread.
In case you're still confused about what a proofreader does, it's important to know that it isn't the same as editing.
Editors review written content for cohesiveness and clarity. Proofreaders, on the other hand, review written content to ensure that it's polished and free of errors.
As a freelance writer, I work with editors all the time and their focus is on making whatever's written cohesive and clear for the reader.
Proofreaders, on the other hand, are all about making sure whatever they're reviewing is polished and error-free.
Related post: Get Paid to Type: 20 Best Online Transcription Jobs for Beginners
What are the benefits of becoming a freelance proofreader?
Proofreading can be an attractive side hustle for moms or anyone else who wants to make money online.
Some of the key benefits of doing freelance proofreading jobs at home include:
Flexibility, which is important if you're also raising kids
Excellent earning potential
Low startup costs compared to some online side hustles or at home business options
Make money doing something you enjoy
The money you earn from proofreading online can help you create financial security for your family.
That last reason is why I started a side hustle as a stay at home mom.
I wanted to make money to help out with the family budget so we could save a little and pay down debt that was crushing us.
If you have similar money goals, then becoming an online proofreader could provide the financial cushion you're looking for.
How much money does a proofreader make?
If you'd like to learn how to become a proofreader or start any other type of online side hustle, you probably want to know what kind of money you can make.
And you'll be glad to hear that it's possible to make a full-time income freelance proofreading from home.
Here are some numbers to illustrate how much money you could make proofreading on average according to some of the top salary aggregator sites:
Some proofreaders make considerably more, earning a six figure income or close to it while others earn an income that's below the average. But the point is, you can make real money with proofreading jobs from home.
The money you make can depend on the quality of proofreading gigs you're taking on and your experience level. But it's definitely more than you could make working for minimum wage at a regular job.
Related post: 32 Legit Ways to Make an Extra $1,000 a Month From Home
How to Become a Proofreader Step by Step
If you're ready to start a proofreading side hustle, it helps to have a strategy. So these tips can help you build a solid foundation for making money with freelance proofreading jobs.
Step 1: Understand what a proofreader does
I covered this earlier but it's worth mentioning again that it's important to know what a proofreader actually does.
Why?
Because knowing what proofreaders do can help you:
Assess what skills you already have that you could use to make money as a proofreader
What skills you may need to develop before you can get paid to proofread
Which type of online proofreading jobs are going to be the best fit
Here's the tl;dr version: Proofreaders get paid to correct errors.
Step 2: Figure out your freelance proofreading niche
Proofreaders aren't all the same, in terms of what they do or the kinds of clients they work with. So it's important to figure out what you want your niche to be before you start looking for proofreading jobs you can do at home.
There are three main proofreading niches you might choose from:
General proofreading jobs
General proofreaders get paid to correct errors in just about any type of document. That can include:
Website copy
Blog posts
Academic papers
Magazine articles
Newspaper articles
E-books
Being a general proofreader means you get to work with lots of different clients across different industries. So you might choose this route if you like variety.
Legal proofreading jobs
Legal proofreaders specialize in proofreading legal documents. So that means things like:
Depositions
Court transcripts
Legal briefs
Contracts
Some top-earning legal proofreaders average $70,000+ per year in income. So if you're interested in niching down, you might be interested in how to become a proofreader for legal clients.
Publishing proofreaders
Publishing proofreaders work with book, newspaper and magazine publishing houses to correct errors in books, magazines, periodicals and other reading materials.
Becoming a publishing proofreader might be up your alley if you'd love to get paid to read.
Step 3: Assess your proofreading skills
The most important rule of thumb for how to become a proofreader is that you have to be able to proofread.
Other skills are helpful too, like typing and good communication skills. But if you want to be successful with freelance proofreading jobs then you need to have a great eye for detail.
Taking some free online proofreading self-assessments can help.
These online tests can give you an idea of how skilled you are and where you might need to improve to boost your proofreading earnings.
Try these sites for free proofreading skills tests:
If you find that your skills are lacking, taking a general proofreading or legal proofreading course could help.
Why take an online proofreading course?
Simple. If you want to make money proofreading, then taking a course is the fastest way to learn how to do it.
Taking a course that teaches you how to get paid to proofread means you get the benefit of your course creator's knowledge.
If your teacher is reputable and has established themselves as a proofreading authority, it's very likely that they've made all the mistakes and learned the ins and outs of how to be successful. And they can pass that on to you so you can avoid the mistakes and take the shortcuts to success.
A proofreading course is an investment of money and time but it can be well worth it if it helps you to launch your proofreading career faster.
And if you're taking the course seriously and applying what you've learned, you could easily earn back the money you spend on it in no time.
What's the best online proofreading course for beginners?
If you look around, it's easy to find proofreading courses online.
But there's only one I recommend and that's the one offered by Caitlin Pyle.
Caitlin Pyle is a bona fide proofreading expert who's taught thousands of people how to make a legit income online by freelance proofreading at home.
Her general proofreading course walks you through everything you need to start a freelance proofreading side hustle.
In a nutshell, the course covers:
What proofreading is (and what it isn't)
What it means to be a general proofreader
The most important skills needed to become a paid proofreader
How to establish your freelance proofreading business or side hustle and start making money
And best of all, she offers a free sneak peek at the course covers when you sign up for her online webinar. So you can check it out and deciding if proofreading is right for you, without an upfront financial commitment.
If you're interested in learning what it takes to launch an online proofreading business in 30 days or less, reserve your spot in the workshop now!
Step 4: Figure out what equipment you need to make money proofreading
If you want to make money with proofreading jobs there are certain things you'll need to do your work, including:
Aside from that there are other things you may need to work from home as a proofreader, including:
PayPal account for invoicing and receiving payments
Trello if you need a simple tool for staying organized
Invoicing and tax prep software (I love FreshBooks and QuickBooks)
It can also help to familiarize yourself with some of the basic style guides you may be working with as a proofreader.
Here are some style goods and reference books you might consider picking up:
All of these tools can help improve your odds of success as you work out how to become a proofreader.
Step 5: Decide how you want to make money proofreading
There are two ways to make money as a proofreader online:
Applying for freelance proofreading jobs
Starting an online proofreading business
Whether it makes sense to choose one over the other depends on what your goals are for working from home.
If you're looking for an online job that offers consistent pay and a regular schedule, then you may want to research companies that hire proofreaders as employees.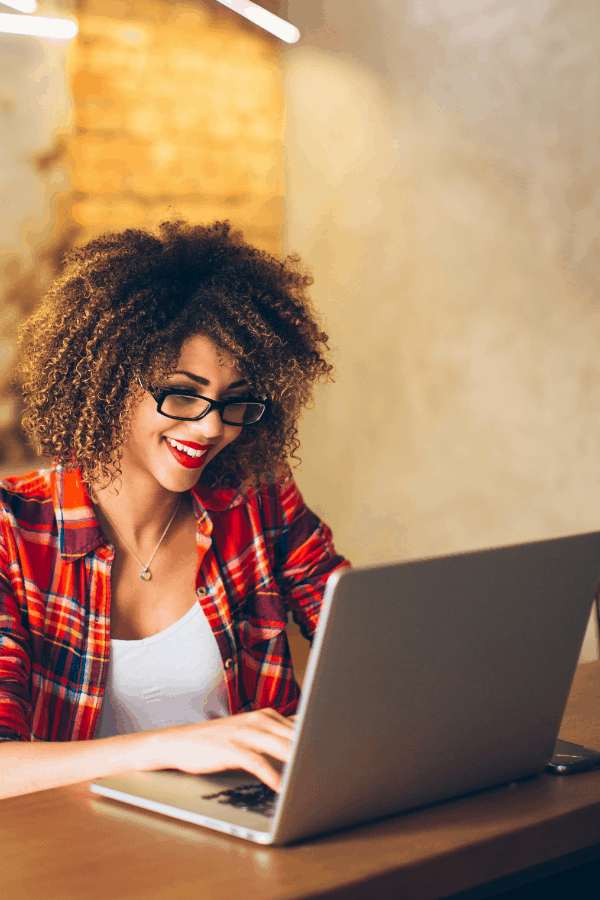 On the other hand, if you'd like to have more control of your schedule or the types of proofreading work you take on, then you may be better off working as an independent contractor or self-employed individual.
This means you'll have to handle things like finding clients, invoices and doing taxes yourself. But being your own boss can offer more flexibility which may be why you're interested in how to become a proofreader in the first place.
If you plan to work for yourself, consider how you plan to set your rates.
For example, you could charge:
By the hour
By the page
By the project
A flat monthly fee
I typically charge by the project, as that's more cost-effective for me. But you can experiment with different rates to see what works best.
And here's the most important rule to know about how to become a proofreader: Don't sell yourself short.
Even as a beginner, you can still command a fair rate. And as your skills improve, you can raise your rates accordingly.
Step 6: Look for proofreading jobs online
If you're interested in starting a proofreading side hustle to work from yourself, finding work isn't that differ from looking for full-time proofreading jobs.
For instance, you may look for proofreading jobs through:
Online job boards
Online classifieds
Newspaper classifieds
LinkedIn jobs
Referrals from friends and family
Proofreading or editing professionals in your network
You can also cold pitch prospective clients to offer your freelance proofreading services. This involves emailing (or calling) a business then delivering a short pitch that outlines who you are, what you do as a proofreader and how you can help them.
Where to Find Freelance Proofreading Jobs From Home
Once you've got your skills down and you're ready to make money proofreading, the next step is finding online proofreading jobs.
The challenge is making sure the proofreading jobs you're finding online are legit.
So to help you out, I've put together a list of resources for finding legit online proofreading jobs from home.
FlexJobs
If you don't know, FlexJobs is a job listing marketplace that's specifically for remote and flexible jobs.
I've used FlexJobs to find high-paying freelance writing gigs in the past but you can also find plenty of opportunities to get paid to proofread here.
FlexJobs does require a subscription to use but it can be well worth it if you're able to secure higher-paying proofreading jobs compared to the kind you might find on a site like Upwork. (Which I don't recommend using, by the way.)
Virtual Vocations
Virtual Vocations is another job listing marketplace that caters to virtual and remote jobs, including proofreading.
A quick search turned up a ton of proofreading jobs here but there are also remote gigs for freelance writing, editing and graphic design if you're interested in any of those.
To see more of what Virtual Vocations has to offer for freelance proofreading jobs, head here to register for an account!
JournalismJobs.com
JournalismJobs.com is one of the websites I used to build my freelance writing business.
I found so many great writing gigs here with top-quality clients, some of whom I still work with today.
Aside from writing jobs, you can also find proofreading and editing jobs. So it's worth a look if you're trying to land your first gigs.
LinkedIn
I love LinkedIn. It's an excellent place to network and scout out potential clients if you're building a proofreading business.
LinkedIn also features job listings where you can search up freelance proofreading gigs.
ProofreadingServices.com
If you're looking for a website that's just for proofreaders, take a look at ProofreadingServices.com.
You can apply to be a proofreader for full- or part-time remote work positions. The pay is competitive and they accept proofreaders from any country, which is great if you live in Canada or anywhere else outside the U.S.
Gramlee
Gramlee is an online editing service that you may also consider if you're hoping to get your feet wet as a proofreader.
You can submit your application online and if you're hired, work from home as an independent contractor.
Wordvice
Wordvice hires all kinds of freelancers, including proofreaders.
This company works with a huge range of clients, including international clients so being bilingual or multilingual could be a huge plus.
Wordvice prefers proofreaders and editors with experience and/or an advanced degree but it's still worth a shot to apply if you're confident that you know your stuff when it comes to cleaning up errors.
How to Become a Proofreader FAQs
By now you should have a better idea of what's involved with becoming a proofreader.
But in case you still have questions about getting paid to proofread, here's a simple FAQ to warp things up.
Do you need qualifications to become a proofreader?
You might be wondering if you need a degree or special certifications to become a proofreader. And the answer is no, you don't necessarily need a proofreading, editing or publishing background.
It can help to have a background in English, journalism or writing. But again, it's not a standard requirement.
What skills are needed for how to become a proofreader?
The great thing about becoming a proofreader is that you might already have most or all of the skills you need.
That includes:
A solid grasp of the English language (or whatever language you're hoping to land proofreading jobs in)
Familiarity with word processing software
Strong reading, spelling and grammar skills
Excellent attention to detail
Strong written and oral communication skills
Ability to meet deadlines
All of these things can help boost your odds of success if you're hoping to learn how to make money proofreading.
And again, you can check out a course like the one offered through Proofread Anywhere to fill in your knowledge gaps.
Are proofreaders in demand?
Yes, proofreaders are in demand because companies need reliable, skilled people to help correct errors.
And if you don't believe me, check out some of these cringeworthy typos that could have been avoided with the help of a skilled proofreader.
Is becoming a proofreader worth it?
It absolutely can be, if you're hoping to make a legitimate income from home.
If you're a stay at home mom, proofreading online is one of the best side hustle options. And even if you're not a stay at home mom, it's still a worthwhile way to make extra money or even replace the income from our day job.
Related post: 10 Online Side Hustles That Make $10,000 a Month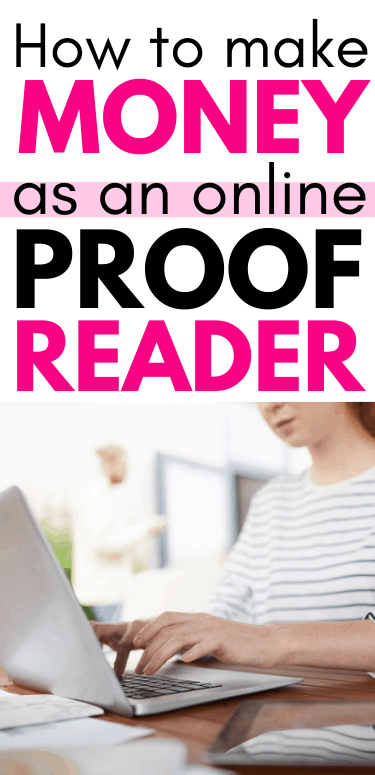 Final thoughts on how to become a proofreader
Proofreading for money can be a great way to earn an income online.
While there are some potential downsides (think short deadlines or crabby clients), those are similar to virtually any other freelance gig or online side hustle.
Learning how to become a proofreader can take a little time but it gets easier once you get in the groove. And the money-making potential is certainly tempting, whether you want to make a little or a lot of extra cash from home.
Be sure check out Caitlin's free proofreading webinar if you haven't yet.
Then don't forget to share this post and head to the resource library to grab your FREE Side Hustle Starter Kit!
How to Become a Proofreader and Make Money From Home