Learn how to get paid to type and make money with online transcription jobs!
And if you need money in a hurry with little effort, sign up with Survey Junkie to earn money taking surveys in your spare time!
Are you interested in joining the work at home trend?
Thanks to 2020 being arguably the weirdest year on record, more people are working at home and making money online.
And as one of them, I can tell you that being able to make money without leaving home is a real relief in times like these.
That sounds good, right?
And maybe you're looking for some ways to make extra money right now or even find a full-time work at home job.
I hear ya! So to help you out, I decided to put together this ultimate guide on how to make money transcribing.
If you've ever wondered whether you could get paid to type, dive on in and learn exactly how you can start working as a transcriptionist.
You might also like:
5 Life-Saving Tips for Budgeting Your Money in a Crisis
Laid Off From Work? 7 Money Moves to Make Now
What Is Transcription?
If you're a total beginner, you may not even understand what transcription is but don't sweat it. Transcribing isn't a complicated concept.
It involves taking media files (usually video or audio) and creating a text document of what was said, either digitally or on paper.
For example, a few years ago I did ghostwriting for the CEO of a fintech startup. Because the CEO was always super busy, he never had much time for phone chats.
So he'd record an audio file of his thoughts and what he wanted me to ghostwrite, then send it to a transcription company. The transcription company would turn the audio file into a Word doc that I could use as a guide for my writing.
That's really the core of what transcription is, nothing fancy.
And here's a fun fact: transcription services aren't a new thing either.
Scribes were a part of everyday life in ancient times, dating back to Mesopotamian civilization. (Sorry, sometimes I have to let my inner history nerd out. 🙂 )
What Do Transcriptionists Do?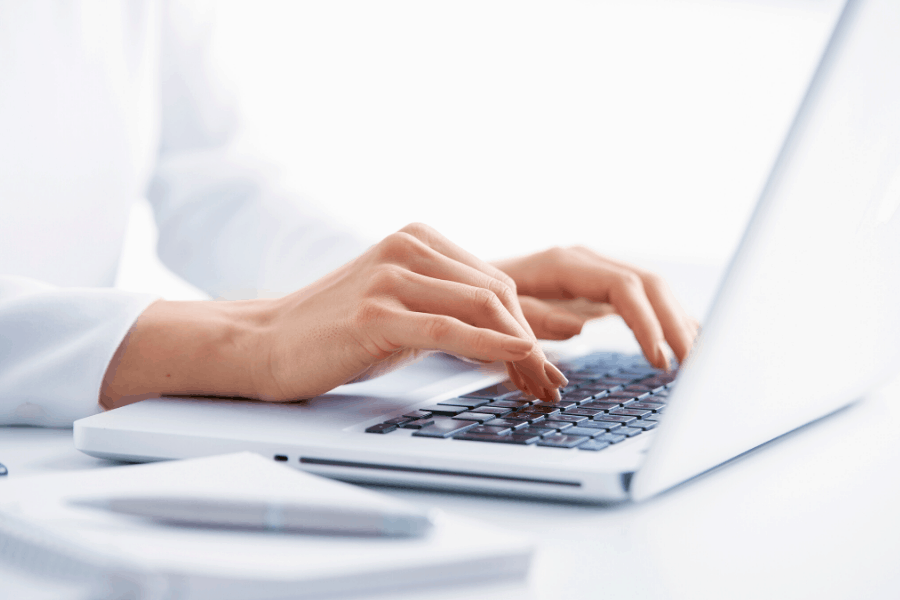 Unlike a virtual assistant or a freelance writer who can work on lots of different types of projects, transcriptionists have a much narrower focus when it comes to what they do.
Again, they take spoken words and turn them into written ones. 
If you think about it, you've probably seen or experienced transcription at work at some point.
For instance, if you've ever watched a TV courtroom drama (or been in a courtroom) you've probably seen a court reporter transcribing the proceedings.
Or if you've ever been to the doctor and had the nurse pull your file, chances are it might contain transcribed notes from your health care provider.
My daughter and I see transcription in action every day.
We watch Japanese and Chinese TV shows, which are dubbed into English. And they have subtitles that have to be transcribed, then translated so we can follow along.
So yeah, transcription is pretty much everywhere.
Businesses and individuals that can hire transcriptionists include:
Medical offices
Attorneys and legal practices
Podcasters
Lecturers and professors
Public speakers
Entrepreneurs
Authors
Freelance writers and content specialists
Marketers
Universities
Non-profit organizations
Government organizations
Bottom line, transcription is a highly utilized, highly valued skill.
And if it's a skill you have, you could turn it into a profitable work at home career.
Is Transcription a Legit Work at Home Job and Can You Make Money Transcribing?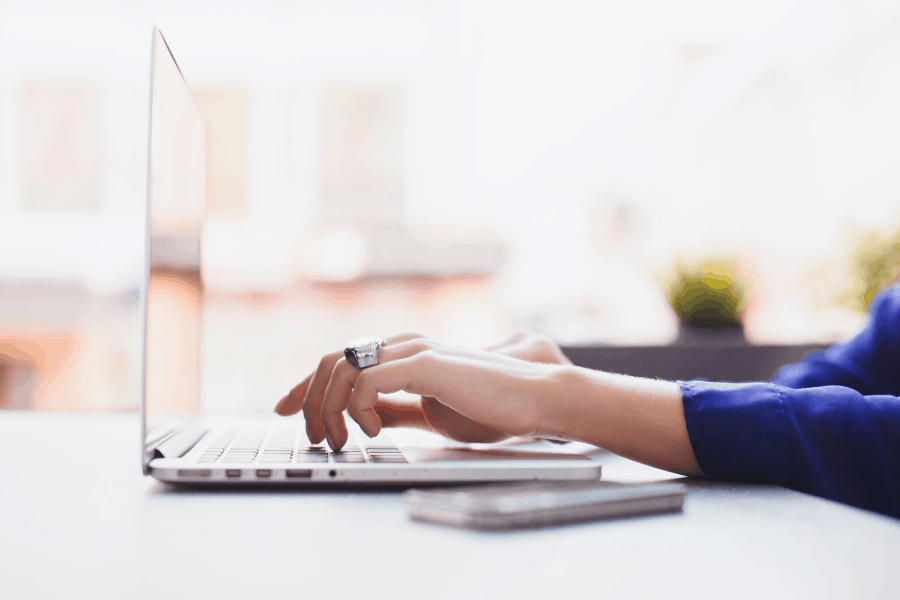 The short answer is most definitely yes, you can get paid to type for real.
In terms of how transcriptionists make money, there are different ways you can bill for projects.
Here are some of examples of how you might charge for your services:
A flat fee per project
By the hour
Per word
As a transcriber, you get paid to type. But you also make money transcribing based on your accuracy and speed as well.
And your pay rates can also depend on whether you're a general transcriptionist or you specialize in a certain type of transcription.
Basically, a general transcriptionist is any transcriber who doesn't focus on medical or legal transcription exclusively. 
Being a general transcriptionist means you can take on a wider range of transcription jobs, which is great if you like variety.
On the other hand, specializing and niching down as a transcriptionist could help you boost your earning potential. since those services may be more in-demand.
So it's worth considering both sides if you want to make money transcribing.
How Much Do Transcribers Make?
I know, I know, you want to know how much you can get paid to type.
Online transcription jobs can pay surprisingly well, depending on your skills and experience.
Here's an idea of how much you could get paid to type on average, according to some of the top salary comparison websites:
As you can see, the numbers vary. But earning close to $60,000 a year is a pretty tempting reason to consider a career as a work at home transcriptionist.
And it's kind of like freelancing–the longer you do it and the better you get at it, the more money you can command.
As an in-demand freelance writer, I can tell you this is true.
If you're focused on honing your transcription skills you may be able to consistently increase the amount you can get paid to type.
You might also like:
How to Start Freelance Writing and Make Your First $100
7 Ways to Get Paid to Write Online That Can Earn You Thousands Each Month
What Skills Do Transcriptionists Need?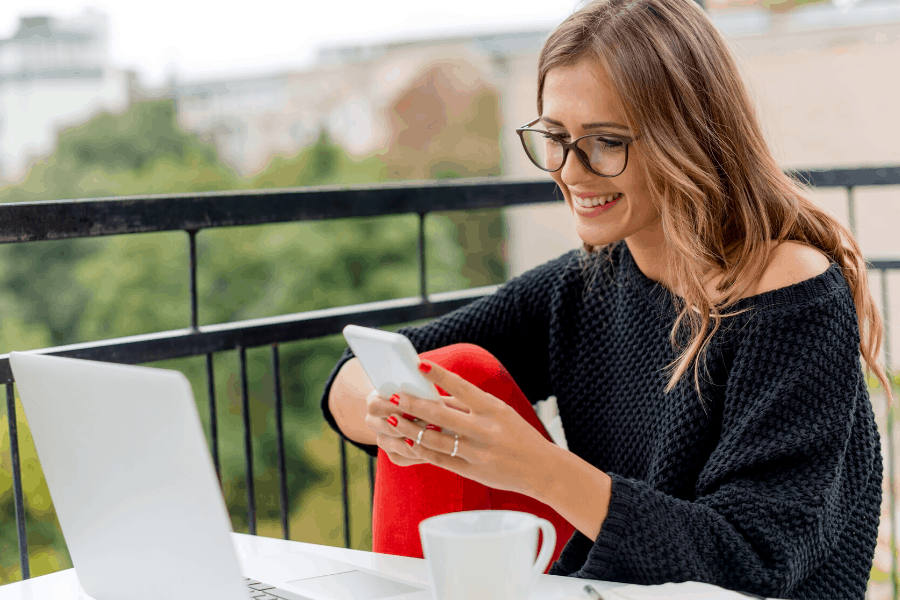 Like any other work at home job, becoming a transcriptionist requires a certain skill set.
The good news is, you might already have a lot of the most important skills under your belt. And the ones that you lack, you can learn.
In terms of what can help you be successful as an online transcriptionist, these skills can be your biggest money-makers:
Attention to detail
Solid listening skills
Good knowledge of grammar, spelling and punctuation
Critical thinking skills
Excellent typing skills (concerning both speed and accuracy)
Good research skills
Tech proficiency
Time management skills
Again, a lot of those things are skills you might already possess.
For example, if you're a busy mom then you have to be a time management ninja to get anything done. Or at least, that's how I feel.
There are some specialized skills associated with being a transcriptionist. But those usually revolve around how to use transcription software and equipment.
And unless you're a total tech-phobe, those are skills you can pick up with the right training.
Speaking of tech, there is some special equipment you'll need to make money transcribing from home.
The basics include transcription software (bonus points if you get the kind that comes with a USB foot pedal) and a transcription headset.
If you've got those things, you've got everything you need to get started with transcription.
How Do You Become a Transcriptionist and Get Paid to Type?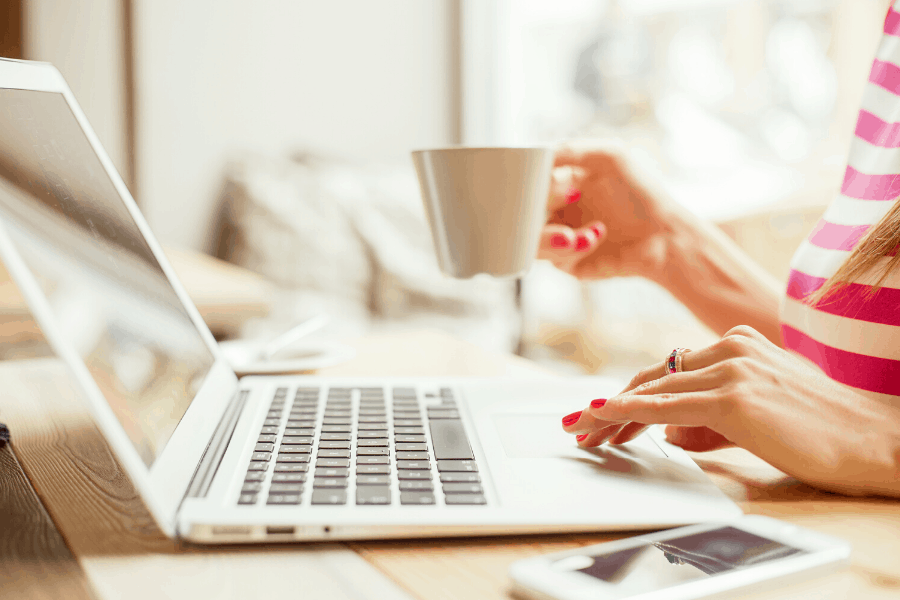 Since transcription is a more specialized work at home job, there is some training and education involved.
And the easiest way to learn how to get paid to type and make money transcribing is to take a course.
Not just any course, though.
I'm talking about a course from a trusted, reputable source who's mastered the art of making money as a transcriptionist and knows how to teach their valued skills to others.
If you look around on Google, there are lots of online transcription courses floating around.
For example, you can find medical transcription courses, legal transcription courses and general transcription courses.
And if you don't know who's who when it comes to the instructors, then it can be overwhelming.
So to keep things simple, I've got a course recommendation for you. And best of all, it's free!
It's a free general transcription mini-course and it's offered by Janet Shaughnessy, founder of Transcribe Anywhere. (And in case you're interested, there's a free legal transcription mini-course too!)
So, who is Janet and what is this course all about? And most importantly, why should you care about it?
In a nutshell, Janet is a professional transcriptionist who's built a successful business teaching others how to transcribe for money.
And her free mini-courses let you dip a toe into what transcription is, how to become a transcriptionist and how to make money transcribing for real.
These courses don't cost you a dime, so you can check out one or both of them to gauge if online transcription is right for you. Or you can read some of the testimonials from past students to hear what they have to say about it.
Plus, you can also snag a free ebook that dives into the truth about transcription!
All of these awesome resources are free and there's no obligation to buy anything.
The mini-courses and ebook are a great warm-up to help you decide if becoming a transcriptionist is the right work at home job for you. And if it turns out it's not, you can start scouting out other ways to make money online.
You might also like:
Get Paid to Proofread: Your Ultimate Beginner's Guide to Proofreading for Money
5 Legit Business Ideas for Moms You Can Start to Earn $5,000+ Monthly
Where to Find Online Transcription Jobs for Beginners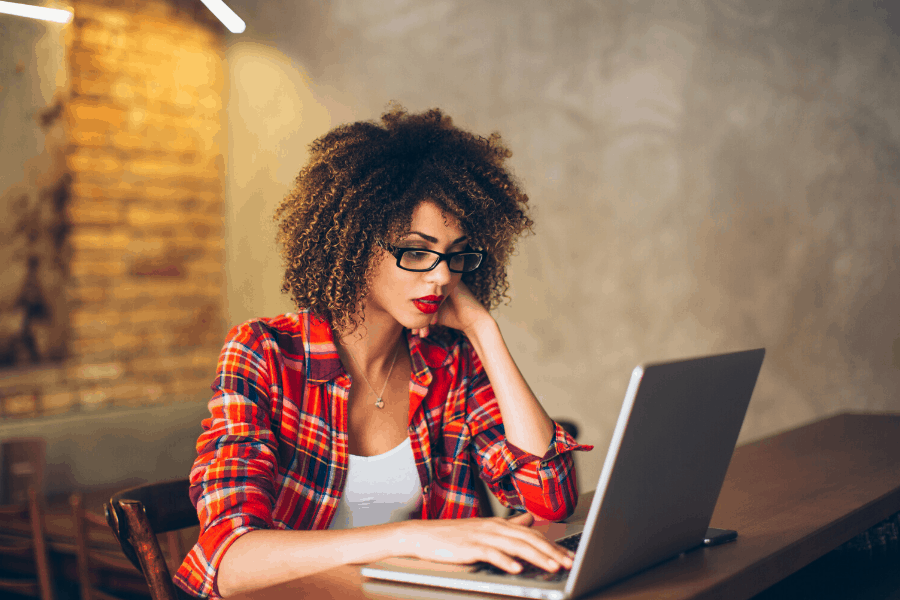 Okay, so if you want to get paid to type and make money transcribing you're going to need some transcription jobs.
And if you're just getting started, you'll probably want to focus on online transcription jobs for beginners at first.
So where the heck do you find them?
There are a few ways to find online transcription jobs. The first option is to look for transcribing gigs through job boards.
For example, you can find plenty of transcription jobs on sites like Indeed or ZipRecruiter.
The thing with general job boards like that is you might have to sift through lots of non-transcription jobs to find what you're looking for.
That's where job boards that are dedicated to remote and online jobs come in handy. For example, two of my favorites are FlexJobs and Virtual Vocations.
FlexJobs and Virtual Vocations both feature remote work opportunities and work at home jobs, including online transcription jobs. And these aren't bottom shelf gigs either, even if you're looking for transcription jobs for beginners.
It's possible to find high-paying transcription gigs on both of these sites with reputable companies. That includes general transcription services gigs and legal or medical transcription jobs.
Since they feature premium remote work jobs, you do have to pay a fee to access listings. But it could be an investment making if it helps you land a high-paying transcription job right off the bat.
Head here to sign up for FlexJobs
Head here to sign up for Virtual Vocations
Where else can you look for online transcription jobs for beginners?
Besides job boards, you can also apply for transcription gigs with companies that hire transcribers.
Here's more or less how it works.
You get hired as a transcriber and the company contracts transcription jobs from clients. You do the work and get paid by the transcription company.
Transcription companies can hire general and medical/legal transcriptionists. And as mentioned earlier, they may pay you more if you have a legal or medical transcription skillset.
The most important thing to keep in mind when comparing transcription companies is to make sure they're legit. A good rule to remember here is that if something sounds too good to be true, it probably is.
It's also important to look at what kind of hours you'll be expected work, scheduling flexibility, pay rates and the type of work you'll be doing to make sure it's a good fit.
With that being said, here are a few companies you might consider applying to for online transcription jobs:
Each of these companies is different in terms of the kind of clients they work and their requirements for becoming a transcriptionist.
But the upside is that the more companies and transcription jobs you apply to, the better your odds of landing a paid gig.
Start Getting Paid for Your Typing Skills!
Transcribing is an awesome side hustle to try if you're looking for a way to make money from home on a flexible schedule.
While there's a little bit of an investment involved upfront, you could easily make that back if you're able to land some high-paying online transcription jobs right out of the gate.
That's what Janet's mini-course can help with. So if you haven't signed up for this amazing freebie yet to learn how to get paid to type, be sure to check it out!
And of course, I'd love for you to pin and share this post!