Last Updated on October 2, 2022 by Rebecca Lake
Flipping money can be a legitimate way to earn extra income. But are Cash App flips real or a scam?
The majority of Cash App flips are scams that are designed to steal money from trusting Cash App users. But there are some legitimate ways to flip money using Cash App.
Knowing how to spot Cash App scammers can help you avoid losing money to fraudulent cash flipping schemes. And you can learn how to do legit Cash App flips to essentially get free money in your bank account.
In fact, you can get an instant cash bonus from Cash App when you create an account using this code: VZXRXZN. You just need to swap $5 through the app to snag the bonus.
If you have get-rich-quick dreams that involve getting piles of cash for nothing, this guide to Cash App flips probably isn't for you. But if you're looking for some legitimate ways to flip money with Square's Cash App keep reading to learn:
How to recognize a Cash App flip scam
Which Cash App money flips actually work
How to protect your Cash App account from a potential scammer
The best way to flip real cash with little effort
Related post: Cash App Flip Scam: What Is It and How to Avoid It
What Is Cash App and How Does Cash App Work?
Developed by parent company Square, Cash App is a digital wallet service that allows you to:
Send and receive money via Cash App payments
Link your debit card or credit card to send money or pay bills to legitimate businesses (there's no support for gift cards at this time)
Purchase stocks
Buy and sell Bitcoin
All you need to open a Cash App account is your name, zip code, email address or phone number. You don't have to link your bank account or debit card number right away, though you will need to do that to use all of the app's features.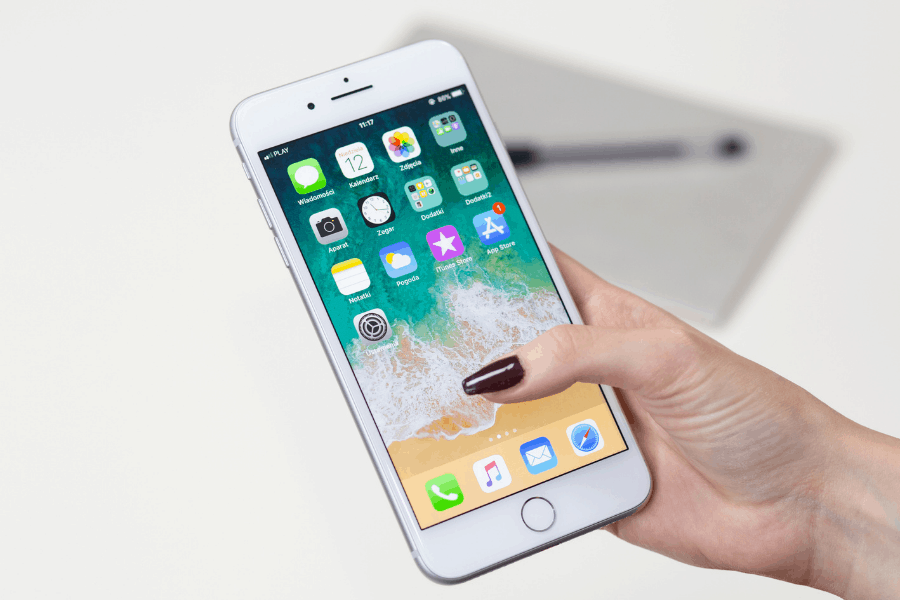 Get $5 free from Cash App!
Use code VZXRXZN to sign up for Cash App and get your $5 bonus.
Related post: How to Flip Money Legally (25 Legitimate Ways to Flip Money Fast)
What Are Cash App Flips? How Do Cash App Flips Work?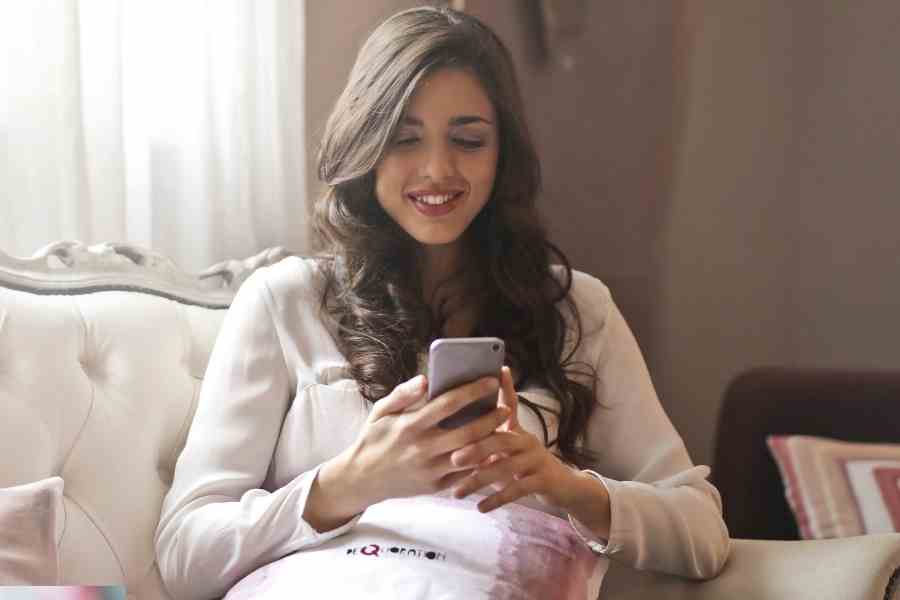 Money flipping involves turning money you already have into more money. There are plenty of legal ways to flip money, including Cash App flips.
There are different types of Cash App flips, including sign-up bonus flips, referral bonus flips and investing flips. But legal Cash App money flipping always involves legitimate exchanges of money (or something else of value) for cash.
Does this mean all Cash App flips are the real thing? No.
Cash App and other money transfer apps like Venmo or PayPal can be a breeding ground for con artists who love nothing better than taking advantage of people. In fact, there are dozens and dozens of reports with the Better Business Bureau involving Cash App scams.
Pro tip: You can use a free tool like the BBB Scam Tracker to check for scams involving Cash App flips.
But you can make your money work for you when flipping money through Cash App by following some simple best practices.
Related post: Free Money Hacks: 60 Easy Ways to Get Free Money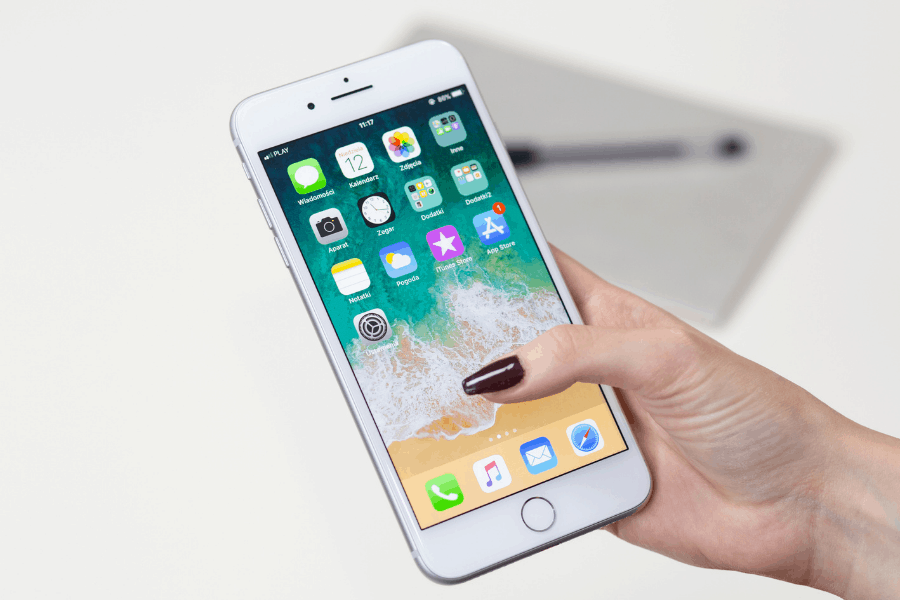 Get $5 free from Cash App!
Use code VZXRXZN to sign up for Cash App and get your $5 bonus.
Legitimate Cash App Flips (How to Get Free Money on Cash App)
Ready to start flipping money on Cash App?
Here are five awesome Cash App flips to try, plus one way to get free money on Cash App using your Twitter account or Instagram!
1. Get a $5 sign-up bonus with a new Cash App account
The first way to flip money with Cash App is by qualifying for a new account bonus.
When you sign up for a Cash App account you can get $5 free as a sign-up bonus.
Here's how to get the Cash App new account bonus:
Create your account
Link a debit card to your Cash App account
Send a minimum of $5 to another Cash App user
Once you send at least $5 to someone else, you can get $5 free. You can then ask your friend to send your $5 back to you.
This strategy allows you to flip $5 into $10 with very little effort.
You can use Cash App code VZXRXZN to get a $5 cash bonus instantly! Just send $5 to a friend to do your first Cash App flip.
2. Get free cash when you refer new Cash App users
Referral bonuses are another easy way to flip cash with Cash App.
Cash App will offer you $5 free for signing up and sending $5 to other Cash App users. But you can also earn a referral bonus each time you invite a friend or family member to the app using your unique code.
To get the bonus, each person you refer must sign up for a new Cash App account using your unique code, which is provided to you once you create a Cash App account.
The referral bonus may be $5, $10 or $15. To see your referral bonus you just need to log in to your Cash App account. This is also where you can generate your own unique referral code.
Friends and family members you refer must connect their debit card to Cash App and send a minimum of $5 within 14 days to activate your referral bonus.
The good news is that there's no limit on how often you can refer new Cash App users. So you can flip new referral bonuses over and over again to track up more free cash with Cash App.
Related post: How to Get Free Gift Cards With Minimal Effort (25 Hassle-Free Ways!)
3. Flip Bitcoin with Cash App
Interested in trading cryptocurrency?
Cash App makes it easy to flip cash into Bitcoin through the app. You can set up automatic investments in Bitcoin with the Auto Invest feature.
All you need is $1 to get started investing in Bitcoin in order to automate trades. Keep in mind that there are some fees that apply so be sure you know what you'll pay to flip cryptocurrency with Cash App.
4. Flip cash with stock investments
Cash App is mainly a mobile wallet and payment service. But the Auto Invest feature also lets you flip cash into stocks, which can potentially generate high returns on your money.
With Auto Invest, you can:
Decide how much of your Cash App balance you want to invest in stocks
Choose which stocks you want to buy(Some of the most popular stocks include Amazon, Apple and Square)
Set up a recurring Cash App transfer to purchase stocks or ETFs
This type of Cash App flip can help you build wealth in small amounts since you can start trading with as little as $1. And you don't have to be a stock market pro to start investing.
5. Flip secondhand items on Cash App
Got some things around the house you no longer need? You could easily flip them for cash using Cash App.
Here's how it works:
Round up things around the house you can sell for easy money
List those items on Facebook Marketplace, a local Facebook bargain group or on Craigslist
Connect with a buyer and arrange to meet up
Accept payment for the items through Cash App
If you're planning to use Cash App to receive payments when selling items, make sure you're staying safe.
For example, you could arrange to meet at your local police station or at a busy cafe to hand off the items. And don't give out personal information or financial information to any buyer, either online or in-person.
6. Get free money with Cash App giveaways
Aside from Cash App flips, you can also get free money from Cash App by participating in a weekly giveaway.
For example, Cash App Friday is a legitimate giveaway run by the Cash App team. Cash App users can participate on social media platforms, including Instagram and Twitter, by using the hashtag #cashappfriday.
Cash App also runs Bitcoin giveaways as well, where they give away one or more Bitcoins to Cash App users. The most recently used hashtag for that giveaway was #CashAppBTCWeek.
All you need to do to participate in Twitter Cash App giveaways is retweet Cash App's Twitter post announcing the giveaway using your $cashtag. If you're on Instagram, you'll drop your $cashtag and share the post.
So again, you'll need your own Cash App account which you can sign up for using code VZXRXZN. And you'll need social media accounts to view and share the giveaway posts.
Cash App Flip Scams to Watch Out For
Scams involving Cash App flips abound and it helps to know what to watch out for. Some of the most common schemes fraudsters use involve fake giveaways that mimic legitimate Cash App giveaways.
Cash App phishing websites and scammers will target vulnerable users with what looks like a real cash flip using accounts that appear to be associated with Cash App's legitimate giveaways via social media accounts. In reality, they're using the real giveaway to cover up their fake giveaway which is just an attempt to get as much money possible out of the highest number of users.
Other top Cash App scams typically involve requests for a small amount of money that guarantee a high return. For example, the user might be told their money will be invested in the stock market using buzz words like "get rich quick" or "double your money".
A scammer will build trust by asking an account holder to transfer a small amount via direct message, say $20, through the payment app. The scammer then sends back $40 in mere minutes.
This gives the Cash App user a false sense of security. When the scammer requests higher amounts, they'll hand it over, assuming that more free money is on the way.
But this small investment turns out to be a big loss because the scammer pockets those larger amounts, then disappears. So it's important to be cautious if a random person sends you money on Cash App.
A relatively new scam involves fake messages from the Internal Revenue Service asking for payment of alleged taxes the Cash App user owes.
That's a big red flag already, as the IRS would never send a request for payment, sensitive information or financial information via text message or email. There is simply no valid reason the IRS would ever try to contact someone that way.
Other scams involve people sending you a message claiming they know your family member or someone from your contact list. The user brags that they've been able to help that person flip a lot of cash and they can do the same for you. But again, it's all just a scam to try and steal your money.
Pro tip: Do a web search of their username and social media sites and try a reverse image search of their profile icon on the Cash App home screen to see if the person who contacted you is, in fact, who they claim to be.
Think you've been hit by a Cash App scam?
Contacting a Cash App customer service representative is the first step. If you're not able to get help through Cash App itself or cash.app/help you and you're in need of additional assistance, you can call 1-800-969-1940 for Cash App support.
Final thoughts on Cash App flips
There's no such thing as a free lunch but there is such a thing as flipping money legitimately on Cash App. The best tip for doing so is to treat Cash App the way it's meant to be used–as a mobile payment app.
You might not get rich from flipping money through the Cash App website or mobile app. But with the 100% legitimate Cash App flips shared here, you can turn the money you have into even more money.
Ready to get started with Cash App? Sign up with code VZXRXZN to create your account and flip your first $5!
Need more ideas for easy ways to make money? Read these posts next:
And before you go, be sure to visit my favorite Smart Money Tools for making and saving money.
Legitimate Cash App Flips