Last Updated on November 12, 2022 by Rebecca Lake
Cash App Flip Scam
Money flipping can be a legitimate and legal way to get free money without much effort.
But not all money flips are created equally. And there are plenty of scammers who would love nothing better than to make off with your cash.
One of the most common schemes to watch out for is the Cash App flip scam.
Cash App scammers can be sneaky and some can sound truly convincing.
So today, I'm sharing tips on how to spot red flags that might suggest a Cash App flip scam and what you can do to protect yourself if you're a Cash App account holder.
Related post: How to Flip Money Legally (the Right Way)
What Is Cash App?
Cash App, developed by its parent company Square, is a mobile payment app that makes it easy to send and receive money from your phone in mere minutes.
You can use Cash App to:
Send money to friends in your contact list
Receive money from friends
Pay for things you purchase
Buy and sell stocks
Buy and sell Bitcoin
?If you're not using Cash App yet, you can download it on Google Play or the App Store to create an account. Use the code VZXRXZN to get a free $5 just for signing up!
While Square's Cash App is generally safe and secure, money flip scams are still a major concern. The Federal Trade Commission logged many dozens of reports in 2020 and 2021 involving cash app scams.
The Cash App flip scam can take different forms but they usually involve scammers taking advantage of people so they can drain money from their Cash app account.
How Do Cash App Flip Scams Work?
Scammers can target Cash app users in different ways but one of the most common involves posting on social media accounts.
Cash App scammers will post how they've been able to flip hundreds of dollars into thousands of dollars. These scam artists then promise other Cash App users that they can help them make real cash and get money for nothing.
Here's what a Cash App flip scam might look like in action:
Potential scammers post on social media sites, bragging about how much money they've been able to flip through Cash App
Cash App users direct message the scammers asking for more information
Scammers respond by asking vulnerable users to send them money through Cash App
Users send Cash App transfers, assuming their money is going to be invested in the stock market or in some other way that will produce quick returns so they can collect piles of cash
Meanwhile, the potential scammer has taken off with the money and cuts off all contact with the user who sent the cash
Cash App scammers may do a test flip first involving a small amount of money to gain the trust of their victims. So they might ask a Cash App user to send them $10 or $20 and they'll send them back $30 or $40.
This small investment is just enough for their victims to believe that a Cash App money flip is the real deal. Meanwhile, it makes it easier for con artists to request higher amounts later.
And for every Cash App flip scam that's brought down, a new scam arises in its place.
For example, one Cash App flip scam I've seen quite a bit while logged onto my Twitter account is designed to mirror a legitimate giveaway.
Cash App hosts a weekly giveaway on Twitter and Instagram called Super Cash App Friday. You can search for it using the hashtag #cashappfriday.
This is a real way to get free money from Cash App. But I've heard of scammers setting up ghost accounts using the Cash App profile icon or using the #cashappfriday hashtag to trick people into handing over their money.
Unfortunately, the Cash App Friday scam has affected a number of users who may have had get-rich-quick dreams.
For the most part, Cash App is legit. But the reality is that Cash App can also be a breeding ground for people who would like nothing better than to make off with your hard-earned money.
Related post: Cash App Flips: 6 Legit Ways to Get Free Money With Cash App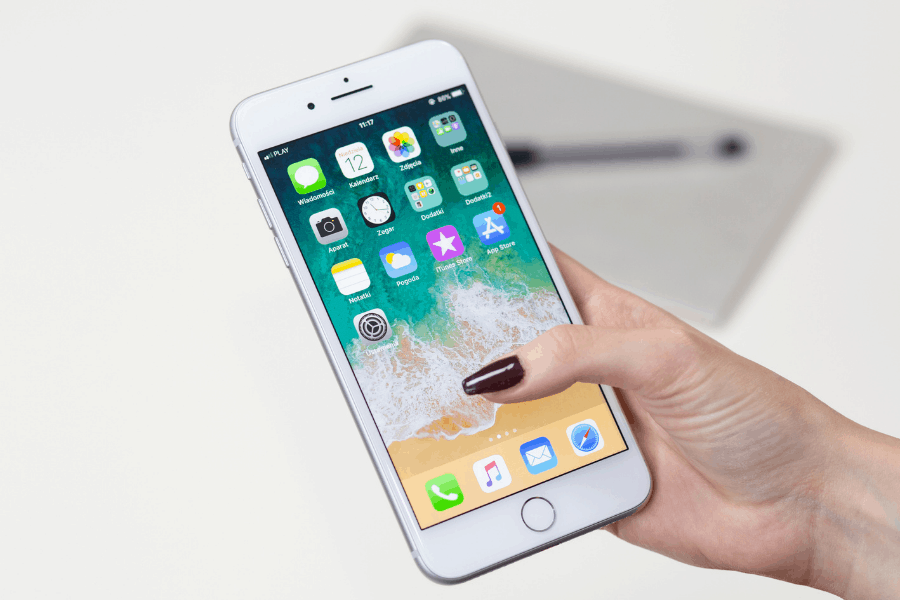 Get $5 Free Cash With CashApp
#1 rated in the App Store!
CashApp makes it easy to send money, get paid, save, and invest all in one convenient mobile app. Sign up and start doing more with your money!

Use code VZXRXZN to sign up for Cash App and earn your $5 bonus.
How to Spot a Cash App Flip Scam
Cash App scammers can cheat people out of their money with cash flipping with surprisingly little effort. So it helps to know what red flags might suggest that a Cash App money flip scam is at work.
Here are some things to watch out for:
Fake cash giveaways posing as legitimate Cash App giveaways
People asking for smaller dollar amounts as a Cash App payment before they let you in on a bigger cash flipping opportunity
Someone who asks for your phone number so they can text message you a link you need to click to get your free money
People claiming to have helped a friend or family member of yours or someone in your contact list with a similar money flipping opportunity
Cash App users who ask if you can send them gift cards in lieu of cash
Being asked for your debit card number or bank account number
Keep an eye out for Cash App users who repeatedly send you messages to get you to take part in a money flipping scheme. Such messages are not only annoying but they can be a tactic to try and wear you down so you'll hand over your money.
And be aware that Cash App scammers may represent themselves as legitimate businesses or even Cash App representatives. This is one of the most common flipping scams, according to the BBB scam tracker.
If a member of the Cash App team reaches out to you requesting sensitive information, the Better Business Bureau recommends contacting Cash App support directly to verify that the request is legitimate.
How to Protect Yourself From a Cash App Flip Scam
If a random person sends you a direct message out of the blue promising a high return or money for nothing, it could be a scam.
Here are some steps you can take to protect yourself from phonies, scammers and frauds:
Do a web search of their username to verify their identity
Visit their accounts on social media platforms to see if their ID matches up
Check their Cash App user profile to confirm that the information is accurate
Be wary of any promises that seem too good to be true, such as a significant return for very little money
Don't share sensitive information, including your phone number, login credentials or password, Social Security number or bank account number
Watch out for the use of buzz words, like "guaranteed return", no risk or free money
These tips can also help to protect you in case of cash app scams using other apps. For example, a family in Oklahoma lost $1,000 to a cash app scam involving digital wallet service Zelle.
Only sending money to people you know and trust can help you avoid cash app scams. And using a secure mobile wallet app like Apple Pay or Google Pay can be a great way to protect yourself from scammers when you're shopping online.
Related: 60 Legitimate Free Money Hacks That Really Work
What to Do If You've Fallen Victim to a Cash App Flip Scam
If you need help because you think you've been caught up in a Cash App scam, there are some things you can do. The first step is reporting the potential scam payment.
Login to your Cash App account
From the Cash App home screen, tap the profile icon in the right corner
Tap Support and select 'Report a Payment Issue'
Select the payment or Cash App transfers sent and follow the prompts
You can also report and block a potential scammer account through Cash App.
From the Cash App home screen, tap on their Customer Avatar to view their profile or search for them by entering their name, $Cashtag, phone number or email address.
At the bottom of their profile, you can select 'Report' or 'Block', then take the next steps. This can potentially stop Cash App transfers involving fraud.
If you're in need of additional assistance you can reach out to Cash App customer service through https://cash.app/contact. Customer service personnel may be able to advise you on what you can do next following a Cash App money flip scam.
Legitimate Cash App Money Flips
While there are plenty of scams floating around, there are also legitimate ways to flip money using Cash App.
Here are some of the best ways to flip money with Cash App legally:
1. Get a $5 sign-up bonus
When you sign up for a Cash App account you can get a free sign-up bonus worth $5.
To get the bonus, you'll need to:
Create your account
Link a debit card to your Cash App account
Send a minimum of $5 to another Cash App user
Once you send at least $5 to someone else, you can get $5 free. The person you send the $5 to can then send it back to you. So you're basically flipping $5 into $10 by snagging the bonus.
?You can use Cash App code VZXRXZN to get a $5 cash bonus instantly! Just send $5 to a friend for a simple Cash App money flip.
2. Get $15 free for each referral
Cash App will offer you $5 free for signing up but you can earn a $15 referral bonus each time you invite a friend or family member to the app.
To get the bonus, each person you refer must sign up for an account using your unique code, which is provided to you once you create a Cash App account.
The friend or family member you refer has to connect their debit card to the app and send a minimum of $5 within 14 days for your bonus to be activated.
There's no cap on the number of people you can refer. So this can be a way to generate endless $15 bonuses by flipping referrals through Cash App.
3. Turn your cash into stocks
Cash App is mostly used for sending and receiving money but you can also use it to flip cash into stocks.
The Auto Invest feature lets you:
Decide how much of your Cash App balance you'd like to invest
Choose your investments (Amazon, Apple and Square are some of the most popular stocks but you can also invest in ETFs)
Set up a recurring Cash App transfer to purchase investments
Flipping cash into stocks using the Cash App can be a great way to build wealth a little at a time, even if you're new to the stock market.
4. Flip cash for Bitcoin
Bitcoin is a riskier investment than stocks. But if you want to dip your toes into cryptocurrency trading, Cash App makes it easy.
Again, you can use Auto Invest to buy and sell Bitcoin automatically.
You'll need at least $10 to get started investing in Bitcoin in order to automate trades. And be sure to check out the fees first so you know what you're paying to trade.
5. Flip items on Cash App
Selling things can be a fast and easy way to make money. If you have things you no longer need, you can flip them through the Cash App to make extra cash quickly.
This option for Cash App flips works best for selling things locally. This way, you can get paid for the items via Cash App, then meet up with the buyer to hand them off.
Just remember to observe basic safety procedures when selling items locally. For example, you may want to meet up at a local police department or a high-traffic area during the day.
Related post: 40+ Things to Sell to Make Money Now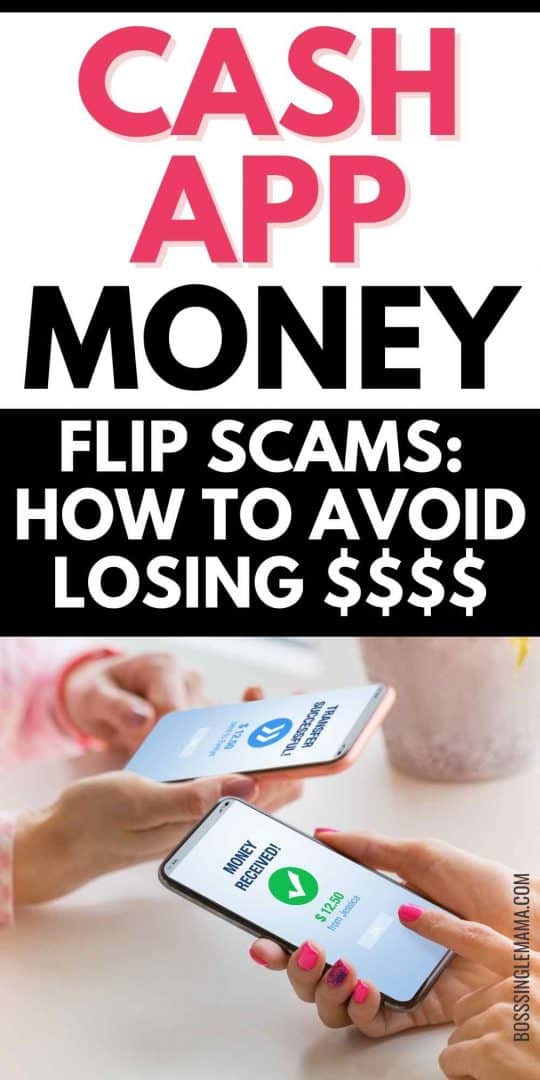 Cash App Flip Scam FAQs
What is flipping money on Cash App?
Cash App flips allow you to turn money into more money through Cash App transfers. This concept is similar to other types of money flipping, including flea market flipping or house flipping.
Are Cash App flips legit?
There are legitimate Cash App money flips. For example, you can flip $5 into $10 when you sign up for an account and claim your new user bonus. You can also flip money on Cash App by earning referral bonuses when you refer friends to the app.
Are Cash App flips real?
Cash App flips are a real way to make money. They generally require a small investment of either time or money, such as referring friends or choosing stocks to invest in. But you can use the Cash App to turn money into more money legitimately.
Do Cash App flips work?
Cash App flips do work if you're taking part in legitimate and legal ways to flip money through the app. If a flip goes wrong, it's usually because one of the people involved is a Cash App money scammer who only wants to take money from others.
Final thoughts on Cash App flip scams
Cash App can be a convenient way to send and receive money. And there are some legitimate ways to flip money on Cash App if you're using the app to earn a referral bonus for each friend or family member who signs up or you're investing in stocks and ETFs.
Long story short, knowing how to tell the real thing from a Cash App flipping scam can help you keep your money safe. So create your Cash App account today!
Need more ideas on how to make money? Read these posts next:
And before you go, be sure to visit my favorite Smart Money Tools for making and saving money.
Cash App Flip Scam: How to Avoid It