Last Updated on May 13, 2023 by Rebecca Lake
Need extra cash fast?
You could get a part-time job or ask for more hours at work. But trying out some free money hacks can be an easier (and faster) way to get cash without much effort.
Is possible to get money for nothing? Yes, if you know which free money loopholes to explore.
There are lots of quick money hacks that can help you get cash legitimately. If you're tired of chasing money and want it to start coming to you, then these free money hacks are exactly what you need.
What Is a Free Money Hack?
A free money hack is a tip, strategy or tactic that allows you to get money with minimal effort. Free money hacks may involve saving money, making money or a little of both. Money hacks can also help you get things for free without having to spend a dime.
The best free money hacks allow you to get the most money for the least effort. But even small amounts of extra cash collected here and there from money hacking can add up over time.
The following list of free money hacks are all tried and true ways to get money for free legally. You can try one or all of these money hacks to find the ones that are the best fit for you.
How much money you can earn is totally up to you!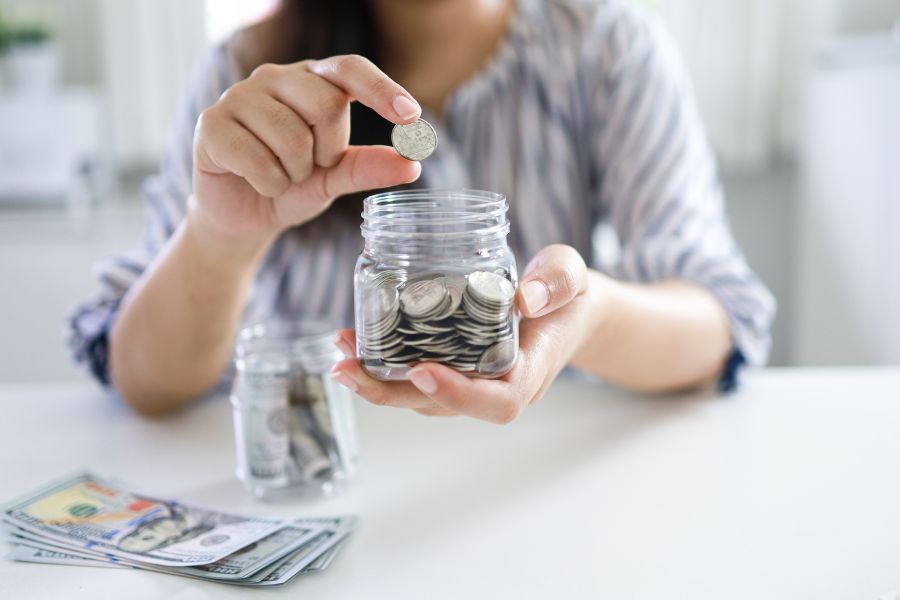 Free Money Hacks to Earn Cash Online
An estimated 85% of Americans own a smartphone. If you're one of them, you have the perfect tool for hacking free money from the comfort of your home or on the go.
These money-hacking tips can help you earn cash (or save it) from your mobile device.
Get paid for doing simple tasks
If you're spending time online, why not get paid for it?
There are a number of apps that will pay you real money to complete simple tasks. You can get free PayPal money or cash deposits to your bank account just for doing things you already do on your phone or tablet.
Swagbucks. Swagbucks is one of the easiest ways to hack free money online. When you sign up for Swagbucks, you can use this free app to make money by:
Watching videos
Taking online surveys
Searching the web
Completing daily checklists
You'll earn points called SBs for each task you complete. You can redeem Swagbucks rewards for PayPal cash, gift cards, a check, or other bonus Swagbucks options starting at just $1, or 100 SB.
You can also get free money when you sign up! Swagbucks offers a $5 cash bonus when you open a new account.
InboxDollars. Inbox Dollars is another easy way to make money in your spare time and hack free cash.
With this free app, you can get paid to:
Watch videos
Play a video game
Read emails
Sharing referral links on social media
Complete short surveys
Inbox Dollars has paid out $80 million dollars and counting in free cash to its users and a lot of people use it.
You can get a $5 cash bonus when you get started with Inbox Dollars.
Download cashback apps to earn free money
Cash back apps reward you with points or cash when you shop online and in stores. The best part is that hacking free money is as simple as downloading these apps and shopping at your favorite brands.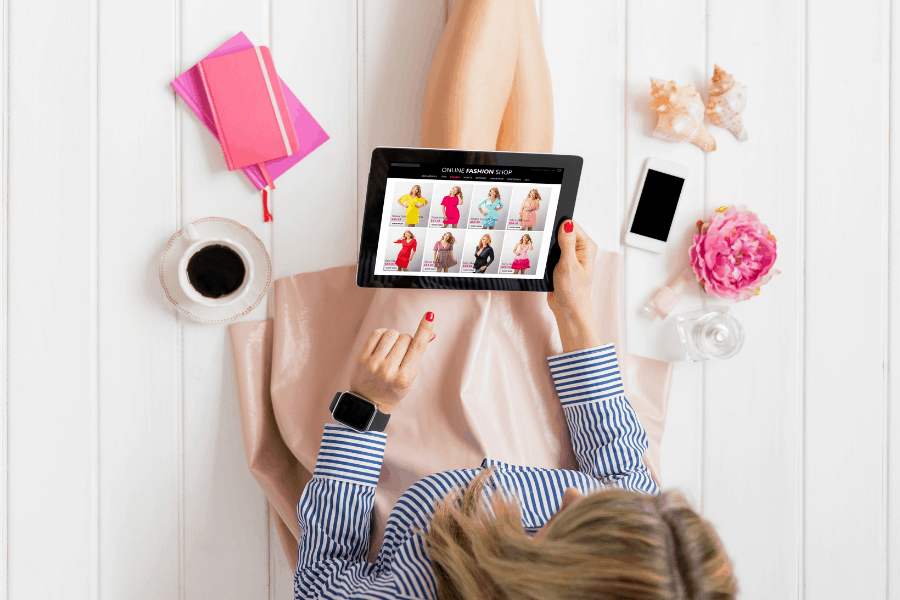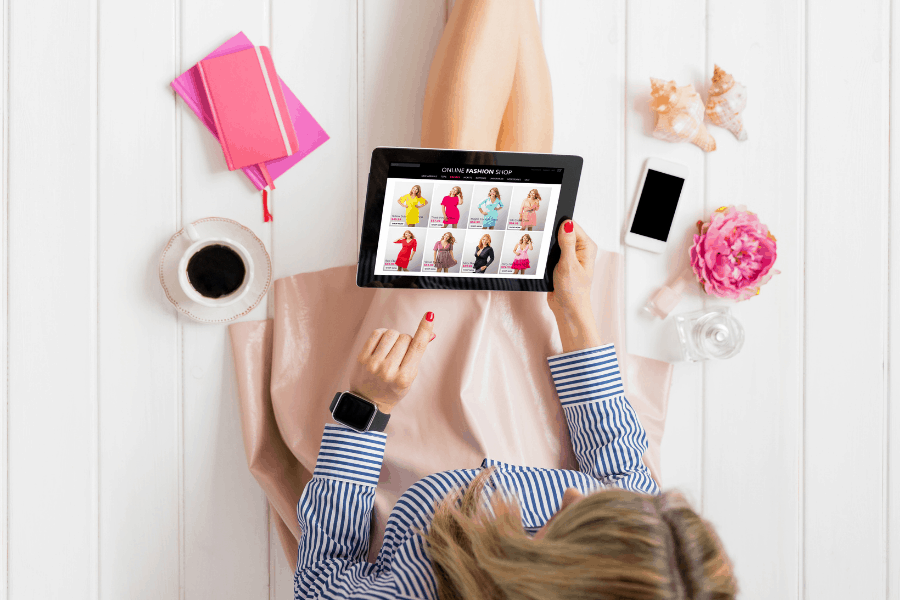 Rakuten (formerly Ebates). Rakuten is a great free money hack option for earning cashback on purchases. Depending on where you shop, you can earn up to 40% in cashback on what you spend with the Rakuten site. You can also get $10 in free money for signing up!
KashKick. KashKick is a rewards and loyalty app that pays you money to shop online. You can browse offers, activate the ones that you want and get cash deposited to your PayPal account.
MyPoints. Free Amazon gift cards, free PayPal gift cards or free Best Buy gift cards can come in handy when you need to shop for the holidays or any other time. When you sign up for MyPoints, you can get free gift cards for watching videos and doing other simple tasks.
Tada. Tada is a sister site to Swagbucks and MyPoints that pays you cash back when you shop online at partner stores. You can also earn rewards for taking online surveys, so you've got multiple free money hacks to choose from!
Dosh. Dosh is a free app that pays you free cash when you shop, dine or book travel. You can earn cashback instantly with the Dosh app at the grocery store, retail stores and travel sites by linking your debit card or credit card and making purchases.
---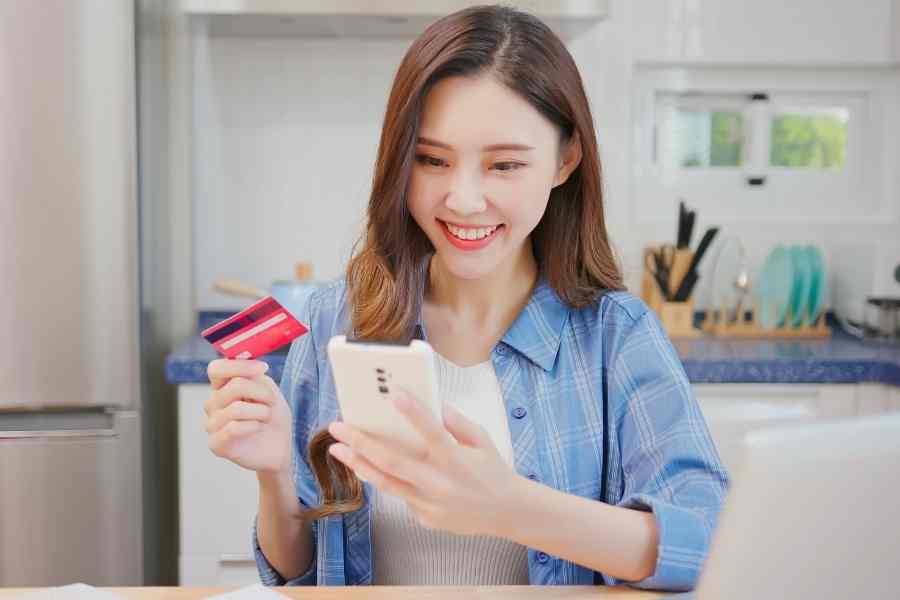 Want to Get Cash Back When You Shop?
Making extra money is easy with Rakuten!
Rakuten is a free app and browser extension that helps you find coupons and discounts when you shop online or in stores. You can earn up to 40% cashback when you shop at hundreds of partner retailers, plus get a $10 sign-up bonus and up to $30 in bonus cash for each person you refer!
---
Drop. Drop is another cashback rewards app that's perfect for hacking free money. You shop at brands you love, earn rewards and redeem them for gift cards to top brands like Amazon, Netflix and Starbucks.
Honey. Honey is a Chrome browser extension that helps you find the best deals whenever you shop online at popular brands. You download the extension and Honey will automatically scan your purchases at checkout to apply coupon codes or discounts.
TopCashBack. TopCashback lets you earn cashback when you shop just like Rakuten, Dosh or Drop. It's that easy to get free money when shopping for things you already planned to buy.
Ibotta. The Ibotta app pays you free cash when you shop at partner grocery stores and retail stores. Link your debit card or credit card and store loyalty cards, shop to earn quick cash.
Take online surveys to hack free money
Taking paid surveys is one of the easiest free money hacks since it doesn't require any special skills. You just need a phone (or laptop), an internet connection and a little bit of time to make some quick cash by answering questions.
Here are some of the best survey sites for making easy money in your free time. You'll just need an email address to get started.
Survey Junkie. Survey Junkie is one of the most popular apps that will pay you real cash to answer questions. It's possible to make $50 an hour or more taking surveys in your spare time.
PrizeRebel. PrizeRebel is one of the most popular sites for hacking free money when you don't have a lot of time. You can get free cash for completing online surveys. You'll have the option to cash it in for free PayPal money or get free gift cards to Amazon.com or Walmart.
Swagbucks. I already mentioned Swagbucks as one of the best ways to make money by watching videos. But you can also use this app to get paid to take surveys and grab $5 in free money for signing up.
Branded Surveys. Branded Surveys is a leading market research community. You can collect points for answering questions and redeem them for gift cards.
Zap Surveys. Zap Surveys makes it easy to earn real cash in minutes. You can get $3 instantly when you take your first survey.
Toluna. As a Toluna Influencer, you can hack free money by sharing your opinions. Toluna pays you money in your spare time for answering questions and it's one of the easiest free money hacks to try for earning extra income.
Reward Survey. Reward Survey rewards you with points for completing online surveys. You can get a $30 reward instantly when you sign up!
LifePoints. LifePoints is a top online survey site that rewards you for answering questions. You can get 10 bonus points just for taking your first survey.
Shoppers Voice. If you like free stuff and saving money, then you'll love Shopper's Voice. With this survey site, you get free money and stuff for sharing your opinions and you can enter their monthly giveaway to get $500 in free cash!
OpinionInn. OpinionInn offers real cash payments for taking surveys online. Each survey you take lets you earn money and you can grab $10 in bonus cash for signing up.
Survey Savvy. Survey Savvy offers multiple ways to hack free money, including taking surveys, sending referrals to friends and family and linking your devices online.
Pinecone Research. Pinecone Research lets you earn rewards that can be redeemed for items or cash deposits to a bank account every single month just for sharing your opinions.
Opinion Outpost. Opinion Outpost is an online market research panel that pays people for their opinions. You can take online surveys, test products and watch ads to earn free money.
Looking for a remote gig or work-from-home job? Virtual Vocations features remote jobs and at-home jobs in over 50 categories so you can find a role that fits your skills. Create a Virtual Vocations account and start browsing listings to find your next remote job!
Participate in online focus groups
Companies can also use focus groups when developing products or services.
As a part of a focus group, you can get paid to participate in research or test out products.
Respondent. Respondent.io is a good way to make money with focus groups online, without having to leave home. Some projects pay $150 or more per hour.
User Interviews. You could also join online focus groups through User Interviews. These projects can also earn you several hundred dollars with a minimal investment of time.
InboxPays. InboxPays pays you for your feedback when you evaluate different products and services. You can also get paid to read emails.
Get free cash for signing up
Sign-up bonuses can put free money in your pocket for doing things like downloading apps or opening new accounts.
Some of the best ways to get a signup bonus include:
Opening new bank accounts
Qualifying for credit card introductory bonus offers
You can also get free cash by referring apps when friends and family sign up.
For example, you can earn unlimited $15 referral bonuses from Cash App. You'll just need to use your referral link to encourage friends and family to sign up.
When they make their first transfer you earn cash, which is a great thing!
---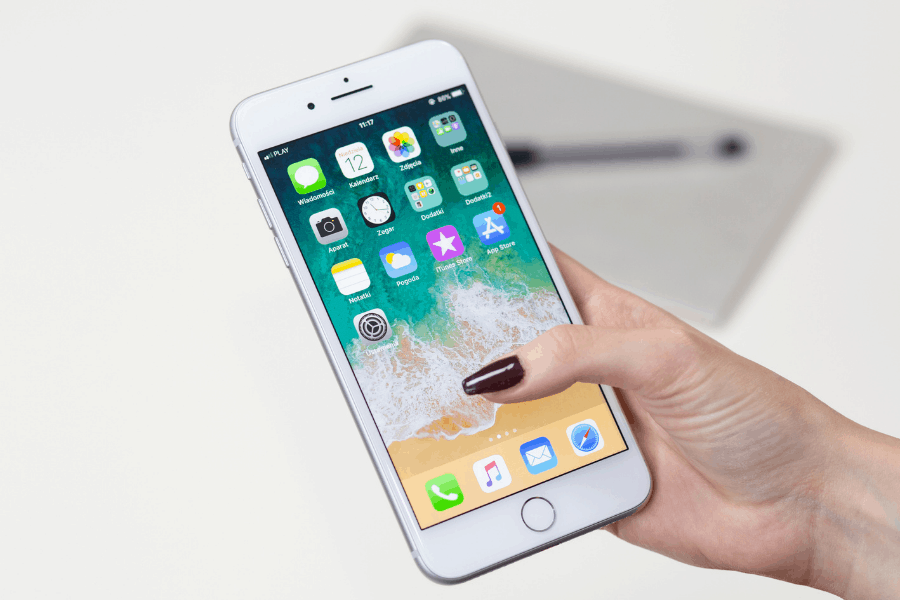 Get $5 Free Cash With CashApp
#1 rated in the App Store!
CashApp makes it easy to send money, get paid, save, and invest all in one convenient mobile app. Sign up and start doing more with your money!

Use code VZXRXZN to sign up for Cash App and earn your $5 bonus.
---
Free Money Hacks for Gift Cards
Want to earn free gift cards? Or sell unwanted gift cards for cash?
Here are some of the best free money hacks for collecting gift cards, selling them or buying them at a discount.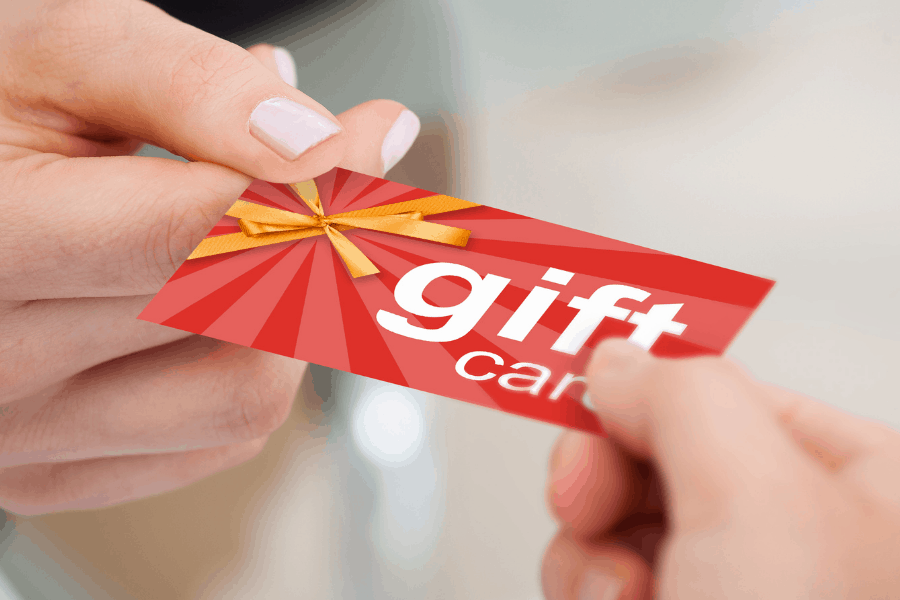 EJ Gift Cards. EJ Gift Cards is a one-stop shop for buying and selling gift cards. You can get a card valuation and if you like the amount being offered, you can sell gift cards for quick cash. That's a great way to put unwanted gift cards to good use.
MyPoints. MyPoints is one of the simplest free money hacks for earning gift cards to top brands. You can earn points and trade them for free gift cards without spending any money.
Raise. Raise offers discounted gift cards, up to 30% off. You can get a cashback bonus on your first purchase and if you have gift cards to sell, you can do that here too.
Card Cash. Want to get rid of unused gift cards and exchange them for stuff you really want? With Card Cash, you can sell unwanted gift cards for cash or trade them for gift cards you want.
ClipKard. ClipKard pays you cash for gift cards you want to sell or lets you buy them at a discount.
Get Free Money Back With Refund Apps
Refund and price-matching apps save you money on the things you buy with zero hassle.
If you can find something you bought at a higher price for less elsewhere, the app negotiates a refund or price match for you.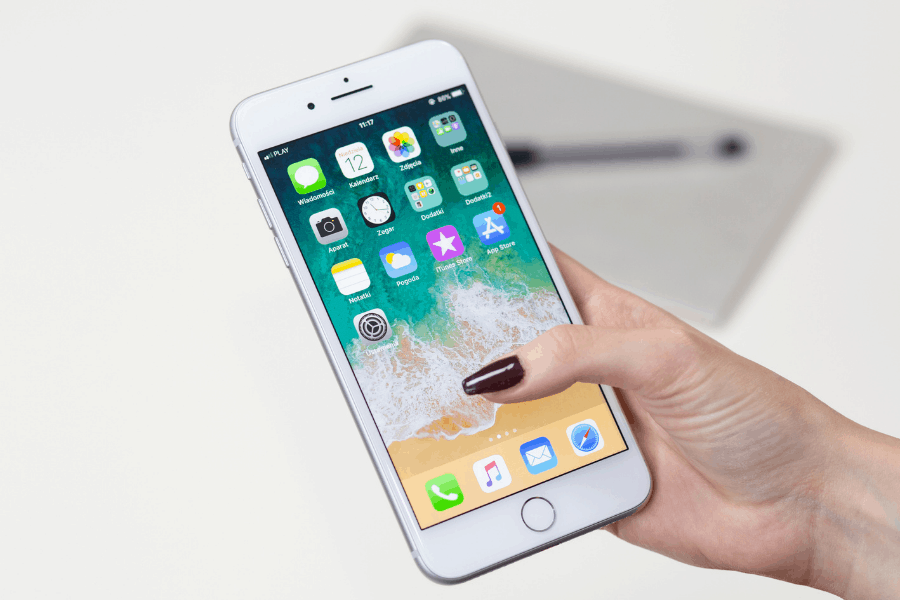 Here are my top picks for the best free money apps with refunds and price matching.
Paribus. Paribus is a price-matching app and it's one of the best ways to hack free money because it's so easy to use. You sign up for Paribus using your email and the app scans your receipts to find potential savings, then negotiates a price match refund for you.
Earny. Earny is a price protection app that you can use to get free money back on purchases when they're delivered late. You can also earn cashback by sharing links or participating in sweepstakes.
Sift Wallet. If you use a credit card to shop and want some free money hacks to save on purchases, you'll love Sift Wallet. You link your credit card to the app and Sift calculates which of your rewards cards will offer the most points or cashback on purchases.
Fetch Rewards. Shop in stores? Use e-receipts or upload your physical receipts to the Fetch Rewards app to get free money from making common purchases.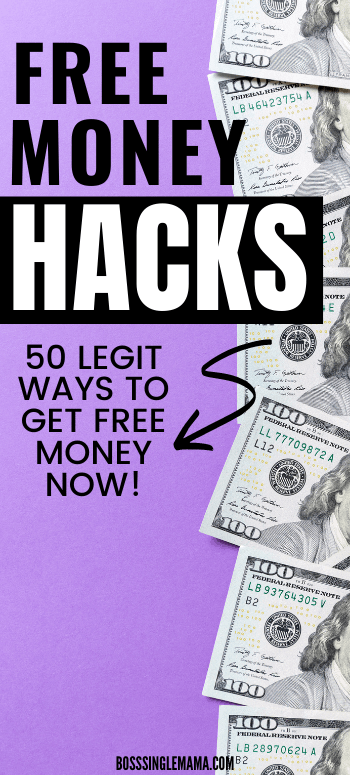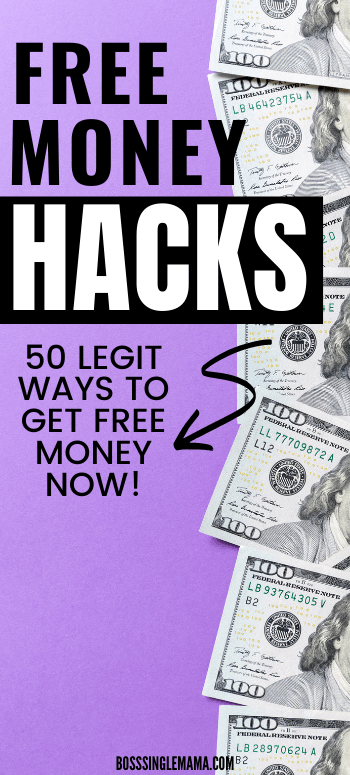 Lower Your Bills to Hack Free Money
Another of my favorite free money hacks involves using bill negotiation apps. This is a good way to save money on almost everything.
These apps review your expenses, negotiate better deals with your billers and help you pinpoint expenses you can cut out of your budget to save.
Here are some of the best bill negotiation apps for saving major cash!
Trim. Trim is a financial manager that reviews your spending and looks for things you can cut out like old subscriptions. The app can also help you find other ways to save, like cutting out pricey bank fees or getting a discount on your cell phone plan.
Rocket Money. If you're looking for a way to easily lower bills, Rocket Money might be the answer. This app can help you cut out the fat in your budget and boost your net worth.
Tello. Spending hundreds of dollars on cell phone bills is such a waste of money. If you're looking for an easy free money hack to put cash back in your budget, consider switching to a prepaid cell phone plan with Tello.
Billshark. Billshark can help you save money on monthly bills. In fact, it's a legitimate way to save as much as 25% each month!
Tally. Saving money on credit card interest is a great money hack that can also help you get out of debt. Tally is a money app that helps to lower your credit card APRs so you save money.
Upstart. Consolidating credit cards into a low-rate personal loan is another way to save money on bills and pay off debt faster. You can get free loan quotes from Upstart without affecting your credit scores.
SuperMoney. Got a mortgage? Refinancing could make it cheaper and save hundreds or even thousands of dollars. Compare rates and get quotes from different lenders at SuperMoney.
Truebill. Truebill can help you save money on bills but it's also helpful for tracking your spending. That's a plus if you struggle with managing your budget every month.
Cut cable. Cable can be a major drain on your budget. You could save money by choosing one or two streaming services like Amazon Prime or Hulu instead.
Adjust your thermostat. A simple money-saving hack is one you can do without spending anything. Set your thermostat a few degrees higher in summer and a few degrees lower in winter to slash your electric bill.
Sell Items For Free Cash
Got stuff lying around the house you don't need or aren't using? You could easily hack free money by selling it all for cash.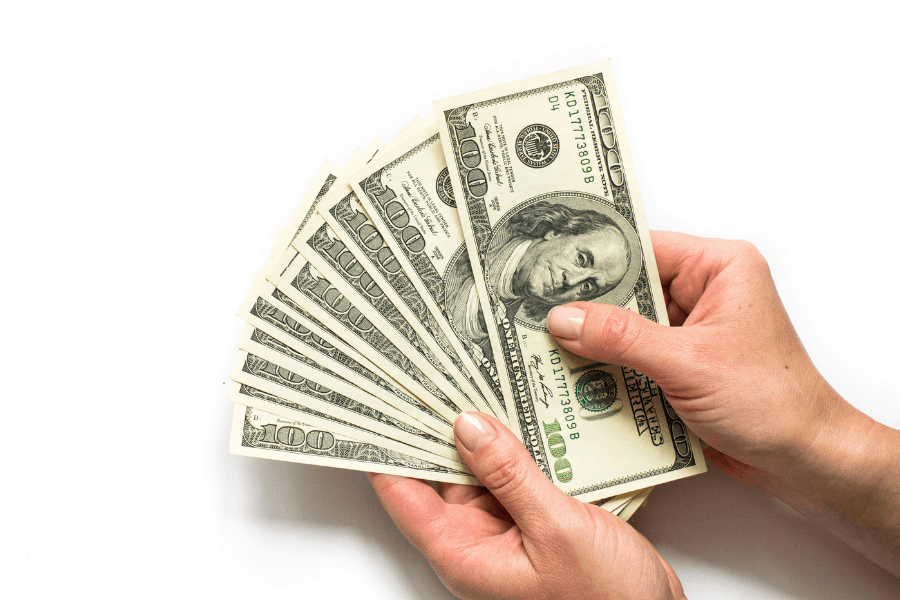 There are plenty of options for selling your unused or unwanted stuff and even little things can fetch a few bucks.
You can sell things at a pawn shop or try one of these best money apps for reselling.
Decluttr. Decluttr is a go-to pick for selling CDs, DVDs, games and books. You tell Decluttr what you have to sell and they give you an instant quote. If you like their offer, you ship in your items and get paid!
Gazelle. Gazelle is a great option for making money selling items if you have old electronics you want to get rid of. With Gazelle, you can sell used cellphones (or buy them), along with other electronic devices.
SecondSale. Second Sale is a site for buying and selling used books. So if you have a library that's bursting at the seams, you can try selling your books here for free money.
thredUP. thredUP is the world's largest online consignment store. This could be a great place to sell clothes your kids have outgrown for real cash.
Poshmark. If you have some high-end clothing or accessories, you could sell them to get free money on Poshmark instead.
Sideline Swap. Got kids who play sports? You can sell their old equipment for cash through Sideline Swap.
Facebook Marketplace. Facebook Marketplace is a great option for selling items locally. And another easy way to get free money through Facebook is to sell your stuff in local bargain groups.
eBay. eBay is another great choice for selling items and making easy money. There are fees for selling on eBay but you could easily make them back if you're pricing your items correctly and the things you have to sell are in-demand.
Craigslist. Craigslist is a go-to resource for selling things for quick cash. You can add a post in the morning and have cash in hand by the afternoon if your items are in high demand.
Related post: Pawn Shop Loans: Pros, Cons and How to Get One When You Need Cash
Get Free Money by Switching Banks
Tired of throwing money away on high bank fees? Or want to get a better rate on savings?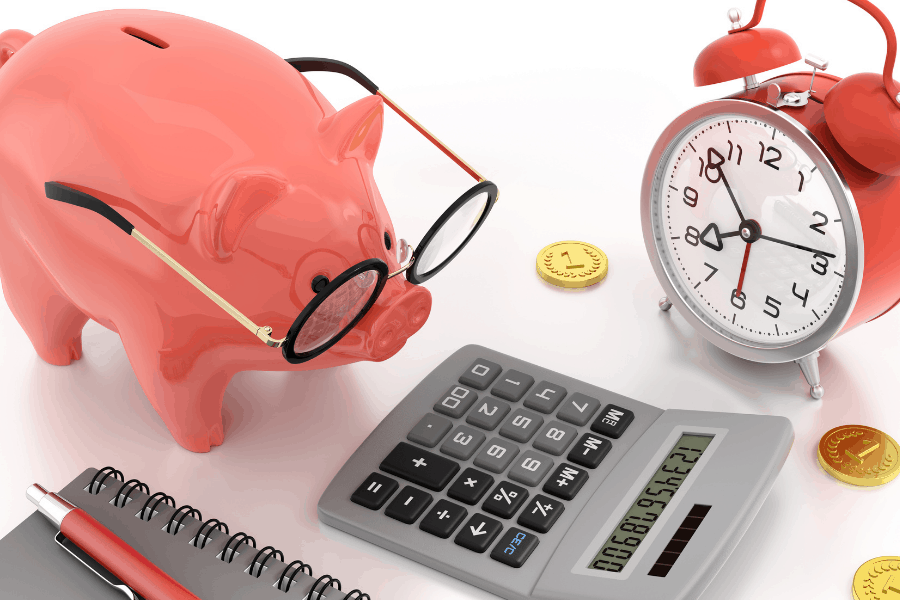 There are some great free money hacks that can help you get cash from your bank.
Opening a new bank account to collect sign-up bonuses
Changing banks to save money on fees
Opening a new savings account to get a higher interest rate
If you're in the market for a new bank, try these options for getting free money.
SaveBetter. SaveBetter is an online marketplace where you can review savings account offers from differents. If you're looking for the highest savings rates, you can find plenty of options to choose from here.
UFB Direct. UFB Direct offers some of the highest rates for savers, which is a great incentive to switch banks. Plus, you won't pay all of the steep fees other banks can charge.
CIT Bank. CIT Bank is one of the best online banks for getting a great rate on savings. CIT Bank offers high yield savings accounts, money market accounts and CD accounts. Their interest rates are easily some of the best around and way better than what you could find at a traditional bank.
Chase. If you want to stick with a brick-and-mortar bank you could check out the bank account bonus offers on tap with Chase. Chase routinely offers bonuses worth several hundred dollars to new customers who open checking or savings accounts.
HSBC. HSBC is another solid option to consider if you're interested in bank account sign-up bonuses. They've offered bonuses as high as $450 in cash to customers who open new accounts.
Invest Your Money
Investing can be a great way to grow your money on top of saving it in a bank account. And there are lots of investing platforms that offer free money as an incentive to open a new account.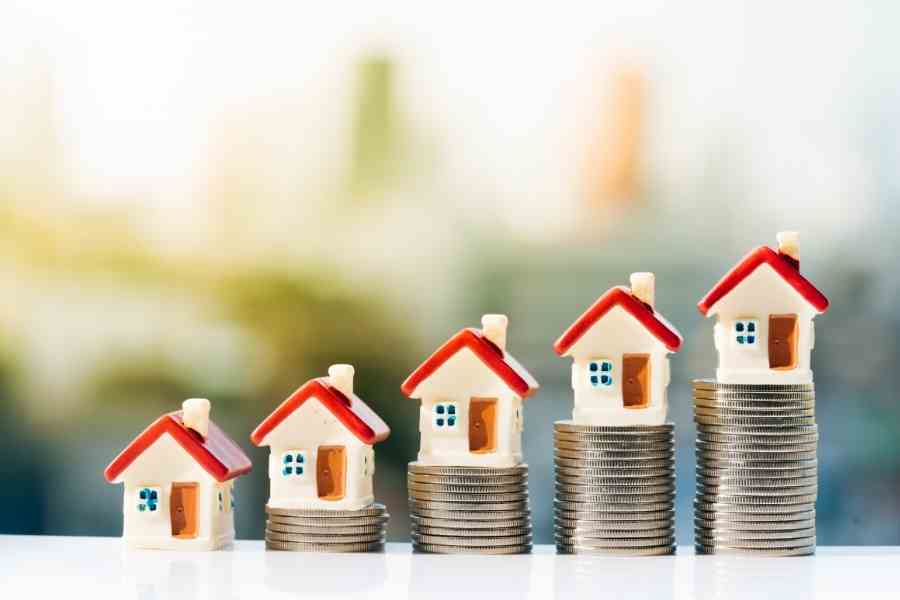 M1Finance. M1Finance makes investing easy and accessible. You just need $100 to start earning money from investments in stocks, cryptocurrency and other securities.
Acorns. Want a simple introduction to investing? With the Acorns app you can invest your spare change and get $5 free just for signing up!
RealtyMogul. Interested in real estate investing but don't want to own property? You can get all the benefits of property ownership without having to play landlord through RealtyMogul.
Fundrise. Fundrise is another real estate investment platform that can help you build wealth by investing in property online.
Coinbase. Interested in trading Bitcoin or other cryptocurrencies? It's easy to buy and sell crypto through Coinbase and you can get up to $200 when you open an account.
Look for Lost or Unclaimed Free Money
Did you know free money could be waiting for you out there that you don't even know about?
There are literally billions of dollars in unclaimed money just waiting for their rightful owners to show up.
If you want to find out whether you have any free money waiting on you, here are some sites to help with your search:
You can also search for forgotten retirement accounts online if you've changed jobs and left a 401(k) behind.
Hack Money for Free by Doing Odd Jobs
Got some extra time to spare? You could pick up some free cash by doing odd jobs or simple tasks around your neighborhood.
Some of the best ways to pick up extra money include:
Walking dogs (create a free dog walker account with Rover)
Babysitting or offer child care in your home (look for clients through Sittercity)
Raking leaves
Mowing grass or cutting weeds
Hanging Christmas lights or taking them down
Collecting mail for neighbors who are out of town
Washing and detailing cars
Power washing homes or sidewalks
Running errands for elderly neighbors
Those are all simple side hustles you can do to make extra money with little effort.
More Free Money Hacks
There are some hacks for getting free money that don't really fit into any one category. So I rounded them up here for you instead.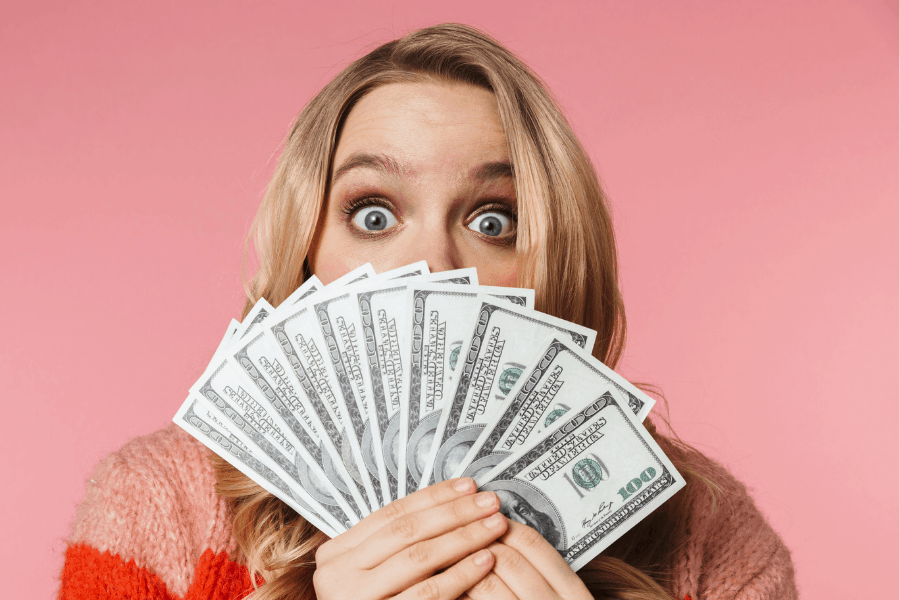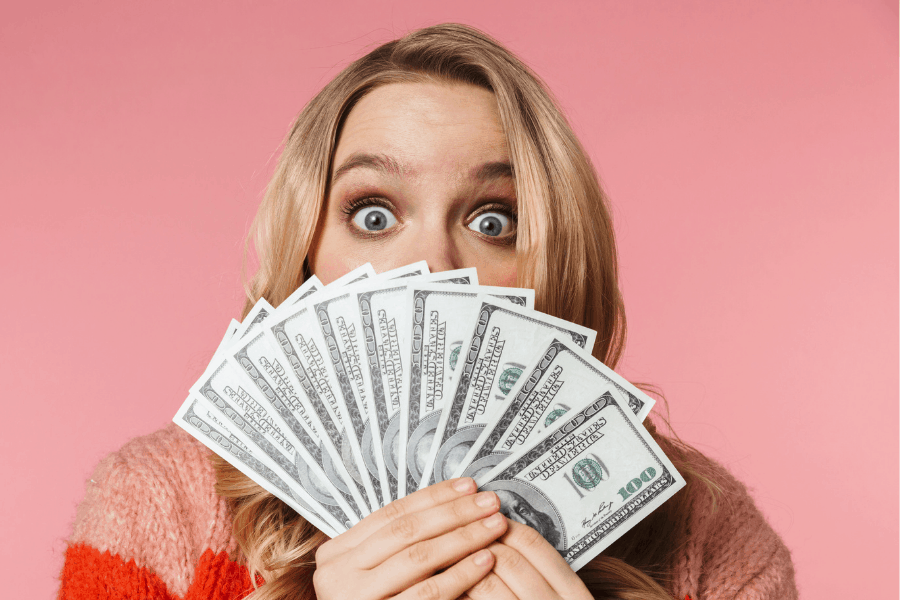 Try these money-making ideas to make easy cash when you need it!
Rent your car. Got a car you're not driving all that often? You could make money renting it out on Turo.
Get paid to deliver food. Driving for DoorDash is a simple way to hack money with a delivery side hustle. You can get paid an hourly rate, plus tips.
Get paid to grocery shop. If you don't mind spending time in the grocery store, you could earn free money as an Instacart shopper. Shoppers get paid an hourly rate, plus tips.
Wrap your car. Companies like Wrapify will pay you free cash to drive around town with ads on your car. If you don't mind advertising while you're cruising around, then it's another easy way to get money free!
Become a freelance writer. If you're interested in writing blog posts or articles for money, you might try freelancing. You could write about personal finance, pets, parenting–anything that interests you most, and earn unlimited money!
Ready to start your own blog or website? It's easy to get started with your own domain and hosting through Siteground. Plans are affordable, which is perfect for beginners!
Get healthy. With HealthyWage, you can place a bet for real cash on how much weight you want to lose. If you reach your goal, you earn cold hard cash!
Be an online juror. Want to make some quick and easy free money by becoming a mock juror online? Try OnlineVerdict.com to find mock juror jobs.
Rate new music. Like listening to music? With Slice the Pie, you can get free money to listen to up-and-coming artists and rate what you hear.
Look for cheat codes. Like playing your favorite video game online but hate paying for in app purchases? Try a site like CheatCC for legitimate cheat codes and free money cheats.
Test websites. When a website or app goes live, companies can pay money to everyday people to test them out. Sites like UserTesting.com let you test websites and earn free money.
Bump up 401(k) contributions. If you're working and you have access to a 401(k), you could be leaving free money on the table if you're not getting your full employer match.
Try a no spend weekend. A no spend challenge is a simple way to trick yourself into saving money. You just need to commit to not spending money for the weekend on anything unnecessary.
Start meal planning. Learning how to meal plan is a great money hack for saving on grocery shopping since you only buy what you need. Don't have time to plan meals? Check out the options from $5 Meal Plan!
Start a backyard garden. Growing your own food is one of the best money hacks for saving money on groceries. And it's super easy to start gardening to save money.
Shop around for insurance companies. Shopping around for car insurance, health insurance, homeowner's insurance or life insurance can help you find an insurance policy that fits your needs and your budget.
Turn junk mail into cash. Hate getting junk mail? You can turn it into free money by sending it to the Small Business Knowledge Center. The SBKC pays real money for junk mail and they'll even pay for your postage.
Become a flea market flipper. Flea market flip or reselling lets you make free money by selling things other people no longer need or want. Check out this FREE flea market flip workshop to learn more about how it works.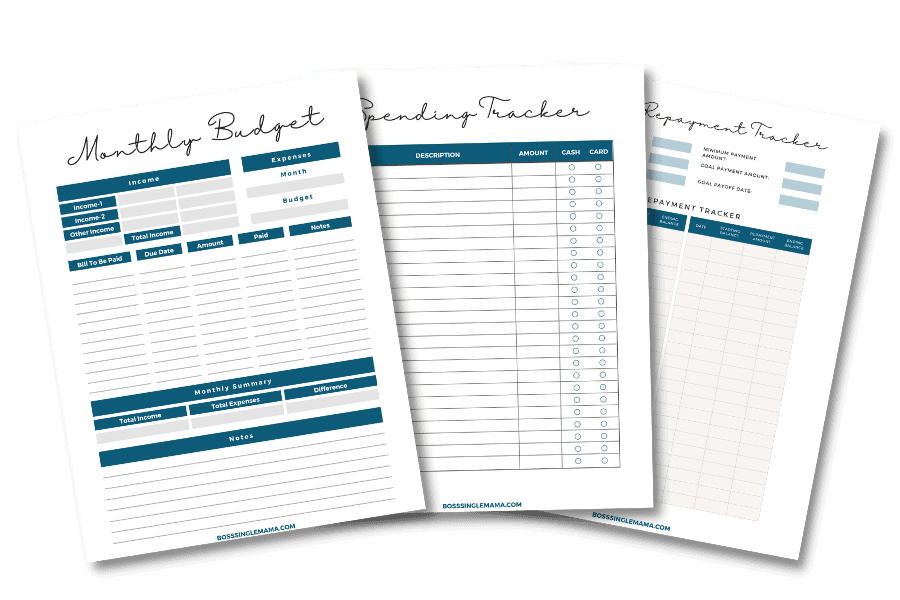 ---
Take Control of Your Budget!
Grab these FREE budgeting printables and get your finances on track when you join the weekly newsletter!
---
Final thoughts on free money hacks
Can you make a lot of money with free money hacks? Maybe. It all depends on which ones you're trying and how much time you're putting in.
Hopefully, I've given you plenty of ideas on how to hack money. Because let's be real, who doesn't like free money?
And you might find that one of these money hacking ideas could turn into a part-time or full-time income. That's worth checking them out if you're looking for ways to leave your 9 to 5 to good or simply bring in a steady side income so you can reach your financial goals.
Need more money tips? Read these posts next:
Which free money hacks will you try?