Last Updated on May 13, 2023 by Rebecca Lake
Looking for free money for Christmas?
The holiday season is an expensive time of the year for many families. According to the National Retail Federation, the average U.S. household spent $886.7 billion on holiday gifts in 2021 and 2022 spending is expected to match last year.
Spending that much could easily put a strain on your household budget. Having been a broke single mother, I know what it's like to try and plan a fun, frugal Christmas when you don't have a lot of money.
Finding extra money to pay for Christmas can make it easier to have a great time during the festive season with less stress.
So today, I'm sharing some of the best ways to get free money for Christmas without much work, including options for needy families on how to get financial assistance during the holiday season.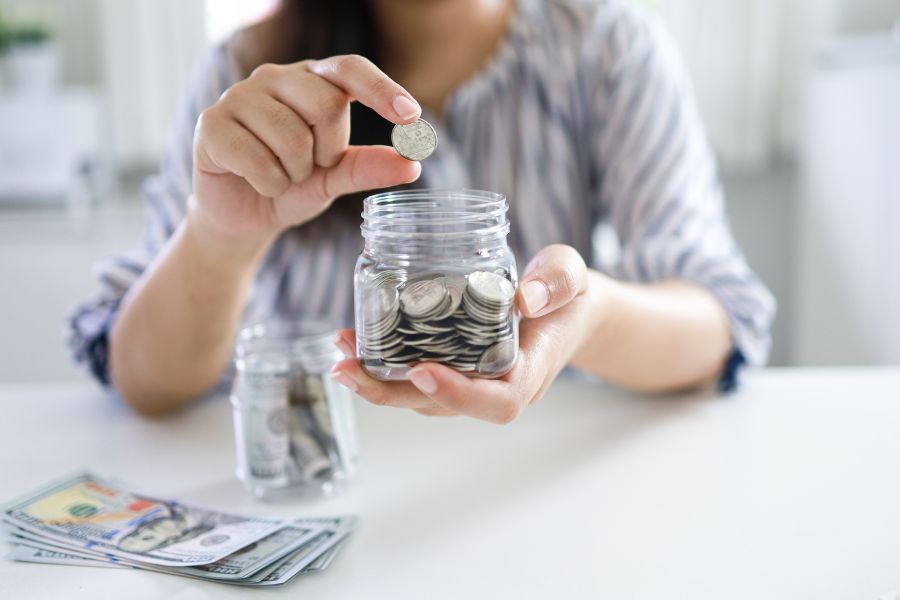 How Can I Get Free Money for Christmas?
Many of the easiest ways to get free money for Christmas involve doing simple tasks or things you might already do every day. If you're looking for ideas on how to create extra income for the Christmas holidays, consider these free money hacks.
1. Complete surveys for money
Online survey sites can pay you real cash or gift cards simply for sharing your opinions or doing easy tasks. You can make free money for Christmas from your mobile phone, tablet or laptop and it doesn't take up a lot of time.
That being said, not all survey sites are created equally and some pay more than others. If you're looking for a reputable survey site that pays well, consider signing up for Survey Junkie.
Survey Junkie is a market research company that pays you to complete simple surveys online. When you sign up for Survey Junkie, you can earn anywhere from $0.05 to as much as $500 per survey, just for sharing your opinions.
It's free to create a Survey Junkie account. Once you reach the $5 minimum payout threshold, you can withdraw your earnings to your bank account or PayPal.
2. Join an online focus group
Focus groups share feedback on products or services before they're launched to the general public. It's similar to getting paid to take surveys but you're doing more than just answering a few short questions.
Traditionally, focus groups would meet in person but it's possible to join online focus groups to make free money for Christmas from home.
Respondent.io and User Interviews are two of the top online focus group platforms. You'll need to fill out an application to join either platform, but both have great earning potential if you're looking for easy ways to make money for the holidays.
Join Respondent – The typical focus group participant earns $140 per hour.
Join User Interviews – Focus group participants can earn $50 to $100 an hour on average, though some studies pay as much as $200 per hour.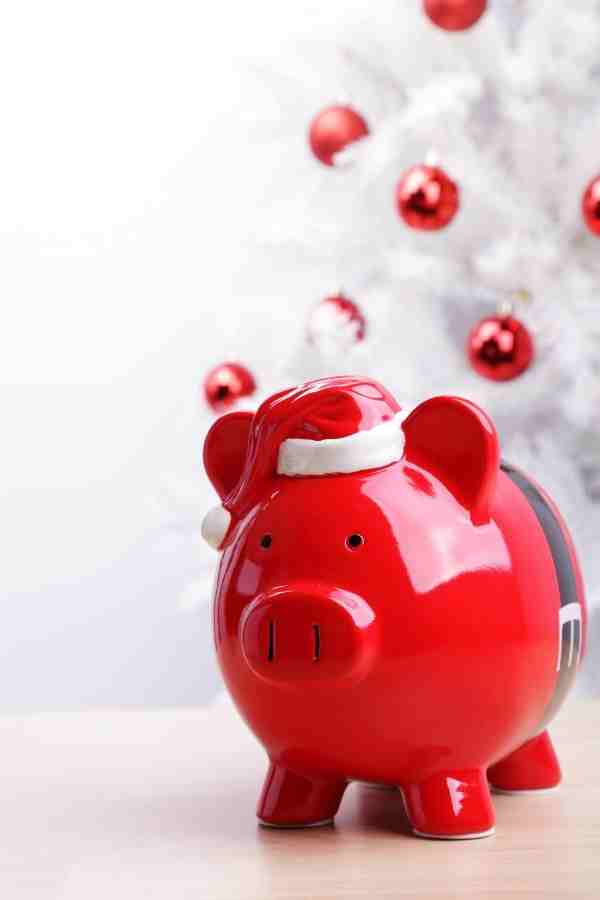 3. Earn cash back while you shop
Completing your holiday shopping may be one of the chores you dread most during the Christmas season. But you can turn it into an opportunity to earn cash back on your purchases that you can use to pay for holiday expenses.
Cash back apps like Ibotta and Rakuten pay you a percentage back of what you spend when you shop with partner retailers.
It's free to download Ibotta and you can use it to shop at more than 300 stores, including grocery stores, which is great if you're spending more on food during the festive season.
Rakuten is also free and you can use it to shop in stores or online, earning as much as 40% cash back at certain stores. You can also apply special coupon codes from Rakuten to rack up even more savings on holiday purchases.
Join Rakuten and start earning cashback instantly when you shop
4. Earn free money from sign-up bonuses
One of the easiest ways to get free money or Christmas is to qualify for sign-up or welcome bonuses. You could make $100 or more just for downloading free apps and validating your email address.
Here are some of the best mobile app options for earning free welcome bonuses:
You can also earn an introductory bonus when you open a new credit card. For example, you might apply for a cash back rewards card that offers a $200 welcome bonus.
While that sounds tempting, it isn't exactly free. You typically have to meet a minimum spending requirement to qualify for the bonus. So that's something to keep in mind if you're hoping to avoid holiday debt.
Related post: Best Money Gift Ideas
5. Make easy money with referral bonuses
Not only can you get free money for Christmas from welcome bonuses, you can also earn even more extra cash by referring friends and family members to those same apps.
You send your unique referral link or invite cost to friends and family. When they sign up for the app, you earn a referral bonus.
Here are some of my favorite apps for earning referral bonuses:
Swagbucks – Earn a $5 welcome bonus and get $3 for each referral + 10% of what your friend earns forever
Rakuten – Earn a $10 welcome bonus and up to $30 for each referral
CashApp – Get $5 for each friend you refer when they sign up and send at least $5 through the app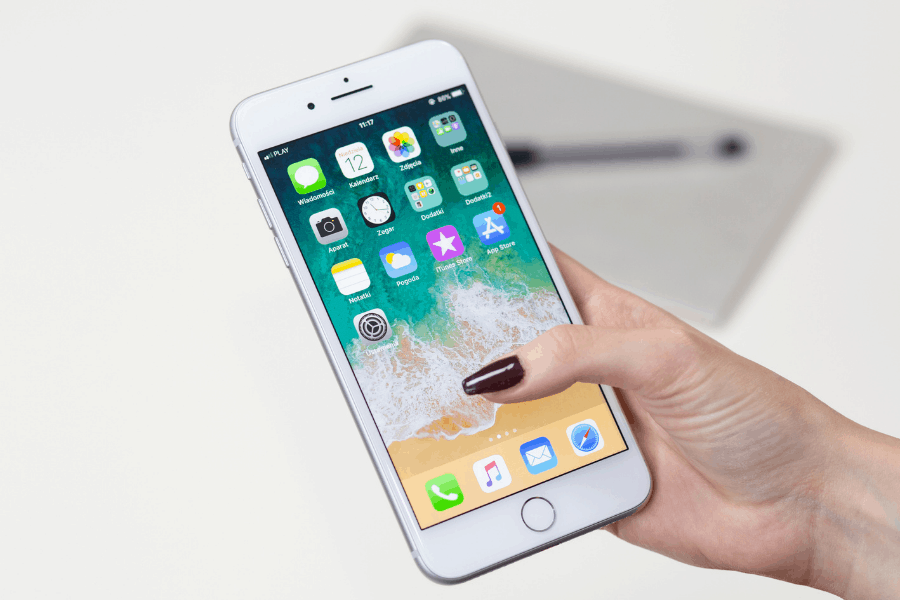 Get $5 free from Cash App!
Use code VZXRXZN to sign up for Cash App and get your $5 bonus.
6. Get paid to play games
If you love playing games on your phone that can be a great way to get free money for Christmas. There are a number of apps that will pay you for doing simple tasks online.
Swagbucks, for example, can help you make extra money by playing games or watching videos. You can also earn cashback from online shopping with the Swagbucks app.
And remember, you can get a $5 bonus when you create your new Swagbucks account. Plus, you can pile up extra cash from referral bonuses for each friend or family member who signs up using your unique link.
7. Earn money for reading emails
Getting paid to read emails is another easy way to get free money for Christmas. Apps like InboxDollars pay you money to read emails and/or complete offers inside the emails.
You can also earn money in other ways from InboxDollars, including:
Taking surveys
Playing games
Earning cash for grocery shopping
Getting cash back when you shop online
?InboxDollars currently offers a $5 welcome bonus just for signing up
8. Get paid to grocery shop
You may already be earning free money for Christmas by shopping for groceries with the Ibotta app. But you can also make extra cash for the holidays by shopping for others.
Instacart shoppers get paid an hourly rate plus tips for picking up groceries and delivering them. Becoming an Instacart shopper could be a great side hustle for making holiday spending money if you have a reliable vehicle and some spare time.
Apply now to become an Instacart shopper
9. Deliver food
Delivering food is another easy way to get money for the holiday season. When you sign up to become a DoorDash dasher, for example, you can earn an hourly wage plus tips for delivering food orders.
Just like with Instacart, you'll need a reliable vehicle and some spare time to make money delivering food. But it can be a great way to get the money you need to pay for Christmas shopping without much effort or work.
Sign up to deliver food with DoorDash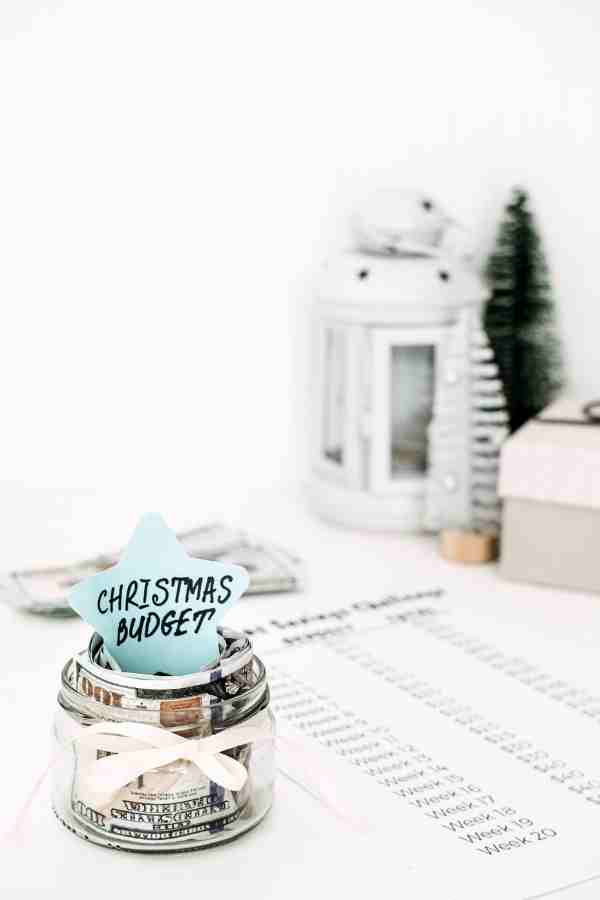 10. Get a seasonal job
Retailers and restaurants always need extra help during the holiday season. If you have room in your schedule to take on a part-time job, that could be a great way to make extra money for Christmas.
You can also try doing gig work if you can't commit to a set schedule each day. The Steady App is a great resource for connecting with short-term gig work in your local area.
You can search by zip code to find gigs that you're suited for, based on your skills and experience. The average Steady App user makes an extra $5,000 a year on the side doing odd jobs locally.
Want a simple way to find side jobs? The Steady App connects you with freelance job opportunities and gig work to help you boost your income fast. Download the Steady App and start earning now!
11. Start a side hustle
Side hustles can be a great way to make extra money for Christmas or at any time of year. There are lots of ways to make money with side hustles, online or off.
For example, some of my favorite online side hustles include:
Starting an Etsy shop and selling Christmas crafts
Teaching kids online with Outschool
If you're looking for ways to make money on the side offline, you might try
Pet-sitting or dog-walking (you can create an account with Rover to connect with pet owners locally)
Running errands for people
Doing yard work
Hanging Christmas lights
Getting paid to lose weight with HealthyWage
Selling plasma
Here are 140+ legitimate side hustle ideas for making extra money.
12. Lower your bills
Finding extra money to pay for Christmas could mean taking a second look at your budget. If you can drastically reduce expenses, that can help free up money to pay for the holidays.
Some of the best ways to lower your expenses include:
Switching from a contract cell phone to a prepaid service
Finding ways to save on electricity, like installing a programmable thermostat
Switching to a bank that charges fewer fees
Eliminating unused streaming services
Those are all relatively simple fixes for saving money on bills. And if you're struggling to find extra savings in your budget, a tool like Trim can help.
Trim is a personal financial manager that looks for areas in your budget where you could make cuts. You can sign up for Trim to find overlooked opportunities to save.
Refinancing debts is another way to create money from nothing to pay for Christmas. When you refinance, you can lower your monthly debt payments and potentially save on interest charges.
Upgrade is a great option to consider if you're looking for personal loans for debt refinancing and consolidation.
You could borrow up to $50,000, with low fixed rates and affordable monthly payments. And there are no prepayment penalties if you decide to pay your loan off early.
Check your personal loan rates with Upgrade
13. Look for unclaimed money
It's possible that you might have free money for Christmas waiting on you to claim it.
Millions of people have unclaimed money floating around. You might have an old bank account or retirement account you forgot about. Or there might be tax refunds you never collected.
You can use the following sites to check for any unclaimed cash that might be owed to you: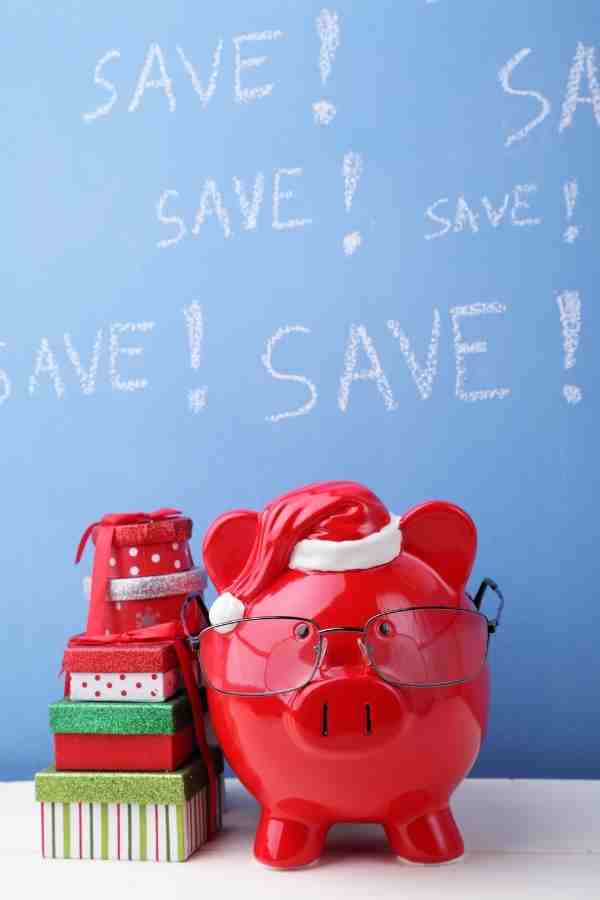 14. Sell things around the house
If you have extra items around the house you don't need you could sell them to get quick cash for Christmas. Some great things to sell for easy money over the holidays include:
Electronics
Cellphones
Gaming systems and video games
Toys
Power tools
These are all things that other people may be looking to buy to give as Christmas gifts. And the best part is that while you're selling off things to make money for Christmas, you can also declutter your house ahead of the holiday season.
Related post: 50+ Things to Sell to Make Money (Sell Stuff for Cash Fast!)
15. United Way
The United Way helps families to connect with the financial help they need in their local communities. United Way chapters can also run holiday assistance programs to provide financial relief at what may be a difficult time of year.
For example, the United Way Toys from the Heart program serves families with children under 18. Through the program, families in need can get help through the winter holidays, including:
Free gifts for Christmas
School supplies
Personal items for children
Free Christmas trees
Free food baskets for families
You can check with your local United Way to find out what kind of help is available to make your Christmas Day a memorable one.
16. Operation Santa
The USPS Operation Santa program helps people who want to give at Christmas connect with needy kids.
Parents can submit a request for toys through the program by having their child write a letter to Santa and submit it through the Operation Santa website. People who want to help can read through the letters and "adopt" a child for Christmas.
They purchase items from the child's wishlist and ship them through their local Post Office branch. The Post Office delivers the packages with Santa listed as the sender as a fun surprise for kids.
17. Toys for Tots
The United States Marine Corps runs the Toys for Tots program, which distributes free Christmas toys to children whose parents can't afford the program. The program relies on toy donations from individuals and businesses.
If your budget is too tight to afford toys for Christmas, you can apply for Toys for Tots through your local chapter. Keep in mind that you'll want to give yourself plenty of time to sign up since there are usually deadlines for receiving gifts through the program.
18. Salvation Army
The Salvation Army provides financial help for low-income families and needy individuals who are experiencing hard times. For example, they can help with heat and electricity bills and the Salvation Army operates food pantries for low income families that need food assistance.
Your local Salvation Army chapter can also be a great place to look for Christmas help during the winter holidays.
The Angel Tree Program provides financial assistance to families in the form of free Christmas gifts, school supplies, hygiene items and clothing for kids in need.
19. Catholic Charities
Catholic Charities is a network of charities across the country that's headquartered in Alexandria, Virginia. Local churches can participate as part of the network to provide different types of help to needy families and individuals.
The kind of help that's available to you will depend on where you live. But generally, you may be able to get food help or free Christmas toys for kids through your local chapter.
20. Boys & Girls Clubs of America
Boys & Girls Clubs of America sponsor a number of programs to help needy kids all year-round. During the winter holidays, local chapters can help kids have a merry Christmas by providing them with free toys.
You can reach out to your local chapter to see if there are any holiday toy drives in your area. If so, you can sign up to have your child receive toy donations through the program.
21. Christmas Spirit Foundation
The Christmas Spirit Foundation provides Christmas trees for military families through the Trees for Troops program. Trees are donated by individuals, tree farmers in local communities and businesses, then delivered to military bases around the U.S. and overseas.
This program doesn't provide free money for Christmas to military families directly. But it could help you to save on the expense of having to purchase a Christmas tree if you live on a base where free Christmas trees are delivered.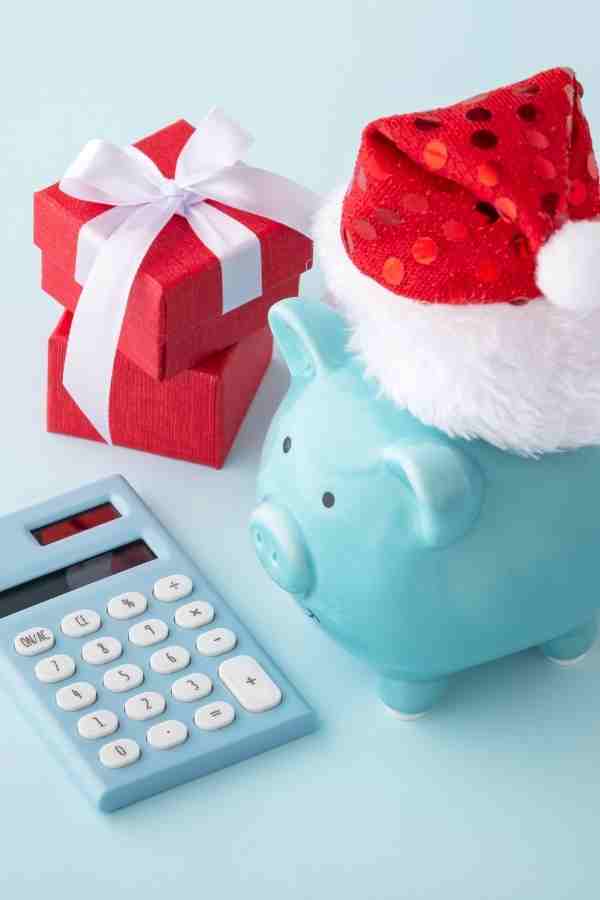 22. Santa's Little Helpers
Santa's Little Helpers is a Reddit community that's dedicated to helping underprivileged children have a merry Christmas.
Individuals and families can join the Santa's Little Helpers Reddit and share an Amazon wishlist of toys or other gifts they'd like their child to receive. Note that you do need to share your general location.
You can create a post telling your story and why you're looking for Christmas help. "Helpers" can then choose to purchase items from your Amazon wishlist and have them delivered to you.
23. Local businesses
Local businesses can sponsor assistance programs at Christmas for families who need help to have an enjoyable holiday.
For example, there's a local car dealership in our town that collects toy donations each year and distributes them to area families in need. Other local businesses do bike drives where they collect new bikes for needy kids of all ages.
You can check out Facebook pages for local businesses or look for flyers or signs while you're visiting them to see what kind of Christmas assistance might be available.
24. Local churches
Local churches often have Christmas assistance programs to help families in need. The kind of Christmas help you might be able to find includes:
Food baskets
Free Christmas toys for kids
Free Christmas trees
Help with utility bills
A simple zip code search can help you find local churches near you that offer Christmas programs for families who need help.
25. School programs
Your child's school may sponsor programs or coordinate with local charities and businesses to offer Christmas help. That can include free gifts for kids, school supplies, backpacks, clothing or holiday meal packages.
You can contact your child's school to see what help might be offered and how to apply.
26. Local community organizations
There are many community organizations that offer financial assistance at Christmas, so it may be a good idea to see what kind of help is available in your local area.
For example, the Society of St. Vincent De Paul offers several seasonal programs in major cities across the U.S., including winter coats for kids, holiday food help and Christmas gifts. Even if you live in a smaller city or town, there may be options for local families.
For instance, you could try the local branch of your Lions Club, Kiwanis Club or Rotary Club. These organizations may collect toy donations to distribute to needy children or other specific items for families who need help during the holidays.
Other local organizations that offer Christmas assistance include the Loyal Order of Moose, Veterans of Foreign Wars (VFW) and the Shriners Temple. Again, you can do a simple Google search to find local agencies that offer free money for Christmas or other forms of holiday help near you.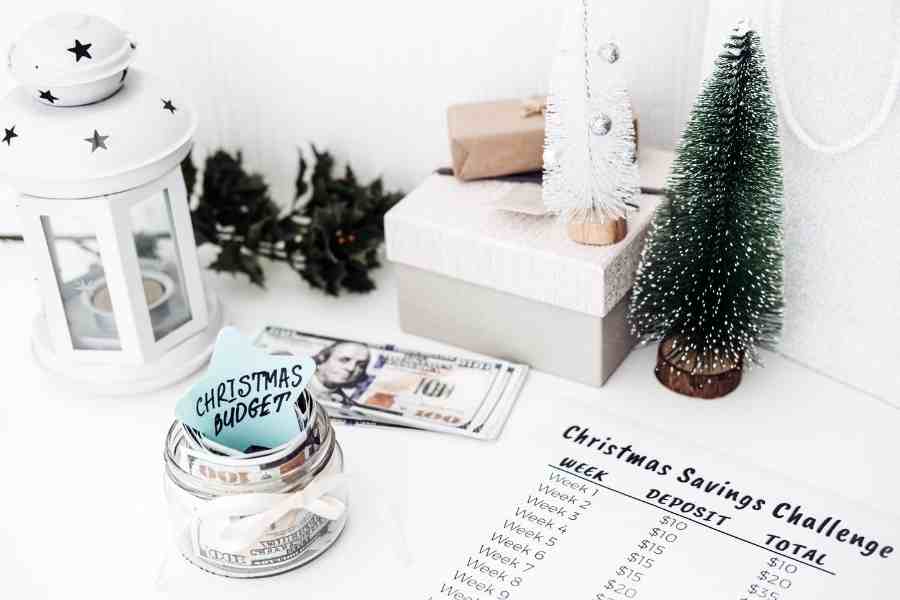 Free Money for Christmas FAQs
Does Samaritan's Purse offer Christmas help for needy families?
Samaritan's Purse is a charitable organization that funds a number of assistance programs for people in need. Operation Christmas Child delivers Christmas presents to underprivileged children around the world. Unfortunately, this program does not extend to children in the United States, with the exception of Native American populations living in the western U.S.
How can I get free money for Christmas gifts?
There are a number of ways to get free money for Christmas gifts, starting with using some of the money hacks mentioned here to get cash without much work. You could also consider a seasonal job or Christmas side hustle to make extra income during the holiday season. And if you need financial assistance for Christmas, local churches, local businesses and local charities are all great places to look for help.
How can I make quick money for the holidays?
The fastest way to make quick money for the holidays may be selling things you no longer need. You can sell items to a local pawn shop, on Facebook Marketplace, Craigslist or local Facebook bargain groups for fast cash. For safety reasons, consider meeting up with your buyers in a public place or at your local police department.
Related post: Pawn Shop Near Me? Find the Best Pawn Shop for Quick Cash
Final thoughts on how to get free money for Christmas
The holidays may be some of the best times you spend with your kids since there are so many memories to be made. There's nothing wrong with needing a little extra cash to cover the holiday season and fortunately, there are plenty of ways to get free money for Christmas.
And remember that while gifts are great, the holidays aren't just about the presents. Good health and time spent with friends and family can be the best gifts of all.
Need more money tips? Read these posts next:
How to Get Free Money for Christmas