Last Updated on December 17, 2022 by Rebecca Lake
Etsy is a one-stop shop for unique products and opening an Etsy store can be a great way to make extra money. Some Etsy sellers are able to generate a full time income by selling handmade crafts, craft supplies, vintage items or digital products.
If you're interested in helping your child find ways to make money, you might be wondering how to start an Etsy shop as a teenager or if it's even possible.
Etsy allows teens aged 13 to 17 to use the site, with their parent or guardian's permission and oversight. Parents can open an Etsy shop and run it on behalf of a minor child who's 13 or older.
Is it a good idea to help your teen start an Etsy shop? How do you come up with a concept for an Etsy store? And how much money can teens make with their own business on Etsy?
Today, I'm sharing an ultimate guide on how to start an Etsy shop as a teenager and make good money selling unique products, including a firsthand case study involving a teen Etsy entrepreneur.
Can Teenagers Start an Etsy Business?
Etsy's terms and conditions require shop owners (and buyers) to be at least 18 years of age. Anyone under 18 is considered a minor and minors are not allowed to create their own Etsy accounts, either to buy or sell.
However, it's possible to start an Etsy shop as a teenager under the age of 18 with a parent's help. Etsy's policies allow parents or guardians who are 18 or older to open and manage an Etsy shop on behalf of minor teens who are 13 or older.
If your teen is interested in having their own Etsy shop, there are a few rules you'll need to know:
All financial information on the account, including bank account details and tax information, must be under the parent or legal guardian's name.
The full name on the account must be the parent or legal guardian's name.
If a minor has a shop, the parent or legal guardian must be listed as the owner on the shop's About page.
Minors under 18 may not be listed as shop owners.
The email address used to open the account must be registered in the parent or legal guardian's name.
It's very important to understand the rules for business owners since violating them could get your Etsy shop suspended. While it's not impossible to get a suspended Etsy shop back it may require some hard work on your part.
Looking for a remote gig or work-from-home job? Virtual Vocations features remote jobs and at-home jobs in over 50 categories so you can find a role that fits your skills. Create a Virtual Vocations account and start browsing listings to find your next remote job!
Is Starting an Etsy Shop as a Teenager a Good Idea?
Starting an Etsy side hustle as a teen can be a great way for kids who have an entrepreneurial spirit to learn the ins and outs of running a business. Teens can also learn some valuable real life skills that can help them as adults, including:
Communication skills
Time management
Organizational skills
Problem-solving and critical-thinking skills
Marketing skills
Copywriting and how to write for search engines
Graphic design
Customer service
How to manage business finances
Opening an Etsy shop can be a great idea for a creative teen who wants to start a handmade craft business or sell digital downloads through their own online store. And it's possible for a young entrepreneur to start an online shop with little money, depending on what they plan to sell.
High schoolers can also get high school credit on their transcript by running small businesses. Young people can treat the store as a capstone project or senior thesis, making money while fine-tuning their business expertise.
---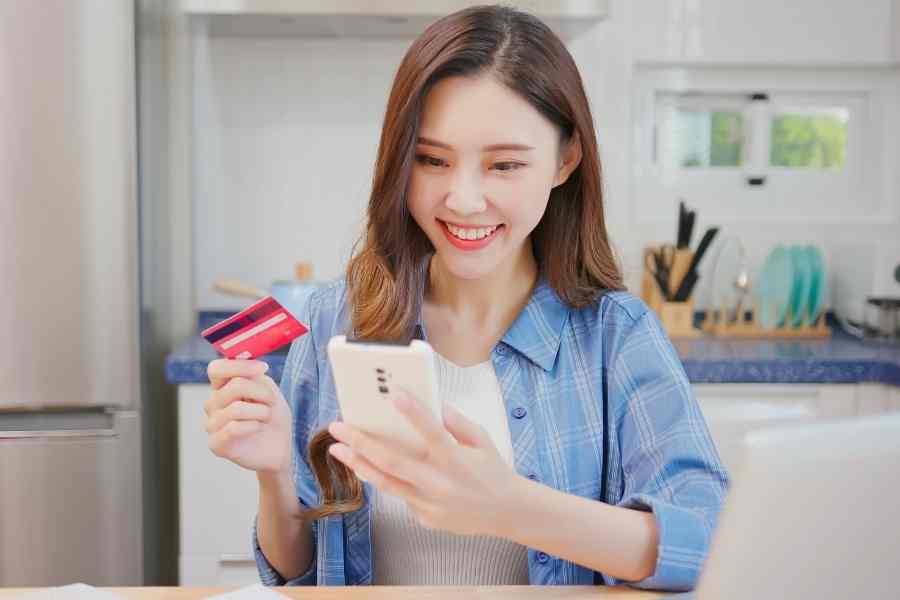 Want to Get Cash Back When You Shop?
Making extra money is easy with Rakuten!
Rakuten is a free app and browser extension that helps you find coupons and discounts when you shop online or in stores. You can earn up to 40% cashback when you shop at hundreds of partner retailers, plus get a $10 sign-up bonus and up to $30 in bonus cash for each person you refer!
---
How to Start an Etsy Shop as a Teenager
If your teen is ready to start their first Etsy shop, it helps to have a plan. The first things you'll want to do include making sure their products can be sold on Etsy, verifying that you're in a location where selling on Etsy Payments is available and reviewing Etsy's seller policies.
Once you've done that, here's what you'll need to do next to start an Etsy shop for a teenager.
1. Decide what type of product to sell
A lot of people assume you can sell anything on Etsy but that's not exactly true. Etsy has specific guidelines for what you can sell, which include:
Handmade products that are designed or created by the seller
Vintage finds that are at least 20 years old, which can include clothes, housewares and electronics
Craft supplies, party supplies and like-kind items that are either handmade, commercial or vintage
Now, what can you NOT sell on Etsy?
Etsy prohibits certain items, including:
Tobacco
Drugs or drug paraphernalia
Weapons
Hazardous materials
Items that use the intellectual property of someone else (i.e., nothing that infringes on a trademark or copyright)
Items that violate local laws regarding what can be shipped or mailed
Etsy also has a ban on reselling items that you didn't make. For example, you can't buy things on Amazon and list them as handmade items unless you're personalizing or customizing them in some way.
According to Etsy, reselling include:
Creatively repackaging commercial items (for example a gift basket consisting of non-handmade items)
Curating a collection of others' handmade goods that you did not design or make
Selling items made or designed by another seller who is not part of your shop
Selling traditional handicrafts or fair trade items that you did not design or make
However, there's definitely some gray area here as there are plenty of sellers, including a few top sellers, who are clearly reselling items they've purchased elsewhere while listing them as handmade goods.
Etsy's policy, while unspoken, seems to be that if a listing is allowed to remain on the site then it's alright with them. But take that with a grain of salt when deciding which products to offer.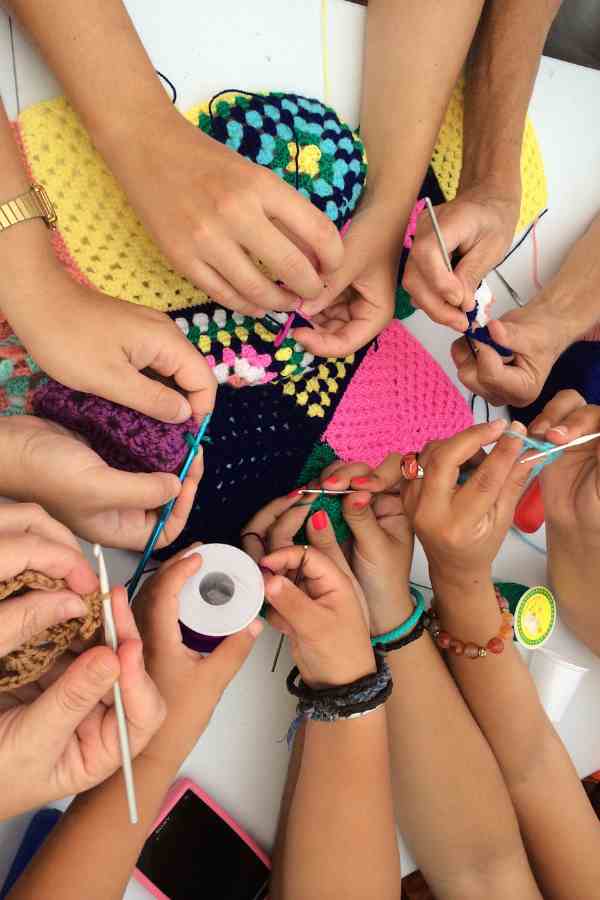 What should a teenager sell on Etsy?
The best way to come up with a great Etsy shop idea is to consider what your teen is interested in.
Do they love bath bombs? Then they might start an Etsy shop selling bath bombs they make by hand. Or if they're into designing digital notebooks or planners on their iPad, they could set up a shop that offers digital downloads.
Looking at the top sellers is a good way to get a feel for what Etsy shoppers like to buy and how much money they're willing to spend on those items. For example, some of the top sellers for 2022 include:
Digital planners
Art prints
Custom t-shirts
Custom pet gifts
Personalized doormats
Stickers (digital or physical)
Hand-knitted or crocheted items
Researching what's selling on Etsy can give your teen some inspiration for similar products they might want to make and sell. That can also help them figure out their target market and customer base.
2. Create your initial inventory
You'll need to set up some product listings once you get your shop open, which means you'll need some products to sell.
At this stage, you and your teen should be working on sourcing materials and creating products if you're selling handmade items. If you're doing digital products only, then your teen will need to design them and create the PDF files using a tool like Canva.
As far as how many items to make, Etsy recommends having at least 10 listings to start. You can make just one item per listing or multiple items for each listing, depending on how much money you want to invest in materials upfront and how many you expect to sell.
And there's no ideal number of listings you need to be successful. Some of the biggest sellers have hundreds or even thousands of listings, but it's possible to make good money on Etsy with a handful of carefully chosen items.
3. Choose a business name
Part of building a successful business on Etsy as a teenager is branding. That's where choosing a good shop name that attracts the interest of potential customers comes in.
Your teen's shop name should be something that reflects what their shop is about and who it's for. It also has to fit Etsy's guidelines, which means:
No spaces or special characters
No profanity
No names that are already being used by another Etsy seller
No trademark infringement
The name must also be 4 to 20 characters long.
If you're helping your teen write a business plan, picking a name might be one of the first things you do. And if you're stuck on what shop name to choose, you can use a free business name generator tool to get ideas.
4. Complete the initial shop setup
Opening an Etsy shop is a little bit of a process and it can take about an hour to complete the basic setup. Here's how to start an Etsy shop as a teenager, with a parent or guardian's help:
To open an Etsy shop, visit Etsy.com/sell and select Get started.
Enter your personal information, including your name, email address, mailing address and Social Security number.
Select your shop language, country, and currency, then click Save and continue.
Choose your shop name, then click Save and continue.
Set your preferred shop language, country and currency.
You need to complete the first step of opening your shop on a desktop web browser. Once your shop is open, you can manage your shop on the Sell on Etsy app.
You'll also need to set up the financial information for your shop. That means linking a bank account to Etsy. You'll need to verify your bank account before you can start accepting payments as an Etsy seller.
If you're helping your teenager start an Etsy shop, you might want to set up a separate bank account to cover listing fees and receive deposits from sales. Just remember that the bank account has to be in your name, not your teen's.
Looking for the best high yield savings option? Compare savings account rates online at top banks and credit unions now!
5. Design your Etsy storefront
Once your teen's Etsy shop is set up, they can spend a little time tweaking the design of their storefront. That includes:
Uploading a banner and shop logo
Writing your shop announcement
Filling out the About section
Setting up profiles for all shop members (with the parent as the owner and the teen as a maker or creator)
Drafting your shop policies for payments, returns, exchanges, shipping and custom items
Setting up your shipping profiles
You can also link any social media accounts you've set up for the shop. And Etsy allows you to include a link to your own website if you're also starting a blog to go with your teen's Etsy shop.
The good news is that you don't need to be a graphic designer to create a logo or banner image. Canva is a great place to design banners and logos, regardless of skill level, and they even have plenty of free templates you can use.
6. Add products to your shop
At this point, your teen should be ready to add listing details for their products. To add a product listing, you'll click on 'Shop Manager', then 'Your shop'. You'll then click 'Add a Listing'.
Here's how to add listings step by step:
Add photos and video
Choose your thumbnail image
Add listing details
Describe your listing
Add your inventory and pricing (for digital items you'll need to upload the files as a PDF)
Set your shipping preferences
Publish your listing
Etsy allows you to upload 10 photos and one video for each listing and it's a good idea to use all the available slots if possible. You'll want to take photos in natural light and try experimenting with different angles so that potential customers can see what they're buying.
Writing good product titles is also key for attracting interest from Etsy shoppers and making your first sale. Etsy uses search engine optimization (SEO) to show different items to buyers, based on what terms and keywords they type in the search box.
Watching some YouTube videos on Etsy SEO and how to write product titles and descriptions is a good idea if your teen isn't sure what to write. Etsy also gives you 13 tags you can include for each listing which are great opportunities to include more keywords to help your teen's listings show up in searches.
7. Market your shop
Once your teen's shop is open and you've uploaded your product listings, the next step is getting some traffic. You can wait for that to happen organically or you can work on marketing your shop.
Social media is an obvious choice. Your teen can post about their shop on Instagram, TikTok, Twitter or even Pinterest. The best thing is that those are all free channels you can use to drum up interest in the shop.
You could also opt-in to Etsy ads for marketing.
When you sign up for Etsy ads, Etsy will market your shop for you in exchange for a fee. That could help you to get your first customers if your teen isn't comfortable posting about their shop on social media yet or they don't have a large following.
But do Etsy ads work?
They can, though they're not always a great investment for every shop owner. Setting a higher ad budget could help you get more traffic, but it doesn't always guarantee shoppers will buy something.
Bottom line, experimenting with Etsy ads is worth considering but they're not guaranteed to make you money.
---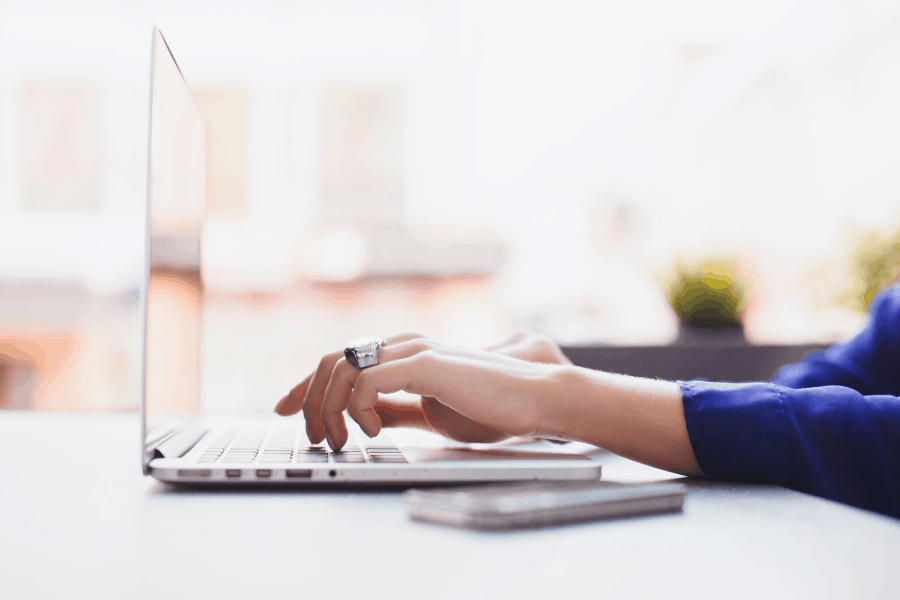 Want to get paid to type?
Learn how to become an online transcriptionist in this free mini-course!
---
How to Start an Etsy Shop as a Teenager Case Study
One of the best ways to learn how to start an Etsy shop as a teenager is to check out stories from other teens who are doing it. So today, I'll share a case study using my teen daughter's Etsy shop as an example.
In December 2021, I decided that it would be a good idea if my then-14-year-old daughter started a business. She's always been creative and I can't envision her working in a traditional 9 to 5 job so starting an Etsy shop seemed like a natural fit.
We talked about what kind of products she might want to sell and decided to start a kpop shop since we both love k-pop music.
Once we decided what products to offer, I spent an hour or so creating a cute logo in Canva, then got to work setting up her shop. Cute Frog Creations officially launched in February of 2022 with around 10 listings.
I'm happy to say that so far, her shop is doing pretty well and it's beginning to make a steady income. Here's our Etsy net profit, broken down by month for 2022:
February: -$0.40
March: $0.74
April: $0.00
May: $99.87
June: $73.04
July: $122.32
August: $439.13
September: $915.94
October: $835.43
November: $1842.08
Net profit on Etsy includes the money that is deposited to my bank account after Etsy deducts fees, shipping costs, marketing costs and sales tax. Actual net profit does not include what we've spent on materials and supplies.
Here's what the full breakdown looks like with Etsy fees and shipping factored in.
As you can see, the first few months weren't that impressive. By six months in, her shop was making a little money though it was still slow-going.
August marked the first month that I started to think her shop could really take off. September and October saw big growth, with November being her best month yet.
At the time of this writing, her shop had earned a net profit of $890.91 for December 2022, a bit slower than the previous month. Overall, her net profit so far is $5,219.06
We did run Etsy ads for a little while, spending $111.20 on them but after getting virtually zero return on investment, we turned them off. We now solely rely on social media, word of mouth and SEO to bring in traffic to her shop.
Here's one of her bestseller product listings:
So, do I consider her Etsy shop a success?
Yes, in that she's been able to make money from home doing something she enjoys but doesn't take up a lot of her time.
Earning $5,200 in net profits on Etsy isn't too bad in my eyes, especially since other online businesses I've started myself have taken much longer to generate steady income. And she definitely couldn't make that by working a traditional teen job outside of the home.
It's also great to see how well customers are receiving the shop and her work. She's gotten tons of positive reviews from happy buyers which makes all the work that's gone into building the shop worth it.
Now, the downsides.
Profit margins on the shop are around 30%, which is considered a good range to be in for Etsy sellers. However, it's undeniable that Etsy charges a lot of fees compared to other e-commerce sites.
We're working on building out her own website so that in the future, we're less dependent on Etsy for sales. Keeping our production costs low is also challenging, as inflation has made certain materials more expensive.
Time is another consideration.
While we do sell digital downloads, a lot of her items are handmade, including her bestsellers. Some of the items she makes herself and some I help with, which is a bit of a con for me since I have several online businesses of my own to run already.
If you're considering starting an Etsy shop with your teenager, think carefully about how much time you're willing and able to put in. The more time you can invest, the faster you might see results but it's got to be doable for both of your schedules.
And make sure it's what your teen wants as well. Otherwise, you could be setting their shop up for failure if they're not really committed to being an Etsy entrepreneur.
---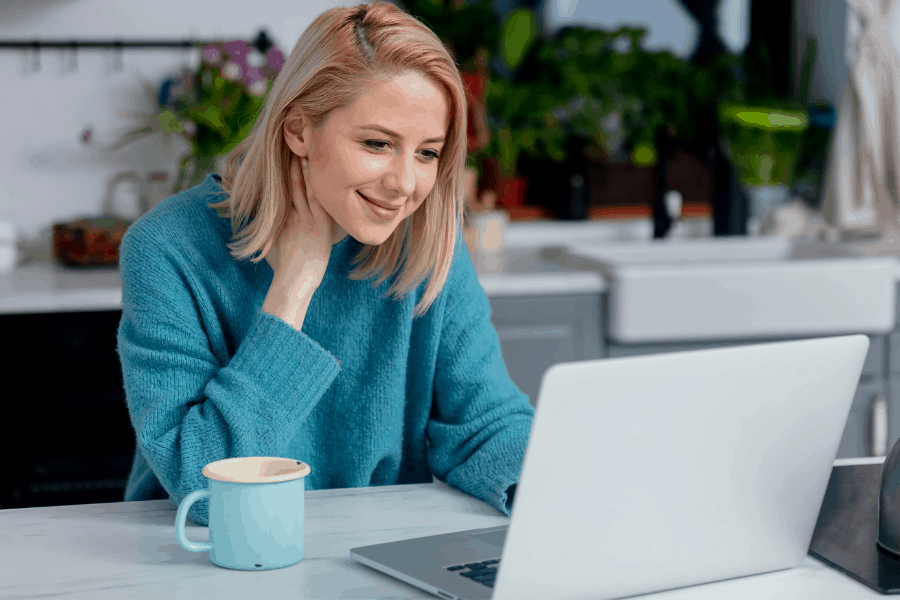 Want to get paid to proofread?
Sign up for a FREE webinar to learn how to make money proofreading online!
---
Tips for Making Money on Etsy as a Teenager
Having a new idea for an Etsy shop is great but there's a little more that goes into making money on the platform. Here are some of the best tips for teens to boost their Etsy earnings:
Set your prices appropriately. One of the biggest mistakes you can make when selling on Etsy is to underprice your products. Selling the things you make for pennies can get you lots of customers, but it can leave you burned out if you're constantly filling orders and have small profit margins to show for it. Consider the cost of your materials and how much time it takes you to make your products when deciding how to price them.
Get active on social media. If you know your target market and customer base, then spending time on social media outlets where they hang out is a no-brainer. Again, it could be TikTok, Instagram, Twitter–wherever they are the most is where you should be posting to hype up your shop.
Focus on customer service. One of the best ways to prove your shop's credibility is by getting positive reviews from customers. And to do that, you'll need to deliver excellent customer service which can mean responding to messages promptly and including a handwritten thank you note with each order.
Offer freebies. Including freebies with each order is a great way to earn the undying devotion of your customers (and get repeat business). It doesn't have to be anything big–we print out mini photos of kpop idols, add some stickers and include a few pieces of hard candy. But it's a nice touch that your customers will definitely appreciate.
Give out coupons. Etsy offers the option to set up coupon codes for a certain percentage off or free shipping. For example, you can send your customers a 10% off coupon automatically once their order ships, which is a great way to encourage them to shop again.
Choose the right shipping options. Etsy allows you to purchase and print shipping labels at a discount through the Shop Manager. That's a plus since it makes shipping easy but you'll need to decide how you want to ship (i.e., Priority Mail, First Class, etc.) and how quickly you'll be able to ship out orders as they come in.
Follow the rules. There are several ways to get your Etsy shop suspended or even permanently banned, starting with trademark and copyright infringement. Reading the rules thoroughly can help you avoid losing your shop before you get a chance to really start building it.
It's also important to know what fees you'll pay to sell on Etsy when setting prices.
There's a $0.20 fee to list each item. If you have more than one of a particular item in your inventory, Etsy charges a $0.20 relisting fee each time you sell one.
There's also a 6.5% transaction fee that applies to the item's purchase price and the shipping fees. If you're in the U.S., the fee doesn't apply to the sales tax Etsy collects for you on each purchase. Etsy ads have their own fees, which are based on the budget you set.
Being aware of all the fees matters so that you don't underprice your items by accident. Otherwise, you'll be left with very little profit to show once Etsy takes its cut and you pay for shipping.
Start making money with MyPoints! Want an easy way to earn extra cash? Earn MyPoints Rewards that you can redeem for cash or gift cards just for doing simple tasks. Sign up for MyPoints and get a $10 Amazon gift card!
FAQs
What is Etsy?
Etsy is an online marketplace where online sellers can set up storefronts to sell handmade items, vintage finds and craft supplies or party supplies for a special occasion. It's a great place to shop for unique gifts and get inspiration for gift ideas for virtually any special occasion.
Do you need a business license to sell on Etsy?
You don't need a business license to sell on Etsy if you're setting up a shop for your teenager as a sole proprietorship. However, if your goal is helping your teen scale their Etsy business, you may want to set up a limited liability company (LLC).
An LLC can offer certain protections if the business is sued. You may want to seek legal advice from a business attorney or talk to someone at your local small business administration office about whether it makes sense to get a business license to sell on Etsy.
Do you need to take an online course to sell on Etsy?
No, you don't need to take any online courses to start selling on Etsy and making money. There are lots of free resources available on different websites and YouTube that can help teens get their Etsy shop started without spending any money.
However, if you're interested in giving your teen a more guided approach to selling online, you might consider enrolling them in an Etsy masterclass so they can learn the basics.
How much time does it take to start making money on Etsy?
The answer is different for everyone and while some online sellers might start making money right away, it can take longer for others. And it's important to keep in mind that profit margins may be wildly different from one seller to another, depending on what you're selling and where you set your prices.
Is starting an Etsy shop worth it?
Starting an Etsy shop could be worth it if you'd like to sell items through an online marketplace that already has a built-in audience and customer traffic. You don't have to go through the trouble or expense of building your own website and if you can master Etsy SEO, it's possible to start making sales relatively quickly without having to spend a lot of money on marketing or advertising.
Final thoughts on how to start an Etsy shop as a teenager
Etsy can be a good place for teens to learn the ropes of making money online. If you have a teenager who's interested in making money from home, it's possible to help them start an Etsy shop in the space of an afternoon. While the Etsy platform isn't a perfect place to sell, thanks to the high transaction fees, it can be an invaluable learning experience for teens who have entrepreneurial dreams.
Need more money tips? Read these posts next:
How to Start an Etsy Shop as a Teenager