Last Updated on May 13, 2023 by Rebecca Lake
Are you looking for financial help for single moms?
Single mothers face plenty of financial challenges. Child support and alimony payments can help but those aren't always guaranteed. Fortunately, there are numerous programs that offer assistance to needy families.
Some of the options for getting financial help for single moms include federal programs for low-income families, state-sponsored programs for single mothers and charitable organizations that support low-income people with dependent children.
Financial help for single moms can range from rental assistance and help with utility bills to dental care to federal grants to go back to school. The various financial support programs for single mothers with young children and pregnant women who are expecting are designed to help them meet basic needs.
If you're struggling to pay the bills or save money, here are some of the best places to find financial help for single moms and low income families.
Housing and Rent Assistance for Single Moms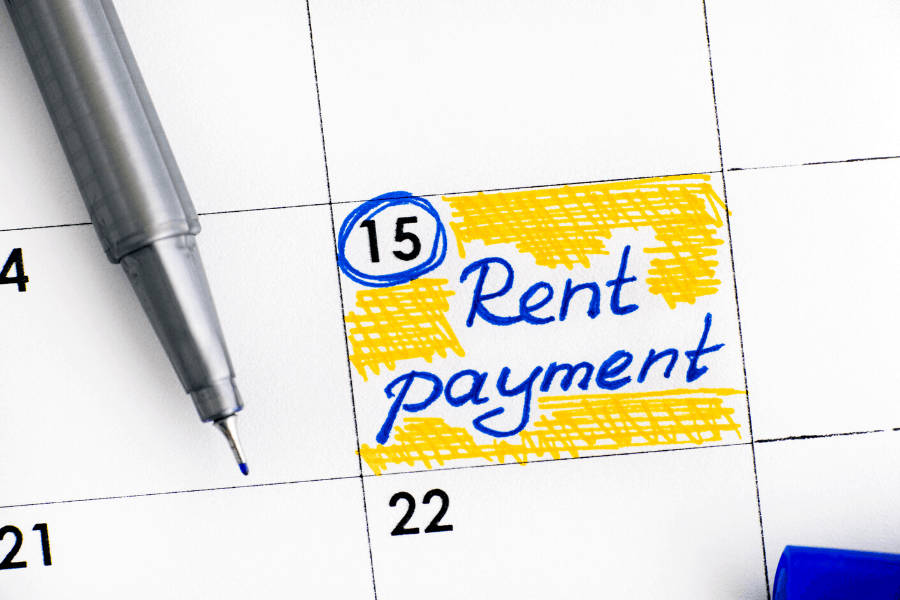 Finding affordable housing can be one of the biggest financial struggles for low-income single moms. Government help is available in the form of housing grants and rental assistance funding.
Here are some of the best places to find financial help for single moms if you need housing.
1. U.S. Department of Housing and Urban Development (HUD)
The U.S. Department of Housing and Urban Development or HUD offers financial support to single moms and low income families who need affordable housing. Nearly one million households in the United States live in public housing.
There are several ways to get help with housing at the federal level through HUD. Options include:
Privately owned apartments with reduced rents
Public housing for low income families (qualification is based on monthly income)
Housing Choice Vouchers (also known as Section 8)
Single moms can submit a free application for public housing with their local Public Housing Agency if they're interested in public housing or Housing Choice Vouchers. HUD has an online search tool that you can use to find reduced rent apartments in your area.
If you need more help, you can read out to a HUD-approved housing counselor near you.
2. Family Unification Program
The Family Unification Program is a HUD program that provides housing choice vouchers to needy single moms and low-income families in specific situations.
Low-income housing help is provided to two different groups of people through FUP:
1. Families for whom the lack of adequate housing is a primary factor in:
a. The imminent placement of the family's child or children in out-of-home care, or
b. The delay in the discharge of the child or children to the family from out-of-home care.
2. For a period not to exceed 36 months, otherwise eligible youths who have are at least 18 years of age and not more than 24 years of age and who have left foster care, or will leave foster care within 90 days, in accordance with a transition plan described in section 475(5)(H) of the Social Security Act, and is homeless or is at risk of becoming homeless at age 16 or older.
There's no time limit on FUP family vouchers. Learn more about the Family Unification Program here.
3. State-Sponsored Programs
The federal government may be the best place to start your search for financial help for single moms. But you can also find financial aid and free money through state government programs.
For example, where we live in North Carolina single moms and needy families can apply for temporary cash assistance in emergency situations. If approved, single moms can use the money to pay rent or as a form of utility assistance.
You can check with your local government agencies to see what kind of emergency help or family support is available to help with housing and utility costs. Keep in mind that whether you qualify can depend on your family income and financial resources.
4. Salvation Army
The Salvation Army offers rental assistance to single moms and other low income individuals who need emergency help. This might be a good place to look for financial help for single moms if you've already explored all the options offered by federal agencies and local governments.
Help is available to cover a variety of situations that may affect single moms with young children.
If you've fallen behind on rent and are about to be evicted, for example, or you need to leave a domestic violence situation the Salvation Army can help with finding temporary housing. Aside from that, you can also get help with food and utility bills.
Use the Salvation Army's online locator tool to learn more about what's available in your area.
5. CoAbode
CoAbode is a nationwide network that offers housing assistance and other financial help for single moms who are interested in sharing housing with other single mothers.
You can create a free profile and complete a questionnaire letting other single mom members know what you're looking for in a roommate. From there, you can search for other single moms looking to share housing in your area.
CoAbode is a slightly different option for low-income housing. But it could be a great option if you need rent assistance and don't mind living with another mama and her children.
6. Catholic Charities
Catholic Charities operates several programs to help people who are struggling, including a housing program that's designed to prevent homelessness.
This nonprofit operates over 35,000 permanent housing units nationwide to help single moms with dependent children and others who need temporary or long-term housing. The program also provides food assistance to needy families.
If you're interested in connecting with Catholic Charities, you can use their online tool to find out what's available in your state.
7. Local Charities and Nonprofit Organizations
In addition to charitable organizations that operate nationwide, you can also look to smaller nonprofits for financial help for single moms.
For example, we have a local nonprofit in our county that helps domestic violence victims and other single moms with housing and clothes to wear to job interviews. Another local nonprofit offers job training to help single moms achieve their career goals.
Churches can also be a source of financial assistance for single mothers.
For example, a couple of years ago our church helped secure an apartment for a newly single mom and her two kids who were new to our congregation. They paid the first few months' rent out of the church fund to give her time to get on her feet and find a job after her marriage ended.
If you're not sure where to look for financial assistance for single moms locally, you can try a search tool like Great Nonprofits to find community organizations in your local area.
Financial Help for Single Moms Who Want to Buy a Home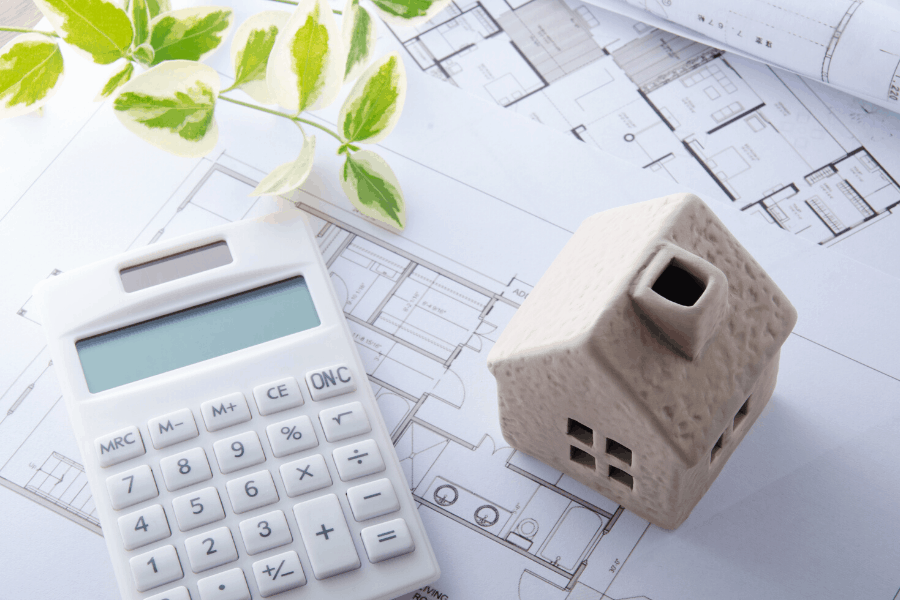 If you'd like to own your own home, there are several federal programs and other programs that offer financial help for single moms.
8. FHA Mortgage Program
The Federal Housing Agency administers the FHA loan program through the Department of Housing and Urban Development. FHA loans are designed for moderate to low-income homebuyers with less than perfect credit.
This is the mortgage program I used to buy my first home as a single mom. The great thing about FHA loans is that you can qualify with a 580 credit score and a 3.5% down payment. Or if you can afford to put 10% down, you can get a loan with a credit score as low as 500.
FHA loans are government-backed, so they can offer low interest rates which is a plus for single moms living on a tight budget.
9. USDA Mortgage Program
The U.S. Department of Agriculture offers rural development loans to single moms and other qualified buyers living in approved rural areas.
To qualify, you need to:
Have a decent credit score
Be within the income threshold for your household size (as determined by the federal poverty level)
Have limited financial resources for a down payment
USDA mortgages have higher minimum credit score requirements (640 or better) but you can buy a home with 0% down. That could be a huge upfront savings for single moms who don't have down payment cash on hand.
10. Habitat for Humanity
Habitat for Humanity is a great home-buying option for single moms who want to own their own home and would like to have a hand in building it.
Here's how it works, according to the website:
Prospective Habitat for Humanity homeowners must demonstrate a need for safe, affordable housing. Need will vary from community to community.
Homeowners must partner with Habitat throughout the process. This partnership includes performing "sweat equity," or helping to build their own home or the homes of others in our homeownership program. Sweat equity can also include taking homeownership classes or performing volunteer work in a local Habitat ReStore.
Homeowners must be able and willing to pay an affordable mortgage. Mortgage payments get funneled back into the community to help build additional Habitat for Humanity houses.
You can contact your local Habitat for Humanity to find out how to apply for financial help for single moms.
11. HUD Homes
Aside from offering rent assistance for single moms, HUD also maintains an inventory of homes you can buy. That includes both single-family homes and multifamily properties.
The homes are foreclosures, meaning you may be purchasing a fixer-upper. But buying a HUD home could save you money since the program can help with closing costs and essential repairs.
You can use the HUD Homestore online search tool to browse available properties online.
12. Down Payment Assistance Programs
Coming up with a down payment can be an obstacle to owning your own home as a single mom. But down payment assistance programs can offer financial help for single moms who lack the necessary funds.
Down payment assistance programs can be offered by state governments as well as nonprofits. Depending on the program, you may be able to get a grant to cover your down payment and closing costs, or the program might match what you save dollar for dollar.
This type of financial assistance for single moms varies from state to state. Here's a listing of down payment assistance programs across the country.
Food Assistance for Single Moms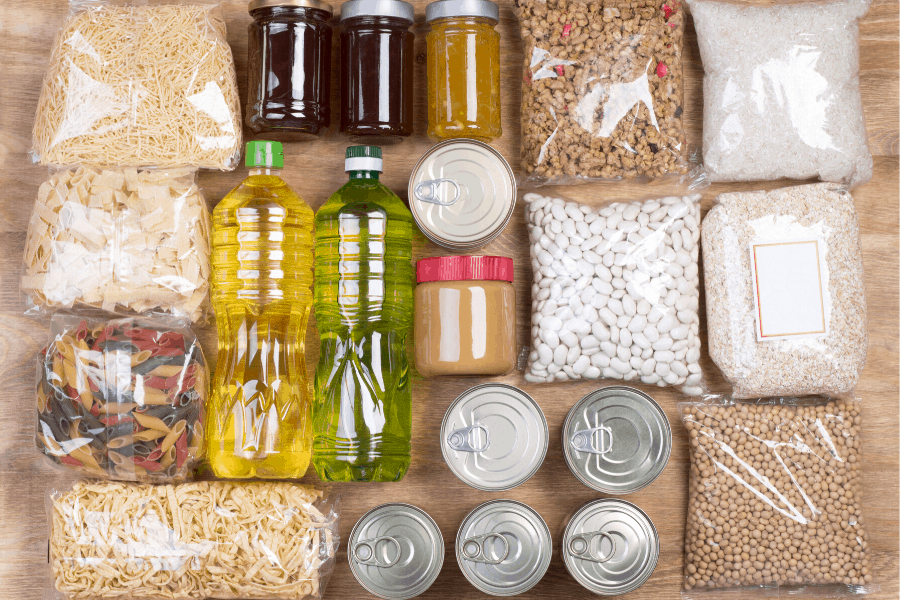 Making sure your kids have plenty of nutritious foods to eat is important for their health and growth. There are several government programs that single moms can turn to for food assistance.
13. Supplemental Nutrition Assistance Program (SNAP) Benefits
The Supplemental Nutrition Assistance Program(SNAP) is a federal food stamp program that's administered at the state level. SNAP provides monthly benefits to low income families via an Electronic Benefits Transfer (EBT) debit card.
Qualification for SNAP depends on your family size and income but any benefits you receive can help with easing your monthly food budget.
This is a federal program that's administered at the state level. You can apply for food stamps online with the U.S. Department of Health and Human Services or drop off an application at your local social services department.
14. Emergency Food Assistance Program
The Emergency Food Assistance Program (TEFAP) helps to provide supplemental nutrition for low-income Americans by providing them with emergency food assistance at no cost. The USDA works with TEFAP to purchase nutritious foods and make them available to state agencies that distribute them.
States can take these foods and provide them to local soup kitchens, food pantries and other community organizations that provide food assistance to low-income households. Eligibility is income-based and you can contact your state distributing agency for more information.
15. Women, Infants and Children (WIC)
WIC is another government program that offers financial help to single moms who have infants and children up to age 5. It's a helpful resource if you're expecting a baby on a budget.
With WIC, you can receive vouchers to buy certain foods based on your child's age. For example, when I had my daughter I used WIC vouchers to buy milk, baby formula and later on, baby cereal and fruits. In addition to vouchers, WIC also provides nutrition education.
Your eligibility for WIC depends on your family size and income as it relates to the poverty level, as well as the age of your children. You can apply for WIC through your social services department.
Related post: How to Make Money on Maternity Leave [30 Legit Ways to Make Extra Cash]
16. Temporary Assistance for Needy Families (TANF)
Temporary Assistance for Needy Families doesn't offer food benefits directly. But if you're eligible, you can receive cash benefits that you can use to buy food.
To qualify, you must:
Be a resident of the state in which you apply
Be aU.S. citizen, legal alien or qualified alien
Be unemployed or underemployed and have low or very low income
Have a child 18 years of age or younger, OR
Be pregnant, OR
Be 18 years of age or younger and the head of your household
TANF also funds programs at the state level designed to provide other forms of financial help for single moms, including childcare assistance, job training programs and career prep. You can see what's on tap in your state here.
17. Farmers Market Nutrition Program
The Farmers Market Nutrition Program is a federal food assistance program that's affiliated with WIC. Eligible WIC participants can be issued separate vouchers that they can use to purchase nutritious foods at their local farmer's market.
This program specifically serves women with young children aged 5 or younger, so it's worth a look if you need financial help for single moms. The Farmer's Market Nutrition Program operates in 49 states and you can use this tool to see if your state participates.
18. National School Lunch Program
The National School Lunch Program is a public school program that provides reduced and free lunch to children from low-income families. The program also operates in nonprofit private schools.
Single moms who want to get help with paying for kids' lunches will need to fill out a simple form at the start of the school year. This school program covers kids all the way from kindergarten to high school, as long as they meet household income guidelines.
19. Food Banks and Pantries
Food banks and food pantries are two other options you can turn to for food assistance as a single mom. Having been to the food bank a time or two myself when I was a struggling single mom, there are a few things to know.
First, you'll need to show proof of your financial situation to qualify for help. The good news is that some food banks don't ask for pay stubs or tax forms; they'll take you at your word.
Second, the number of visits you can make per month might be limited. So some food banks might allow you to come once a week while others only offer free food once a month.
Third, for the most part, you're going to be getting basic foods.
Think canned spaghetti sauce and noodles, peanut butter and dried beans. But if you can't afford to buy even the cheapest foods, every little bit counts.
Childcare Assistance for Single Moms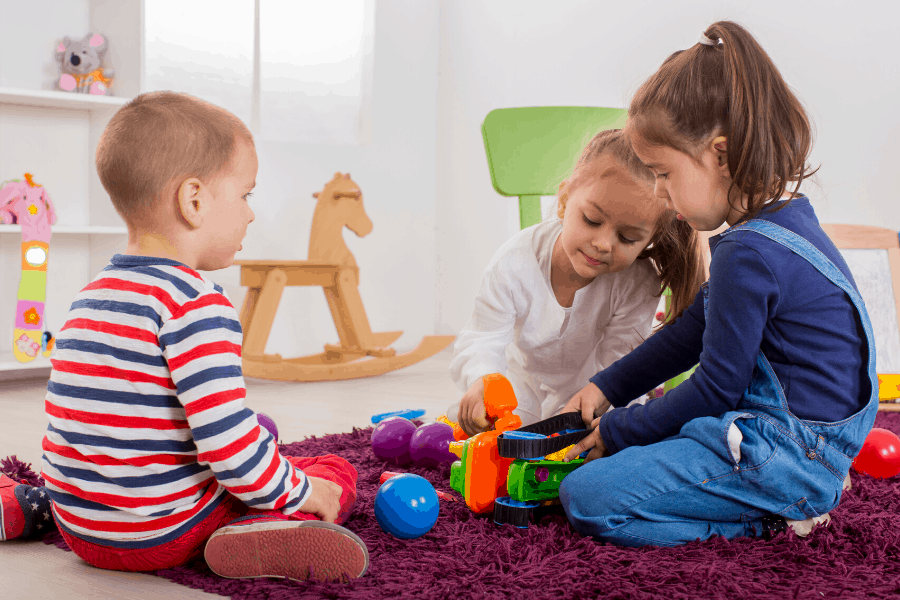 Single moms with young children may rely on daycare or childcare outside of the home so they can work. There are several programs that provide financial help for single moms to ease the high costs of paying for daycare as a single mother.
20. State Child Care Subsidies
Voucher programs offer financial help for single moms who are struggling to afford daycare. The Department of Health and Human Services offers child care subsidies to single mothers, which are administered at the state level. You may be eligible if you:
Are working or are attempting to find work
Are enrolled in school or in a job training program
Your child is receiving child protective services
Your child needs care to support child welfare services or if your family is experiencing a crisis
Your child has developmental or special needs
Depending on the rules for your state, you may only be able to get vouchers for children under a certain age. Once approved, changes in your family situation can affect your eligibility for vouchers going forward.
If you want to learn more about daycare assistance in your state, ChildCare.gov offers a helpful resource page with contact numbers and information.
21. Head Start and Early Head Start
Head Start and Early Head Start are free, federally funded school programs for kids who are between the ages of 3 and 5 years old.
These programs operate similarly to regular school and are operated by local nonprofits, community action agencies and school districts. Head Start and Early Head Start are designed specifically for kids from low-income families.
Kids get early learning help while parents are encouraged to participate in their learning efforts. Head Start programs can also offer other social services to families, including prenatal care for pregnant women.
You can learn more about Head Start and find your local program here.
22. Child Care Aware
Child Care Aware is an excellent resource for single moms who need financial help with daycare.
On the CCA website, you'll find different options to get help paying for daycare depending on your situation.
For example, you can get information on child care providers that charge for services on a sliding scale and ones that offer sibling discounts if you have multiple kids. There are also calculators and budgeting tools to help you figure out what you can afford to pay for daycare.
23. State-funded Pre-K
State-funded pre-K programs can offer half- or full-day care for eligible kids who aren't yet school age.
These programs are often free, though you might pay a fee if you need to drop your child off early or have them get afterschool care. You can learn more about state-funded pre-K through your local social services department.
24. Employer Childcare Benefits
The best place to look for financial help for single moms may be your employer. If you work for a company that offers a benefits package, childcare assistance may be included.
For example, you might be able to get a discount by using a partner daycare provider or get reimbursement for childcare expenses. If you have a dependent Flexible Spending Account (FSA) through your work, you can also use that to set aside money for childcare on a tax-advantaged basis.
To learn more about what your employer offers for daycare assistance, get in touch with your human resources department.
Education Assistance for Single Moms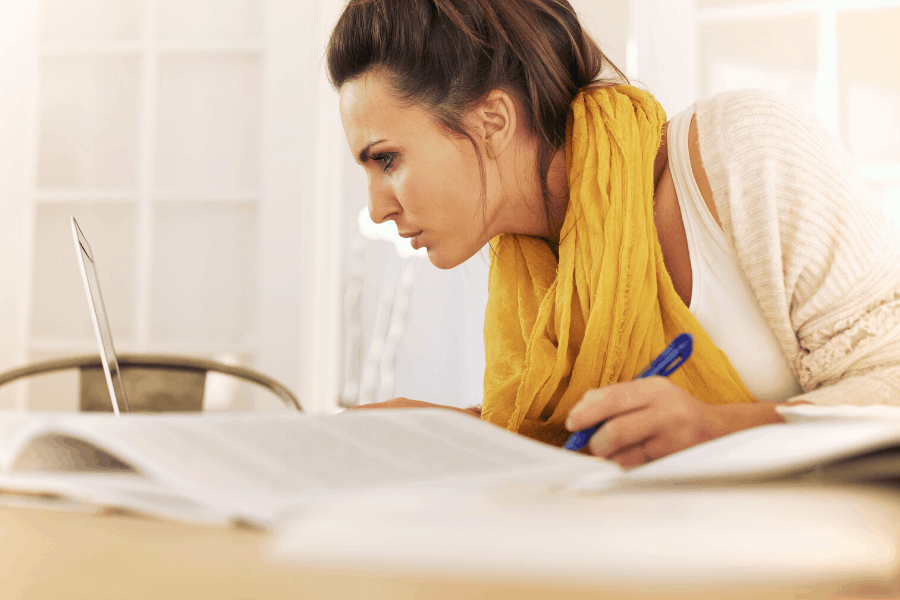 Financial help for single moms is available to help them go back to school or get the skills they need to advance their careers and earn more money. Options for single moms include scholarships, government grants and job training programs.
25. Scholarships for Single Moms
Scholarships can help you pay for higher education as a single mom. Unlike student loans, scholarships typically don't need to be paid back. If you're looking for single mom scholarships, here are some good options:
You can also use search tools like Career Onestop and Scholarship Search to scout out scholarships for single moms.
26. Education Grants for Single Mothers
Grants can also help you pay for higher education without requiring you to pay them back. While scholarships may be merit-based, grants are typically need-based.
The Federal Pell Grant program, for example, is available to undergraduate students who have demonstrated financial need. Federal Educational Supplement Opportunity Grants offer help to struggling single moms who are having a hard time covering basic expenses. These government grants are offered through the U.S. Department of Education.
If you're planning on pursuing a career in education, you may qualify for a TEACH Grant. The Health Resources and Services Administration offers grants to single moms and other individuals pursuing health care careers. Again, these are federal government education grants.
You can also look for education grants for single mothers at the school you're planning to attend, as well as through state agencies and nonprofits.
27. Federal Student Loans
Federal student loans are not just for single mothers. But single moms can use this type of federal student aid to pay for higher education.
The benefits of federal student loans include:
Low, fixed interest rates
Income-driven repayment options
Flexible repayment terms
Deferment and forbearance programs for financial hardship
You'll need to complete the Free Application for Federal Student Aid to apply for federal student loans. you can complete the FAFSA form and submit it to the Department of Education online. There is some detailed information you'll need to include with regard to your finances.
28. Public Service Loan Forgiveness
If you already have a degree and you need relief from student loans, Public Service Loan Forgiveness is worth looking into.
PSLF is designed for student loan borrowers who are building a career in public service. You make payments on your student loans for 10 years and anything left over can be forgiven.
Pro tip: If you're considering PSLF, you'll need to switch your loans to an income-driven repayment plan if you haven't already. This can help you pay the least amount toward your loans while waiting for forgiveness.
Tax Breaks for Single Mothers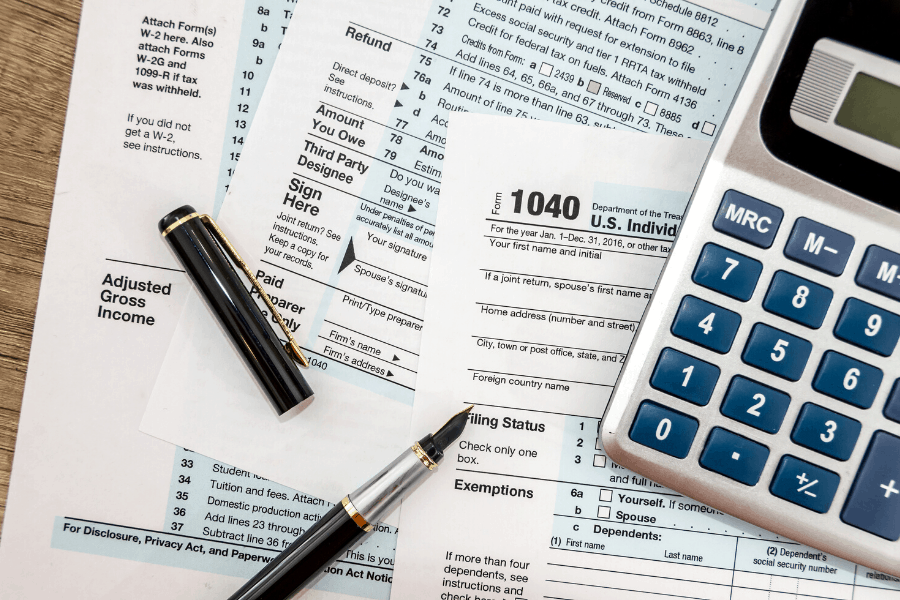 Filing taxes can be a pain but there are plenty of tax credits and deductions that can provide financial help for single moms. Tax credits reduce what you owe, dollar for dollar, while deductions lower your taxable income for the year.
What that means for you is a potentially smaller tax bill or a bigger tax refund check. If you're looking for financial help for single moms at tax time, here are a few key tax breaks to know.
29. Head of Household Filing Status
Head of household filing status allows you to claim a bigger tax standard tax deduction compared to filing single. To qualify for head of household status, you need to:
Pay more than half of your household expenses for the year
Be considered unmarried for the year (FYI, you can be counted as unmarried if you're legally separated)
Have one or more dependent children
The IRS has a helpful FAQ section that answers some of the most common questions about head of the household status.
30. Earned Income Tax Credit
Tax credits lower your tax liability, dollar for dollar. The Earned Income Tax Credit is available for low to moderate-income taxpayers, including single moms with dependent children.
Filing status doesn't matter unless you're technically still married and filing separately. But you do need to have at least one qualifying depending and be within the income limits for your filing status to qualify.
The IRS has a free online tool you can use to see if you qualify for the Earned Income Tax Credit.
31. Child and Dependent Care Tax Credit
The Child and Dependent Care Tax Credit can help to offset some of the costs of paying for child care out of pocket.
You may be eligible for this credit if you're paying care expenses for a child under age 13 or a disabled child with special needs who lived with you more than half the year and can be claimed as a dependent.
There is a cap on the credit but it can help to reduce your tax bill if you qualify.
32. Child Tax Credit
The Child Tax Credit is a credit for families with dependent children. Single mothers can claim this credit if they qualify.
Here are the eligibility requirements for dependent children:
They must be under age 18 at the end of the year
They must be your son, daughter, stepchild, eligible foster child, brother, sister, stepbrother, stepsister, half-brother, half-sister, or a descendant of one of these (for example, a grandchild, niece or nephew)
Children can provide no more than half of their own financial support during the year
They must have lived with you for more than half the year
Be properly claimed as your dependent on your tax return
They cannot file a joint return with their spouse for the tax year or file it only to claim a refund of withheld income tax or estimated tax paid
They must have been a U.S. citizen, U.S. national or U.S. resident alien
The amount the Child Tax Credit is worth to you will depend on your filing status and income.
33. File Your Taxes with Free File
Since I'm self-employed, I use QuickBooks to file my taxes every year because it's so easy to use.
But if you can't afford tax filing software or to pay someone to do your taxes, you can file them yourself using the IRS Free File tool.
You can complete your federal return and submit it electronically if your income is below certain limits. If your income is over the limit, you can download fillable forms and print them off to mail in.
Other Financial Help for Single Moms
So far, we've covered help for housing, childcare, food and education. Here are a few more options for getting free money and other benefits if you're a struggling single mom.
34. Low Income Home Energy Assistance Program (LIHEAP)
LIHEAP provides financial help for single moms and low-income households who need help paying their energy bills. Some of the ways LIHEAP can help single moms and needy families include:
Providing funds to pay home heating and cooling bills
Offering emergency assistance in a crisis, including utility shut-offs
Making energy-efficient home improvements through the weatherization assistance program
LIHEAP is meant to offer temporary assistance, so it's not a permanent fix for high energy bills. But it can help you to keep the lights on when money is scarce.
35. Medicaid
Medicaid is government-funded health care that's offered to certain eligible populations, including low-income families, pregnant women, seniors and individuals with disabilities.
Medicaid services are offered through state-run programs, typically through the department of health or the department of social services. To qualify for Medicaid, you must:
Be within the family income and financial resource guidelines
Be a resident of the state in which you receive Medicaid
Be a U.S. citizen or a qualified non-citizen (for example, a permanent resident)
If you have unpaid medical bills and you're approved for Medicaid, you can apply to have them paid retroactively. And Medicaid pays for a variety of services, including mental health counseling, which may be important to you if you're teetering on the edge of single mom burnout.
36. Children's Health Insurance Program (CHIP)
The Children's Health Insurance Program provides low-cost health coverage to families that don't qualify for Medicaid based on their income or financial resources. In some states, CHIP also covers pregnant women.
There are two ways single moms can apply for CHIP:
Call 1-800-318-2596 (TTY: 1-855-889-4325)
Fill out an application through the Health Insurance Marketplace
Once you submit your CHIP application online, it's forwarded to your state Medicaid agency. If you qualify, the state agency will reach out to you. When you submit a Marketplace application, you'll also find out if you qualify for individual insurance with savings based on your income. Create an account or log in to your existing account to get started.
37. Supplemental Security Income (SSI)
Supplemental Security Income can provide financial help for single moms who are blind or disabled or have a child that is blind or disabled.
To qualify for Supplemental Security Income, you'll need to be within the income and asset thresholds for your family size. You may be eligible to receive SSI benefits even if you're already receiving Social Security Disability Insurance benefits.
You can apply for SSI for yourself or your disabled child online or by phone.
38. Unemployment benefits
Unemployment benefits provide you with supplemental income when you lose your job through no fault of your own.
Every state has different requirements for eligibility and how much you can receive in unemployment benefits. But if you've been laid off or downsized out of a job it's worth applying with your local unemployment benefits office to see what you might qualify for.
39. Small business loans and grants for women
If you'd like to launch a new business as a single mom, you'll need some cash to get started. Fortunately, there are a number of small business loans and grants that are designed just for women with an entrepreneurial spirit.
The Small Business Administration (SBA) is a great place to start your search for business loans and grants for women. Accion is another great resource for finding loans for women-owned businesses.
Remember that business loans have to be repaid. So it's important to consider your business budget to decide how much you can realistically afford to borrow to get your venture off the ground.
Related post: 40 Best Jobs for Pregnant Women (Real Ways to Make Money While Pregnant)
Money-Saving Resources for Single Moms
So far, I've shared the best resources for financial help for single moms. To wrap things up, here are some of my favorite money-saving resources for single moms:
Rakuten – Rakuten pays you cash back when you shop online or in-store. Sign up today and get $10 free when you make your first purchase!
Ibotta – Ibotta is another money-saving tool single moms should know about. You can use Ibotta to save money on groceries, plus get up to $20 in bonuses just for signing up!
Amazon Prime – Amazon Prime can save you money on shipping, plus you can ditch cable and stream your favorite shows instead. If you're receiving government benefits, you can get Prime for half the regular price each month.
Swagbucks – Swagbucks is a great way to earn gift cards by doing the things you already do online, like taking surveys or watching videos. Sign up for Swagbucks and get a $5 bonus!
Trim – Trim is a financial assistant that helps you save money. When you sign up for Trim, it automatically checks your spending to look for expenses you can cut, like bank fees and recurring subscriptions.
Looking for a simple money management tool? Empower makes it easy to track spending, saving, investing, and budgeting in one place so you can tackle your financial goals!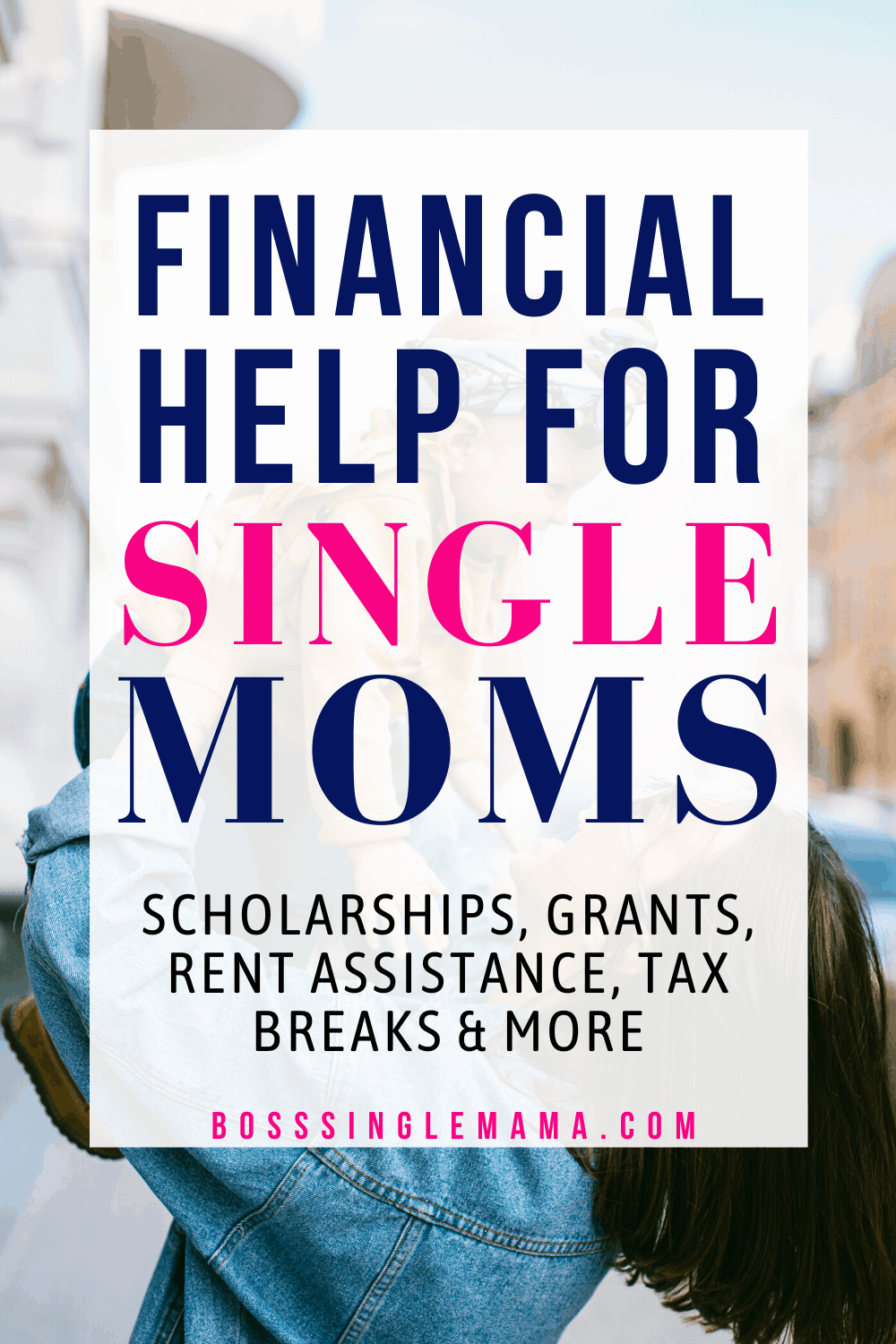 Final thoughts on financial help for single moms
This list of resources is designed to help you find the financial help you need, when you need it. As a single mom, I know what it's like to struggle so if you're reading this, know that you're not alone.
The most important thing to keep in mind is that you can take steps to improve your financial situation. Starting a budget, committing to saving regularly and finding ways to make more money can help you get on the path to living your best life.
If you need help with budgeting, be sure to grab your free budgeting templates before you go!
Need more money tips for single moms? Read these posts next:
Where to Find Financial Help for Single Moms