Last Updated on May 13, 2023 by Rebecca Lake
Single parents face plenty of challenges, especially when it comes to money.
Living on a single income can make budgeting more difficult. Growing a savings account might seem impossible when there isn't much money to go around.
Adopting some money saving tips for single moms can be the best way to keep your monthly budget in check and avoid draining your bank account. Some of the best ways single mothers can save money include meal planning, shopping strategically at the grocery store and finding ways to make extra money.
If you're a single mom who's living on a tight budget, you're in the right place. Today, I'm sharing my best money-saving tips for single moms who want to get ahead financially.
Best Money Saving Tips for Single Moms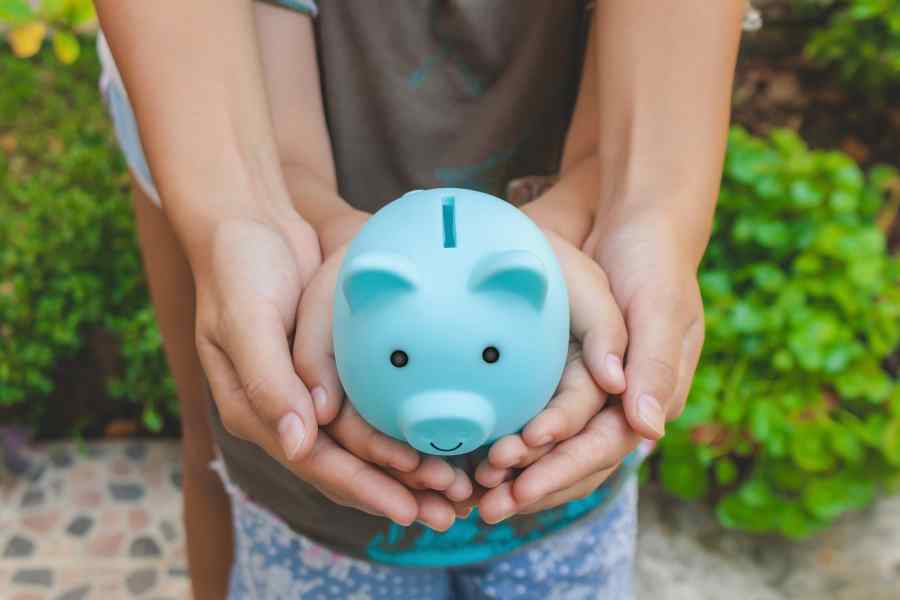 Being a two-parent household offers some advantages when it comes to splitting chores, housework and parenting time. Having two incomes can also be better than one, especially if you're trying to pay down credit card debt or keep growing kids clothed and fed.
When you're a single mom, financial security may feel a little further away if you're trying to stretch your monthly income. These financial tips can help you take the first step toward saving more money as a single mother.
1. Start with a realistic budget
A good budget plan is one key to saving more money when you live on one income or a low income. A budget doesn't take much time to make and it can have a huge payoff if you're able to cut out unnecessary spending.
Here are some money saving tips for single moms when budgeting:
Choose the right budgeting method (i.e., Dave Ramsey budget, 50 15 5 rule, 30-30-30-10 budget, etc.)
Budget using only the income you can rely on each month (if child support is irregular, for example, treat that as "extra")
Apply your income to your most important bills first (i.e. rent or mortgage payments, utility bills, grocery shopping, child care, etc.)
Make note of each due date and pay bills early or on time
Review your budget every month
Those are little things that can help you get in good financial shape. If you're not sure where to start with budgeting, it might be a good idea to get financial advice from a nonprofit credit counselor.
Credit counselors can help you make a realistic budget and offer tips on saving, improving your credit score and getting your finances in good condition.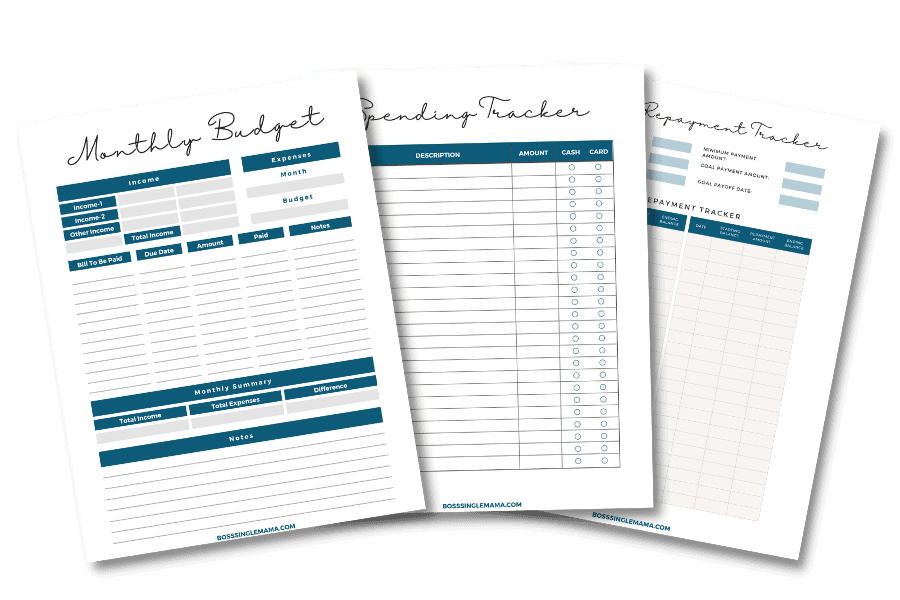 ---
Take Control of Your Budget!
Grab these FREE budgeting printables and get your finances on track when you join the weekly newsletter!
---
2. Find more affordable housing
If you rent a home as a single mom, rent payments might take up a big chunk of your budget. And if you own, mortgage payments could take a bite out of your monthly income.
Finding cheaper housing can help bring costs down. Some of the ways to save money on housing include:
Downsizing to a smaller home
Taking on one or more roommates
Moving back in with family
Renting out part of your home
If you're struggling to make rent and moving isn't an option, you might also look into financial help for single moms. There are government programs that can provide rental assistance to moms and other single parents who qualify, based on their income and assets.
---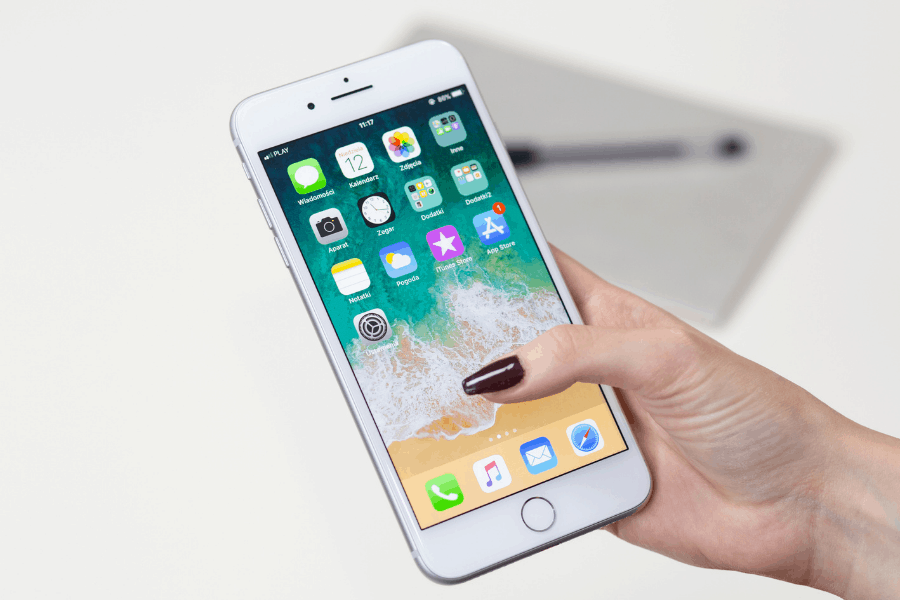 Get $5 Free Cash With CashApp
#1 rated in the App Store!
CashApp makes it easy to send money, get paid, save, and invest all in one convenient mobile app. Sign up and start doing more with your money!

Use code VZXRXZN to sign up for Cash App and earn your $5 bonus.
---
3. Pay bills automatically
Automatic bill payments can make life as a busy mom easier. You can schedule bills to be paid from your checking account so you don't have to write checks or manually pay bills.
Some of the bills you can pay automatically include:
Mortgage payments
Utility bills, including electric, gas and water bills
Other service providers (like cell phone bills or streaming services)
Student loans
Credit card bills
Car insurance payments
Car loan payments
The more bills you can pay automatically, the better. In addition to saving time, paying bills automatically can also help you to avoid late payments every month.
Paying late can trigger a late payment fee. And paying credit cards or other debts late can hurt your credit score.
Check your credit scores for free with Credit Karma.
4. Eliminate any nonessential spending
When your single mom budget is tight, there's no room for any unnecessary or wasteful spending. So it's a good idea to get rid of as many nonessential expenses and save that money instead.
Some easy ways to streamline your budget include:
Canceling cable TV
Weeding out unused subscriptions
Switching to a fee-friendly bank
Getting rid of gray charges on your credit card
Changing to a prepaid cellphone plan (this hack saved me $600 a year!)
You can also avoid accidental spending by unlinking your debit or credit cards from any apps you have on your phone or mobile device. If your kids use your phone to play video games, for example, the last thing you need is for them to be able to charge $300 worth of in-game purchases.
If you're not sure where to find the sinkholes in your budget, a tool like Trim can help. Trim is a financial manager that reviews your spending and finds the best ways for you to save.
5. Plan meals at home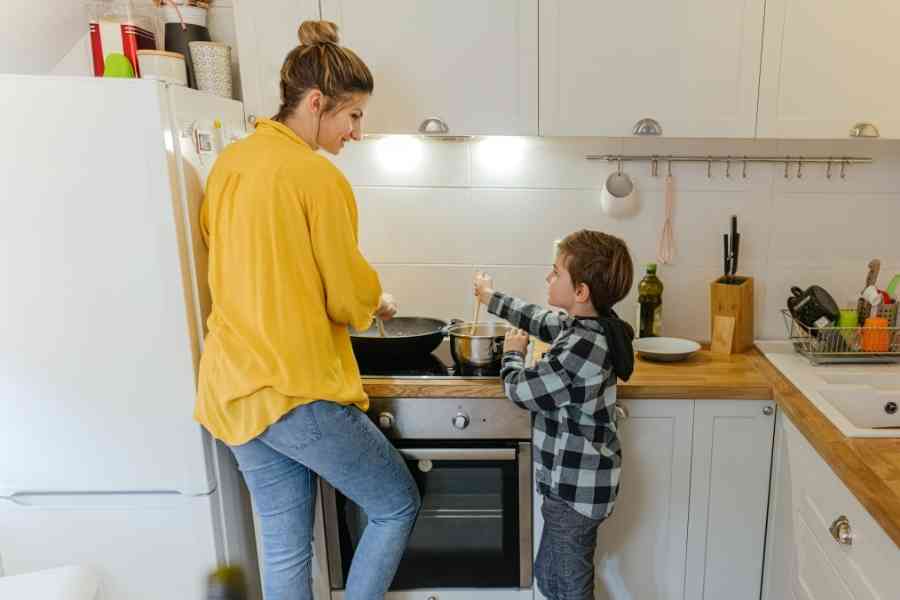 Eating meals at home is a good thing for single parents since it means you're not wasting money on expensive restaurant food. The key to saving money when eating at home is planning meals.
Meal planning simply means choosing a menu for your family on a weekly or monthly basis. You can plan simple breakfasts, pack picnic lunches for the kids and create a weekly dinner routine. It's one of the smartest money saving tips for single moms who want to cut their food budgets and get organized.
If you're not sure where to get started, you can find free sample meal plans online or use a low-cost meal planning service, like $5 Meal Plan.
With $5 Meal Plan, you can get customized meal plans delivered to your inbox each month. It's a great tool to help you save money on food.
Pro tip: Plan your meals around what's on sale at the grocery store each week to save even more money.
6. Stick with cheap meals
Making dirt-cheap dinners is another great way to save money as a single mom. Dirt-cheap meals don't have to mean unhealthy meals either.
It's possible to feed your family nutritious (and tasty) meals, without spending a lot of money per serving. If you need some ideas, check out this list of 60+ cheap meal ideas for families.
7. Grow (or make) your own
Growing your own food is another money-saving tip for single parents that can really pay off.
Being able to grow your own herbs or vegetables means less money you have to spend when grocery shopping. And starting a backyard or windowsill garden can be a great opportunity for older children to learn some thrifty habits.
If you can't grow your own food, consider what you can make from scratch.
For example, instead of buying baby food, you could learn how to make simple purees at home using fresh fruit and veggies. Or you might test your skills at making bread or pasta instead of buying processed versions at the store.
Looking for a simple money management tool? Empower makes it easy to track spending, saving, investing, and budgeting in one place so you can tackle your financial goals!
8. Earn cash back at the grocery store
Groceries can put a sizable strain on your family budget, especially when inflation is driving grocery prices up. The next time you go to the grocery store, remember to download the Ibotta app beforehand.
Ibotta is a cash-back app that pays you real money back when you shop at partner grocery stores. You can also use Ibotta to earn cash-back rewards at select retailers.
It's free to download the Ibotta app and you can get up to $20 in bonuses when you sign up!
9. Buy in bulk
Buying in bulk can save a lot of money if you're able to get a lot of something at a lower unit price.
For example, you might save more money buying 40 cans of creamed corn at a warehouse club vs. a grocery store. However, you have to be sure that you're actually going to use what you buy. Otherwise, that might just be money wasted.
Planning meals can make it easier to figure out what's worth buying in bulk and what isn't.
10. Use Amazon Subscribe and Save
Amazon makes it easy to buy just about anything you need and have it shipped right to your door.
That's convenient for single moms but it can also be an easy money trap to fall into if you're buying things you don't need.
If you're going to use Amazon to shop for things you buy regularly, there's a simple way to save money. Use the Subscribe and Save feature.
Amazon Subscribe & Save helps you save up to 15% on recurring orders for eligible items. You can also sign up for an Amazon Prime membership to get free delivery and unlimited streaming for movies and TV shows.
11. Join store loyalty programs
Loyalty programs are designed to reward you for shopping at certain stores. You might get exclusive discounts, coupons or promo codes to use on future purchases.
All of those things can be a godsend for single moms who are trying to save money. And you might even be able to double up on savings by linking your loyalty cards to a cash-back app.
That's something you can do with Ibotta. It's a good way to make sure you're maximizing savings on the things you buy, including food which can be expensive when you have children.
12. Save money while shopping online
If you're focused on saving money, then online shopping might be one of the first things you cut from your single mom's budget. But if you do need to shop online, it's important to make sure you're getting the best deal possible.
That's where cash-back apps come in. Apps like Rakuten (formerly Ebates), Dosh and Drop allow you to earn a percentage back of what you spend at partner stores.
The amount of cashback you can earn per month may vary but every little bit helps when you're trying to save. And when you sign up for Rakuten you can get up to $10 in cash bonuses, plus earn up to $30 in bonuses for each person you refer.
---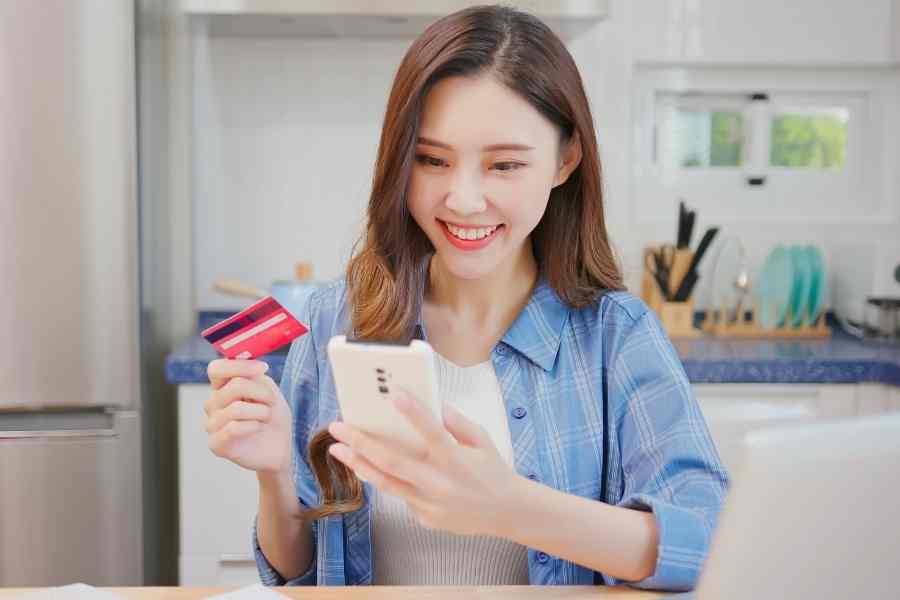 Want to Get Cash Back When You Shop?
Making extra money is easy with Rakuten!
Rakuten is a free app and browser extension that helps you find coupons and discounts when you shop online or in stores. You can earn up to 40% cashback when you shop at hundreds of partner retailers, plus get a $10 sign-up bonus and up to $30 in bonus cash for each person you refer!
---
13. Round up purchases and save the difference
Spare change apps can be a great way for single moms to save money a little at a time.
With an app like Acorns, you can link your checking account and make purchases. Acorns rounds up what you spend and invests the difference.
That's a simple way to benefit from compound interest. So what does compound interest mean?
It's simply the interest you earn on your interest. And it can be a powerful tool for growing wealth and increasing your net worth.
14. Make your debt less expensive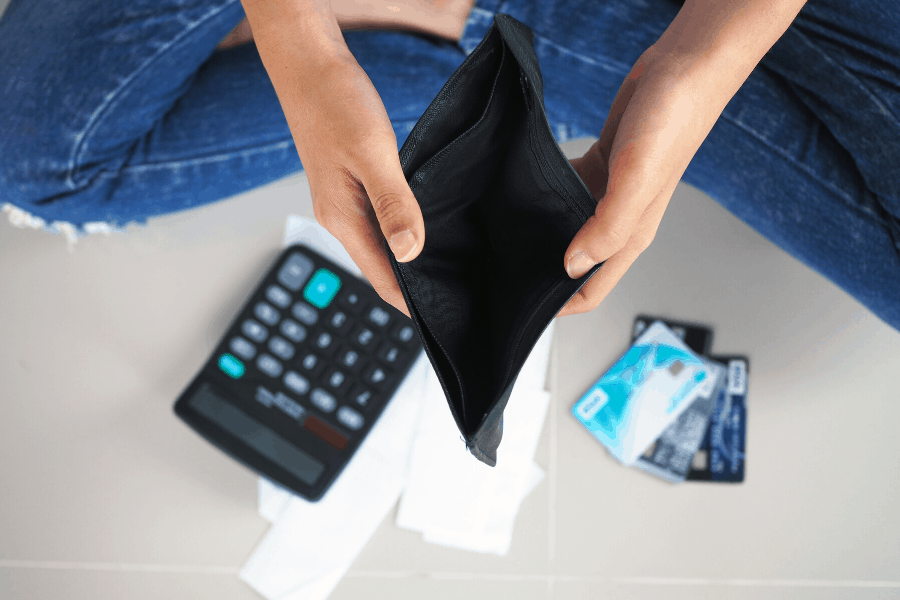 High interest rates can make paying off debt harder, especially if you're living on one income.
There are lots of ways to pay down debt as a single mom, including the debt snowball and debt avalanche. The debt snowball advocates paying off debts from the lowest balance to the highest. The debt avalanche has you pay off debts from the highest interest rate to the lowest.
If you have debt and your interest rates are making it difficult to make a dent in what you owe, then lowering those rates by consolidating debt could make a huge difference.
Compare debt consolidation options at Upstart.
15. Switch banks
All financial institutions are not created equally. If you want to make the most of your money (and save in the bargain), switching banks is a great way to do it.
Online banks, for example, can charge less in fees than traditional banks. And you might be able to land a much higher interest rate on savings to boot.
If you're looking for a low-cost online banking option that pays stellar rates to savers, CIT Bank is a great option. You can open a checking and savings account in the same place, with $0 monthly fees and one of the highest savings account rates around.
Looking for the best high yield savings option? Compare savings account rates online at top banks and credit unions now!
16. Take advantage of tax credits
Tax credits reduce your tax liability dollar for dollar. So if you owe $1,000 in taxes, for example, claiming a credit worth $500 could cut your tax bill in half.
There are several tax credits for single moms and parents that could help you save on taxes or give you a bigger refund.
You can also look around for other tax breaks to save money. If you own a home, for example, you might be able to deduct your mortgage interest. Or you may be able to write off student loan interest if you have education debt.
17. Shop around for insurance
Insurance is a necessity for protecting your property, personal belongings, health and life. That doesn't mean, however, that you should overpay for it.
Single moms can save money by shopping around for the best rates on car insurance, homeowners insurance, renters insurance or life insurance. You could also save by raising your deductibles, which can lower your premiums.
If you don't have any life insurance yet, that's an important thing to have as a single parent. And you might be surprised at how affordable a term life insurance policy works out to be.
Check out HavenLife to get your free personalized life insurance quote.
18. Buy secondhand or repurpose what you already have
Buying secondhand items is a simple way for single mothers to save money. Some of the things you can buy gently used include:
Clothes
Toys
Electronics
Books
Household decor
Household appliances
You can also turn your used items into quick cash by selling them online through Facebook Marketplace or Craigslist. Big-ticket items like lawnmowers or high-value jewelry are great for selling at a pawn shop.
19. Host a clothes swap with other moms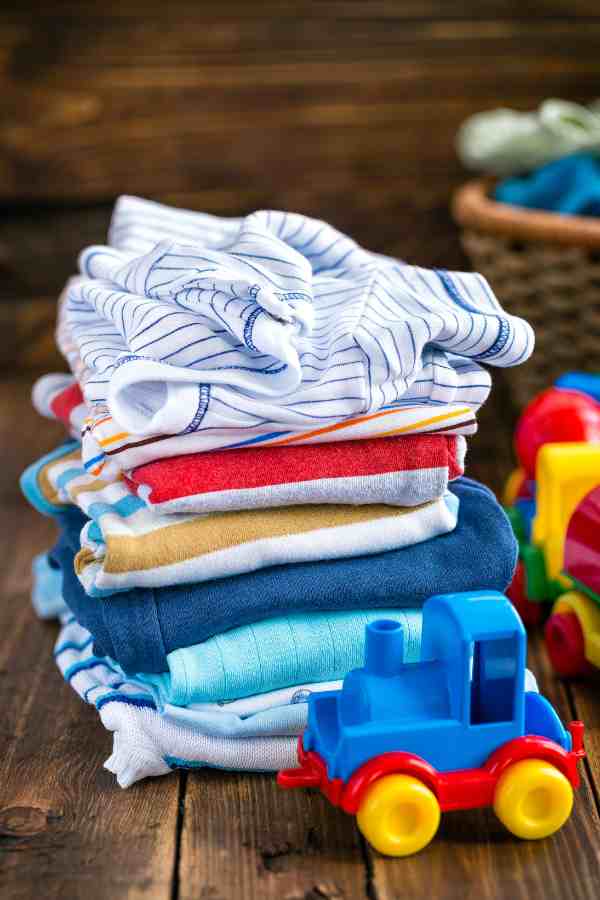 Kids outgrow their clothes all too quickly and if you're a single mom on a budget you might not be able to afford a new wardrobe for them every season. Hosting a clothing swap is another simple way to save money and it's also a chance to declutter your closets.
If you don't have any close mom friends to swap kids' clothes with, you can try finding them for less at consignment shops, thrift stores and secondhand shops.
20. Sell things you don't need
Turning your unwanted items into cash is a smart way to boost your budget and it can help you clear out the clutter.
Some of the best things to sell for easy cash include:
Books
Electronics
Gaming systems and video games
Tools
Lawn care items
Jewelry and watches
Designer bags and accessories
There are lots of places you can sell your stuff for money locally and online. For example, you could try selling at:
Facebook Marketplace
Local Facebook bargain groups
Craigslist
eBay
Poshmark (for clothes)
21. Try a no-spend challenge
A no-spend challenge means you commit to not spending any money for a set time period. You can do a no spend weekend, week, month or even a year.
Completing a spending fast can be a great way to reset your budget and put your spending in perspective. And at the end of it, you could have a nice chunk of money to add to your savings.
Related post: How to Do a No Spend Challenge (3 Pro Tips to Help You Save Money)
22. Turn gift cards into cash
If you've got unused gift cards lying around, you could turn them into quick cash at a local gift card exchange kiosk.
You can find gift card exchange kiosks in stores or online that accept a wide variety of gift cards for cash. Or you could sell them locally on Facebook or Craigslist.
Bonus tip: Earn gift cards for free by taking surveys and doing simple tasks with MyPoints or Swagbucks!
Start making money with MyPoints! Want an easy way to earn extra cash? Earn MyPoints Rewards that you can redeem for cash or gift cards just for doing simple tasks. Sign up for MyPoints and get a $10 Amazon gift card!
23. Stick with free entertainment
Keeping kids entertained is no easy task sometimes, especially if they're small. Luckily there are lots of ways to have fun as a family without spending money.
You can check out your local library, which might offer storytimes for younger kids, after-school programs for older kids or summer reading programs. Other options for free fun include:
Strolling through your local farmer's market (but not buying anything)
Going to the park
Taking advantage of free admission days to local museums
Attending free community fairs, festivals or concerts
You can also have fun at home without spending a dime. Hosting a family movie night or game night, or having a backyard picnic are some easy ways to save money.
24. Learn to do repairs yourself
Hiring someone to repair things around the house or work on your car can get expensive. Learning how to fix things yourself is one of the best money-saving tips for single moms who don't mind getting their hands dirty.
There are lots of ways to learn how to do simple repairs, starting with YouTube. You can learn how to do everything from changing a tire to unclogging a sink and it's completely free.
Google can also help you find how-to guides and tutorials for home repairs, car repairs and just about anything else you'd like to learn to do yourself.
25. Get kids' stuff for free
Free stuff for moms and kids might sound too good to be true but there are lots of ways to take advantage of freebies. Some of the things you might be able to get for $0 money include:
It's worth looking around locally and online to see what kind of freebies you can sign your kids up for.
26. Work from home if possible
Being a stay-at-home mom and a single mom doesn't have to be mutually exclusive if you're able to work from home.
If you're working a regular 9 to 5 job, you might consider asking your employer about working from home one or two days a week. Being able to stay home could lower childcare costs if you're not having to pay for daycare for those days. And you might save money on gas or public transportation as well.
If your current job doesn't offer a remote work option you could always consider a career change instead. Browsing sites like FlexJobs or Virtual Vocations can give you an idea of what kind of remote jobs are out there for busy moms.
You could also start an online side hustle to make extra money. For example, you might try:
Those are just some of the ways you could create extra income in your spare time, using the skills you already have.
Related post: 100+ Extra Income Ideas for Moms (Best Ways for Moms to Make Money)
---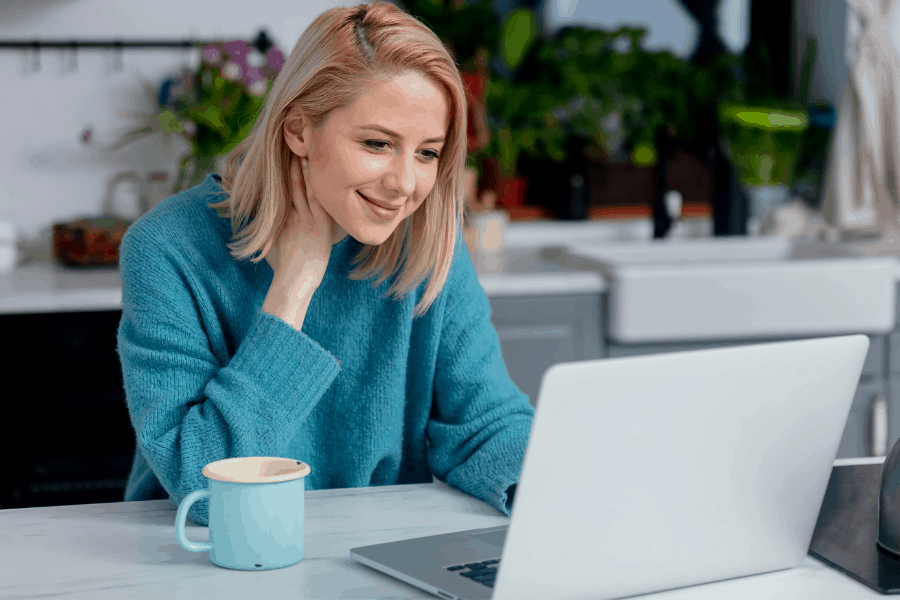 Want to get paid to proofread?
Sign up for a FREE webinar to learn how to make money proofreading online!
---
27. Take care of your health
Taking care of your health can help you save money, especially if you don't have health insurance. If you live in the U.S., then you already know that universal health care isn't a thing.
Maintaining a healthy weight, getting regular exercise and eating the right foods can all help you stay in good shape, which can mean less money spent on doctor visits. Likewise, taking care of your teeth and gums can help you avoid unnecessary trips to the dentist.
28. Prioritize your spending
The goal of saving money as a single mom is to give yourself control of your finances. Prioritizing your spending is part of that.
For example, some single moms are comfortable paying for private schools for their kids, even though the expense can be great.
If you're in that camp, then saving money to pay for it might mean cutting out lots of other things from your budget. Thinking about your spending priorities can help you fine-tune your budget plan so you're able to cover the things that matter most to you.
29. Get financial assistance if you need it
If you're not able to save any money at all or you need help paying bills, there are lots of places you can get financial help for single moms.
Some of the options for help include:
Medicaid
Rental assistance
Utility bill assistance
You can start with your local Department of Social Services to see what kind of government aid you might qualify for. You can also look into charitable programs for single mothers run by local churches or nonprofits.
Money Saving Tips for Single Moms FAQs
How do single moms survive financially?
Many single moms survive financially by cutting their spending down to bare necessities, shopping at thrift stores and taking advantage of financial assistance programs like food stamps or Medicaid. They also work and according to the Bureau of Labor Statistics, 71% of single moms are employed in some way.
Other single moms survive financially by making small changes that have a big financial impact, like changing the way they budget or avoiding credit card debt. And some single moms start a side hustle or online business, which can be a great way to grow your income.
How much should a single mom have in savings?
The amount of money that a single mom should have in savings depends largely on their financial situation. A single mom who receives regular child support payments, for example, and has a low cost of living may be able to save a lot of money compared to single mothers who receive no financial help from the other parent.
A good rule of thumb for saving money as a single mom is to have at least $1,000 in savings as an emergency fund. That's a good place to start since you can use that amount of money to handle smaller emergencies.
From there, you can work on saving 10% to 15% of your income each month to fund your financial goals. That might include growing your emergency fund, adding money to a retirement plan, saving for college or just stashing away a little extra to plan a family vacation.
How do single moms budget money?
The simple answer is that single moms budget money very carefully, as every little bit counts when you're a one-income household. A typical single mom budget may include budgeting categories for housing, food, utility bills, cell phone bills and child care costs. Those are the essential expenses for any busy parent.
Single-mom budgets may also include minimum payments to debt, personal care items, health insurance or car insurance, birthday presents for kids and occasional spending with "fun" money. These budget items get paid only after the "needs" are met.
How do single moms balance everything?
As a single mom, it's up to you to do the most important tasks for your family: Grocery shopping, helping with homework, paying bills and doing laundry. And of course, you also want to spend quality time with your kids while making time for self-care.
Single moms (and other single-parent households) can balance all of these things by being organized, having a plan and using routines. Creating a morning routine or cleaning routine, for example, can be an effective way to manage time and make sure that everything gets done so you don't have to worry about single mom burnout.
Final thoughts on money saving tips for single moms
Having a solid financial plan is key to being a money-savvy single mom. Financial equality remains challenging for women to achieve, thanks to the gender pay gap. But with the right strategy and a commitment to your plan, it's possible to save more and live better. Applying some of the money saving tips for single moms shared here can pay off now and for a long time to come.
Need more money tips? Read these posts next:
What are your best money saving tips for single moms?