Last Updated on October 2, 2022 by Rebecca Lake
Best Gifts for Single Moms
Looking for some single mom gift ideas for the holidays or another special occasion?
The best single mom gifts are ones that are thoughtful, practical, unique or speak to a single mom's needs.
Being a single mom isn't easy, especially when it comes to managing finances as a single mother.
Single moms are hit the hardest by the gender pay gap, earning 54 cents for every dollar earned by married men. While financial help for single moms is out there, it isn't always easy to qualify for or access.
And beyond money, caring for children solo can be a drain mentally and emotionally.
So if you have a chance to brighten a single mom's day with a gift, choosing the right one matters.
But which gifts for single moms are the best? And should single mom gifts be something they need or something they want?
If you're stressing over gift ideas for single moms (or you're a single mom who wants to drop a hint about a gift you could use) you're in luck!
I've rounded up some of the best gifts for a single mom for holidays, birthdays, Mother's Day or any time when you want to show a tired mama you care!
Fun and Practical Gifts for Single Moms
What do you buy for a single mom?
If you've never been a single mom yourself, you may have no clue what they need or want. But that's totally okay!
It's still possible to find the right single mom gift by asking the right questions, like:
What is something a single mom might need?
Is there a problem or struggle the right gift might solve?
What would I really want if I were a single mom?
And if all else fails, here's one more tip: Ask a single mom.
They may be only too happy to tell you what kind of gift they want or need most.
With that in mind, here are some of the best gifts for single moms!
1. Cash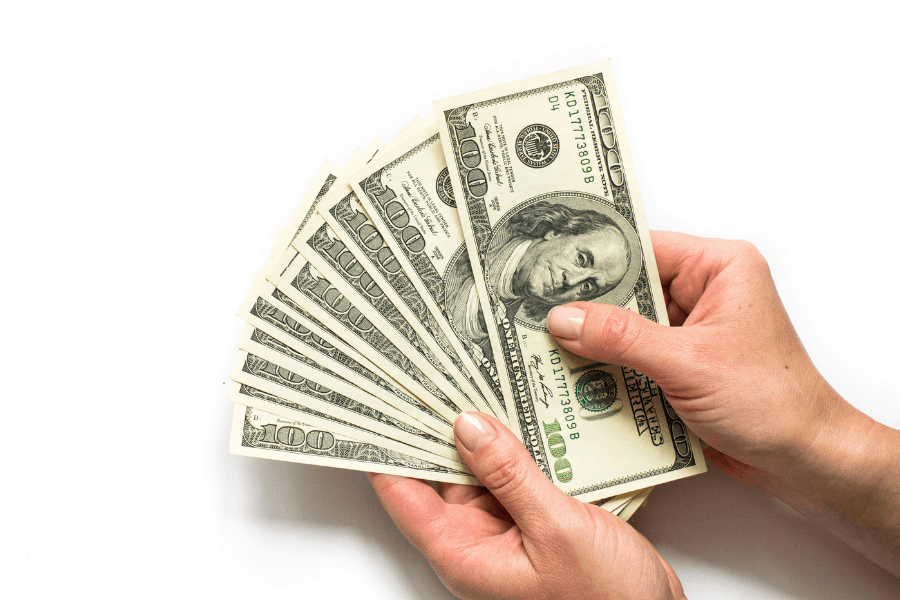 Having lived on a super tight single mom budget, I can tell you cash is always an appreciated gift.
This is a great single mom gift idea if you know a mama who's struggling financially. Even a small cash gift can help buy groceries or pay the light bill when money is stretched thin.
Check out this list of 23 fun money gift ideas!
2. Gift cards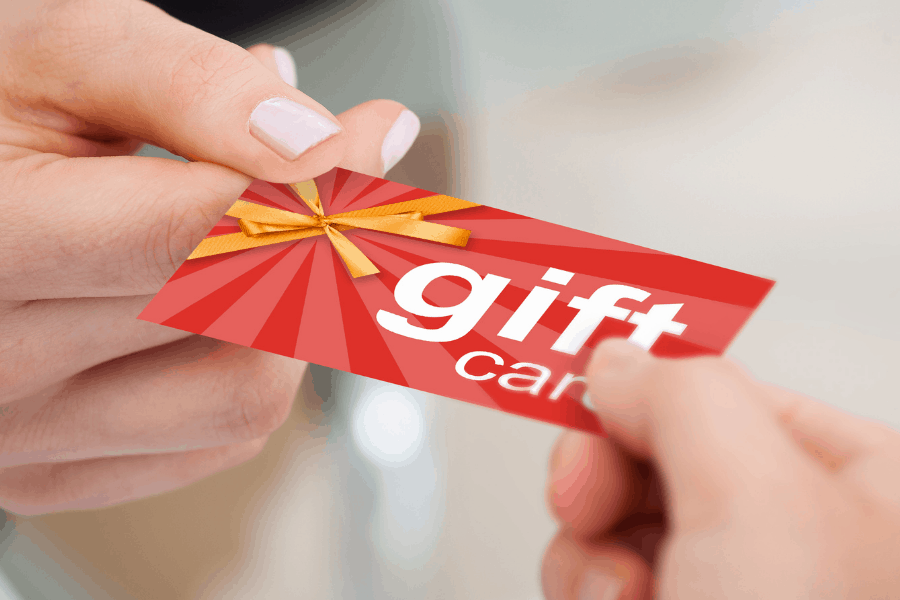 Gift cards are another great single mom gift when you just don't know why to buy.
They can also be a frugal gift that saves you money if you know how to get free gift cards.
(Hint: You can earn free Amazon gift cards with Swagbucks and InboxDollars!)
Here are some other great gift card ideas for single moms:
Walmart
Target
Sephora
Apple
Nordstrom
Bath and Body Works
DoorDash
InstaCart
Whole Foods
Amazon has a great selection of gift cards you can purchase and send electronically or print out at home.
3. Groceries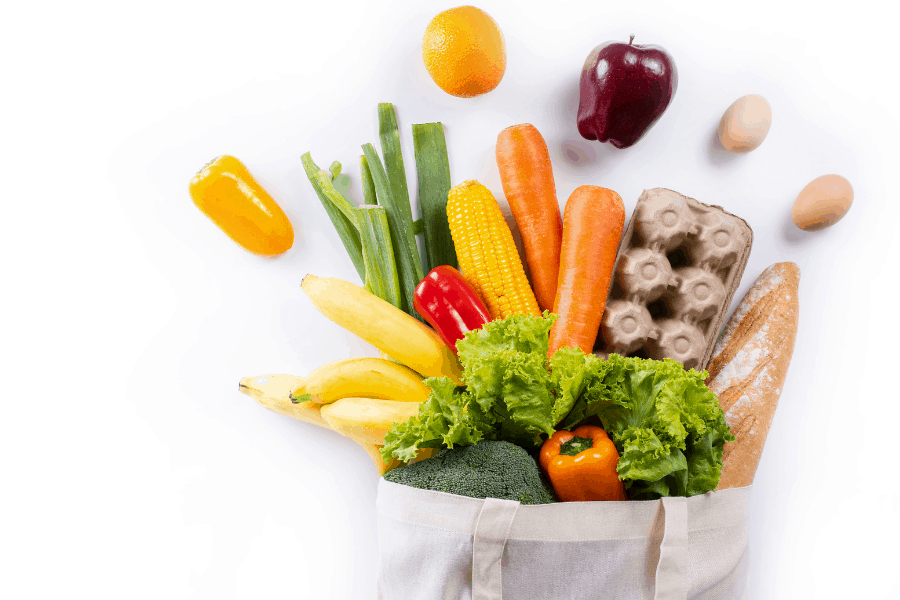 Feeding growing kids can get expensive and finding the cheapest groceries might be a priority for a single mom you know.
You can help out her budget by surprising her with a box of groceries. If you don't live nearby, you can have groceries delivered through Amazon Fresh or Instacart!
4. Meal planning service
Meal planning can be a time-saver for busy moms, especially single moms who are trying to feed kids cheap and easy meals on a budget.
But coming up with meal plans? That can take time single moms don't always have.
So a perfect gift for single moms could be a subscription to a meal planning service like $5 Meal Plan!
$5 Meal Plan delivers monthly meal plans with zero hassle. And if you want to step up your single mom gift game, you could also sign them up for a meal delivery service like Blue Apron.
5. Instant Pot
Instant Pot has to be one of the best practical gifts for single moms who need to save time.
With Instant Pot, dinnertime is automatically less stressful. You can make dinner in minutes, not hours so you have plenty of time to handle other single mom duties.
6. Amazon Prime
Amazon Prime is a single mom gift that keeps on giving.
When you give a single mom a subscription to Amazon Prime, she can stream movies and TV shows plus enjoy free shipping on eligible items.
7. Inspirational single mom books
Reading stories of successful single moms was a huge motivator for me to grow my business and clean up my finances.
If you know of a great single mom inspiration story, why not share it with a mom you know as a gift?
Here are a few recommended single mom gift ideas for books:
8. Audible subscription
Being a single mom means you have to actively find time to read, in-between working and taking care of kids and your home.
So if you know a super busy single mom who loves to read but just doesn't have the time, you could gift them an Audible subscription instead.
They can listen to audiobooks in the pickup line at school, on the way to work or any other time they have a free minute. It's one of the gifts for single moms I'd like to get myself!
9. Mom planner
As a busy single mom who runs a business from home and homeschools two kids, I can't do without a mom planner.
The holidays are a perfect time to give a single working mom a new planner so they can start the year fresh. 
But mom planners also make a great single mom gift any time of year if you know a mama who needs some help getting organized.
Here are some of my favorite planners for busy moms!
10. Gratitude journal
Being a single mom is hard pretty much most of the time. And it's so easy to end up a burned out single mom before you know it.
Keeping a gratitude journal can be a way to cope with the hard days while remembering what's good about mom life. It's a simple but thoughtful gift for single moms.
11. Alexa
A personal assistant is something many single moms could use. If you can't afford to hire one, you can do the next best thing and gift a single mom Alexa.
Alexa can help with boosting productivity, nailing routines, keeping track of recipes, helping kids stay on top of homework–it's a busy single mom's best friend!
12. Budget planner
Making a budget as a single mom means knowing how to make the most of every dollar.
Having a budget planner can make it easier to stay on top of your finances. If you're looking for some budget planners for moms, here are a few I just love:
Bonus points if you throw in this awesome single mom money guide!
13. Fresh flowers
A bouquet of flowers is a nice pick me up for single moms. You can buy flowers at your local farmer's market, florist or supermarket then drop them off with a nice card.
And if you don't live nearby you can always arrange for a flower delivery as a single mom gift.
14. Makeup
Single mom life makes prioritizing beauty challenging sometimes. But you could make a single mom look and feel more beautiful every day with a makeup gift.
Not sure what to get? Take a look at this specially designed makeup line for busy moms!
15. Skincare products
Maintaining healthy, wrinkle-free skin gets easier for single moms with skincare products from I Dew Care.
I love these products as single mom gifts or gifts for any mom who wants to look her best!
16. Ring doorbell
Safety is a huge priority for me as a single mom. So one of the ways I protect our home is with a Ring doorbell.
The doorbell lets you see who's at the door–an ideal gift for single moms who might be home alone after school or on weekends.
17. TheraBox
Spa days may not fit into a single mom's budget. But you can deliver a spa treatment to them at home with TheraBox.
TheraBox is a top-rated self-care subscription box for women. It's a perfect gift for single moms who want to make wellness a priority.
18. Diapers
Diapers are expensive, costing the typical family around $900 a year.
If you know a single mom with an infant or toddler who isn't potty-trained yet, you could hook them up with diapers or Pull-ups. This is a thoughtful gift single moms may not ask for but will definitely appreciate.
19. Household supplies gift basket
Household supplies might seem like an unusual single mom gift. But buying basic necessities doesn't come cheap.
So you could put together a gift basket or box packed with useful household items like:
Toilet paper
Paper towels
Hand soap or laundry soap
Cleaning supplies
Shampoo and conditioner
Lotion
20. Roomba
Vacuuming and sweeping aren't fun chores for me. And if you know a single mom who hates them too, a Roomba could be the best gift!
Roomba keeps the floors clean, saving busy single moms time. And they're perfect for homes with messy kids and pets.
21. Salon gift certificate
A trip to a hair salon or nail salon might not be in a single mom's budget. But you could treat them with a salon gift certificate for a special occasion or any time.
No salon nearby? You could always put together a homemade spa gift basket instead.
Fill it up with lotion, face masks, nail polish–you name it.
And here's a simple hack for saving money on salon and spa shopping: Use Rakuten.
Rakuten pays you cash back when you shop at partner stores. For example, you can earn 4% back at Sally Beauty Supply and 3% back at Ulta.
Plus, you can get $30 in bonus cash when you sign up for Rakuten and make your first purchase!
22. Houseplants
Plants can brighten up a home and a mood. And even if the single mom you're buying gifts for doesn't have a green thumb, there are plenty of plants that are easy to tend.
Succulents are great and so are snake plants. Plus, they don't cost a lot and add a nice touch to any room.
23. Cozy blanket
A warm blanket to snuggle in is a great way to unwind at the end of a long day.
You can give single moms cozy blankets, plus throw in one for the kids too!
24. Wine
Wine is always an appreciated gift for single moms who imbibe on occasion.
You can pick up a nice bottle of wine and pair with this wine tumbler and fuzzy sock set for a quiet night in!
25. Family photoshoot
Having a good family photo is a precious gift for single moms who may not be able to afford a professional photographer.
If you're skilled at photography or know someone who is, a photoshoot can be a surprising and thoughtful single mom gift idea.
26. Child care
As a single mom whose kids are with me 24/7, I know what a treasured gift a little time alone can be.
Offering child care so a single mom can have a little me time won't cost you anything. And it can be a much-needed gift for moms who rarely get a break.
27. Car maintenance
Car maintenance and repairs can cost money that single moms don't always have. Gifting them a gift certificate to get an oil change or helping out with a much-needed repair can be a financial stress-reliever.
28. Cleaning service
Cleaning the house is one of my least favorite mom duties. And I wish a cleaning fairy would come along and help me out once in a while.
The gift of a clean house is something I think all single moms can appreciate. You can offer to clean yourself or hire a cleaning service for a day.
29. Lawn care
After cleaning the house, I dread keeping up with the yard work. It's time-consuming, hot, sweaty–none of my favorite things.
You could help a single mom out by offering to cut their grass, weed-eating, and cleaning up flowerbeds. Or you can buy a gift certificate for lawn care. Either way, it's a thoughtful gift!
30. Someone to talk to
Loneliness and social isolation can go hand in hand for some single moms. As a homeschooling mom who works from home, my kids are sometimes the only people I speak to during the day.
If you have a single mom friend, giving her a space to vent or talk out her worries, fears, concerns, etc. could be the best gift of all. It only costs a little of your time but it can be priceless for a single mom who needs a friendly ear to listen.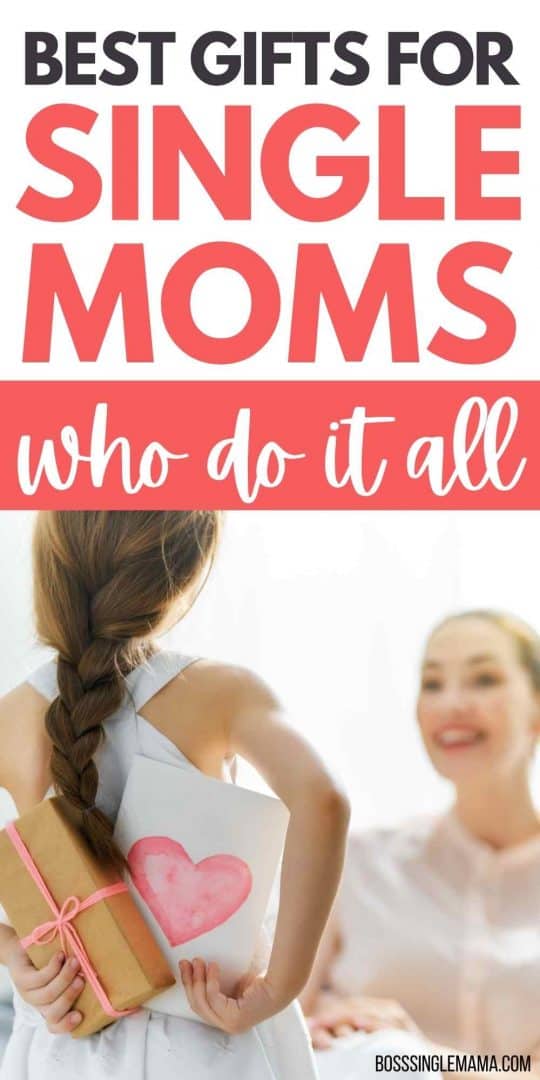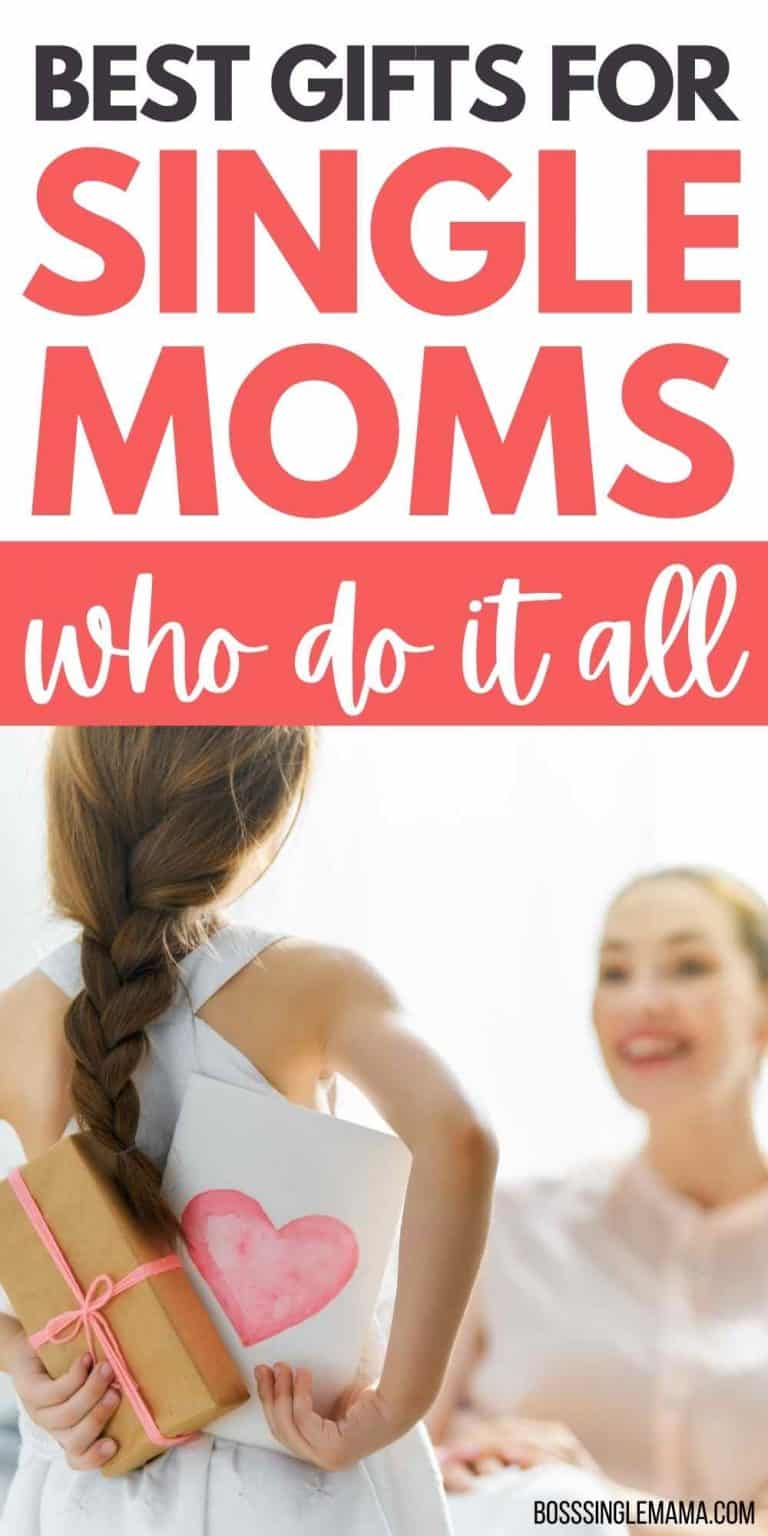 Final thoughts on the best gifts for single moms
Hopefully, this list of single mom gift ideas has given you some inspiration for what to buy when the holidays, Mother's Day or another special day rolls around.
And if you can't afford to buy a gift, remember there are other ways to gift single moms. You just have to be creative about using your skills and time.
Before you go, be sure to check out my favorite tools for making and saving money. And don't forget to grab your free budgeting printables in the Resource Library!
Need some more gift ideas? Check out this list of 50 Amazingly Thoughtful Gifts for Moms Who Do It All
Best Single Mom Gifts (Fun and Practical)