Last Updated on April 13, 2022 by Rebecca Lake
Pawn Shop Near Me
Looking for a pawn shop near me?
There are times when you might need money right now when you're short on funds. Roughly 36% of Americans couldn't cover a $400 unexpected expense in cash.
Selling things or using them as collateral for a loan can be a great way to get instant cash when you need money.
In that situation, there may be no better place to visit than the nearest pawn shop.
Local pawn shops and pawn stores make it easy for people to get quick cash virtually anywhere in the United States. They offer convenient solutions for people who need money but may not qualify for traditional loans or would rather avoid pricey payday lenders.
The best pawn shops offer top dollar for valuable items. If you need to pawn items for fast cash, here's how to find a great place to pawn items locally.
Related post: Coinstar Near Me: How to Turn Coins Into Cash Fast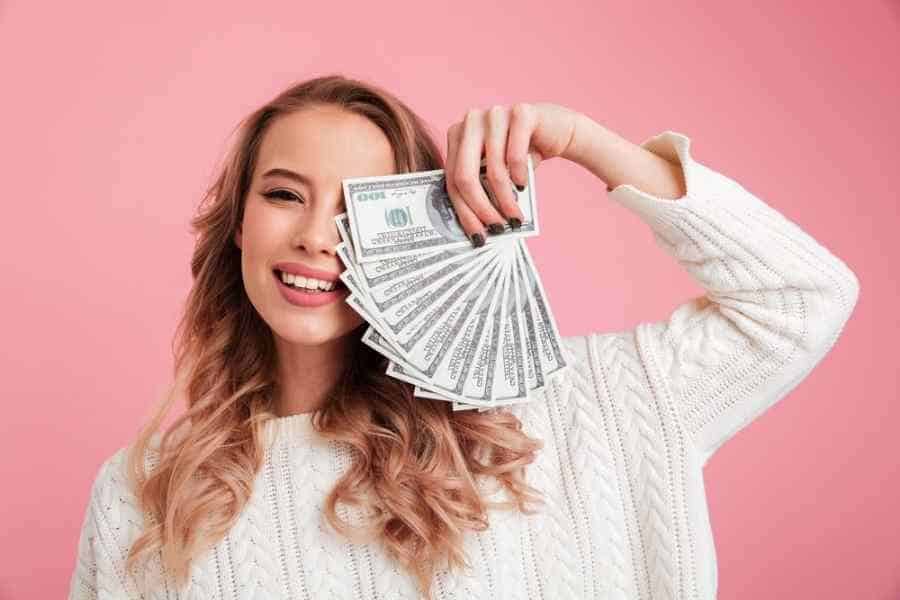 Where to Find a Pawn Shop Near Me
The best pawn shop near you is one that offers great prices for pawn items, has friendly staff and accepts different types of items to pawn or sell.
A simple Google maps search can help you find a pawn shop near you, whether you live in a major city like Los Angeles or a small town in North Carolina.
Pawn Shop Near Me Open 24 Hours
Need instant cash but don't have time to wait for regular business hours?
24/7 pawn shops can make short term loans for quality merchandise any time, day or night.
Pawn Shop Near Me Online
Some pawn shops accept a large selection of items for pawn or sale online.
You tell the pawnshop what you have to pawn or sell, they'll give you an online appraisal and if you're happy with the amount, you can take the item to the nearest store location to get cash fast.
Jewelry Pawn Shop Near Me
Got gold jewelry you want to sell? A diamond engagement ring you don't need? Other jewelry that you'd like to exchange for quick cash?
Expert gold buyers can offer competitive prices for brand-name merchandise and other jewelry items.
Auto Pawn Loans Near Me
Auto pawn loans allow you to borrow money using your vehicle and/or car title as collateral.
You might choose an auto pawn loan if you need a larger amount of money or you don't have any smaller items of value you can pawn.
Pawn Shop FAQs
If you've never visited a local pawn shop before, you might not understand what it involves or you can use them to get quick cash. Here are some of the most frequently asked questions about pawning items for cash.
How do pawn shops work?
Pawnshops work by allowing you to get a short-term cash loan for valuable items.
This is a collateral loan, meaning the pawn item is used to secure the loan. The loan value is determined by what the pawnshop values your items at.
You make monthly payments to your pawn loan and potentially, a small one-time payment to cover fees. Your loan can also carry interest charges. The item is returned to you when you make the final payment on the loan.
There's typically no credit check required to get a pawnshop loan, so there's greater flexibility in terms of how you qualify.
That's what makes pawn shop loans an attractive option for people who need to get cash fast but may lack good credit scores.
How long do you have to pay a pawn loan?
Typically, you'll have 30 days to repay a pawn loan.
This is pretty standard across the pawnshop industry, though you may find pawn loans with shorter or longer repayment terms.
Regardless of how long you have to repay a pawn item loan, be sure to understand what you'll pay for interest and fees.
What happens if you don't pay back a pawn shop loan.
If you don't repay a pawn loan, the pawnshop can keep your collateral.
They can then resell your pawned item or items at a fair price.
Since there's no credit check, there are no credit consequences if you don't repay a pawn shop loan. But you won't get the items you pawned back.
If you want to get them back, you'll have to buy them for whatever price the pawn shop is charging.
For that reason, it may be a good idea to only pawn items that you're comfortable losing if something happens and you can't repay the money.
Is it better to sell or pawn at a pawn shop?
If you have valuable items that you don't necessarily need to keep or you don't want the financial responsibility of repaying a pawn loan, you could sell your items outright to a pawn shop instead.
Selling items could put quick cash in your hands. And there's nothing to repay.
But it's important to make sure you're getting an accurate price. There's no standard rulebook in the pawn industry that determines how pawn shops set their prices.
So you may want to research what your items are worth before selling them to a pawnshop to determine whether you're getting the best price possible.
What are the best things to pawn at a pawn shop?
Pawnshops can offer cash loans for a wide selection of different items. Some of the things you might be able to pawn or sell to a pawn shop include:
Brand-name items of any kind, including new retail items in their original packaging
Video games and game systems
Home audio equipment
Video equipment
Digital cameras
Musical instruments
A smart TV or HDTV
Fine jewelry, including diamond jewelry and other jewelry items made of precious metals (such as gold buying)
Sporting goods
Luxury handbags
Power tools
Weapons, including collectible firearms
Certain types of vehicles, such as ATVs or dirt bikes
The key to getting a great deal is to sell items that are in good condition and are reasonably in demand.
For example, if you have a brand new Samsung HDTV still in the box you're likely to get more for it at the pawnshop than you would from a used model that's several years old.
Related post: 40+ Things to Sell When You Need Money Now
What can I pawn for $50?
If you need to make a quick $50, there are plenty of things you can pawn, including:
Laptop computers
Game systems and video games
DVDs, Blu-ray discs and video players
Cameras
Cell phones
Sporting equipment
Baseball cards or other high-value trading cards
Luxury handbags, shoes and other accessories
Guitars or other musical instruments
Fine jewelry
Watches, including smart watches
Fitbit devices and other wearables
Are the items you're pawning worth more than $50?
Possibly. But if you need instant cash then a visit to a pawn shop near you with any of these items could put money in your hands in no time.
Are pawnshop loans worth it?
A pawn loan could be worth your time if you need money quickly, have a valuable item to pawn or sell and aren't able to qualify for another type of short-term financing.
On the other hand, personal loans could be the better option when you need money if you'd rather not use your valuables as collateral and you have a decent credit score.
Personal loans can let you borrow anywhere from $500 to $100,000, depending on the lender.
You'll have to pay that money back with interest but you'll have months or possibly years to do it instead of just a few weeks. And as long as you're paying on time you can build good credit in the process.
If you're interested in applying for a personal loan, head to Credit Karma to check your credit scores first. This can give you an idea of what kind of loans you're likely to qualify for.
Then visit Upstart to compare personal loan options and check your rates.
Related post: Laundromat Near Me? How to Find a Cheap, Safe Place to Do Laundry
How to Choose a Pawn Shop Near Me
If you have a wide variety of items you want to pawn (or just one or two) it's important to do your research to find the best pawn shop near you.
When comparing pawn shops near you, here are some of the most important things to consider when choosing a local store to deal with.
1. Pawn loan terms
If you're borrowing quick cash with a pawn loan, it's a good idea to know beforehand what you'll pay for it.
Specifically, it's helpful to understand:
How long the loan term is good for
Payment amount and frequency
Interest rate you'll pay
Loan fees
You should also understand what happens if you don't pay your pawn loan on time and what that means since this is a collateral loan.
2. Item pricing
Whether you're selling an item to a pawn shop or getting a pawn loan, it's important to get a fair price for it.
When comparing where to pawn items near you, consider who offers the best deals for pawn loans or when buying items.
Unless you're absolutely desperate and need money right now, taking the extra time to get estimates from different pawn shops can help you get the best deal possible for your item.
3. Customer service
Getting the best service is also important when dealing with a pawn shop. Working with professional staff can make it easier to get the best prices
Great customer service can lead to a great experience overall, which matters if you're a little nervous about borrowing money from a pawn shop.
Checking online reviews can give you an idea of how customer satisfaction compares at different pawn shops near you.
And it's also important to consider who owns the pawn shop. A local family business, for example, might take a different approach to offering great service than a pawn shop that operates hundreds of retail stores across the country.
4. Overall feel
Aside from excellent customer service and good people on staff, also consider the vibe you get when visiting a particular pawn shop.
For example:
Does the store have a great selection of items available, including new merchandise and used merchandise?
Are a wide variety of items accepted at your local pawn shop or only at select stores? (If the pawn shop has more than one location.)
Is the store cluttered or junky looking? (Tip: Nice stores are usually well-lit and well-organized.)
Does the store offer a product protection plan to cover items that are sold there?
Overall, is it a secure facility and do you feel safe visiting?
Asking those kinds of questions can help you find the best pawn shop near you to work with so you can have the best experience overall.
Related post: Where to Get a Money Order Near Me: 10 Best Places to Buy Money Orders
Final thoughts on finding a pawn shop near me
When you need to borrow money or sell items for cash fast, there may be no better place than a local pawn shop. (And if you want to buy retail merchandise at affordable prices, you can also shop today at a pawn shop near you.)
Pawn shops can offer convenient solutions when you need money. But consider ways you can improve your finances so you don't need to rely on quick cash loans.
Getting on a budget, for example, can help you to save money and curb overspending.
Paying down debt means you don't have as much money going out each month. (Tally can help with that.)
And finding ways to make more money can make it easier to build up emergency savings and break the paycheck to paycheck cycle.
Before you go, be sure to check out my favorite Smart Money Tools for making and saving money!
And if you're ready to start a side hustle, here are 30+ ways to make $1,000 fast now!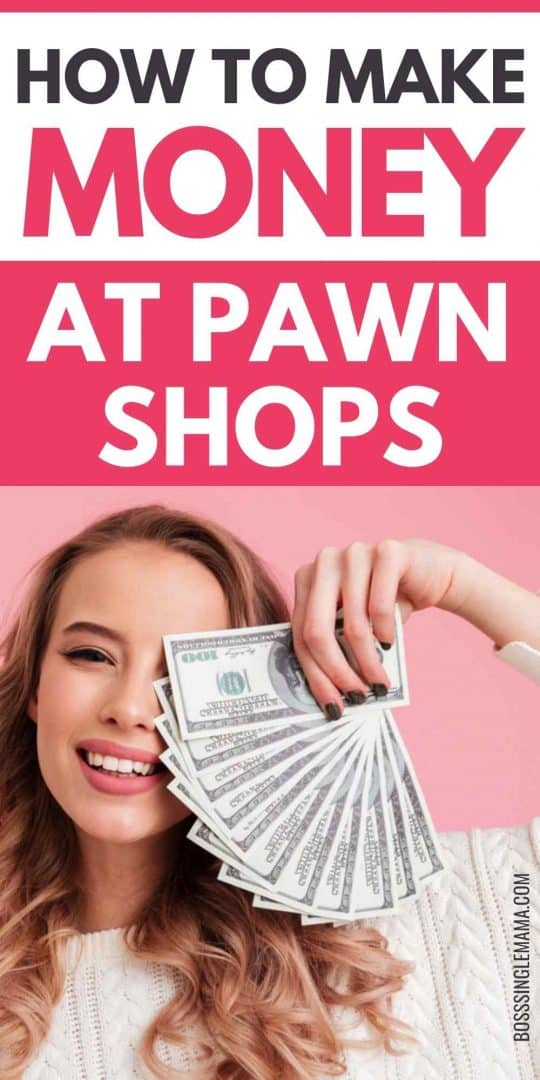 Pawn Shops Near Me