Last Updated on October 2, 2022 by Rebecca Lake
I need money now and payday can't come soon enough.
Sound familiar?
Finding yourself short on cash when life throws you a curve ball can be stressful. You might be thinking, "I need money desperately — but how can I get some quick cash?"
A financial emergency or unexpected bill can leave you needing money desperately. And while you might be tempted to borrow money to pad your bank account, using personal loans, emergency loans or credit cards can dig you into a debt hole.
If you're frantically thinking, "I need money desperately!", you're in the right place. Keep reading to learn what you can do when you desperately need money and can't wait until payday.
Why You Might Be Desperate to Get Fast Cash
There are different situations where you might find yourself needing money ASAP. For example, you may be in need of quick money if:
Your car breaks down
A pet or a child gets sick and needs to see a doctor
Someone you love passes away and you need to travel to attend the funeral
An illness or injury keeps you out of work temporarily and medical bills are piling up
A bill or recurring expense you forgot about comes due
You lose your job and don't have another one lined up
A natural disaster results in loss of property or personal belongings
Your home is broken into or your vehicle is stolen and you need to cover your insurance deductibles
Those are all situations where someone might desperately need money. And many people who find themselves dealing with these kinds of personal finance challenges might not know how to come up with extra cash on the fly.
The good news is that there are ways to get money right away, without having to borrow money in the short or long term. That's a relief if you find yourself in a situation where you're panicking because you need quick cash.
I Need Money Desperately – What Can I Do?
Having an urgent need for money can be an overwhelming feeling. So the first thing you might want to do is look at the situation to gauge how bad it really is and how desperately you need money.
You might find that the situation isn't as bad as you think. And even if it is and you really do need money desperately, that's no reason to give up.
Researching different ways to get money fast can help you get into the mindset you need to get money ASAP.
Here's one thing to keep in mind. Some options for making money may take a little longer than others so read through the whole list to find the best solution for your "I need money desperately" situation.
1. Sell things you no longer need
When you need money desperately, selling things around the house is one of the fastest and easiest ways to get it.
Some of the best things to sell for quick cash include:
Electronics, including TVs and DVD players
DVDs and CDs
Cellphones
Gaming systems and games
Books
Household items
Sports equipment
Recreational vehicles
For more ideas, check out this list of 50+ things you can sell to make money right now.
As far as where to sell your items when you need money now, here are some ideas to get you started:
Decluttr
The Decluttr app is great for selling electronics when you need money in your bank account on short notice. Some of the things you can sell here include:
Cellphones and tablets
Wearables
CDs and DVDs
Blu-rays discs and players
Video games (including PlayStation, Xbox, Nintendo)
Gaming consoles
You can also sell other items through Decluttr, including books, handbags, clothing, accessories and even baby items.
Gazelle
If you've got old cellphones, chargers and accessories lying around, you could sell them through Gazelle.
The Gazelle app is great for selling your old iPhone or Galaxy phone for easy money. You can also sell old tablets here as well for quick cash.
Here's how it works:
You tell Gazelle what you have to sell
They send you a free shipping label to mail in your devices
Once Gazelle receives your devices, they quote you a price on what they're willing to buy them for
If you're happy with the price, Gazelle pays you cash
And if you don't like the price, Gazelle will send your devices back to you free of charge.
LetGo
The LetGo app is also worth checking out if you need to sell things because you need money right now.
With LetGo, you can sell almost anything as long as it's not illegal. Some of the items that sell the best include:
Baby gear and clothing
Clothing and accessories
Home and garden supplies
Electronics
Other places to sell things for money:
Facebook Marketplace
Facebook bargain groups
Craigslist
Local flea markets
Yard sales or garage sales
Related post: How to Flip Money Legally (25 Legitimate Ways to Flip Money Fast)
2. Sell your car
Selling your car may seem a bit extreme but it could be the best way to get a large sum of cash if you need money desperately and right now.
You could sell your car on any of the places listed earlier for selling clutter, including Facebook and Craigslist. You can check Kelley Blue Book value to get an idea of what your car is worth.
Car buyers are always hoping to haggle so it's important to keep that in mind. If you truly need money desperately then it's possible you could end up selling your car for less than what it's worth just to make a deal.
3. Resell free items you find online
One person's trash is another's treasure and you could make cash quickly selling the stuff nobody else wants.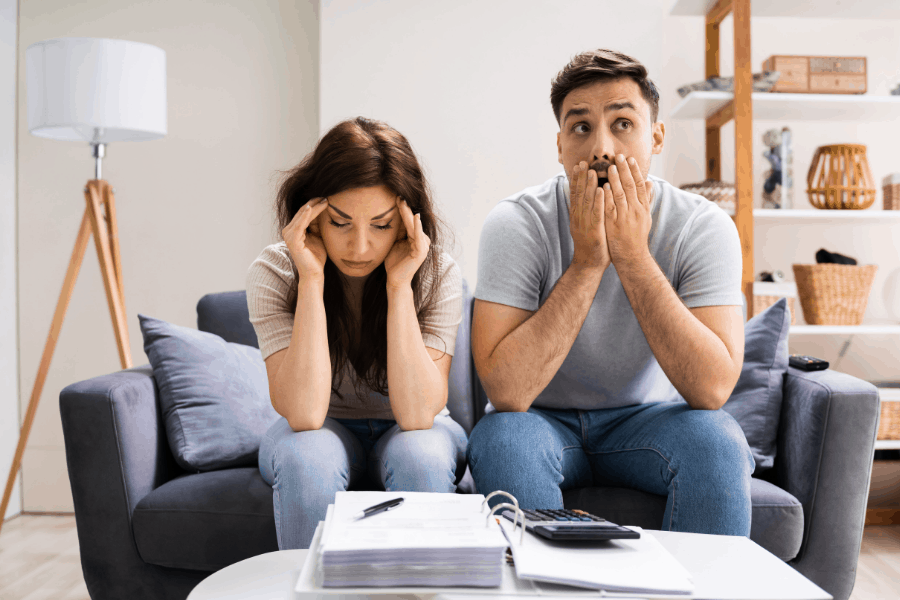 For example, I have a friend who used to make extra cash picking up things people were tossing out through curb alerts and reselling them on Craiglist.
There are lots of ways to find things for free that you can resell if you need money desperately and are short on cash.
For instance, local Facebook bargain groups, yard sales and Craiglist could all be gold mines. Just be careful about where you relist your items.
If you find something for free in a Facebook group, for example, don't put it up for sale in that same group. That's a fast way to bring the wrath of the group's admins and members on your head and get kicked out.
4. Sell your unused gift cards
Got old gift cards lying around that you'll never use?
You can turn them into free cash when you need money desperately by reselling them online. 
Some of my favorite sites for selling unwanted gift cards include:
Just be sure to pay attention to any fees you might have to pay to sell your gift cards since those can take a bite out of your earnings.
Related post: Gift Card Exchange Kiosk Near Me: Turn Unwanted Gift Cards Into Instant Cash!
5. Sell your photos
If you're great at taking photos, there are a few ways you can use that skill to make money fast.
First, you could hire yourself out locally as a photographer.
I know someone who does this in our town. She makes money taking family photos and wedding photos.
You can also sell your photos online for fast cash. Sites like Foap, Shutterstock and 500px let you list your photos for real cash.
And if you want to sell unique photos, you could get paid to sell feet pics. Sites like FeetFinder and Instafeet can be a great way to earn money every day selling foot photos.
Setting up a photography blog or website could be another great way to earn passive income by selling pics.
For example, I make $3,000 a month from this blog on autopilot and I only put a few hours into it each week. Many people are making even more than that from their websites.
If you're interested in learning more, be sure to read my ultimate guide to starting a money-making blog.
6. Pawn things you don't need
Pawnshops can be a source of quick cash if you need money desperately now. All you need is something of value you can use as collateral for a loan. 
Here are the basics of pawnshop loans:
You take your item(s) to the pawnshop
The pawnshop lends you money, based on what they value the items at
You have a set period of time to pay the loan back (usually 30 days)
If you pay the loan back, you get your stuff back
If you don't pay the loan back, the pawnshop keeps your stuff
Pawnshop loans can be a useful way to get cash if you desperately need money and you're comfortable using your stuff as collateral for a loan. Those are also some of the things you can sell at a pawn shop.
Just keep in mind that you risk losing your item if you can't pay the loan back.
Related post: Pawn Shop Near Me? Find the Best Pawn Shop for Quick Cash
7. Donate plasma for money
Donating plasma is a quick and easy way to get cash when you need money desperately.
Depending on where you donate, you may be able to make a quick $20 to $50 in one go. You're allowed to donate plasma twice every seven days, so you could earn up to $400 per month this way.
Donating plasma could be a good option if you need a simple way to get some money quickly. You can check for local plasma donation centers near you online. And remember that with each donation, you can also help people in need.
8. Earn cashback on shopping
Many people don't know that they can make money quickly just by shopping. Cashback apps are a simple way to make a few bucks when you desperately need money and they can also be an easy way to make fast cash.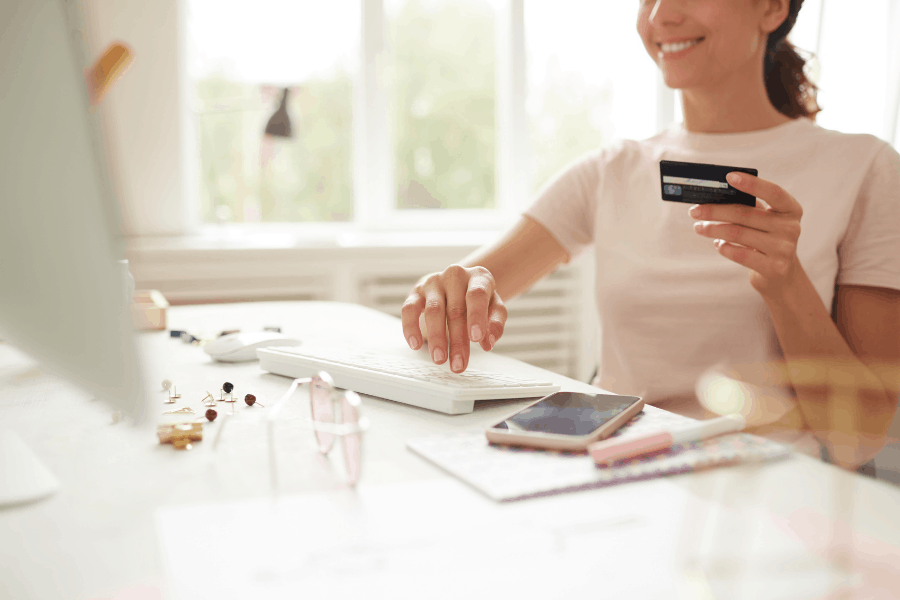 Here's a really quick overview of how they work:
You download the cashback app(s) of your choice
Link your bank account (checking account) and debit card (or credit card) to the app
Shop at partner merchants
Earn back a percentage of what you spend as cash
It's really that simple! And the best part is you can download multiple cashback apps to earn money on virtually everything you buy.
You can double or even triple your cash back earnings if you're using a rewards credit card to make purchases. Keep in mind, however, that if your card has a high interest rate and you don't pay the balance in full, the interest charges could cancel out the value of any cash back you earn.
If you're looking for some of the best cashback apps to try when you need money desperately, here are my favorite picks!
9. Ask for more hours at work
If you work at a job that pays you hourly, making extra money might be as simple as asking for more hours.
This may not put money in your pocket right away, since you won't see the cash until payday. But it's something to consider if you know you've got an expense coming up that you'll need extra money for or an unexpected expense, like medical bills.
10. Borrow from your next paycheck
When you absolutely can't wait until payday because you need money now and right this second, a payday advance could be a lifesaver.
Now, I don't mean a payday advance loan. (I explain why those are a terrible idea a little later on.)
What I mean is one of two things:
Asking your employer directly to advance you money out of your paycheck
Using an app to get a little bit of cash now to tide you over
Asking your employer for an advance can help you get money when you need it now. But you might not want your job knowing that you're short on cash. 
If you're reluctant to ask your boss for an advance, you could always try the Earnin app instead.
Earnin's motto is "You worked today, get paid today" and that's just what the app does. You can get an advance of up to $100 against the money you've already earned in your paycheck.
You do have to repay the money. But you don't pay fees or interest unless you want to which is a plus when you desperately need money the same business day.
⇒Download Earnin and get up to $100 from your next paycheck now
11. Get paid to deliver food
If you've got a car, you've got an easy way to make cash when you need money now.
Becoming a delivery driver on the side can help you earn money in your spare time, even if you already work a regular 9 to 5.
If you want to get paid to deliver food, DoorDash is one option. You get paid an hourly rate, plus tips and you can make money every day you work, whether it's a business day or the weekend.
⇒Get paid to become a Dasher with DoorDash
12. Work today get paid today
Work today, get paid today sounds good, right?
There are plenty of ways to make money in a day when you need cash. For example, you could:
Hire yourself out as a tasker on TaskRabbit
See if anyone you know needs help with yard work
Offer to run errands for someone you know for cash
Babysit
Offer to clean house for friends and family
These are all relatively easy things you can do to make extra money in a day.
13. Become a pet-sitter or dog walker
If you like pets then you might be able to pick up some extra cash as a pet-sitter or dog walker when you need money desperately.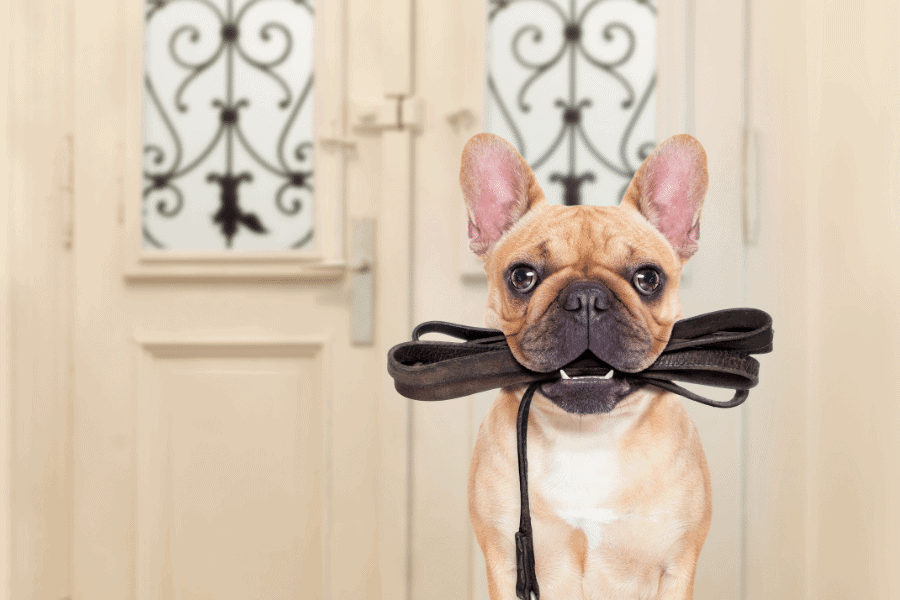 Pet sitting is an easy way to make money on the side for the short-term but you could turn it into a side hustle for regular income.
If you're interested in getting paid to play with dogs or you want to try pet sitting for cats, check out Rover.
Rover matches up pet parents with pet-sitters. You can create a profile to advertise your services and connect with people and their pets locally.
⇒Create a profile with Rover today for free
14. Get paid to grocery shop
Grocery shopping is one of my least favorite chores and I've happily used Instacart to save myself the trouble of having to do it.
If you know your way around your local grocery stores, you could make money as an Instacart shopper.
Instacart shoppers get orders delivered to their phone, shop the order and drop it off. Just like DoorDash, you get paid an hourly rate plus tips. So it's perfect if you need money urgently and want to make extra cash the same business day.
Since I've personally tipped my Instacart shoppers $30-$40, I know that it can be a great way to make fast cash when you need money now. (Assuming you get generous tippers!)
⇒Sign up to become an Instacart shopper and get paid to grocery shop
15. Return purchases you don't need
If you've gone on a recent shopping trip, you could easily get some cash by returning some of your purchases.
For example, if you bought something you really don't need you could always take it back to the store for cash.
Just know that every store's return policy is different.
You might need to have your original receipt to get a cash refund vs. a gift card, for example. Or you may only have a certain amount of time to make returns so keep that in mind as well. So that might not work if you need money right now and you're past the return window.
16. Start a GoFundMe
GoFundMe allows you to set up a fundraiser for just about any purpose, as long as it's not illegal.
If you're in a cash crunch and need money now, you could set up a GoFundMe campaign and ask people to donate. If your request is funded quickly you may be able to get the cash in a matter of days, which is great if you don't necessarily need money right now.
GoFundMe does charge a fee to use its platform and create a fundraising campaign. So keep that in mind when setting your funding goal.
17. Borrow from your retirement account or life insurance
If you have a 401(k) plan at work, an Individual Retirement Account or a cash value life insurance policy, you could tap into any one of them when you need money right away.
With a 401(k) plan, you could take out a loan against your account balance at low interest rates and your credit score won't count against you. Hardship withdrawals may also be an option, but these are usually only allowed in dire financial circumstances.
If you have an IRA, you could withdraw some or all of the money. With cash value life insurance, you can take out a loan against the cash value you've accumulated.
Now, are these ideal ways to get cash when you need money desperately?
Not exactly.
Taking money out of a 401(k) or IRA means you're taking money from your future retirement.
You can repay the money back to yourself but you'll still miss out on the interest it could have earned if you'd left it alone. And you may have to pay taxes and penalties if you're taking money out before age 59 1/2.
With life insurance loans, you don't necessarily have to pay the money back and they usually have low interest rates.
But if you die and there's still a loan outstanding, the life insurance company takes that amount out of the death benefit. That means less money left behind for your loved ones.
18. Tap into your home equity
Your home could be a source of cash you can draw on in an emergency if you've built up some equity.
Home equity is the difference between what you owe on your home and what it's worth.
So for example, if your home is worth $300,000 and you owe $200,000 on the mortgage you have $100,000 in equity.
Home equity loans can let you draw against your home's value and they can come with a low interest rate if you have a good credit score.
But there's a big catch (potentially).
If you can't repay the money you borrow with a home equity loan you run the risk of losing the property to foreclosure.
So it's important to be sure you can afford to make the loan payments over the long term before taking out a home equity loan. And you might want to check your credit score as well to get an idea of what interest rate you might qualify for. Good credit can help you snag the best rates.
19. Get a personal loan
Personal loans give you a lump sum of money you can use for just about any purpose.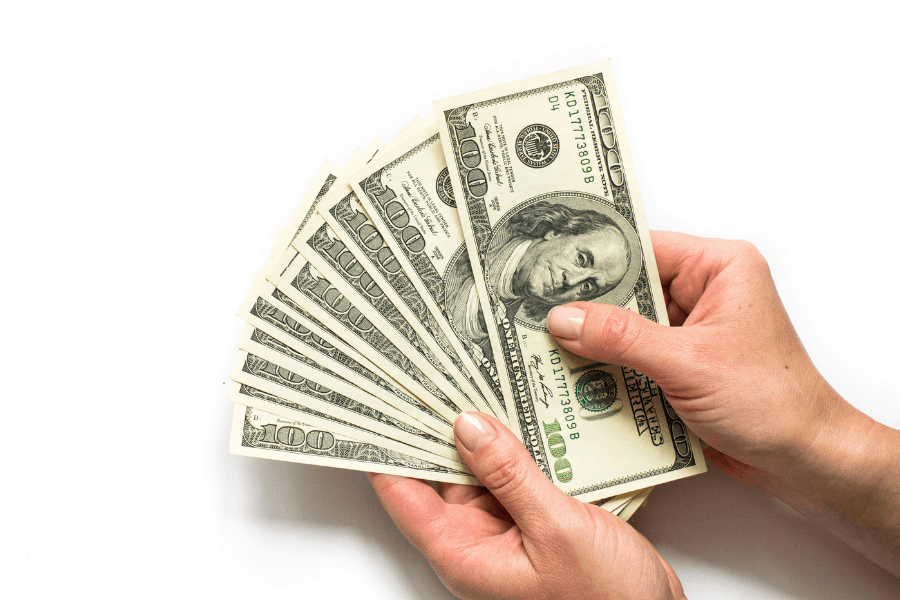 For example, you could use a personal loan to:
Fix a leaky roof
Replace your car's transmission
Cover an unexpected doctor visit
Meet expenses while you're out of work
Pay for emergency surgery for a beloved pet
Funding is usually fast, which makes them a great choice for people who need emergency loans on short notice. Depending on the lender, for example, you might be able to get funding the next business day after approval.
Even if you don't have a situation like that, you could still get a personal loan to just pay the bills. Personal loans are flexible and if you can get an unsecured loan, they don't require collateral.
If you're interested in personal loans because you need money desperately, do your research first.
Specifically, compare different lenders to see how much you can borrow and what kind of interest rates and fees you might pay.
SuperMoney is a great resource for this.
You can get rate quotes without harming your credit on personal loans of up to $100,000. Remember that you'll need a good credit score to qualify for the lowest interest rates.
⇒Check your rates with SuperMoney now
20. Take surveys online
Taking surveys may not make you rich but it's an easy way to get funds when you're thinking, "I need money desperately."
Survey sites pay you to share your opinions, participate in polls, play games, watch videos, post on social media and more.
Some of the best survey sites can even pay up to $50 an hour!
If you're interested in getting paid to take surveys, here are my favorite survey sites to try:
⇒InboxDollars (get a $5 bonus now)
⇒Swagbucks (snag a $5 bonus when you sign up)
⇒Reward Survey (get a $30 bonus instantly)
21. Look for financial assistance locally
When you're stressing because you need money desperately and time is of the essence, the best place to look for help may be your own backyard. 
For example, you might be able to get financial assistance through:
Local churches
Local nonprofits and charities
State and local government agencies
Federal government programs (such as SNAP, WIC or LIHEAP)
Facebook groups and social media can also be a huge help.
For example, I belong to a local "Needs and Seeds" group on Facebook that's designed to help people who are struggling. People post what they need and other people respond with ways they can help.
Is it a little awkward to ask for help this way? Many people might feel that way.
But you might be surprised at the response you get and how willing your local community is to lend a hand when you need it.
22. Ask friends and family for a short-term loan
Borrowing money from people you know can be tricky.
After all, if you don't pay the money back for some reason it can lead to a lot of hurt feelings and maybe even wreck the relationship. Personal loans from people you know lose some of their luster when you look at them that way.
But if you're truly in a tight spot and need money desperately, you may consider appealing to friends and family for a loan. It could work in your favor since they probably won't ask to check your credit score and they might not charge interest either.
The worst-case scenario is they say no and you have to look elsewhere for the cash you need.
And if they do agree, be sure to get some type of loan repayment agreement in writing. This way, they have some reassurance that they'll get their money back.
23. Hack money
I love free money hacks because you can use them to get extra cash fast when you need it most.
So what do I mean by free money hacks?
Basically, anything you can do that gets you money with little effort on your part.
Nothing shady, either. Legitimate things that anyone can do to get money for free.
If you need some ideas, check out this list of 50 ways to get free money now.
24. Negotiate bills and refinance debt
When your bills and debt are weighing you down, there are some things you can do to get some of that money back.
First, you can negotiate your bills down.
This usually means calling up people you pay bills to (i.e. cellphone, utilities, insurance, etc.) and asking for a better deal.
Now, this can be time-consuming so I recommend letting an app like Billshark do the heavy lifting for you.
Billshark reviews your bills to find expenses you can cut then negotiates with your billers on your behalf.
Next, look at your debt. Are there ways you can pay it off faster to save money?
An easy option to try is using the Tally app to pay off your credit cards.
Tally helps you save money and get out of debt faster by reducing the amount of interest you pay. (Read more about how it works in this detailed Tally app review.)
You could also try refinancing some or all of your debt if the interest rates make it difficult to make a dent.
For example, you might refinance student loans. Or you may have a mortgage you want to get a better deal on it.
Just like with getting a personal loan or a home equity loan, it pays to shop around to get the lowest interest rate available for your credit score.
For example, you can compare refinance rates for student loans or mortgage refinance rates online with SuperMoney.
25. Start an online side hustle
I couldn't write a list of ways to make cash when you need money desperately (or any time) without mentioning online side hustles.
Online side hustles are great because you can make money without leaving home, using skills you already have.
For example, I started a freelance writing side hustle when my second child was born. And today it's a six-figure business.
So I know it can be done. It all comes down to choosing a profitable side hustle to start.
If you need some ideas, here are some of my favorite ways to make money online:
Get paid to proofread
Online proofreading jobs are a hot commodity right now.
Proofreaders get paid to read written texts and correct them for errors.
Sounds easy, right? And online proofreaders can easily make $53,000+ per year.
To get started as an online proofreader, you'll need a laptop and an eye for detail. It also helps to learn some of the basics of making money as a proofreader.
And I have an awesome free resource that can help!
It's a free webinar that covers the basics of proofreading and how to make money. The webinar is run by Caitlin Pyle, who's built a successful career out of proofreading online.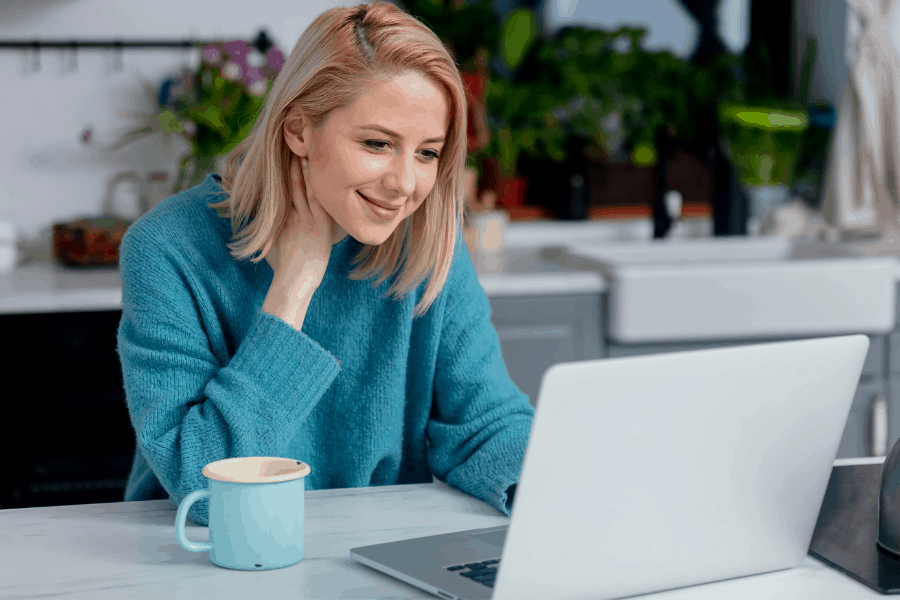 Want to get paid to proofread?
Sign up for a FREE webinar to learn how to make money proofreading online!
Get paid to type
If you're good at typing and detail-oriented, online transcription jobs might be perfect for you.
Transcriptionists turn audio files into written files.
You'll need some special equipment for this side hustle, including a headset and foot pedal.
And you may also benefit from learning the basics of transcription if you're familiar with them.
There's a free mini-course you can try from Transcribe Anywhere that's a good introduction to what it involves.
If you're wondering whether online transcription is legit or if it's right for you, the mini-course can answer some of your questions.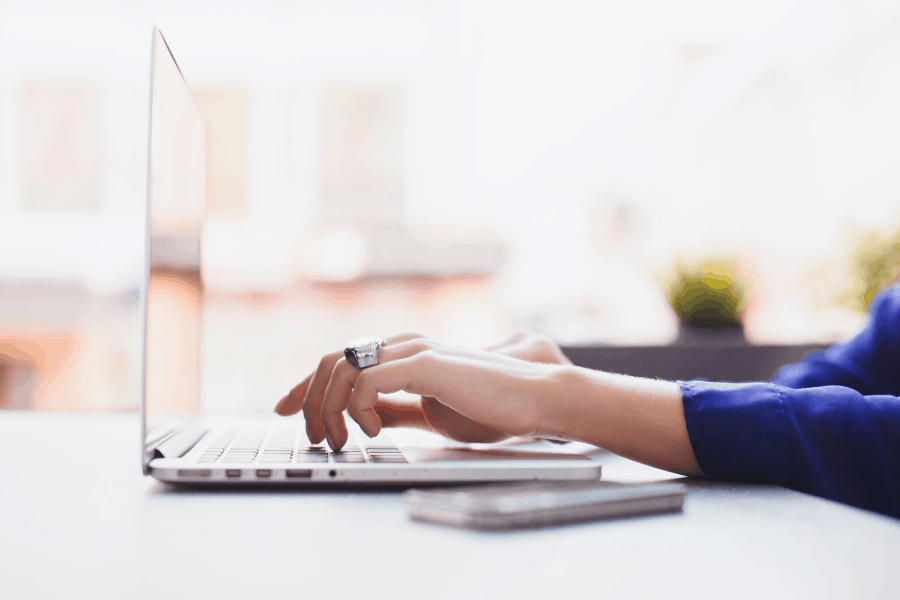 Want to get paid to type?
Learn how to become an online transcriptionist in this free mini-course!
Get paid to teach
Online learning has become extremely popular these days, for kids and adults alike.
If you have some special knowledge, you could make money teaching courses online.
For example, if you want to teach kids you might consider becoming an Outschool teacher.
Outschool allows anyone with a clean criminal record and a passion for their subject to teach classes online for kids K-12.
We use Outschool in our homeschooling and we love it! There are so many things you can teach here and it's a relatively easy way to make $500 a month or more from home.
⇒Learn more about Outschool here
Offer freelance services
I've been a freelancer for years now and it's one of the best ways to make money online, in my opinion.
Freelancing is flexible, which is great if you have kids at home. And you can make a ton of money, depending on what you do.
Some of the ways to make money freelancing include:
Writing
Editing
Blog management
Social media management
Pinterest management
That's a short list!
Check out the full rundown of 20+ freelance services you can offer to make money from home.
Start a blog
First, let me say that blogging is not a get-rich-quick scheme. So if you truly need money desperately, this instant, it may not be for you.
For example, I started making money consistently in my second year of blogging. And I still have a ways to go to reach my target income goal.
But is making money with a blog possible? Absolutely!
Can it even become a full-time income? For sure!
You can make money from ads, affiliate marketing, sponsored posts, products, offering a service or any combination of them all!
I love blogging as an online side hustle because it's creative and it doesn't take a lot of money to get going.
For example, you can start a blog with Siteground for under $10.
How Else Can I Get Cash When I Need Money Desperately?
Besides the ideas I've already given you to get quick money there are some other things you can do to get money fast when you're in a financial bind.
But a little disclaimer here: I'd only consider these if you're truly hanging by a thread financially since they can create more money headaches.
Credit card cash advance
Credit card cash advances can put money in your hands the same day, which is great. But they can come with a high price tag.
That's because credit card cash advances are short term loans that often come with a high interest rate.
Many people don't realize just how expensive a credit card cash advance can be. But you could easily end up with a 29% APR, which is a steep price to pay for fast cash.
The interest starts adding up right away and you're obligated to repay the money you borrow. If you don't and default on the debt, that could wreck your credit scores.
Your card issuer can also charge a fee for a cash advance. This fee can be 5% or more of the advance amount and it gets added to the amount you have to pay back, on top of the high interest rate you're paying.
The bottom line on cash advances? Before you follow through with a cash advance from a credit card, consider how much it might cost you in the long run.
Payday advance loans
Payday loans are similar to cash advances, but instead of borrowing from a credit card you're getting a short term loan from your paycheck. Payday lenders make these loans; you won't find them at banks or credit unions.
The problem is that what should be a short-term loan can turn into a long term debt if you continue rolling over what you owe into a new loan. Payday lenders are notorious for making payday loans so expensive that you end up stuck in a cycle of debt.
For example, some payday loans can have an effective APR as high as 391%. And you might also have to fork over fees to payday lenders just to get a loan, making it even more expensive.
Insane, right?
Before you sign up for a payday loan, take time to read the fine print so you know what you're getting yourself into. While payday lenders market these loans as a way to help people who desperately need money, they often end up doing more harm than good.
Car title loans
If you own a car, you may be able to use your title as collateral for a short-term loan when you need money desperately.
But just like payday loans, car title loans can end up doing more harm than good.
Not only can they be expensive, but you run the risk of losing your car if you can't pay the loan back. Since your car is your collateral, the lender can lay claim to it if you default on the loan.
If you want to make money using your car, you're better off doing something like:
All of these options can help you get extra cash when you need money desperately.
What to Do When You're Struggling Financially
If you routinely find yourself saying, "I need money desperately!" that's a sign that you may need to reevaluate your financial situation.
Here are a couple of things to consider if you constantly need money urgently because you're short on cash.
Step 1: Review your budget
Do you know how much you really spend each month? If you said no, you're not alone.
In fact, 65% of Americans don't know how much money they spend each month.
If you have a budget but don't stick to it, or you don't budget at all, that could be the culprit of your constant need for money.
Making a budget isn't complicated; it simply means figuring out how much you make versus how much you spend.
I have a guide that explains how to make a budget step by step. You can also get a free budgeting template in the resource library.
Getting your budget together can help you take the first step toward breaking the paycheck to paycheck cycle.
Step 2: Consider how serious the problem is
Sometimes, needing money desperately comes from not being careful enough with your budget.
But other times, you might need money because you don't have emergency savings or you're drowning in debt.
If piles of debt are eating away at your ability to save money and get ahead financially, consider whether you may need some professional help managing your money.
A certified credit counselor or debt counselor can take a look at your finances and help find the weak spots. And they can help you develop a plan for getting on track so you never have to say the words "I need money desperately" ever again.
I Need Money Desperately FAQs
Still wondering what you can do if you need money now and don't know where to turn?
Here are answers to some of your biggest questions about how to get cash fast when you're in desperate need of money.
How can I get money fast without a loan?
If you don't want to borrow when you need money desperately, then the fastest way to get cash now is to sell something.
You can list something on a local bargain group, name your asking price and get cash the same day if it sells. I see people do it all the time where I live.
After that, some of the best options for getting money fast when you need it are:
Hiring yourself out for short tasks, like yard work or helping someone move
Asking for help from local charities or church groups
Borrowing from friends and family
These are all ways you can get money the same day when you need it urgently.
How can I get money now for free?
There are lots of free money hacks you can try to get free money. But one of my favorites has to be one I've already mentioned: Using cashback apps to shop.
When you shop with cashback apps, you're basically getting paid to buy the things you were already planning to purchase.
Getting 5%, 10% or even 40% back on what you spend can put some serious cash in your pocket with very little effort.
You can also take advantage of apps that offer a signup bonus just for using them.
Acorns, for example, offers a $5 cash bonus when you sign up. This app makes it easy to invest using your spare change.
The Digit app also offers a cash bonus when you sign up for a new savings account.
⇒Check out this list of the best apps that pay you money now!
How can I get money immediately?
If you need money immediately, then again, your best bet may be selling things you can afford to part with.
When you need money desperately because of a true emergency, you can also look into short-term loans.
For example, a short-term personal loan could be a good fit. And if you choose an online lender, it's possible that you could be approved and have your loan funded the same day or the next day.
Just make sure you understand the loan terms and costs.
Getting money immediately can be a relief if you're under financial strain but it could come back to bite you later if you're stuck paying a high APR.
Where can I borrow money ASAP?
When you need money now and you're willing to borrow it, you might to friends and family first.
They could offer you a short-term loan to help cover an unexpected bill or expense.
If you're going to borrow money from people you know, consider getting it in writing first. And remember that if you fail to repay the money, the relationship could suffer as a result.
Aside from friends and family, you might try a credit card cash advance, payday loan or auto title loan. But again, those can be more trouble than they're worth.
So you might be better off comparing personal loan rates online with a company like SuperMoney.
You can borrow up to $100,000 and checking rates won't affect your credit scores. And you can compare compare rates and loan terms to what's on tap at your bank or credit union to find the best deal on personal loans.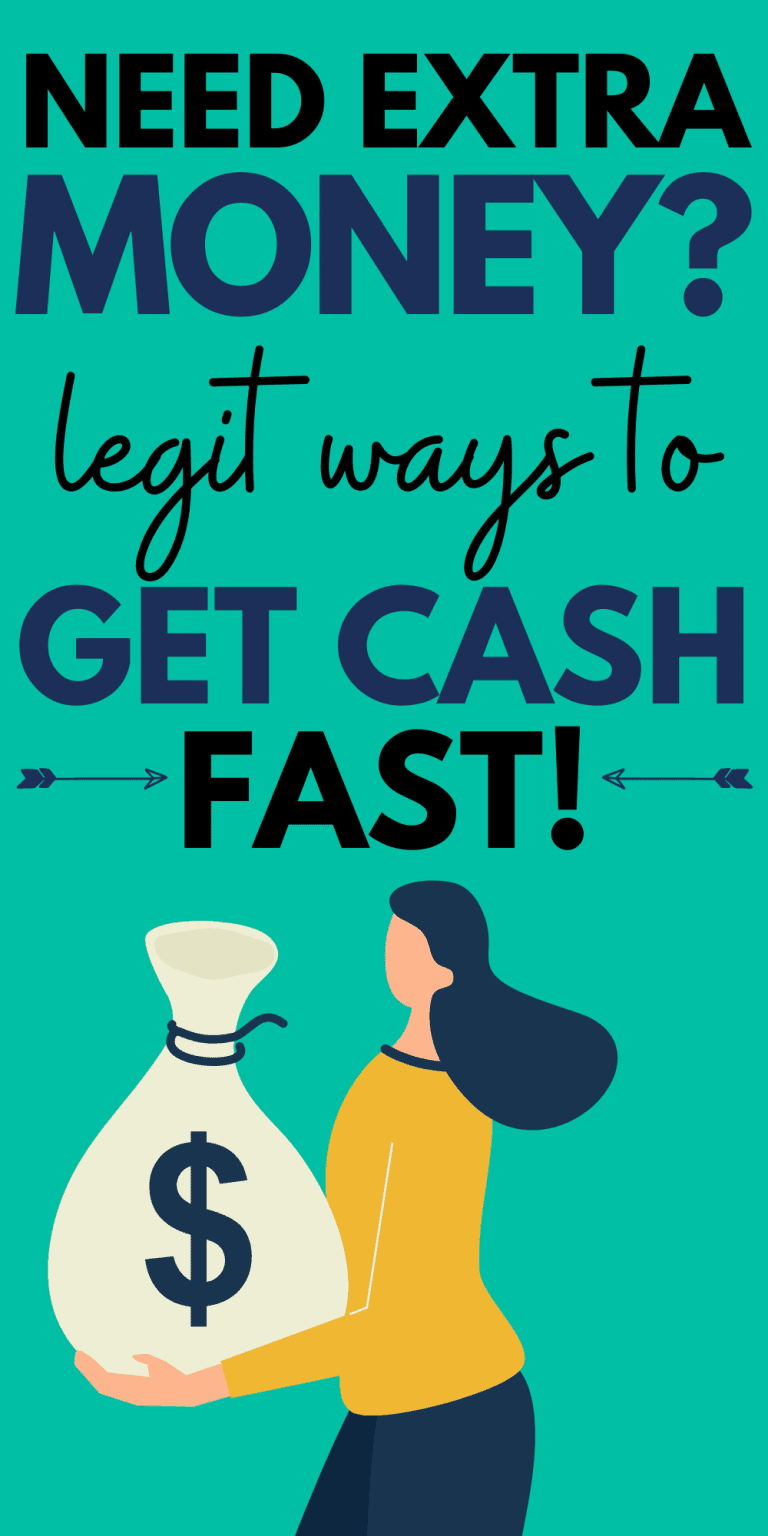 Final thoughts on I need money desperately
Being broke sucks. And it's especially stressful when having a desperate need for cash right away but payday is still weeks away. Or worse, you're unemployed and don't have any money coming in at all. Fortunately, these ideas can help you get your hands on money when you need cash in your bank account yesterday.
Need more money tips? Read these posts next:
I Need Money Desperately