Last Updated on November 12, 2022 by Rebecca Lake
How to Sell Feet Pics for Money
Wondering how to sell feet pics?
It might sound like a weird way to make money. But selling pictures of feet is actually one of the best ways to earn extra income in your spare time.
(And yes, selling feet pics is a totally legit way to make money. This Canadian woman makes over $70,000 a year selling pictures of her feet to followers of her Instagram account.)
You don't need to be a professional photographer to learn how to sell feet pics for quick cash. If you have a good camera and some basic skills you can make a good living with a side hustle or online business selling pictures of feet.
Today, I'm sharing a free guide that explains how to sell feet pics online for easy money, including:
How much money can you make selling pictures of your feet
Best websites for selling feet pics online
Simple steps for taking high quality foot pictures to attract potential customers
What to charge for feet photos
How to sell feet pics without getting scammed
Related post: How to Make Instant Money Online Absolutely Free
Is Selling Feet Pictures Legal?
It's completely legal to sell pictures of feet online or off in the United States and surprisingly, it's something a lot of people do to make extra money. Generally, you can sell photos of your feet or someone else's and it's not illegal as long as:
The photos or feet images are your work (i.e. you're the photographer)
You have consent to take the photos and sell them (if you're photographing someone else's feet)
The photos do not depict any illegal acts (i.e. child pornography or sexual assault)
There are no government restrictions against selling feet images
In certain countries, however, it may be unlawful to sell feet pictures under any circumstances. For example, it may be illegal to sell feet photos in Muslim countries where showing parts of the body is haram, meaning it's forbidden or proscribed by Islamic law.
Do People Really Buy Foot Pics?
There are a number of people and organizations who will pay good money to buy feet pics. The list of who buys feet pics includes:
Stock photography sites
Content creators
Modeling agencies who work with foot models
Etsy (here's a sample of feet pics for sale on Etsy New Zealand)
Health care websites and blogs (like podiatrists or orthopedic surgeons)
Shoe companies
Artists who use foot models to create paintings, sculptures and other works of art
People with foot fetishes
Bottom line, figuring out how to sell feet pics for money is all about finding your target audience and the right people to buy your feet images.
How Much Can I Get for Selling Pictures of My Feet?
The amount of money you can make selling photos of feet depends on who you're selling them to and where you list them for sale.
Foot pics on Etsy, for example, can go from $2 each on up to $50 per photo. And if you're selling feet pics through stock photo websites or to a foot modeling agency, you might be able to charge $100 per foot image or more.
Related post: 50 Ways to Make an Extra $1,000 a Month
Should I Sell Feet Pics Online?
Selling pictures of feet (yours or someone else's) might seem like a weird way to make money. But it can be an easy way to make money since feet pics are in high demand.
And you don't need much to get started either.
You'll need a good camera, which could be a smartphone camera if it takes high-quality images, some light and internet access so you can sell feet pics online. One of the best things about selling foot pics for money is that it's something just about anyone can do.
Related post: How to Flip Money: 20 Legitimate Ways to Get Free Cash
Where to Sell Feet Pics in America
There are lots of different places to sell feet photos in the U.S. If you want to know where to sell feet pics online, the possibilities include:
Your own website or blog
Stock photo websites
Social media platforms
Foot photography websites or apps
eCommerce websites
Remember, you don't have to be a professional foot model to make money selling foot pics online.
The first step is taking some great feet photos. Once you've got your portfolio of foot images ready to go, here are some of the best places to sell your foot pictures for money.
1. Your own website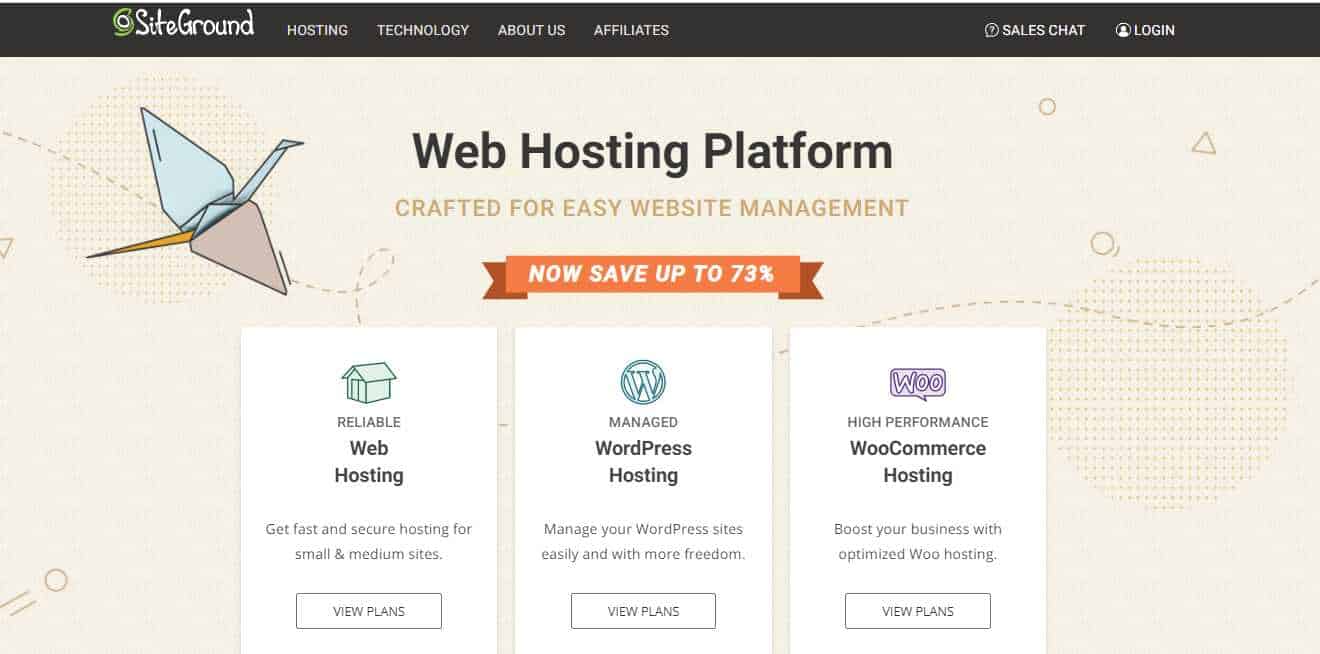 Creating your own website or blog to sell feet pics is a great way to be your own boss. You can sell foot pics as a side hustle to make extra money or turn it into a lucrative full-time career.
Starting a foot photography blog isn't that different from starting any other type of blog. You'll need some blog posts that are relevant to your topic.
For example, you could write about how to take professional quality foot photos or the best equipment to use for taking feet pics. Or you could approach it from a totally different niche, like beauty and write blog posts about foot care.
Here's how to sell feet pics for money with your own website or blog:
Start a blog with WordPress and hosting (Siteground is a great option)
Write some SEO-optimized posts
Create social media accounts for your blogs so you can share your blog posts
Set up an online storefront with Shopify or another e-commerce platform to sell your feet pics
Join an ad network like MediaVine or Monumetric (once you start getting traffic)
Write sponsored posts and partner with foot care beauty brands, photography brands, footwear companies, etc.
Create digital products (such as a foot photography ebook or an online photography course)
Sell affiliate products in the foot care and foot photography niches (Amazon is great for this but there are lots of other affiliate programs you can join)
Offer memberships with access to exclusive content for a monthly subscription fee
Any of these options could help you to earn passive income and make money while you sleep. You'll need to market your site or blog but guest posting on another popular website could help you get some early exposure and drive traffic to your feet pics.
Starting a feet pics website or blog isn't that difficult from a tech standpoint. And the good news is it's something you can do at a relatively low cost when you use a hosting company like Siteground.
2. Etsy
Etsy started off as an e-commerce platform for selling handmade, crafty items but it's also possible to sell feet pics online here.
(Here's a screenshot from the Etsy New Zealand feet pics I mentioned earlier.)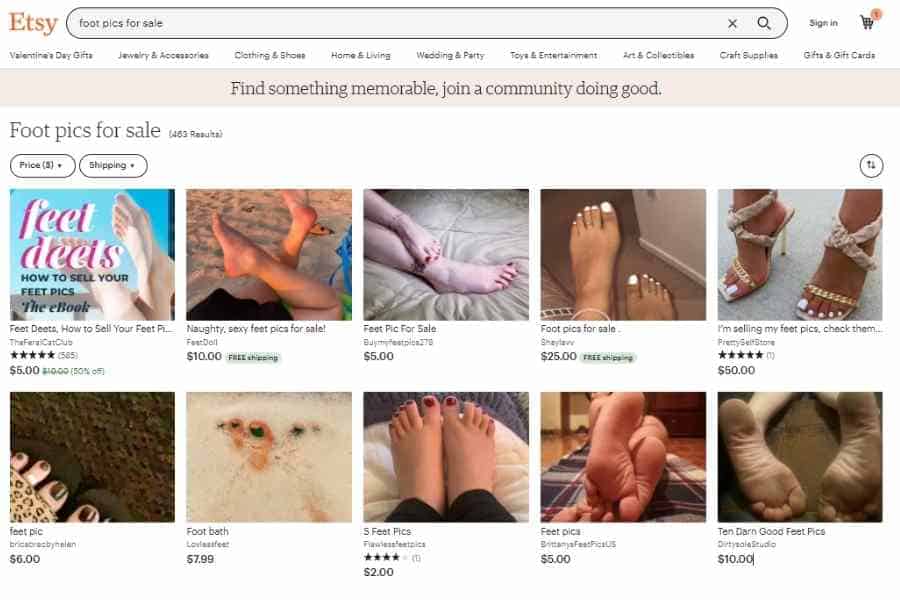 Here's how to sell feet pics on Etsy:
Create an Etsy seller account, upload a profile pic and fill out your seller bio
Fine-tune the design of your storefront
Add your feet pic products to your shop
Market your shop on social media platforms and/or your website to attract potential customers
Make sales and get paid
Remember that Etsy charges a $0.20 listing fee and keeps 5% of sales for allowing you to use their platform. So factor that in when setting prices for your feet pics or any other foot-related digital products you sell.
3. Stock photo sites and apps
Stock photography websites provide images for businesses, bloggers and content creators who need photos for digital content, including blog posts and social media posts.
Your options for how to sell feet pics with stock photo sites include:
Shutterstock
iStock
Stocksy
Adobe Stock
500px
DepositPhotos
Getty Images
Dreamstime
You can choose one or two of these stock photo sites to list your feet pics or create accounts on all of them.
Keep in mind that each site charges a different fee for allowing you to sell your feet pictures. But you can make up for that by joining their affiliate programs if one is available.
You can include their affiliate links in your blog posts, for example, and earn a commission each time you refer someone to the site and they make a purchase or create an account.
4. Foap app
The Foap app allows you to sell feet pics using a flat fee structure.
Here's how to sell feet pics on Foap:
You create an account through the Foap app
Upload your feet pictures to the app
Interested buyers purchase your feet pics for $10 each
You get $5 of that and the other $5 goes to Foap
You can also earn money with the Foap app by entering 'photo missions'. These contests offer cash prizes of $30 to $500 for the best feet pics.
5. Sell feet pics on Zazzle
Zazzle is an online marketplace that allows you to create products from your digital images with the help of independent manufacturers.
For example, you could sell images of your bare feet on t-shirts, coffee mugs and other personalized gifts.
Selling on Zazzle can be a great way to create an additional income stream with physical products if you're already selling digital products.
Here's how to sell feet pics on Zazzle:
Create a free Zazzle account
Set up your Zazzle storefront with your feet images (it's free!)
Earn 5% to 99% in royalties per sale
You can also make $25 per referral when you refer friends to Zazzle, which is an easy way to make passive income.
6. Instafeet
Instafeet is an online marketplace where professional and amateur foot models and photographers can sell exclusive content for money.
This foot photography site uses a subscription model. Most users charge a monthly subscription fee of $10 but you could charge more or less for access to your feet pics.
Here's how to sell feet pics with Instafeet:
Apply for an Instafeet creator account (must be 18 or older)
Once you pass the approval process, create your profile and upload your feet pics(minimum of 5 feet photos to start)
Set your prices for accessing your feet images
Share your Instafeet creator account on Twitter, Instagram, Facebook and other social media platforms
Sell subscriptions and earn money!
Instafeet takes a standard 10% fee from each sale to cover credit card processing and maintenance costs.
7. Feet Finder
Feet Finder is a safe and secure website that makes it easy to buy and sell exclusive content of feet pictures. This foot photo website is similar to Instafeet, as you have to pass the approval process before you can begin selling your feet images.
Here's how to sell feet pics on Feet Finder:
Apply for a FeetFinder account (you must be 18 or older and have a government-issued ID)
Pay your initial seller fee ($3.99 monthly or $14.99 annually)
Upload your content (at least 4 high quality photos or short videos)
Create up to 10 albums and a bio to attract interested buyers
Set your payment options (flat fee or monthly fee)
Interact with buyers through the site's secure messaging to make sales
Feet Finder can be a great place to sell feet pics and video content because the site blurs your content and offers only a preview of images. This makes it harder for scammers to steal your work.
There is a 20% fee for sales but you can make extra money by referring friends through the FeetFinder affiliate program.
8. FeetPics.com
FeetPics is another online marketplace for buying and selling pictures of feet. It's one of the most fee-friendly options to sell feet pics since there's no commission or royalty fee.
Here's how to sell feet pics on FeetPics.com:
Create your FeetPics account
Set up your personalized page for displaying your feet pics
Upload your foot images
Once your page is approved, promote it across your social media accounts and/or blog
Again, FeetPics does not charge commission fees or a monthly fee. You'll pay a one-time fee of $5 to set up your account.
When it's time to get paid, you can choose from Amazon gift cards, Bitcoin, transfer to a PayPal account or transfer to a credit card or bank account.
9. Feetify
Feetify is a website where "feet lovers and those with beautiful feet" can come together to chat, connect, buy and sell feet photos. You don't have to chat with buyers if you don't want to but the option is there in case you'd like to make extra money talking to lonely people.
Here's how to sell feet pics with Feetify
Sign up for a Feetify account (it's free)
Post feet pics and videos to attract customers
Connect and get paid for your exclusive content
From my visit to the site, the impression I get is that it's a foot-focused version of OnlyFans. But you do have to be 18 to join and the site has a laundry list of rules members have to follow, including protections that are designed to keep creators safe and anonymous.
According to Feetify, there are some creators who are making $1,000+ per day selling feet pics and videos. So it could be a legit way to earn a full-time income selling feet photos.
10. Dollar Feet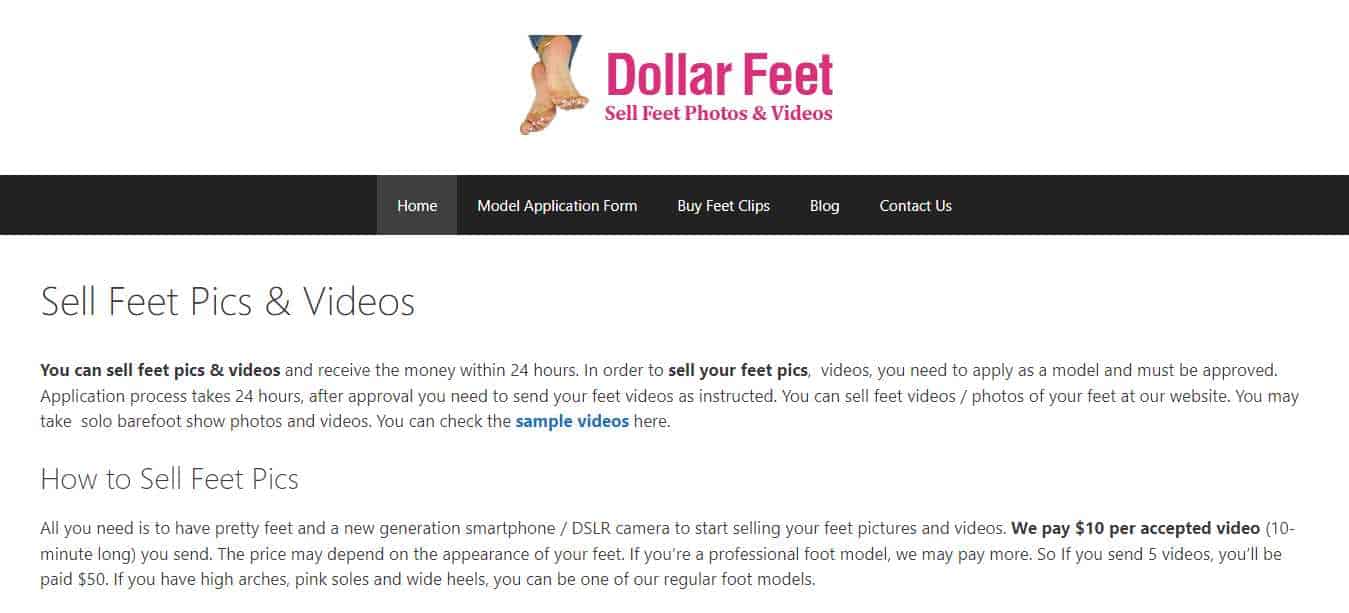 Dollar Feet is a foot photo website where you can sell feet pics and/or short videos of your feet. Once you make a sale, you can get paid within 24 hours.
Here's how to sell feet pics on Dollar Feet:
Apply as a model and be approved
Upload your high quality feet pics or videos to share with potential buyers
Get paid $10 per accepted video (or potentially more if you're a professional foot model)
Receive payment via PayPal, Paxum or gift cards
Now, there are a few things to know about this site.
For one thing, it's not based in the U.S. For another, they require you to go through an extensive approval process which includes sharing photos of your feet and your face, details about your height, weight and shoe size as well as a short video.
Dollar Feet also insists that content creators show their face in all of the feet images and videos they sell. So if you'd rather remain completely anonymous, you're better off using a different foot photography website.
11. Craigslist
Craigslist is an online marketplace where you can sell just about anything, including foot pics.
Here's how to sell feet pics on Craigslist:
Set up your Craigslist account if you don't have on yet
Create listings advertising your feet pics (Tip: blur the images or watermark them so no one can steal them)
Choose your payment method (PayPal, e-gift cards, Cash App, Venmo, etc.)
Market your Craigslist ads through your social media accounts
Here's one more tip: Make sure you verify payment before sending images. Craigslist assumes no responsibility for making sure you get paid for your feet pics.
12. WhatsApp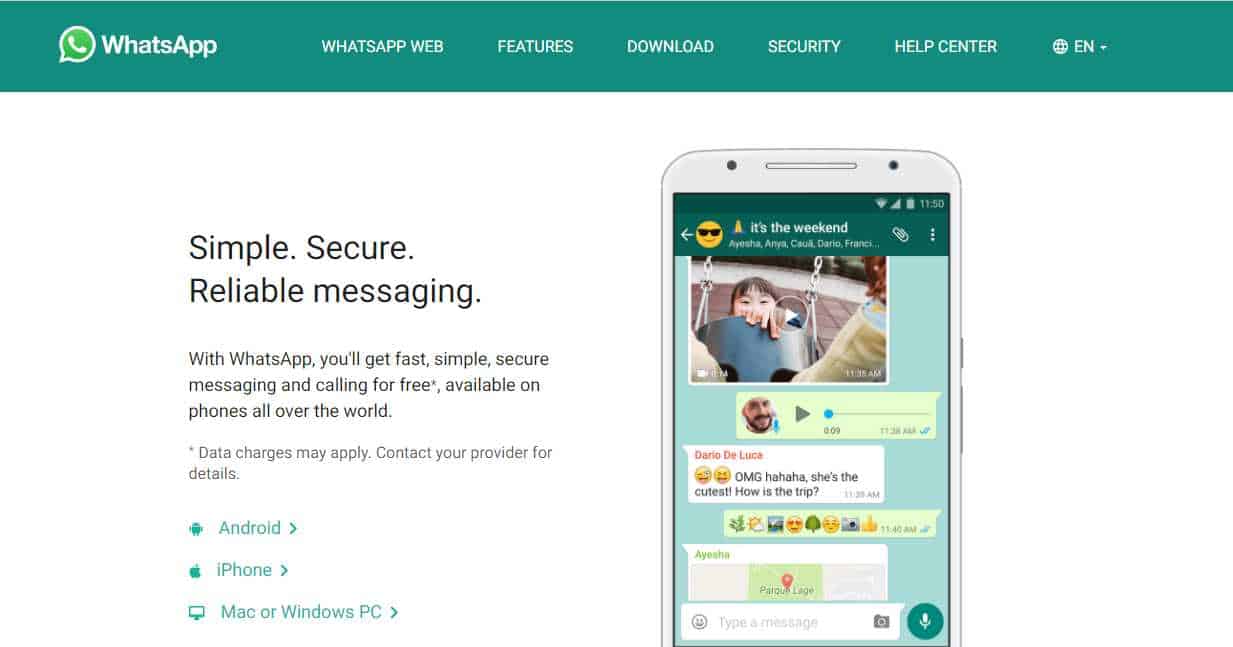 WhatsApp is a mobile app for voice and text messaging that's owned by Facebook. It's not specifically designed for selling feet pics but you can use it to connect with potential buyers.
Here's how to sell feet pics with WhatsApp:
Download the WhatsApp app and create an account
Set up your WhatsApp profile using keywords to attract interested buyers
Use the chat or message feature to connect with potential customers and discuss rates, images, etc.
Negotiate sales
Verify payment then send your feet images
There's also WhatsApp Business which you might consider if you're selling pictures of feet as a full-time business, not just a side hustle.
13. Kik
Kik is another free messaging and chat app that's similar to WhatsApp. It has 15 million active users monthly so it could be a good place to sell foot pics without having to set up a website or pay commission fees to a foot photography website.
Here's how to sell feet pics with Kik:
Set up your Kik account (it's free and you can be anonymous)
Join Pay to Play (P2P) groups inside the app
Set up Kik codes to easily and quickly add new friends (and potential customers)
Communicate with buyers to negotiate the sale of feet photos or videos
Choose your payment method (CashApp, Venmo, Google Pay, etc.)
Send your photos once payment is received and verified
You do have to watch out for scammers in the Pay to Play groups, as there are always people who try to get something for free. But overall, the Kik app can be a legitimate option for selling feet pics.
14. Snapchat
Snapchat is a social media platform with more than 500 million monthly users. The platform works by allowing people to send short videos, which are only visible to the recipient for a limited period of time.
Here's how to sell feet pics on Snapchat:
Create a Snapchat premium account (this way, you can charge a monthly subscription fee of $5 to $50 per month to access your exclusively content)
Promote your premium content to encourage people to sign up using your public Snapchat account
Accept payments through Snapcash
Snaps sent through a Snapchat Premium account last for up to 24 hours. Once the message is seen, it disappears. So you'll want to take screenshots to keep records of conversations with customers.
And you'll need to be active on your public Snapchat account daily if you want to drive traffic to your Premium account and feet pics content.
15. Instagram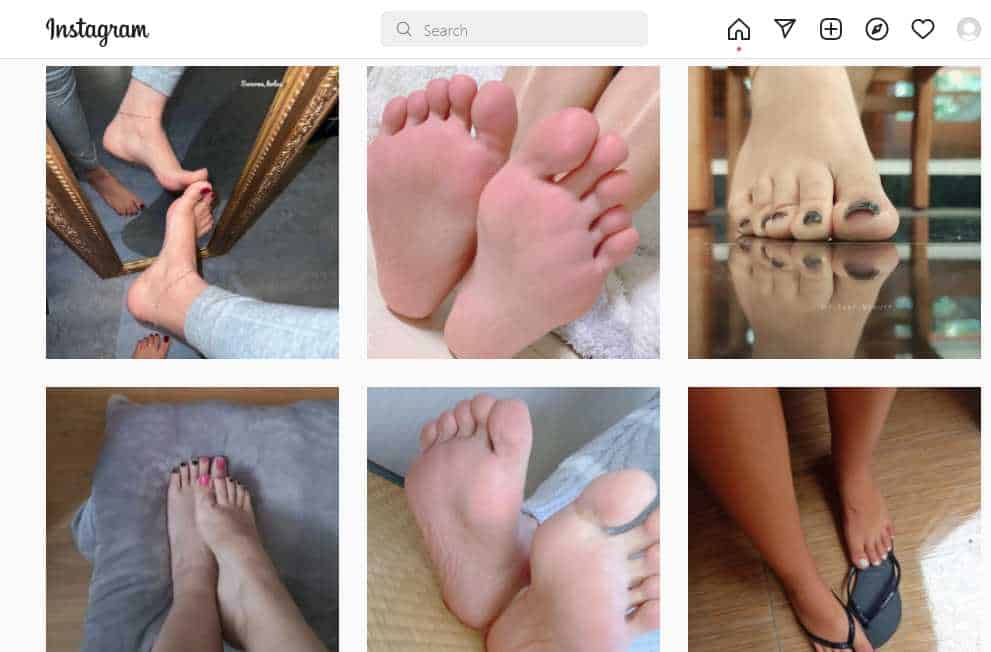 Instagram is part social media app, part photo-sharing app that allows people to upload photos and videos and share them with more than 1 billion users worldwide. Instagram is a great place to sell feet pics since the content here is all about visuals.
Here's how to sell feet pics on Instagram:
Create an Instagram business account
Fill out your Instagram bio and add keywords to attract your target audience
Upload your watermarked or blurred feet images to the Instagram app
Add appropriate hashtags to your feet pics so they're easier to find in search
Post new content consistently (daily is ideal)
Deliver feet pics to customers once payment is verified
You can use the "Instagram shopping" feature to tag your foot photos, which can help drive buyers to your sales page. If you're looking for ideas on which hashtags to use to sell feet pics on Instagram, here are some of the most popular ones:
#feet
#feetpics
#feetofig
#feetselfie
#feetlover
#feetloversonly
#feetpicsforsale
#feetphotos
#customfeetpics
16. Facebook
Facebook has gone beyond just being a social media platform (hello, Metaverse) and it's now a major advertising site that you can use to market your feet pics for sale. Billions of people use Facebook every month so there's a good chance you'll be able to build a customer base of interested buyers.
Here's how to sell feet pics on Facebook:
Create a Facebook business page
Create a separate Facebook Shop and link that to your Facebook business page and Instagram accounts
Set up your Facebook Business Manager account
Upload some of your feet pics to your Facebook catalog
Select your preferred payment method
Leverage Facebook ads to boost page traffic (and sales)
Joining Facebook groups for foot lovers can be another avenue for marketing your business. You can also set up your own private Facebook group for feet aficionados or people who might be looking to buy feet pics for business purposes.
17. TikTok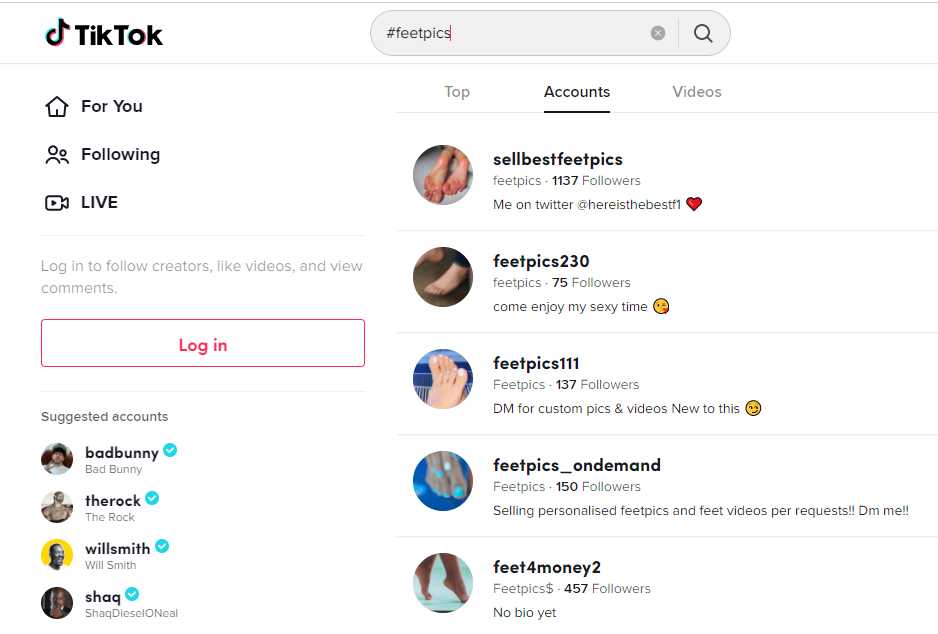 The TikTok app lets you upload short 15 to 60-second videos, similar to Instagram reels or YouTube Shorts. This platform has a younger target audience, with a main user demographic that includes 13 to 24-year-olds. But anyone can use TikTok and over 80 million people a month do.
How to sell feet pics (and videos) with TikTok:
Download the TikTok app
Create your TikTok account (you'll want to upgrade to a Pro Account)
Set up your bio that includes foot-related keywords (bonus points for adding emojis)
Upload a few short videos to start attracting your customer base
Engage with your followers daily
You'll need to add a link to your website, e-commerce site, blog, social media accounts or accounts you've created on foot photo websites. You can accept virtual gift cards or other forms of payment for your images.
Other ways to make money with TikTok, apart from selling your feet pics, including
Writing sponsored posts
Joining the TikTok Creator Fund
Selling merch to TikTok users
Creating in-feed ads
18. Onlyfans
OnlyFans has more than 170 million registered accounts worldwide. While it's perhaps best known for being a safe way for adults to earn money selling sexual content, it's also used by actors, musicians, influencers, personal trainers and foot models to make money legitimately from the comfort of their own homes.
Here's how to sell feet pics on OnlyFans:
Create an OnlyFans account and get verified
Upload your feet pics and videos
Market your content on other social media platforms
Collect followers and subscribers
Get paid by charging a monthly subscription fee
Depending on how large of a following you have and how popular your foot content is, you could make anywhere from a few hundred to several thousand dollars a month selling feet pics on OnlyFans.
Related post: How to Make 200 Dollars Fast [21 Amazing Ways to Make Money Quickly]
How to Sell Feet Pics Without Getting Scammed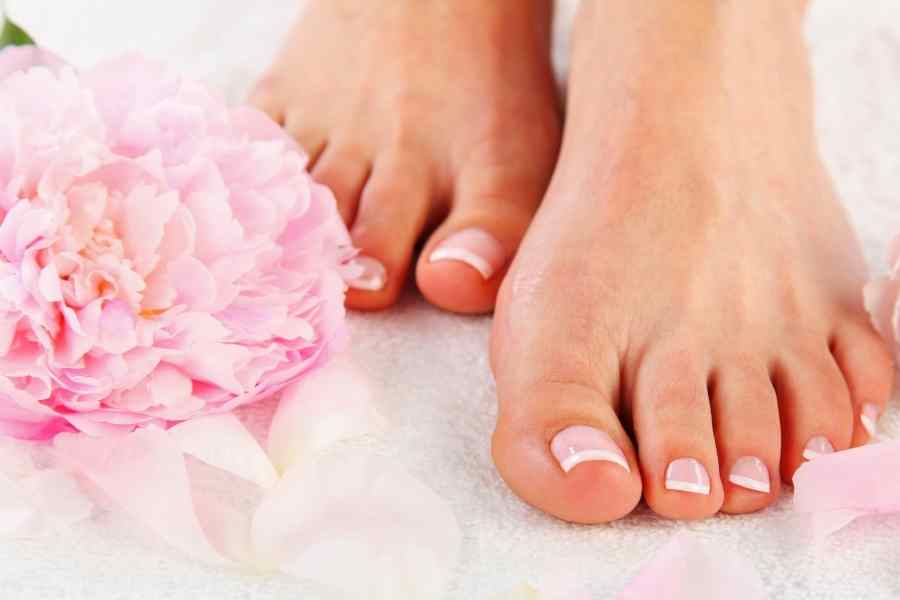 A lot of people buy foot photos for legitimate business purposes. Someone who writes a fashion blog may need stock photos of feet models to include in their blog posts, for example.
But there are also people out there who may be seeking foot photos for shady reasons. So it's a good idea to know how to maintain personal safety when selling feet photos online.
Remain anonymous or use an alias
Using your real name when selling feet pics online can open you up to unwanted attention or even harassment. The last thing you need is a stalker tracking you online (or worse, in real life).
Setting up a separate business account to receive emails for your foot photo business and separate social media accounts can help you maintain anonymity. These accounts should never disclose your real name, phone number, address or personal email address to your customer base
Avoid oversharing personal information
As you start selling feet pics, you might get questions from interested buyers. They might ask you to wear certain toenail polish colors, shoot from specific angles or use different backgrounds to showcase your feet.
Those kinds of questions are normal but trust your instincts and shut down any line of questioning that seems off. For example, it's not okay for clients to ask about where you live, whether you're single or not, your pets or anything else that's unrelated to the images they're buying.
If someone starts asking creepy questions, cut off the conversation first thing then block them so they can't contact you. If they manage to find a way around the block, then reporting them is the next step.
Be careful about what you include in your photos
One thing you'll have to decide when selling feet pics is how much of yourself you want to show. Unless you're a professional body parts model, you may want to stick with showing your feet only.
There's a good chance that if you only show your feet, someone at some point will offer you extra cash to reveal more of yourself. But consider whether that's really a good thing if you don't know how those photos of you might be edited or shared later on.
Watch out for payment scams
The easiest way to get scammed when selling feet pics is to not know what you should be looking out for.
For example, you might have a client ask if they can pay with a physical gift card. Gift cards might sound good but there's no way for you to know if the gift card is stolen or counterfeit.
You can ask for an e-gift card instead and if the client gets offended or waffles, that's a good sign they might be trying to scam you.
The better way to get paid (without getting scammed) is to set up a PayPal account to receive payments. You'll want to get a business account, not a personal account.
A business account lets you get paid and you can link the payments to a PayPal business debit card or your bank account for easy transfers. This way, you keep your personal accounts safe and you get some protection against fraud.
Another common financial scam to avoid when selling feet pics is the overpayment scam.
So, a client might send $125 to pay for some feet pics when the total was only $100. They'll claim it was a mistake on their end and ask you to send $25 back to them. Meanwhile, the original payment they made is fraudulent which means you're now out your feet pics, the $100 you expected to make and $25 from your own pocket.
Get paid upfront
With some online businesses, it's okay to deliver products or services first then get paid later. That's how I run my freelance writing business.
But when you're selling feet pics online, scams often abound so you'll want to get the money before you send the files.
Again, you can get paid using a PayPal account. Other payment options include:
You can also get paid through Stripe if you're setting up an online store to sell your feet photos.
Regardless of how you choose to get paid, the most important thing is to verify payments before you deliver feet images.
And resist the urge to give in to a customer's request for a discount.
Taking high-quality photos (even if they're only of feet) requires time, effort and skill. So once you set your prices for selling foot pictures, stick to them.
Don't make it easy for people to steal your feet pictures
It's so easy to save an image online with the click of a button. Adding a watermark to your feet photos is a simple way to protect them and ensure that no one is able to take them, then resell them as their own or use them in any other way you don't approve of.
Related post: 23 Best Side Hustles for Women in 2022 (Make Extra Money Now)
How Can I Sell My Feet Pictures Effectively?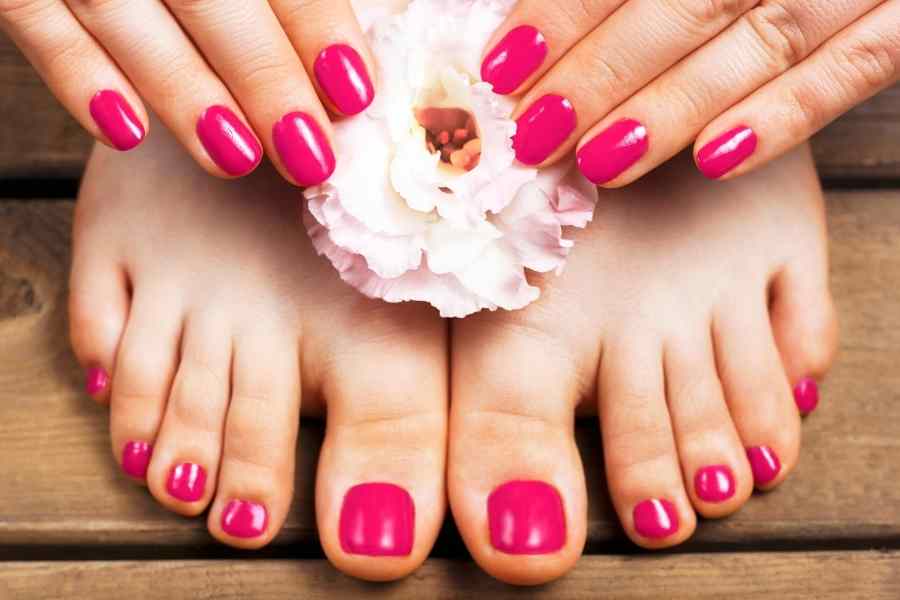 Various factors can affect how successful you are when selling feet pictures for money. Here are some tips for maximizing your earnings when selling feet pics.
Start with research
Before you start snapping feet pics, the first step is doing your homework. Specifically, that means:
Researching various platforms for selling feet pics online to find legitimate sites (and avoid scams)
Looking at the kinds of content that's most popular and is in high demand
Figuring out who your target audience is and where your customer base tends to spend their time online
Coming up with a marketing strategy for finding potential buyers
Deciding how to price your feet pics so that you're not wasting your efforts for low pay
Reading online reviews like this one can be a good place to start. You can also visit individual foot photo sites or stock photo sites to get a feel for how they operate and what they charge.
And it might be worth your time to check out other people who are selling feet pics online to see what's working for them. Sometimes, your competition can be your best teacher for learning how to brand and market your feet pic business.
Take high quality feet photos
The photos you take of your feet (or your foot model's) should be of the highest quality possible. Otherwise, you may have a hard time finding people who want to buy them.
If you don't have a good DSLR camera, then you'll probably want to invest in one to make sure you're capturing the best foot photos possible. You may also want to spend a little money on a light ring and a photo editing tool like Canva Pro or PicMonkey.
Take good care of your feet
If you're taking photos of your own feet to sell then you want to put your best foot forward. That means spending some time each day caring for your bare feet so they look as good as possible in your photos.
Some of the best ways to promote good foot care include:
Trimming toenails and cuticles regularly
Using a foot scrubber to slough away dead skin
Applying lotion to your feet after you shower
Using lotion and thick socks to soften your feet while you sleep
Wearing socks or slippers indoors and shoes when you're outside
Scheduling weekly soaks to strip away dead skin and keep feet supple
Getting pedicures regularly (or doing them yourself at home)
Applying foot masks to brighten and tone the skin on the top of your feet and your soles
Treating any foot issues as soon as they emerge (such as a plantar's wart or corns)
Avoiding high heels (wearing them too often can lead to unsightly bunions, calluses or even hammer toes)
Experiment with different poses
One of the secrets for how to sell feet pics is that you have to make them interesting and eye-catching. There are tons of people selling foot pics so yours have to stand out in some way.
Trying different poses can help you create feet images that pop instead of ones that are boring and bland.
Here are some of the top foot poses you can try for selling feet pics:
Bottom of the feet shots, including close-ups of your soles, heels or toes
Top of the feet shots (again, toe close-ups are great)
Shots of your foot arch
Photos of your toes only (flat, curled or spread)
Feet in shoes (high heels, flats, flip flops, sandals–any shoe that exposes the foot works well)
You can try different angles, lighting or backdrops to make your photos more interesting.
With lighting, keep in mind that there's a big difference between natural light, the light on your phone's camera or an LED ring light. Testing different layouts can help you pinpoint things like shadows or glare that could keep you from snapping the perfect shot.
As far as backdrops go, you can use a plain white sheet to showcase your feet. But if you want to get more experimental, you can try photographing feet against different types of carpet, tile or hardwood flooring. Natural materials like mud, sand, grass or wood can also help your feet pics to stand out.
Include props in your feet pics
When selling feet pics, the feet themselves are the focal point. But you can also add props to your photos to make them even more unique.
Some of the things you can use as props for feet pics include:
Flowers or plants
Ankle bracelets, toe rings and other jewelry
Seashells if you're taking a beach-themed shot
Pebbles or small rocks
Henna art or temporary tattoos
Shoes (displayed next to the feet but not on them)
Stockings
Paint or glitter
Candles
How to Sell Feet Pics FAQs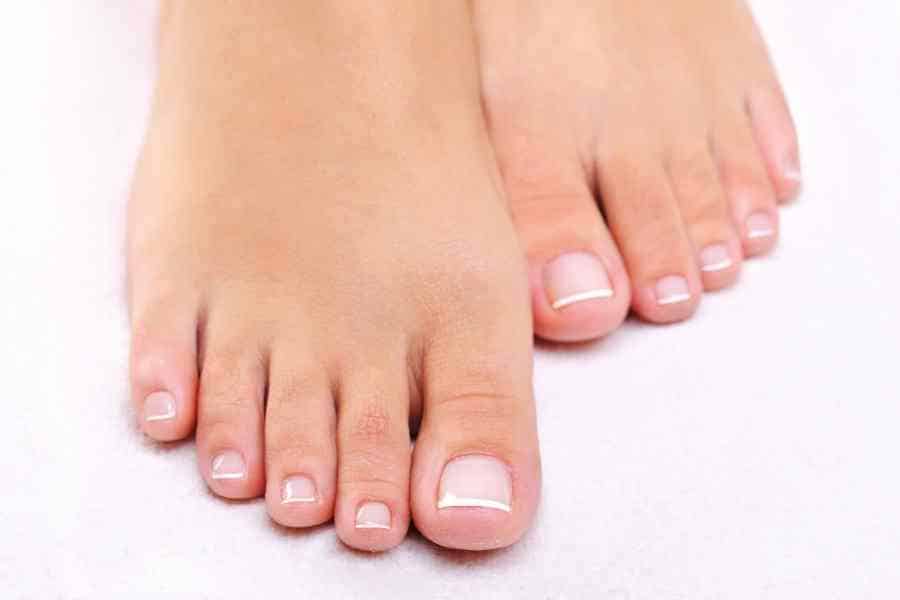 Do you have to have nice feet to sell feet pics?
You don't necessarily need to have nice feet to sell feet pics as there are plenty of people who will pay money for pictures of ugly feet. But if you want to build a solid customer base that's willing to pay top dollar for your feet pics, it pays to pamper and take care of them.
The prettier your feet look to potential clients, the more likely they are to want to buy your feet pics. And if you just don't feel confident enough about your feet to share them with the world, you could still make money selling feet pics by hiring foot models.
Do you have to show your face to sell feet pics?
You don't need to show your face to sell feet pics unless you're selling them on a website that requires you to include your face. You can sell photos of just your feet without having to reveal any other part of your body. Of course, you could sell feet pics that show a little more of you if that's something you're comfortable with.
Can you sell feet pics anonymously?
Yes, you can sell feet pics online without having to share your real name, phone number, personal email address or mailing address. There are plenty of websites that will let you sell feet pics anonymously and you can also do so using your own website or blog.
How much should I charge for feet pics?
The lowest you should charge for feet pics as a beginner is $5 to $10. As you gain a larger following and the quality of your feet photos improves, then you can raise your rates to the $50 or $100 per picture range.
In terms of which sites pay the most for feet pics, you're likely to earn more selling your feet pics through social media sites or a website that you own. That's because you don't have to worry about giving up some of your earnings to cover commissions or royalty fees.
Remember, you'll have to pay taxes on your feet pic income if you make more than $600 a year, the same way you would with any other side hustle. You'll need to file Schedule C with your Form 1040 when you file your taxes for the year and pay both self-employment tax and income tax on the amount earned.
Related post: 25 Best Stay at Home Mom Jobs (Make $2000+/Month)
Final thoughts on how to sell feet pics
Selling pictures of feet for money isn't that complicated. The basic process to sell feet pics looks like this:
Choose your subject (i.e. taking photos of your own feet or someone else's)
Take high quality, professional-looking feet images (and edit them if needed)
Pick one or more platforms to sell your feet pics
Upload your feet images to those platforms to attract interested buyers
Your target customer base buys your photos and you make money
Repeat the process
Bottom line, this can be an absolutely legitimate way to make money for stay at home moms, college students or anyone who wants to earn some extra cash online without much effort.
Looking for more things you can sell to make money?
Here are 40+ things you can sell now for quick profits!
Or check out this list of 22 easy things to make and sell for money!
Be sure to check out my favorite Smart Money Tools for making and saving money before you go!
How to Sell Feet Pics: Step by Step Guide