Learn the best ways to save money and live better every day. And for a quick and easy way to make money,

 get paid to take surveys with Survey Junkie!
Save money, live better.
Does that sum up what you want when it comes to your finances?
Everyone can benefit from saving money but for many people, it's a real struggle. More than half of Americans–63%, in fact–lived paycheck to paycheck in 2020.
Finding ways to save more money matters if your financial goals include:
Building up a decent emergency fund
Paying off high-interest debt
Stashing away money for retirement or college
If you want to save more (and live better in the process) having a strategy can help.
Don't know where to start?
This article outlines some of the best ways to save money live better now, even on the tightest of budgets.
Related post: 15 Secrets for Living (and Thriving) on a Tight Budget
Save Money Live Better: Effortless Money Saving Tips
Developing the savings habit can be hard.
If you're more of a spender than a saver, it can be very hard. But it can be done, if you're willing to commit.
These money saving tips are all ones that have helped me create a better life for myself and my kids as a single mom. So I know they work.
Ready to save? Then let's dive in.
1. Make a budget (you can live with)
Do you have a budget? And if you said yes, do you stick to it?
Perhaps not surprisingly, 65% of Americans have no clue what they spend from month to month.
If you don't budget regularly, then adopting this one smart money habit can instantly improve your finances.
There are different ways to budget, including:
Zero based budgeting
Cash envelope budgeting
50/30/20 budget method
Values based budgeting
Budgeting with a mobile app (I like Personal Capital)
What matters most is not which budgeting method you choose, but which one you can stick with month to month.
Ready to learn how to budget?
Here's a step by step guide on how to make a budget (even when you hate the idea of budgeting).
You can also snag a FREE budget template to plan to out your monthly spending!
2. Try a no spend challenge to save money live better
Making a budget is the first step toward taking control of your money.
When you have a budget in place, it's easier to see where your income goes each month.
That's huge if overspending is a problem. But there's a simple money saving solution: try a no spend challenge.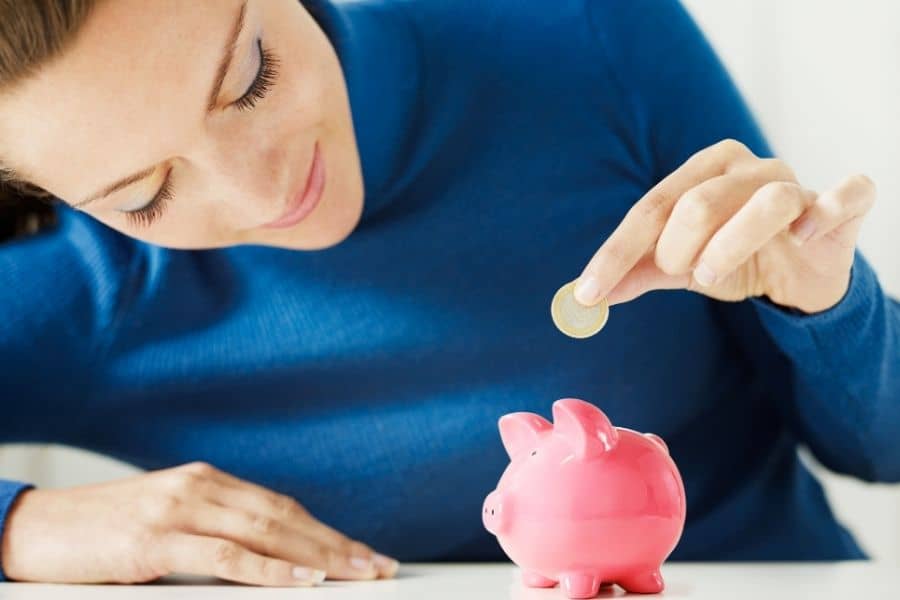 A no spend challenge means committing to not spending money on anything other than essentials for a set time period.
You could try a no spend weekend, a no spend week, a no spend month or even a no spend year if you're really ambitious.
A no spend challenge can be eye-opening when it comes to finding ways to save money live better. If you're ready to try it, here are 10 tips for crushing a no spend challenge.
3. Set savings goals
Saying that you want to save money live better is kind of meaningless if you don't have a clear goal in sight.
So think about what you'd like to do with the money you hope to save.
You might have short-term savings goals, like planning a vacation or making some home improvements. Or you might be thinking about retirement and stashing money away for the future.
When setting personal financial goals, think about what's doable and realistic, based on how much you have in your budget to save.
Even if you have to start small, saving something is better than nothing. And if you can find ways to earn extra income, you can divert some of the money to savings.
If you're looking for ways to earn extra money to save, try these ideas:
Need some ideas for savings goals?
Here are 10 of the best personal finance goals to aim for if you want to live a richer life.
4. Choose the right bank account for saving
If you want to save money live better then it pays to keep your cash in the right place.
You could park it in a regular savings account at your bank. But you probably won't earn the best interest rate.
Choosing an online bank instead can help you land a higher rate. And you might pay less in bank fees too.
When deciding where to put your savings, think about your goals.
For example, you might want to open:
You can open all three of these accounts at CIT Bank. CIT is an online bank that offers some of the most competitive rates around for savers, with no hidden fees.
Learn more about how to save money with CIT Bank.
5. Automate your savings
If you really want to save money live better then automation is your best friend.
Think about it.
When your paycheck hits your bank account, wouldn't it be nice to know that some of it's going directly to savings? And not just sitting in checking, waiting to be spent?
If you aren't automating savings, then now's the time to get started. There are different ways to automate savings, including:
Regular contributions to your 401(k) at work
Direct deposit into savings each payday
Automatic transfers from checking to savings
You can even save automatically using apps. Two of my favorites for saving on autopilot are Acorns and Digit.
Both apps link to your bank account but they work a little differently.
Acorns tracks your purchases and rounds them up, investing the difference. So if you spend $35.41 at the grocery store, Acorns rounds that up to $36 and invests the $0.59 for you.
Digit scans your spending habits and finds extra money that you can save. Then the app transfers that money to savings for you automatically.
These are painless ways to save more money. So if you're not using them yet, consider giving Acorns and Digit a try.
6. Negotiate your bills
Feel like you're paying too much for bills?
You probably are but there's an easy fix to help if you want to save money live better.
Apps like Billshark can review your monthly expenses to find bills you may be able to reduce or get rid of altogether.
Then instead of you having to call up your phone company or utility company, Billshark does the negotiating for you.
It's a simple way to cut costs and save more money.
Learn more about how Billshark works in this detailed review.
Or sign up for Billshark now to start lowering your bills.
7. Trim down your subscription services
Streaming subscriptions are more popular than cable for a lot of people. You can pick and choose what you want instead of paying tons of money for channels you don't watch.
But too many streaming services can eat into your budget and keep you from saving money.
So try doing a subscription audit to see what you can afford to get rid of.
If you don't have time to comb through all your subscriptions, let Trim do it for you.
Trim is a financial manager that helps weed out the junk in your budget, including unused subscriptions and recurring grey charges.
Give Trim a try for a painless save money live better hack.
8. Plan your meals
The average household spends over $3,500 a year on meals out, according to the Bureau of Labor Statistics.
That's a decent amount of money that you might prefer to have in your savings account.
And again, there's a really simple money saving tip you can use to cut your spending on meals out.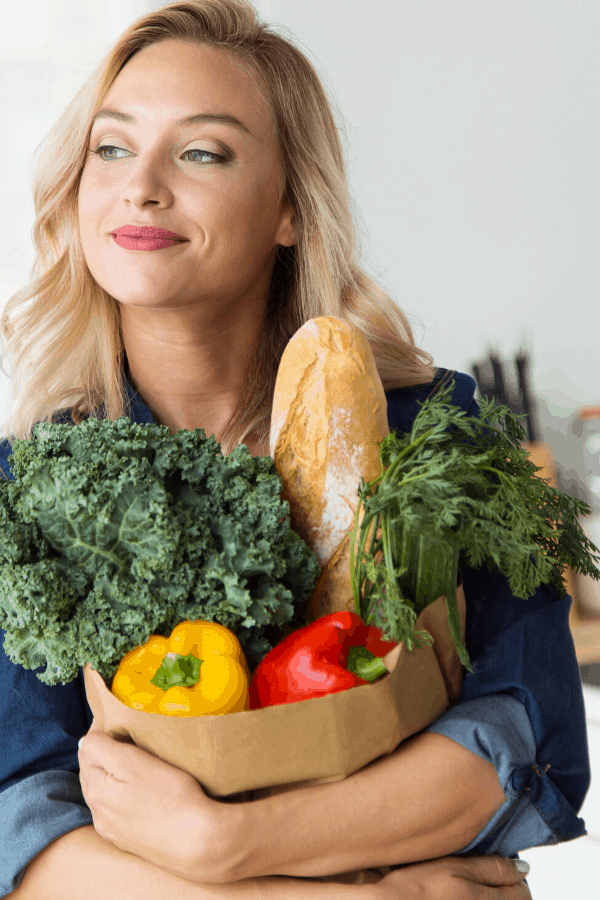 By planning meals at home, you can stop spending so much on takeout or restaurant food. And you could also save money on groceries this way.
You can grab a free meal planning template here to get you started.
And if you want an even easier option, check out $5 Meal Plan for budget-friendly, pre-made meal plans.
9. Make paying off debt a priority
Debt can be a really big roadblock to your save more live better plans.
Credit cards, student loan payments, car payments, a mortgage–all of that means less money you have to save.
And if you have high interest rates, that's an even bigger hurdle to overcome.
One thing you can do about it is to work on paying down debt as quickly as possible. And lowering your interest rates can help.
For example, you might try refinancing your student loans to save on interest. Earnest offers student loan refinancing at competitive rates if that's something you're interested in.
If you have credit card debt you could use a tool like Tally to shave money off interest charges.
Learn more about how Tally works and whether it can help you get out of debt faster.
10. Get out of the impulse buying habit
Impulse buys can blow your budget and drain away your savings if you let them.
So here's how to stop that: impose a waiting period on new purchases.
For example, you might see something you really love online or at your favorite store. But instead of buying it right away, you can give yourself 48 hours, two weeks, a month–however long you're comfortable with–to think it over.
If after the waiting period ends you're still committed to making the purchase you can look at your budget to see if it's doable.
And you might decide it's not worth it after all, which is money saved for you.
11. Rethink what you spend on entertainment and hobbies
Having fun doesn't always mean you have to spend money.
In fact, you can save money live better without spending a dime if you're willing to be creative about how you do it.
I love books, for example, but instead of buying them I get them from the library for free. Our small town routinely offers free (socially-distanced) events for families like concerts and movies in the park, which save us money.
Taking walks, going for a picnic in your own backyard, having a movie night at home–those are all fun ways to enjoy life while saving money.
12. Take advantage of free money
Free money is great because it's money you may have to put in little effort to get and you can add it to savings.
For example, if you're getting a tax refund this year then why not save it instead of spending it?
Unless you're behind on bills and need money now, then saving your refund could make more sense than buying "stuff" that clutters up the house.
You can also check for unclaimed money, earn money for doing simple things like playing video games or surfing the web or invest for passive income.
Here are 50 free money hacks you can try now to get more money to save.
13. Pay cash and save your change
If you're trying to break away from using credit cards, you might switch to using cash temporarily.
Paying cash can help you spend less versus paying with a credit or debit card.
And you can sock away your spare change to save.
If it's been a while since you kept a piggy bank or change jar, you might be surprised at how quickly your savings can add up.
14. Start a side hustle
Side hustles are a great way to make extra money. And 1 in 3 Americans have at least one side job.
A side gig can bring in more money and as someone who turned a side hustle into a six-figure business, I can absolutely say it can help you save more live better.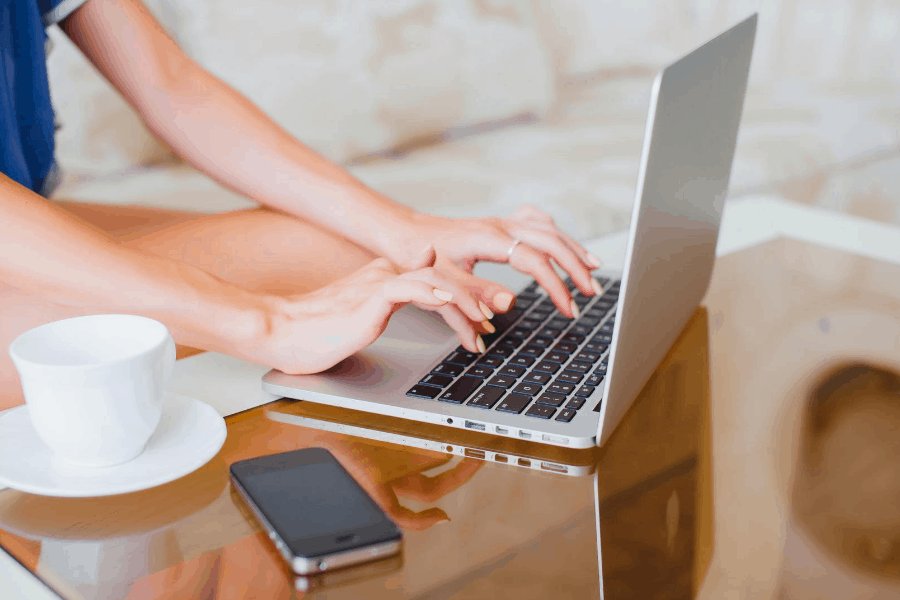 So what kind of side hustle to start?
You could try:
Proofreading
Selling photos
All of these are legit ways to make money and earn an extra $1000 a month or more.
And there are plenty of easy ways to make $100 a day from home, your phone or just about anywhere.
But if you need even more side hustle ideas, here are 140+ ways to make extra money online or off.
15. Take care of your health
Taking care of your health, mentally and physically, can save money if you're spending less on doctor visits.
If you don't have health insurance, and about 33 million people don't, then even something small like the flu could trigger a big medical bill.
Consider making some lifestyle changes that could help you get in better shape. For example, that might include:
Making time for meditation
Taking more walks
Changing your diet
Keeping a journal
Staying connected with friends and family
Improving your sleep habits
Setting up a home gym
Focusing on improving your physical and mental wellness can lead to better financial wellness.
16. Declutter your home
Decluttering can make it easier to breathe in your home if you're not surrounded by stuff.
It can also help with saving money because it puts in perspective what counts as a need or a want.
Once you start getting rid of things you don't use or need, you can focus on the things that are truly valuable to you. And you can stop buying so much of the stuff that just takes up space but doesn't spark joy.
And as a bonus, you can make money from the things you declutter!
Here are 40 things you can sell now to make extra money and create extra space around the house.
17. Get cash back when you spend
If you're focused on saving money, you might be trying to curb spending.
But sometimes there are things you'll need to buy, like groceries, clothes or new tires for your car.
So one way you can save money to live better is using cash back apps for those purchases.
Cash back apps pay you money back when you shop. Some even give you bonuses just for signing up!
My favorite cash back apps include:
Rakuten (get up to $20 in bonuses now!)
Ibotta (also get up to $20 in bonuses with a new account)
All three let you earn cash when you shop on the things you plan to buy anyway. That includes groceries, online shopping and even travel.
Downloading these money saving apps can put cash in your pocket with no extra hassle.
18. Get educated about money
A save money live better attitude is great to have. But if you don't know the mechanics of how things like saving and investing work then you might have a harder time making it a reality.
So consider investing some time in learning more about finances.
For example, you could try reading personal finance books or listening to personal finance podcasts.
You can also study the advice different money gurus offer. For example, a lot of people follow Dave Ramsey tips because his money management approach is so effective.
And of course, you'll need to test things out for yourself.
For example, maybe you want to start investing but don't know how. Choosing a beginner-friendly investing app like M1 Finance can be a great place to start building wealth.
The more you learn, the closer you can get to your save money live better goals.
19. Stay focused on yourself
It's easy to look at how your friends or coworkers are doing financially and compare your progress to theirs.
But that can be really demotivating if you see someone who looks like they have it together financially.
And honestly, they may not. They may be a hot money mess with a pile of debt that you don't know about.
The moral of the story?
If you want to save money live better, then you can't worry about what other people are doing. Instead, stay focused on:
Your budget
Your money goals
Your savings habits
Figuring out what works for you and sticking with it can help you get where you want to go financially, even if it may take you longer than the person next to you.
Save Money Live Better FAQ
Still have questions about how to save money live better? Here are a few frequently asked questions about how to save more money and live a richer life.
How can I save money and still enjoy life?
If you want to save money and still have a life then it starts with changing your mindset.
Ask yourself why you want to save money. What purpose will it serve in the long run?
Then ask yourself what you might be willing to sacrifice in the short-term to get there.
As far as enjoying life goes, this is where you need to think about ways to have fun and feel fulfilled that don't come with a price tag.
The more you think about what really matters and where money fits into the equation the easier it becomes to create a lifestyle you want without compromising your savings goals.
How much should I save each month?
How you can save each month depends on your budget. But if you want a guideline for how much you should save then you could use the 50/30/20 rule.
This rule says that 50% of your budget should go to essentials, 30% should go to discretionary spending and the remaining 20% gets split between savings and debt.
You might try this rule if you want a simple way to decide how much you should save each month.
And as you grow your income with side hustles or pay down debt, you can increase the percentage you save.
What is the fastest way to save money?
There are lots of different things you can do to save money quickly.
Some of the best ways to save money fast include:
Trying a no spend challenge
Cutting out subscriptions or negotiating bills
Ditching one bad spending habit
If you need to get money quickly to save, then selling things you don't need is always a great way to get cash fast.
Keep in mind, however, that saving is really more of a long-term game. The more time you give yourself to save, the more cash you can pile up.
How can I save $1000 fast?
Want to save $1,000 in a month or less?
It's doable if you've really focused.
If you want to save $1,000 fast, here's what I recommend:
Go over your budget and cut out anything you don't absolutely need to spend money on for that month
Sell off anything you don't need around the house to get extra cash you can save
Stash any free money you receive (i.e. refunds, stimulus checks, etc.) into savings
Start a side hustle in your spare time that pays the same day (for example, you could take surveys with Survey Junkie, do yard work in your neighborhood or start a delivery side gig that lets you earn tips)
These are all things that could help you save $1000 fast if you want to kickstart your baby emergency fund.
Once you have your first $1000 saved you can go back over your budget to look for more money to save. And you can explore side hustles that pay well to bring in more money.
Here are some of my best money-making posts:
How to Make $2000 a Month From Home With Flexible Side Hustles
Extra Income Ideas: Ultimate Guide to Making Extra Money
60 Profitable Home Business Ideas You Can Start Now to Make Money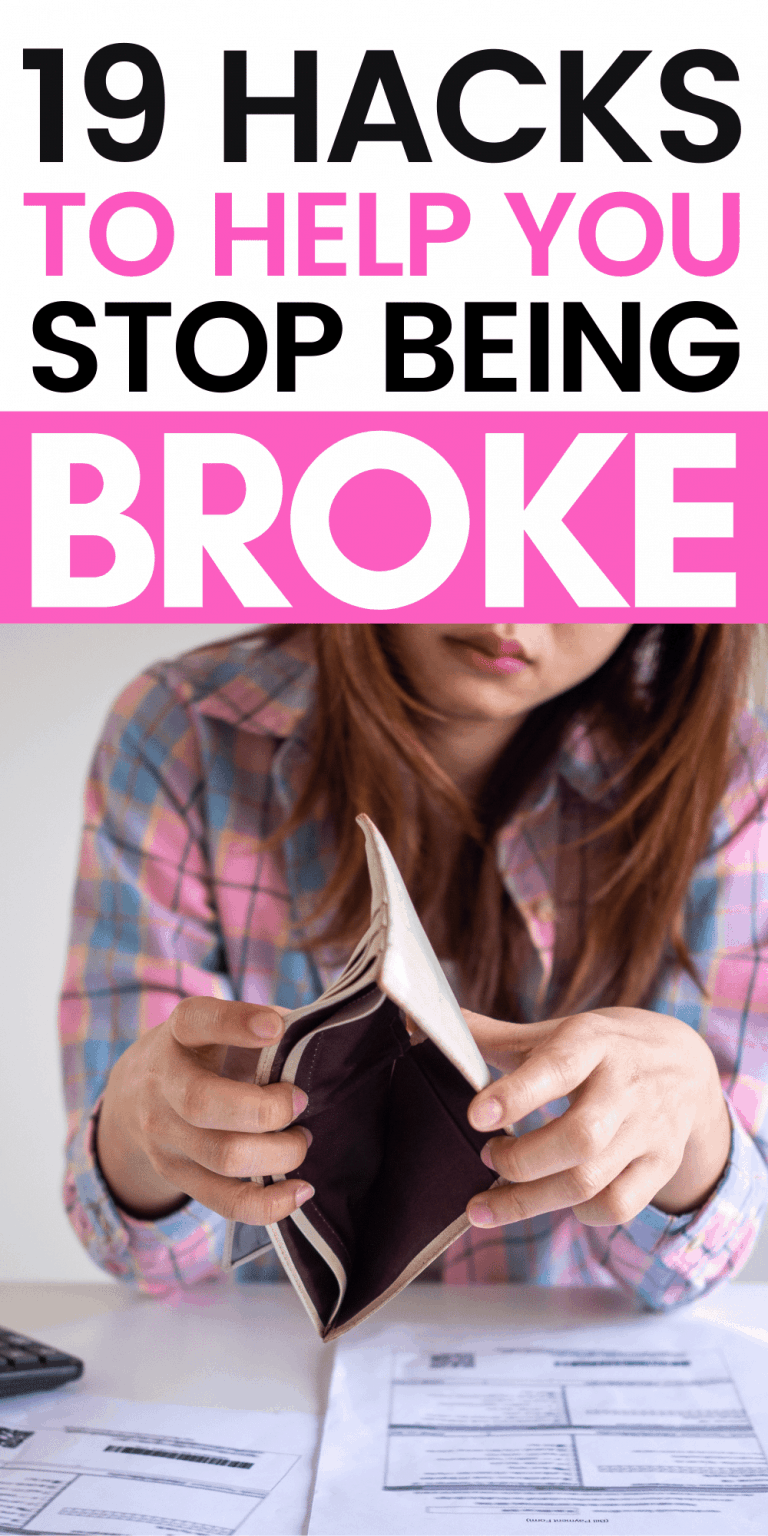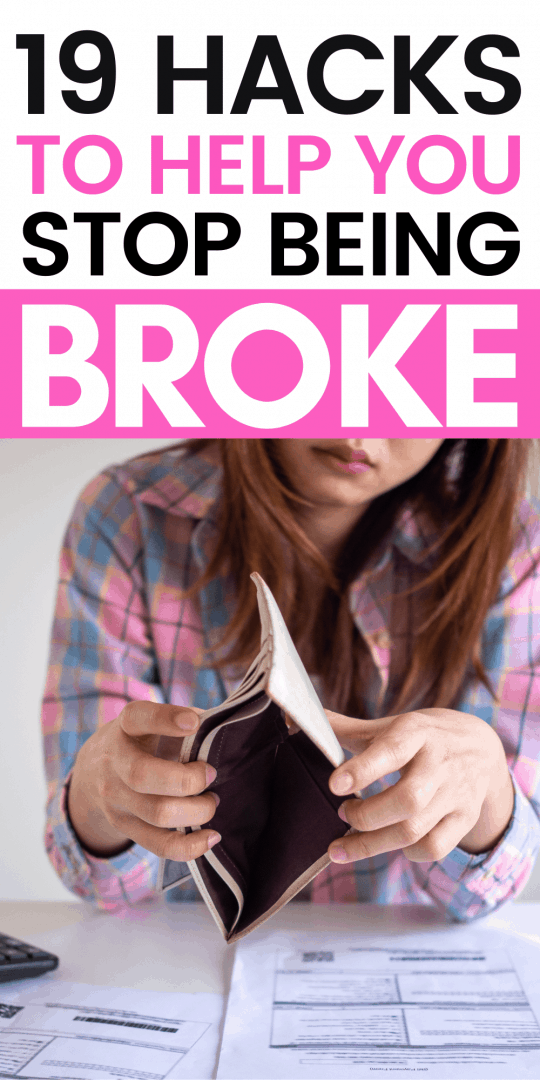 Final thoughts on how to save money live better
If you want to improve your finances, then changing the way you think about money is a great place to start.
From there, you can work on ways to save money and live better at the same time. This can help you get on the path to financial freedom.
Before you go, don't forget to grab your free budget template!