Last Updated on January 14, 2023 by Rebecca Lake
Selling clothes your kids no longer wear can be a great way to make extra money while clearing out the clutter in your home.
Let's face it, buying new clothes can put a strain on the family budget, especially when you have multiple kids. If you're constantly spending money on children's clothes, selling items they've outgrown can help you put some extra cash back into your pocket.
But you might be wondering, where can I sell kids clothes near me?
Some of the best places to sell children's clothing or baby clothes include consignment stores, children's resale stores, Facebook Marketplace and local Facebook bargain groups. You could also sell gently used and like-new clothing at a yard sale or garage sale.
Today, we're breaking down where to sell children's items you no longer need. We'll also share some tips for getting the most money possible when selling kids' clothes.
Sell Kids Clothes Near Me Locator Tool
A simple Google search could turn up places to sell kids' clothes and other children's items locally. You can plug your zip code into the search box below to see what pops up for your area.
Note: Search results open in a new window.
In addition to searching for 'sell kids clothes near me' you can also try other search terms. For example, you might search in Google Maps for:
'Kids consignment shop near me'
'Resale shops near me'
'Who buys kids clothes near me'
'Children's consignment sales near me'
'Where to sell kids' clothing near me'
'Sell used baby gear near me'
Those kinds of searches can be a good starting point for finding places where you can sell kids clothes and other items for cash.
---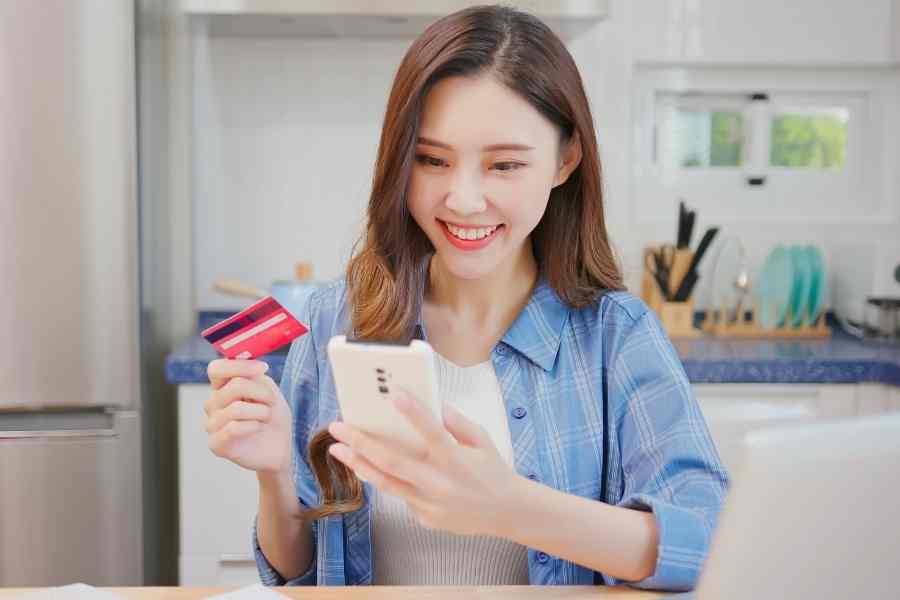 Want to Get Cash Back When You Shop?
Making extra money is easy with Rakuten!
Rakuten is a free app and browser extension that helps you find coupons and discounts when you shop online or in stores. You can earn up to 40% cashback when you shop at hundreds of partner retailers, plus get a $10 sign-up bonus and up to $30 in bonus cash for each person you refer!
---
Where to Sell Kids Clothes Near Me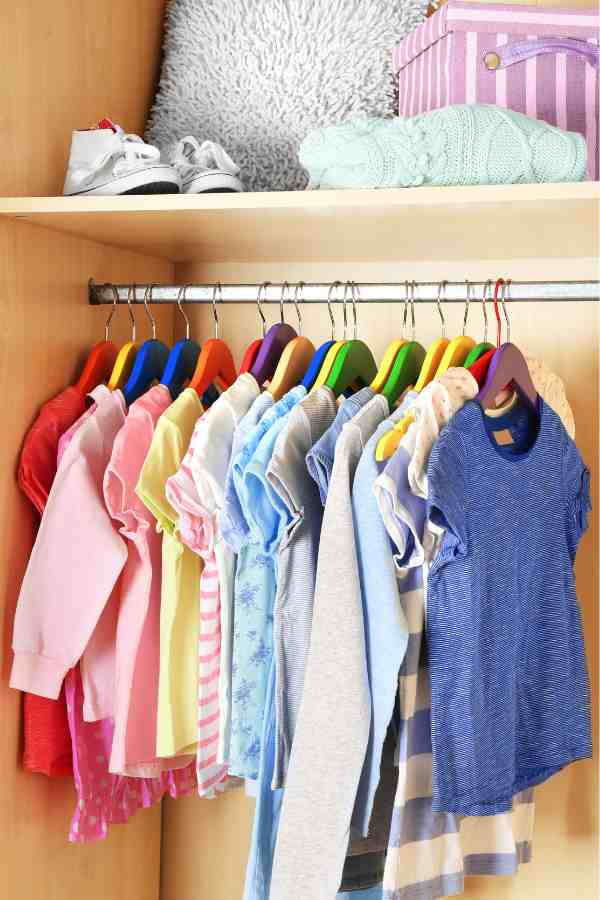 1. Once Upon a Child
What they buy:
Gently used children's apparel, including sleepwear, swimwear and dancewear
Kids' footwear
Toys, books and games
Children's furniture
Baby gear and infant equipment
Once Upon a Child buys outgrown items and selected household items that are in good condition. You'll find a great selection of name brand items for sale here but the shop also purchases clothing items from stores like Walmart and Target.
How much money can you get at once upon a child?
Once Upon a Child prices items between 30% and 50% of what they cost new. You get 30% to 50% of what the shop would sell the item for.
You can get a quote before you sell so you know how much money you might be able to walk away with. Once Upon a Child pays in cash, check, store credit or trade.
2. Kid to Kid
What they buy:
Kids clothes, including shoes, coats and swimwear
Maternity clothes
Kids and baby footwear
Toys and games
Baby gear
Sports gear
Books
Kid to Kid is another children's consignment store where you can sell kids' clothing and maternity items, including clothes and diaper bags. Kid to Kid buys second hand items in good condition but you could also sell new items here as well.
How much money can you get at Kid to Kid?
Kid to Kid prices items to sell in-store and offers sellers 20% to 50% of the sale price. They pay more for in-demand items like boutique kids' clothing, toys and equipment. Kid to Kid pays less for infant clothes and mass-produced brands.
You can get paid in cash or store credit. If you opt for store credit, you can get 20% more in value.
3. Plato's Closet
What they buy:
Teen clothing, including dresses, jeans, rompers, blouses and hoodies
Teen outerwear
Accessories
Footwear
Athletic wear
Plato's Closet is a great place for young adults to shop for new styles without paying high prices. This consignment shop buys teen clothes, especially from popular brands like Hollister, H&M and Forever 21.
How much money can you get with Plato's Closet?
Plato's Closet sells its items for 60% to 70% off the retail price. So that means they need to buy items at a much lower cost in order to make a profit.
There's no pricing guide listed on the website. But based on what other people have had to say about their selling and shopping experience, you can expect to get anywhere from $1 to $100 per item, depending on its condition and the name brand.
4. Children's Orchard
What they buy:
Kids clothing (name-brand and mass-produced)
Kids footwear
Toys
Kid equipment
Accessories
Children's Orchard sells gently used kids clothing, toys, equipment, shoes and accessories for up to 70% off the retail price. Preferred brands include Gap and Baby Gap, Old Navy, Ralph Lauren and Gymboree.
How much money can you get with Children's Orchard?
Children's Orchard pays 30% of resale value in cash or store credit for items purchased outright. If you place items on consignment with the shop, you get a 50/50 split once the item sells.
Ready to sell your kids clothes for cash? Find a Children's Orchard store near you.
5. Local children's consignment shops or resale shops
If you're interested in selling kids clothes locally, you could do a quick Google search for 'where to sell kids clothes near me' to see what's nearby.
Odds are there's at least one consignment shop or thrift store near you that buys kids clothes. And mom-and-pop style shops may be able to offer better prices than national chains.
You might also be able to unload baby equipment, maternity clothing, room decor, toys, and accessories for quick cash.
6. Yard sales and garage sales
Hosting a yard sale is a fun way to sell kids clothes and the best part is that you don't have to leave home to do it. You can pull out all the clothes your kids no longer wear (along with any other things you can sell to make money) and put it all on the front lawn or driveway.
Here are a few tips for hosting a successful yard sale or garage sale to sell kids items:
Check the timing. Certain times of year tend to be busier than others for yard sales. Ideally, you want to choose a time when people are in the mood to shop and have the cash to spend. And of course, you want to plan for a date that offers good weather.
Make it visually appealing. People go to yard sales and garage sales hoping to find hidden treasures and it's much easier to sell items that are clean and in good condition. Before you start moving stuff from the house to the front yard or driveway, take time to make sure everything looks ready to sell. You can also add visual appeal to the yard sale itself by grouping like items together in a way that makes sense and is easy for buyers to navigate.
Get the pricing right. When deciding how to price kids' clothes or other items you plan to sell at a yard sale or garage sale, think about your goal. If you just want to get rid of as much stuff as possible, then setting lower prices could be a smart move. On the other hand, if you're hoping to make the most cash possible, you might choose a higher price point, then allow buyers to haggle you down.
Be ready to bargain. Part of the fun of going to yard sales as a buyer is seeing whether you can get great deals on items. So be prepared for buyers to ask you to knock off a few bucks for your items. Just make sure that you're agreeing to a fair price that allows you to make the kind of profit you're looking for.
Advertise. A yard sale is doomed to fail if no one shows up. A week or two before the sale you should be advertising it, either online through social media, with signs around your neighborhood or through word of mouth to make sure people show up.
7. Craigslist
Craigslist might be worth a look for selling kids clothes near you if you live in an area that has lots of families. There's no fee to list items for sale on Craigslist and you can add photos to your post so buyers can see what they're getting.
If you're concerned about protecting your personal information, you might set up an email address just for Craigslist to communicate with buyers. And of course, it's a good idea to meet in a public place and take a friend (or spouse) along when you're exchanging items for cash.
8. Facebook Marketplace
Facebook Marketplace is an online marketplace where you can sell just about anything, including kids clothes and lots of other great items. For example, if you need to sell a dirtbike your son has outgrown or a clarinet your daughter has lost interest in, you could list it for sale here.
There's no listing fee to add your items for sale. There is a fee if you're shipping items that someone buys from you, but if you're doing local sales only then you don't have to worry about any added cost.
9. Facebook bargain groups
Local Facebook bargain groups are another good option for selling kids clothes, baby clothes, maternity clothes or anything else kid-related locally.
The more groups you join, the more opportunities you have to sell. Just keep in mind that groups can ban the sale of certain items and your post may need to be approved before it goes live.
10. Nextdoor
The Nextdoor app is designed to make it easier to get to know your neighbors and potentially make new friends. But you can also list items for sale here.
You can choose which Nextdoor neighborhoods will see your item locally. That's a plus since you can target your listings to neighborhoods that are favorite places for families with kids.
---
---
Sell Kids Clothes for Cash Online
11. Kidizen
Kidizen buys and sells gently used kids clothes and shoes. You can create listings for items yourself or work with a Kidizen Style Scout who will sell your kids' outgrown items for you.
There's no listing fee but you will pay a fee when one of your items sells. You can learn more in the Kidizen Seller Handbook.
12. Toycycle
Toycycle is an online marketplace for buying and selling baby gear and kids items. You can sell strollers, baby clothes, early learning toys and other items.
If you live in the San Francisco Bay Area, Toycycle offers curbside pickup. Otherwise, you can request a Cleanout Box to ship your items from anywhere else in the U.S.
13. ShopTomorrows
ShopTomorrows makes it as easy as possible to sell kids clothes and earn money for them online. You can snap a few pics, upload them and create a listing in minutes.
Note that when you sell on ShopTomorrows, you'll earn digital tokens, not cash. You can use those tokens to shop for items listed on the site.
14. Bagsy
Bagsy is a high-end children's consignment shop that accepts kids clothing and accessories that are in excellent condition. This shop is a bit more exclusive and has a long list of brands they don't accept, including:
Gap
Old Navy
Gymboree
Cat & Jack
Faded Glory
Crown & Ivy
If your kids' wardrobe includes any of those brands, you'll need to look for another place to sell them.
15. eBay
eBay receives billions of visits per year so it's a great place to get visibility for any kids clothes or other kids items you're trying to sell.
You'll want to read through the eBay seller's guide before getting started so you know what's allowed on the site (and what's not). It's also a good idea to familiarize yourself with the fees you'll pay to list and sell items on eBay.
16. Sella
Sella is a service that sells your stuff. You can create listings with Sella and Sella promotes those listings across other websites, including eBay, Craigslist and Facebook
You'll pay a fee to sell kids' clothes here but it might be worth it if you don't have time to create listings for different items across multiple sites.
17. Poshmark
Poshmark is a top destination for buying and selling clothes and accessories online. You can create a Poshmark account, take a few photos of your items and add your listings.
The more listings you create, the more sales you could make. Name brands and designer brands tend to sell the best here and besides kids clothes, you could also sell toys and accessories.
18. Vinted
Vinted is similar to Poshmark and you can sell kids' clothing, as well as men's and women's clothing online for cash. You can also list other items for sale, including:
Kids furniture
Room decor items
Strollers
Toys
Baby care items
School supplies
Books
Accessories
There are no fees to upload or sell items on Vinted, so that's a bonus if you're looking for a cost-friendly way to get rid of outgrown items.
19. thredUP
thredUP is an online consignment and thrift store where you can sell children's clothing and other items from the comfort of your own home.
It's super easy to get started; you can request a Clean Out Kit, then send in your items. thredUP lists them and when they sell, you get paid in cash or store credit.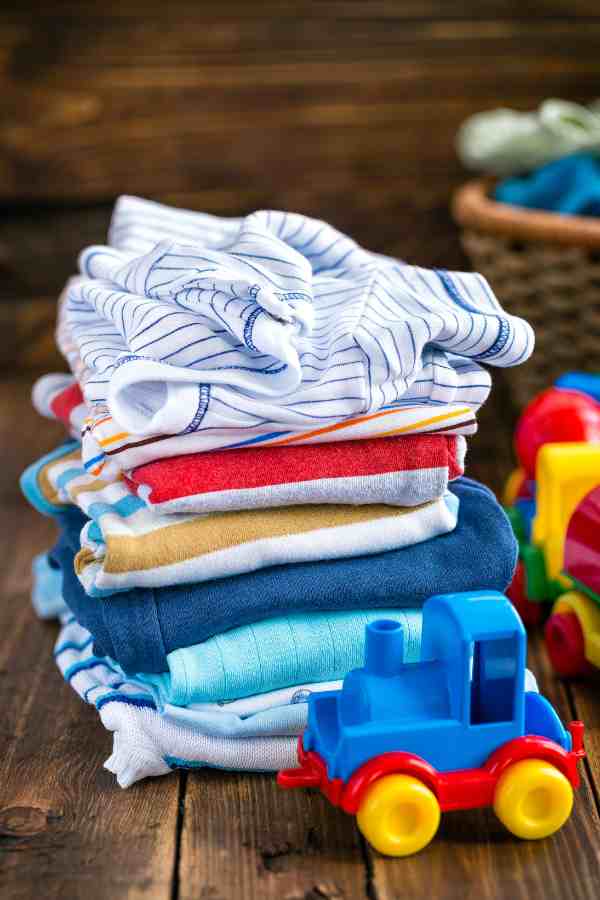 20. OfferUp
OfferUp (formerly LetGo) is an app that makes it easy to buy and sell locally. It's kind of like Craigslist or Facebook Marketplace since you can sell just about anything here, including kids clothes and baby items.
There's no fee to list or sell if you're meeting up with buyers in your area. There is, however, a fee to ship items you sell through the app.
21. 5Miles
5Miles is part selling app, part Nextdoor-type app since it's designed to help you sell in your local area.
You can upload as many listings as you like for children's clothing or other things you want to sell. There's no fee to list but 5Miles does collect a fee when one of your items sells.
22. VarageSale
VarageSale is a family-friendly app that acts as a virtual garage sale. You can list items for sale which are viewable to buyers in your local neighborhood.
The app verifies the identity of buyers and sellers so it's a trusted and safe option for listing kids clothing or other items for sale online. Best of all, it's free to buy, sell and browse through the app.
23. Mercari
Mercari is an app that allows you to sell new, like-new and used items in good condition from your mobile device.
It's easy to sell kids' clothes from home on Mercari and you can check out similar listings to decide on a fair price for your items. There's no price to list them but sellers do pay a 10% fee when an item sells.
Bonus site: GoodBuy Gear
GoodBuy Gear is an online children's consignment shop that was created by parents, for parents. You can sell a variety of items, including:
Strollers
Toys
Home and nursery items
Travel gear
Art supplies
Puzzles, games and books
You can't sell clothes here but it's still worth a look if you have other kids' stuff you'd like to sell. GoodBuy Gear will even pick it up for you, list it and when an item sells, you get 85% of the sale price.
Where can I sell maternity clothes?
Need to sell your maternity clothes for cash? Here are some of the best places to sell maternity items for money.
Pro tip: You can also sell maternity clothes on thredUP.
---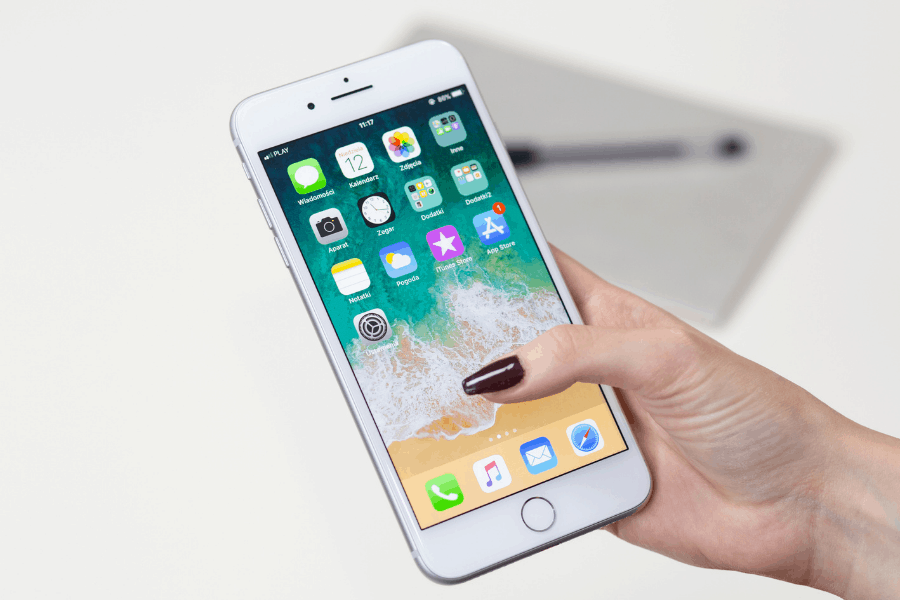 Get $5 Free Cash With CashApp
#1 rated in the App Store!
CashApp makes it easy to send money, get paid, save, and invest all in one convenient mobile app. Sign up and start doing more with your money!

Use code VZXRXZN to sign up for Cash App and earn your $5 bonus.
---
Tips for Selling Kids Clothes for Extra Cash
Ready to start selling your kids clothes? Here are a few tips and tracks for selling successfully.
Know what you can and can't sell
If you're reselling kids clothes or baby equipment to a local store, be sure to check their website for a list of items they accept. Some of the things you typically can't sell to a children's consignment store include:
Car seats and booster seats
Bath seats or bathtubs
Cribs
Bibs
Underwear
Pillows and blankets
Certain toys
You could, however, sell those items at a yard sale or garage sale. If you have a lot of items to clear out, breaking them down into categories can help you figure out where to sell them.
Clean your items
No one wants to buy kids clothes that are stained, torn or otherwise damaged. As you're sorting through your kids clothes to sell, separate them into three piles:
Just needs a wash
Needs mending
Beyond salvaging
You can wash, dry and fold items in the first pile then tackle the items in the second pile that might need patching or a button replaced.
The items in the third could be donated but if they're in unwearable condition, you might drop them off at a used clothing recycling box instead.
Take great photos (if you're selling online)
If you're planning to sell kids clothes on Facebook or through an online consignment store, take some time to snap a few photos of your items. Your photos should capture what the item looks like so buyers have an idea of what they're getting.
You could take your photos up a notch by pairing items together to make different outfits. That's a fun way to showcase how different pieces you're selling work together.
Include information about sizing and use
Buyers want to have as much information as possible when purchasing kids' clothes online. So be sure to include the relevant details in your listing.
For example, you can let buyers know
What size the item is
How often it was worn
What materials it's made from
You might also include the age, height and weight of the child who wore it as a reference point. But if you're not comfortable giving out details about your kids online, you don't have to do that.
Compare pricing if you're selling locally
If you're planning to sell kids' clothes to a consignment store near you, take time to check their pricing guidelines.
Ideally, you want to get the most money possible for your items. But it's also important to know how you'll get paid.
If you can get 70% of your item's value at Store A as store credit, but get 50% of the value in cash at Store B, you might choose the second option if you're hoping to walk away with money in hand.
Choose a safe meetup location
Selling locally means you can skip listing fees and you might be able to sell items that a consignment shop wouldn't buy. But there is a safety element involved since you're meeting up with strangers.
Here are a few tips for staying safe when selling kids clothes locally:
Choose a neutral, but busy location (bonus points if you can meet at a fire station or police station)
Meet during daytime hours and bring another adult along if possible
Let others know where you're going and whom you're meeting before you go
Ask the buyer to verify their car's make and model and the license plate number before meeting
Do not offer any unnecessary information, such as your home address or place of work
Ask the buyer to bring the exact amount in cash and be wary of anyone who asks you to make change or presents you with a large bill, as it might be counterfeit. If anything seems off about the transaction, trust your gut and walk away.
Looking for a remote gig or work-from-home job? Virtual Vocations features remote jobs and at-home jobs in over 50 categories so you can find a role that fits your skills. Create a Virtual Vocations account and start browsing listings to find your next remote job!
Final thoughts on where to sell kids clothes near me
Selling kids clothes can be a simple way to make some extra money on the side and clear out your closets. If buying clothes is taking a toll on your budget, here's one last tip: Buy clothes one to two sizes larger than your child's current size. That gives them more time to grow into them so you can get your money's worth from those items.
Need more money tips? Read these posts next:
Sell Kids Clothes Near Me