Last Updated on September 7, 2023 by Rebecca Lake
Got some loose change lying around? You could turn it into cash by paying a visit to a local coin exchange kiosk near you.
Coinstar lets you swap coins for cash or gift cards, which is great when you could use some extra money. If you're looking for a Coinstar near me (you), here's how to find one and how to get the most money for your coins.
Table of Contents
Find a Coinstar Near Me
Where is the closest Coinstar near me?
According to the Coinstar website, there are nearly 20,000 Coinstar exchange kiosks worldwide. Coinstar kiosks are conveniently located across the United States and in Puerto Rico.
You can also find Coinstar locations internationally in these countries:
United Kingdom
Germany
Canada
Ireland
Italy
France
Japan
Spain
Ready to find a Coinstar near you? Click the button below to get instant search results.
Note: Search results will open in a new window.
What Is a Coinstar Coin Exchange Kiosk?
Coinstar, formerly Outerwall Inc., is an American company that operates a network of coin counter kiosks around the world. If you've ever been to a grocery store, drug store, or your local Walmart chances are you've passed a Coinstar kiosk.
(Here's a hint: It's the big, green box near the front of the store with "Coinstar" printed across the top.)
Coinstar lets you deposit coins, then get cash or gift cards in return. You could even turn your spare change into charitable donations or use it to buy cryptocurrency.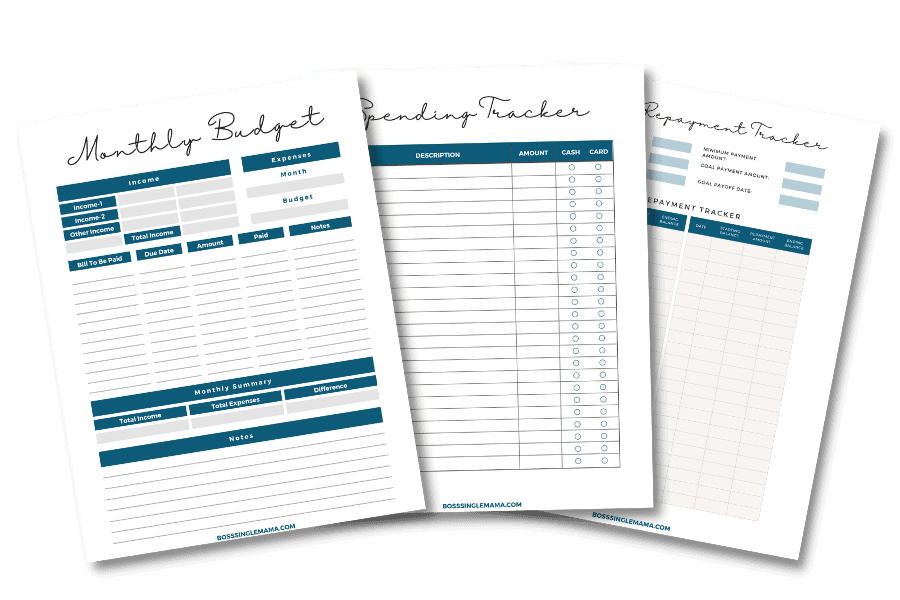 ---
Take Control of Your Budget!
Grab these FREE budgeting printables and get your finances on track when you join the weekly newsletter!
---
What Stores Have Coinstar Near Me?
Coinstar machines are located in a number of grocery stores, retail stores and drug stores across the U.S. If you're looking for a Coinstar near you, here are some of the local stores you might try:
Your local Walmart
King Soopers
Safeway
Winn Dixie
Harvey's
Food Lion
Neighborhood Market
Ralphs
Harris Teeter
Albertsons
Meijer
Food 4 Less
Superior Grocers
CVS (in selected locations)
Vons (in selected locations)
Kroger
Randalls
H.E.B
Safeway stores (in selected locations)
Don't see your favorite grocery store or supermarket on the list? Hit the button to find the closest Coinstar near you!
How Does Coinstar Work?
Coinstar makes it easy to swap out your loose coins and change for cash or gift cards, without having to count them, roll them up, or take them to a bank.
Here's a quick rundown of how to use Coinstar to exchange coins for cash:
Round up all of your own coins (from your piggy bank, the console of your car, your sofa cushions–anywhere loose change may collect)
Find a Coinstar near you and pay it a visit (don't forget your coins!)
Empty your coin jar into the machine (for best results, remove any dirt or debris first, as that can mess up the counting process)
Coinstar counts your change and calculates the value of the coins in dollar bills
The Coinstar kiosk prints out a cash voucher
You take the voucher to the cash register and redeem it for cash, less Coinstar's fee
That's all there is to it. Coinstar is sort of like a vending machine but instead of putting money in and getting a soda or candy bar, you get cash back.
It can be a good way to unload the spare change that you might have lying around.
You don't need any paper wrappers to roll up your coins. So it's a good option for exchanging loose change for real cash when you don't feel like fiddling with coin wrappers.
And you can also get gift cards through Coinstar as well, which is a plus if you'd rather get a card that you can use to shop vs. cash.
Related post: How to Make Money With Rakuten Ultimate Guide
What is the Coinstar fee?
Coinstar does not, unfortunately, offer free coin counting if you're exchanging coins for cash. Instead, you'll pay a fee for its coin-counting services.
When you visit your closest Coinstar kiosk to exchange coins, you'll pay an 11.9% service fee.
Coinstar's fee applies any time you're turning coin deposits into cash. So, if you have:
$10 in coins to exchange, you'll pay $1.20 in fees
$25 in coins to count, you'll pay $3 in fees
$100 in coins to trade, you'll pay $11.99 in fees
One thing to know is that fees can vary by location. So it's possible your processing fee might be higher or lower, or that you might pay extra fees to trade coins for cash.
You'll be able to see the exact fee before you dump your coins. You'll have to "accept" the machine's user agreement to proceed, which is where you'll see the fees listed on the screen.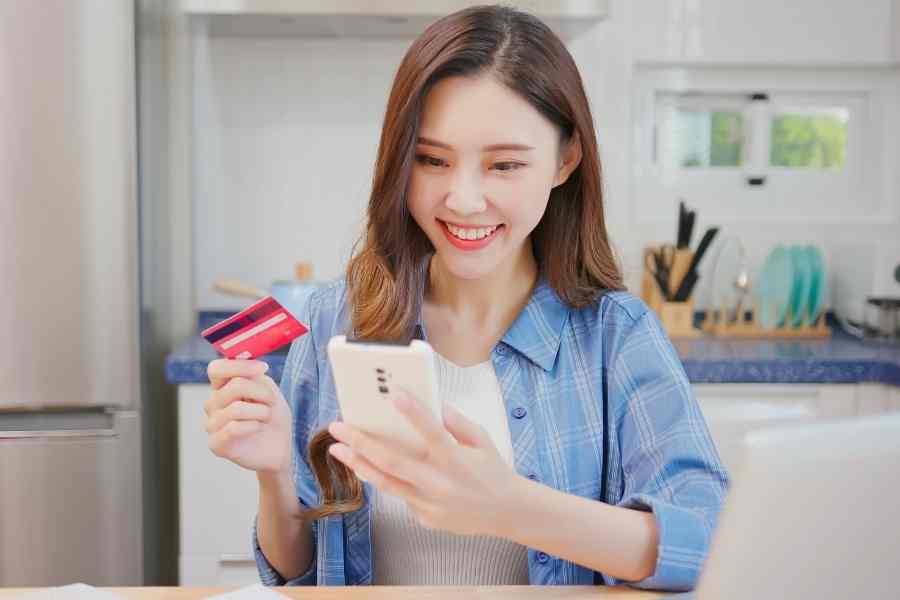 Want to Get Cash Back When You Shop?
Making extra money is easy with Rakuten!
Rakuten is a free app and browser extension that helps you find coupons and discounts when you shop online or in stores. You can earn up to 40% cashback when you shop at hundreds of partner retailers, plus get a $10 sign-up bonus and up to $30 in bonus cash for each person you refer!
Convert Coins to eGift Cards to Avoid the Coinstar Fee
When someone's searching for Coinstar near me they're most likely looking for a way to turn coins into cash. But…that's not an attractive option if you're stuck paying the 11.9% fee.
The good news? There's a workaround.
You can avoid the Coinstar fee by choosing to redeem your loose coins for e-gift cards.
Opting for egift cards is a great way to get the maximum value for your coins and skip a fee. When you take your coins to a Coinstar machine near you, you should be able to review your gift card options before deciding whether you want to pick cards over cash.
What gift cards does Coinstar offer?
Here are some of the gift cards that Coinstar offers, along with the minimum and maximum amounts you can redeem your coins for.
| | | |
| --- | --- | --- |
| Brand | Minimum Amount | Maximum Amount |
| Amazon | $5 | $1,000 |
| AMC Theatres | $10 | $100 |
| Applebees | $5 | $500 |
| Burlington | $10 | $250 |
| Cabela's | $5 | $500 |
| Chili's | $5 | $100 |
| Domino's | $10 | $100 |
| GameStop | $5 | $500 |
| GAP | $10 | $500 |
| Hotels.com | $10 | $500 |
| iTunes | $5 | $500 |
| Krispy Kreme | $5 | $200 |
| Lowe's | $5 | $1,000 |
| Nike | $5 | $500 |
| Outback | $10 | $500 |
| Red Robin | $5 | $150 |
| Regal Entertainment | $5 | $100 |
| Roblox | $5 | $500 |
| Ruby Tuesday's | $5 | $200 |
| Sephora | $10 | $500 |
| Showtime | $25 | $200 |
| Southwest | $25 | $500 |
| Starbucks | $5 | $500 |
| Steam | $10 | $100 |
| The Home Depot | $5 | $2,000 |
All Coinstar paper egift cards have a unique code printed on them. When you get an e-gift card from Coinstar, you can use it the same way you would a plastic gift card.
So if you're shopping at local stores or online, you'd just need your unique code to pay at the cash register or checkout.
Pro tip: Not all e-gift card codes are available on all Coinstar kiosks.
Do all Coinstar kiosks let you exchange coins for gift cards?
Before lugging your spare change to a Coinstar near you, it helps to check your local coin exchange kiosk to see which gift cards are offered.
Click here to find your nearest Coinstar location.
You should see a list of machines at local stores on a map. You can click 'See Details' for each one to see what reception options you have (i.e., cash, gift cards, charity donations).
From there, you can click 'See Brands' next to the egift card icon to see which gift card options are available at that store.
The best way to find the right Coinstar location is to simply go through the list and click the 'See Brands' list. And keep in mind that not all Coinstar locations offer egift cards.
What is the Coinstar gift card exchange rate?
When you visit a Coinstar gift card kiosk, you can get a gift card that's equal to the value of the coins.
So if you have $5 in coins you could redeem them for a $5 Amazon gift card or Walmart gift card.
Again, that means when you make coin deposits and choose the egift card option you pay no fees.
This can be a great way to get free gift cards if you want to avoid service fees.
Does Coinstar gift card exchange kiosks accept unwanted gift cards?
Once upon a time, you could take unwanted gift cards to a Coinstar gift card exchange kiosk and trade them for cash.
Unfortunately, Coinstar no longer offers this service. So you can't take gift cards to a Coinstar near you and expect to get cash back.
But you could still sell your gift cards for cash through a site like Raise.com or EJ Gift Cards. You could also try selling gift cards through Facebook bargain groups, Craiglist, or a local pawn shop near you.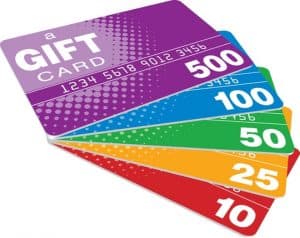 Top Pick for Selling Gift Cards: EJ Gift Cards
EJ Gift Cards makes it easy to sell unwanted gift cards for cash or Bitcoin, without ever leaving home. Just enter your card details to get an instant offer, accept the terms, and get paid fast!
What Else Can You Do at a Coinstar Near Me?
Coinstar coin-counting kiosks can help you turn spare change into cash or egift cards. But that's not the only thing you can do with them.
Here are a few other ways to put your loose change to work.
Donate to charity to avoid the Coinstar fee
The Coins That Count program lets you donate your coins to charity through a Coinstar kiosk. And you can skip the 11.9% processing fee when you go this route.
(Note: Coins That Count is one of the trademarks of Coinstar Asset Holdings.)
Charitable donations are tax-deductible so you'll want to keep your receipt. You can make a charity donation in any amount, nothing is too big or too small.
Coinstar accepts charitable donations to:
American Red Cross
Children's Miracle Network
Feeding America
Leukemia and Lymphoma Society
Make a Wish
NAACP
The Humane Society
UNICEF USA
United Way
World Wildlife Fund (WWF)
Not all charities are available at all Coinstar kiosks. So you may want to check the Coinstar near you to see which nonprofits you can make a charity donation to.
Add cash to your Amazon balance
Want to shop at Amazon.com without using credit cards or your debit card?
You can now add cash to your Amazon balance at selected Coinstar kiosk locations. Here's how it works:
Find a Coinstar near me online
Select Cash Services on the Coinstar kiosk home screen
Enter the phone number associated with your Amazon account
Insert bills into the cash acceptor (minimum $5, maximum $500)
Cash value is added to your Amazon balance instantly
Once you add cash to your Amazon Balance at Coinstar you can shop Amazon.com. Coinstar's fee doesn't apply to these transactions either, which is another smart way to avoid processing charges.
Learn more at Amazon.com/cash.
Use your spare change to buy crypto at Coinstar locations
If you're interested in using your coins to invest, you could exchange them for cryptocurrency at a Coinstar near you.
Here's how it works:
Create a CoinMe account and set up a free crypto wallet
Purchase a crypto voucher for cash at a participating Coinstar machine
Redeem your voucher instantly through your CoinMe account
You'll need to search to find a local Coinstar kiosk that offers cryptocurrency as a coin exchange option. But this could be an easy way to start trading crypto with your spare change.
Currently, Coinstar lets you trade coins for these cryptocurrencies:
Bitcoin (BTC)
Ethereum (ETH)
Dogecoin (DOGE)
Chainlink (LINK)
Litecoin (LTC)
USD Coin (USDC)
Stellar (XLM)
Polygon (MATIC)
Related post: 50+ Things to Sell to Make Money (Sell Stuff for Cash Fast!)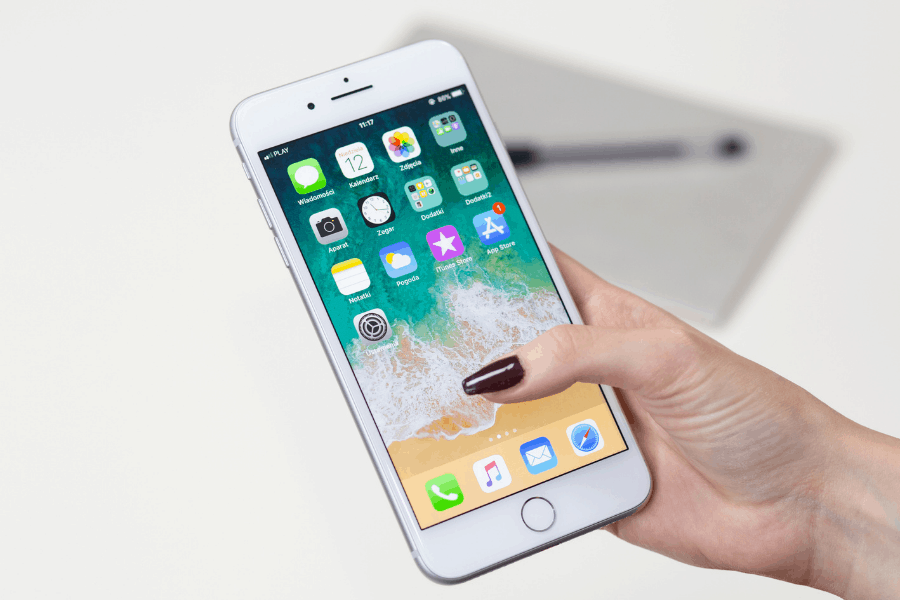 Get $5 Free Cash With CashApp
#1 rated in the App Store!
CashApp makes it easy to send money, get paid, save, and invest all in one convenient mobile app. Sign up and start doing more with your money!

Use code VZXRXZN to sign up for Cash App and earn your $5 bonus.
How to Use a Coinstar Kiosk
Ready to hear the sweet cha-ching of your loose coins turning into cash, e-gift cards, cryptocurrency, or donations? Here's how to use a Coinstar machine, step by step.
Step One: Decide how you want to redeem your coins
Again, you've got four options:
Get the cash and pay the 11.9%
Choose an e-gift card and avoid the fee
Donate to your favorite charity without a fee
Trade coins for crypto through CoinMe

Step Two: Add your coins to the machine
Once you've selected your redemption option, it's time to add your coins!
Lift the machine's handle and put your coins into the slot. You want to add your coins slowly, as dumping them all at once could jam the machine or send your change flying all over the floor.
Here are a few tips for making sure this step goes smoothly:
Make sure your coins are clean and dry
Remove any paper, lint, or other foreign objects that could get caught in the machine
Avoid adding any coins the machine won't accept
Coinstar machines don't take every coin. Some of the coins you can't exchange for cash include Eisenhower silver dollars, 1943 steel pennies, pure silver, commemorative coins, and foreign currency.
Step three: Check for any rejected coins
Once you've added your coins, Coinstar will count and sort them. If you've put in any coins the machine can't or won't accept, those will get spit back out as rejects.
You can try inserting them again, which might work for coins that are dirty or have debris attached to them. Otherwise, you'll need to collect your rejected coins and find another way to exchange them.
Step four: Get your voucher
After all coins have been counted, the Coinstar machine will print out a paper voucher. You'll need this to redeem your coins for cash.
If you're choosing gift cards, you'll get a voucher with a unique code printed at the top. And if you choose charitable donations, the machine should print out a receipt for you.
Step five: Get your cash
If you choose cash, you'll just need to take your voucher to the customer service desk to get your money. You'll want to do this the same day the voucher is issued to avoid losing it or having it expire.
For eGift cards, you'll need the code printed on the voucher to shop. You can use your voucher to shop at retail stores, restaurants, online or offline, depending on which card you choose.
Where Can I Turn In Coins for Free?
Don't want to pay Coinstar's fee or a 'Coinstar near me' search turns up nothing? There are some other places where you can take your spare coins to exchange them for cash.
Wells Fargo
Wells Fargo offers coin exchange services with no fee, even if you're not a customer.
You'll need to have your coins in paper wrappers. But you can visit your local branch to swap out your coins for cash.
And if you have a Wells Fargo bank account, you're encouraged to make coin deposits to your account instead.
Chase Bank
Chase Bank will also exchange coins for cash without a fee, even for non-customers.
There is a limit on the number of coins you can change. You can take $200 in rolled coins to your local branch. But if you live in an area that has multiple Chase Bank locations, you could pay a visit to each one to get rid of all your spare change.
Bank of America
Bank of America is another bank that accepts coins and exchanges them for cash. You don't need to be a customer to trade in your coins and there is no fee.
You will, however, need to roll your coins before taking them to a branch.
Citibank
Citibank accepts rolled coins and exchanges them for cash. Whether you can avoid paying a fee to turn in your coins or not will depend on where you live and which branch you visit.
A local bank or local credit union
Lots of larger banks have phased out free coin exchange. TD Bank, for example, did away with their coin counting machines following a lawsuit that alleged the machines undercounted coins.
Smaller banks and credit unions may offer free coin exchange services to both account holders and non-account holders.
You may need to call around or check online to find out what's available near you. But the bank or credit union may provide you with free coin wrappers.
QuikTrip
In response to the recent coin shortage, QuikTrip convenience stores announced that it would accept coins for cash with no fee.
If you have a QuikTrip location near you this could be the best option for exchanging coins for instant cash.
Deposit spare change with Acorns app
The Acorns app offers an easy way to make the most of your spare change.
When you download the Acorns app, you can link the app to your debit card and/or credit cards.
As you spend and make purchases, the Acorns app rounds up those purchases and invests your spare change.
This isn't exactly the same as exchanging coins for cash at a Coinstar near you or another coin counting location. But it could be a great way to grow your pennies, nickels and dimes over time.
Sign up for Acorns today and get a $5 cash bonus!
If you plan to roll your coins…
Rolling coins can be a tedious business, especially when you've got a lot of them. To make things easier, here's how many coins you'll need to count per roll, based on the denomination.
50 pennies in a roll = $0.50
40 nickels in a roll = $2
50 dimes in a roll = $5
40 quarters in a roll = $10
20 half-dollar coins in a roll = $10
25 dollar coins in a roll = $25
Banks can offer coin wrappers for free but you can always buy them on Amazon to save some time.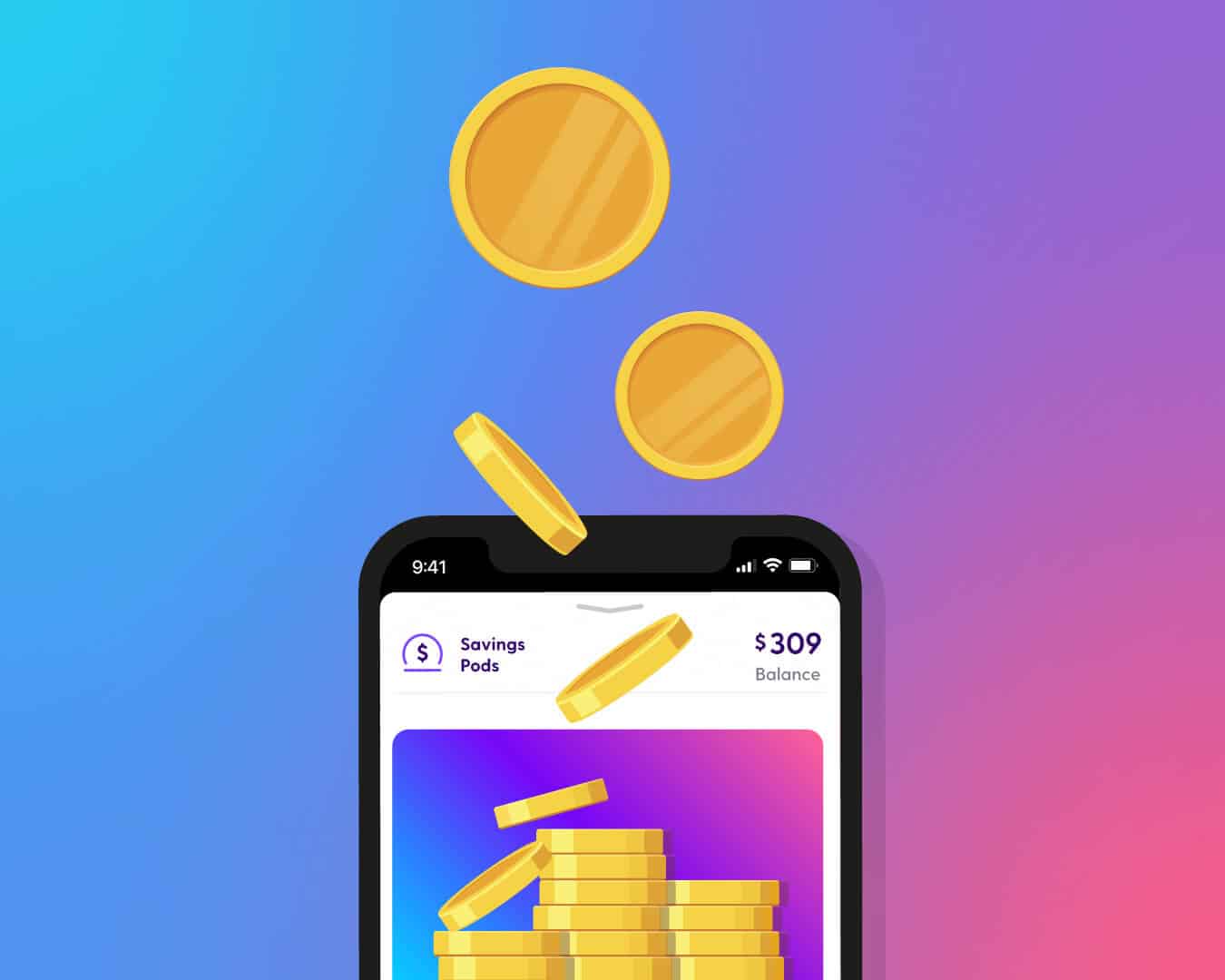 Grow Savings Faster With Current
Current is a digital banking app that makes it easy to grow savings, manage spending and track your goals in one place! You can set up individual savings pods for different goals and earn the same competitive APY for each one.

Aside from making saving a breeze, Current also comes with other great features like fee-free overdraft and access to 40,000+ ATMs!
Advantages and Disadvantages of Using Coinstar
Coinstar isn't perfect and there are a few cons to consider along with the pros. Here are the main advantages and disadvantages to know.
Coinstar machine pros
Coinstar locations are convenient and odds are you've got at least one Coinstar kiosk near you.
Exchanging coins at a Coinstar kiosk is quick and easy, and you don't have to spend time rolling up your coins first.
It's easy to turn your coins into gift cards and avoid the processing fee that you'd pay for cash.
Being able to trade coins for Amazon cash or cryptocurrency is also a plus, since you won't get those options at a bank.
Coinstar kiosk cons
Exchanging coins for cash redemption means paying the 11.9% fee, leaving you with less money.
Gift card options may be limited, depending on which Coinstar machine you're using.
You can no longer exchange gift cards at a Coinstar location for cash.
A machine malfunction could leave you stuck and waiting for a repair person in order to get your voucher.
What Else Can You Do With Spare Change?
If you've got loose change that you don't know what to do with, Coinstar can make it easy to get rid of them. But there are a few other ways you might put your coins to work.
Use them to pay for things when you're shopping in stores. You might get some bombastic side eye from the cashier but unless the store has a firm policy on accepting coins, they're not going to turn your money down.
Leave coins as tips when you're picking up coffee or dining out. This is usually best if you're leaving smaller tips on the table or dumping coins in a tip jar at checkout.
Go to a laundromat near you and offer to swap out your change for bills. People who come to do laundry may be willing to make a trade, especially if the coin machine is out of order.
Keep change handy for smaller purchases, like snacks at the vending machine, a quick car wash, or filling up parking meters when you're out and about. You can fill a sturdy Ziploc bag with coins and stash it in your car's console for when you need it.
Use loose change to pay kids for chores around the house. This might work best if you have younger kids who love filling up their piggy banks!
Take your coins to the bank and open a savings account. It's a win-win since you're getting all those coins out of the house and your money can earn some interest if it's in a high-yield account.

Coinstar Near Me FAQs
How much does it cost to use Coinstar?
You'll pay an 11.9% service fee to exchange coins for cash at Coinstar. There's no fee to exchange coins for e-gift cards, donate coins to charity, or exchange coins for Amazon cash.
How much does Coinstar take out of $100?
If you're exchange $100 in coins for cash, then you'll pay Coinstar $11.99 for the fee. That means you'll be left with $88.01 for your efforts. It's a little like flipping money, since you have to spend some money to make money.
Is Coinstar free at Walmart?
Some Walmart locations will allow you to bypass Coinstar's fee if you redeem your cash voucher for in-store purchases. You can call your local Walmart's customer service desk to ask if you can get free coin counting with Coinstar if you plan to shop at that location.
How do I check my Coinstar egift card balance?
You can check the remaining balance for an egift card purchased through Coinstar by contacting the merchant that issued the gift card.
Coinstar offers a convenient list of phone numbers you can call to check gift card remaining balances.
Do I need coin wrappers to use a Coinstar near me?
Coinstar makes it easy to turn coins into cash. You just have to feed your coins into the machine, no paper wrappers required.
Just be sure to remove any debris or trash first for the best experience.
Can I get gift cards for coins at Coinstar?
Nope, not anymore. But you can still turn coins into gift cards at a local Coinstar kiosk.
Make Quick Cash With Survey Junkie
Take surveys. Earn rewards. Get paid.
Making extra money is that easy when you create an account with Survey Junkie. It's free to sign up and you can earn real cash in your PayPal account or free gift cards, just for answering questions and sharing your opinions.
Final Thoughts on Finding a Coinstar Near Me
When you have a big chunk of change you want to get rid of, finding a Coinstar near me can help. What you have to consider is whether it's worth it to pay Coinstar's fee. If you want to trade your coins for gift cards, Coinstar's e-gift card option is a money-saving option.
If you're ready to swap your coins for cash or gift cards, find a Coinstar now!
Need to cash a check? Find the best check cashing services near me.
Want to buy a money order? Here's where to find money orders near you.
Looking for a cheap dry cleaner? Find a cheap cleaners near you.
And efore you go, be sure to check out my favorite Smart Money Tools for making and saving money!
Looking for a Coinstar near me?