Last Updated on September 7, 2023 by Rebecca Lake
Looking for some ways to make money in the fall?
Some of the best fall side hustles include raking leaves, cleaning gutters and decluttering your home to find things to sell for quick cash. Those are all simple ways to make money in the fall.
If you need extra money for an unexpected expense or you want to be able to afford Christmas this year, then fall is a perfect time to start a side hustle.
I've shared the best summer side hustle ideas and today, I'm offering some of the best fall side hustles to try now.
Table of Contents
Why Start a Side Hustle in the Fall?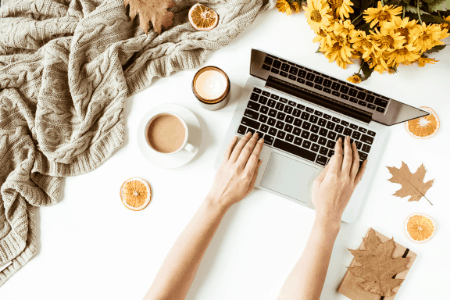 If you don't have a side hustle yet, then fall is a perfect time to start one. So why is that?
One simple reason: Christmas.
Christmas and the holiday season can get expensive, especially if you have kids.
And starting a side hustle in the fall can give you time to save extra money!
Because nobody wants to be broke at Christmas right? So fall is a good time to pick up a side hustle or two and start stashing away Christmas cash.
Related post: 15 Effortless Ways to Plan a Fun and Frugal Christmas on a Budget
What's the Best Side Hustle to Start in the Fall?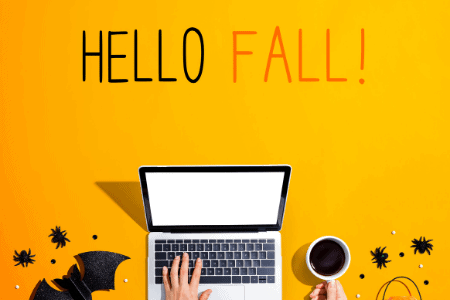 The best fall side hustles are ones that work with your schedule, match up with your skills or experience and allow you to earn enough money to meet your goals.
Some side hustles are naturally better suited to the fall months. And there are a few fall side jobs that you can really only do in the autumn.
As you consider different ways to make money in fall, think about:
How much time you have to commit to making extra money right now
How much money you need to earn ($500? $1000? more?)
What kind of side hustle ideas interest you
Which fall side hustles fit with your skills
That can help you narrow down the list of fall side hustles that might work best for you.
Best Fall Side Hustles and Extra Income Ideas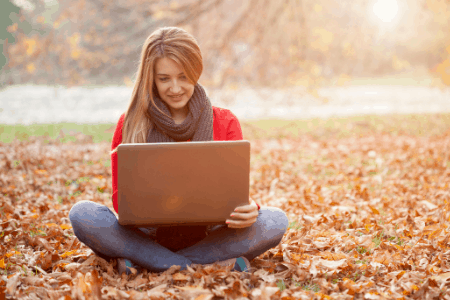 There are some easy side hustles you can do in the fall included here. (Because who doesn't like easy money?)
And I've also added a few that you can start in the fall and keep doing all year long to make extra money!
1. Make extra money doing yardwork
If you're looking for extra income ideas that will get you outside, doing fall yardwork is perfect.
Raking up leaves, for example, (or doing it the lazy way with a leaf blower) is a great way to make extra money on weekends.
You don't need much equipment–just a rake, some gloves, and some sturdy leaf bags–making it a low-cost fall side job you can do in your spare time.
2. Declutter your house and sell your stuff for quick cash
If you look around your house, you can probably find more than a few things your family no longer needs or uses.
If you have extra stuff hanging around, why not sell it to make some extra money?
There are lots of ways to sell extra items in the fall, including Facebook Marketplace, local Facebook bargain groups, Craigslist and eBay. You could also host a fall yard sale or garage sale to make a few bucks.
And you can use apps to sell off your family's extra stuff online. Some of the best apps for cleaning out the clutter and making money online include:
Just be sure to read the terms of service so you know what you can and can't sell through the app.
3. Start a fall baking side hustle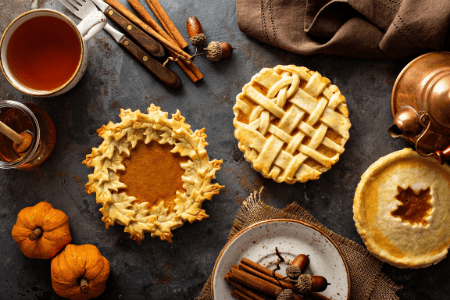 If you've got solid baking skills, you could turn that into fall cash.
You can sell your baked goods at fall farmer's markets or harvest festivals, holiday craft shows or right out of your kitchen.
(Just check the business laws in your state to make sure it's legal.)
If you're looking for some tasty fall baking ideas, check out these posts for inspiration:
4. Become a virtual assistant
Fall is the time of year when business owners and bloggers start ramping up for the holiday season. And a lot of them need help to do it.
That's an opportunity for you to make money by offering your services as a virtual assistant. In a nutshell, VAs help bloggers and business owners run their businesses.
I worked as a VA before I became a freelance writer and it's a lot of fun if you like doing flexible work. In the fall months, that might mean:
Creating a fall or holiday content calendar for clients
Drafting or editing fall and holiday-themed blog posts
Helping them promote that content on social media or Pinterest
Managing client email accounts
If you're not sure where to start as a VA, check out this ultimate guide to starting a VA business with no experience.
5. Start a blog
Starting a blog can be one of the best fall side hustles to start because you can grow it to make money all year long. It's also one of the best side hustles for women who want to earn money from home.
There are lots of ways to make money with a blog, including:
Joining an ad network
Selling digital products
Offering freelance services
Affiliate marketing
Writing sponsored posts for brands
You'll need a domain name and hosting to start your blog. NameHero is a great option but you might also consider Siteground if you're just starting out.
Ready to start your own blog or website? It's easy to get started with your own domain and hosting through Siteground. Plans are affordable, which is perfect for beginners!
6. Offer freelance services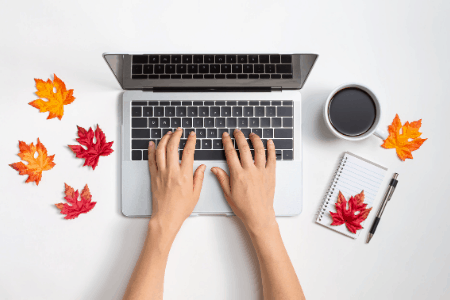 Freelancing is one of the best side hustles for fall or any time of year. As a full-time freelancer, I can tell you that it's a pretty great way to make money from home, working your own hours.
Here are some of the upsides of freelancing:
You can work a flexible schedule that fits your lifestyle
There are lots of ways to make money freelancing
The earning potential is absolutely amazing!
I make six figures freelancing so I know that it's possible to earn a full-time income online this way. If you need some ideas for how to make money freelancing, here are a few of my favorite picks:
Copywriting
Graphic design
Website design
Voice-over acting
Freelance editing
Translation work
You can read through this list of the best freelance services to offer for more ideas.
7. Try freelance writing
As a freelance writer, you can get paid to write for businesses and websites that need content. The best part is that this is a side hustle you can start in the fall or any time with no money.
All you need to get started as a freelance writer is a laptop, an internet connection and a bank account so you can get paid.
You can look for freelance writing jobs on sites like WritersWork and Virtual Vocations to start. I also like FlexJobs for finding high-paying writing jobs.
These sites offer different opportunities for getting paid to write. You can also try networking through LinkedIn or Twitter to connect with writers and editors.
8. Start freelance blogging
Freelance blogging is a specific kind of freelance writing side hustle. As a freelance blogger, you get paid to write blog post content.
Freelance blogging is one of my favorite fall side hustles because it pays well and there are a ton of blogging jobs to be had. If you're not sure how to get started with freelance blogging, the best place is starting a blog of your own.
But if you're not ready for that, you can still learn how to get paid to blog with freelance blogging jobs.
9. Offer Pinterest management services
As a virtual assistant, you can make money doing all kinds of tasks for bloggers or business owners. Pinterest VAs and Pinterest managers, on the other hand, have a much narrower focus.
As a Pinterest VA, you help bloggers and biz owners manage their Pinterest accounts.
And that's a freelance service that's in huge demand in the fall as bloggers get ready for the fourth quarter, which is typically the busiest of the year.
If you're not well-versed in how to use Pinterest, you can take a course like Pinteresting Strategies to learn how it works. And you can spend some time developing your own Pinterest account.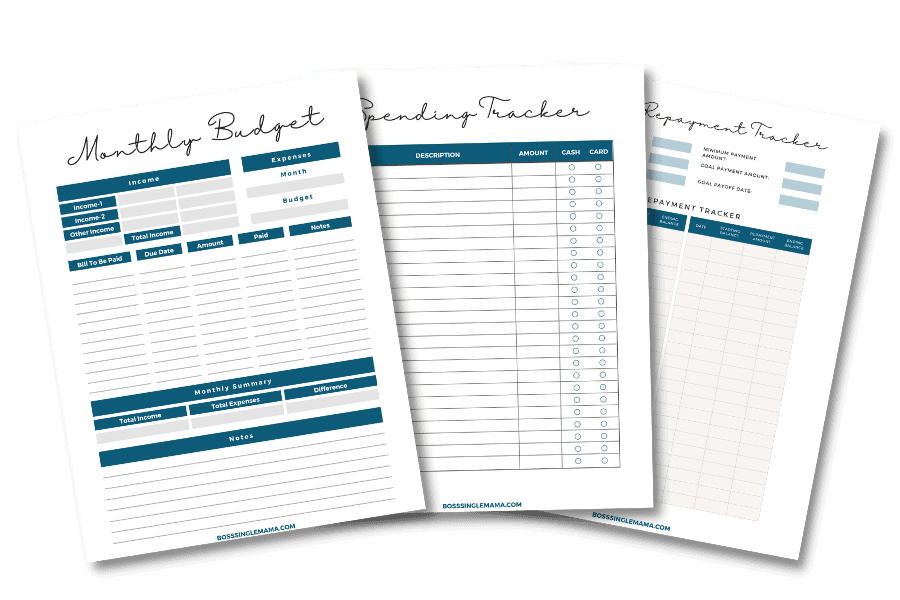 ---
Take Control of Your Budget!
Grab these FREE budgeting printables and get your finances on track when you join the weekly newsletter!
---
10. Make money as an online proofreader
If you're better at reading than you are at writing, then becoming an online proofreader might be one of the best fall side hustles to try.
As an online proofreader, you read written documents and check them for spelling and grammar errors.
Online proofreading jobs can easily help you earn $2,000 or more each month from home. And you don't need professional experience to get started.
If you want to learn more about getting paid to proofread, check out this free webinar from Caitlin Pyle.
She is an expert on all things proofreading and this webinar covers the basics of how to make money as a proofreader.
---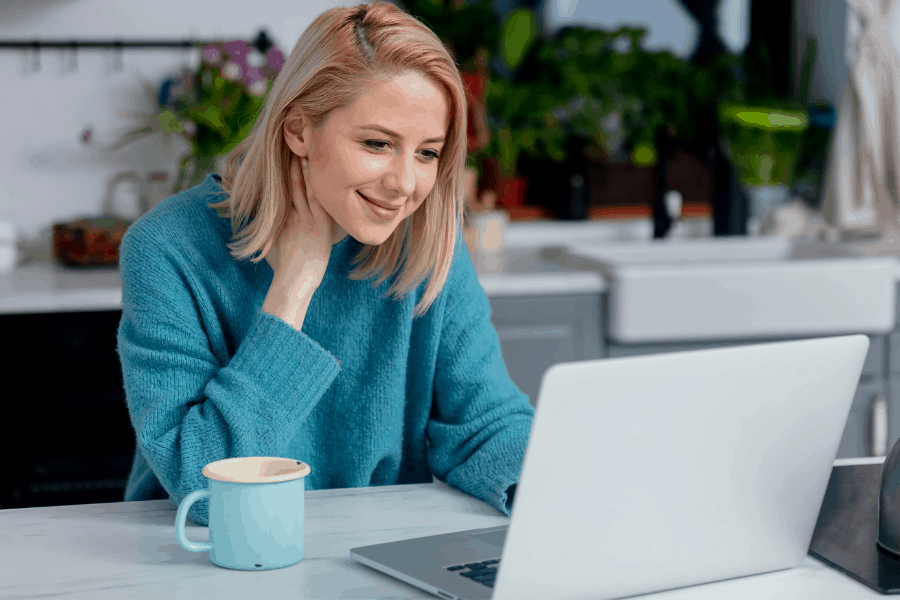 Want to get paid to proofread?
Sign up for a FREE webinar to learn how to make money proofreading online!
---
11. Apply for online transcription jobs
Transcription is another online side hustle you can use to make money in the fall or all year-long.
As an online transcriptionist, you make money by transcribing audio files into written documents.
Just like proofreading, this is another profitable side hustle you can start with no experience.
To learn more about how to make money with online transcription jobs, try this free mini-course from Transcribe Anywhere.
It covers all the basics of making money as an online transcriptionist.
---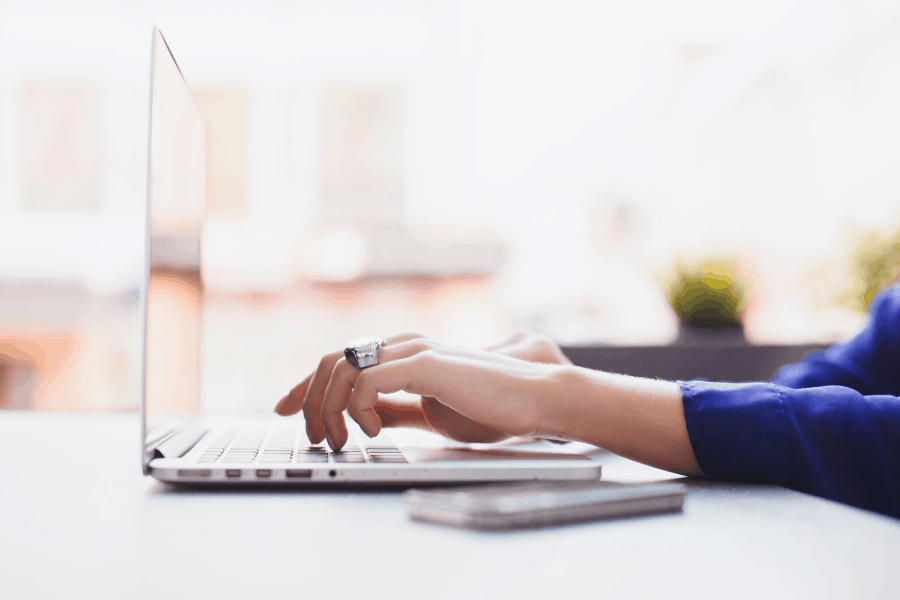 Want to get paid to type?
Learn how to become an online transcriptionist in this free mini-course!
---
12. Make and sell fall or holiday crafts
If you've got some time on your hands this fall, you could whip up some crafts to sell just in time for the holidays.
This is one of those fall side hustles that might require you to spend little money on supplies or materials in order to make money. So before you get started, think about how much you can invest in starting your side hustle.
Once you nail down your budget, it's time to start making! These posts can give you some ideas for fall and holiday crafts:
When you're ready to sell your crafts, you can get set up with an Etsy shop if you don't have one yet. You can also sell them on eBay, Facebook marketplace or start your own website to showcase your crafty side.
13. Earn extra money as an online tutor
Tutoring can be one of the most in-demand fall side hustles as kids get back to school and need help with homework.
The great thing about tutoring is that you can do it online and work around your schedule, which is great if you're looking for flexibility. For example, one homeschooling mom I know tutors online and she's able to do it before her kids get up in the morning.
There are lots of tutoring sites you can join to offer your services and make money, including:
14. Become an Outschool teacher
One snag about online tutoring is that a lot of sites require you to have a teaching degree. If you want to make money teaching online this fall but you don't have teacher certification, then you can check out Outschool.
Outschool is an online teaching platform for kids K-12. What's different about Outschool is that when you sign up to be a teacher, you can teach just about anything you want!
And you don't need a teaching degree to apply. Just a passion for your subject and a clean criminal background.
Outschool could be an amazing way to make extra money this fall if you have a love of learning and teaching.
Interested in making money as an online teacher? Outschool is a great way for stay-at-home moms, single moms, working moms, and retirees to make extra money, no teaching degree is required! Apply to become an Outschool teacher and make $50+ an hour!
15. Sell fall photos online for extra money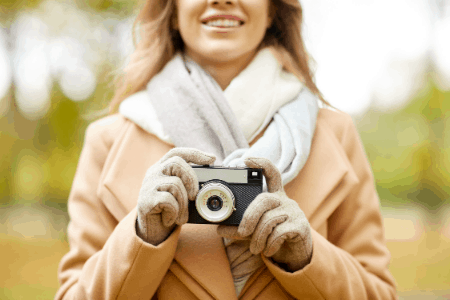 If you've got an eye for taking great photos, you could put those skills to work in the fall as a photographer.
You could make money photographing fall events or taking fall-themed family photos.
Taking fall or holiday-themed stock photos is another option. If you want to get into selling stock photos, here are a few sites where you can post your pics for sale:
You can also start a blog or website and sell your fall and holiday stock photos there.
16. Earn extra money as a pet sitter
Pet-sitting is one of the best fall side hustles for people who love cats and dogs.
The fall is a good time for pet-sitting because people may be taking fall trips, especially around Thanksgiving. If your family is staying close to home for the fall and holiday season, you could make money as a part-time pet sitter.
Rover is great for hiring yourself out as a pet sitter online. According to the site, the typical pet sitter makes $1,000 a month.
If that sounds good to you, sign up to be a pet sitter with Rover here.
17. Earn cashback on holiday shopping
This fall side hustle is great because it's an easy way to earn money without needing any special skills.
Cashback apps can pay you real cash back each time you shop at partner merchants.
Every app is different but the idea is the same: you link your debit card or credit card to the app, shop for deals, and earn cashback or gift cards. Some of these apps also give you coupon codes you can apply for extra savings.
My favorite app for earning cashback is Rakuten.
With Rakuten, you can earn up to 40% cash back when you shop online or in person at participating stores. Rakuten also gives you opportunities to earn bonus cash when you sign and for each new person you refer to the app.
I've personally made almost $1,500 from Rakuten so I can vouch for it being a legit way to make money.
Learn more about…
…or sign up and start earning cashback now!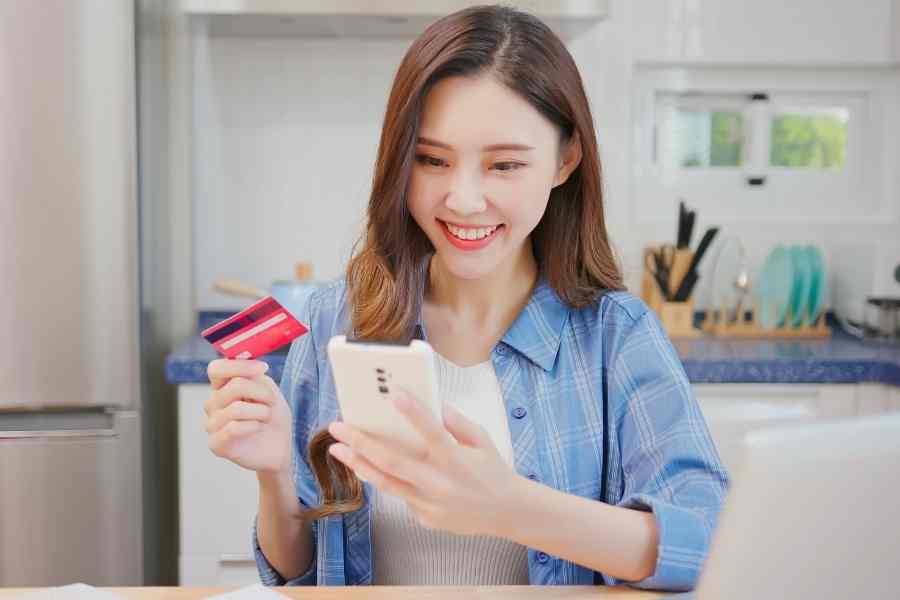 Want to Get Cash Back When You Shop?
Making extra money is easy with Rakuten!
Rakuten is a free app and browser extension that helps you find coupons and discounts when you shop online or in stores. You can earn up to 40% cashback when you shop at hundreds of partner retailers, plus get a $10 sign-up bonus and up to $30 in bonus cash for each person you refer!
18. Get paid to lose weight
Another easy fall side hustle involves getting paid to lose weight.
Apps like HealthyWage offer financial incentives for getting healthy and dropping pounds. This app lets you make a wager with yourself to help you reach your weight loss goals.
Here's a detailed guide to how HealthyWage works. And if you're ready to start your first wager, sign up with HealthyWage now.
19. Make money decorating for the holidays
If you have extra time to spare and know your way around a ladder, you could make money in the fall by helping people in your neighborhood or town decorate for the holidays.
You might get paid to put up Halloween decorations or hang Christmas lights. And you can make money helping to take them down too, once the holidays are over.
20. Get paid to take surveys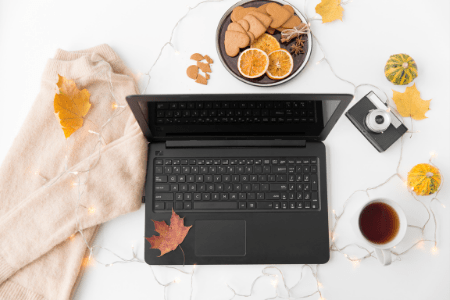 Last but not least on the list of fall side hustles is taking surveys.
Taking surveys is a low-stress way to make money in the fall. And there are so many survey sites out there that pay real cash for another.
Will taking surveys make you rich?
Probably not. But it's a good way to earn extra money when you need it fast, with little effort.
If you need some survey sites to try for extra cash, here are some of my favorites:
The best part about using survey sites for extra income is that you can sign up for one of these sites or all of them!
Make Quick Cash With Survey Junkie
Take surveys. Earn rewards. Get paid.
Making extra money is that easy when you create an account with Survey Junkie. It's free to sign up and you can earn real cash in your PayPal account or free gift cards, just for answering questions and sharing your opinions.
Final Thoughts
Fall is a great time to pick up a side gig (or two) to make money just in time for the holidays. And all of the options listed here are practically guaranteed to help you make money.
As you're exploring fall side hustles, don't be afraid to try out different things. It may take some trial and error to find the side hustle idea that works best for you.
Need more money tips? Read these posts next:
What are your favorite fall side hustles?