Last Updated on February 21, 2021 by Rebecca Lake
Ibotta Review: How to Save Money With Ibotta
Learn how to use Ibotta step by step and save hundreds or even thousands of dollars a year!
Would you like to have a bigger stash of savings in the bank?
Even having $100 in savings can help keep your family financially stable, according to a FINRA study.
But saving money can be tough, especially when you have growing kids.
According to the USDA, a typical family of four can spend anywhere from $585 to $1,337 a month on food at home. And the average family spends just over $1,800 a year on clothes.
Using a money-saving tool like Ibotta can help you hold on to more of your cash.
But what is Ibotta?
And how do you use Ibotta to save money?
This Ibotta review breaks down everything you need to know to start saving big!
Before you dig into this Ibotta review, here's a quick tip on how you can earn a $20 bonus from the app.
When you download Ibotta you can get bonus cash totaling $20. There are three different welcome bonuses you can earn:
$10 for your first in-store offer redemption (excluding Any Item or Any Brand offers)
$5 for redeeming a Mobile Shopping offer
$5 for redeeming a second Mobile Shopping or in-store offer
All you need to do to get $20 in bonus cash is redeem your offers using a device that hasn't registered an Ibotta account before. It's an easy way to get cash back right off the bat!
What Is Ibotta?
Ibotta is a mobile app for iOS and Android that pays cash back when you shop at partner merchants. You can also use Ibotta to shop online with its downloadable browser extension.
Here's a simple introduction to how to use Ibotta:
You download the Ibotta app or install the browser extension
You shop at partner merchants
You earn cashback by redeeming offers
We'll take a closer look at how Ibotta works and how to use Ibotta in this review but that's it in a nutshell.
Is Ibotta Legitimate?
Absolutely!
Ibotta was founded in 2012 by Bryan Leach. Since then, it's paid out $500 million to its user in cash.
I personally use the Ibotta app to earn cash back and save money on groceries so I can verify that it's legit.
How Does Ibotta Make Money?
Like any other company, Ibotta is in business to make money.
So how does Ibotta make money even though the app is free to use?
It's simple.
Ibotta makes money by partnering with major brands like Coca-Cola, Target and Amazon to offer personalized deals to shoppers who use the app.
Essentially, it's a form of affiliate marketing. Ibotta advertises deals through the app. When you (or anyone else) redeems an offer and shops a partner merchant, Ibotta gets a commission.
This commission doesn't cost you anything extra; it's paid by the partner merchant.
But this is how Ibotta makes money while not charging shoppers anything to use the app to earn cash back.
How Does Ibotta Work?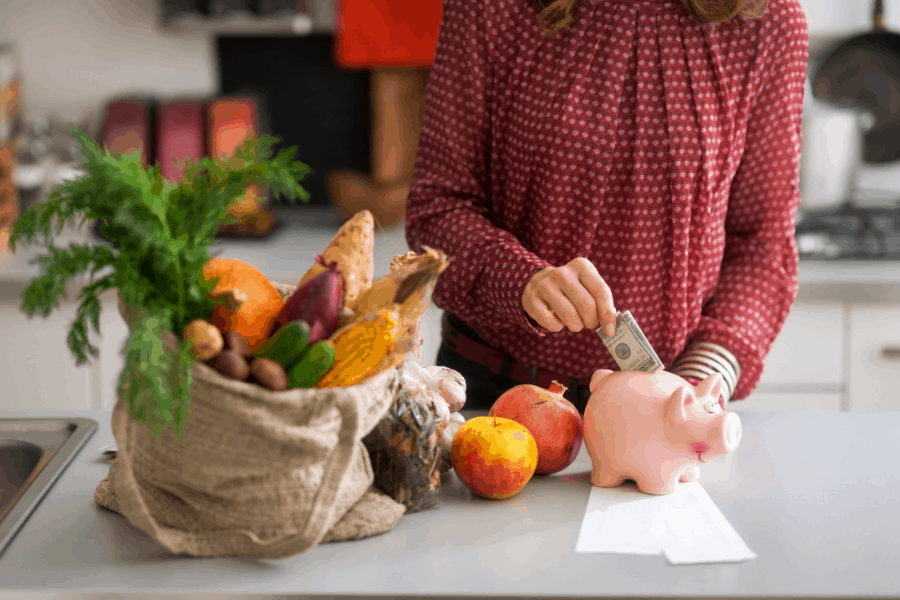 Ibotta works by allowing you to earn cash back when you shop with partner retailers and brands.
You can use Ibotta to:
Earn cash back on groceries
Earn cash back on shopping
Earn cash back via the Ibotta mobile app
Earn cash back when shopping online with the Ibotta browser extension
Earn cash back when shopping in-store for merchandise or gift cards
Earn introductory cashback bonuses
You can also earn cash rewards with Ibotta when you refer friends and family to the app.
For example, if you join Ibotta using my special link here you can get up to $20 in cash bonuses just for signing up and I'll earn a small referral bonus. Then you can also earn cash back when people you refer download Ibotta too!
Ibotta works at over 300 retail chains, including:
Restaurants
Grocery stores
Movie theaters
Convenience stores
Home improvement centers
Pet stores
Pharmacies
Subscription and delivery services
Travel websites
Home and auto stores
Clothing stores
Ibotta even works with Instacart, which is great if you prefer having your groceries delivered!
When you shop at partner merchants and redeem offers through the Ibotta app, you earn cash back.
Cash back amounts can vary by the offer. And in terms of how much cashback you can earn with Ibotta, it's really up to you!
The more you shop, the more cashback you can earn. And if you snag the $20 bonus right away that's a great incentive to keep using Ibotta!
Is Ibotta Hard to Use?
Nope!
Some cash back apps can be complicated to set up and navigate but Ibotta isn't of them.
You can download the Ibotta mobile app, install the browser extension and get your account set up to start earning cash back in minutes!
How to Use Ibotta Step by Step
Learning how to use Ibotta isn't that difficult. Once you get used to how the app works, you can start earning cash back and saving money practically on autopilot!
Here's your simple step by step guide to using Ibotta.
1. Download the Ibotta app
Before you can start using the Ibotta app you'll need to download it to your mobile device.
You can download Ibotta for free to an iOS or Android device.
2. Install the Ibotta browser extension
If you use Chrome or Firefox you can also install the Ibotta browser extension.
Just like the mobile app, the browser extension is free to use.
You can earn 0n 500+ offers for grocery pickup and delivery and get cashback when you shop hundreds of retailers online.
3. Link your Instacart and Walmart Pickup & Delivery accounts
If you use Instacart or Walmart Pickup & Delivery to order groceries online, linking those accounts to your Ibotta account is a must.
This way, you don't miss out on any cashback offers when shopping with either one.
It's really simple to link your Instacart and Ibotta accounts. Here's how you do it:
Open Instacart from inside the Ibotta app (it's located in the Grocery category)
From the Instacart page inside the Ibotta app, tap "Link Instacart Account"
Follow the steps to link your accounts
Once you've linked your Instacart account to your Ibotta account, you can shop through Instacart like you normally would.
You'll have to add offers from the Instacart gallery to earn cash back. Once you receive your order, your cashback is credited within 24 hours.
The process is virtually the same for linking your Walmart Pickup & Delivery account. You'll just need to select Walmart Grocery instead of Instacart inside the Ibotta app.
4. Set up alerts so you never miss a deal
Ibotta posts new offers every week and setting up alerts is an easy way to keep up with new deals.
You can enable Ibotta notifications to stay updated on the latest bonuses and offers. Here's how to set up alerts:
Open the Ibotta app
Go to Settings in your Account menu
Tap Preferences and choose the notifications you want
There are different alerts you can sign up for, including Deal of the Day and Nearby Offers. Nearby Offers track deals at stores in your local area.
You can also set up to have text alerts for Ibotta deals sent to your phone.
5. Shop and redeem offers through the Ibotta app
If you want to know how to use Ibotta to earn cash back through the mobile app it's really simple.
First, open the Ibotta app. Then, tap the category that you want to shop in.
For example, you might choose:
Grocery
Grocery pickup & delivery
Online shopping
Clothing
Health & beauty
Those are just a few of the categories you can choose from.
Once you open a category, you can browse offers from partner retailers. If you find an offer that looks good, you simply tap it, checkout and pay.
Cash back is redeemed to your account automatically. It typically takes 24 to 48 hours for cash back to show up in your account.
6. Shop and redeem cash back offers with Ibotta online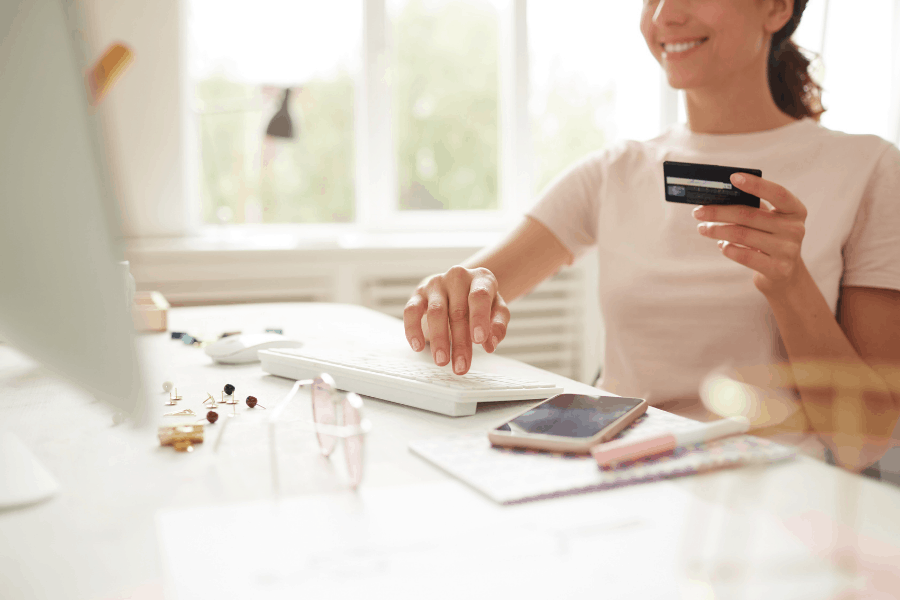 If you do some of your shopping from your laptop, it's easy to learn how to use Ibotta's browser extension.
Once you download and activate the extension, you can start shopping. An offer window will pop up any time you land on a partner retailer's website.
The offer box will tell you how much cash back you can earn. To snag the cash rewards, you just have to activate the offer through the offer box.
You can shop like you normally would and check out. Ibotta will send you an email letting you know when cash back has been credited to your account.
7. Link loyalty accounts to shop with Ibotta in-store
Ibotta has preferred partnerships with 100+ retailers. If you have loyalty cards at one of these partners, you can link them to your Ibotta account.
Linking your loyalty cards to Ibotta allows you to receive cashback on qualifying offers from items you purchase at partner retailers.
Here's how to link your store loyalty cards to Ibotta:
Open the Ibotta app
Choose the retailer you'd like to redeem offers at
Select "Link Account" at the top of the screen
You can link an existing account or create a new account
Enter and verify your information
When you checkout at partner retailers you can use your store loyalty card like you normally would. Ibotta does the hard work of finding matching cash back offers for you!
8. Scan your receipts to earn cash back with Ibotta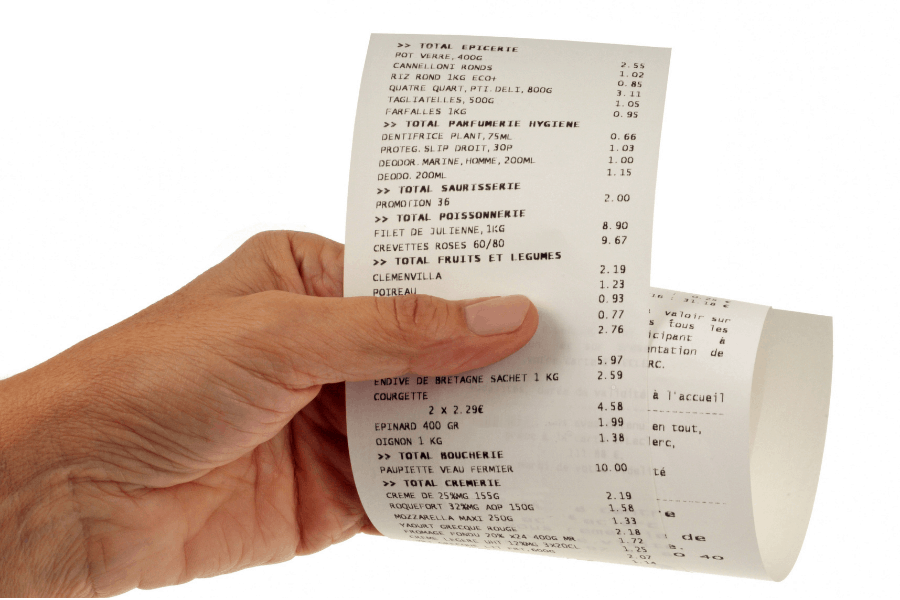 Here's a tip for how to use Ibotta to earn cash back when you shop with the mobile app or the browser extension.
If you forgot to activate offers before making a purchase, you can still snag cashback after the fact.
All you have to do is open the Ibotta app and browse for offers that match up with your purchases. You can then scan your receipt to get cash back credited to your account.
Just make sure the entire receipt is captured in the photo, including:
Store name
Date
Total
All items purchased
Payment details
Otherwise, you may not get credited with cash back for a corresponding offer.
9. Purchase gift cards through the Ibotta app to earn cashback
Buying gift cards through the Ibotta app can be rewarding, to the tune of up to 10% cashback.
You select a retailer that you want to purchase a gift card from through the search bar in the app.
Choose the amount of the gift card you want and complete the purchase to earn up to 10% back on the total.
You can then use the gift card shop online or in-store, or gift it to someone else!
10. Refer friends and family for even more cash back
I already mentioned that you can earn referral bonuses for guiding friends and family to Ibotta.
You can step up those earnings with monthly teamwork bonuses.
When you create a team in the Ibotta app, you and your teammates can earn cash back when you reach a monthly goal together.
For example, your goal might be to redeem a certain number of offers.
Anyone who signs up for Ibotta using your referral code can be part of your team. And if you link your Facebook account your Facebook friends who use Ibotta also get added to the team.
You can find your monthly teamwork goal in the Earn More section of the Ibotta app. It'll also show up in the Account section under Teamwork.
The more people you refer and add to your team, the more cash back you can earn!
How Do You Get Your Money From Ibotta?
Withdrawing the money you've earned with Ibotta is super easy.
As soon as you reach $20 in cash earnings you can transfer the money to your bank. Or you can apply cash rewards to gift cards from top brands like Amazon, Walmart and Target.
Withdrawing cash from Ibotta
If you want cold, hard cash you can transfer money to your bank through PayPal or Venmo. Both are safe, secure and fast ways to withdraw your Ibotta earnings.
To use this method, you'll need to:
Navigate to the Account section of the Ibotta app
Select "Withdraw Cash"
Choose PayPal or Venmo
Link your PayPal or Venmo account to the Ibotta app
Enter the dollar amount to transfer
Tap "Transfer Cash"
That's it! Your cash will transfer in minutes so it's ready for you to spend.
Using Ibotta earnings for gift cards
If you'd rather have gift cards instead of cash, Ibotta makes it easy to turn your rewards into e-gift cards. There are over 20 stores you can choose from for gift card redemptions.
To swap your Ibotta earnings for gift cards, here's what you'll need to do:
Go to the Account section of the Ibotta app
Select "Withdraw Cash"
Scroll down for gift card options
Choose a gift card
Verify your account and confirm payment
Once you've done that, you'll get an email containing your e-gift card details. This can take up to 24 hours but if you're waiting longer than that, you can reach out to Ibotta customer support for help.
Pros and Cons of Using Ibotta
Figuring out how to use Ibotta is pretty simple. But you might be wondering whether Ibotta is worth your time.
Here's a quick rundown of the pros and cons to help you decide.
Ibotta Pros:
Save money on healthy foods and perishables
Earn cash back on already low-priced generic or store brands
Get cash back on groceries, shopping and just about anything else you buy for your family
Free to use and no fees at all!
Generous $20 bonus that other cash back apps don't offer
Earn more cash back easily with referrals and team bonuses
Get cash rewards at your favorite brands, including Amazon, Target and Walmart
Ibotta Cons:
When it comes to the downsides of using Ibotta, there's really only one: the possibility of overspending.
It's tempting to redeem offers in the Ibotta app just because they're great deals. But if you hadn't planned on buying those items, you could end up going over your budget.
Is Ibotta Worth It?
Ibotta is definitely worth trying if you're looking for an easy way to save money and earn cash back on groceries and shopping.
Depending on how often you shop with the Ibotta app, this could easily be a great side hustle for moms or anyone else!
It may take a little time initially to learn how to use Ibotta to find deals. But the money you could save by earning cash back is worth it!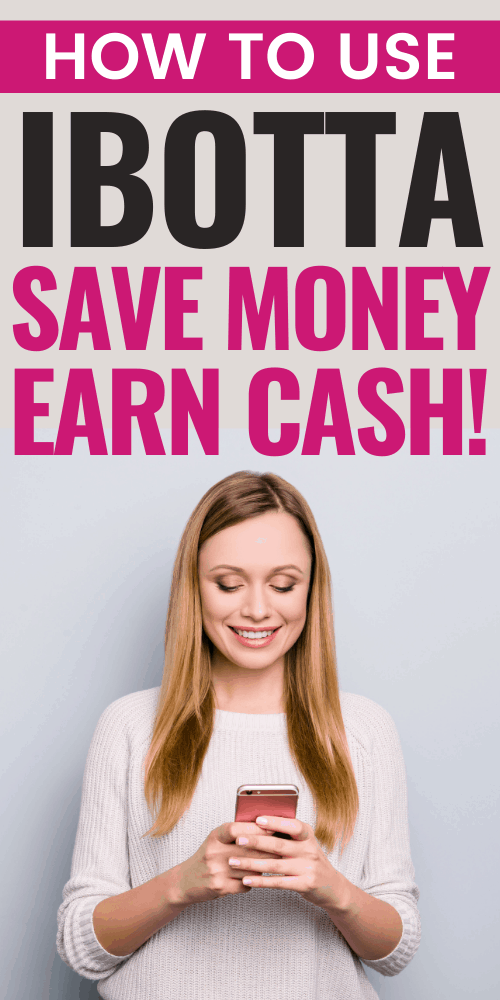 Wrapping Up How to Use Ibotta
So there ya go!
This Ibotta review breaks down the most important things you need to know about how to use Ibotta to earn cash back.
Ready to start saving hundreds of dollars annually on groceries and shopping?
And don't forget to pin and share this post!
Read these posts next for more money-saving tips:
150+ Frugal Living Tips That Can Help You Save a Ton of Money
52-Week Money Challenge: How to Save $1,378 Effortlessly
220+ Realistic Ways to Save Money on a Tight Budget (on Almost Everything!)
Ibotta Review: How to Use Ibotta to Save Thousands