Last Updated on November 12, 2022 by Rebecca Lake
Need a simple way to keep up with your sinking funds?
A printable sinking funds tracker makes it easy to see how much progress you're making towards your savings goals each month. You can print and reuse a downloadable sinking funds tracker for each sinking fund that you have.
Setting up sinking funds can help you to plan for specific savings goals.
For example, you might need to save money for:
Summer camp expenses
Car insurance renewals
Home improvements
Annual checkups for your pets
And there's no better way to manage these different savings buckets than with a printable sinking funds worksheet.
Related post: 20+ FREE Printable Savings Trackers to Download Now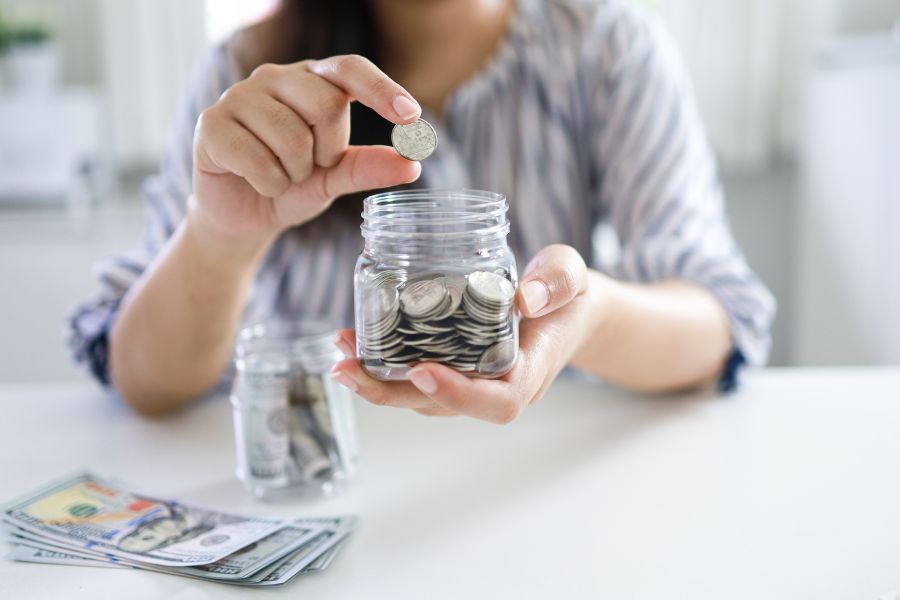 What Are Sinking Funds?
In investing, sinking funds hold money that will later be used to offset bonds or debt. In personal finance, a sinking fund is an amount of money you set aside regularly for an upcoming expense or savings goal.
Sinking funds allow you to save money for planned expenses and purchases.
Rather than having to dip into your emergency fund or risk overdrawing your checking account, you can pull the money you need from one or more sinking funds.
For example, say your daughter goes to summer camp for a month each year and it costs $1,200. You could set up a sinking fund to save $100 a month toward the bill.
Sinking funds are easy to implement; they just require some basic math.
Here's another sinking funds example. Say you need to save $893 for your car insurance, which you pay annually.
If you divide $893 by 12, you'll get $74.41. This is the amount you need to save each month to reach your goal.
There are lots of different things you can set up sinking funds for. And having a printable sinking funds worksheet lets you see how much you've saved in each one at a glance.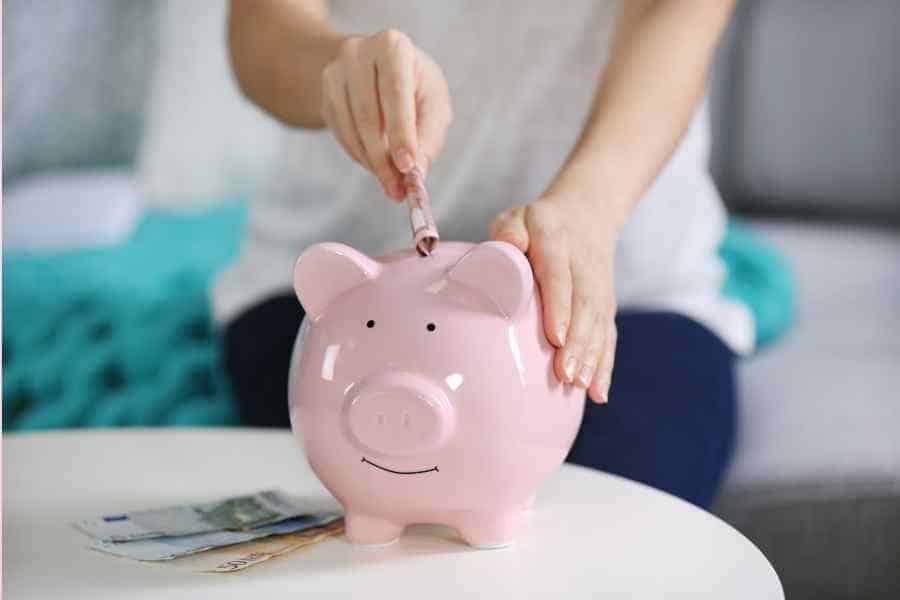 Sinking funds vs. emergency fund
A sinking fund is designed to hold the money you're planning to spend in the near term. An emergency fund is where you keep the money you set aside for unplanned and unexpected expenses.
So here are some emergency fund examples of when you might use your savings:
Your car breaks down and you need $1,500 to repair it.
Your cat swallows a piece of string, prompting a visit to the emergency vet which costs you $250.
One of your kids throws a ball, shattering your glass storm door and it costs $300 to replace it.
The HVAC conks out the day before Thanksgiving and you have to pay $6,000 to replace it on the fly
I know all of these things count as examples of when it's important to have an emergency fund because every one of them happened to me.
More than half of Americans couldn't cover three months' worth of expenses with an emergency fund, according to Bankrate. So if you haven't started saving yours yet, now is a great time to consider making that one of your financial goals.
Emergency savings are usually held in a separate savings account that's linked to your checking account. (A high-yield savings account is best for getting a great rate with low fees.)
If you need money in an emergency, you can transfer money from your emergency savings account to checking.
An old rule of thumb for how much to save for emergencies is 3 to 6 times your monthly expenses. But it may be safer to aim for 9 to 12 months of expenses instead if you're worried about a long-term layoff or illness keeping you from working.
Sinking funds, on the other hand, are a way of pacing yourself with saving. You can figure out a savings rate that works for you and you're not relying on this money for anything other than those expenses you've already earmarked it for.
There's no expert-recommended amount of money you need to save. It's all based on the different expenses you're saving for.
You can open multiple savings accounts to hold sinking funds and link them all to your checking account. Some banks allow you to open a single savings account, then create subcategories inside of it.
This can be a simpler way to manage your sinking funds since you can save all of the money for them in one account, then divide it up into different categories.
Related post: How to Build Emergency Savings Fast
Who Should Use a Printable Sinking Funds Tracker?
A sinking funds tracker is designed for people who use sinking funds to save for planned expenses.
If you don't use sinking funds, then you don't need one. But there are some benefits to using sinking funds that might convince you to give them a try.
When you set up sinking funds, you:
Can break down individual savings goals
Build saving toward those goals into your monthly budget
Easily track your progress toward each goal
Some sinking fund expenses you might only save for once. But others you might save for over and over, like car insurance premiums or taxes if you run a business.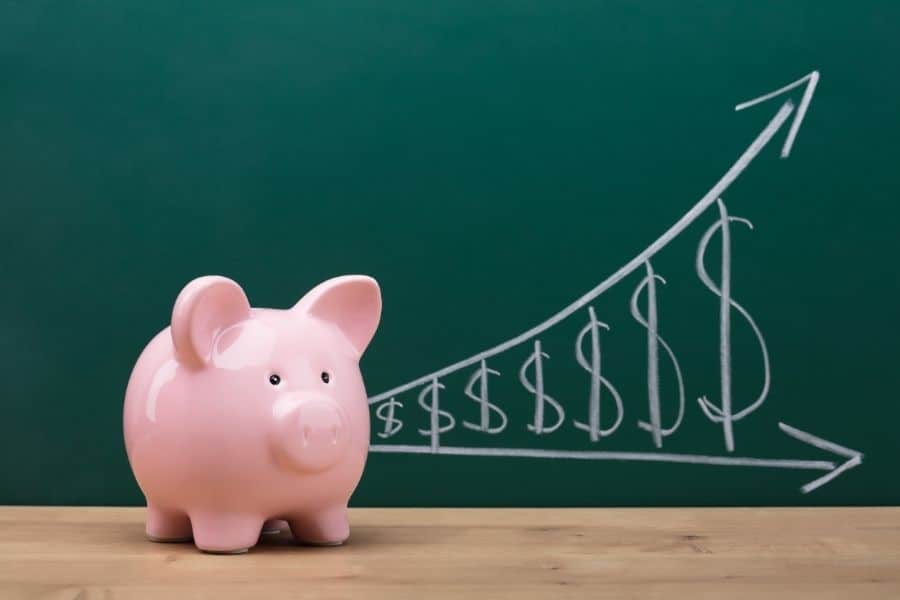 Things you could use a sinking fund to save for include:
Wedding expenses
Pet expenses
Vacations or travel
Business expenses
Home improvements or repairs
School-related expenses for younger kids
College expenses for older kids
Car repairs and maintenance
New furniture
Car insurance
Homeowners' insurance
Property taxes
Those are just a few of the things that a sinking funds tracker could help you keep tabs on.
Related post: 60+ Sinking Funds Examples to Include In Your Budget
How to Get a Free Sinking Funds Printable Tracker
Today I'm sharing a free printable sinking funds worksheet that you can download.
To get the tracker, you just need to click the image below. You'll be taken to the signup page for my free Resource Library. Plug in your email and the tracker will be on its way to you, along with lots of other free money printables!
You can print out and use the tracker as many times as you need. I just ask that you don't share it or reproduce it for commercial use.
How to Use the Printable Sinking Funds Tracker
Once you've downloaded the sinking funds worksheet, it's ready to use!
Here's how to put it to work:
Write the name of your sinking fund in the first box marked "Sinking Fund Name"
Write your starting balance in the first box of the first column marked "Starting" (it's okay if this is a "0")
Add the amount you saved for the month in the next column under "Monthly Savings"
Subtract any amounts you spent from the fund in the next column under "Spent"
List your updated balance in the "Remaining" column
Record this amount in the "Starting" column on the next line
Rinse and repeat
It might sound complicated to use a sinking funds tracker this way but it's really not once you get the hang of it. In fact, it's similar to using any other type of printable worksheet to track your expenses or monthly budget.
Related post: How to Save $10,000 a Year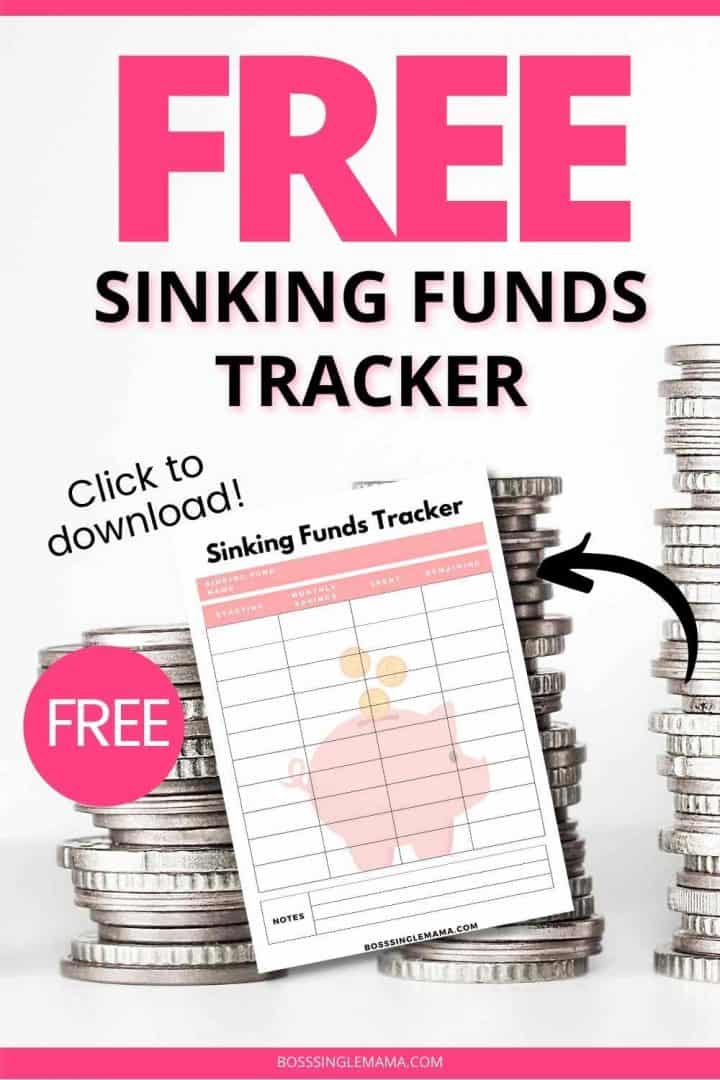 Final thoughts on using a printable sinking funds tracker
Sinking funds can help you to be more efficient with budgeting and saving money. When you're saving consistently for planned expenses each month, they're less likely to take you by surprise.
Need more budgeting tips? Try these posts next:
Don't forget to download your sinking funds printable before you go!
And be sure to check out my favorite Smart Money Tools for making and saving money!
Sinking Funds Printable Tracker