Last Updated on December 3, 2022 by Rebecca Lake
Living on one income is a reality for many families, either by choice or by circumstance. But having just one income to rely on can put a strain on your budget.
Having kids is expensive and it can be even more so when inflation drives up the cost of living. Figuring out how to live on one income can take some creativity, but it's possible if you have a plan.
If you're trying to figure out how to make living off one income work, you're in the right place. Today, we're sharing some of the best tips for living on one income and thriving financially.
Money Tips for Living on One Income
There are different reasons for being a one income household. One partner might want to become a stay at home parent following the birth of a child, for instance. Or a job loss or illness might force you to go from two income family to single income household.
Whether you're living on one income because you want to or because you need to, these tips can help you to save money.
1. Make a budget
A budget is essential when you're a one income household if you're trying to make every dollar count. Your budget is your plan for how you'll spend and save your money each month.
Looking for a simple money management tool? Empower makes it easy to track spending, saving, investing, and budgeting in one place so you can tackle your financial goals!
There are different budgeting methods you might use to make a family budget, including:
The method you use to budget isn't as important as getting into the habit of budgeting consistently when you're living on one salary.
2. Commit to living below your means
Living below your means is one of the most basic rules of personal finance. When you live below your means, you spend less than you earn each month.
That's something many people struggle with, regardless of whether they have one income or not. But if you can master this money saving strategy, that can make one salary go a lot further.
Some of the best ways to live below your means include:
A no spend challenge can be a great way to stop spending money unnecessarily. With this type of money saving challenge, you commit to not spending money for a set time period.
The goal is to prioritize your spending and balance your needs vs. wants. You may be pleasantly surprised at how much easier living on one income can be when you're focused on covering your most basic needs first.
Related post: 52 Week Money Challenge Explained (+ Free Weekly Savings Challenge Printable)
3. Reduce spending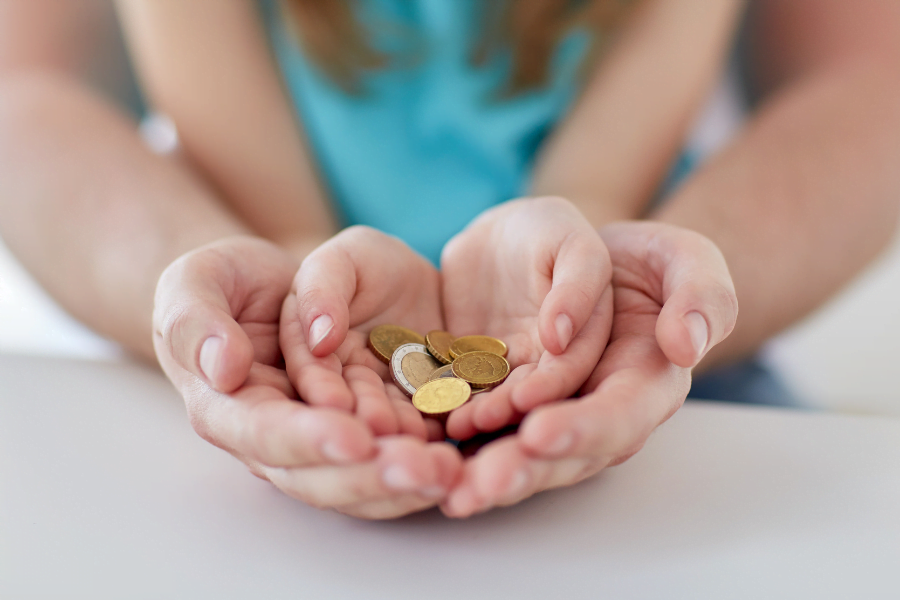 Drastically cutting expenses may be a necessity if you're trying to make living off one income work for your family.
Here are some tips for one income families to cut spending:
If you're having trouble finding expenses in your budget to make living on one income easier, a tool like Trim can help.
Trim is a financial manager that reviews your expenses and helps you to cut out the waste. You can ditch high banking fees and unused subscriptions when you start using Trim.
Looking for a simple money management tool? Empower makes it easy to track spending, saving, investing, and budgeting in one place so you can tackle your financial goals!
4. Downsize your vehicles
If you have more than one car, getting rid one of them is a more extreme way to make living on one income work. But it's worth considering if you don't necessarily need multiple vehicles.
One less car means lower car insurance costs and more money saved on gas and maintenance.
This tip isn't realistic for everyone, I know. While we only have one vehicle, we can't get rid of it because we live in a rural area with no public transportation.
But if you can make it work for your family, you could potentially reap some major savings. Check out the Blinker app to list your car for sale from your mobile phone.
?Download the GetUpside app to save money on gas and earn cash back when you shop!
5. Downsize your home
Downsizing your home is another money-saving measure that's on the extreme side. But again, it's worth considering if you live on a single income and feel stretched to your money limits.
Moving into a smaller home could mean paying less for homeowners' insurance, property taxes and utilities. Not to mention having a smaller mortgage.
If you can't make downsizing work, you could consider refinancing to get a better deal on your interest rate. A lower rate means money saved and potentially a lower payment.
?Check out SuperMoney to see what kind of refinance rates you might qualify for.
6. Save money on clothes
Clothes might be one of your biggest expenses when you have a growing family. Kids can outgrow their clothes seemingly overnight, which can quickly strain your budget.
If you're trying to save money and reduce your cost of living, here are some ways to spend less on clothes:
Making those small changes could help you save on living expenses as a one income family and you may not miss regular shopping trips to the mall.
7. Open the right savings account
Having some savings in the bank is crucial when you're living on one income.
For example, say your spouse gets sick and misses a week of work. Your emergency fund could help cover the bills until they're feeling better.
Where you keep your savings matters when it comes to getting the most bang for your buck. You want to get the best interest rate and pay the least in fees.
If you don't mind the idea of saving money online, take a look at the Savings Connect Account.
CIT offers high-yield savings with a very competitive interest rate. It's a great place to get started saving and you can easily link it to your checking account to grow your balance automatically.
Looking for the best high yield savings option? Compare savings account rates online at top banks and credit unions now!
8. Use coupons, promo codes and loyalty rewards
Using coupons and promo codes is a simple cost-cutting measure that many one income families swear by.
You can find printable coupons or digital ones and promo codes to save money at checkout online at:
Joining loyalty rewards programs is another way to boost your savings and spend less when you're living on one salary. Depending on how they work, you might be able to get money-saving coupons, earn money back when you spend or both.
For example, I'm a loyalty rewards member at Walgreen's, CVS, Food Lion and Books-A-Million, all of which save me money. At Books-A-Million, for example, I get 10% off every purchase and free shipping.
If you're not joining loyalty rewards programs you're leaving money on the table. Take a look at this list of the best loyalty rewards programs to find programs to join.
9. Use apps to save money automatically
Apps can help you to save money, spend less and even grow wealth. If you want to spend more time taking care of your family and less time worrying about your budget, downloading these savings apps can help.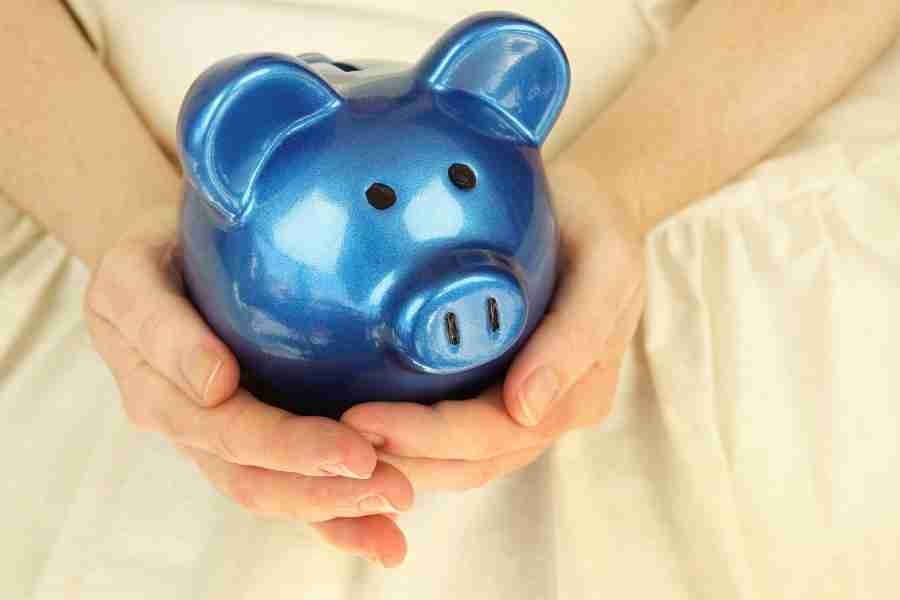 Acorns
Acorns is a micro-investing app that takes the hassle out of building a portfolio.
You link your checking account to the app and spend money like you normally would. Acorns rounds up the difference and invests it for you.
It's a painless way to grow your savings and start investing if that's something your family isn't doing yet.
?Sign up with Acorns now and get $5 to jumpstart your savings!
Swagbucks
Swagbucks is a one-stop-shop for saving money.
You can earn gift cards and cash back, plus you can cash in on promo codes and discounts when you shop online. It's one of the most popular rewards apps out there for saving money.
If you're not using Swagbucks yet, sign up now and get a $5 bonus!
Ibotta
Ibotta pays you cash back when you shop online and in-stores and it's particularly good for saving money on groceries.
You sign up for the app, shop partner merchants and earn cash back on purchases. Cash back can be delivered to your PayPal account or redeemed for a gift card.
It's super easy to use to save big, so be sure to sign up for Ibotta if you haven't yet.
MyPoints
With MyPoints, you can earn gift cards for taking surveys, watching videos and doing simple tasks online. It's a sister app to Swagbucks and ShopAtHome, which is another handy way to get free gift cards.
If you like getting gift cards in place of cash back, give MyPoints a try! And if you don't have a use for the gift cards you earn you can turn them into cash at a gift card exchange kiosk.
Rakuten
Rakuten can save you money in multiple ways, which is huge when you're living on one income.
First, you can earn serious cash back when you shop online or in-store. Second, you can take advantage of coupon codes at checkout when you download the Chrome browser extension.
Rakuten is easy to use and partners with some of the most popular retailers, including Walmart, Old Navy and Target.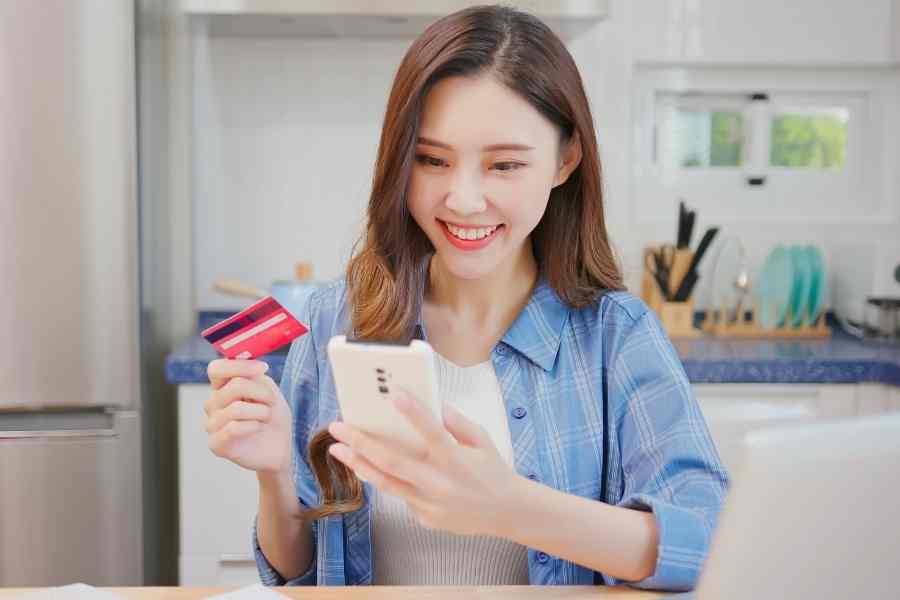 Want to Get Cash Back When You Shop?
Making extra money is easy with Rakuten!
Rakuten is a free app and browser extension that helps you find coupons and discounts when you shop online or in stores. You can earn up to 40% cashback when you shop at hundreds of partner retailers, plus get a $10 sign-up bonus and up to $30 in bonus cash for each person you refer!
10. Get comfortable saying no
This last money-saving tip might be the most important one for successfully living on one income.
Just say no.
Say no to pressure to buy your kids the latest toys or electronics. Say no to buying things you don't need and won't find joy in for the long-term. Say no to money decisions that hurt your family finances instead of help.
Learning to say no is one of the most powerful and freeing things you can do when it comes to saving money and living well.
Find Ways to Make Extra Income
If you've tried these money hacks and are still struggling with how to live on one income, finding ways to increase your income might be the answer.
There are a number of ways to earn extra income, including:
There are even ways that kids can make money and chip in to help the family budget. Exploring different money making ideas could help to give your income a much-needed boost.
Final thoughts on how to live on one income
Learning how to live on one income can be challenging, especially if you're used to being a two income family. However, living well on a single income is doable if you're committed to stretching every penny. It may require some sacrifice but it can be worth it if your goal is to become a stay at home parent or simply live well on less.
Need more money tips? Read these posts next:
Tips for Living on One Income