Last Updated on October 8, 2022 by Rebecca Lake
Interested in finding ways to save money as a family?
Learning how to live frugally on one income isn't easy but it can be financially rewarding if you're able to spend less and save more. Living frugal requires a little creativity and planning when you don't have much money to work with.
Contrary to popular belief, being a single-income family doesn't mean you have to struggle with money. It's possible to live well on less money by making some small changes to your household budget.
Ready to master a one-income lifestyle? You're in the right place.
Today, I'm sharing some of the best tips for how to live frugally on one income.
How to Live Frugally on One Income
Learning how to live frugally on one income can benefit you in more ways than one. It's an opportunity to turn poor money management skills into good money habits. And if a job loss wipes out a big portion of the income for your household, you'll already be prepared to deal with it.
These money-saving tips can help you trim down monthly expenses, which can benefit your bank account in the long run. And you might find that the promise of frugal living pays off huge dividends in the long run.
1. Start with a budget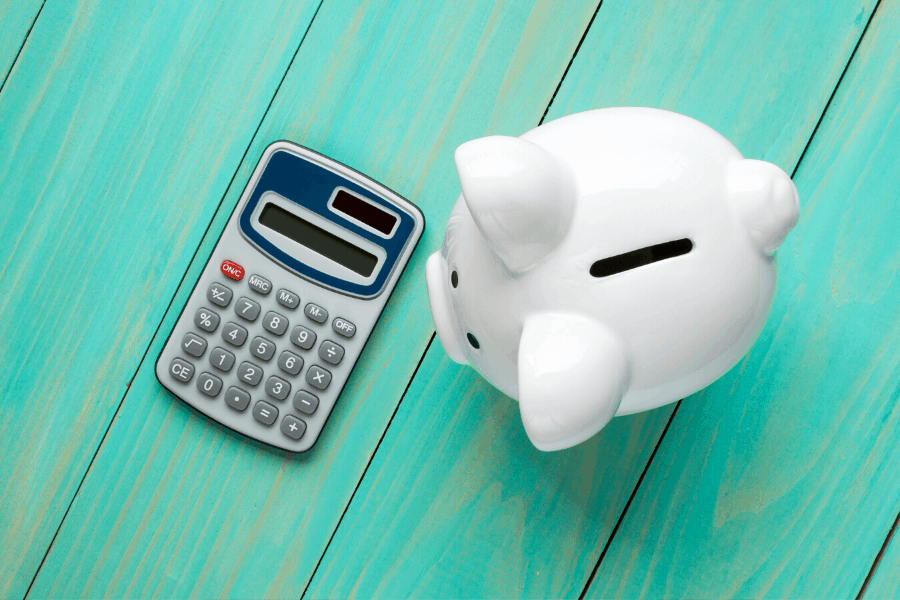 A budget is a plan for managing your income and monthly expenses. Your budget can be your best friend if you're trying to live frugally as a one-income family.
To make a family budget you'll need to know two things: How much income you have to work with and how much you spend.
You can add up income by looking at pay stubs or bank statements if you're self-employed. Bank statements and credit card statements can offer insight into what you're spending each month.
From there, you can take a close look at how your spending compares to your income.
If you're not sure where to start with budgeting, I've got some free budget planning printables that can help. You can also check out some of my most helpful guides to budgeting: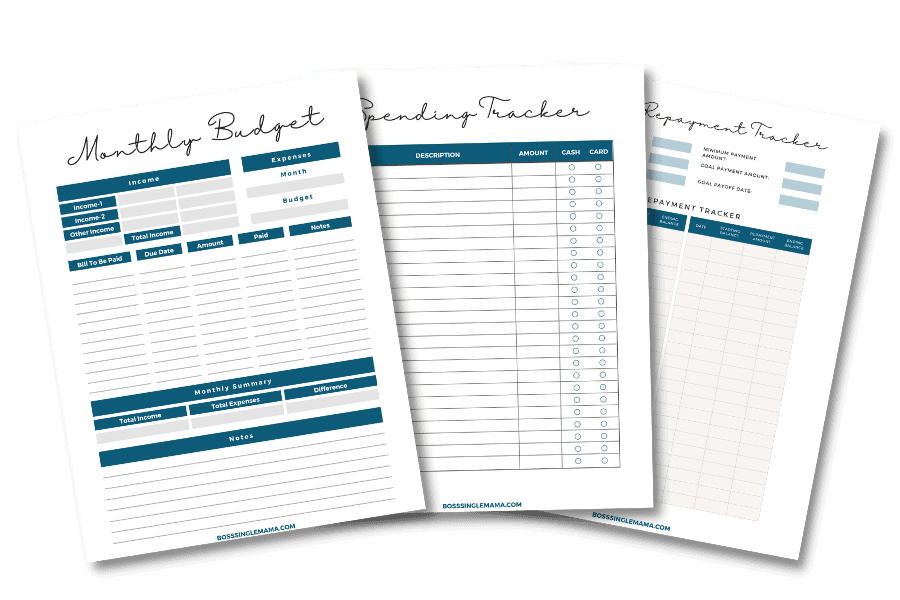 ---
Take Control of Your Budget!
Grab these FREE budgeting printables and get your finances on track when you join the weekly newsletter!
---
2. Build an emergency fund
An emergency fund is something a lot of people need but don't always have. Your emergency fund is your financial safety net in case unexpected expenses come along.
A good rule of thumb for emergency funds is to save three to six months' worth of expenses. But you don't need a lot of money to start an emergency fund.
Putting even a small amount of $50 or $100 into a savings account is a good place to start when adopting a frugal lifestyle. You can then build on your emergency savings with regular automatic deposits each payday.
A high-yield savings account is a great option for keeping your emergency fund accessible while earning a great interest rate. Online banks like CIT can offer a great deal for savers who want to get the highest APY while paying the lowest fees.
Looking for the best high yield savings option? Compare savings account rates online at top banks and credit unions now!
3. Pay down debt
Debt can make learning how to live frugally on one income more difficult if it puts strain on an already tight budget. If you have debt, it's important to form a plan for paying it off.
Start by making a list of what you. For example, you might owe:
Credit card bills
Car payment
Student loan payments
Personal loan payments
Medical debt
Add up what you owe to each one and how much interest you're paying. Next, consider what you can do to get those debts paid off faster.
For example, if you have credit card debt or medical bills, you might consider debt consolidation. Debt consolidation loans allow you to borrow a lump sum of money to pay off debts. You then make one monthly payment to the loan going forward.
?Check personal loan rates at Supermoney
You may also try to reduce your credit card interest rates to save money. That's where an app like Tally can help.
Tally helps to lower your credit card APR so you can save on interest and pay off debts faster. Learn more about how Tally works.
4. Stop using credit cards
As you're working on paying down debt, the last thing you want to do is create new debt. So if you're using credit cards to cover monthly expenses you'll want to wean yourself off of them. That's key to taking control of your money management skills.
You don't have to close credit card accounts. That can actually hurt your credit score.
Instead, you want to learn how to live on the income that you have. The obvious reason for doing so is to avoid digging yourself deeper into debt.
Living below your means starts with creating a realistic budget. So if you haven't done that yet, you'll want to take a good look at your spending to see where you can cut back so you're not relying on credit cards.
?Pro tip: Use a free service like Credit Karma to track your credit scores
5. Lower your bills
Reducing your cost of living is key to living frugally on one income. An extreme frugal living option is to relocate to a cheaper city or town but if that's not possible, you can work on making smaller changes to your expenses.
If you want to lower your bills, start with the ones that cost the most amount of money. After mortgage or rent payments, that might include things like:
Utility bills
Car insurance
Health insurance
Homeowners' or renters' insurance
Cell phones
Within each budget category, consider what you can do to make those bills less expensive.
For example, installing a programmable thermostat or switching to energy-efficient bulbs are two ways to save on electricity. You can also set your air conditioner higher in summer and the heat lower in winter to conserve energy.
Meanwhile, shopping around for better rates or raising your deductibles could help to reduce your home insurance, auto insurance or renters insurance costs.
6. Switch to a prepaid cell phone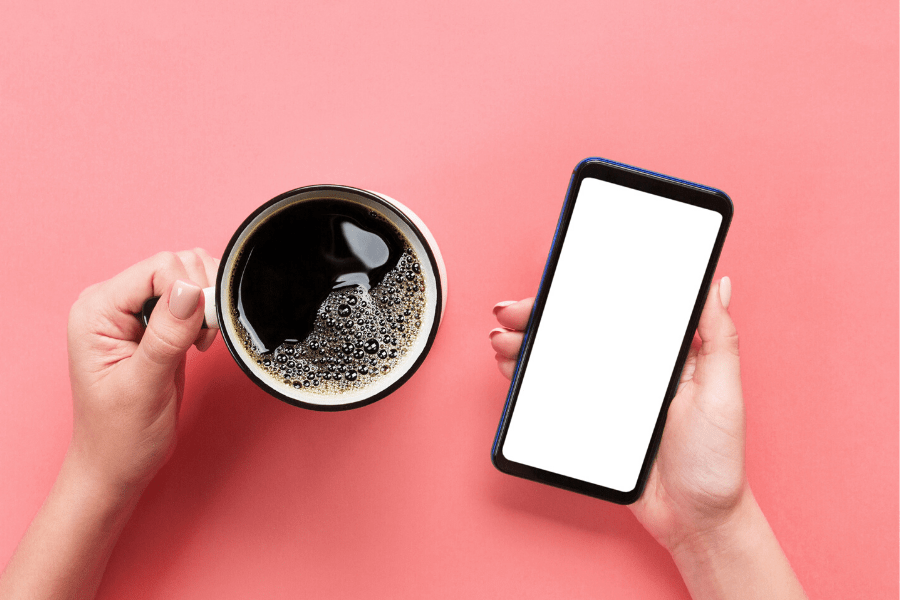 In the current age of technological advancements, cell phones are more or less a necessity. However, you don't have to overpay to have one.
Switching from a contract phone to a prepaid cell phone service is a good idea if it eliminates some of the extra costs of having a phone from your budget.
Instead of being locked in to your plan for months or years at a time, you can pick and choose what services or features you'd like to have, based on what fits your budget. This is one of the best ways to save if you're struggling with how to live frugally on one income.
If you're not sure where to look for prepaid service, Tello is a great option. Tello offers low-cost cell phones and cell phone plans that are budget-friendly and deliver great service.
7. Scale back on streaming services
Streaming services can be a stumbling block to living frugally if you're paying for ones that you don't use.
At first glance, streaming subscriptions like Amazon Prime or Hulu might come at a cheaper price than cable. But you could end up paying more for on-demand entertainment if you're enrolling in multiple services.
That's an unnecessary expense you don't need. Reviewing every streaming subscription you're paying for is a good way to see where you might be wasting money.
And if you don't have time to go through each expense yourself, you can let a service like Trim do the work for you.
Trim is a financial assistant that reviews your expenses and looks for costs to reduce or eliminate. Trim can help you to ditch unused subscriptions and save money on steep banking fees.
8. Eat at home
Breakfast, lunch and dinner out can be costly. If you're trying to live as a one-income household, cutting out takeout food or restaurant meals is a must.
That might be a big change to make if you're used to picking up dinner on the fly. But it's a necessary one if you're trying to be intentional about how to live frugally on one income.
If you know that you'll have to eat away from home, try taking food with you if possible.
For example, instead of eating lunch out at work you can pack a lunch to take. Or if you're going to be spending your Saturday at your kids' soccer games you can take along some sandwiches or snacks so there's no temptation to hit the concessions cart.
9. Master meal planning
Planning meals is a must when you're serious about how to live frugally on one income.
There are several benefits to becoming an expert meal planner:
You can save money at the grocery store if you're using a shopping list to only buy ingredients for your planned meals.
Meal planning can help to eliminate food waste which can save you money indirectly.
It's possible to create healthy meals based on what's on sale at the grocery store each week.
If you need help with meal planning, a resource like $5 Meal Plan can be a huge help. With $5 Meal Plan, you can get meal plans delivered to your email inbox and feed your family for pennies.
?Try $5 Meal Plan FREE for 14 days!
10. Stick to the cheapest foods
After housing, groceries can take up the biggest portion of most people's budgets. If you're trying to work out how to live frugally on one income, planning meals around the cheapest foods is a great way to do it.
Cheap foods doesn't necessarily mean unhealthy or processed foods either.
Instead, it can mean healthy staples like:
Rice
Beans
Pasta
Fresh fruits and vegetables
Whole grains
Ground turkey or ground chicken
Spices
These are relatively simple ingredients that don't necessarily cost a lot of money in your grocery budget. And they, along with other inexpensive foods, can be turned into countless dirt cheap meal ideas.
11. Use Ibotta to save on groceries
Buying the cheapest groceries is a smart way to save money on food costs. But you can up the savings ante by using an app like Ibotta every time you hit the grocery store.
Ibotta pays you cash back when you shop at partner grocery stores and retail stores. You can even use Ibotta to earn cash back when you shop Walmart Grocery or purchase groceries through Instacart.
Cash back amounts vary based on where you're grocery shopping. But using Ibotta is a simple way to save money on groceries and household items such as toilet paper, paper towels or cleaning supplies.
12. Save on gas costs
High gas prices can eat up more of your budget, especially if you drive frequently.
Taking public transportation could help you to save on gas. But if that's not an option you could use an app like GetUpside to save.
GetUpside is a personal finance app that pays you cash back on gas purchases, restaurant purchases and grocery store shopping. You'll need to shop or buy gas at partner merchants but it's an easy way to reduce your fuel costs and live frugally.
?Download GetUpside and start earning cash back
13. Switch insurance companies
Insurance is a necessary expense but you don't have to overpay for it.
Changing to a different insurance company could help you to qualify for lower rates on:
Homeowners insurance
Renters insurance
Auto insurance
You can also shop around if you're interested in buying life insurance for yourself or another family member. Check out Haven Life for free online life insurance quotes.
14. Repurpose things as much as possible
If you ask your grandparents or great-grandparents how to live frugally on one income they might share this little bit of wisdom with you:
"Use it up, wear it out, make it do or do without."
This slogan was used during World War II to encourage Americans to live frugally and avoid waste.
And it's still solid advice now if you want to follow frugal habits. So before you buy something new, ask yourself:
Do I really need this?
Is there something I already have that could work just as well?
And while I'm all about decluttering, be just as choosy about what you toss. Before you donate, recycle or trash something, ask yourself if you can't repurpose it instead.
Reducing what you buy and reusing or repurposing what you already have can cut down on waste, which is good for the planet. And it can also keep you from wasting money.
If you do need to buy something, consider whether you can get it second hand at thrift stores or even a pawn shop. Every penny you save counts when living frugally is at the top of your financial goals list.
15. Use coupons to save
Clipping coupons might seem a little old-fashioned but it's another easy way to save money. And if you're working on how to live frugally on one income, using coupons can put extra cash back into your budget.
You can clip paper coupons from the newspaper or use digital coupons to save. If you're enrolled in your favorite grocery's loyalty program, for example, you might be able to clip digital coupons and load them to your loyalty card online.
And remember that with Ibotta, you can get in-app offers at Walmart and plenty of other top retailers. All you have to do to take advantage of coupons or deals is activate offers in the Ibotta app.
16. Take advantage of free money
Getting free money is an excellent way to get extra cash that you can use to save or pay down debt.
Some of the best free money hacks include: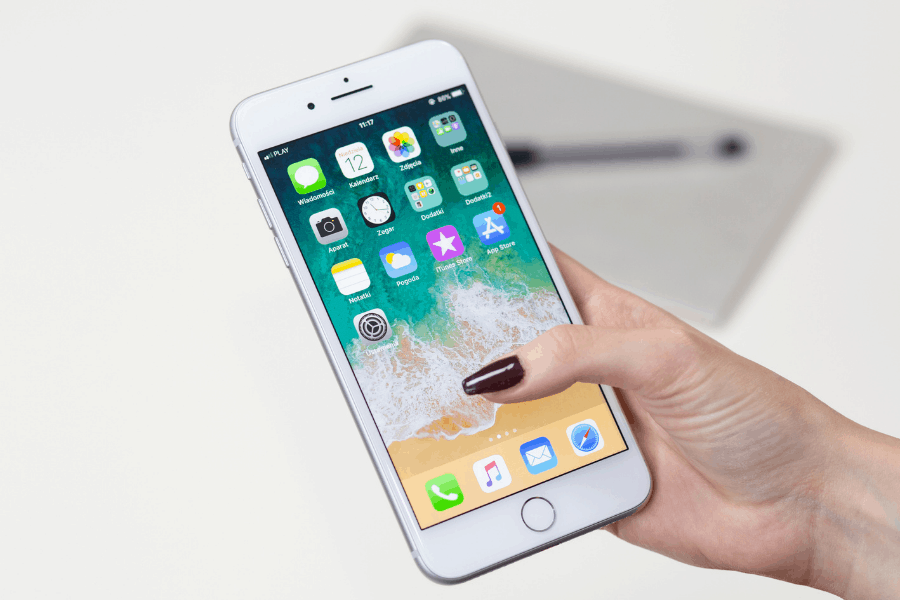 Get $5 Free Cash With CashApp
#1 rated in the App Store!
CashApp makes it easy to send money, get paid, save, and invest all in one convenient mobile app. Sign up and start doing more with your money!

Use code VZXRXZN to sign up for Cash App and earn your $5 bonus.
17. DIY things if you can
When something breaks around the house your first instinct might be to call a professional for help. But learning some simple DIY skills can help you to save money and learn how to live frugally on one income.
For example, some of the things you might be able to learn from Google or a YouTube channel include:
Basic home repairs, like fixing a simple plumbing leak or replacing parts in the toilet
How to service and clean your HVAC system to make it run more efficiently
Tips for doing paint touch-ups
How to clean your gutters
How to refinish flooring
Best ways to repair a garbage disposal
Simple ways to put up weather stripping
How to change the oil in your car
18. Compare prices
Comparison shopping is something you can't afford to skip when you're focused on how to live frugally on one income.
If you're not taking time to shop around, there's a good chance that you might pay more than you need to for the things you plan to buy.
And here's a tip if you shop online: Use the Honey browser extension.
Honey searches for coupon codes and promo codes for you and then applies them at checkout. And if you buy things on Amazon, Honey will automatically check prices to help you find the best deal on the things you buy.
19. Earn cash back with Rakuten
Rakuten is a personal finance app that works similarly to Ibotta, in that you can use it to earn cash back. With Rakuten, you can get up to 40% cash back on shopping and travel.
You can use the Rakuten app to shop and activate offers or shop online with the Rakuten browser extension.
New Rakuten members get a $10 signup bonus. And you'll have a chance to earn up to $30 for each friend and family member you refer, for even more free cash!
20. Save money with the Dosh app
Dosh is another cash-back app that rewards you with automatic cash back when you dine, shop and book travel.
You can download the Dosh app, link it to your bank account or credit cards and get cash back at thousands of places. There's no receipt scanning involved and once you hit $25 in cash earnings, you can transfer it to your bank account, PayPal or Venmo.
21. Make your own cleaners
Here's a tried but true trick for how to live frugally on one income: Make cleaning supplies instead of buying them.
White vinegar, for instance, is not just for cooking. It can also be used to clean windows, disinfect the microwave and tackle lots of other cleaning tasks.
You can also repurpose old clothes into cleaning clothes or use newspaper to clean windows so you don't have to waste money on paper towels.
22. Use the cash envelope system
Switching to a cash-only system is something you might try when you're navigating how to live frugally on one income. Using cash can remove the temptation to charge things to credit cards.
The cash envelope system isn't difficult to master. You simply assign budgeting categories to individual envelopes, then stuff them with cash.
Once the cash in an envelope is spent you can't make any more purchases in that budget category until the next month. That's an effective way to track spending and stay within your budget.
If you're looking for some cash envelopes to get started, be sure to check out the cute options in the Boss Single Mama shop!
23. Declutter and simplify
Decluttering your home and simplifying your lifestyle can help to curb spending. And that's important for how to live frugally on one income.
When you separate your self-worth from "stuff", you're less tempted to waste money on things you don't need. And living in a home that's free of clutter can be more comfortable and less stressful.
If you haven't decluttered lately, go through your home room by room. Look for things you want to keep, things you can recycle or donate and things to throw away.
While you're at it, you can also look for things to sell for extra money.
Pro tip: Use the Decluttr app to sell your extra stuff for cash
24. Automate bills and savings
Automating can save you time and headaches when managing your money. And that's a plus if you're focused on how to live frugally on one income and want to have fewer things to worry about.
Here are some of the best ways to automate your finances:
Set up automatic bill payments from your bank account
Schedule automatic deposits to your savings account
Enroll in automatic contributions to your retirement plan at work
Set up automated investments to grow wealth (M1 Finance is a great tool for this!)
Use an app like Acorns to invest your spare change
Looking for a simple money management tool? Empower makes it easy to track spending, saving, investing, and budgeting in one place so you can tackle your financial goals!
25. Impose a 30-day rule for unplanned purchases
Large purchases are sometimes necessary. If you know your fridge is close to conking out, for example, then you might have to budget in your sinking funds to replace it.
But other times you might be tempted to spend a large amount of money on something that seems like a great deal or a must-have item. In those cases, imposing a 30-day waiting period can help you to decide if buying it really makes sense.
So if you want to buy something that costs over $200, for example, you'd wait 30 days before following through. That can be enough time to decide if you really want to spend the money and if so, how you can afford it.
26. Try a no-spend challenge
A no spend challenge can help you cut out useless spending and get perspective on what you want to do with your money. When you take a no-spend challenge or go on a spending diet you commit to not spending money unnecessarily for a set time period.
For example, you might try a weekend spending fast. Or you might do a no spend challenge for 7 days or even 30 days if you're interested in No Spend November.
The goal is to only spend money on things that are essential in your budget. You might be pleasantly surprised at how much you're able to save.
27. Have fun for free
Having fun as a family doesn't always have to mean spending money. When you're committed to how to live frugally on one income, it pays to know the best ways to have fun on the cheap.
Here are a few ideas for saving money on family entertainment:
Check out local festivals or fairs in your area
Get a library card if you don't have one (your local library is a great place to check out books but you can also get audiobooks and DVDs)
Plan fun staycations instead of spending money on vacations away from home
Get an annual pass to local museums
Check out local historical sites that charge low or no admission fees
Volunteer together as a family if possible
Go on a nature hike or bike ride together
Join local playgroups that meet at the park
Those are all ways to have fun and stay active without spending a lot of cash.
28. Take care of your health
Living an active, healthy lifestyle is a less obvious way for how to live frugally on one income. But making some healthy living changes could have a significant impact on what you pay for health care.
Staying healthy can mean fewer visits to the doctor, which means less money for copays or coinsurance.
You might pay less for prescriptions if you don't need to take medications to treat health issues. And you may be able to qualify for cheaper life insurance premiums if you're in good health.
If you're ready to get fit, consider ways you can do so without having to spend money on a gym membership. For example, you might try walking or cycling or follow a fitness YouTube channel that offers simple workouts you can do at home.
29. Switch to a cheaper bank
Switching banks is a simple way to cut out steep banking fees.
If you're using a traditional bank, for instance, consider how much you might be able to save on monthly maintenance fees, overdraft fees and other fees by moving to an online bank.
Online banks can also help you step up your savings game since they can pay much higher rates than regular banks. CIT Bank, for instance, offers one of the most competitive high-yield savings accounts around.
Looking for the best high yield savings option? Compare savings account rates online at top banks and credit unions now!
30. Downsize your home
Moving to a smaller home might seem like an extreme way to live frugally and save money. But it could be a move worth making if you're hoping to drastically cut expenses.
If you're thinking about downsizing, ask yourself:
Whether you'll rent a new place or buy a smaller home
How much you want to pay for rent or mortgage payments
What downsizing might mean for your family's current lifestyle
How much you might also be able to save on utilities or maintenance
What you might be able to get for the home you live in now if you sell
If you're planning to buy another home, you may want to check out interest rates first. When mortgage rates rise, that can shrink your home-buying budget.
Having a higher credit score can help you get the lowest rates possible. You can check your credit scores for free at Credit Karma.
31. Consider a side hustle
If you've implemented all of these ideas for how to live frugally on one income but are still struggling to make it work, finding ways to bring in extra cash could help.
There are lots of options for how to make a little extra income online or off. Your ideal side job can depend on how much time you have to put into it and what kind of money-making skills you have.
Whether you're a stay-at-home mom or dad, here are some of the best side hustle and online business ideas to consider:
Start a blog. Blogging can be a great side hustle for people who like to write or create content for social media. Even a very small blogger can make a few hundred or even a few thousand dollars a month. You might not make much in your first year but if you're willing to put in the work, it's definitely possible to start a profitable blog.
Freelance. If you're interested in starting an online business you might give freelancing a try. There are lots of different freelance services you can offer, including freelance writing, graphic design or social media management. If you're specifically interested in writing, there are lots of great places that will pay you to write.
Get paid to proofread. Proofreading is a skill that's related to writing but instead of creating blog posts or other documents, you're checking them for types and grammar errors. It's easier than you might think to land online proofreading jobs, even without experience. You can sign up for this free proofreading webinar to learn the basics.
Teach on Outschool. Outschool is an online education platform kids K-12. Anyone can sign up to teach on Outschool, regardless of whether you have experience teaching or not. You'll just need to be able to pass a background check and have a great idea for a course to make money on Outschool.
Become a VA. Virtual assistants get paid to help business owners run their businesses. Some of the things you might do as a VA include decluttering emails, scheduling appointments, writing social media posts or moderating blog post comments. That could be an easy money job if you're organized and great at multitasking.
How to Live Frugally on One Income FAQs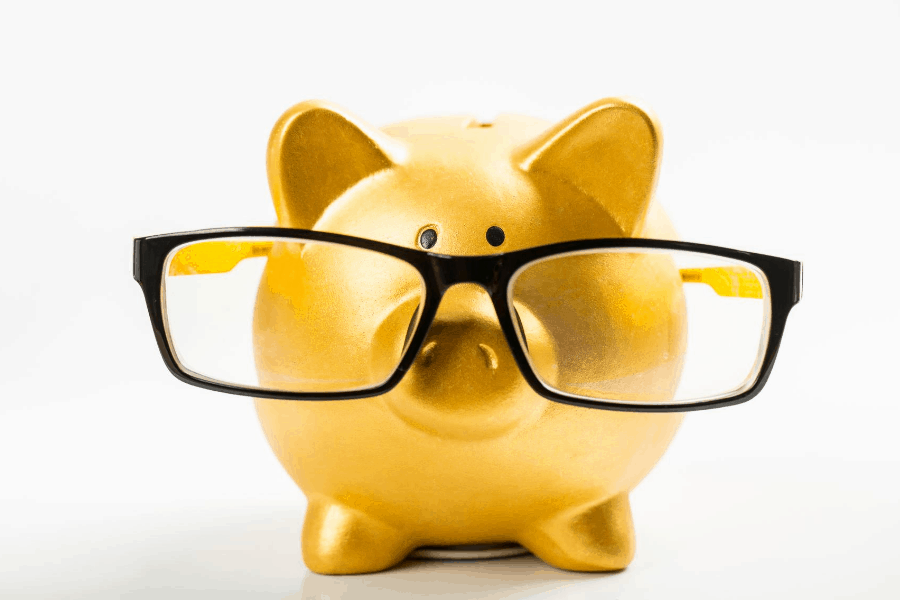 What is the difference between cheap and frugal?
It's easy to confuse being cheap with being frugal but they aren't the same. Being cheap means you try to spend the least amount of money possible, even if it means sacrificing quality or a good user experience. Being frugal, on the other hand, means prioritizing how you spend money in order to make the most of every dollar.
How do people survive on a single income?
Surviving on a single income starts with committing to a realistic budget. It also means making deliberate decisions about how to spend the money that you do have. People who are able to live well on one income understand how to prioritize needs vs. wants and believe in the power of saving money, rather than spending it needlessly.
Can being frugal make you rich?
Living a frugal lifestyle could help you to grow wealth and become rich if you're using the money that you have wisely. For example, the habits of millionaires usually include investing money to make it grow and avoiding high-interest debt. People who are able to become rich by living frugally typically don't invest time or money into keeping up with the Joneses and they may value experiences over material things.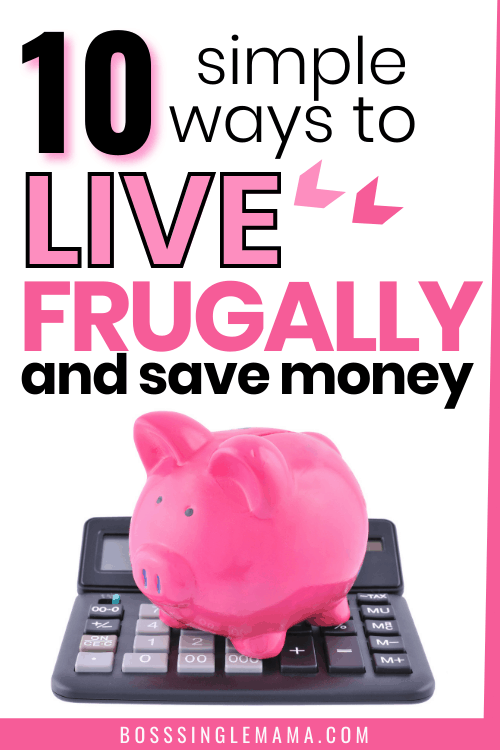 Final thoughts on how to live frugally on one income
Living on one income means that you have to be intentional with the money you spend in order to improve your financial situation. But having a single income to rely on doesn't mean that you can't save money and enjoy life. Making frugal changes may take some getting used to in the short term but you can reap the financial benefits of spending less for years to come.
Need more money tips? Read these posts next:
How to Live Frugally on One Income