Last Updated on September 30, 2023 by Rebecca Lake
Looking for some ideas on how to make money for Christmas?
When budgets are tight and prices just seem to keep going up, you might be looking for easy ways to get extra cash for Christmas. Even a small amount of cash added to your budget could help when it comes to buying holiday gifts or covering other Christmas expenses.
I've been broke at Christmas before and I know how much it sucks. So today, I'm sharing some of my favorite ideas on how to make money for Christmas and enjoy the holidays with less stress.
Table of Contents
How to Make Money for Christmas
There are so many ways to make money for Christmas and choosing the right ones to try can depend on how much time you have and your skills. Some of the best holiday side hustles are ones you can do online to earn extra money but it's also worth exploring ways to make money for Christmas offline.
If you're ready to start earning, here are 20+ ideas for how to make money for Christmas now.
1. Be a pet sitter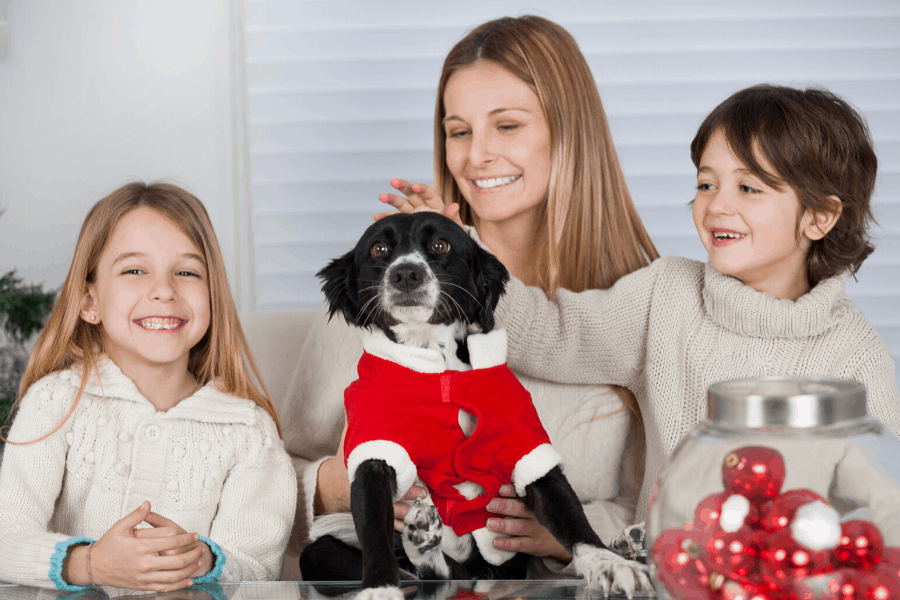 Pet-sitting (or walking dogs) can be a great option if you love animals and want a simple way to make money for Christmas.
During the holiday season, plenty of people travel and they don't always take their pets with them. So you might be able to earn some money by taking care of their pets for them while they're away.
As side job ideas go, this one is a winner for money-making potential. According to Rover, you can make up to $1,000 a month as a dog sitter through the site.
2. Take care of people
Another idea for how to make money for Christmas involves caring for people, not pets.
For example, you might offer babysitting or childcare services in your home. Or you may get paid to run errands for elderly neighbors or help with simple tasks around the house, like holiday decorating or gift-wrapping.
Caregiving can be one of the best side hustles for women and moms, though it's something anyone with a nurturing nature can do.
3. Deliver food
If you need a flexible side hustle idea for how to make money for Christmas, becoming a Dasher with DoorDash could be worth your time.
DoorDash pays food delivery drivers an hourly wage and you can also earn tips. This is a side job that could make you a lot of money each day if you're fast, since the more deliveries you make the more you can earn.
If you're comfortable with a side job that requires some driving, head over to DoorDash to learn more.
4. Deliver with Postmates
Besides delivering food, you can also earn extra money for Christmas by delivering other things. Postmates, for example, is a great option for delivering takeout, groceries, personal care items, or just about anything else.
It's super easy to sign up and join the Postmates fleet. And after talking with some Postmates fleet members I can tell you that it's easy to make $100 a day in your spare time.
5. Get paid to lose weight
One of the best things about the holiday season is the food. But if you've got some major willpower, you might be able to make money for Christmas by sticking to your diet.
HealthyWage will pay you to lose weight, either individually or with friends if you'd like to try a team challenge.
Start shedding pounds and earning holiday cash with HealthyWage today!
6. Share your opinions
Taking surveys can be a pretty quick way to earn a few bucks for Christmas money. You might even be able to get free gift cards that you could use to cover holiday shipping or give away as gifts.
Being an online survey-taker may not get you rich but it's an easy side hustle you can do from almost anywhere. And there are a ton of survey sites out there that will pay you cold hard cash for a few minutes of your time.
The trick is to find survey sites that pay the most.
If you're looking for some places to get started, are some of my favorite picks.
You can sign up for one of them or all of them. Just remember to check out the payout structure so you know how much you can earn and when you'll be able to collect your cash (or gift cards).
Make Quick Cash With Survey Junkie
Take surveys. Earn rewards. Get paid.
Making extra money is that easy when you create an account with Survey Junkie. It's free to sign up and you can earn real cash in your PayPal account or free gift cards, just for answering questions and sharing your opinions.
7. Get paid for odd jobs
If you're at all handy you could make money doing easy side hustles as a Tasker for TaskRabbit.
This site helps people who need help with simple tasks around the house. For example, you might get paid to help someone with a move or put together furniture.
It's super simple to make money through the app.
You create your Tasker account.
TaskRabbit notifies you of jobs that are available nearby.
You choose the ones you want to complete, based on the pay rate and time involved.
Once you and the person offering the task agree on a rate, you do the work and get paid through the app.
The best part about doing side jobs through the app is that you can make it fit your schedule. And when you're trying to navigate the hectic holiday season, flexibility is everything.
8. Hire yourself out on Fiverr
Fiverr is an online marketplace where freelancers of all kinds can connect with people who need their services.
So, depending on your skills you could find gigs for:
Voiceover work
Freelance writing or blogging
Translation
Video editing
Graphic design
Illustration
If you're looking for some creative side hustles to make money for Christmas, definitely look into Fiverr. It's free to create an account.
9. Start freelance writing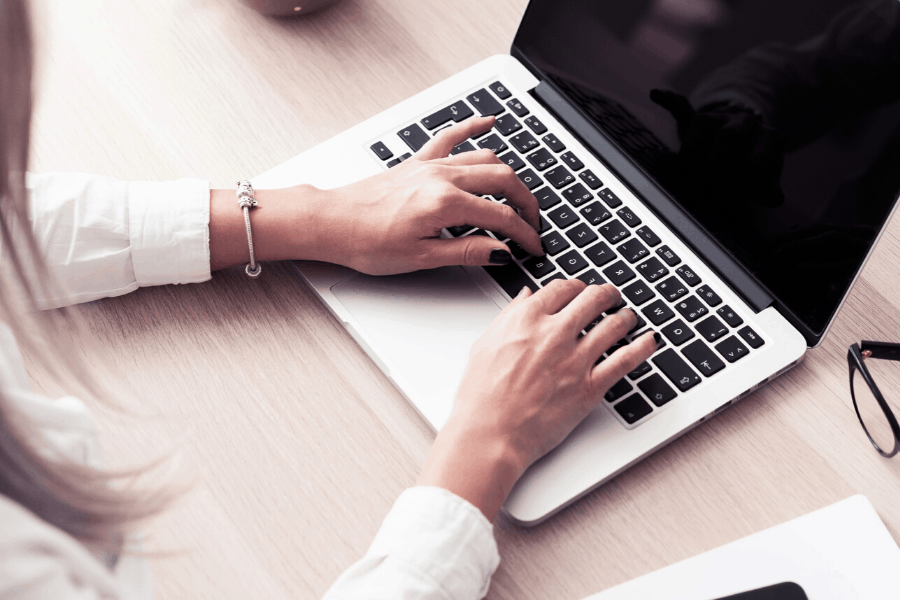 Freelancing writing can be a great way to make money for Christmas. You could also turn it into a full-time income if you're willing to put in the work.
I make six figures as a freelance writer and I love it because it's the perfect side hustle for my introverted personality.
If you're interested in finding paying freelancing writing jobs, here are some of the sites I swear by.
You can also check out freelance writing job boards to find sites that will pay you to write.
10. Learn to proofread
Proofreading can be a great option for how to make money for Christmas all year round.
Being a proofreader means reviewing written content and checking it for things like spelling errors, grammatical mistakes, and other typos.
I use Grammarly as a writer to help with all of that but some companies pay big bucks for proofreaders. The best part? You don't need any previous experience proofreading to make money at it.
If you want to learn more, I highly recommend this free general proofreading webinar from Caitlin Pyle.
She's the real deal and her webinar walks you through everything you need to know to decide if proofreading is right for you. So go check it out!
11. Become a user tester
Have you ever visited a website or tried an app and thought, wow, this could be so much better.
If so, you could make money by testing out websites and apps and offering your opinion on what's good (or bad) about them.
There are a lot of sites that pay people to be user testers but to keep it simple, here's a list of some of the most popular ones:
Just like with the survey sites I mentioned earlier, make sure you check out the payout structure so you know what you're making and when you'll get paid.
12. Get paid to type
Transcriptionists take audio and video recordings and convert them into written documents. This could be a great idea for how to make money for Christmas for you if you have good typing skills.
Similar to becoming a proofreader, you don't necessarily need a background in transcription to get started.
If you're looking for more insight on what transcriptionists do and how they make money, here's something that can help.
Janet Shaughnessy, founder of Transcribe Anywhere and pro transcriptionist, offers a free general transcription mini-course. This 7-lesson course covers everything you need to know to decide if transcribing for money is the right side gig for you.
And if that isn't enough, you can also download her free transcription ebook here!
---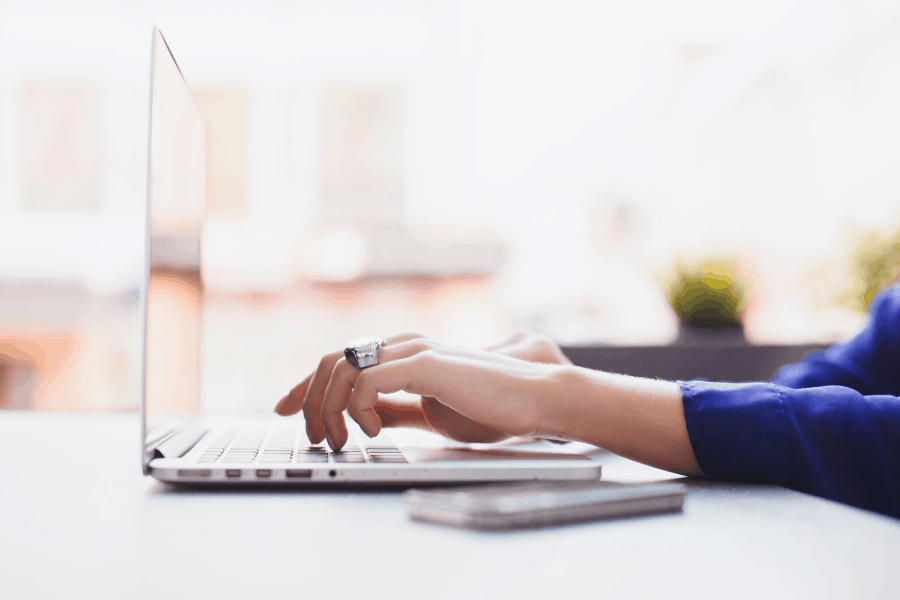 Want to get paid to type?
Learn how to become an online transcriptionist in this free mini-course!
---
13. Become a virtual assistant
Virtual assistants get paid to help other people run their businesses. Some of the things you might do as a VA include:
Answering emails
Writing social media content
Scheduling social media posts
Managing daily calendars
Creating website copy
Maintaining databases
Returning phone calls
You could also get paid to manage Pinterest accounts as a Pinterest VA. That's a fun way to make money if you're already spending a lot of time on Pinterest anyway.
14. Start a bakery business from home
Fall gets me in the mood to bake, even though my skills mostly rival those of Nailed It contestants.
But if you know your way around the kitchen, then baking pies, cakes, cookies or other goodies are all easy fall side hustles you can do from home.
Holiday craft fairs and fall farmer's markets are great places to sell your baked goods. Just check out the laws in your state to make sure it's legal to do so first.
15. Sell your stuff
I once had a friend who had a pretty steady side hustle flipping things in Facebook bargain groups, Craigslist, and eBay. If you need extra cash, you could try your hand at reselling found treasures or selling things around the house.
Here are some of the places where you might be able to sell your items.
Local Facebook bargain groups
Etsy (for vintage items)
OfferUp
LetGo
Nextdoor
Poshmark
My best tip for using these sites and apps to make money for Christmas? Read the rules.
Make sure you're not selling anything that goes against the site or app's terms of service. And if you're meeting someone in person to make a sale, choose a public and safe place.
You might also consider selling items at a local pawn shop for quick cash. Pawn shops can buy lots of things, including jewelry, electronics, musical instruments, and sports equipment.
Find a local pawn shop near you.
Need a short-term loan with no fees?
Dave can put up to $500 in your bank account in minutes!
If you're short on cash and need money to pay bills or cover expenses, the Dave app can help. With the ExtraCash feature, you can get up to $500 with no credit check, no interest, and no fees! You'll just need to download the Dave app and link it to your bank account to get started.
16. Sell your photos
If you've got a decent camera and an eye for taking great photos, you could make some Christmas cash selling your pics.
With SmugMug, you can sell photos and prints online and it's easy to get started.
The site offers unlimited storage and you can upload photos from anywhere. You get paid monthly when you have $500 or more in sales.
Start selling your photos on SmugMug now!
17. Sell handmade crafts
If you're the crafty type, you could use those skills to make Christmas cash.
This is a great holiday side hustle that has endless possibilities because there are just so many things you can make.
When it comes to selling them, Etsy may be your go-to choice. But don't overlook holiday craft fairs or bazaars, flea markets, and farmer's markets. You can also approach local boutiques in your town to see if they'd be interested in selling your stuff.
You can pick up inexpensive supplies at the dollar store to save money. That's a plus if you're trying to plan a Christmas budget with little cash.
18. Deliver groceries
If you can drive and you don't mind hanging out in the grocery store, you could try side hustling as an Instacart shopper to make money for Christmas.
You sign up to shop, receive orders through the app, pick up the items and deliver them to customers. That's it–makes other easy side hustles look hard, right?
It's up to you to set your schedule and shoppers get paid weekly. And once you get into the system as a shopper, you can start earning money right away.
And if Instacart doesn't operate in your area, you could also check out Shipt. It's another easy side hustle you can try to get paid for delivering groceries!
19. Become a mystery shopper
Mystery shoppers go to restaurants or stores, eat a meal or buy something, then get paid to share their experience. (Plus, your dinner or whatever you bought is usually reimbursed–even better!)
If you're planning to be out and about during the holiday shopping season anyway, becoming a mystery shopper makes total sense. The key is finding reputable sites you can get paid to shop with.
Here are some of the better ones to try:
Take time to thoroughly research any company you plan to shop for and watch out for mystery shopping scams.
20. Clean houses
The last quarter of the year is busy for a lot of people and they may not always have time to clean up around the house. You can fill a need–and make some cash–by hiring yourself out as a cleaning person in your spare time.
This is one of the more profitable easy side hustles to consider. According to Thumbtack, the average house cleaner makes $25 to $50 per hour.
If you don't know how to find housekeeping jobs, I've got you covered.
At last check, Housekeeper.com had over 73,000 cleaning gigs listed. You can filter to find jobs in your local area.
21. Earn cashback on your holiday shopping
Here's a low-key side hustle you may not have thought of: using apps to put cash in your pocket when you shop.
Cashback apps and websites pay you money (or gift cards) when you shop online and in-store. The best apps also help you find added savings through coupons or promo codes.
Rakuten is my preferred choice for cashback apps. You can shop online with the Rakuten browser extension or in stores with the Rakuten mobile app and earn up to 40% cash back!
Plus, you can get up to $30 for each person you refer to Rakuten and earn a $10 welcome bonus when you sign up!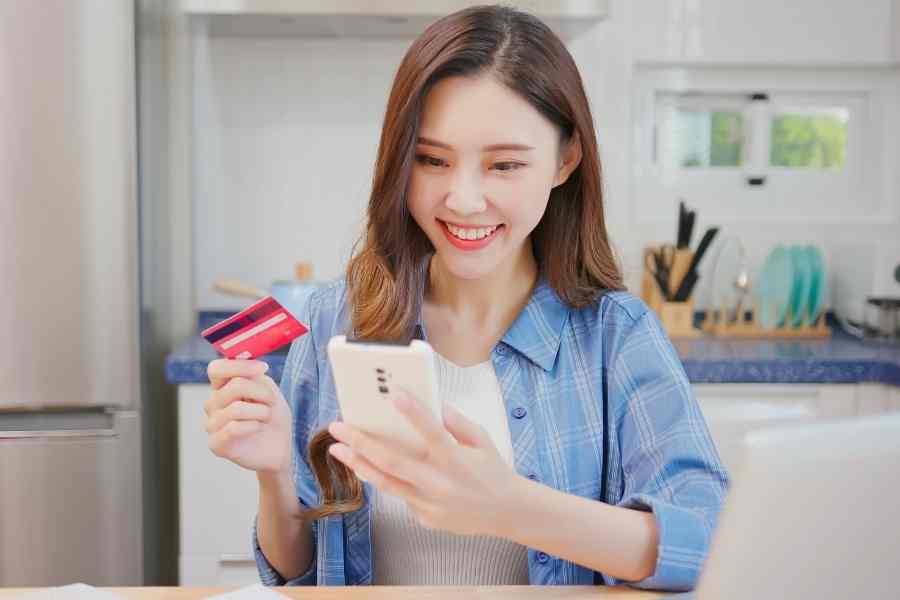 Want to Get Cash Back When You Shop?
Making extra money is easy with Rakuten!
Rakuten is a free app and browser extension that helps you find coupons and discounts when you shop online or in stores. You can earn up to 40% cashback when you shop at hundreds of partner retailers, plus get a $10 sign-up bonus and up to $30 in bonus cash for each person you refer!
22. Sell printables
On the list of easy side hustles that can make a ton of money, selling printables is right at the top. You can set up an Etsy shop or blog and sell printables to generate passive income.
So what kind of printables can you sell? The short answer is just about anything. But here are a few ideas for inspiration:
Home management/organization printables
Motivational/inspirational printables
Printables to help organize a blog or business
Educational printables for homeschoolers
Daily planners
Moving checklists
Recipe printables
Holiday-themed printables
If you're interested in making and selling printables, it's easy to get started. You'll need a design software program (I like Canva Pro) but otherwise, it's a low-cost side hustle idea.
23. Sell t-shirts
These days, you can design just about anything then put it on a t-shirt and sell it.
Or a mug. Or a phone case. And lots of other things.
If you've got a talent for coming up with great designs or meme-worthy sayings, you could give designing your own goods a try. You can sell your custom designs through Teepublic or Redbubble and they do all the work of manufacturing your product and shipping it to buyers.
24. Start a blog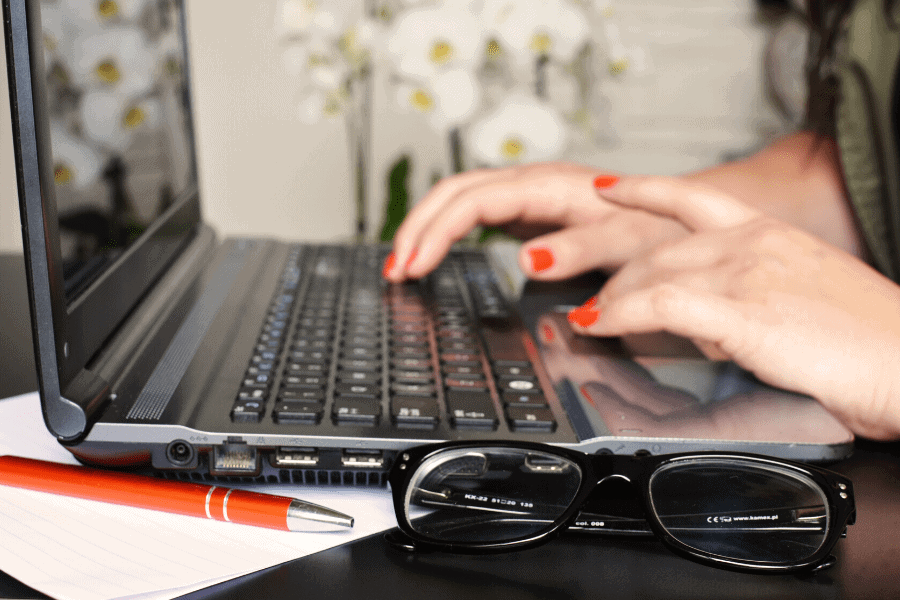 Blogging is hard but it can also be a lot of fun. And you can make money doing it in so many different ways, including:
Hosting ads
Writing sponsored posts
Selling a product
Selling a service (like freelance writing!)
Affiliate marketing
Starting a blog could help you to make money for Christmas (though it might not be this Christmas). Learning the basics of SEO and how blogging works can give you a solid foundation to start with.
If you're looking for a good blogging course, then I recommend Ready, Set, Blog for Traffic by Elna Cain. This is the blogging course I took when I was just starting out and she's a genuine expert at what she does.
25. Get paid to teach online
Online courses are everywhere these days and they're a great way to make real money from home.
And if you don't have any teaching experience, don't sweat it. You can still make $500 a month or more teaching online with the right platform.
That's where Outschool comes in.
Outschool is an online teaching platform designed for students K-12. Anyone can teach on Outschool, no teaching degree is required.
You just need an internet connection and a subject you're passionate about. There is a background check for teachers but this is one of my favorite easy side hustles for the holidays or any time when you need to make money.
Check out my complete guide to teaching with Outschool here!
26. Become a stylist with Stella & Dot
If you're the fashionable type, you could make some easy Christmas cash by selling your services as a Stella & Dot stylist.
When you join the stylist program you get your own e-boutique where you can sell Stella & Dot products.
It's a painless way to make money and it's also pretty fun if you're into jewelry. Plus, you can do it from home so there's no need to host in-person sales parties to try to drum up business.
27. Grow holiday savings by investing your spare change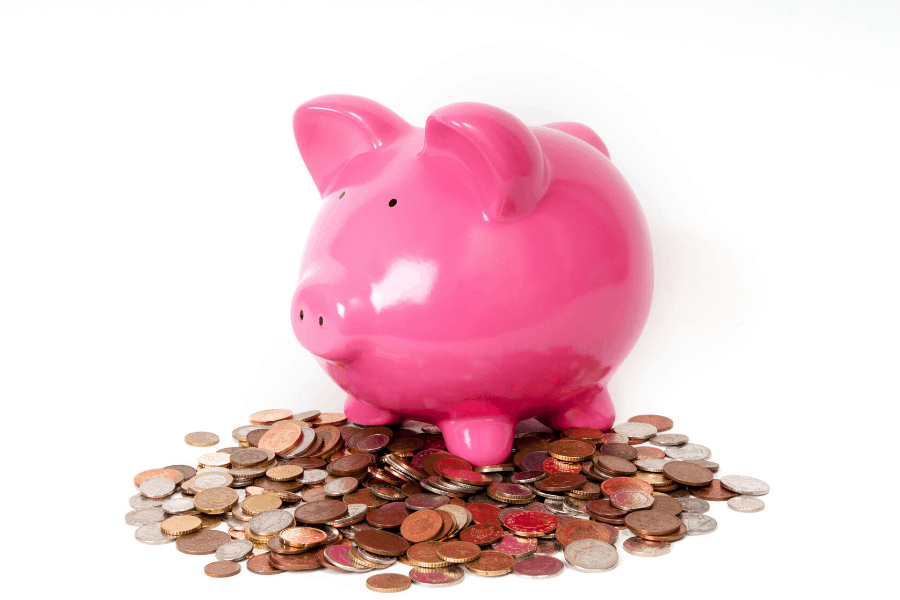 It might sound weird but you could make money for Christmas by saving money for Christmas.
Wait, how is that possible?
It's simple. You download the Acorns app and link it to your bank account. The app automatically rounds up your purchases and invests your spare change.
Investing for the holidays can be even better than saving because if your investments do well, your money grows faster than it would sitting at a bank. And every extra dollar counts when you're trying to figure out how to afford Christmas.
If that sounds good, get $5 to start investing with when you sign up for Acorns now!
Frequently Asked Questions
What's the fastest way to make money for Christmas?
If you need ideas for how to make money for Christmas quickly, selling things is usually the best option. You can sell valuable items you no longer need on Facebook Marketplace or take them to a pawn shop near you to get instant cash.
How to make money for Christmas without a job?
You don't need a job to make money for Christmas if you can start a side hustle or two instead. Some of the best ideas for how to make money for Christmas without getting a part-time or full-time job include doing yard work in the fall, selling baked goods, getting paid to run errands, and taking surveys online.
How to make money for Christmas as a teenager?
If you're a teenager who's looking for ways to make money for Christmas, you could try pet-sitting or dog-walking to earn extra cash. You might also try holding a yard sale or selling things you don't need for cash. For example, you might be able to sell old toys, books, clothes, or gaming consoles for extra money.
What should I do with the money I make for Christmas?
If you're trying to figure out how to make money for Christmas, you're obviously planning to spend it at some point. But in the meantime, you could keep the extra cash you're making in a high-yield savings account. A high-yield savings account can pay you a competitive rate on your balances, helping you to grow your money in time for the holidays.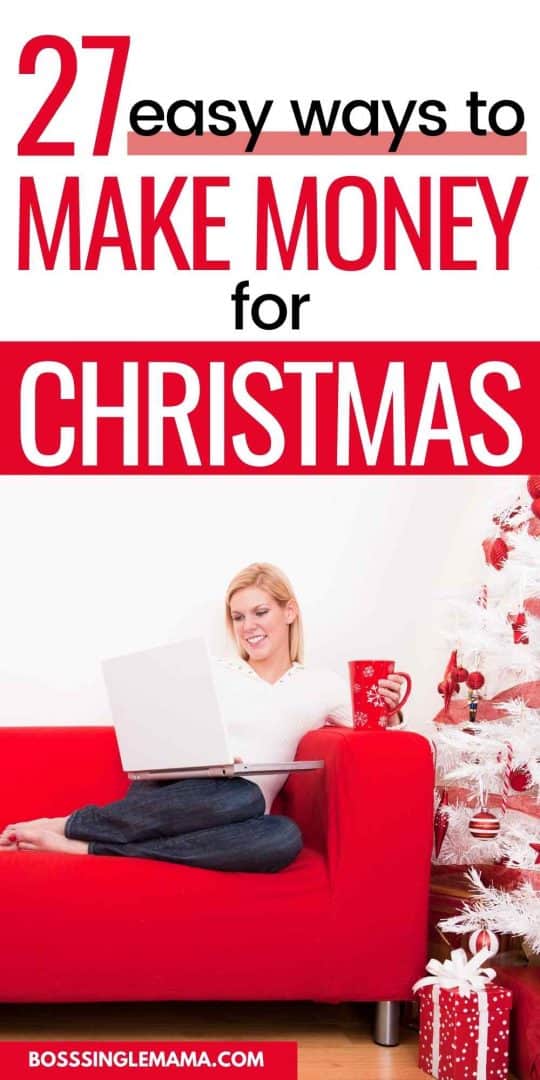 Final Thoughts
Figuring out how to make money for Christmas can make it easier to plan for the holidays. And that's especially important if you're trying to prepare for a frugal Christmas on a budget. Experimenting with different holiday side hustle ideas can help you find the best ways to create cash so you're not stuck feeling like a Grinch.
And don't forget to grab your free holiday budget planner!
Do you have any ideas for how to make money for Christmas?