Last Updated on May 13, 2023 by Rebecca Lake
Looking for summer jobs for teachers?
For many teachers, summer break means finding ways to make extra money before the new school year gets underway. Any extra cash you can make could go a long way if you're trying to stretch your paychecks over the summer months.
The good news is that there are lots of summer jobs for teachers out there, many of which can help you make good money on your own schedule.
Not sure where to look for extra income over summer vacation? Today, we're taking a look at some of the best summer jobs for teachers, including substitute teachers and retired teachers.
Related post: Do Teachers Get Paid in the Summer?
Table of Contents
Best Summer Jobs for Teachers to Make Money Online
Some of the most popular summer jobs for teachers are ones you can do online to make money from the comfort of your own home. Virtual jobs are a great place to put your teaching skills to work from your couch or even poolside.
1. Teach online with Outschool
Outschool is an online teaching platform for kids K-12 and it's a great opportunity for teachers to make extra money during the summer months or all year long.
The best part about making money with Outschool is that you don't need a bachelor's degree to teach (though that can help). You just need to have a subject you're passionate about and be able to pass a background check.
Outschool classes are taught via Zoom and you can schedule classes to fit into your free time. You can also set your own rates for classes so you have control over how much you earn.
There are Outschool teachers making a few hundred dollars a month and others making thousands so it's one of the best online summer jobs for teachers, in terms of earning potential.
Create your teacher account with Outschool to list your first class!
2. Become an online tutor
Tutoring is another great summer job for teachers that you can do online.
It's almost like being a summer school teacher, only you're doing it one-on-one from home versus teaching a group of kids in the classroom. You could make a little extra money–or a lot–depending on which tutoring platform you offer your services through and how many tutoring clients you have.
Generally speaking, online tutors can make $50 to $60 an hour or more helping elementary, middle school, high school or even college students with a variety of subjects. Making that kind of money on summer vacation can be great for your bank account.
If you're looking for websites to get started with online tutoring, here are some of the best-paying options:
If you're interested in tutoring offline, you can spread the word through friends and family that you're looking for students to help in your local area. You can offer general tutoring services or focus on specific subjects.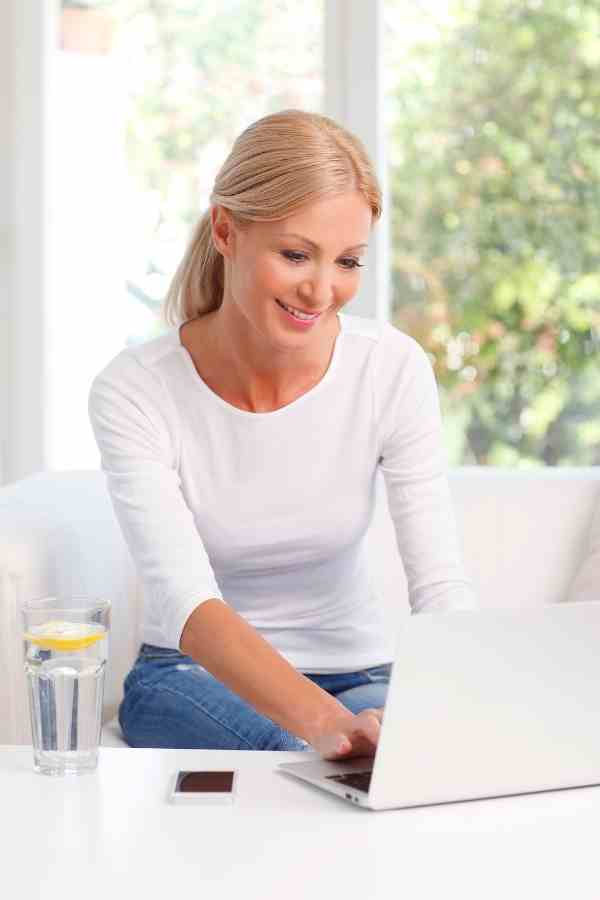 3. Be a college test prep instructor
Taking college entrance exams can be daunting and plenty of students might be interested in some extra study help. Online test prep instructors can earn good money online by helping high school students get ready for the SAT, ACT, GMAT, GRE, LSAT or MCAT.
Princeton Review, for example, is always looking for teachers who are interested in offering test prep tutoring in their spare time.
Tutoring sessions are mostly scheduled on nights and weekends. So this could end up being a great second job if you're teaching summer school classes or you want to make extra money during the school year.
There is an entrance exam that Princeton Review test prep instructors are required to take but this could easily be one of the best ways to make money from your teaching skills.
4. Create an online course
If you're not interested in actively teaching over summer break, there's another option: create an evergreen course.
Platforms like Teachable and Thinkific make it easy for teachers (or just about anyone else) to create a course and sell it online.
You decide what topic you want to cover, then create your course through the teaching platform you've selected. Once your course is live, students can purchase it again and again.
You may need to make periodic updates to keep your course fresh and up-to-date. But otherwise, this is an easy way to earn passive income using your teaching experience.
Ready to launch your online class? Try Teachable free for 30 days.
5. Get paid to proofread
Proofreaders get paid to correct errors and typos in written documents. They can be paid by the word, the hour or the project, depending on the proofreading job.
Online proofreading jobs are a great option for teachers who have an eye for detail and want a flexible way to make money on their own schedule.
It's relatively easy to start a proofreading side hustle. You'll need a laptop and internet connection, but it's entirely possible to land online jobs as a proofreader even with little to no experience.
If you're interested in getting paid to proofread, I recommend that you check out this FREE proofreading workshop.
---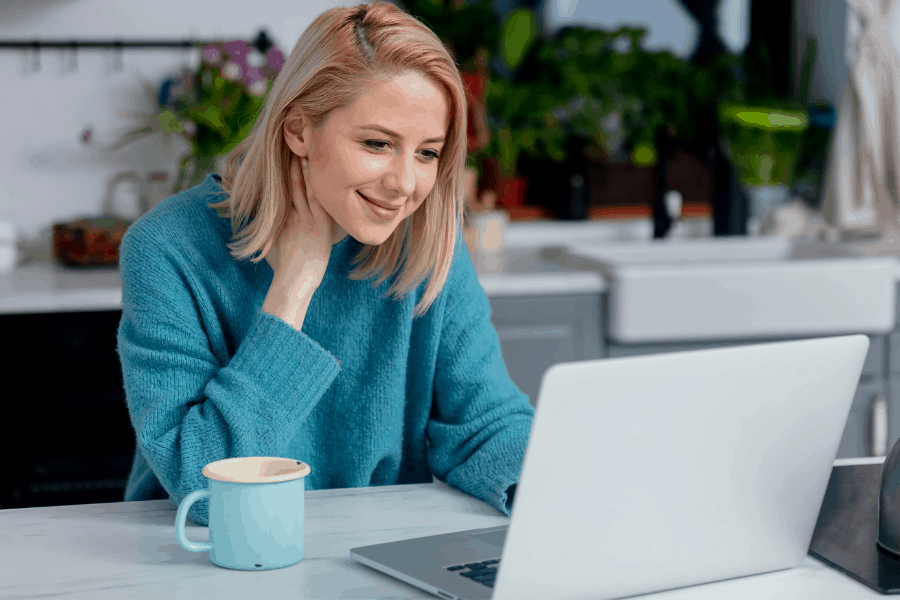 Want to get paid to proofread?
Sign up for a FREE webinar to learn how to make money proofreading online!
---
6. Online transcription jobs
Transcriptionists are paid to take audio files and convert them to written files. Similar to online proofreaders, they can get paid by the word, per hour or per project.
You'll need good organizational skills to become an online transcriptionist and of course, a laptop and internet. You'll also need a good pair of headphones for listening to audio files.
Taking online transcription jobs can be a good use of your skills if you're a fast typist. You can easily make $20 an hour or more as a transcriptionist.
If you're interested in how to get started, you can look for transcription jobs on sites like FlexJobs or Virtual Vocations.
---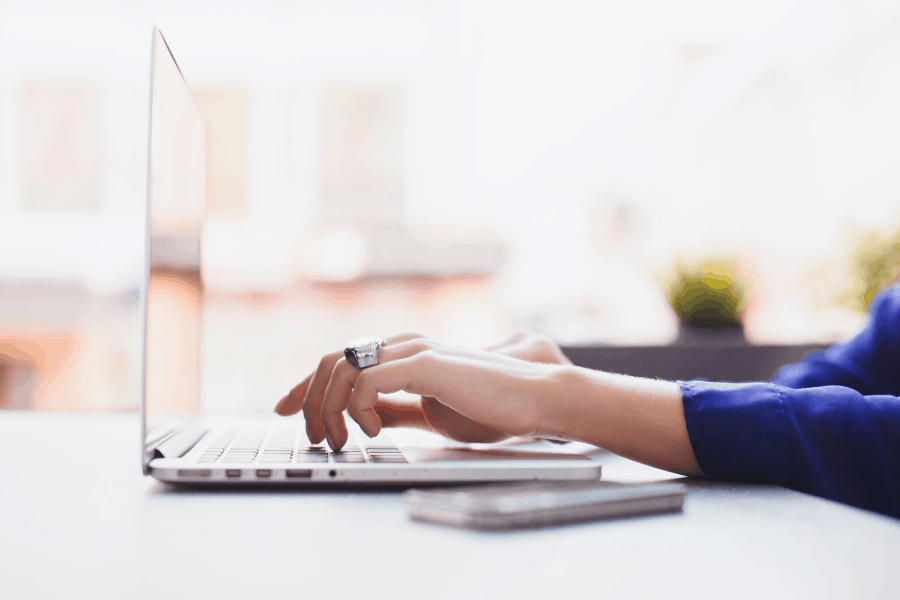 Want to get paid to type?
Learn how to become an online transcriptionist in this free mini-course!
---
7. Become a freelance writer
Freelance writing is one of the best summer jobs for teachers who are skilled at writing.
There are different ways to get paid to write online, including:
Copywriting
Ghostwriting
Blog content writing
Grant writing
White paper writing
Technical writing
Editing
You could even make money with creative writing jobs. Writing online is a popular option for teachers who want to be able to set their own hours.
Even brand-new freelancers can earn $100 or more per project, depending on their chosen niche. The best part is that as you gain more experience writing, you can charge a higher price for your services.
Here are some of the best places to look for work as a freelance writer:
8. Teach English online
Teaching English is a great summer job for teachers who want to make money online while lending a helping hand to people who are hoping to learn English as a second language.
VIPKID is arguably the most popular platform for teaching English to young people. With VIPKID, you can get paid to teach English to kids in China.
There is a pretty strenuous hiring process. But if you can secure a teaching position with VIPKID, you could easily make $20 an hour helping kids to master a second language.
9. Become a virtual assistant
Virtual assistants help business owners and bloggers run their businesses.
Becoming a VA could be a perfect opportunity if you're looking for summer jobs for teachers that allow you to put your organizational skills and communication skills to work.
Some of the tasks you might do as a virtual assistant include:
Decluttering emails
Managing social media accounts
Drafting or editing blog content
Scheduling appointments
Data entry
Creating PowerPoint presentations
Writing website copy
Some virtual assistants offer a broad range of services while others specialize in just one or two things. Pinterest VAs, for example, work exclusively with business owners who need help managing their Pinterest accounts.
VAs can easily make $35 to $50 an hour and some of the top virtual assistants earn $10,000+/month!
If you're interested in learning how to start a virtual assistant business, I recommend checking out Gina Horkey.
She has some great resources for people who are interested in becoming a VA, including her Jumpstart Your VA Biz Webinar and her more in-depth course, Fully Booked VA. Some of her students have built six-figure businesses online by applying what they've learned.
10. Online translation jobs
If you teach a foreign language or are fluent in one, then doing translation work online could be the perfect summer job.
Sites like Gengo and Stepes pay people with foreign language expertise to do translation work. Some of the things you might get paid to do include:
Website localization
App localization
Copywriting
Proofreading
Editing
Transcription
The average yearly pay for online translator jobs is just under $80,000. So this could easily be one of the most lucrative summer jobs for teachers who are comfortably fluent in a second language.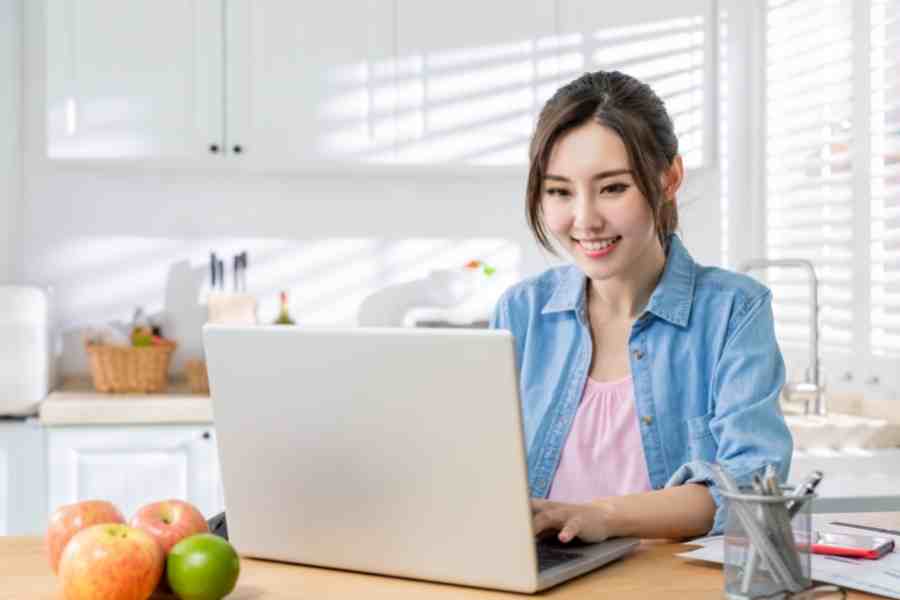 11. Start a blog
Blogging can be a part-time job or a full-time career for teachers who are passionate about their niche and understand how to monetize.
Starting a blog is fairly easy. But growing a blog and making it successful takes a little more work.
That's why summer can be a perfect time to give blogging a try.
Even if you don't have a lot of time on your hands over the summer, you could still use the break from school to learn about blogging and implement some of what you pick up.
There are lots of different ways to make money blogging, including:
Display ads
Affiliate marketing
Sponsored posts
Selling digital or physical products
Offering a service (like freelance writing)
If you're interested in making money with a blog, check out this step-by-step guide to starting a blog!
Ready to start your own blog or website? It's easy to get started with your own domain and hosting through Siteground. Plans are affordable, which is perfect for beginners!
12. Open a Teachers Pay Teachers account
Teachers Pay Teachers is an online marketplace where teachers can connect to buy and sell lesson plans.
If you're going to be using part of your summer vacation to create your lesson plans for the upcoming school year anyway, then Teachers Pay Teachers could be an easy way to make money!
Similar to Outschool, there are some teachers making a few hundred dollars a month on Teachers Pay Teachers while others make four or even five figures a month.
Whether you have experience teaching just one subject or different subjects, it's a great place to sell your lesson plans for cash.
13. Sell educational worksheets
In addition to selling lesson plans, teachers can also make extra money in the summer or all year round selling educational printables.
Sites like Classful.com allow you to upload your original worksheets and handouts, then sell them for cash.
It's free to sign up for a Classful account, though they do charge a transaction fee for each sale you make. But again, this can be a source of passive income since you can create your printables once, upload them, then sell them over and over.
You can use Canva to create your educational printables to sell.
Related post: How to Make Money With Canva
14. Sell printables on Etsy
Opening an Etsy shop is more of a side hustle for teachers but it could easily become a full-time job if your shop is successful.
Some of the things you can make and sell on Etsy include:
Handmade crafts
Jewelry
Knitted items
Crocheted items
Handmade candles
Handmade soaps
You can also make money selling printables on Etsy. My daughter has an Etsy shop and printables are one of her most popular items.
It's easy to create printables to sell on Etsy or another e-commerce platform like Shopify using a tool like Canva. Canva is user-friendly and you don't need extensive graphic design experience to use it.
15. Sell low-content books on Amazon
Selling low-content books and no content books can be another great summer job for teachers who want a creative way to make money.
Low content books and no content books have a cover design but the inside is what it sounds like: low or no content. Examples of low content books teachers can make and sell include:
Lesson planners
Student planners
Homework trackers
Gradebooks
Activity books (like ABC books, counting books or dot marker books)
Coloring books
You can also make low-content books that are unrelated to teaching, like a gratitude journal or a recipe book.
Amazon is the best place to publish and sell your low-content books since Amazon does all the work. You upload your low content book design (which you can create in Canva), then Amazon prints and ships it for you each time someone orders a copy.
Meanwhile, you earn a royalty for each copy you sell. It's a great way to potentially make a lot of money doing what amounts to part-time work.
16. Start an online bookkeeping business
Starting an online bookkeeping business may be one of the best summer jobs for teachers who have an aptitude for numbers or a love of math.
Online accountants work with small businesses (and large businesses) to help them keep the books and maintain good records for tax time. This is a summer job you can do entirely from home though if you'd like to meet new people, you could canvas businesses in your local area that might be looking for a bookkeeper.
There's a little bit of training that goes into becoming an online bookkeeper. If you're looking for a great resource to learn what it's all about, be sure to bookmark these FREE virtual bookkeeping courses.
17. Get paid for your opinions
Taking surveys and doing market research online are two of the easiest summer jobs for teachers since you can make money from your phone.
There are a number of websites that will pay you for your opinions. You just have to answer a few simple questions to make money.
If you're looking for some of the best survey sites to try while you're lounging by the pool or enjoying the summer breeze in the backyard, here are my top recommendations:
You may not get rich taking surveys online. But summer is a great time of year to earn some money the lazy way just by getting paid to answer questions.
---
Make Quick Cash With Survey Junkie
Take surveys. Earn rewards. Get paid.
Making extra money is that easy when you create an account with Survey Junkie. It's free to sign up and you can earn real cash in your PayPal account or free gift cards, just for answering questions and sharing your opinions.
---
18. Join an online focus group or research study
Focus groups allow businesses to test products before they hit the open market.
Joining a focus group or becoming an online research study participant can be a great way to potentially make a lot of money over the summer break.
The amount you can earn varies but it's possible to make $100+ per hour by joining focus groups.
If you're looking for focus groups to join over the summer, here are two options you can try:
Looking for a remote gig or work-from-home job? Virtual Vocations features remote jobs and at-home jobs in over 50 categories so you can find a role that fits your skills. Create a Virtual Vocations account and start browsing listings to find your next remote job!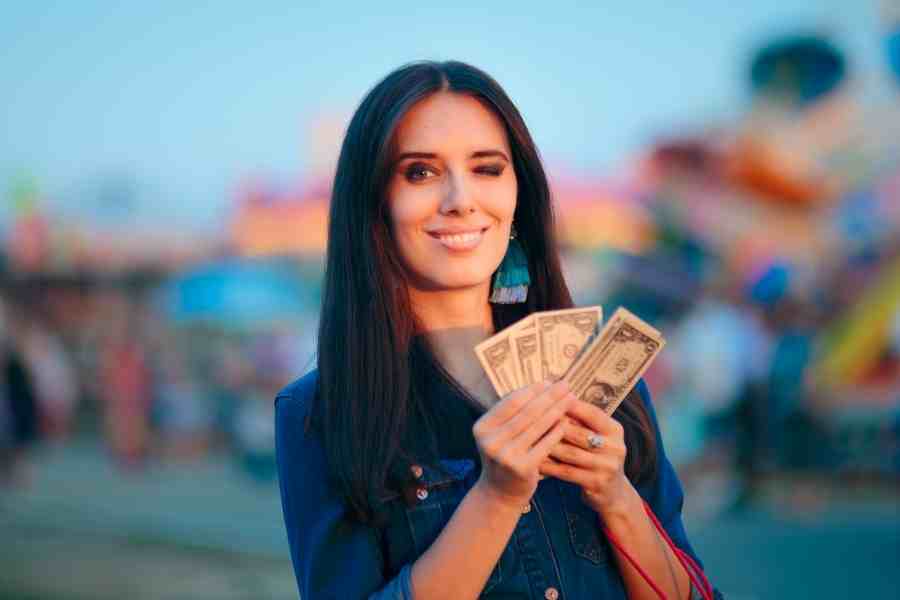 Offline Summer Jobs for Teachers
The great thing about online summer jobs for teachers is that you don't have to leave the house to earn a part-time or full-time income. But if you'd like to get out and enjoy the summer weather while making some money, here are some of the best ways to do it.
19. Summer school teacher
Plenty of public schools across the United States offer summer school programs to help kids who may have fallen behind during the school year get caught up.
If your school district offers it as an option, you could be a summer school teacher to make extra money. According to ZipRecruiter, the average summer school teacher salary is $3,292 per month.
That's 3,292 good reasons to consider teaching summer classes. Aside from your current school, you can also check around for other summer teaching gigs. For example, you may be able to find temporary teaching positions at local community colleges.
20. Camp counselor
Many parents send their kids to summer camps each year. Those summer camps need camp counselors and other helpers to take care of the kids who attend.
There are different places teachers can look for camp counselor jobs. For example, you can start with your local YMCA.
The YMCA offers day camps for kids of all ages and at risk youth. You can also check around to see if any local summer camps near you are hiring or check for camp counselor jobs online at the American Camp Association.
21. Local tour guide
Teachers who know their local area well might consider a summer job as a local tour guide.
For example, where we live one of the most popular tour guide jobs involves doing ghost walks through the downtown area at night. My old hometown hired tour guides to take people on restaurant crawls, since the city was known for its dining scene.
Being a tour guide is a slightly different way to make money compared to other summer jobs for teachers. But it could be perfect for a history teacher, a foodie or anyone who likes meeting new people.
22. Dog walker or pet sitter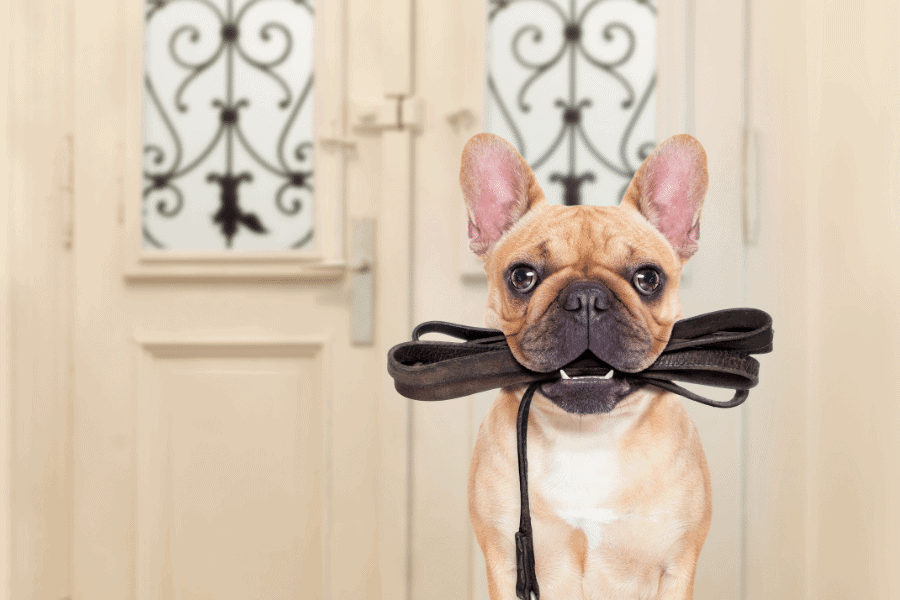 Dog walkers and pet sitters get paid to play with other peoples' dogs and cats. This is a great summer job for a teacher who's an animal lover.
You can let friends and family know that you're offering dog walking services to find gigs in your local area. Or you can create a profile on a site like Rover.
Rover matches pet owners with pet sitters and dog walkers. The average Rover dog walker makes $1,000 a month so it's worth checking out if you want to make money spending time with dogs or cats.
Create your Rover profile and start looking for dog walking or pet sitting jobs.
23. Work at a theme park
Theme parks are always hiring during the summer months since they perpetually need extra help to deal with the crowds.
Some of the jobs teachers can get at theme parks include:
Food and beverage service
Attraction attendant
Entertainer
Maintenance crew
Housekeeper (at theme parks that are part of a larger resort)
Concessions worker
Aside from theme parks, you can also find summer jobs for teachers at other types of entertainment venues.
For example, you might check out job openings at local farms, water parks, museums and science centers, zoos or even casinos. The International Association of Amusement Parks and Attractions (IAAPA) maintains a job board where you can find openings at different types of attractions across the United States.
24. Become a flea market flipper
When the weather warms up, plenty of people head out to flea markets, yard sales, garage sales and estate sales to find hidden treasures. That's a great opportunity for teachers to make extra money flipping items for cash.
Flipping means buying something at one price (or getting it for free), then selling it to someone else at a higher price.
There are lots of things you can sell to make money. Some of the most popular items to flip include:
Electronics
Cell phones
Gaming systems and games
Tools
Lawn care items
Small appliances
Jewelry
Watches
Shoes
Designer handbags
Some of these items are also great things to sell to a pawn shop if you need extra cash.
You can flip items on Facebook Marketplace, local Facebook bargain groups, Craigslist, eBay or even Etsy. It's all about finding the right items to flip and the right place to sell them to maximize your profits.
If you're interested in flipping items for money as a summer job or year-round side hustle, I recommend taking a look at Flipper University.
This free workshop was created by Rob and Melissa, a flipping duo who earn a six-figure income from reselling low- and no-cost items.
25. Get a restaurant job
Local restaurants are another option for finding summer jobs for teachers. A lot of the time, they're short-staffed and don't have enough people so there are plenty of opportunities for teachers to find serving jobs or work as a host/hostess.
(I waited tables for many years and there were always a few teachers on staff once June rolled around–they were a summer institute.)
Unless you work at a restaurant that offers a high hourly wage, most of the money you'll make with a summer hosting or serving gig will come from tips. But there is pretty decent earning potential if you work at a restaurant that gets a steady flow of customers all summer long.
26. Get paid to deliver food
If you don't necessarily want to serve food, you could still make money delivering food over the summer.
With UberEats or DoorDash, you could make an hourly wage plus tips for delivering food to customers from local restaurants.
You'll need a reliable vehicle (or a scooter, moped or bike) but this could be an easy way to make extra money over the summer.
Sign up to become a dasher with DoorDash.
27. Deliver groceries
If you're looking for other delivery summer jobs for teachers, you could try shopping for Instacart.
Instacart pays an hourly wage to shoppers to fulfill customers' grocery lists and drop off the items. You can also get tips for each shop you complete.
Becoming an Instacart shopper could be a good idea if you don't mind spending time cruising the grocery aisles and you want to make money with a flexible schedule.
Get started with Instacart and get paid to shop for groceries.
28. Get paid to lose weight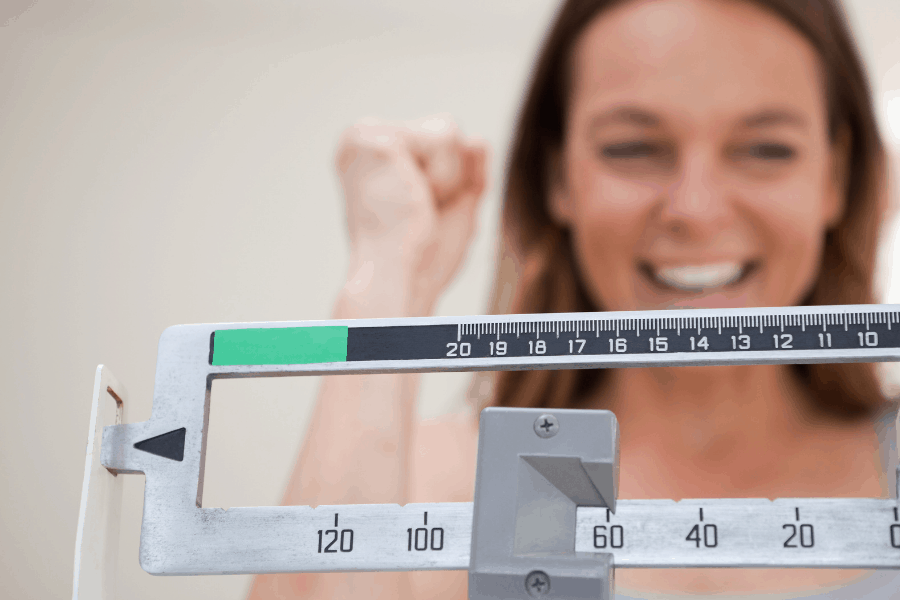 The summer months are when plenty of people think about getting into shape. If you're hoping to shed a few pounds before the new school term starts, you might try making money with HealthyWage.
HealthyWage allows you to create a wager based on your weight loss goal. If you reach your goal, you get cash.
It's a great incentive to stick with your healthy regime and lose weight. And if you know some teacher colleagues who are also interested in getting in shape, you could create a team challenge and win up to $10,000.
Start your HealthyWager and get paid to lose weight!
Bottom Line: Summer Jobs for Teachers Are Everywhere
Finding ways to make extra money as a teacher can provide you with cash for a summer vacation or just help you keep up with the bills during the summer months. Several of the summer side hustles included here allow you to put your teaching skills to work but that isn't the only way to make money.
Need more ideas on ways to make money? Read these posts next:
What are your favorite summer jobs for teachers?