Last Updated on May 13, 2023 by Rebecca Lake
When you need to save money fast, changing your spending habits can have a big impact on your budget. Trying a spending freeze challenge can be a great way to potentially save a lot of money.
A spending freeze means cutting out all unnecessary spending for a set time period. You may also hear a spending freeze referred to as a no spend challenge, spending fast or a spending diet.
If you're hoping to get closer to your financial goals, this spending challenge can help you do it. Keep reading to learn what a spending freeze is and how you can use it to take control of your money.
What Is a Spending Freeze?
A spending freeze is a commitment to not spending money unnecessarily for a specific period of time. You would still need to pay your monthly bills during this time but you're reining in discretionary spending and cutting out the "extra" in your budget.
You can choose how long to freeze spending. For example, if it's your first spending freeze you might only be comfortable doing a no spend weekend.
If you want to challenge yourself more, you could shoot for a whole month of no spending or a yearlong spending freeze.
The goal of a spending freeze is to allow you to spend less money so you can get some extra motivation to save. By avoiding spending money on things that are not basic needs, you can begin to develop good money habits that can help you get into a regular habit of saving.
Spending freezes are a useful tool for improving your personal finances but businesses and governments also rely on them.
For example, it's not uncommon for local governments to use spending freezes to manage county finances. Spending on county operations may be limited to critical services only until the start of the new fiscal year.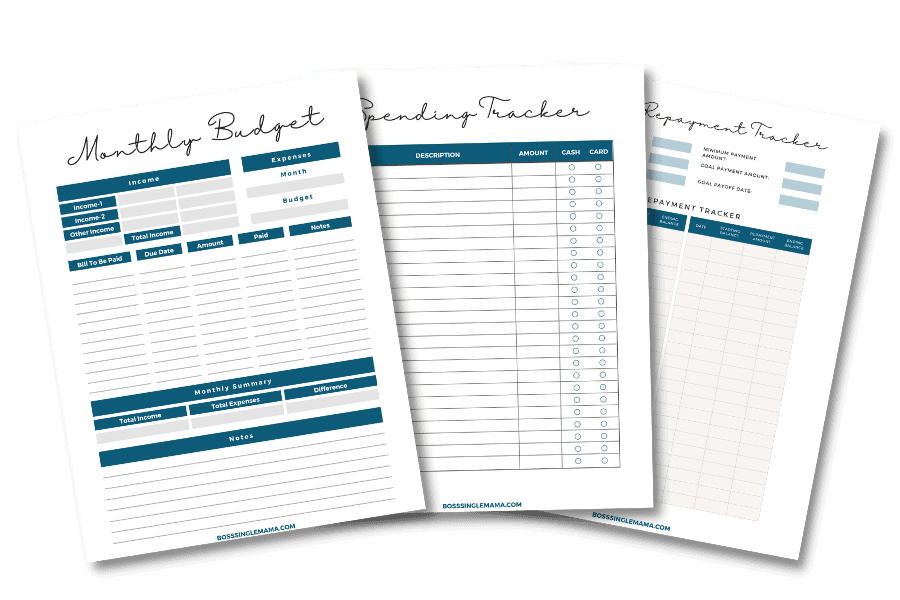 ---
Take Control of Your Budget!
Grab these FREE budgeting printables and get your finances on track when you join the weekly newsletter!
---
What Are the Benefits of a Spending Freeze?
A spending freeze can yield numerous benefits, if you're committed to seeing it through. Understanding what you could get out of a spending freeze can help you decide if doing one is right for you.
1. Reset your financial habits
A spending freeze can be a great opportunity to hit the reset button on your money habits. If you use spending as a coping mechanism, for example, or you don't track your spending at all, a spending freeze is a good way to put the brakes on those bad habits temporarily.
Pro tip: Use a budgeting app or a budgeting planner to keep track of spending.
Looking for a simple money management tool? Empower makes it easy to track spending, saving, investing, and budgeting in one place so you can tackle your financial goals!
2. Save money
A lot of people want to save money but all too often don't. More than half of Americans say they're uncomfortable with the amount of money they have in their emergency fund, for example.
A spending freeze allows you to trick yourself into saving since you're not allowed to spend money on unnecessary items. How much extra money you're able to save by freezing spending can depend on your budget and where your money normally goes.
3. Fund your money goals
Setting clear goals can help you get ahead financially and a spending freeze can help you get closer to those goals. For example, you might take some or all of the money you save with a spending freeze and use it to:
Pay down credit card bills
Grow your emergency savings account
Get a month ahead on bills
Set aside money for a new car
Make a dent in other debts (for example, you could make an extra car payment with your savings)
Jumpstart your retirement savings
Even if you're not able to save a significant amount of money with a spending freeze, every little bit counts. More importantly, you're learning good financial habits that you can pass on to your kids.
Looking for a simple money management tool? Empower makes it easy to track spending, saving, investing, and budgeting in one place so you can tackle your financial goals!
4. Prioritize needs vs. wants
Living below your means is important for saving money. When you live below your means, you're not spending more than you make.
Part of learning how to live within your means is being able to prioritize the most essential items in your budget and cutting out spending distractions.
If you've ever run out of money before the end of the month, a spending freeze can help you get perspective on what should be most important when planning your budget.
5. Family bonding
Spending time together as a family is a great way to make memories but that often means spending money. One of the best things about a spending freeze is that it forces you to get creative when it comes to having fun.
Instead of going to the movies or an amusement park and spending money, for example, you're obligated to look for free activities you can do together instead. The upside is that you have a chance to have some different experiences that can help bring you closer together.
That might mean cooking a nice dinner together with the kids pitching in or enjoying a free date night at home with your spouse or partner. Those are both free things that can be enjoyable.
If your attention is always stretched thin between multiple kids and your spouse or partner, you can plan one-on-one activities with each family member. You're not only getting your finances on the right track but you're strengthening your relationships.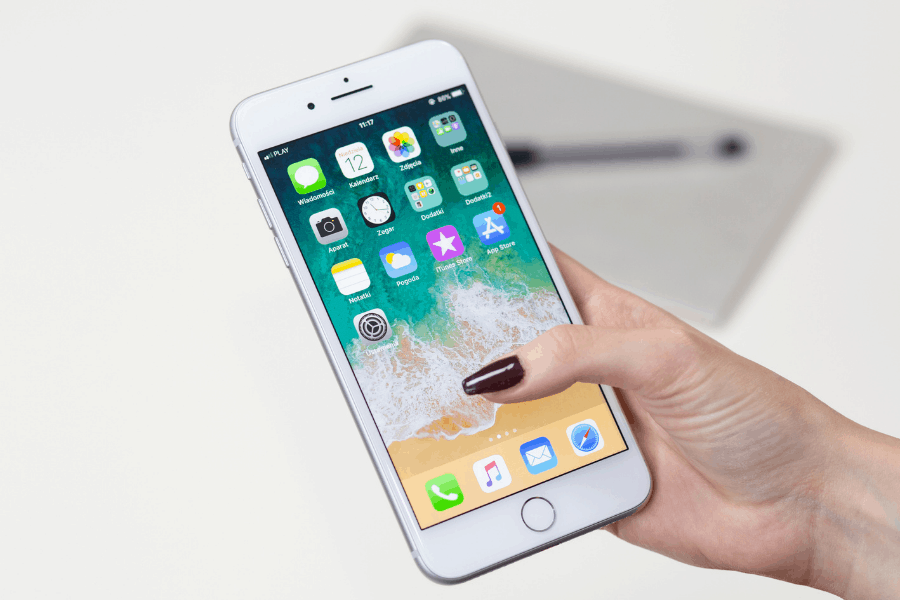 Get $5 Free Cash With CashApp
#1 rated in the App Store!
CashApp makes it easy to send money, get paid, save, and invest all in one convenient mobile app. Sign up and start doing more with your money!

Use code VZXRXZN to sign up for Cash App and earn your $5 bonus.
What Are the Spending Freeze Rules?
Creating your own spending freeze means that you have some flexibility in how you set it up. You can set rules that align with your budget and choose a time frame that you're most comfortable with.
Here are some of the most important spending freeze rules to cover when drafting your no spend plan.
1. Choose a time frame
As mentioned, spending freezes take place over a set period of time and it's up to you to decide how short or long it should be. For example, you might choose a spending freeze that lasts:
From Christmas until the end of the year
Two days
One week
One month
Signing on for a no spend month can be a good option if you want to do a hard reset of your budget. But if you can't go cold turkey on spending for an entire month then a week or a weekend is sufficient.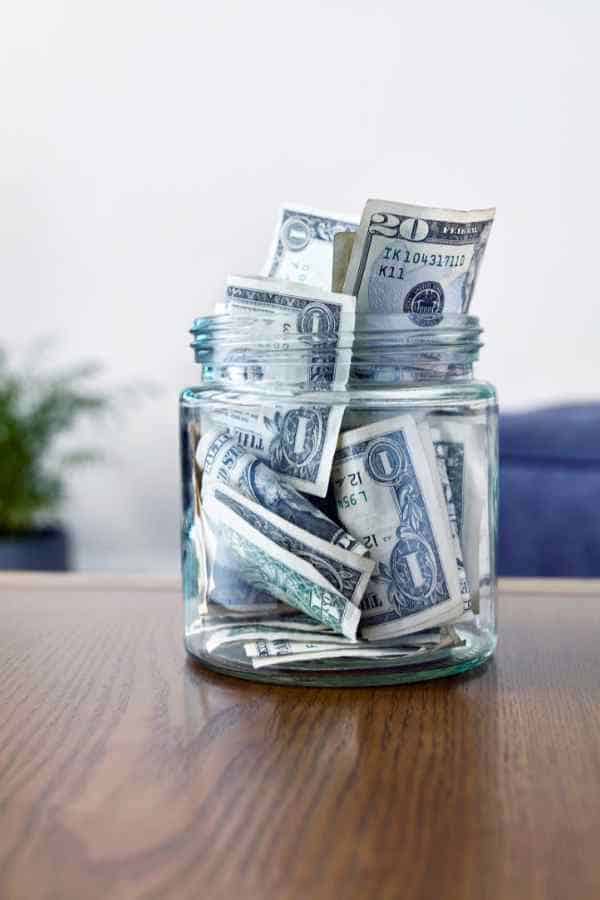 2. Decide what you won't spend money on
Perhaps the hardest part of setting spending freeze rules is deciding what gets cut. You might be wondering if you can still go to the grocery store, for instance, or if you should be aiming to spend no money at all.
Reviewing your budget categories can be a good place to start. Ideally, you won't spend a dime during your spending freeze but it's a good idea to leave some wiggle room.
So you might agree to not buy any new clothes during your spending freeze, for instance. But if a true emergency pops up, like a car repair, then you can cut yourself some slack and pay for it.
3. Remove the temptation to spend
At the start of the freeze, you might be optimistic about your ability to resist the urge to buy things you don't need. As time goes on, however, you might find yourself in situations where it's all too easy to spend. That's especially true if you're trying a one-month spending freeze.
Here are some clever ways for avoiding spending:
Leave your debit card and debit cards at a home, and only carry a small amount of cash with you.
Consider freezing your credit cards in a block of ice if you're itching to spend.
Remove your debit or credit card information from online shopping portals.
Unsubscribe from the email list of your favorite store or stores so you're not lured into shopping with inbox ads.
Staying off social media so you're not bombarded with shopping ads all day.
Remember that a spending freeze extends to gift cards as well.
If you received gift cards for the holidays or as birthday gifts, you should include those in your no spend challenge. You could even go a step further and swap them for cash at a gift card exchange kiosk.
Start making money with MyPoints! Want an easy way to earn extra cash? Earn MyPoints Rewards that you can redeem for cash or gift cards just for doing simple tasks. Sign up for MyPoints and get a $10 Amazon gift card!
4. Get an accountability partner
A spending freeze is only as good as your commitment to it. One of the best ways to stay on track is to tell someone else about your spending challenge.
An accountability partner can act as a check on your temptation to spend. You can ask a sibling, best friend, or someone else you trust to help you stay accountable throughout the challenge.
Telling other people that you're freezing spending temporarily can also make it easier to say no to things that might require you to spend. You might get some funny looks or even questions about your choice but while everyone else is spending, you'll be saving.
5. Have a plan for the money you save
Saving money is a great thing but it's important to have an idea of what you want to do with the extra cash you end up with once your spending freeze is over.
For example, you might decide to put it in a high yield savings account. High yield accounts from online banks can offer competitive rates while charging minimal fees.
You could use a high yield savings account to hold your emergency fund or fund another goal, while growing your money faster.
Looking for the best high yield savings option? Compare savings account rates online at top banks and credit unions now!
Tips for Saving Money During a Spending Freeze
If you've never done any type of spending challenge, you might not know what to expect or which mistakes you should avoid. Jotting these money-saving hacks down in your digital planner or on a piece of paper can help you carve out the most savings possible during your spending break.
Menu plan. Meal planning puts you in control of what you spend at the grocery store. If you're organized enough, you could plan out some dirt cheap meals to cover the entirety of your spending freeze. If you're not sure how to get started with meal planning, you can sign up for a free trial of $5 Meal Plan.
Stock up. Planning ahead is a simple way to save money and avoid spending during a spending fast. For example, if you're going to do a weeklong spending freeze you'd want to buy a week's worth of groceries and toilet paper before the start of the freeze. You can also stock up on other critical items you might need, like diapers or formula if you have a baby at home, pet food and any necessary medications.
Reuse and repurpose things around the house. Some of the biggest money waters are simple things you probably don't even think about. Paper towels, for instance, can cost a decent amount of money and they just end up going in the trash! Using reusable hand towels, cloths and napkins instead is an easy way to increase savings.
Use Ibotta. If you're stocking up on groceries or household essentials, you can save money before your spending freeze officially starts by shopping with the Ibotta app. Ibotta pays you real cash back at partner grocery stores and retailers, plus you can get up to $20 in bonus cash when you download the app!
---
Spending Freeze FAQs
When is the best time to try a spending freeze?
There is no right or wrong time to freeze spending. Some people may prefer to wait until January when they're starting a new budget for a new year. Others may prefer to start a spending freeze in October or try a no spend November so they can save some quick cash for the holidays.
You can choose to start a spending freeze at any time, though you might want to give yourself a window in which to plan. So, for example, you could do your planning and stocking up from Monday to Sunday, then start your freeze the next week.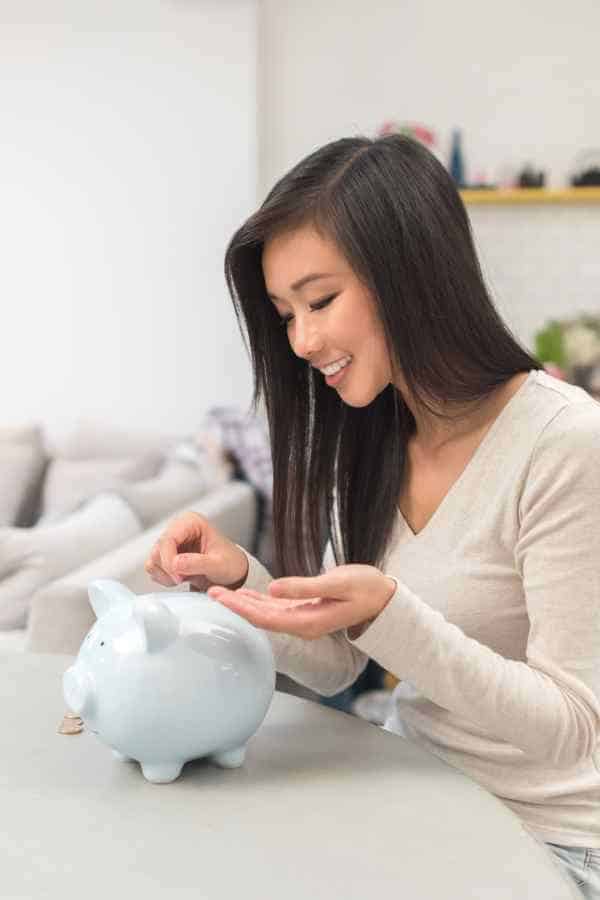 How much money can you save with a spending freeze?
The amount of money you save by freezing spending will depend largely on your budget. If you're used to spending hundreds or even thousands of dollars each month on discretionary items, then you might be in for a real surprise when you add up just how much you've saved at the end of the freeze.
On the other hand, if you've already cut your budget down to the bare bones you might not see as much of a savings increase. Again, however, every little bit you're able to add to savings matters.
Why is spending money so hard to quit?
Overspending can happen for different reasons. You might use spending as a crutch to make yourself feel better when you're having a hard day. Or maybe you grew up watching your parents spend freely with no thought to the financial consequences.
The good news is that you don't have to stay stuck in those old patterns. You can learn new financial habits, which can sometimes mean taking drastic measures like instituting a spending freeze. In some cases, jolting your system a little is the only way to realize that your spending habits need a wake-up call.
Bottom Line: Save Money With a Spending Freeze
With inflationary costs making everything more expensive, a spending freeze could be an ideal way to add some money back to your budget. Whether you're starting your spending freeze at the beginning of the year, the end of the year or somewhere in the middle, sticking with it can help you see some positive results when it comes to your finances.
Need more money tips? Read these posts next:
Spending Freeze Rules (Save Money Fast)