Last Updated on November 6, 2022 by Rebecca Lake
You want to save money.
But your budget doesn't exactly give you much room to do that.
Sound familiar?
If it does, you're not alone. It's estimated that between 40% and 50% of Americans are stuck living paycheck to paycheck.
I've totally been there and I know how sucky it is to want to grow your savings only to feel like there just isn't enough money to go around.
And saving can be even harder if your income suddenly drops, something that happened a lot of people in 2020.
The reality is, there are always going to be obstacles in the way when you're trying to save. But the good news is, you can get around them.
So to help you out, I've rounded up some of my favorite and best ways to save money on a tight budget. These tips can help you grow your cash cushion so you never feel broke again!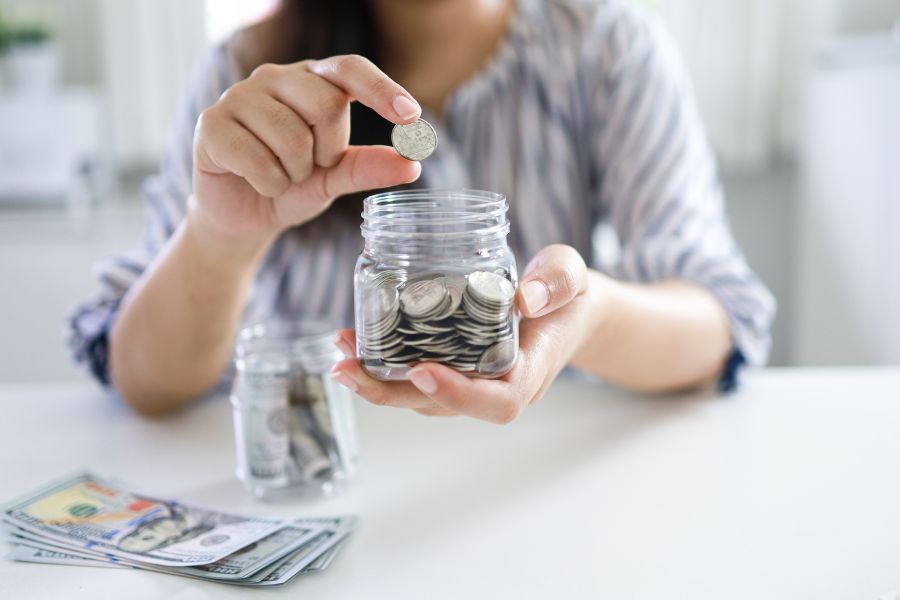 You might also like:
Behind on Bills? 10 Things You Can Do Right Now to Fix It
Laid Off From Work? 7 Money Moves to Make Now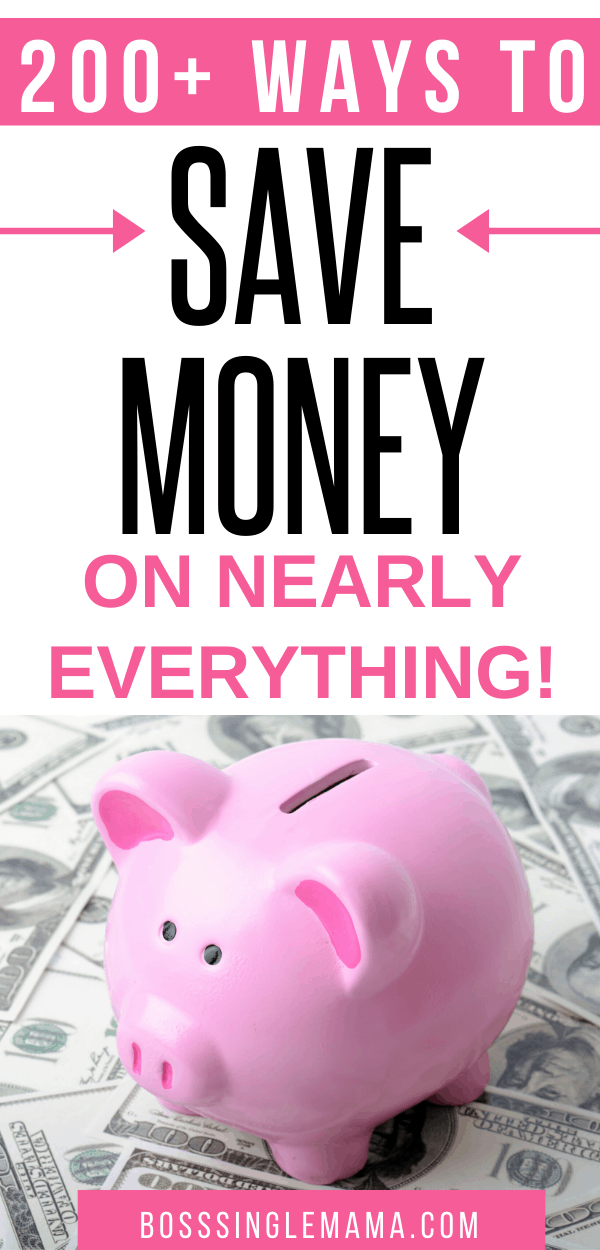 220+ Real Ways to Save Money on a Tight Budget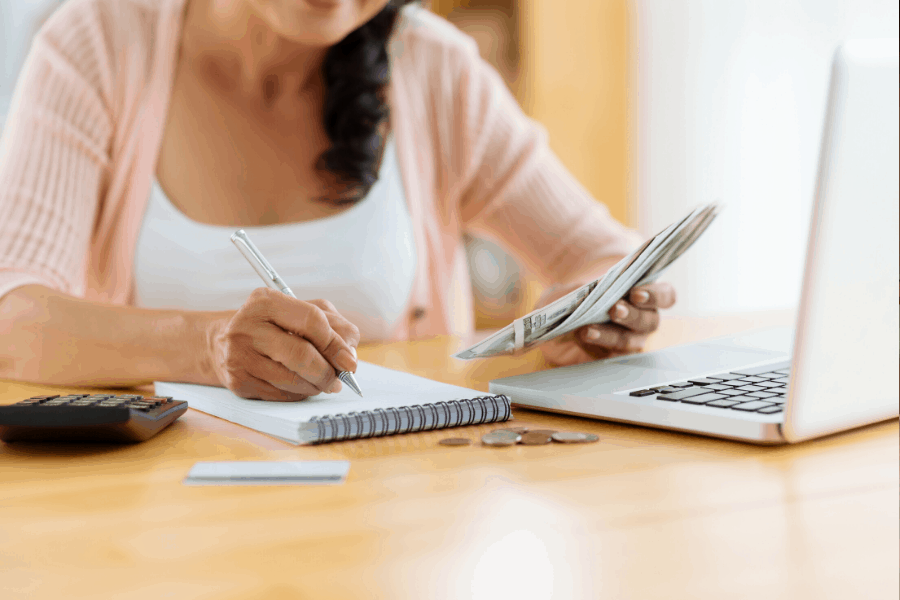 There are quite a few money-saving tips here. And honestly, trying to figure out how to save money on a low income can be a little overwhelming.
So to make it easier, I've grouped all the different ways to save money on a tight budget by category. You can read them in order or skip around, it's up to you!
Smart ways to save money on housing costs
Rent and mortgage payments likely take up the largest share of your monthly budget. These tips can help you save money on housing costs if you rent or own.
1. Learn how to do basic maintenance and repairs so you don't have to hire a handyman every time something breaks. It's one of the simplest ways to save money on a tight budget.
2. Get your HVAC system serviced twice a year to keep it running more efficiently. (Bonus points if you can learn how to service it yourself!)
3. Bundle your homeowner's insurance with your car insurance to snag a discount.
4. Ask about other discounts aside from bundling. For example, your insurance company may offer a discount if you're a member of the military or work for a certain employer.
5. Shop around and compare homeowner's insurance rates (or renter's insurance rates if you rent) to get a better deal.
6. Consider refinancing your mortgage while interest rates are low, which could reduce your monthly payment and save you money.
7. Rent out a room in your home to bring in extra income if that's feasible for you and your family.
8. Declutter your home to get rid of things you don't need and commit to buying less stuff.
9. If you do need to buy furniture, home decor or other home-related items, consider buying used instead of new.
10. Think about downsizing to a smaller property to save on housing costs. (My friend and her family of four moved into a tiny home a year ago and they couldn't be happier!)
11. If you rent, ask your landlord if you can get a discount on rent pay prepaying a certain number of months in advance or locking in a longer lease term.
12. Think carefully before purchasing a home warranty if you're buying a home. Weigh the cost you'll pay against the benefits and coverage.
Practical ways to save money on groceries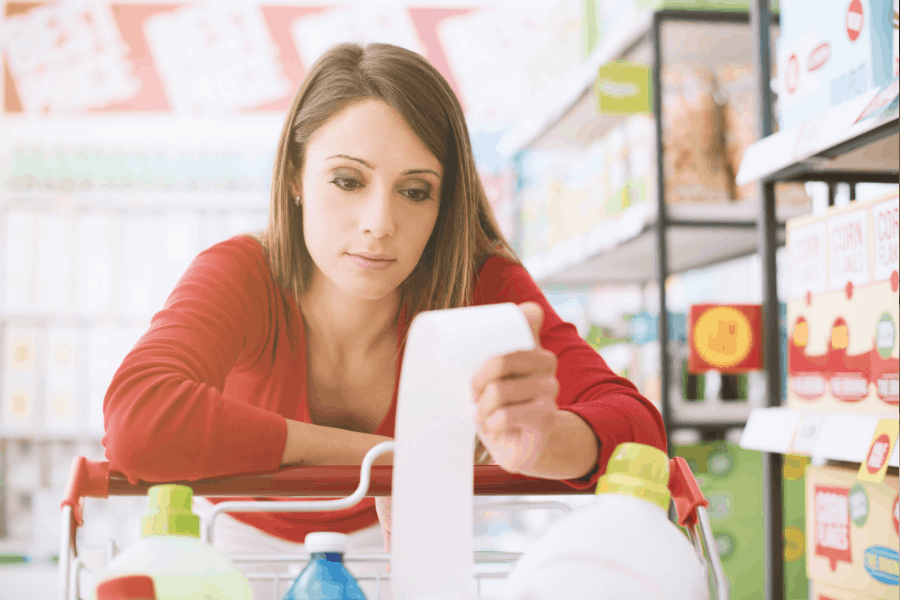 Groceries can eat up a huge part of your budget (pun intended 🙂 ) but there are plenty of ways to save money on groceries. Here are some of my favorite ways to save money on a tight budget while still keeping my family fed.
13. Meal plan, meal plan, meal plan. If you need some help getting started, check out these meal planning tips for beginners.
Or sign up for $5 Meal Plan to get all of your meals planned out for you each week.
14. Don't go grocery shopping without first making a list of what you need.
15. Shop your pantry first before you go to the grocery store. You might be surprised at how many meals you could make with things you already have on hand.
16. Grow what you can at home. If you don't have space for a vegetable garden, you can still save money with an indoor herb garden.
17. Stick to buying seasonal fresh fruits and vegetables as much as possible.
18. Learn the most effective ways to reuse fruit and vegetable scraps to cut down on food waste.
19. Incorporate more meatless meals into your menu plan.
20. Wean yourself away from buying soda and processed foods as much as possible.
21. Skip the name-brands in favor of generic brands to save money on groceries.
22. Repurpose leftovers into new meals as much as possible.
23. Don't be afraid to buy markdowns or other items from the bargain bin. Just remember to check the use-by dates and plan to use those items sooner rather than later.
24. Sign up for your favorite grocery store's loyalty program and clip digital coupons to your card.
25. If your store offers a coupon kiosk, remember to print out those coupons before you start shopping to find extra deals.
26. Plan meals around what's on sale at the grocery store each week.
27. Shop the outside edges of the store as much as possible, since the middle aisles tend to contain pricey processed foods.
28. Don't take your kids grocery shopping with you. You're almost guaranteed to end up with extra items in your cart you hadn't planned for.
29. Shop online for groceries and use delivery services or free pickup to save money.
I shop weekly using Instacart and it's saved me hundreds of dollars since I'm less likely to make impulse purchases. Plus, it's also saved me hours and hours of time which is almost as valuable to me as saving money.
30. Buy in bulk if the per-unit price is a better deal than buying items individually. Just make sure that you're stocking up on items you know you'll use and that have a long shelf life.
31. Use Ibotta to save money on groceries.
This is easily one of my favorite ways to save money on a tight budget. Plus, you can use Ibotta with Instacart which is great if you'd rather get groceries delivered or pick them up.
You might also like:
53 Dirt Cheap Meals for Frugal Families on a Tight Food Budget
35 Cheapest Foods to Buy When You're Living on a Tight Budget
Easy ways to save money on utility bills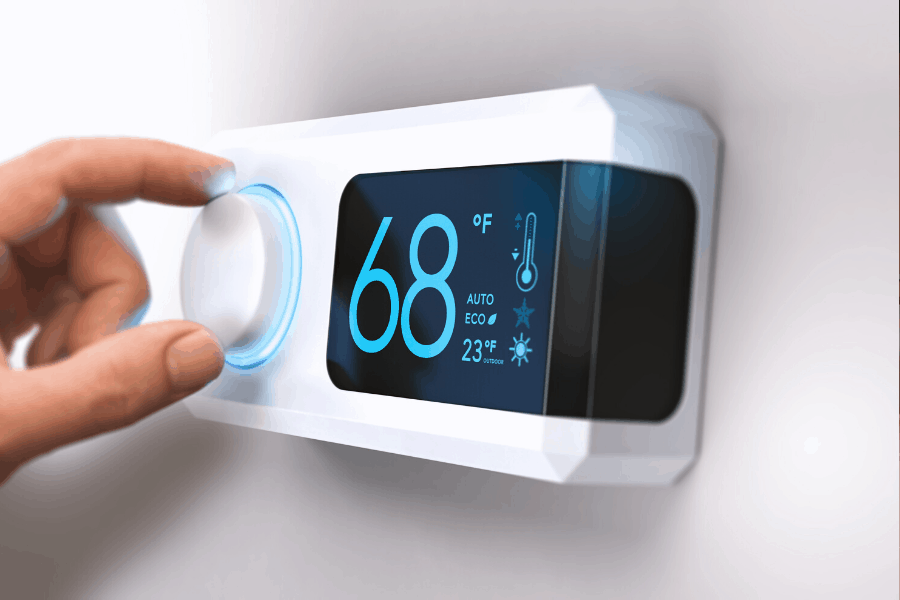 Keeping the lights on and the water running is important but so is keeping these costs as low as possible. And trust me, that's not easy when you've got kids who like to turn on all the things at once.
If you're in the same boat, use these tips to save money on utility bills every month.
How to save money on electricity
32. Install a programmable thermostat to make it easier to control your home's temperature.
33. Invest in quality air filters and remember to change them out regularly.
34. Set your AC at 76 in summer and the heat at 68 in winter to save money on electricity.
35. Use dryer balls instead of dryer sheets to help your clothes dry faster and save money on electricity.
36. Ask your utility companies if they offer a discount for paying early or on-time or setting up automatic payments.
37. Unplug electronics when not in use and turn lights off when leaving the room.
38. Replace your lightbulbs with energy-efficient options.
39. Consider upgrading your appliances to energy-efficient models if you can purchase them on sale or used in good condition.
40. Use inexpensive weather stripping to seal air leaks around windows and doors.
41. If you have ceiling fans, make sure you have the blades set to turn the right away to circulate heat or air more efficiently.
42. Charge your phone or tablet using your car charger instead of charging inside the house.
You might also like:
11 Ridiculously Easy Ways to Save on Electric
How to save money on water
43. Upgrade your showerheads to low-flow models.
44. Check all of the pipes and faucets in your homes for leaks and repair any you find.
45. Stick to showers instead of baths and set a timer so you get in and out quickly.
46. Use the dishwasher instead of hand-washing and only run full loads.
47. Do laundry using cold water and use the energy-saving settings if your machine has them.
48. Only do laundry when you can run full loads.
49. Consider using a drying rack or clothesline to dry your clothes in the summer months.
50. Collect rainwater to use to water plants or garden plots.
51. Don't let the water run while brushing your teeth.
52. Adjust your water heater setting to 120 degrees to save energy if you're washing clothes in warm or hot water.
53. Keep your dryer's lint screen clean and clean out the dryer duct regularly.
Related post:
Simple ways to save money on cell phone bills, cable and internet
Since I work from home, I can't do without a cell phone or internet service. But that doesn't mean I pay an arm and a leg for it either.
Try these ways to save money on a tight budget while still staying connected.
54. Shop and compare internet plans if you have more than one service provider option in your area.
55. Ask about discounts if you're bundling internet and cell phone service together.
56. If you still have a landline phone, get rid of it if it's not essential to have.
57. Save money on internet by choosing a plan with slower speeds if you don't need the high-speed option.
58. If you have a contract cell phone, see if you can reduce your plan or remove features you don't use to save money.
59. If you're out of contract, consider switching to a prepaid phone instead. Making the switch to prepaid saved me over $150 a month.
Check out the individual and family cell phone plans available Tello, where you can get coverage starting as low as $5/month!
60. Don't be tempted to buy the next hot thing that comes out where cell phones are concerned. You don't need to use a flip phone but spending $1,000 on an iPhone doesn't make sense if you're looking for ways to save money on a tight budget.
61. Stick with prepaid options if you're getting kids a cell phone. (Again, check out the super-inexpensive plans from Tello!)
62. Don't pay for cell phone insurance if you're getting an inexpensive phone. The premiums can cost more than what it would to buy a new phone out of pocket.
63. Get rid of cable if you haven't already.
64. Spend a few bucks on a Roku or Fire TV Stick and start streaming instead.
For example, we have Netflix, Hulu and a few other channels we stream. We haven't had cable in years and don't miss it a bit.
You might also like:
How to Easily Lower Your Cell Phone Bill to Save Money Every Month
Smart ways to save money on car expenses and transportation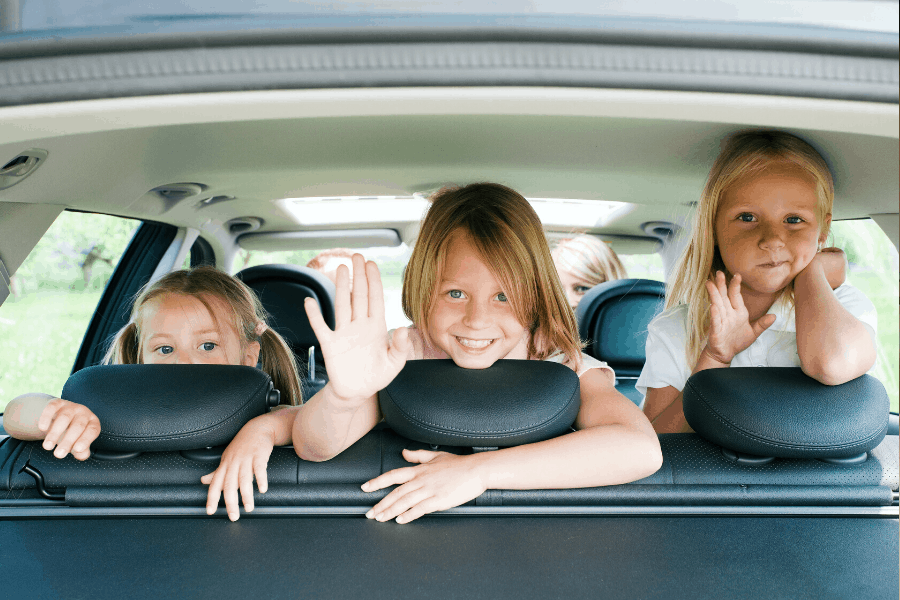 When you're living on a tight budget, you want to get the most mileage from your money where car and transportation expenses are concerned. These are some of my favorite ways to save money on the road.
65. Walk or bike instead of driving as much as possible.
66. Invest in quality tires and have them rotated and balanced regularly.
67. Keep tires properly inflated since that can help make your car more fuel-efficient.
68. Use the right gas for your engine type.
69. Skip the new car and buy used instead.
70. Try to pay cash for vehicles if you can but if you can't, shop around for car loans to get the best rates and terms.
71. Learn how to do oil changes yourself at home to save money on car expenses.
72. Bundle your car insurance with your homeowner's insurance if it'll save you money.
73. Shop around for the best rates on car insurance.
74. Consider increasing your deductible on car insurance to lower your premiums.
75. Ask for discounts on car insurance for enrolling in automatic payments or biannual payments.
76. Ask about safe driver discounts for yourself or student discounts if your child is listed as a driver on your policy.
77. Consider switching to only liability coverage if you have an older vehicle that's paid off.
78. Sign up for fuel rewards if your grocery store offers them. (Kroger, for example, offers fuel rewards if you have a Kroger loyalty card.)
79. Use apps like GasBuddy to find the lowest gas prices in your area.
80. Avoid toll roads when driving as much as possible.
81. If you park in the same place every day for work, consider whether buying a monthly parking pass could save you money versus paying daily parking fees.
82. Carpool to work with your colleagues to save money on gas. This can also save wear and tear on your car.
83. Ask if your employer offers any reimbursement for things like parking fees, tolls or other commuting expenses.
84. Work from home if you can so you don't need to drive as often.
You might also like:
28 Essential Work at Home Resources to Help You Start Making Money Online
How to Work From Home: The Ultimate Beginner's Guide
How to save money on clothes
When you have growing kids buying clothes can easily drain your budget. I just bought my kids shoes recently and I was shocked to see that my son had grown three sizes since the fall.
Try these ways to save money on a tight budget without breaking the bank on clothing.
85. Buy secondhand or at consignment shops as much as possible.
86. Host a clothing swap with another family or group of families with kids.
87. Consider putting together a capsule wardrobe for everyone in the family.
88. Wash your clothes less often to save on wear and tear.
89. Skip buying clothes that require dry cleaning or other special care.
90. Shop for seasonal clothes (i.e. swimsuits, winter coats) at the end of the season to scoop up deals.
91. Use Rakuten to earn cashback when shopping for clothes online.
Sign up for Rakuten now and get $10 back on your first qualifying purchase!
92. Use a price matching tool like Paribus to earn cashback on clothes or other purchases.
93. Sign up for retail store loyalty programs to get special discounts and rewards.
For example, my mother saves a ton of money shopping at Kohl's using Kohl's cash. And if you're interested, Kohl's now lets you buy online and pick up at the curb!
94. Ask for clothes as gifts for yourself or your kids for birthdays and holidays.
95. Sell your old clothes and use the proceeds to buy new clothes. ThredUP is great for recycling your wardrobe!
96. If you're shopping online, look for promo or coupon codes you can stack with Rakuten and other money-saving apps to boost savings even more.
How to save money when you have kids
Kids are expensive, right? The USDA estimates that it costs over $233,000 to raise just one child from birth to age 18.
And that doesn't include college either. Yikes!
Try these ways to save money on a tight budget while raising a family.
97. Organize a toy rotation.
This can help your kids stay interested in the toys they already have, versus asking for new ones all the time.
98. Buy toys secondhand and gently used.
99. Organize a toy swap with another family.
100. Find free ways to keep kids busy and entertained at home.
101. Check out "Kids Eat Free" promotions and sign up for birthday clubs to help save money if you go out to eat as a family.
102. Buy clippers and cut their hair at home.
103. Buy kids' clothes secondhand or host a clothing swap with another family.
104. Take advantage of the library if you have smaller kids.
When my kids were little, they used to love going to storytime at the library. And they were so excited when they turned 5 and were able to get their own library card to check out free books and DVDs.
105. Plan out a baby budget if you're planning to have another child (or your first one).
106. If you're having a baby, splurge on a few new items (like a car seat and stroller) then buy the rest secondhand. Or add those items to your baby registry.
107. Instead of toys, ask for things your kids need (like clothes or books) for holidays and birthdays.
108. Set a birthday or holiday budget each year and limit the number of gifts you buy for each child.
109. Host birthday parties at home and make the cake instead of buying one.
110. Swap child care with another family to save on babysitting or daycare expenses.
111. Consider homeschooling if you can.
We've homeschooled for years using free or low-cost curriculum and it's saved me from having to spend big bucks on new school clothes, supplies, field trips, etc.
112. Stick to county sports instead of private leagues.
My son has played soccer for years and he's had just as much fun playing for our Parks & Rec department as he would have playing for the local private league. And at a fraction of the cost, too.
You might also like:
100+ Best Frugal Living Tips for Families to Save Money
9 Best Money Saving Apps for Frugal Families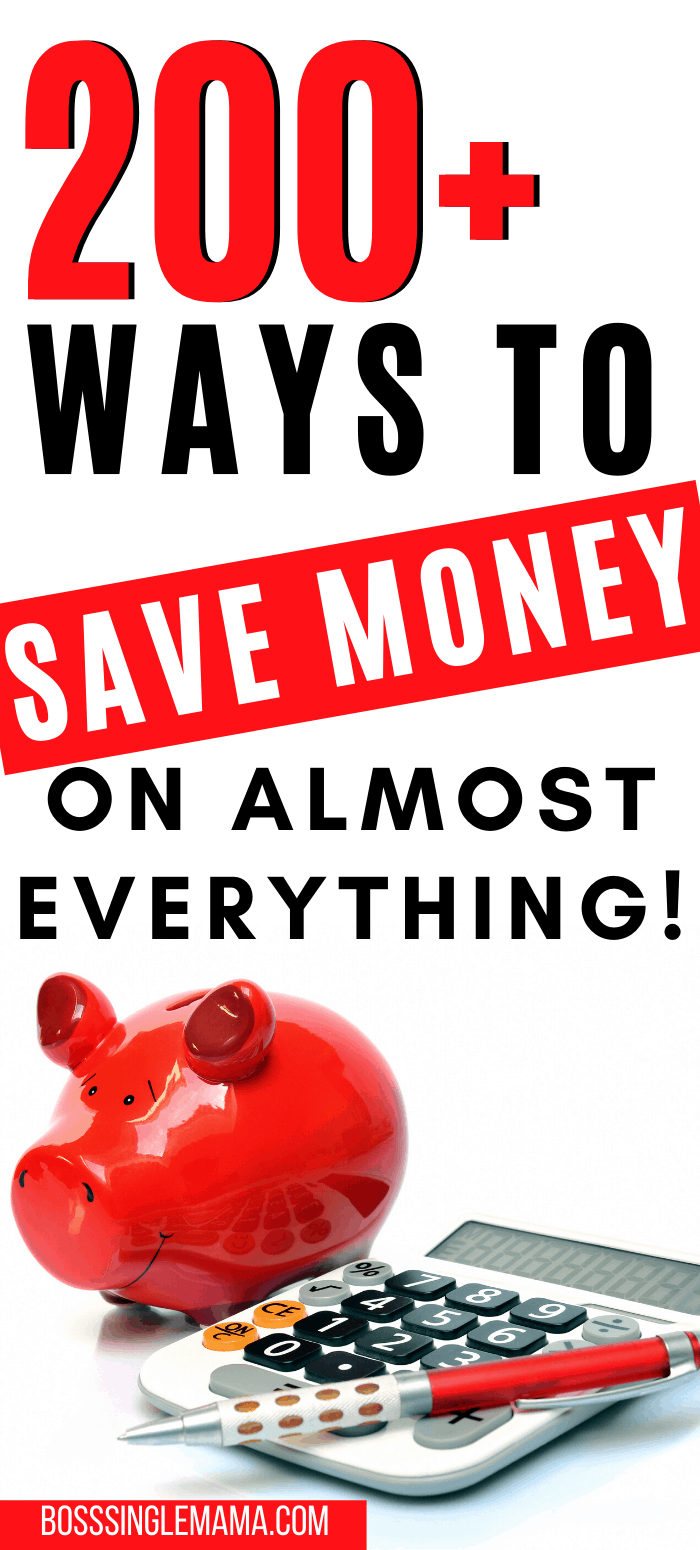 Brilliant ways to save money on recreation and fun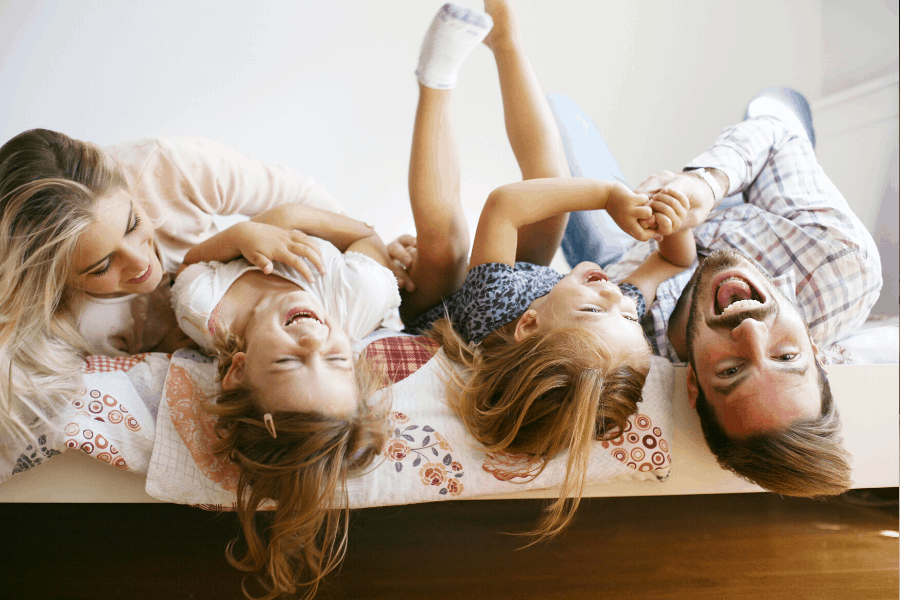 Having fun as a family may not always be in your budget if you're living on a small income. As a single mom, I learned how to get creative when it comes to having fun.
Here are some of my tried and true ways to save money on a tight budget while still making room for fun.
(Note: Some of these activities are more social distancing-friendly than others. So keep that in mind when deciding which money-saving tips to try.)
113. Ditch expensive hobbies that waste money (and time).
114. Instead of taking paid classes to learn something new, check out YouTube instead.
115. Plan family movie nights at home complete with popcorn and snacks.
116. If you go out to the movies, skip the theater and opt for a drive-in if you have one nearby.
117. If you love seeing movies in the theater, sign up for a movie loyalty rewards program that pays you back when you spend. (I have an AMC Stubs Premiere card and it's saved me hundreds over the years.)
118. Take advantage of free events in your community, like farmer's markets or festivals.
119. Use Groupon to score savings on dining out and other entertainment.
120. Host potluck dinners with friends once a week or once a month.
121. Check out local parks and nature trails. They're free and a great way to keep kids entertained while getting exercise.
122. Look for free classes or tours offered by local museums and historical sites.
123. Consider purchasing seasonal passes to local attractions if you can get them at a discount.
124. Check to see if your employer offers any discounted tickets to local attractions as well.
125. Check out your parks and rec department for free or low-cost classes and events that are kid-friendly.
126. If you love books but your library doesn't have what you're looking for, consider a low-cost subscription with Amazon FreeTime or Audible.
127. Start a book club with other moms or families.
128. Host a book/CD/DVD swap with friends and family.
129. Have a family game night with board games, card games, charades, etc.
130. Try geocaching as a family.
131. Get out and go for a drive together.
132. Turn chores into ways to have family fun. For example, when my kids were smaller they loved helping me wash the car because it was a chance to get wet and throw soapy sponges at each other.
Ideas for saving money on travel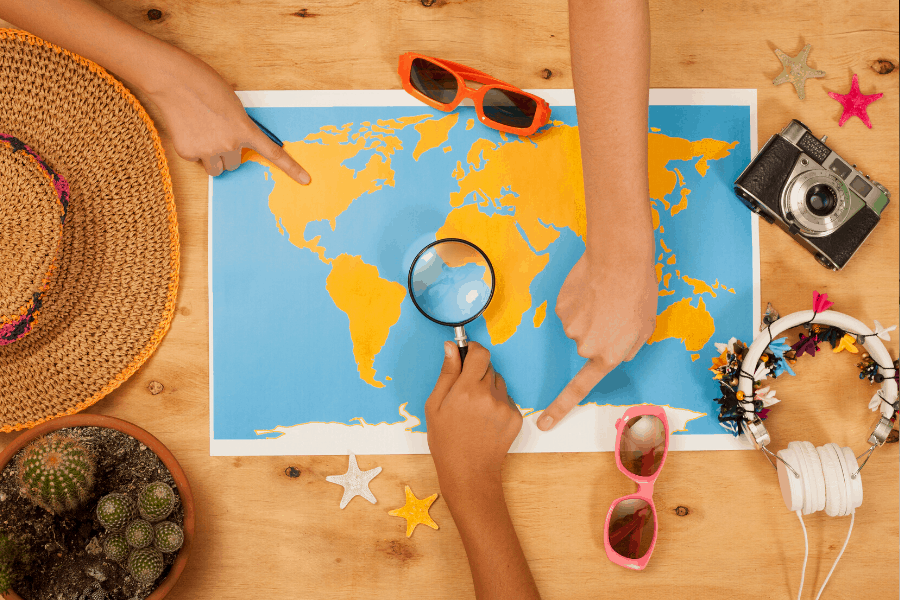 Travel is something we love to do when life permits it. While 2020 isn't looking great for the travel forecast, these tips could help you save money once you're able to take a family vacay.
133. Use Skyscanner to compare rates and find the cheapest flights.
134. Sign up for your preferred airline's frequent flyer loyalty program to earn miles toward future flights.
135. Join your preferred hotel brand's loyalty program to earn points toward free nights.
136. Consider using a travel rewards card that lets you earn miles or points toward travel to book trips.
137. Skip the flights and plan a family road trip instead to a low-cost destination like a national park.
138. Plan your trips during the shoulder or off-season to get lower rates on hotels, flights and other travel expenses.
139. Consider an Airbnb or vacation rental instead of a hotel if you can get a lower nightly rate.
140. Join rental car loyalty discount programs to save money on rentals.
141. Choose travel destinations that are walkable or bikable so you don't have to rent a car or put miles on your vehicle.
142. Bring your food, snacks and water if you can to save money on eating out.
143. Book stays at hotels that offer free breakfast. Also, be on the lookout for hotels that offer free in-room snacks and complimentary dinner.
144. Skip the pricey souvenirs.
145. Research dining plans at travel venues that offer them (like theme parks or Disney). Sometimes these can be a way to save money but it's important to compare pricing for what you get.
146. Choose hotels or rentals that offer free WiFi. (Some hotels charge for internet access.)
147. Think twice before purchasing travel insurance if your travel credit card already covers you.
148. Check your hotel or airline's refund and cancellation policy to make sure you can get your money back or reschedule if your travel plans change.
149. Stay home and take a virtual vacation instead!
How to save money on health and fitness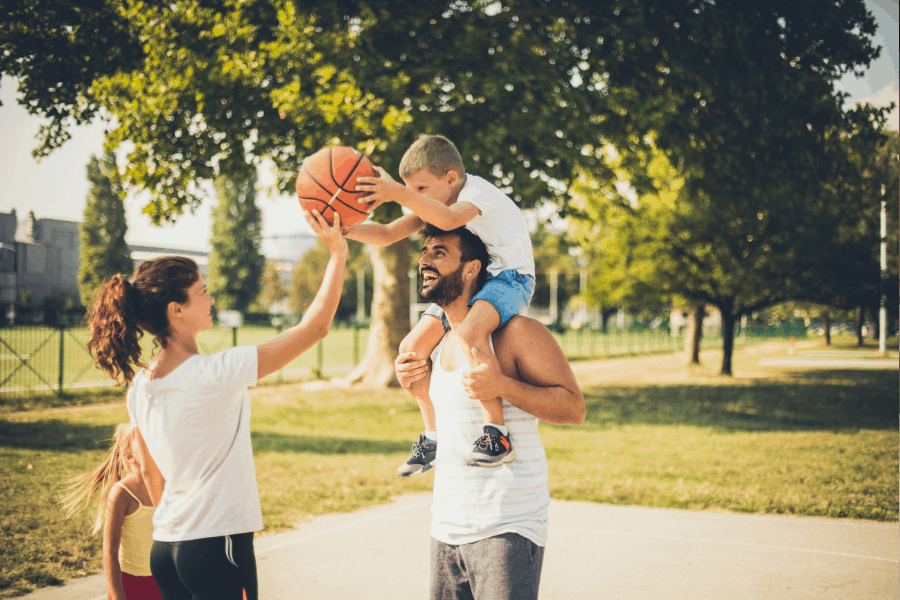 Staying healthy is important and you don't have to spend a lot of money to do it. Try these simple ways to save money on a tight budget while keeping in shape.
150. Consider whether health care sharing could be a better option than health insurance.
For example, I have Liberty HealthShare and it costs me a third of what I paid for Blue Cross and Blue Shield.
151. Sign up for free prescription discount cards.
152. Check to see if your dentist's office offers discount programs when you pay in cash.
These can cover basic dental care and be less expensive than regular dental insurance if your family doesn't need specialized care, like braces.
153. If you could stand to lose a few pounds (hand raised over here) sign up for HealthyWage to get paid for reaching your weight loss goals.
It's free and you could put up to $10,000 in your pocket just for getting healthy!
154. Cancel your gym membership if you're paying for one and work out at home.
155. Watch free yoga or aerobics videos on YouTube to get your sweat on.
156. Try an outdoor physical activity, like walking, jogging or bike-riding to stay in shape.
157. If you live near the mountains or a hilly region, giving hiking a go. If you're on the coast, try beach jogging, biking or surfing.
158. Get the kids outside for a game of frisbee or tag to get your heart pumping.
159. Get regular checkups. Basic preventive care can go a long way toward managing your health and saving you money.
160. Check out free dental or health care clinics and fairs in your area. (Our local health department offers these a few times a year.)
161. If you and your spouse are both covered by health insurance at work, compare plan pricing to see which one offers the best coverage at the lowest rate. Then consider sharing a plan if it could save you money.
162. If you wear glasses or contacts, consider buying them online through a site like Zenni Optical or Contacts Direct.
Clever ways to save money on shopping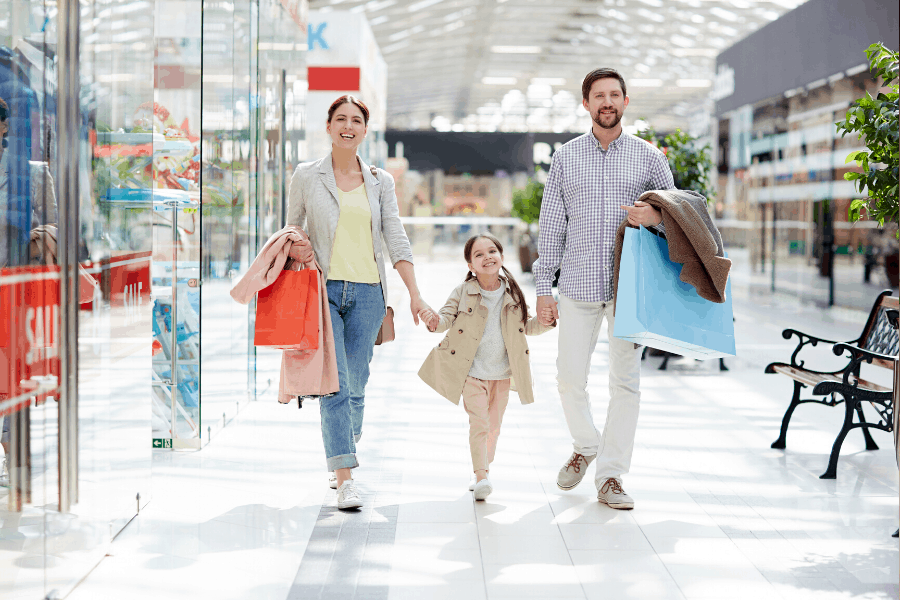 I'm not a huge shopper but when I buy things I like to know that I'm getting the best deal possible. If you're the same, here are some money-saving hacks for shopping you'll love!
163. Use Rakuten and Drop when you shop to earn cash back on purchases in-store or online.
164. Take surveys with Swagbucks or MyPoints to earn gift cards toward your favorite stores.
165. Check out sites like Gift Card Granny to buy gift cards to your favorite stores at discounted prices.
166. If you're shopping online, stick to sites that offer free shipping with no minimum purchase required.
I have Amazon Prime for this and it saves me a ton of money. Plus, you can stream movies and TV shows with Prime to save money on cable!
167. Delete your credit card details from shopping apps and websites.
Having to take the extra time to plug in your card details gives you time to think over whether you really need to make a purchase.
168. Install the Honey browser extension. Honey automatically scans your cart to look for promo and coupon codes you can apply at checkout.
169. Manage your email subscriptions carefully.
While signing up for your favorite stores' lists can help you snag discounts if they're sending you special offers, it can also be a temptation to spend money you ordinarily wouldn't.
170. Think twice about signing up for retail store credit cards.
They can offer a big discount off your first purchase but they can easily have APRs in the 20% or more range making them an expensive way to shop.
171. Before buying clothes, books or anything else, shop your home first to see if you have something on hand you could use.
172. Use promo codes and coupon sites like RetailMeNot to save money at checkout.
173. Join store loyalty programs if they let you earn rewards or discounts toward future purchases.
174. Impose a 48-hour rule on new purchases. This gives you time to decide if it's something you need to buy.
Save more money on eating out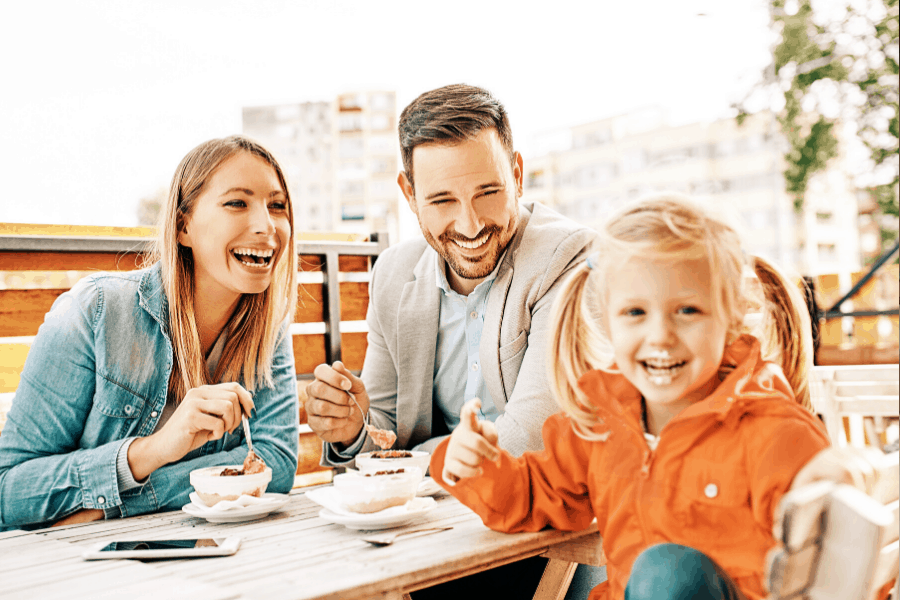 Eating out isn't exactly the best way to save money if you're a frugal family. But the occasional dinner out can be done without wrecking your budget with these tips.
175. Use the Dosh app to earn cashback on dining.
176. Drink water instead of sodas or alcohol.
177. Bring your beverages to the restaurant if that's allowed.
178. Join restaurant loyalty programs to get discounts and rewards to save money on food and drinks.
179. Stick to just appetizers and dessert if that's cheaper than ordering full meals.
180. Split entrees to save money and have dessert at home.
181. Go out to eat for lunch instead of dinner or check out Early Bird specials.
182. If you're ordering to-go, pick it up instead of having it delivered. This can save you delivery fees and surcharges.
183. Order from the kids' menu if you can.
184. Don't assume a buffet offers the best value for the money. It's not worth paying $10 per plate if your kid refuses to eat anything except french fries.
Surprising ways to save money at home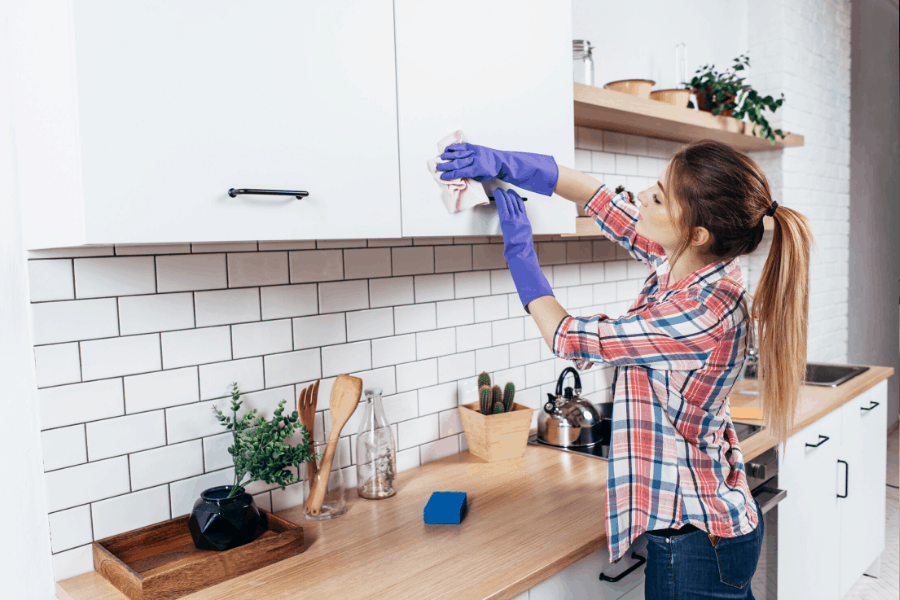 Saving money on a tight budget means taking a hard look at what you do or don't spend money on. If you need some ideas for ways to save money on a tight budget at home, check out these tips.
185. Make your cleaners and stop buying them.
186. Stop buying paper towels and switch to reusable dish towels and cleaning cloths.
187. Repurpose old socks, t-shirts or towels into cleaning cloths. (For example, did you know fuzzy socks work as a great replacement for Swiffer pads?)
188. Use old newspapers and vinegar to clean windows.
189. Use lemon or orange peels to deodorize your garbage disposal.
190. Recycle as much as possible. This is good for the environment and it can save you from having to buy trash bags as often if you're throwing less away.
191. Start a compost pile in your back yard to make your own fertilizer soil for gardening.
192. Let the grass grow a little longer between mowings so you don't have to fill up on gas as often.
193. Cancel magazine and newspaper subscriptions you don't need.
194. Skip disposable plates and utensils since those are a money-waster.
You might also like:
21 Things to Stop Buying to Save Money Every Month
How to save money when you have pets
We have pets and while it gets tiresome cleaning up all their associated fur, we consider them part of the family. But boy, pets can be just as expensive as kids sometimes!
If you have pets, you'll appreciate these helpful money-saving tips for keeping the cost of caring for them as low as possible.
195. Learn how to trim their nails and handle bathing and grooming at home.
196. Buy pet food in bulk if the per-unit price is lower than buying it in smaller sizes.
197. Sign up for a veterinary discount plan like Pet Assure to save money on vet visits.
198. Or use a low-cost mobile vet service like VIP Petcare to cover basic checkups and rabies shots.
199. Make your dog treats at home instead of buying them. You can use things you already have on hand and they can be healthier than store-bought snacks.
200. Or swap out dog treats for fresh or canned veggies, which are cheap and healthier than processed treats.
201. If you have cats, consider buying litter in bulk. Or better yet, teach your cat to go outside so you don't even have to deal with litter at all.
202. If you have to board pets for travel, look for a boarder that offers a multi-pet discount. Or consider hiring a low-cost sitter from Rover.
203. Before getting a new dog, consider how it might affect your homeowner's insurance premiums. Certain breeds, like pit bulls, can make your insurance costs higher.
(And for the record, we have a pit bull who's a big baby so this is biased thinking on the part of insurance companies if you ask me. But that's the way it is.)
204. Don't skip basic checkups since these can help detect more serious health issues that could be expensive to treat.
205. Use a subscription service like BarkBox or Chewy to save money on pet supplies.
Smart ways to save money on banking, credit and debt
I fought the get out of debt battle for a long time and now that I'm debt-free except my mortgage, it's such a financial relief.
If you're struggling with debt or managing credit, there are things you can do to fix it that also happen to be easy ways to save money on a tight budget.
Plus, I've included a few ways to save money on banking fees as well to keep more money in your pocket.
206. Consider switching to an online bank to save money on bank fees.
207. Open a high yield savings account to earn the best interest rates on savings. (I love CIT Bank for this–they have one of the most competitive APYs for savers!)
208. Set up banking alerts to notify you of new transactions or when your balance is getting low. This can help you avoid triggering overdraft fees.
209. Pay attention to ATM fees and avoid banks out of network, since that could mean paying a $5 or $6 surcharge.
210. Transfer credit card balances to a card with a 0% APR. Or consider a low-interest personal loan from Credible to consolidate them.
211. Weigh the benefits of refinancing private student loans to get a lower interest rate and potentially reduce your monthly payment.
212. Stop using credit cards altogether if you're not able to make a dent in your debt.
213. Choose the right debt repayment method.
For example, the debt snowball and debt avalanche are two popular Dave Ramsey debt payoff methods. Run the numbers to see which one works best for your budget and goals.
214. Improve your credit score.
Raising your credit score can help you qualify for lower interest rates on loans when you need to borrow, saving you money.
If you need help boosting your credit score, check out Credit Karma. It's free to sign up and monitor your credit while getting helpful tips on how to raise your score.
215. If you're investing, switch to a brokerage that charges fewer fees. M1 Finance is great for this–you can invest and trade with zero commissions.
216. Invest your spare change with Acorns. This is a no-brainer way to invest and save at a low cost.
217. If you're investing a 401(k) at work or an IRA, check what you're paying in expense ratios and investment fees. If the fees are taking a big bite out of your returns, consider switching up your investment choices.
You might also like:
How to Get Out of Debt on a Low Income When It Feels Impossible
7 Ways to Pay Down Debt Fast (So You Can Start Saving Money)
Other ways to save money on a tight budget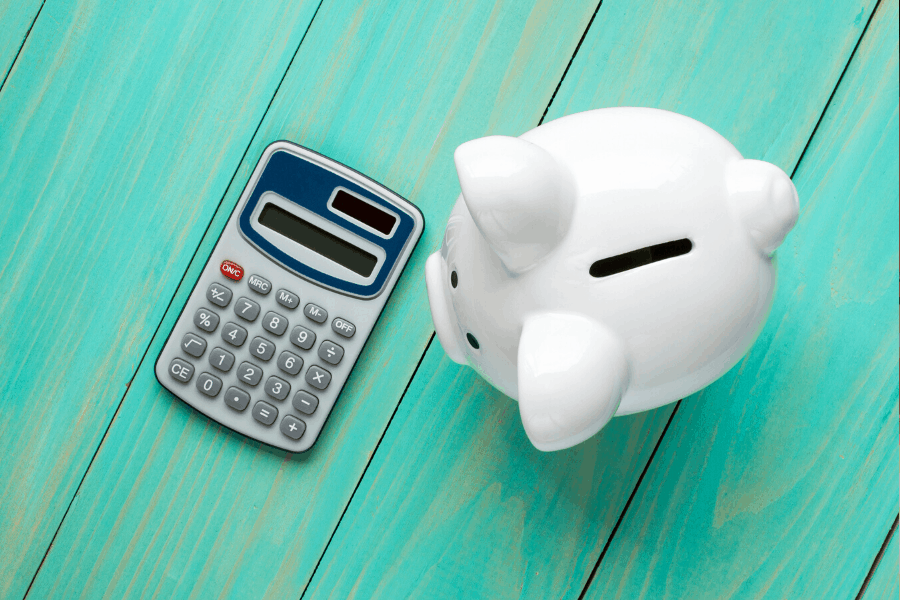 I've given you quite a few money-saving tips so far. But to wrap things up, here are a few more ways to save money on a tight budget that are too good to leave out!
218. Learn to make a monthly budget and stick to it.
219. Set up sinking funds to help you save money for planned expenses that aren't part of your regular budget.
220. Try a no-spend challenge to temporarily pause spending and save more money.
221. Use Billshark to find opportunities to save on your monthly bills.
Make extra money to save money
This last money-saving tip is my favorite. Increasing your household income is hands-down one of the best ways to have more money to save.
If you need some money-making ideas, check out these tips and posts:
You might also like:
52 Week Money Challenge Explained (+ Free Weekly Savings Challenge Printable)
10 Legit Ways to Make an Extra $1,000 a Month From Home
31 Best Side Hustles for Moms to Make an Extra $500 a Month
13 Best Survey Sites for Making Quick and Easy Money
50+ Easy Online Business Ideas for Stay at Home Moms
What are your favorite ways to save money on a tight budget?
Do you have some amazing money-saving tips for living well on a low income?
I'd love to hear them!
Head to the comments and drop your favorite ways to save money on a tight budget, then don't forget to pin and share this post!