Last Updated on November 4, 2021 by Rebecca Lake
Learn how to easily (and painlessly) save money on cell phone bills every month!
This post is sponsored by Tello. All views and opinions expressed are my own. 
Do you dread opening your cell phone bill each month?
I feel ya. Cell phones are convenient and pretty much a must-have these days.
But dang, why do cell phone bills have to be so expensive?
If you've ever had a contract cell phone plan you know what I'm talking about.
You sign up for a new cell phone contract expecting your bill to be one thing. Only when it arrives, you find that it's much higher than you were expecting.
It's frustrating and not to mention, it does no favors for your budget.
So to help you save money (because I'm all about saving!) I've got some super-simple tips for how to lower cell phone bill expenses every single month.
You might also like:
21 Things to Stop Buying to Save Money Every Month
11 Ridiculously Easy Ways to Save on Electric
Why Is My Cell Phone Bill So High?
Did you know the average person pays $157 per month for cell phone service?
Think about that.
That's $1,884 per year that you could be adding to your emergency fund. Or using to pay down debt or reach any of your other financial goals.
It's crazy, right?
So why is your cell phone bill so expensive anyway?
I can shed some light on this because I used to work for a major cell phone provider. Basically, it comes down to the way contract cell phone plans work.
For example, a common promotion at the company I worked for was to offer a "free" phone with a new contract. Only the phone wasn't really free.
Sure, you don't pay out of pocket for it. But you may end up locked into a longer or more expensive contract instead.
Another way cell phone companies pump up your bill is by offering special promotions. So you might get to use a feature for free for a certain amount of time. Then they start charging you once the trial period ends.
You can cancel at any time to avoid the fee but cell phone companies bank on you forgetting to do it. So you end up with a higher than expected cell phone bill.
You can also cost yourself money if your cell phone usage changes but you don't update your plan. For example, one thing I saw a lot of was people who had more minutes or data on their plans than they really needed.
Then of course there are the fees.
For instance, you may pay a fee just to activate a new phone. And of course, you'll most likely pay a fee for breaking your contract.
Bottom line? It all adds up to money that you could be saving on cell phone bills instead.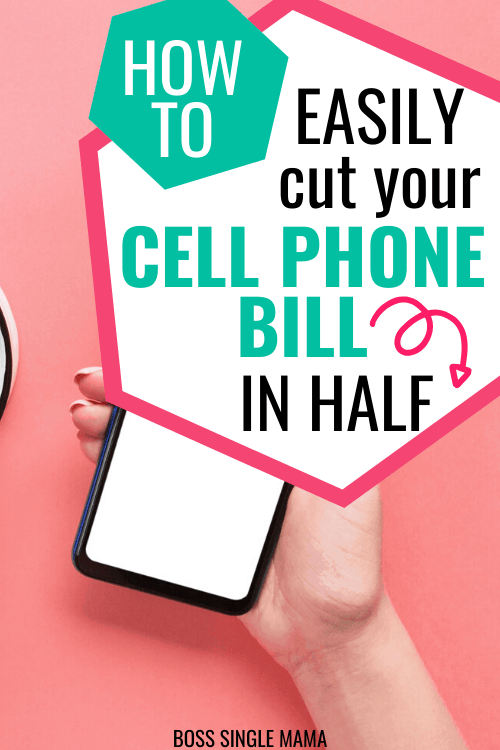 How to Save Money on Your Cell Phone Bill
Getting rid of your cell phone altogether probably isn't an option unless you're planning to go off the grid. And even then, it's iffy.
So here are a few things you can do to lower cell phone bills without having to ditch your phone.
1. Change Your Cell Phone Plan
Changing your cell phone plan is one of the simplest ways to save money on cell phone bills. But it's important to do the math to make sure it makes sense.
Say you have unlimited texts, for example. But you don't text that often so you decide to switch to a 1,000-text per month plan because it costs a fraction of unlimited text.
Sounds good, right? Only you have a family emergency and suddenly you're texting all day long, blowing your 1,000-text limit out of the water.
If your cell phone company charges a per-text fee for each one over the limit, you could end up costing yourself more money by changing plans.
2. Ask for a Discount
Some cell phone companies may be willing to cut you a break on costs if you ask.
And sometimes, you can get a discount based on where you work or your military affiliation.
For example, Verizon offers monthly discounts for corporate, government and education employees, service members and veterans. To get the discount, your employer or service organization has to have an agreement with Verizon.
If your cell phone provider doesn't advertise any kind of discount program, don't be afraid to call them up and ask directly.
They may be willing to offer you a discount or special promotion to lower your cell phone bill temporarily if you've been a good customer.
3. Ditch the Contract and Go Prepaid
Back in 2014 when I was a newly single mom I had to make some tough budget cuts. And one of them involved my cell phone.
At the time, I had a contract plan that was costing me over $200 a month.
And being a pretty broke single parent I couldn't afford it. So I ended my contract and switched to prepaid cell phone service.
Best. Decision. Ever.
My cell phone bill dropped to under $50 a month, where it's stayed to this day, saving me tons of money over the years.
If you want to lower your cell phone bill in a significant way, I highly recommend making the switch as well.
And if you're looking for a non-contract cell phone provider today, I have one I want to tell you about. It's called Tello and if you've never heard of them, I've got all the details on their low-cost cell phone plans.
You might also like:
17 Dave Ramsey Tips That Can Help You Stop Being Broke
100+ Best Frugal Living Tips for Families to Save Money
What is Tello?
Tello is a mobile phone service provider offering inexpensive and flexible cell phone plans.
The company officially launched in 2016 but its parent company has been serving cellular customers since 2002. So they know their stuff when it comes to mobile service!
Tello offers full speed 4G LTE on the Sprint network, reaching over 282 million people. 5G service is also available in selected markets.
Is Tello Trustworthy?
Yes, absolutely.
Tello is a contract-free cell phone provider that offers customizable cell phone plans with no hidden fees. And after trying out Tello's cell phone service I can tell you their customer support is awesome as well!
Tello's business is registered in Atlanta but they have offices in the U.S., South America and Europe as well.
What Phones Work on Tello?
To use Tello's cell phone service you'll need a Sprint-compatible phone that has CDMA capabilities.
So that pretty much means any Android or Apple device, which is great. There a few devices you can't use with Tello, including:
Palm
RIM
Ready Link/PTT
Q-Chat
13K Vocoder
Power Source
But if you're an Apple or Android fan you shouldn't have a problem as long as your phone can operate on the Nationwide Sprint network.
You can buy a phone from Tello if you don't have one. But you can also use any compatible phone you have on hand.
Head here to see if your phone is compatible.
Tello offers both new and refurbished phones from top manufacturers. Prices range from under $40 at the low end to $499 at the high end.
You can check out Tello's selection of phones here.
Does Tello Have Good Coverage?
Yes, Tello operates on the Sprint network so this is nationwide coverage.
Like any other major cell phone provider, there are places Tello doesn't reach. But as someone who lives in the sticks in a tiny beach town, I had no problem trying out their coverage.
Take a look at Tello's coverage in your area.
Is Tello Any Good?
There are some things about Tello that make it a good option if you want to save money on cell phone bills. And it's particularly good for families, which I'll explain a little later.
But in a nutshell, here's what's good about Tello:
You don't have to sign a contract ever
There are no hidden fees at all, including no activation fees, no early termination fees and no overage fees
It's super easy to sign up for cell phone plans with Tello
Tello's customer service is amazingly quick and responsive if you have an issue
Plans are customizable so you can include the features you need and want
Speaking of plans…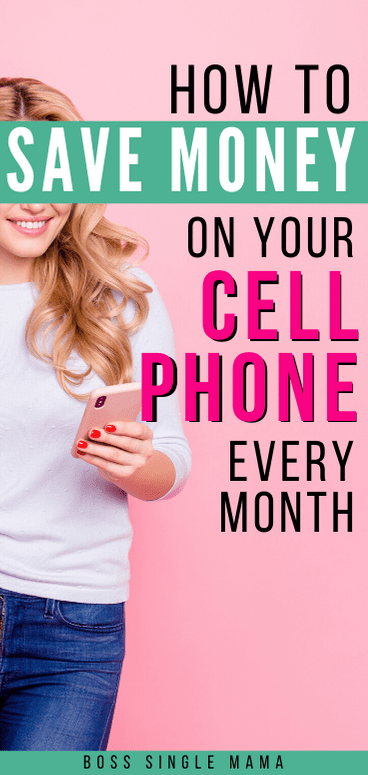 What Cell Phone Plans Does Tello Offer?
Tello gives you lots of options for choosing cell phone plans.
You can choose between Build Your Own Plans or ready-made plans, depending on what you need. And Tello also offers Family Plans for cell phone service.
Build Your Own
Build Your Own plans are customizable so you can choose the perfect combination of minutes, text and data for you.
Here are some sample Build Your Own Plans to give you an idea of what you get for the money:
100 minutes, free text and 500 GB of data for $6/month
Unlimited minutes, free text and 2GB of data for $14/month
Unlimited minutes, free text and unlimited data for $39/month
With the Build Your Own plans, you can upgrade or downgrade your coverage at any time based on what you need and what you want to pay for.
Compared to other cell phone providers, Tello gives you a substantial amount of freedom to create customized cell phone plans.
Ready-Made Plans
Ready-made plans are already put together for you. You just have to choose the one you want.
Here's what you can get with a ready-made plan:
Economy: 1 GB of data, unlimited minutes, unlimited text for $10/month
Value: 2 GB of data, unlimited minutes, unlimited text for $14/month
Smart: 4 GB of data, unlimited minutes, unlimited text for $19/month
Does Tello offer Family Plans?
Yep! Tello lets you Build Your Own family plan or choose from ready-made plans.
What's great about the family plans is that you can pick and choose what you want for every member of your family. With a contract plan, on the other hand, everyone on the plan might be stuck with the same options.
Here's a quick rundown of the ready-made family plans you can choose from:
For grandparents: 1 GB of data, 500 minutes, unlimited text for $9/month
For teens: 4 GB of data, 300 minutes, unlimited text for $17/month
For students: 6 GB of data, unlimited minutes, unlimited text for $24/month
For parents: Unlimited data, unlimited minutes, unlimited text for $39/month
All Tello plans renew automatically every 30 days so you never have to worry about running out of minutes. And you can cancel at any time, without any cancellation fees.
My Tello Experience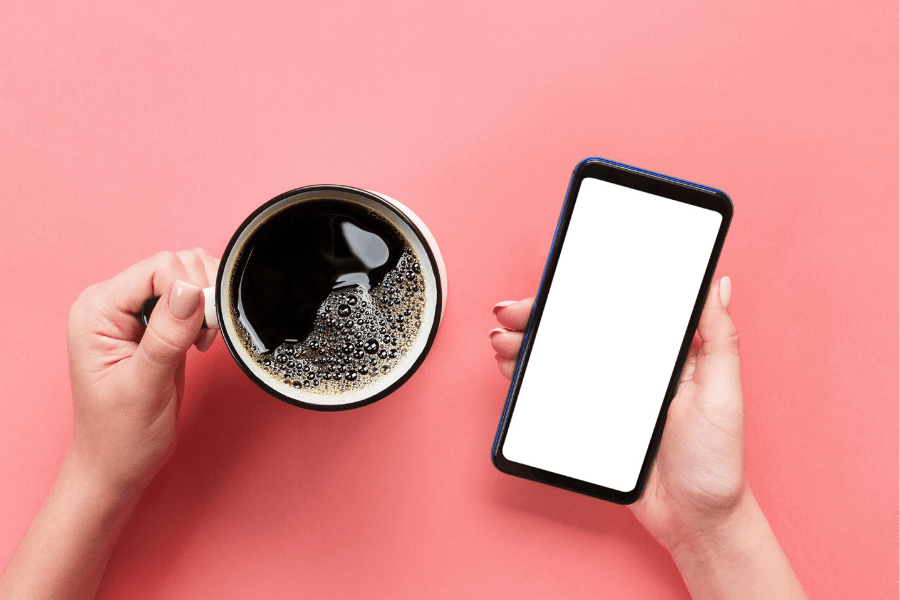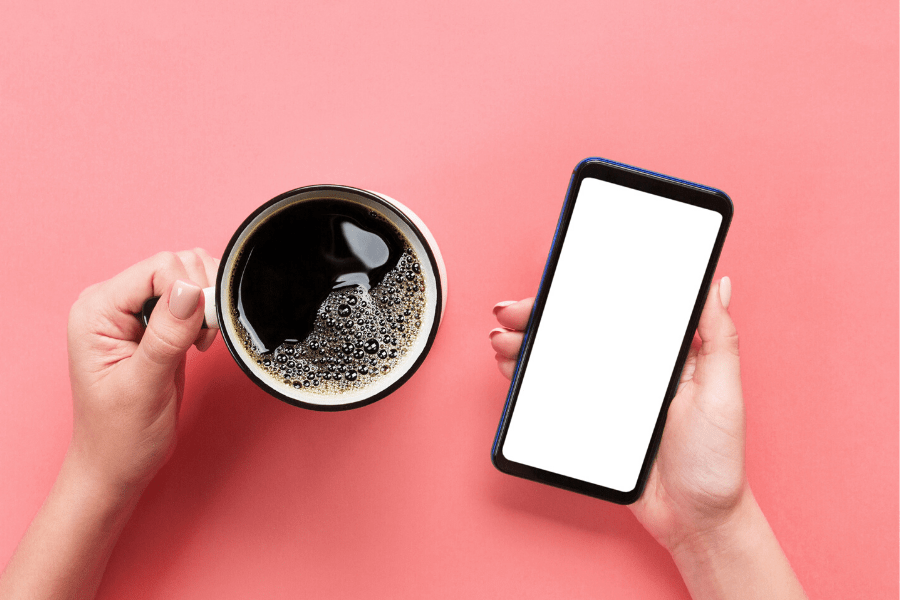 I had an opportunity to try out Tello myself to help decide if it's worth the money. And overall, I was really happy with what I found.
First, I had to create an account online with Tello which took just a minute and was easy to do. Next, I selected a phone and a service plan.
I chose an iPhone because I've never used one before so I thought it would be a good way to see what all the fuss is about.
The plan I chose was unlimited data, unlimited text and unlimited minutes for $39 a month. And right off the bat, that impressed me because my current cell phone plan runs $49 a month for the same thing.
It took a few days for my phone to arrive. Once I got it, I just had to charge it completely, then log back into my Tello account to complete the activation.
How does Tello's coverage compare?
Living in a rural area like I do, cell phone coverage and internet coverage are hit or miss some of the time.
So I was pleasantly surprised to see there was very little difference in the coverage between the iPhone from Tello and my Straight Talk Android phone.
Since we were under a stay at home order during my test run, I didn't have as much opportunity to try the phone out away from home.
But any time we had to go out to pick up a grocery order, drop something in the mail or pay a bill I took the phone along to test out its coverage.
I never had any dropped calls, though the internet speeds were a bit slower in some areas. But that wasn't much different from my regular phone since I live in the boonies.
Texting and making calls with Tello
Aside from getting online, I also used the Tello phone to make calls and send texts.
I saw no difference at all, in terms of dropped calls or lags in sending and receiving texts. The call quality was also great, with no static and none of that tinny sound you sometimes get with prepaid phones.
Honestly, my only real issue was learning how to use the iPhone. After using Android phones for years, that was the biggest learning curve.
Can you make international calls with Tello?
Okay, so here's a big complaint I have about my current cell phone provider.
I can't call outside the U.S.
And that's pretty embarrassing when I have to interview a source in Canada or London and I have to ask them to call me because my phone won't dial out.
Tello has a work-around for that problem.
It's called Pay As You Go and it lets you make international calls and texts for pennies each month.
There are two ways to use this plan.
First, you can buy Pay As You Go credit in increments of $20, $30, $40 or $50. As you use your credit to make international calls or text, your balance is reduced by the per call or per text fee for the country you're dialing.
The other option is to get a monthly plan.
For example, the Economy plan is $10 a month and includes unlimited minutes, unlimited text and 1 GB of data. Plus, you can use it to make calls to the U.S., China, Canada and Mexico.
Pay As You Go could be a good option if you have friends or family overseas that you want to stay in touch with, without blowing up your cell phone bill.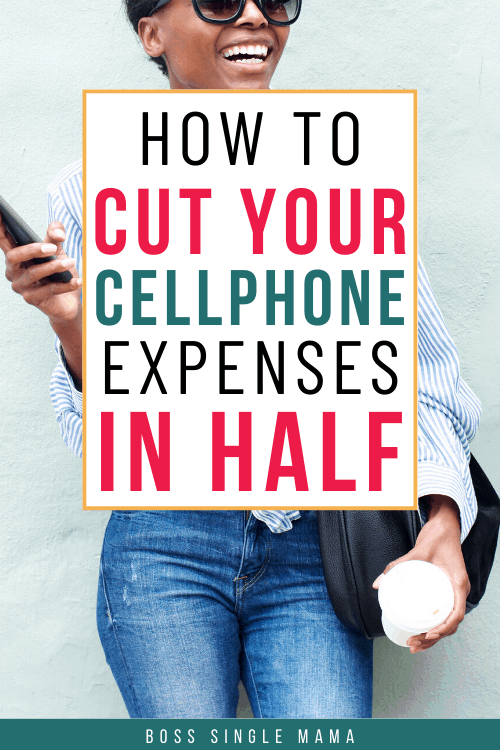 Final Verdict: Is Tello Worth Your Time and Money?
I had heard about Tello before I used their service so I was looking forward to seeing how their coverage compares to what I already have.
And I wasn't disappointed. If you're looking for a way to lower your cell phone expenses then moving from a contract plan or a pricier prepaid plan to Tello could be a great money-saving move.
The plans are affordable and you have so many options for picking the combination of minutes, text and data that's right for you.
My current plan doesn't offer that. Since I primarily use my phone for the internet and texting, I'm paying for minutes every month I don't need.
Tello is a great option for families, especially if you're looking for a low-cost way to get your child their first cell phone.
I'm seriously considering getting Tello phones for both my kids just for emergencies since the plans are super-cheap.
All in all, I think Tello is a great option for saving money on cell phone bills. So if you're ready to cut your cell phone costs, head here to sign up for Tello today!