Last Updated on September 17, 2020 by Rebecca Lake
Learn how to get paid to lose weight and earn up to $10,000 for getting in shape!
And if you're ready to start your weight loss journey, make your first wager now!
Need to make some extra money?
Could you also stand to lose a few pounds?
What if I told you there was a way you could do both without leaving home?
If you've been here before, you know I'm all about finding ways to make money with easy side hustles and online businesses.
And as a busy mom, I'm into staying healthy too.
Which isn't always easy. And I'll admit I definitely gained the quarantine 15 this year. ?‍♀️
If you're in the same boat, then you know how hard it can be to find the motivation to ditch the extra pounds.
But earning some extra cash to get healthy could be the proverbial carrot you need to get up and off the couch!
So today I'm giving you a closer look at a legit way you can get paid to lose weight.
It's called HealthyWage and if you haven't heard of it, keep reading to learn how you can use it to get your bottom (and your bottom line) in shape!
You might also like:
Pretzel Kids Review: How to Make $50 an Hour Teaching Kids Yoga Online
What Is HealthyWage?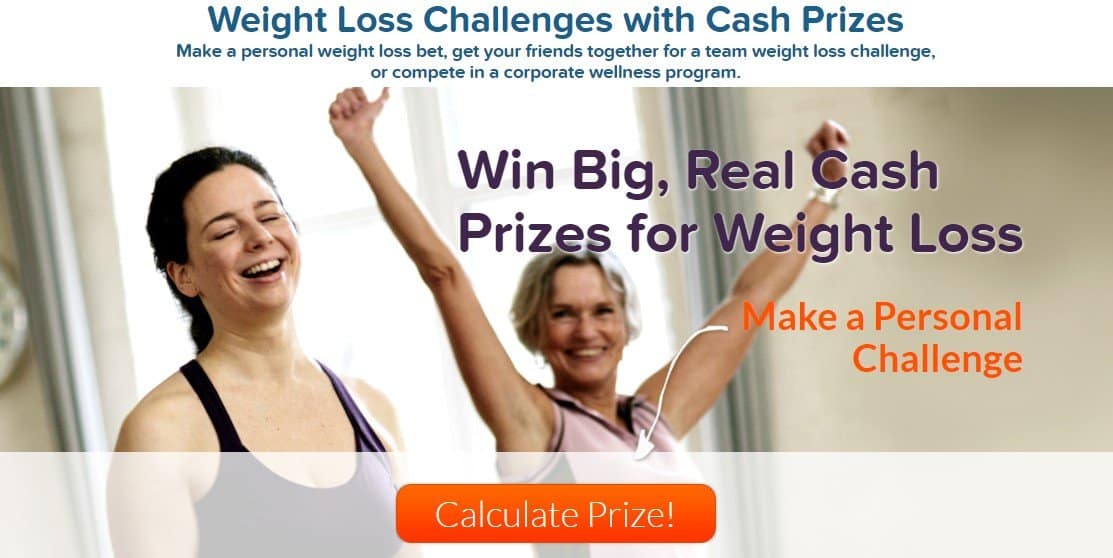 HealthyWage is a for-profit health and wellness company that pays out cash prizes to people for reaching their weight-loss goals.
The company was founded in 2009 to help people stay on track with their fitness goals. HealthyWage develops wellness challenges for corporations, universities and other types of large organizations.
But anyone can sign up with the website to earn money to lose weight!
How Does HealthyWage Work?
HealthyWage lets you make a personal wager on how much weight you want to lose. And if you reach your goal, then you can earn cash.
Here's a closer look at how it works step by step:
First, you choose your weight loss goal.
Then use the HealthyWage calculator to estimate the cash prize you'll earn for reaching your goal.
Next, you'll enter your stats (including height, gender and why you want to lose weight).
Once you've entered your stats, you'll receive your final prize calculation.
You can accept the initial prize amount or play around with the calculator until you get an offer you're happy with.
Once you get the offer you want, you make your bet and start your weight loss challenge!
That's really all there is to it.
It takes about two minutes to go through the initial account setup and choose your prize. For example, here's a screenshot of what my initial prize looked like:
All you have to do after accepting your HealthyWager bet is to work on losing the weight!
(Note: Your minimum weight loss goal must be at least 10% of your body weight. So if you weigh 200 pounds you'd have to plan to lose at least 20 pounds.)
Seriously, though, it's that simple.
If you reach your weight loss goal, you win the money.
You do have to verify your weight with HealthyWage before and after the challenge.
There are two really easy ways to do this:
Download the HealthyWage mobile app (after you register) and allow a HealthyWage referee to remotely witness your weigh-in [takes about two minutes];
OR
Make a short weigh-in video that you upload securely to the HealthyWage website.
All you need for either one is a smartphone and a scale to record your weight. Easy peasy!
Does HealthyWage Really Pay Out?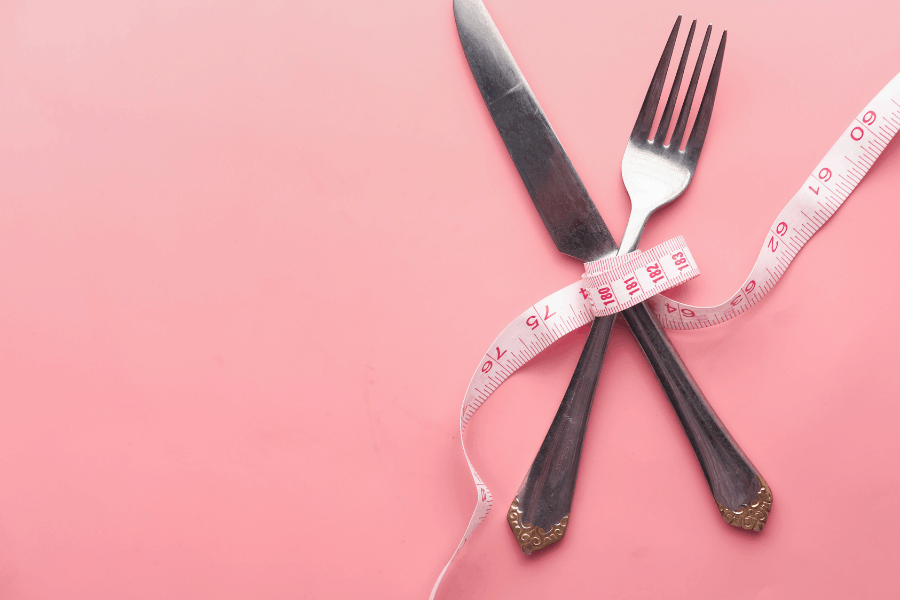 Good question! And yes, it definitely does if you win your weight loss challenge!
(In case you're curious, HealthyWage estimates that between 25% and 40% of people who sign up for a HealthyWager actually reach their weight loss goal.)
There are two ways you can get paid out from HealthyWage if you win your bet:
If you're wondering how long does it take to get paid from HealthyWage, the answer depends on which payment method you choose.
If you want to get paid from HealthyWage via PayPal, it takes between two and five business days.
A paper check, on the other hand, can take one to three weeks to receive after requesting a payout.
There's also a $7 processing fee if you request a paper check. So if you want to make the most of your prize winnings, you might be better off with PayPal as your payout option.
Just keep in mind that PayPal can charge processing fees of their own to receive or send electronic payments.
And if you want to keep the weight loss momentum going, you can also use your winnings to fund a new challenge!
How Much Can You Get Paid to Lose Weight With HealthyWage?
The short answer to that question is that it depends on how big of a weight loss goal you choose to set and the bet you make with yourself.
For example, in my case, I could pocket almost $75 in profit for hitting my weight loss goal.
But some HealthyWage users have earned thousands of dollars by winning their weight loss challenges!
The biggest prize you can earn is $10,000. That prize is awarded when you join a team challenge.
You can add up to five team members (friends, family members, coworkers, etc.) to aim for a slice of the $10,000 pie together.
HealthyWage has paid out millions of dollars to challenge winners to date. The average winner pockets $1,331 for their weight loss efforts.
Still don't believe you can get paid to lose weight?
Here are a few testimonials from past winners:
Is There a Catch With HealthyWage?
HealthyWage makes it easy to get paid to lose weight. But what happens if you don't reach your weight loss goal?
That's a great question. So here's a little more detail on how HealthyWage works.
When you create your HealthyWager, you put up the money for your bet up front.
You can either do that in one lump sum or break it down with monthly wagers. For example, if you look at my bet from earlier I could do $50 a month.
You can place your bet using a credit or debit card.
From there, your weight is verified by HealthyWage at the start of your weight loss challenge and again at the end.
If you lose the weight, then high five! You win your wager back, plus the profit on your wager.
But if you don't reach your weight loss goal, you forfeit the money you pledged.
HealthyWage uses that money to help fund profit payouts for other weight loss challenge winners.
So the catch is that you only get paid to lose weight IF you reach your goal.
But that can be a great motivator to get serious about dropping those extra pounds!
Earn Money to Lose Weight With Multiple Challenges!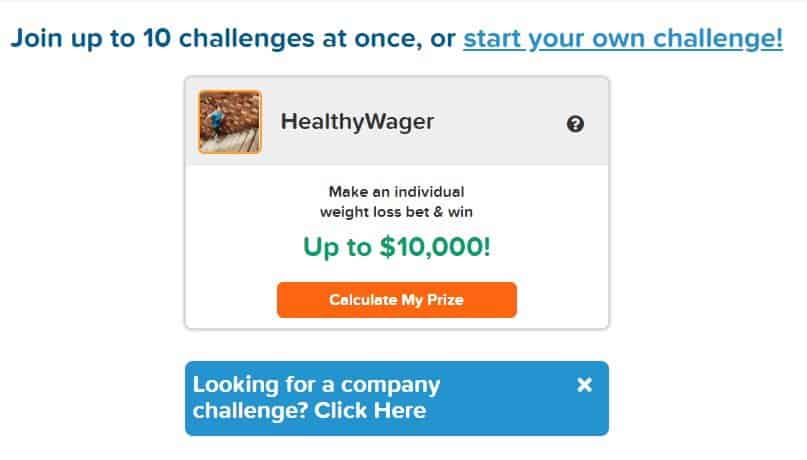 HealthyWage offers more than one way to get paid to lose weight.
While you can set up an individual challenge, there are other challenge options you can try.
$10,000 Team Challenge: I already mentioned this but it's worth pointing out again. Remember, teams of five can earn up to $10,000 for reaching your weight loss goal!
Jackpot Challenges: Jackpot challenges let you wager as an individual or part of team, with all your money going into a pot. If you or your team loses 6% of your body weight as part of the challenge, you win the pot!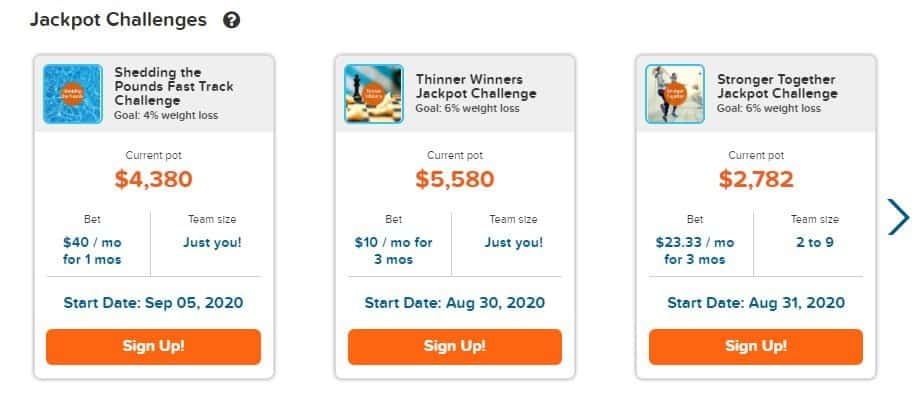 Step Challenge: A step challenge could be perfect for you if you use a Fitbit to track your steps. You can join a step challenge individually or as a team to earn a share of pooled pot of money.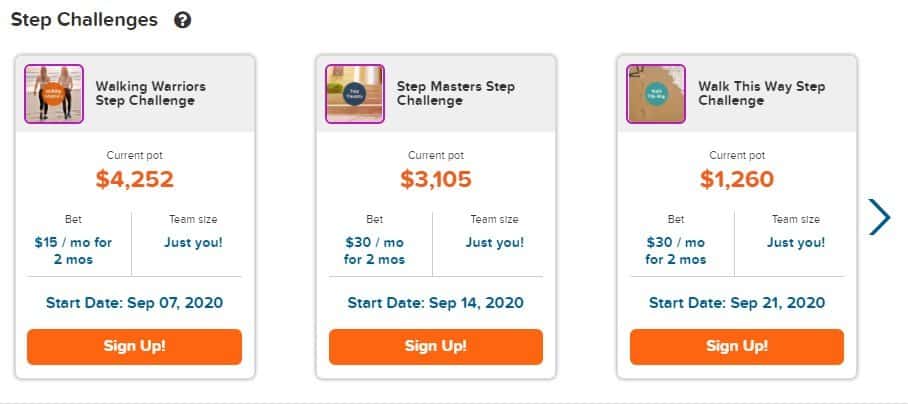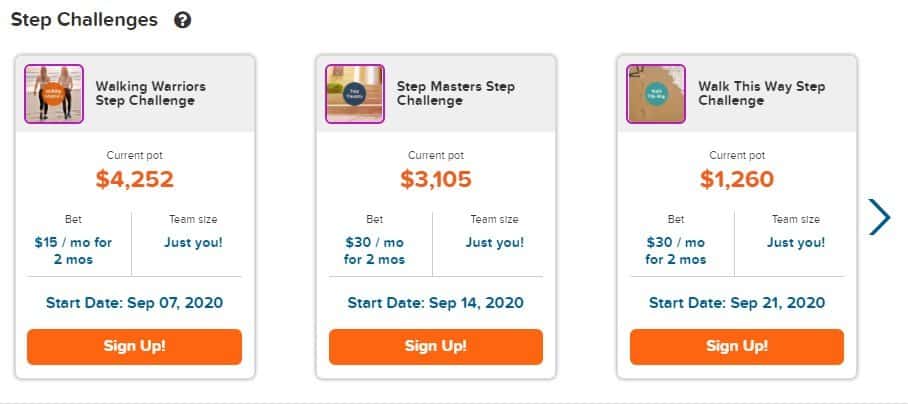 And the best part is, you're not limited to one challenge.
You can join up to 10 challenges at a time to earn money to lose weight!
Is HealthyWage Legal and a Legit Way to Make Money?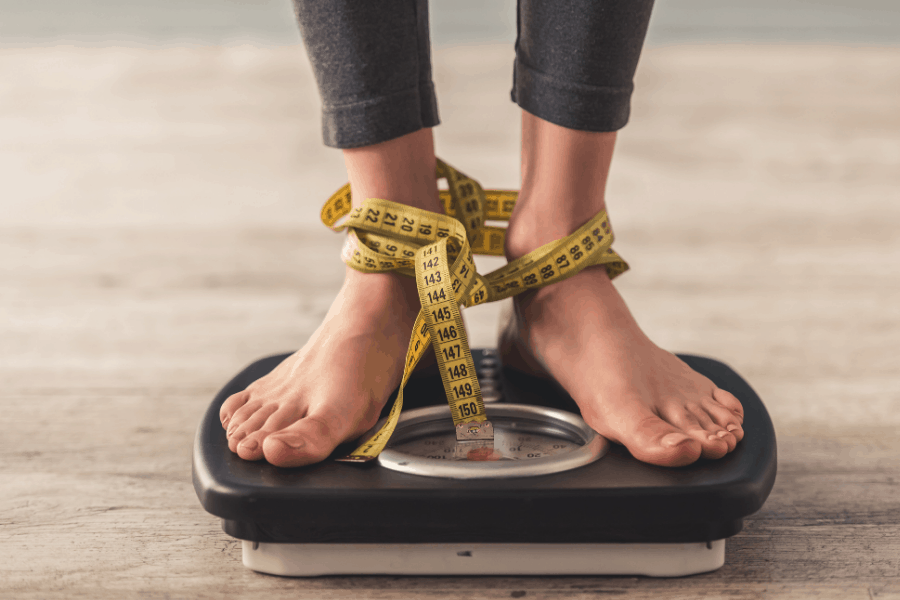 Yes, absolutely!
I don't ever recommend or review companies or products here that aren't the real deal.
And if you don't believe me, here it is straight from the HealthyWage website:
Yes.  HealthyWage is legal.  HealthyWage offers research-based challenges that make weight loss more successful by making it more fun, and by providing financial incentives that help you avoid procrastination and quitting.
The company has been featured on a ton of credible websites and it also has an A+ rating with the Better Business Bureau.
So if you're worried that getting paid to lose weight isn't legal or legit, don't be. HealthyWage is a verified business that's 100% legit.
How to Succeed With HealthyWage (and Win Your Challenge!)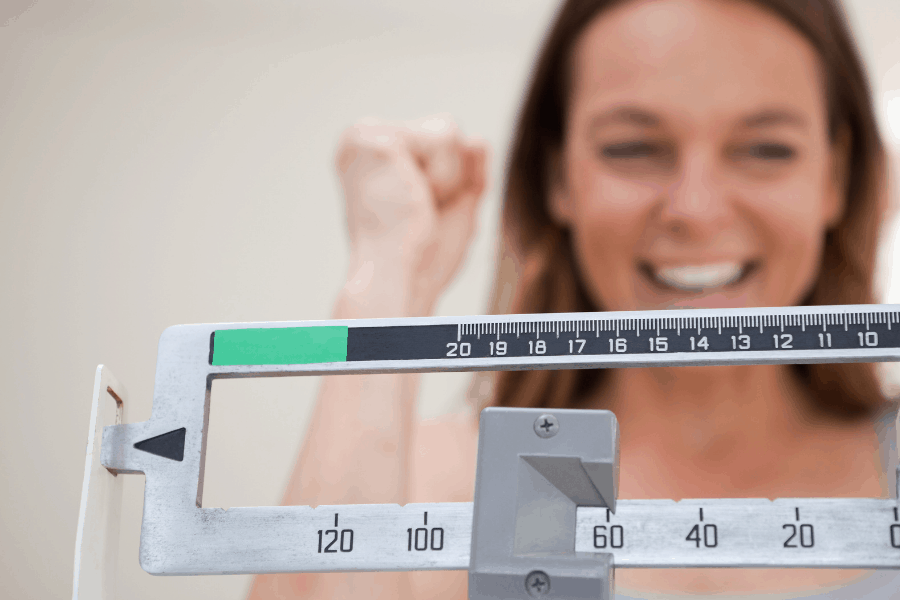 The whole premise behind HealthyWage is that you need to have skin in the game, so to speak, to reach your weight loss goals.
And what better motivation than being able to get paid to lose weight? (Or potentially lose your money if you don't reach your goal.)
Still, there are some things to know that can help boost your odds of hitting your weight loss goal and winning your HealthyWager.
Set realistic weight loss goals
Setting a huge weight loss goal that involves putting up a good bit of cash can be motivating. But remember, you ahve to reach your goal to get that money.
So when you're calculating your weight loss goals and prize, be realistic about what you can achieve in the time frame you set for yourself.
For example, my weight loss goal of losing 20 pounds in 6 months? Pretty doable.
But trying to lose 200 pounds in that same time frame? Unless you're willing to go to "The Biggest Loser" style extremes then you may need to rethink your timing.
Have a plan for losing weight
Once you've got a realistic weight loss goal, think about what you're going to do to actually reach it.
For example, that can mean things like:
Changing the way you eat
Increasing how often you exercise
Trying different workouts or exercise options
Creating healthy daily routines that don't leave you tempted to snack or skip working out
Having a plan can make it easier to stay on track and win your HealthyWager!
Use fitness tracking apps
Fitness tracking apps can help you see how you're doing with your weight loss goals at a glance.
And some, like MyFitnessPal, can sync up with your Fitbit making it even easier to stay motivated to get healthy.
Don't go it alone
Losing weight can be hard and sometimes, a little scary, if this is the first time you're getting serious about it.
So having an accountability partner along for the ride can make it less stressful.
Your accountability partner can be a friend, family member or a member of your team if you're doing a team weight loss challenge.
Just remember to pick someone who can be firm, yet encouraging and supportive, as you work to lose the weight.
Is HealthyWage Right for You?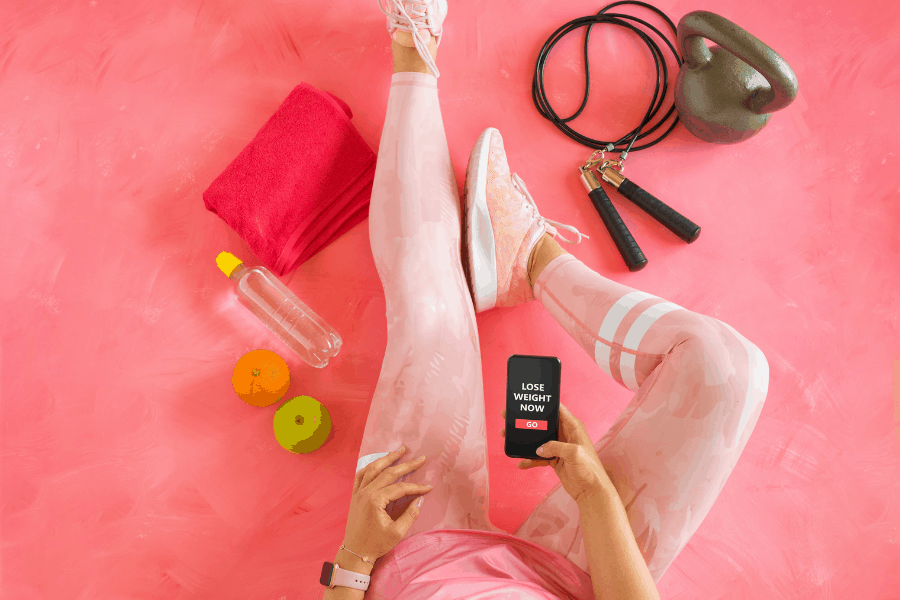 The ideal person who should try HealthyWage is someone who's motivated to lose weight and committed to sticking with their plan.
If you've tried other weight loss programs before but come up short, HealthyWage could be a good way to motivate yourself to stick with it.
After all, nobody likes losing money right? And having a legit way to get paid to lose weight is a pretty sweet side hustle if you ask me. 🙂
Just remember that before starting any weight loss or exercise program, you should talk to your doctor first.
Have You Used HealthyWage to Earn Money to Lose Weight?
I'm just getting started with my HealthyWager but if you've completed a weight loss challenge, I'd love to hear how it went!
Head to the comments and share the skinny (pun intended 🙂 ) on your experiences with HealthyWage. Tell me what you liked, loved or just plain hated.
Don't forget to pin and share this post. And if you haven't tried HealthyWage yet, sign up now to get paid to lose weight!