Last Updated on April 24, 2021 by Rebecca Lake
Dive into this Billshark review to learn how it can help you save money on bills.
And if you need a way to make some extra cash fast, get paid to take surveys with Survey Junkie!
Bills, bills, bills.
I'm all about being financially independent but I think Beyonce was on to something when she wrote that song.
Because really, who doesn't get tired of seeing bills pile up?
Money comes in, money goes out. You may be trying to build savings in the process but if you're living on one income, there may not be much wiggle room in your budget.
What you need is a painless way to save money on bills, right?
And that's where Billshark can help.
Billshark is a financial tool that's designed to help you save money on bills. If you've never heard of it, this Billshark review explains everything you need to know.
You might also like:
17 Dave Ramsey Tips That Can Help You Stop Being Broke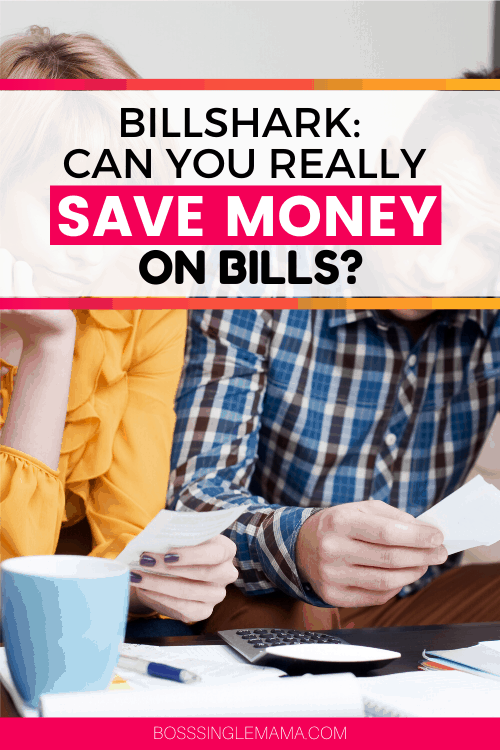 What Is Billshark?
Billshark is a bill negotiation and cancellation service that's meant to help everyday people like you and me save money.
The company, which has been around since 2015, is backed by Mark Cuban and is fully accredited with the Better Business Bureau. (It has an A+ rating in case you're wondering.)
Billshark's main function is helping its users negotiate lower rates and cancel recurring bills to save money.
The kinds of bills Billshark can help you save money on include things like:
Cable TV
Cell phone services
Satellite TV and radio
Internet services
Home security services
And if you're like most people, you're probably spending one at least one of those things each month if not all of them.
Is Billshark Legit?
Yes, Billshark is a legit company. It was co-founded by Steve McKean, a serial entrepreneur and again, it's backed by Mark Cuban.
According to the Billshark website, the company has saved its customers millions already on bills. And its big goal is to tip that number into the billions over the next few years.
And if you're wondering, is Billshark safe and secure? the answer is also yes.
Billshark protects its customers' data using 256-bit encryption at bank-level security. Billshark will never sell your data either.
How Does Billshark Work?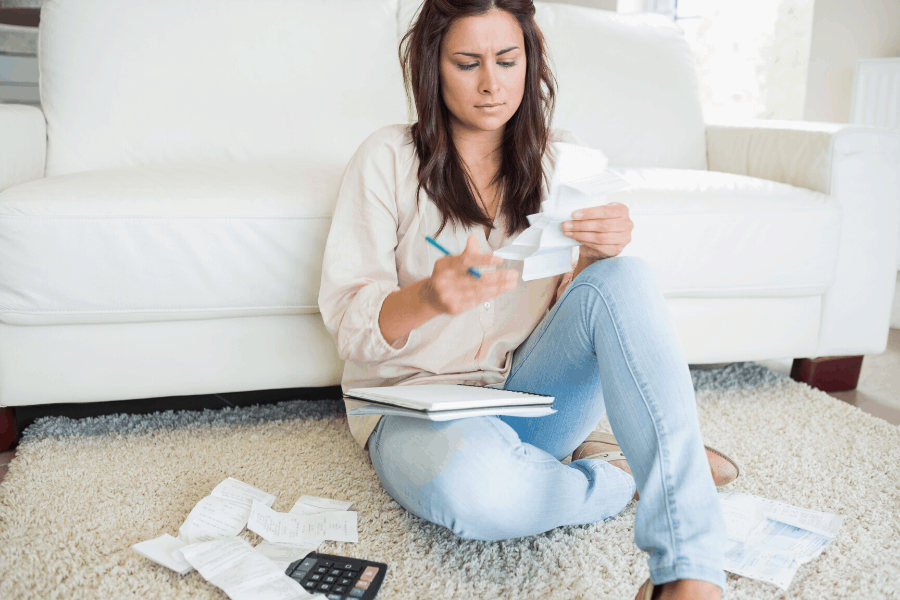 This Billshark review wouldn't be complete without a walkthrough of how this service works.
Billshark is a bill negotiation service. When you sign up to use Billshark, you're essentially asking their team of bill negotiators to do the heavy lifting of saving money for you.
You give Billshark a list of the bills you want to try to negotiate. The negotiators then go to bat for you to ask your billers for a better deal.
The list of companies Billshark negotiates with includes:
ADT
Comcast
Cox
DirecTV
Time Warner
Verizon
If this company had been around when I had Comcast and Verizon for cable, internet and phone service I definitely would have used them.
Both of those companies seemed hellbent on charging me as much money as possible for their services each month. (Which is why I eventually cut cable and switched to streaming services and got a prepaid cell phone.)
Billshark works with other companies as well to help save money on bills. And that's kind of the whole point of what Billshark does.
Negotiating better deals on your bills can save you money. But it can also be time-consuming.
So Billshark is there to do the work for you so you can focus on other areas of your financial life.
And that's pretty great if you'd rather focus on paying down debt, boosting your credit score or another big money goal.
You might also like:
How to Get Out of Debt on a Low Income When It Feels Impossible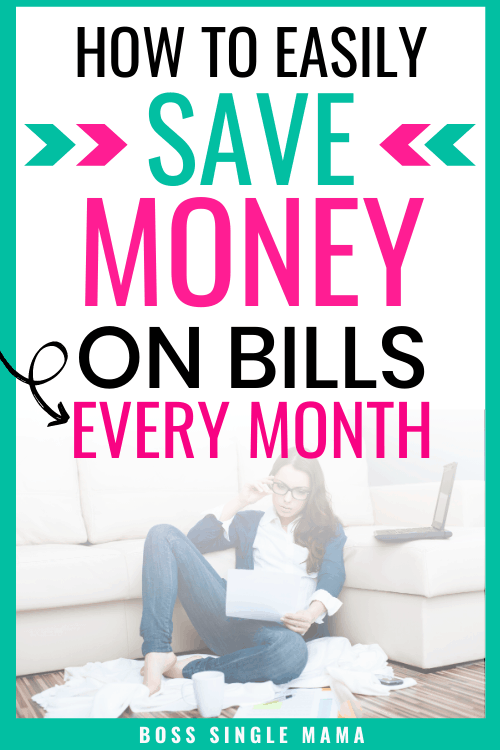 Billshark Reviews: Pros and Cons
Like any other financial tool, Billshark has advantages and disadvantages. So of course, you'll want to know what those are so you can weigh them against one another.
In writing this Billshark review, here's what I found to be the best (and worst) features:
Billshark pros:
You can save money on bills without having to negotiate them yourself
It's possible to save several hundred dollars on bills using Billshark's service
Billshark can save you time as well as money
It's very easy to create an account with Billshark and start the bill negotiation process
You pay Billshark nothing if they aren't able to help you save money on bills
There's a rewards and referral program, which adds to Billshark's value
Billshark cons:
Not all bills are negotiable (including credit cards and utility bills)
There's a fee if Billshark can save you money
In terms of the benefits, the biggest is being able to save money.
When you have a tight budget to work with, every single penny counts. Billshark can help you make the most of your paychecks each month.
The downside is that you can't negotiate all of your bills using this service. And there is a fee for the ones you negotiate.
Billshark charges a one-time fee of 40% of the amount saved. This fee is capped at 24 months for negotiations involving ongoing monthly savings.
That's a little on the high side compared to another bill negotiation service like Trim. Trim operates very similar to Billshark but it charges approximately 10% less for its services.
There's also a fee if Billshark cancels subscription services on your behalf. The fee for that is $9 per cancellation.
But there is good news: you pay nothing if Billshark can't save you money.
Billshark also offers an insurance quote comparison tool to help you save money on insurance. This tool is completely free to use to shop around for better deals on insurance.
Can Billshark Help Save Money on Bills?
This might be the main reason you decided to read this Billshark review. And the answer is yes, this service can definitely save you money.
According to Billshark, the company has around an 85% to 90% success rate in negotiating lower bills for its customers.
On the website, Billshark states that you can save 25% on your bills in as little as two minutes. The amount of money you can save depends on your bills and what you're paying for services.
But on average, Billshark saves customers $300 to $500.
So think about what you might be able to do with an extra $500.
You could use it to pay off one of your credit card bills. Or add it to your emergency fund. Or make some home or car repairs that are overdue.
$500 or even $300 isn't chump change, especially when finances are tight. If you've been needing a little push to get started with saving, Billshark can get you on the right path.
You might also like:
220+ Realistic Ways to Save Money on a Tight Budget (on Almost Everything!)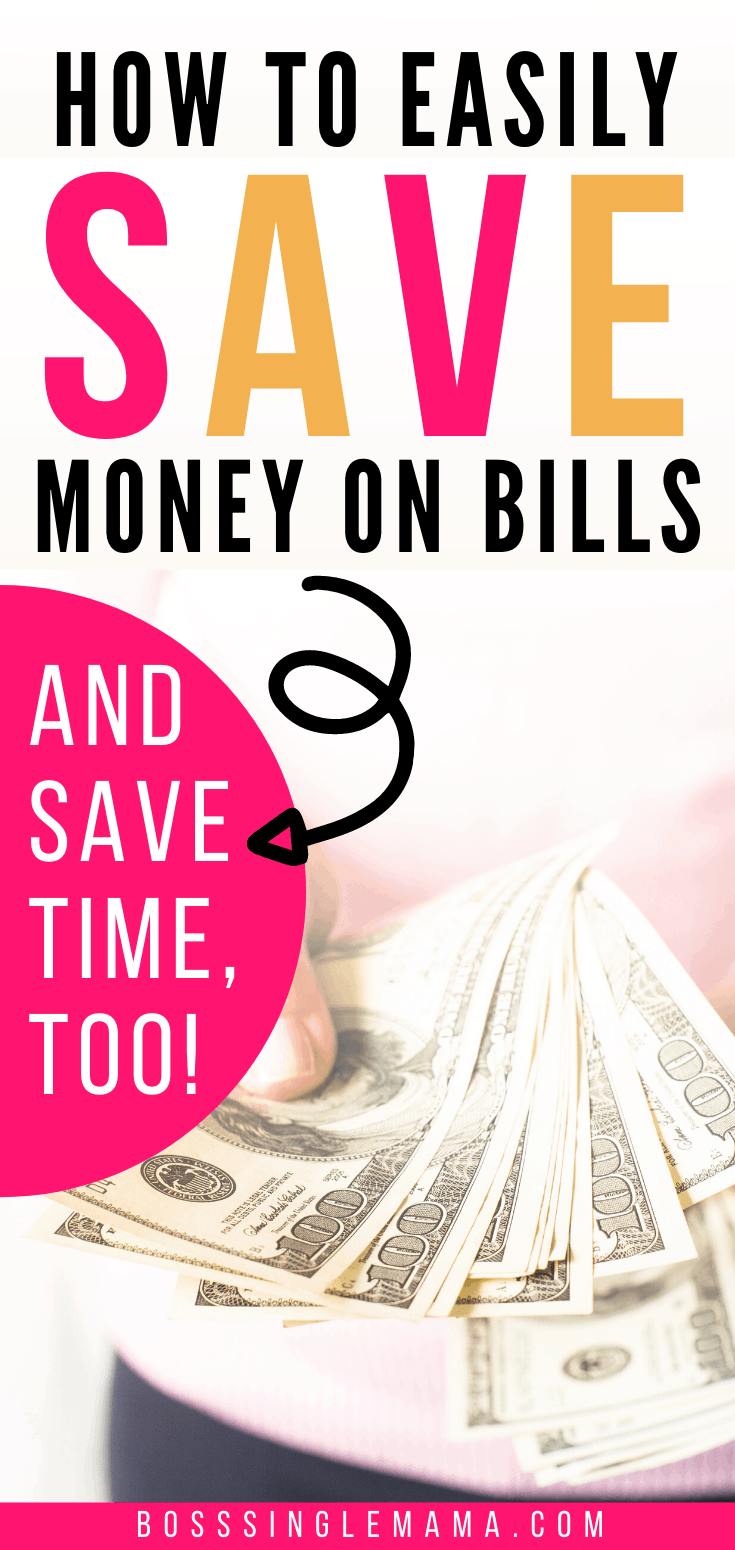 How Do I Get Started With Billshark?
I couldn't wrap up this Billshark review without telling you how to, you know, actually use it.
To have Billshark help you save money on bills, you'll first need to create an account.
You can sign up for Billshark online or download the Billshark mobile app. The app is available for Android and iPhone.
You can sign in using Google. And you'll need to tell Billshark your name, email address and phone number.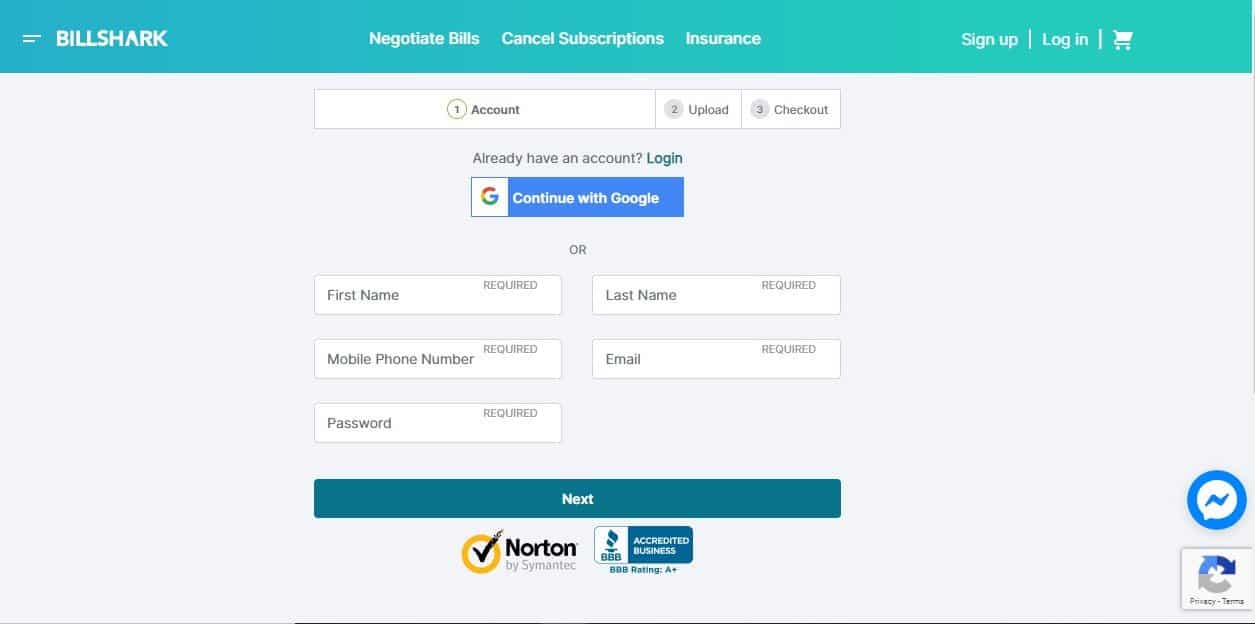 The next step is adding your bills.
You choose which type of bill you want to negotiate, then select your biller. If your biller isn't listed, you can select 'Other'.
Then you enter in what you're paying currently for that bill. And Billshark's savings calculator will show you your estimated savings.
You'll also have to upload a copy of any bills you want Billshark to negotiate.
If you don't have a copy of your bills, you can still add them.
You just need to tell Billshark the service address, account number and last four digits of the Social Security number associated with the account. A PIN is also required to access any accounts that you don't have a bill for.
Once you've added all your bills, you submit them to Billshark to get the negotiation ball rolling.
Billshark will then negotiate for you and follow up with a breakdown of any savings they were able to negotiate.
Here's the most important thing to know about this part: you can't refuse any savings Billshark finds.
So if you're able to save money on bills but it's not as much as you'd hoped it would be, you still have to accept those savings and pay Billshark's fee.
But remember, you pay nothing if Billshark can't save you any money.
What Else Do I Need to Know About Billshark?
So far, this Billshark review has covered how it can help you save money on bills. But there are a few other things to know.
It's not just for personal bills. If you're self-employed or run a small business you can also use Billshark to negotiate your business bills. Given how weird the economic outlook is for small businesses right now, being able to save money might be a top priority.
You can earn rewards. Billshark offers a money-saving rewards program for its customers. When you submit a valid bill, you get $25 reward dollars. Those reward dollars can be used to pay for dining, groceries or travel with Billshark partner merchants. You also have a chance to earn daily rewards with Billshark.
You can also get rewarded for referrals. Billshark has a pretty sweet referral program. When you refer someone and they sign up for Billshark, they get a $10 discount and you get a $10 Amazon gift card.
It's also worth pointing out that Billshark has a great customer service support team.
If you need help and want to talk to a real person, you can call 1-800-957-1710. Help is available Monday – Friday, 9am – 5pm ET. Or you can email the team at help@billshark.com
Other Ways to Save Money on Bills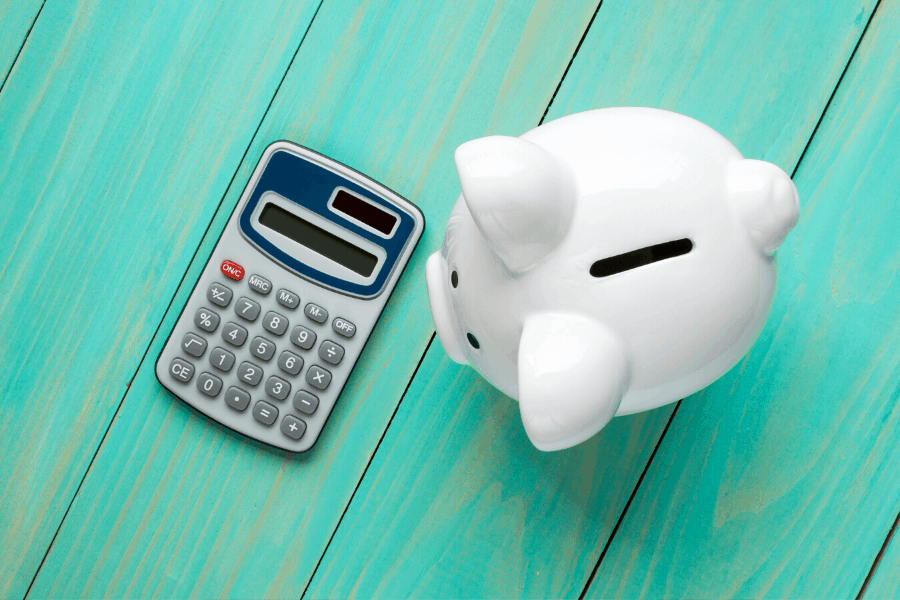 Having gone through this Billshark review, you might be wondering whether you really need it to save money on bills.
My answer to that is there's no harm in using this service to save money if you don't have the time or patience to try and negotiate bills yourself.
As a busy work at home mom who homeschools and is a single parent, I don't have time to be stuck on the phone all day trying to get my bills reduced.
And if you're the same then Billshark could be a highly valuable financial resource for you.
That being said, remember that Billshark doesn't help you save money on everything.
For example, if you've got a mortgage it won't help with negotiating lower rates with your lender. The same goes for student loans or credit cards.
But you can try to negotiate those bills yourself if you've got the time to spare.
For example, you could:
Consider refinancing your mortgage to a new loan with a lower interest rate
Refinance private student loans at a lower rate to save money (Credible is amazing for this! You can get rate quotes from multiple lenders without affecting your credit score and Credible borrowers save over $18,000 on average!)
Negotiate a lower interest rate on your credit cards or transfer balances to a card with a 0% introductory APR
Bundle up your homeowner's insurance and car insurance to save money
Ask for safe driving discounts on car insurance
Raise your insurance deductibles to help lower your premiums
Go over your budget line by line and cut out any expenses that are just money-wasters
Those are just some of the things you can do to save money on bills yourself.
And I've used a few of these money-saving tricks. I've refinanced student loan debt, bumped up my deductibles and transferred credit card balances all for the sake of saving money.
You might also like:
21 Things to Stop Buying to Save Money Every Month
Have you tried Billshark to save money on bills?
This Billshark review covers everything you need to know about signing up and what it can (or can't) do for you.
Have you tried Billshark's bill negotiation services? If so, what did you think?
Head to the comments and tell me about it.
As always, don't forget to pin and share this post!