Last Updated on December 3, 2022 by Rebecca Lake
Are you looking for some amazing money saving blogs for moms to add to your favorites list?
Personal finance blogs can be a great way to learn about money and how to manage it. The great thing about money blogs is you can get so many different perspectives on how to handle your family finances.
As a single mom who's living on one income, finance blogs have taught me how to make better money decisions. Heck, reading blogs about money is actually how I became a personal finance expert as a freelance writer.
And money saving blogs can teach you about more than just saving. You can read them to learn how to:
Finally get out of debt
Plan to pay for college for your kids
Start saving and investing money for retirement
Earn extra money so you can grow wealth
Develop the right money habits (and avoid the wrong ones!)
Make smarter decisions when it comes to your finances
Bottom line? Personal finance blogs are a literal wealth of financial information for moms who are serious about achieving financial freedom.
Buuut…there can be a lot of junk money blogs out there that are heavy on fluff and light on real actionable tips you can use to improve your finances.
So if you're curious about which finance blogs are worth your time as a busy mama I've got you covered! Here are my favorite picks for moms who want to get serious about family finances.
23 Must-Read Money Saving Blogs for Moms
Before you dig in, here's a little disclaimer. Some of these money saving blogs are written by moms; some aren't. But every one of them on the list is packed with smart money advice and tips for saving.
1. Speaking of Cents
Blogger Nadia Malik is an expert on budgeting, saving and making money from home. She started Speaking of Cents to show other stay at home moms how to take control of their budgets, kick debt to the curb and become money masters.
Check out this inspiring post that describes how she and her husband were able to buy a home, then pay off their mortgage in three years while living on one income.
2. The Budget Mom

If making your household budget is a chore, Kumiko Love, aka The Budget Mom, can help you get a whole new perspective.
This mom of one went from being buried in a pile of credit card debt to becoming an Accredited Financial Counselor. Her blog is a must-read for any mom who's ready to step up her budgeting game and make saving a top money priority.
3. Busy Budgeter

Rosemarie Groner's name is synonymous with budgeting and saving and her finance blog has over 100,000 subscribers to prove it.
This is one of those money saving blogs moms should check out if they're struggling to get organized with their finances. Check out the free 90-Day Budget Boot Camp if you want to give your budget a makeover.
4. Frozen Pennies
Sara at Frozen Pennies is a certified financial coach and an expert on budgeting, saving money and paying off debt. She started her blog after experimenting with the idea of a no spend challenge and now coaches her money-minded readers on all things personal finance.
5. Penny Pinchin' Mom
Penny Pinchin' Mom was originally started as a couponing blog but Tracie Richmond Fobes took it beyond that to make it all about the money.
Tracie has since sold her blog but if you're looking for ideas on how to save, tips for meal planning or ways to get kids involved with family finances, you'll find all that here. There are also some great resources on getting out of debt, organization and planning for retirement.
6. Thrifty Frugal Mom
Blogger Lydia is a mom but she's also an expert on all things frugal-living related. She blogs about simple living, money saving ideas and homemaking on a budget.
As money saving blogs go, this one puts a big spotlight on how to slash your grocery bill. I was blown away to learn that Lydia and her husband budget around $225 per month on groceries to feed their family of six.
7. Money for the Mamas

Money for the Mamas is one of my favorite money saving blogs for moms. Blogger Kari is a self-described money nerd and she shares everything she knows about saving money, budgeting and money management.
Plus, she also posts awesome roundups profiling other moms who are experts at making and saving money. Go read this one if you're interested in how myself and four other moms manage our time working from home!
8. Single Moms Income
Alexa Mason knows the struggles of trying to save money as a mom and she started blogging about it way back in 2012.
Her site is one of the money saving blogs I read when I first became a single mom and I was inspired by her journey to create an income online to support her family. Be sure to check this one out for a mix of tips on saving and making money from home.
9. Mama Loves Money

Mama Loves Money is the creation of Frances Vidakovic, who if you don't know, is killing it at blogging.
She's a life coach, author of 20+ books and in addition to writing about money, she also runs a very successful parenting blog. Not only is she an expert at making money online but she's well-versed in saving and changing your money mindset.
10. Money Saving Mom

Unless you live under a rock, you've probably heard of Crystal Paine, The Money Saving Mom. She's the authority on saving and being more intentional with money.
Her blog covers just about every way moms can save money–and a few they can make it.
11. Smart Money Mamas

Formerly Mama Fish Saves, Chelsea Brennan's blog is a judgment-free zone for moms who want to talk money. She's a former hedge-fund manager turned full-time blogger and mom of two who's serious about finance.
Interested in travel hacking or growing food in your backyard to save money? Those are just some of the money-saving strategies the blog covers.
12. The Humbled Homemaker

Erin is a mom of four who blogs about homemaking, family finances, healthy living and motherhood. Her blog started as a hobby but it's since blossomed into a platform for helping other moms fight overwhelm in their daily round.
She's created some great free resources to help moms get better at saving, including a 5-day challenge for eating well on a budget.
13. Life and a Budget

Blogger LaToya covers the basics of budgeting but her blog is so much more. She also writes about frugal living, ways to make money and how to get ahead financially even when you're struggling.
14. Budgets Made Easy
Blogger Ashley Patrick is a money expert and Ramsey Solutions Master Financial Coach so you can count on her for reliable money tips and strategies.
Budgets Made Easy is designed for families who want to stop stressing about money and make the most of their finances. Head here for articles on budgeting, debt and saving.
15. Happy Humble Home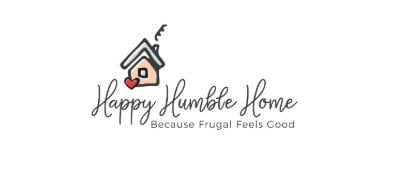 Happy Humble Home is a frugal living blog for moms or anyone who wants to get better at saving money.
Blogger Heather struggled with overspending and debt but was able to turn it all around, paying off over $90,000. She offers tips to help you change your life financially if you're not happy with where you are.
16. My Worthy Penny

Blogger Charity at My Worthy Penny writes about personal finance for millennial wives who want to take control of their money once and for all.
I love reading her blog because her advice is always simple, straightforward and easy to put into action. Plus, she offers an awesome resource library that's full of helpful budgeting and money management printables.
17. Extravagantly Broke
If you're struggling with debt then DeShena at Extravagantly Broke can help.
She got into debt in college (which is exactly what I did) and graduated with a degree, plus a boatload of debt. Through hard work and careful money management, she's now almost entirely debt-free which is super inspiring.
18. Arts and Budgets

Arts and Budgets is one of the money saving blogs for moms I've been reading for what seems like forever. Blogger Latasha is a side hustle expert. Plus, she knows all about frugal living and raising kids on a budget.
20. The Frugal Mom Guide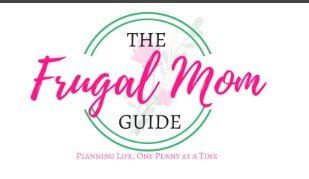 The Frugal Mom Guide is a must-read for moms who are tired of being broke.
Blogger Amanda covers frugal living, saving money and everyday life. She also blogs about making extra money from home if you're looking for ways to boost your household income.
21. Caroline Vencil

Caroline Vencil is a blogging superstar but she's also a wife, mom and extreme cheapskate.
Her blog is an amazing resource for tips and advice on how to cut spending, live well on one income and making extra money. Since she's a pro blogger, she also offers tips on how to be successful as a blogger.
22. Miss Many Pennies

Miss Many Pennies is a frugal-focused blog that's full of useful tips on how to live better on less, while maybe making a few extra pennies while you're at it. Add this one to your list if you're ready to help your family start getting ahead with your finances.
23. Boss Single Mama
Well, duh, I couldn't write this list of money saving blogs for moms without mentioning my own, could I?
But seriously, I hope that if it's your first time here, you'll stick around and check out some of my posts on saving money.
Here are a few of my favorites:
11 Ridiculously Easy Ways to Save on Electric
100+ Best Frugal Living Tips for Families to Save Money
37 Helpful Money-Saving Hacks for Living on One Income
21 Things to Stop Buying to Save Money Every Month
35 Cheapest Foods to Buy When You're Living on a Tight Budget
And if you're a regular reader, thanks for being here! I truly appreciate it!
Can I start a money saving blog for moms?
If you love all things saving-related or you've got an awesome personal journey to share about saving money, then absolutely!
Starting a blog and getting it up and running is the easy part.
And if you don't believe me, check out my step-by-step walkthrough post on how to start a blog with Siteground.)
Once you've got your new blog up and running, you can work on building out your content to attract your audience. From there, you can work on growing your email list and at some point, monetizing your blog.
There are several ways to make money with a mom blog. A lot of the money-saving bloggers included here are making money with their blogs by:
Selling their own products, like courses, planners and workbooks
Affiliate marketing (which means they're promoting other peoples' products on their site)
Writing sponsored posts which are paid for by the product or service they're reviewing
Including ads on their site
Offering a service, such as freelance writing
If you're hoping to start a money-making blog, you could use one of these methods or all of them.
It all comes down to what you're comfortable with. And of course, what you're willing to invest time (and maybe money) learning about.
The more you know as a beginning blogger, the better your chances of finding success as with your mom blog.
And if you're looking for some helpful tools to get you started, let me recommend the amazing Sasha Lassey at Everyday She's Sparkling.
Sasha helps bloggers and entrepreneurs grow their side hustles and businesses and make money online. Her Blogger's Glitterati VIP Hub is packed with amazing resources to help you grow your brand-new blog from day one!
Do you have a favorite personal finance blog?
Is there a money blog that you think is a must-read? Head to the comments and tell me about it!
And if you've got a money-saving blog of your own that you think belongs on the list, I want to hear about it too!
Remember to pin and share this post if it helped you.